Apple HomePod is back, with the promise of better sound and more intelligence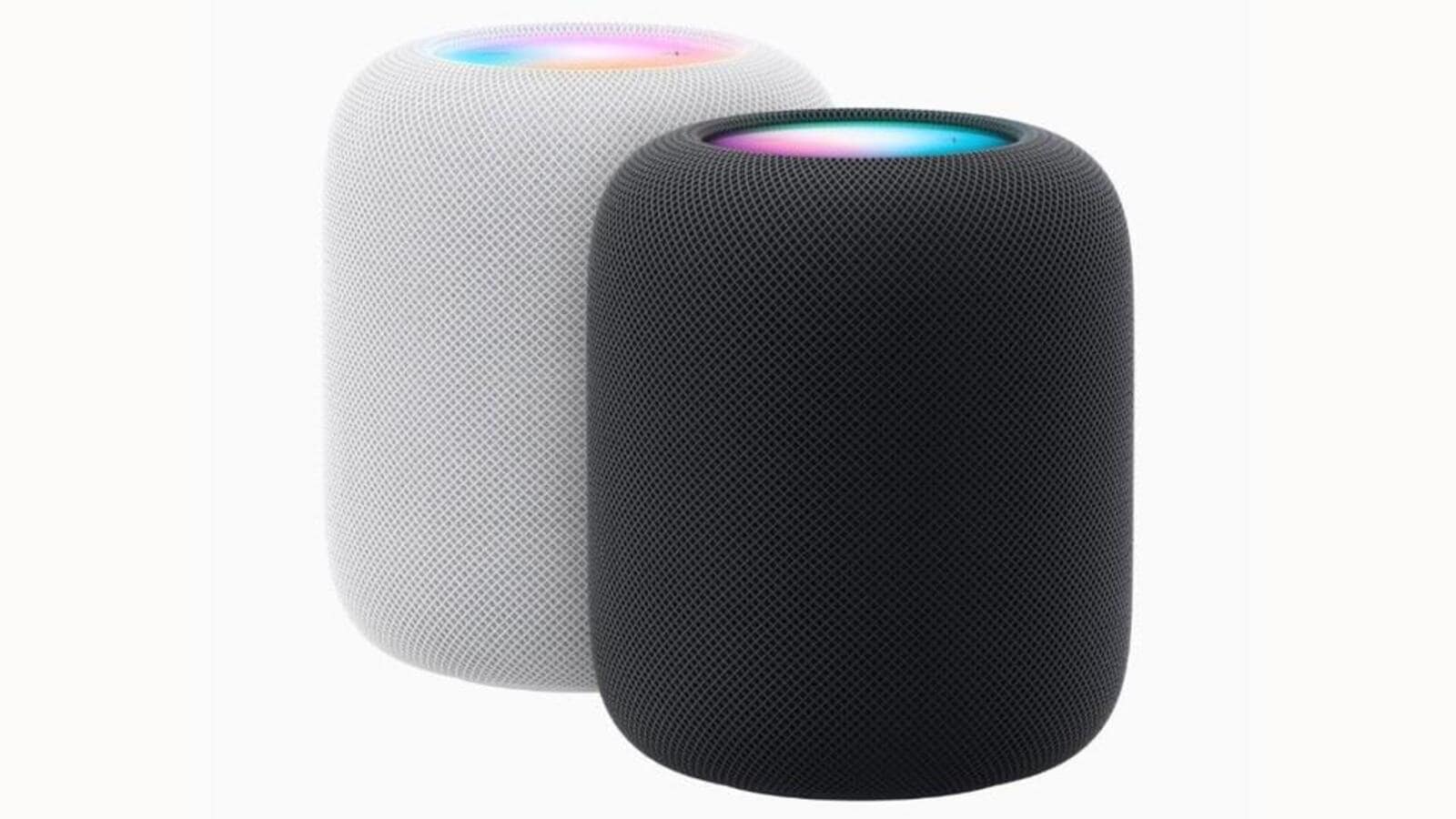 It had been a decidedly long wait. Apple has finally plugged what was a big gap in the product line-up, at least for those who derive full value from their music streaming app subscriptions. The HomePod smart speaker is back, in its second generation, albeit with a slight redesign and a powerful cocktail of audio hardware making up the innards. A lot of the functionality core to the previous generation continues as is, with important additions, to keep this smart speaker in tune with the times.
It is no surprise that the second-generation Apple HomePod will be even more proficient as a smart home hub, with support for the Matter smart home standard. This means the HomePod, and indeed its smaller sized sibling the HomePod Mini, both support the Matter standard for smart home devices. "Hey Siri" continues to be the keyword for any demands you may have.
Also Read: Apple launches first products of 2023, faster MacBook Pros and Mac minis added
The second-generation Apple HomePod will go on sale in some countries from next month, with the India pricing pegged at ₹32,900 with the White and black colours (the latter is called Midnight) available, much like before. In stark contrast with the HomePod Mini, that is all the colour Apple has added to the HomePod's personality, for now. If you want a red or yellow or blue HomePod, you're out of luck. For now.
Leveraging our audio expertise and innovations, the new HomePod delivers rich, deep bass, natural mid-range, and clear, detailed highs," said Greg Joswiak, Apple's senior vice president of Worldwide Marketing, in a statement. The HomePod was originally launched in 2018 but was eventually discontinued in 2021. The HomePod Mini was launched in 2020 and continues to be on sale.
There are subtle design changes, but the mesh fabric and the backlit touch surface are retained, albeit the latter now has a slightly more recessed placement on the top of the speaker. You'll also be able to pair two of these for stereo sound. And if you are setting this up as the default speaker for an Apple TV streaming device, there is the Dolby Atmos extension too.
Inside each HomePod second-generation speaker is 4-inch high excursion woofer and five of what Apple describes as horn-loaded tweeters. Each tweeter has individual neodymium magnet. Much like before, the new HomePod also has a low-frequency calibration microphone which feeds data to advanced computational algorithms that allow the HomePod's sound to be tuned according to the layout of your room and the speaker's placement within it.
"With room sensing technology, HomePod recognises sound reflections from nearby surfaces to determine if it is against a wall or freestanding, and then adapts sound in real time. Precise directional control of its beamforming array of five tweeters separates and beams direct and ambient audio, immersing listeners in crystal-clear vocals and rich instrumentation," says Apple.
Crucial for the complex tuning models and the all-new system sensor is the Apple S7 chip, which has already been in use in the Apple Watch Series 7. This sensor, while we are on the subject, gives the HomePod the ability to monitor the temperature and humidity in a room. This data will be nice to have in isolation, but also provides an important foundation for smart home devices and their subsequent automation – such as when to draw the blinds or for the AC to power on.
The Handoff feature remains an old favorite for yours truly – it is incredibly convenient to simply bring an iPhone close to the HomePod and seamlessly transfer the music playback from the iPhone or AirPods, for instance, to the speaker.
Apple insists that your interactions with the HomePod smart speaker remain private. They say all smart home communications are always end-to-end encrypted, which means they cannot also be accessed by Apple. If you have any smart cameras added to the system, all visuals including camera recordings with HomeKit Secure Video are also completely encrypted. When the Siri voice assistant is used, the audio of the request is not stored by default.
India's inflation will fall to 5% in 2023, 4% in 2024: IMF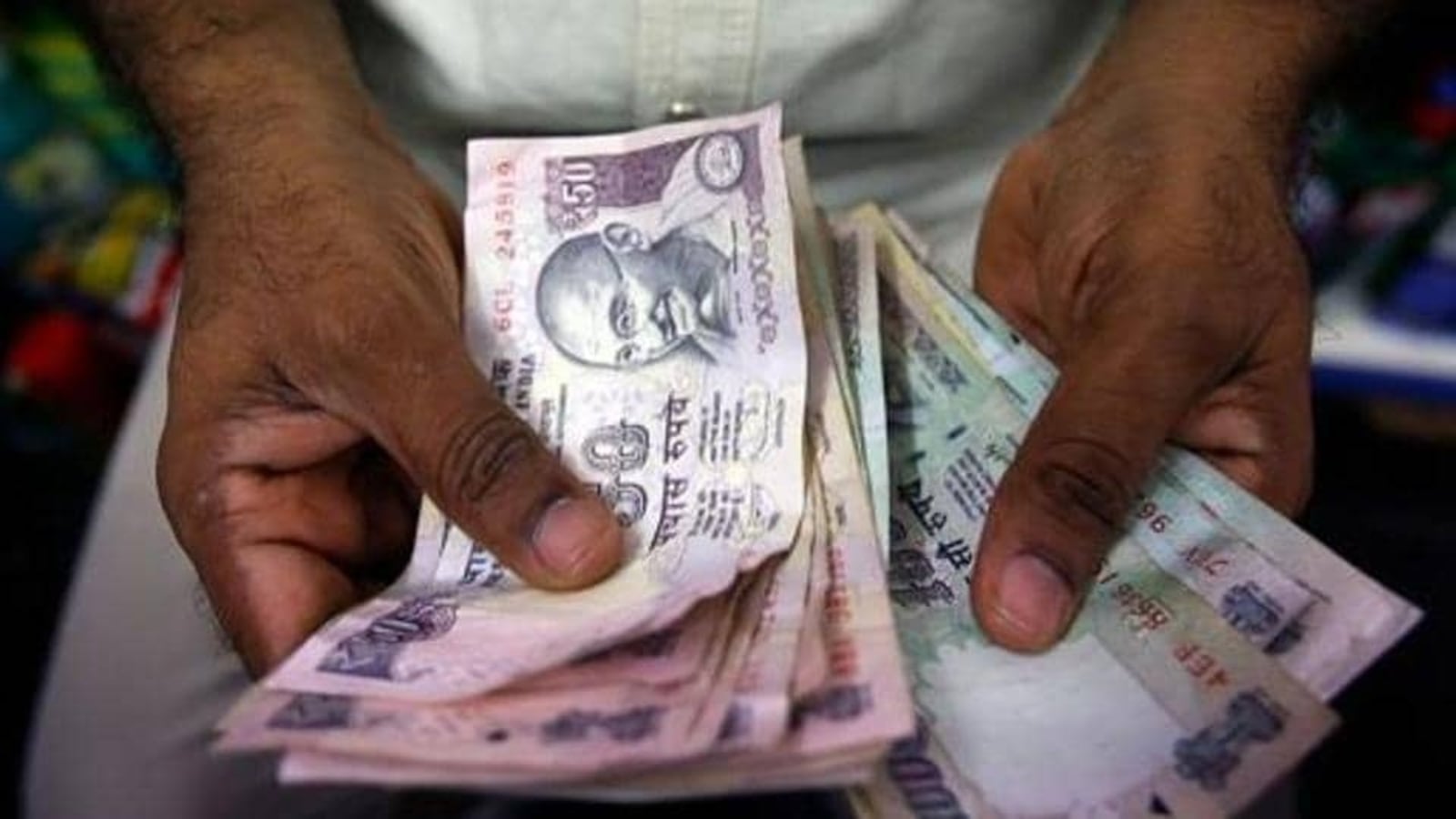 Inflation in India is expected to come down from 6.8 percent in the current fiscal year ending March 31 to 5 percent the next fiscal, and then drop further to 4 percent in 2024, the International Monetary Fund (IMF) said on Tuesday.
"Inflation in India as in other countries is expected to come down from 6.8 percent in 2022 to 5 percent in 2023 and then 4 percent coming towards the target in 2024," Daniel Leigh, Division Chief, Research Department of the IMF told reporters here.
Also Read | 'Turning point': IMF raises 2023 world growth forecast to 2.9%, 1st in a year
"That partly reflects the central bank's actions," he added,
According to the World Economic Outlook update released by the IMF on Tuesday, about 84 percent of countries are expected to have lower headline (consumer price index) inflation in 2023 than in 2022.
Global inflation is set to fall from 8.8 percent in 2022 (annual average) to 6.6 percent in 2023 and 4.3 percent in 2024 — above pre-pandemic (2017–19) levels of about 3.5 percent, it said.
Also Read | UK economy to fare worse than any other country in developed world in 2023: IMF
The projected disinflation partly reflects declining international fuel and non-fuel commodity prices due to weaker global demand. It also reflects the cooling effects of monetary policy tightening on underlying (core) inflation, which globally is expected to decline from 6.9 percent in the fourth quarter of 2022 (year over year) to 4.5 percent by the fourth quarter of 2023, the IMF said.
"Still, disinflation will take time: by 2024, projected annual average headline and core inflation will, respectively, still be above pre-pandemic levels in 82 percent and 86 percent of economies," it said.
In advanced economies, annual average inflation is projected to decline from 7.3 percent in 2022 to 4.6 percent in 2023 and 2.6 percent in 2024 — above target in several cases. In emerging markets and developing economies, projected annual inflation declines from 9.9 percent in 2022 to 8.1 percent in 2023 and 5.5 percent in 2024, above the 4.9 percent pre-pandemic (2017–19) average, the IMF said.
In low-income developing countries, inflation is projected to moderate from 14.2 percent in 2022 to 8.6 percent in 2024 — still high, but close to the pre-pandemic average, it further said.
In a blog post, Pierre-Olivier Gourinchas, Chief Economist and Director, Research Department of the IMF, wrote that global inflation is expected to decline this year but even by 2024, projected average annual headline and core inflation will still be above pre-pandemic levels in more than 80 percent of countries.
"The inflation news is encouraging, but the battle is far from won. Monetary policy has started to bite, with a slowdown in new home construction in many countries. Yet, inflation-adjusted interest rates remain low or even negative in the euro area and other economies, and there is significant uncertainty about both the speed and effectiveness of monetary tightening in many countries," Gourinchas said.
At 6.1%, India to be fastest-growing economy, projects IMF; China at 5.2%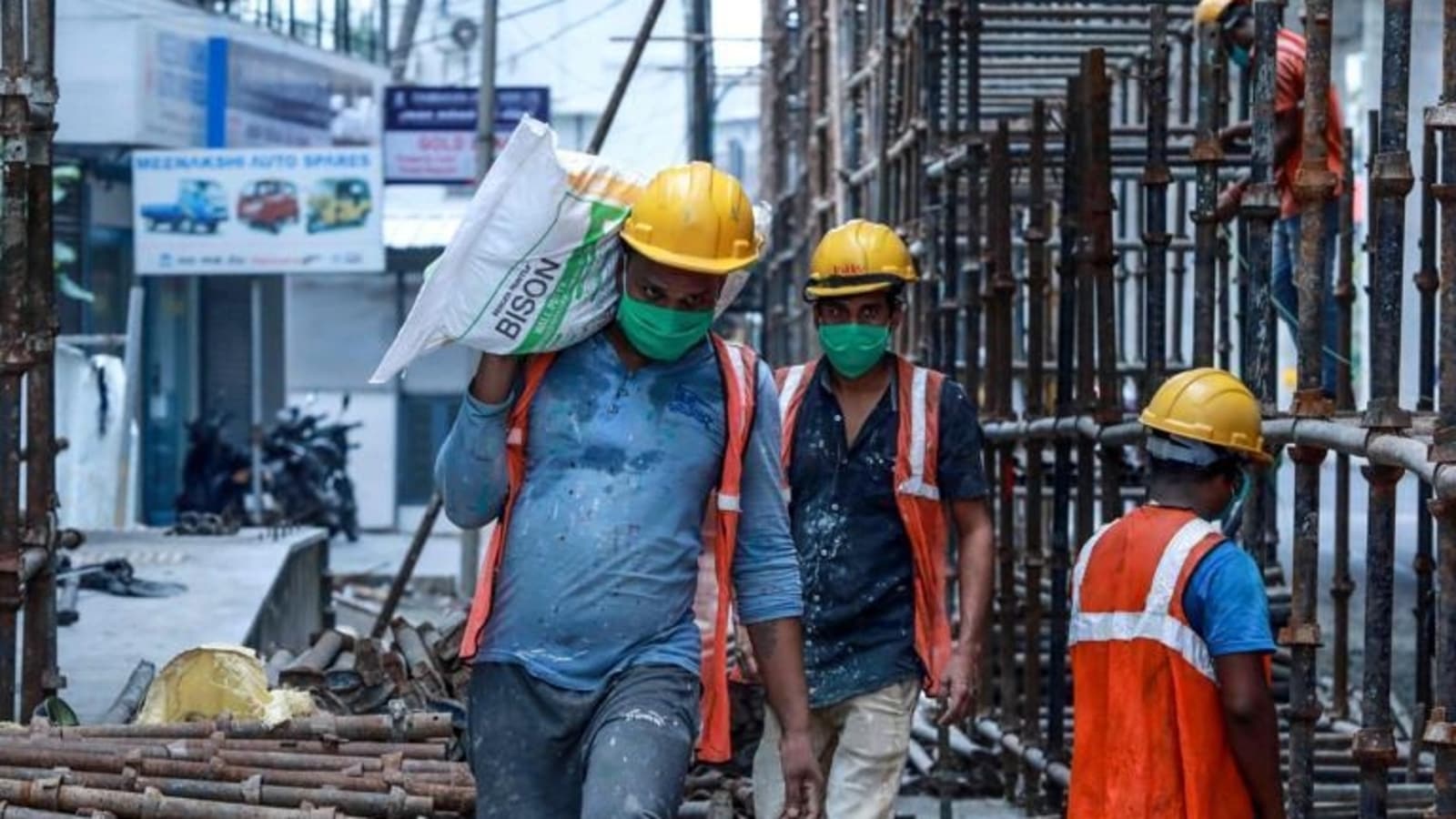 The International Monetary Fund (IMF) on Tuesday released its latest projections on world economic growth and predicted a dip in the Indian economy from 6.8 per cent in 2022 to 6.1 per cent in 2023. But India is expected to grow at 6.8 per cent again in the financial year 2024.
The global economy is estimated to take a plunge to 2.9 per cent in the next fiscal year, slowing down from 3.4 per cent in the current fiscal year until March. It predicted a rise of 3.1 per cent in FY 2024.
India remains the fastest-growing economy in the world with the current estimates surpassing growth in emerging and developing Asia as well as projections on China's economy. Growth in China is predicted to increase to 5.2 per cent in 2023, amid the loosening of Covid-19 restrictions and then dip to 4.5 per cent in 2024.
China and India together account for nearly half of the global growth in 2023. The outlook in emerging and developing Asia is positive with a rise to 5.3 per cent from 4.3 per cent.
A marginal rise in growth has been projected for emerging market and developing economies from 3.9 per cent in 2022 to 4 per cent in 2023, while advanced economies are expected to slump with a decline from 2.7 per cent to 1.2 per cent and 1.4 per cent this year and next. Growth in the US will decelerate to 1.4 per cent in the next fiscal year amid increasing interest rates. Euro area is projected to nosedive from 3.5 per cent in the current FY to 0.7 per cent in 2023, amid war in Ukraine, energy crises and a tightening monetary policy.
'Turning point': IMF raises 2023 world growth forecast to 2.9%, 1st in a year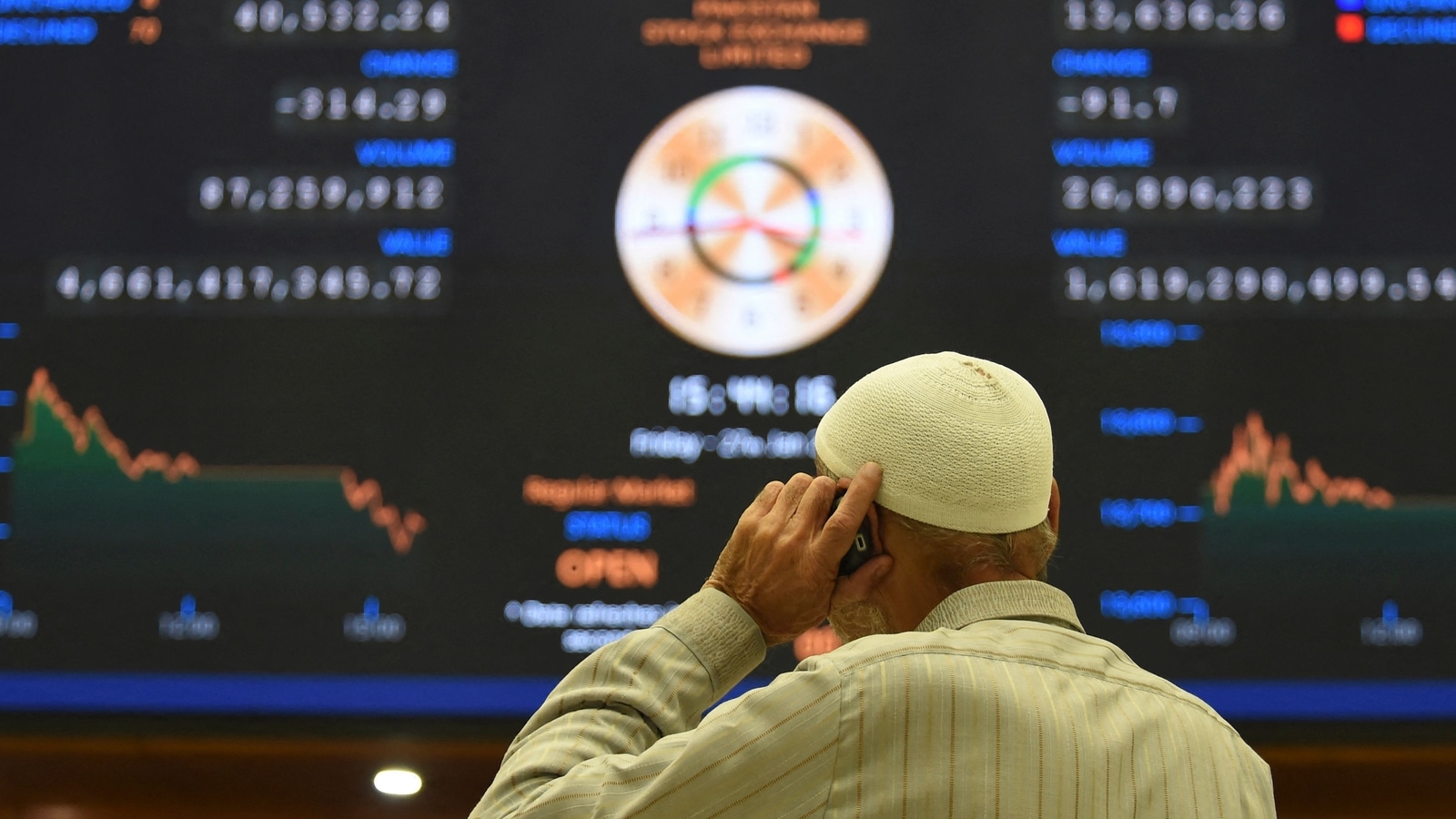 AFP | | Posted by Ritu Maria Johny
Global growth is set to be higher than expected this year, the IMF said Monday, raising its forecast on surprisingly strong consumption and investment while China's lifting of zero-Covid restrictions provides another boost.
The International Monetary Fund expects the world economy to expand 2.9 percent this year, slowing from 2022 to a rate that remains weak by historical standards, said its latest World Economic Outlook update.
"The year ahead will still be challenging… but it could well represent a turning point with growth bottoming out and inflation declining," IMF chief economist Pierre-Olivier Gourinchas told reporters.
While China's easing of coronavirus restrictions paves the way for a faster-than-expected recovery, the rise in central bank rates to fight inflation and Russia's war in Ukraine continue to weigh on economic activity, the Washington-based crisis lender said in its report.
But "adverse risks have moderated" since October's forecast, the IMF added.
The fund now sees Germany and Italy avoiding recessions, as European growth proved "more resilient than expected" despite war in Ukraine.
But it warned that slower growth this year is driven by advanced economies.
US growth is seen falling to 1.4 percent in 2023 and euro area growth is to slump to 0.7 percent, while the United Kingdom economy contracts.