Asia's richest tycoon plans to list at least five of his companies over 2026-28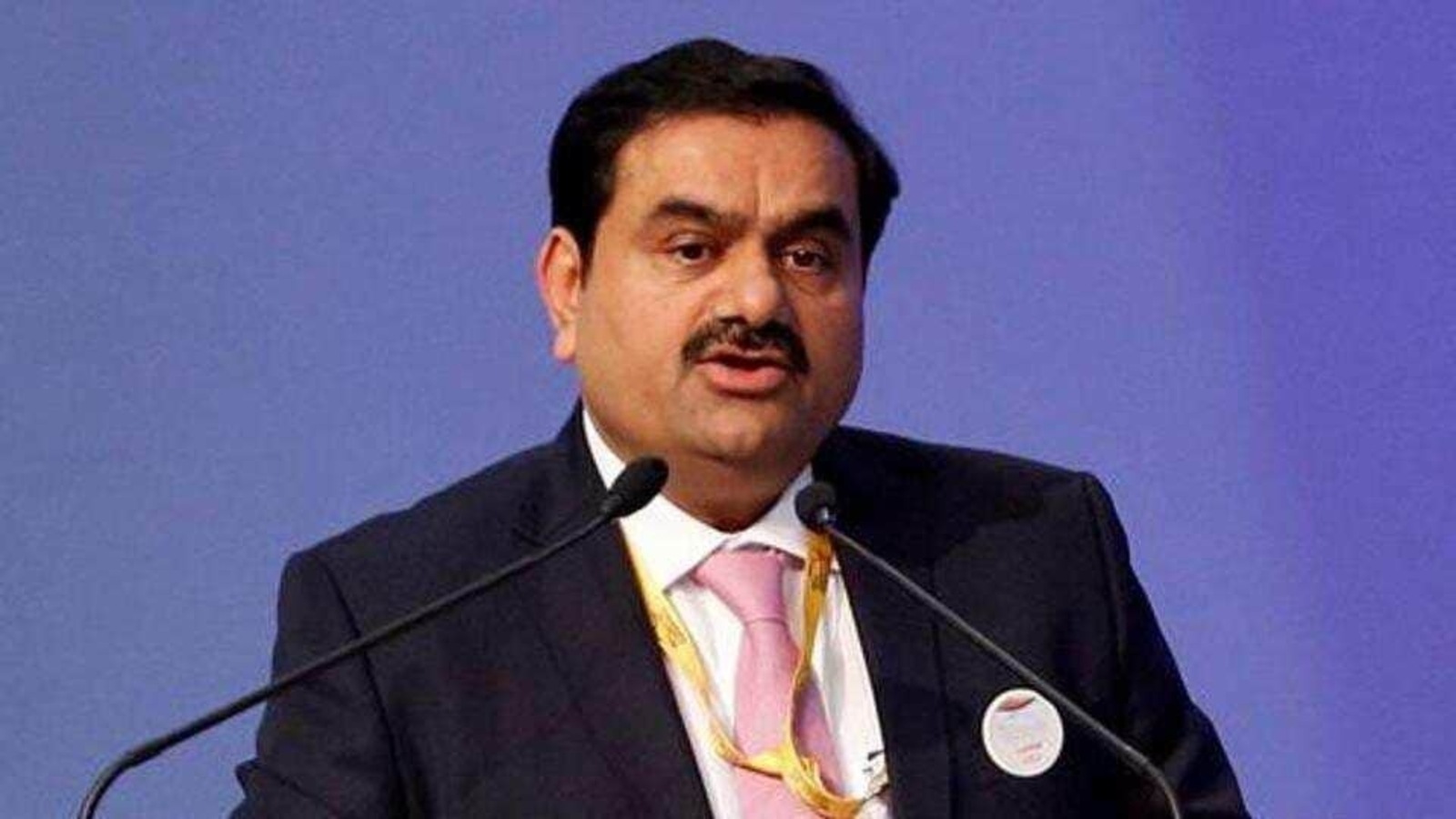 Asia's richest man, Gautam Adani, plans to sell shares to the public in at least five companies between 2026 and 2028, helping the port-to-power conglomerate improve debt ratios and broaden its investor base.
"At least five units will be ready to go to the market in the next three to five years," Jugeshinder Singh, Adani Group chief financial officer said in an interview. He said Adani New Industries Ltd., Ada ni Airport Holdings Ltd., Adani Road Transport Ltd., AdaniConnex Pvt Ltd. and the group's metals and mining units would become independent units.
Singh ​said businesses such as the airport operator are consumer platforms servicing nearly 300 million customers and need to operate on their own and manage their capital requirements for further growth. He said the businesses would need to show they can clear the basic tests of independent execution, operations and capital management before a formal demerger can be implemented.
ALSO READ: Adani Group plans to split off more business; claims no debt concerns
"Scale is already there for the five units," Singh said. The "airport business is already independent, while Adani New Industries is going strong on the green energy side. Adani Road is demonstrating new build-operate-transfer models to the nation, while the data centre business will grow further. Metals and mining would cover our aluminium, copper and mining services."
Billionaire Adani has faced criticism over the group's rapid expansion from a traditional port operator to a sprawling conglomerate with assets including media, cement and green energy that some say has increased debt and financial complexity. Research firm CreditSights red-flagged the Adani Group's "elevated" leverage last year. The group pushed back against the report, calling leverage ratios "healthy."
ALSO READ: Himachal: Adani Group's talks with truckers remain inconclusive
Blistering Rally
Most of the tycoon's companies have seen a blistering stock rally in the past few years, vaulting Adani up the wealth rankings past Jeff Bezos and Bill Gates to a net worth of almost $121 billion, according to the Bloomberg Billionaires Index. Flagship Adani Enterprises Ltd. has surged more than 1,300% since early 2020, Adani Total Gas Ltd. by more than 2,100%, Adani Green Energy Ltd. has jumped more than 900% while Adani Transmission Ltd. by 725%, data compiled by Bloomberg show.
Adani Enterprises is slated to sell new shares at a discount and allow payments in three instalments when it rolls out a $2.5 billion follow-on offer later this month — an unusual move for one of the country's major stocks that is designed to attract domestic mom-and-pop investors​. A diversified shareholder base would help make the thinly traded stock more liquid and provide funds to pay down debt.
The follow-on offer "is a good first step," said Chakri Lokapriya, Mumbai-based managing director at TCG Asset Management. "And the proceeds of IPOs of five or six companies, can be used to further cut debt."
Adani Group has consistently aligned itself to support Prime Minister Narendra Modi's agenda. It has pledged more than $70 billion to help India pivot from being a fossil fuel importer to a generator of renewable energy.
"These demergers will result in massive cash flow and make the conglomerate a more valuable platform globally showcasing India's prowess of infrastructure," Singh said.
Union budget 2023: FM Sitharaman lauds strides made in digital payments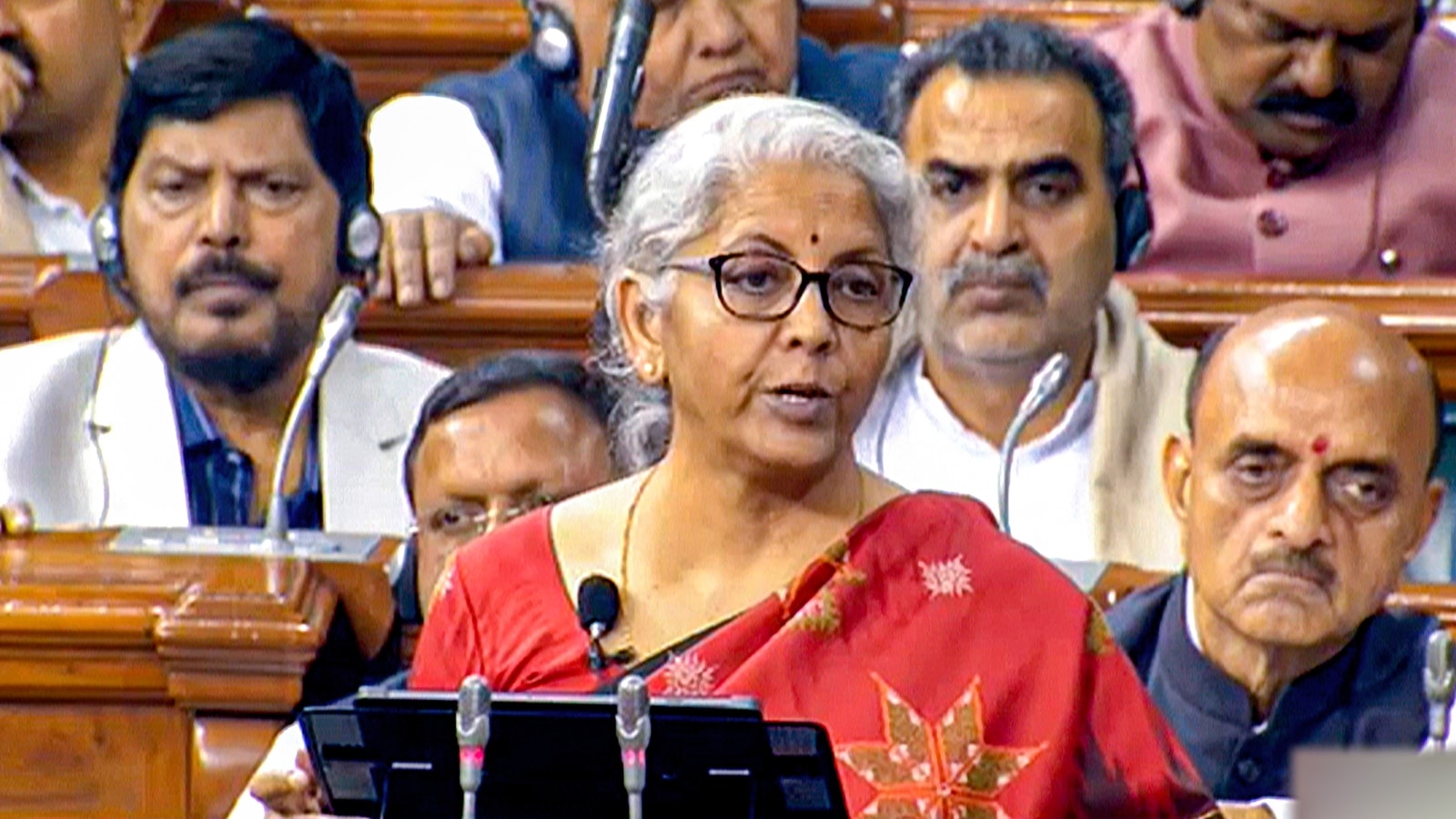 The Indian economy has become more formalised as witnessed by a significant enhancement in digital payments, Union finance minister Nirmala Sitharaman on Wednesday said during her budgetary speech in the Parliament. She commended the enhancement in brought in digital payments over the years and noted that around 7,400 crore digital payments worth ₹126 lakh crore were made through UPI in 2022.
As per the Reserve Bank of India data, digital payments across the country registered a growth of 24.13% in a year till September 2022. The newly-constituted RBI's Digital Payments Index (RBI-DPI) stood at 377.46 in September 2022 against 349.30 in March 2022 and 304.06 in September 2021.
"The RBI-DPI Index has increased across all parameters driven by significant growth in payment infrastructure and payment performance across the country over the period," RBI said in a statement.
LIVE| Check out 2023 budget updates here
She further pointed out the Centre's achievements through the "efficient implementation of many schemes" that resulted in inclusive development. Sitharaman said around 47.8 crore PM Jan Dhan bank accounts were opened, cash transfer of ₹2.2 lakh crore to over 11.4 crore farmers were made under PM Kisam Samman Nidhi.
Check out live analysis by Sukumar
The Finance Minster also said 'sabka saath, sabka prayas' is essential to achieve technology-driven and knowledge-based economy with strong public finances and robust financial sector.
(With PTI inputs)
PAN common ID for businesses: FM's announcements on ease of doing biz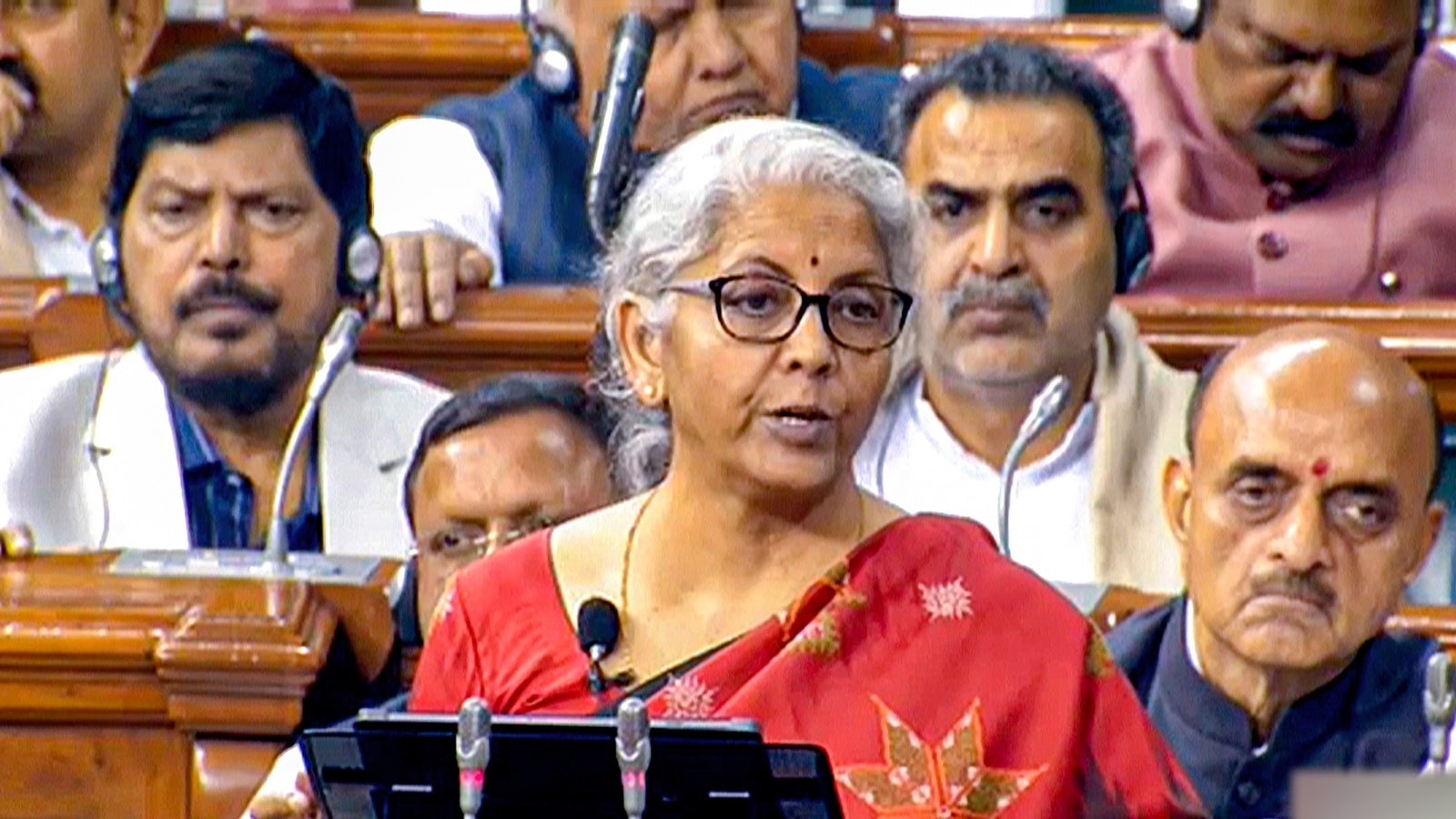 PAN, the Permanent Account Number, will be used as a common identifier for all digital systems of specified government agencies, finance minister Nirmala Sitharaman announced in her Budget 2023 speech as part of the government move to ensure ease of doing business. This will bring ease of business and will be facilitated through a legal mandate, Sitharaman said. "The KYC process will be simplified adopting a risk-based instant instead of one size fits all approach. The financial sector regulators will be encouraged to have a KYC system fully amenable to meet the needs of digital India," Sitharaman said.
A one-stop solution for reconciliation and updating of identity and address of individuals maintained by various government agencies, regulators and regulated entities will be established using Digilocker service and Aadhaar as foundational identity, the minister announced.
For obviating the need for separate submission of same information to different government agencies, a system of a unified filing process will be set up. Such filing of information on a common portal will be shared with other agencies, as per the filer's choice.
If MSMEs fail to execute contract, 95 pc of performance security will be returned to small business as part of Vivad Se Vishwas, Sitharaman said adding that another dispute resolution scheme is being brought under Vivad se Vishwas-2 to settle commercial disputes.
FM announces MISTHI scheme in Union Budget for mangrove plantations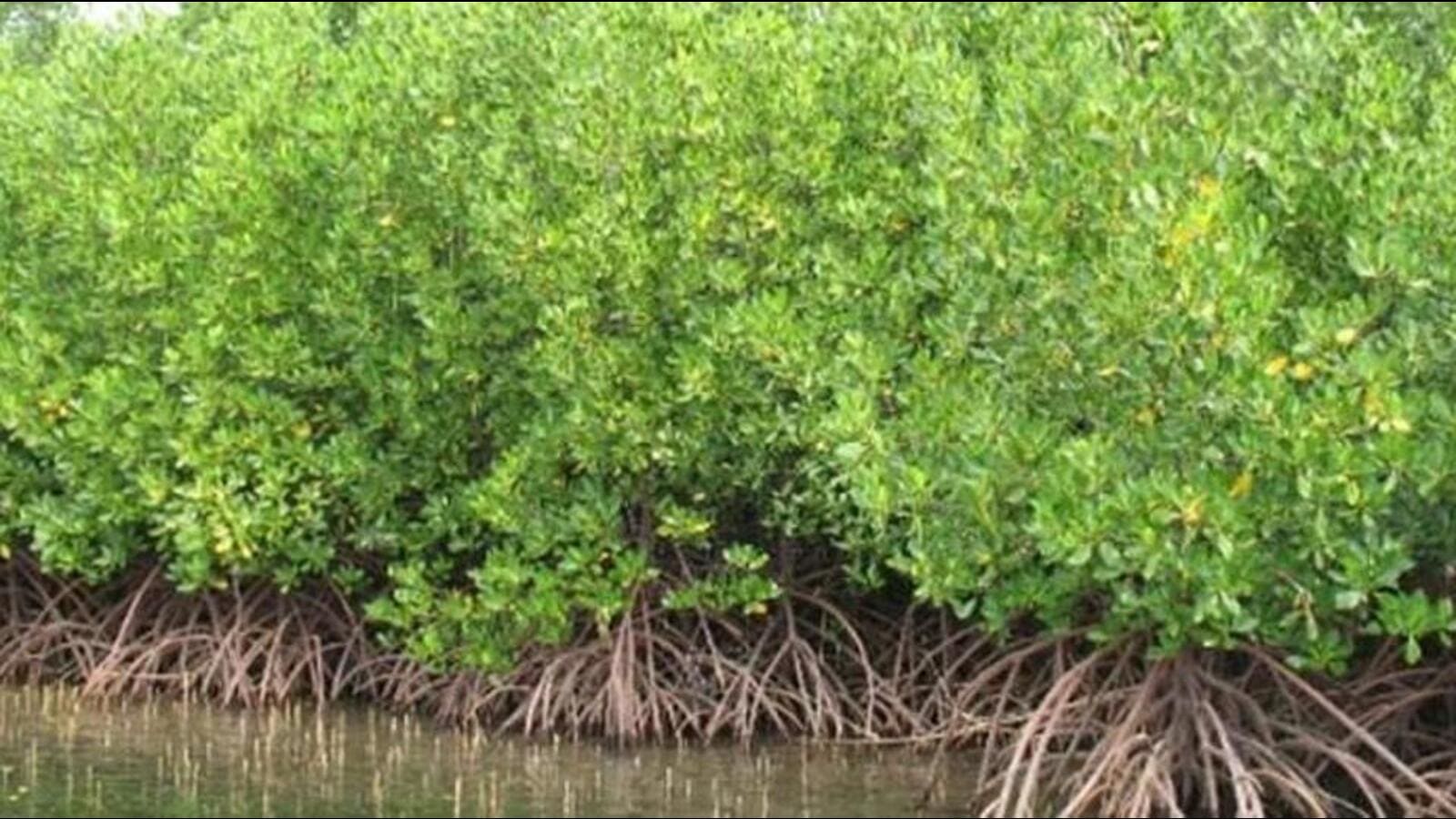 New Delhi:
Budget 2023-24 announced that mangrove plantations will be taken up along the country's coastline apart from salt pans, wherever feasible, through the convergence of the job guarantee scheme MGNREGS, the Compensatory Afforestation Fund, and other funding sources.
"Building on India's success in afforestation, 'Mangrove Initiative for Shoreline Habitats and Tangible Incomes', MISHTI, will be taken up for mangrove plantation along the coastline and on salt pan lands," Union finance minister Nirmala Sitharaman said on Wednesday. She also announced a scheme for wetlands called Amrit Dharohar that will help generate income for local communities through eco-tourism and other means.
"Wetlands are vital ecosystems which sustain biological diversity. In his latest Mann Ki Baat, the Prime Minister said the total number of Ramsar sites in our country has increased to 75. Whereas, before 2014, there were only 26. Local communities have always been at the forefront of conservation efforts. The government will promote their unique conservation values through Amrit Dharohar, a scheme that will be implemented over the next three years to encourage optimal use of wetlands, and enhance bio-diversity, carbon stock, eco-tourism opportunities and income generation for local communities," Sitharaman said.
Also Read: GOBARdhan, MISHTI and other acronyms in Union Budget 2023-24
Experts say both these schemes could support biodiversity conservation and climate resilience and adaptation.
"While Budget 2023-2024 did not specifically outlay for climate adaptation, the launch of PM-PRANAM (on promoting chemical-free agriculture) brings into focus the need for building the resilience of natural resources; the programme will also lower emissions from the use of chemical fertilisers.
MISHTI comes at a time when mangrove resources are under the threat of commercialisation for aquaculture, coastal development, and industrial activities," said Indu K Murthy, sector head of climate, environment and sustainability at the Center for Study of Science, Technology and Policy (CSTEP).
"Promoting mangrove plantations will help in ecological stabilisation, provide protection against cyclones, support biodiversity, and create blue carbon sinks. Likewise, the promotion of wetland conservation through Amrit Dharohar has biodiversity conservation and carbon sequestration benefits. PM-PRANAM, MISHTI, and Amrit Dharohar can all contribute to the resilience-building of agriculture, coastal and wetland ecosystems, and the communities dependent on them," Murthy said.
"MISHTI, which focuses on mangroves, will prevent erosion and help stabilise coastline ecosystems as mangroves are natural infrastructure that protects nearby populated areas by absorbing the impacts of storm surges during extreme weather events and by preventing erosion. Their dense roots bind and build soils, and the above-ground roots slow down water flow and result in sediment deposits, reducing coastal erosion," she added.
Environmental experts have been critical of certain mega projects that are likely to impact ecologically fragile coastal areas. Two of these are the proposed redevelopment of Lakshadweep and a township project in Great Nicobar. Lakshadweep will be developed as a tourism hub.
"Lakshadweep administration has informed that they are engaged in the development of sustainable eco-tourism projects at Kadmat, Minicoy and Suheli Islands under the aegis of NITI Aayog. They are also developing high-end tourist resort facilities in the Kavaratti, Agatti and Bangaram group of Islands on priority and are intended to strengthen the water sports activities at various tourist islands to meet the requirements of tourists visiting these islands. To promote scuba diving and to position Lakshadweep as a prime location for scuba diving on the world map, they are developing scuba diving centres in Kavaratti, Kalpeni, Minicoy, Kadmat and Bangaram Islands. The UT administration of Lakshadweep has taken steps for the development of Islands through public-private participation," the centre informed the Lok Sabha on August 8 last year.
Also Read: MGNREGS allocation declines to ₹60,000 crore in Union Budget 2023-24
The centre on November 11 last year granted environmental clearance to an International Container Transhipment Terminal (ICTT), a 450MVA gas and solar power plant, an airport and associated townships over 166.1sq km in Great Nicobar Island.
HT reported on January 11 that the Uttar Pradesh irrigation department drained out the Haiderpur wetland, a protected Ramsar site that some believe to be the best upland in north India, forcing tens of thousands of migratory birds to leave the most prominent bird site in western Uttar Pradesh. The wetland was restored thereafter, following directions from the Union environment ministry. In an October 2017 order, the Supreme Court directed that 201,503 wetlands (including Dhanauri) mapped by the Union government should be protected under Rule 4 of the Wetlands (Conservation and Management) Rules, 2010 but most wetlands continue to remain vulnerable as they are not legally protected.
"If such a scheme (Amrit Dharohar) for "wise use of wetlands" enables the local community to learn to respect the line between wise use and overexploitation it will greatly benefit the wetland ecosystem. Here at Haiderpur wetland, some local fishing communities are over-exploiting the wetland with excessive fishing even in the protected area. This greatly harms biological diversity," said Ashish Loya, a birder who highlighted the plight of the Haiderpur wetland.
"Also, if local communities develop a stake in protecting the wetland, they can act as the eyes and ears of the forest department and help them take timely action to prevent ecological disasters and tackle issues such as poaching, illegal felling of trees, etc," he said.