Decoding Google's message about Android's evolution in India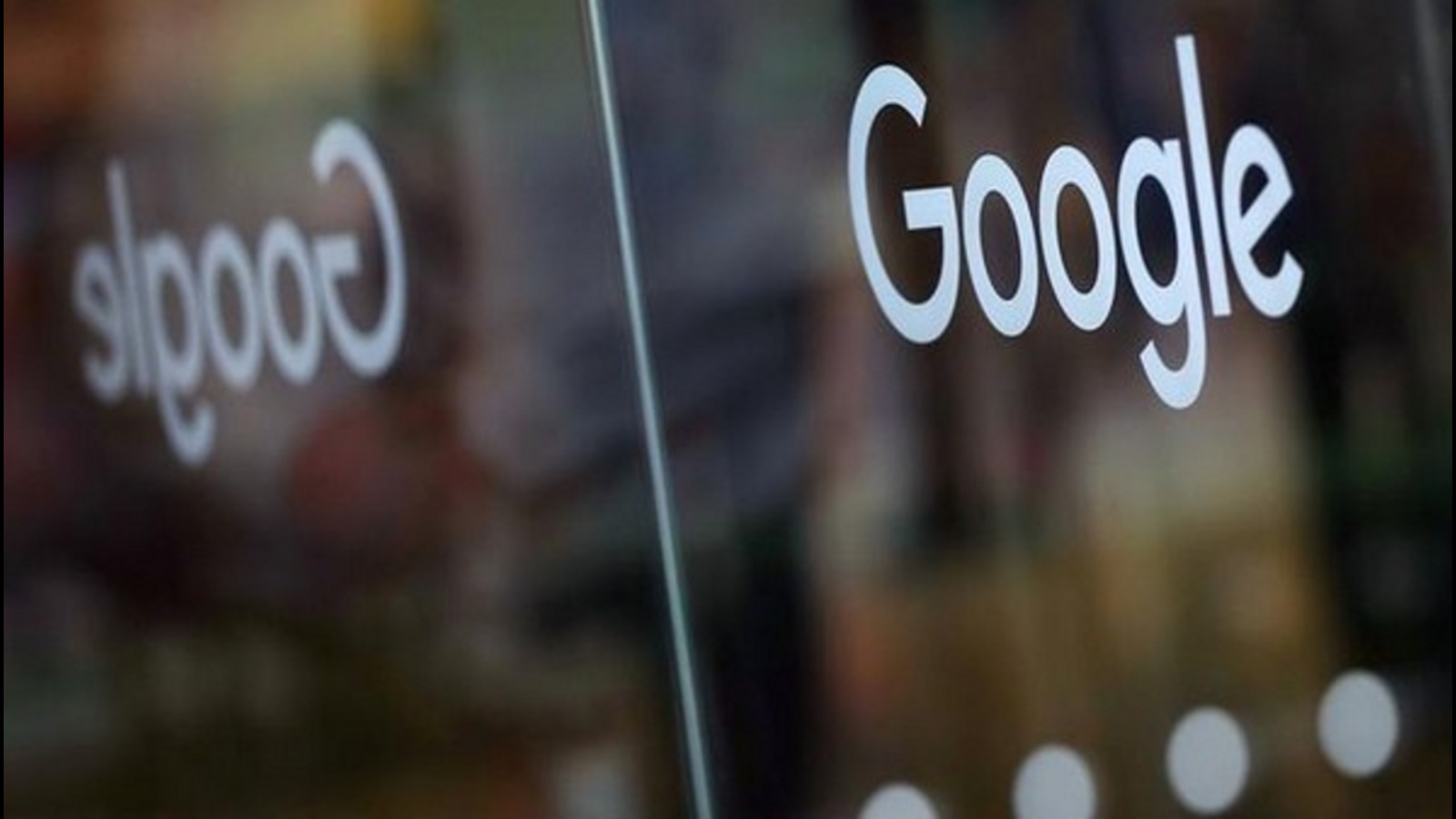 Google, after the recent legal battle, is finally moving ahead with compliance according to the directives of the Competition Commission of India (CCI); at least compliance with some of what the CCI mentioned in its report late last year. Google India now says they are keeping the legal options open, but at the same time, are moving ahead with some changes to how Android and Play work in India.
"We continue to respectfully appeal certain aspects of the CCI's decisions and will champion our core principles of openness, expanding user choice, providing transparency and maintaining safety and security that have served the interests of the larger ecosystem," says a Google India spokesperson, in a statement. The CCI, in its report last year, cracked down on the perceived anti-competitive practices of the tech giant, within the smartphone ecosystem.
The issues for which directives were mentioned, some of which later became contentious, include licensing of Android to phone makers with the condition to pre-install Google apps on these phones, the lack of choice for users to determine which search engine or web browser they would like to use, the inability to uninstall preloaded Google apps from phones and the lack of any third-party billing options on the Play Store for developers and consumers.
"However, we are making some changes as required by the CCI's directives. Implementation of these changes across the ecosystem will be a complex process and will require significant work at our end and, in many cases, significant efforts from partners, original equipment manufacturers (OEMs) and developers," says Google India.
Also Read:US sues Google over dominance of online ad market
So, what are the important changes that Google will implement with regards to Android, in India?
Unbundling the bundle: First and foremost, they say OEMs (think of them as phone makers, tablet makers and pretty much any Android device brand) will now be able to license individual Google apps which can be pre-installed on the devices they sell. Google does not mention any specifics here about costs, bundles or apps that can potentially be in the exceptions list.
The pre-loaded google app bundle, has so far been part of the Mobile Application Distribution Agreement, or MADA, which Google confirmed with phone makers. Phone makers are mostly happy to go along with MADA in its current configuration because Google allows them further freedom for customisations. That is handy for differentiation and in some cases, monetisation. Samsung's One UI and Xiaomi's MIUI are a result of that flexibility.
A 'choice screen': Google will also give users in India the option to choose the default search engine within Android. There will be a choice screen that'll appear as part of setting up a new Android device. However, it is not clear whether this option will also be available later, in case a user wants to switch to another search engine.
The European Union (EU) fined Google $4.3 billion in 2018 for anticompetitive behaviour. Google lost an appeal last year. After the EU ruling, Google had to present users with alternatives. That led to a 'Choice Screen' appearing on Android devices sold Europe and UK, from September 2021. Users could select default app or service for web browsers and search engine.
Variety and Android: Google will now also allow "partners to build non-compatible or forked variants", something they had ironed out over time, to reduce issues around Android fragmentation which led to many devices soldiering on with older versions of Android. As time progressed, that caused issues with data privacy and security too, often because the underlying structure of the older operating systems (OS) wasn't robust enough to deal with emerging online threats.
Quite how the regular security and feature updates will work for forked Android implementations remains to be seen.
Pausing Play billing exclusivity: Google is also implementing billing choice for the Play Store, sometime next month. "Through user choice billing, developers can offer users the option to choose an alternative billing system alongside Google Play's billing system when purchasing in-app digital content," says Google India.
This comes after Google pressed pause on plans to make the Google Play billing system mandatory for Indian app developers.
In Korea in 2021, Google added an alternative payment system for Play Store developers to choose from. A new law banned app platforms from monopolising payment methods. The Korea Fair Trade Commission (KFTC) had imposed a fine of $176.64 million on Google in September that year, for antitrust practices.
A more inclusive Android: While Google does not officially support or allow any third-party app stores as alternatives to its own Google Play Store, Android's application store, the tech giant has climbed down from its position of rigidity. They now say Android will accept apps that have been installed from other sources, including sideloading (this is a process to send an app installation file to the device and initiating installation from its storage), and also ensure auto-updating for these apps.
"We recently made changes to the Android installation flow and auto-updating capability for sideloaded apps and app stores while ensuring users understand the potential security risks," they say.
What Google has ignored, for now: The CCI first imposed a ₹1,338 crore penalty on Google for what it classified as "abusing its dominant position in multiple categories related to Android mobile device ecosystem" in India. Subsequently, a ₹936.44 crore penalty was added for "abusing its dominant market position with respect to its Play Store policies", which included the clause for the mandatory use of the Google Play billing system.
"The penalties imposed by the CCI on Google revolve around how the tech behemoth has abused its dominant position in the market to resort to unfair practices in the Android mobile operating system (OS) and the Play Store ecosystem," says Ritesh Malik, Director at Alliance for Digital India Foundation, or ADIF.
Android's reach makes it imperative to tackle anticompetitive behaviour. Latest numbers by web analysis platform StatCounter peg Android's market share in India at 95.69 percent. Apple's iOS has 3.54 percent share. Core to Android's popularity, are affordable phones.
"Rather than follow all 10 directives of CCI, Google writes that they have informed CCI how they will comply – and listed out just a few points, and that too in the manner how Google wants to comply," says Rohan Verma, CEO and Executive Director at Indian tech company MapmyIndia.
Uninstalling apps already installed: While Google says there will be changes to MADA and phone makers will have flexibility on picking individual Google apps to preload if they so desire, there is precious little said about the ability to uninstall preloaded apps – which ones can be and which ones cannot.
"Why is Google not allowing users to uninstall Google Maps and other apps? Despite CCI's directive. Google allows users to uninstall all other apps. Similarly, why is Google not allowing other app stores to be distributed through Google Play Store? Despite CCI's directives to do so," points out MapmyIndia's Verma.
HT can confirm that at this time, it is not possible (on most Android phones; there may be rare exceptions) to uninstall apps such as Google's own Messages, Calendar, Drive cloud storage, Files by Google, Gmail, Google Search and Google Maps. At most, you will be able to disable some (or all) of these apps on the device.
HT also finds that while some Android phones allow you to disable certain Google apps, it isn't standard practice. Most phones do not offer an option to disable or uninstall Play Services completely. Often, attempting to alter the behaviour of Google's preloaded services, leads to system instability and app functionality breaks.
App stores on Play Store: The tech giant has not tackled the issue of third-party app stores either. "Google shall allow the developers of app stores to distribute their app stores through Play Store," the CCI order had said. The tech giant remains silent on any policy changes regarding that.
The CCI, in its order, has clearly stated, "Google shall not restrict un-installing of its pre-installed apps by the users".
At this time, Google does not allow any third-party app stores to be hosted on the Play Store. The only way to bypass Play Store on a regular basis is to download an installation file for a third-party app store, to install on the phone. Easier said than done.
Budget 2023: Sitharaman joins league of Manmohan Singh, Jaitley for this record
Union finance minister Nirmala Sitharaman has joined a select league of ministers to present five consecutive federal budgets in independent India. Sitharaman is only the sixth finance minister to do so, joining the league of ministers like Manmohan Singh, Arun Jaitley and P Chidambaram. Sitharaman's budget for the fiscal year starting April 2023 is her fifth straight since 2019.
The other finance ministers who presented the annual budget for five consecutive years are Arun Jaitley, P Chidambaram, Yashwant Sinha, Manmohan Singh and Morarji Desai.
Jaitley presented five budgets in a row from 2014-15 to 2018-19 after taking charge of the crucial ministry in the Modi Government in 2014. The interim budget for 2019-20 was presented by Piyush Goyal who was holding the additional portfolio owing to the ill health of Jaitley.
Follow Budget 2023 Live Updates Here
Sitharaman assumed the charge of the finance ministry in the Modi 2.0 government and has been at the helm of affairs since then. Under Sitharaman, India weathered the Covid pandemic with an array of policy measures announced for the poor and continued its tag of the fastest-growing major economy and a 'bright spot' in the world economy.
In 2019, Sitharaman became the second woman to have presented the budget after Indira Gandhi, who had presented the budget for the financial year 1970-71.
Congress leader P Chidambaram in the UPA government had presented five budgets in a row from 2004-05 to 2008-09.
UNION BUDGET 2023: FULL COVERAGE
In the NDA-led Atal Bihari Vajpayee government, Yashwant Sinha presented the interim and final budgets for 1998-99. After the general elections in 1999, Sinha presented four budgets – 1999-2000 to 2002-03.
During the Narasimha Rao government, Manmohan Singh was given charge of the finance portfolio and he presented budgets from 1991-92 to 1995-96. Singh's 1991-92 Budget with a host of economic reforms to liberalise the economy, gave a new direction to India.
Former Prime Minister Morarji Desai, who holds the tag of presenting 10 Budgets, the maximum number by any finance minister, had presented five of them in a row. The five annual budgets were presented from 1959-60 to 1963-64 during his stint as finance minister.
(With PTI inputs)
Rupee inches closer to 82 against Dollar ahead of Budget 2023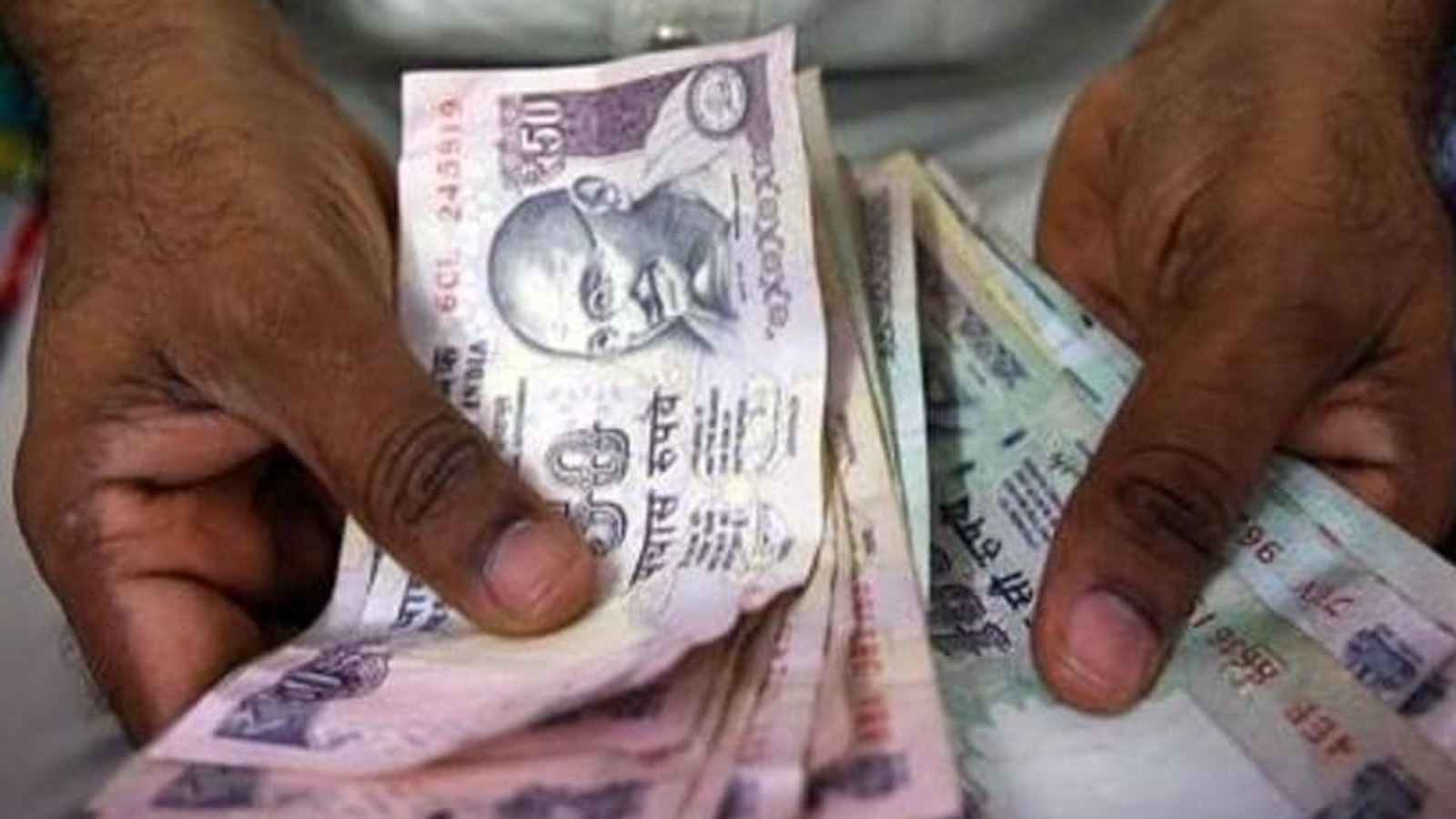 Reuters | | Posted by Ritu Maria Johny
The Indian rupee was trading marginally higher against the dollar on Wednesday ahead of the Union budget and the U.S. Federal Reserve policy decision.
The rupee was quoting at 81.8150 to the dollar at 10:18 a.m. IST compared with 81.92 in the previous session. The local currency had fallen below 82 on Tuesday for the first time in three weeks.
After yesterday's session, we are a buyer of the pair (USD/INR), a trader at a Mumbai-based bank said. Once the budget risk is out of the way, the pair will once again eye the 82 level, they added.
India's finance minister Nirmala Sitharaman will begin the budget speech at 11.00 a.m. IST.
"Volatility will be across the board, from equity to bonds to currencies," Anindya Banerjee, head research – fx and interest rates at Kotak Securities, said. "The focus will be on the fiscal math." USD/INR has an upward bias so long as it does not fall below 81.60, Banerjee added.
The rupee's Asian peers were trading mostly rangebound before the Fed's policy outcome. Fed Chair Jerome Powell is expected to reiterate that bringing down inflation will remain a priority despite the downshift to smaller rate hikes.
"How many hikes will be needed to stay on this path (of bringing down inflation) is less clear," Goldman Sachs said in a note.
"We expect two additional 25-basis point hikes in March and May, but fewer might be needed if weak business confidence depresses hiring and investment."
The recent U.S. data has been weaker than expected, prompting futures to price in rate cuts by the Fed later this year.
The rupee forward premiums inched higher ahead of the budget with the 1-year hovering near the 2.40% resistance level.
'Hope it's short…': Congress MP's jab at Sitharaman over Union Budget 2023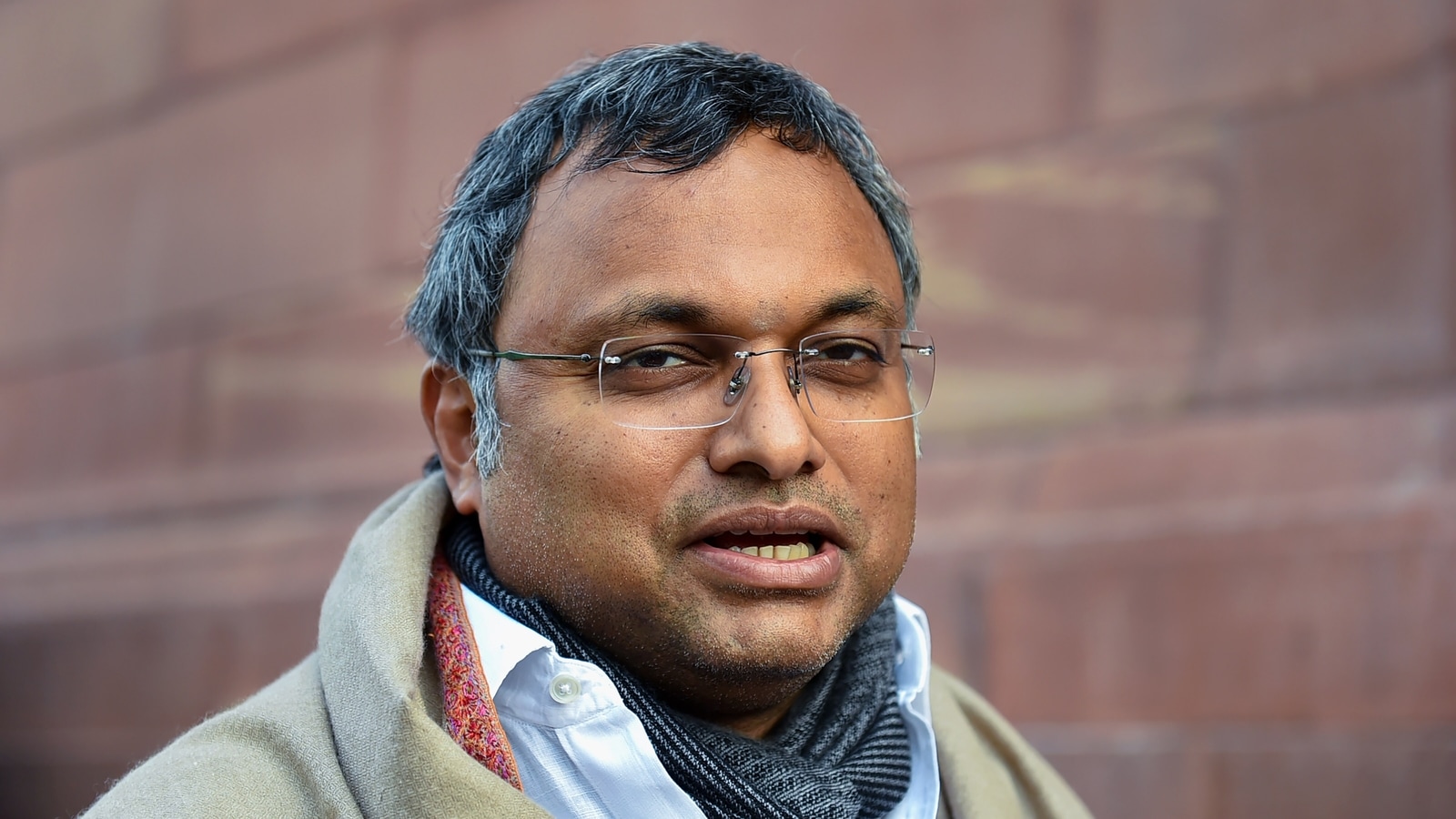 Congress MP Karti Chidambaram on Wednesday took a jibe at union finance minister Nirmala Sitharaman over the duration of her Budget speech. "Hope it's short", he wrote on Twitter shortly before she was to present the document and tagged the finance minister.
Sitharaman is presenting her fifth straight budget as union finance minister on Wednesday. This will be the last full-fledged budget of the second term of the Narendra Modi government.
Check budget live updates here
In 2020, Sitharaman delivered the longest Budget speech that lasted for 2 hours and 42 minutes – which had a total of 13,275 words. The minister had to cut short her speech with two pages remaining as she felt unwell after speaking continuously. In 2019, she gave the second longest speech which went on for 2 hours and 17 minutes.
Also read: Nirmala Sitharaman dons bright red saree with temple border for Budget 2023
In 2021, the finance minister addressed for 1 hour and 40 minutes – this was the first time the Budget was presented in a paperless format. Last year, she delivered her speech for nearly 92 minutes, her shortest so far.
Before Sitharaman, the last longest Budget speech was given by Jaswant Singh in 2003 – who spoke for 2 hours and 15 minutes. Meanwhile, the shortest speech was delivered by former finance minister Hirubhai Mulljibhai Patel in 1977.