Google sacks married couple with 4-month-old baby; woman was on maternity leave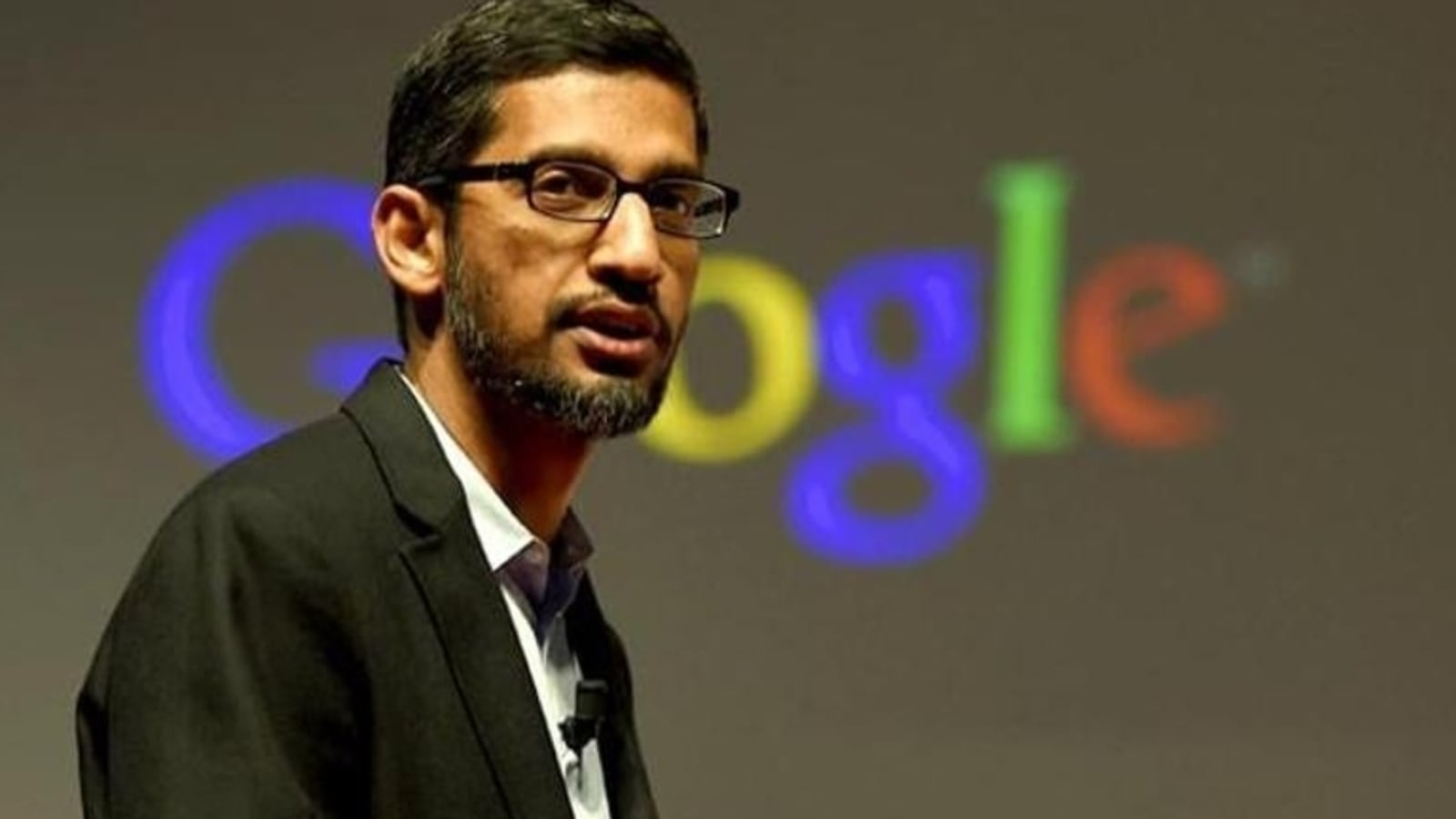 A married couple working with Google was fired as part of the tech giant's mass layoffs while the woman was on maternity leave, according to a Business Insider report. High school sweethearts Allie and Steve, who have a four-month-old baby, had been working with Google for the past six and four years, respectively.
A former marketing manager at Google, Allie went on parental leave soon after the birth of her first child in 2022. The new mom was planning to take eight months of leave. Steve, a research operations manager, had also availed two months of paternity leave in late 2022 and was prepared to take two more months in March.
Both got to know they were hit by the layoffs at the same time. The couple praised their coworkers and Google's employee benefits, especially the parental leave policy, which was a key factor that encouraged them to work with the company. Although the couple didn't get to meet each other often in the office, they participated in Google's bike programme for employees, Allie said.
Allie also shared that many companies had contacted them with job offers after knowing about the couple's layoff. The couple revealed that they were entrepreneurs, too, and will use this off time to build their explainer video business – White Cube Media – set up in 2014. "This was the push that we needed," Business Insider quoted Allie in a statement.
On January 22, Google's parent company Alphabet said it would lay off nearly 6% of its staff or 12,000 employees. Many employees shared on Twitter the shocking ways in which they were informed of the pink slip. To cushion the blow, six months of healthcare, job help, and immigration services were offered by the company.
Another eight-month-pregnant employee, Katherine Wong, shared her experience of being fired just days before the start of her maternity leave, even after a "positive performance review".
"The first thought that came to my mind was "Why me? Why now?". It was hard to process and digest…It is almost impossible for me to look for a job as a 34-week pregnant and right about to go on maternity leave for months," she wrote in a LinkedIn post.
On Monday, CEO Sundar Pichai announced that top executives at Google will suffer pay cuts this year as part of cost-cutting measures.
India's inflation will fall to 5% in 2023, 4% in 2024: IMF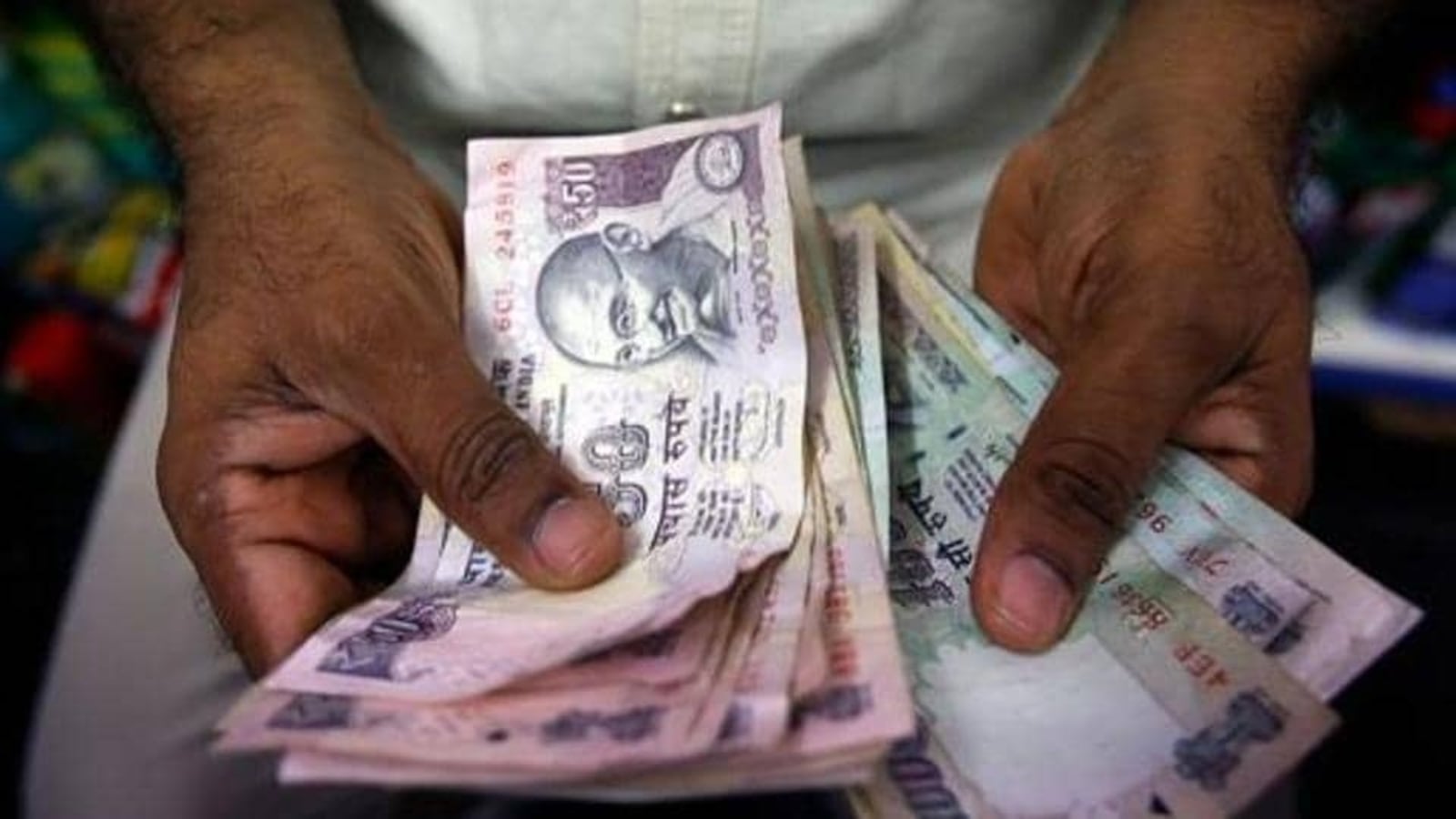 Inflation in India is expected to come down from 6.8 percent in the current fiscal year ending March 31 to 5 percent the next fiscal, and then drop further to 4 percent in 2024, the International Monetary Fund (IMF) said on Tuesday.
"Inflation in India as in other countries is expected to come down from 6.8 percent in 2022 to 5 percent in 2023 and then 4 percent coming towards the target in 2024," Daniel Leigh, Division Chief, Research Department of the IMF told reporters here.
Also Read | 'Turning point': IMF raises 2023 world growth forecast to 2.9%, 1st in a year
"That partly reflects the central bank's actions," he added,
According to the World Economic Outlook update released by the IMF on Tuesday, about 84 percent of countries are expected to have lower headline (consumer price index) inflation in 2023 than in 2022.
Global inflation is set to fall from 8.8 percent in 2022 (annual average) to 6.6 percent in 2023 and 4.3 percent in 2024 — above pre-pandemic (2017–19) levels of about 3.5 percent, it said.
Also Read | UK economy to fare worse than any other country in developed world in 2023: IMF
The projected disinflation partly reflects declining international fuel and non-fuel commodity prices due to weaker global demand. It also reflects the cooling effects of monetary policy tightening on underlying (core) inflation, which globally is expected to decline from 6.9 percent in the fourth quarter of 2022 (year over year) to 4.5 percent by the fourth quarter of 2023, the IMF said.
"Still, disinflation will take time: by 2024, projected annual average headline and core inflation will, respectively, still be above pre-pandemic levels in 82 percent and 86 percent of economies," it said.
In advanced economies, annual average inflation is projected to decline from 7.3 percent in 2022 to 4.6 percent in 2023 and 2.6 percent in 2024 — above target in several cases. In emerging markets and developing economies, projected annual inflation declines from 9.9 percent in 2022 to 8.1 percent in 2023 and 5.5 percent in 2024, above the 4.9 percent pre-pandemic (2017–19) average, the IMF said.
In low-income developing countries, inflation is projected to moderate from 14.2 percent in 2022 to 8.6 percent in 2024 — still high, but close to the pre-pandemic average, it further said.
In a blog post, Pierre-Olivier Gourinchas, Chief Economist and Director, Research Department of the IMF, wrote that global inflation is expected to decline this year but even by 2024, projected average annual headline and core inflation will still be above pre-pandemic levels in more than 80 percent of countries.
"The inflation news is encouraging, but the battle is far from won. Monetary policy has started to bite, with a slowdown in new home construction in many countries. Yet, inflation-adjusted interest rates remain low or even negative in the euro area and other economies, and there is significant uncertainty about both the speed and effectiveness of monetary tightening in many countries," Gourinchas said.
At 6.1%, India to be fastest-growing economy, projects IMF; China at 5.2%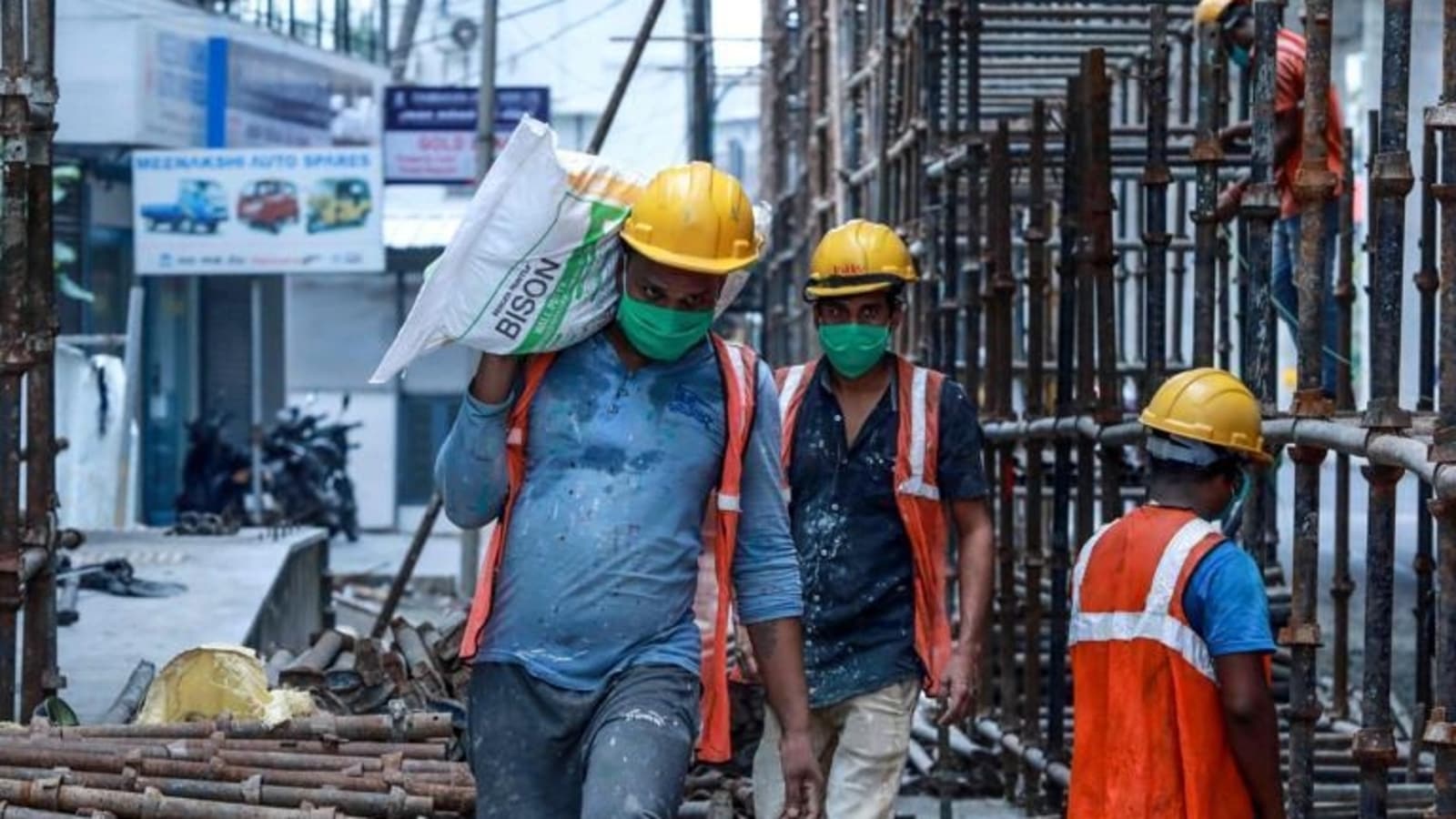 The International Monetary Fund (IMF) on Tuesday released its latest projections on world economic growth and predicted a dip in the Indian economy from 6.8 per cent in 2022 to 6.1 per cent in 2023. But India is expected to grow at 6.8 per cent again in the financial year 2024.
The global economy is estimated to take a plunge to 2.9 per cent in the next fiscal year, slowing down from 3.4 per cent in the current fiscal year until March. It predicted a rise of 3.1 per cent in FY 2024.
India remains the fastest-growing economy in the world with the current estimates surpassing growth in emerging and developing Asia as well as projections on China's economy. Growth in China is predicted to increase to 5.2 per cent in 2023, amid the loosening of Covid-19 restrictions and then dip to 4.5 per cent in 2024.
China and India together account for nearly half of the global growth in 2023. The outlook in emerging and developing Asia is positive with a rise to 5.3 per cent from 4.3 per cent.
A marginal rise in growth has been projected for emerging market and developing economies from 3.9 per cent in 2022 to 4 per cent in 2023, while advanced economies are expected to slump with a decline from 2.7 per cent to 1.2 per cent and 1.4 per cent this year and next. Growth in the US will decelerate to 1.4 per cent in the next fiscal year amid increasing interest rates. Euro area is projected to nosedive from 3.5 per cent in the current FY to 0.7 per cent in 2023, amid war in Ukraine, energy crises and a tightening monetary policy.
'Turning point': IMF raises 2023 world growth forecast to 2.9%, 1st in a year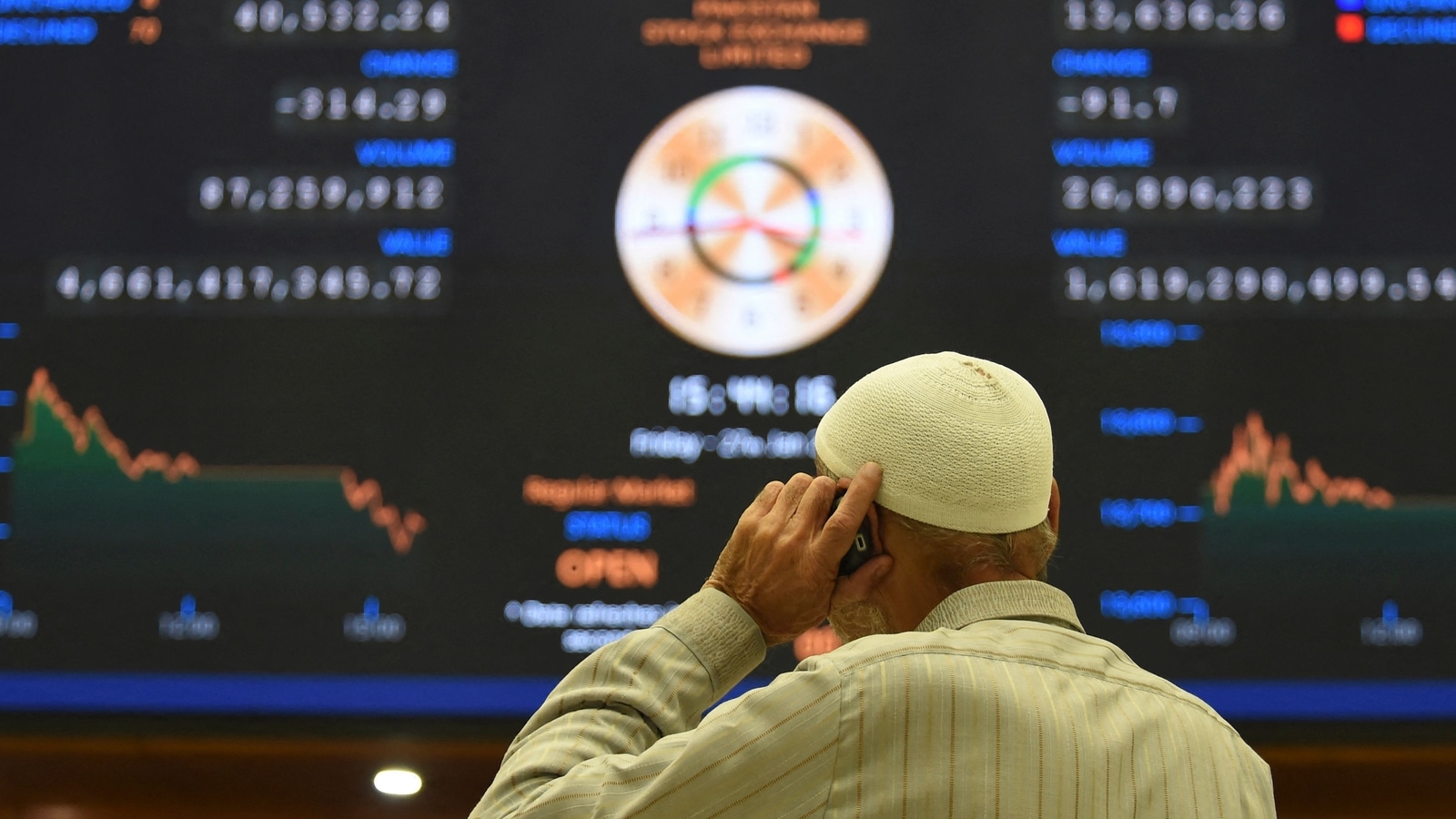 AFP | | Posted by Ritu Maria Johny
Global growth is set to be higher than expected this year, the IMF said Monday, raising its forecast on surprisingly strong consumption and investment while China's lifting of zero-Covid restrictions provides another boost.
The International Monetary Fund expects the world economy to expand 2.9 percent this year, slowing from 2022 to a rate that remains weak by historical standards, said its latest World Economic Outlook update.
"The year ahead will still be challenging… but it could well represent a turning point with growth bottoming out and inflation declining," IMF chief economist Pierre-Olivier Gourinchas told reporters.
While China's easing of coronavirus restrictions paves the way for a faster-than-expected recovery, the rise in central bank rates to fight inflation and Russia's war in Ukraine continue to weigh on economic activity, the Washington-based crisis lender said in its report.
But "adverse risks have moderated" since October's forecast, the IMF added.
The fund now sees Germany and Italy avoiding recessions, as European growth proved "more resilient than expected" despite war in Ukraine.
But it warned that slower growth this year is driven by advanced economies.
US growth is seen falling to 1.4 percent in 2023 and euro area growth is to slump to 0.7 percent, while the United Kingdom economy contracts.