'India bright spot…': At Davos 2023, World Economic Forum chief on PM Modi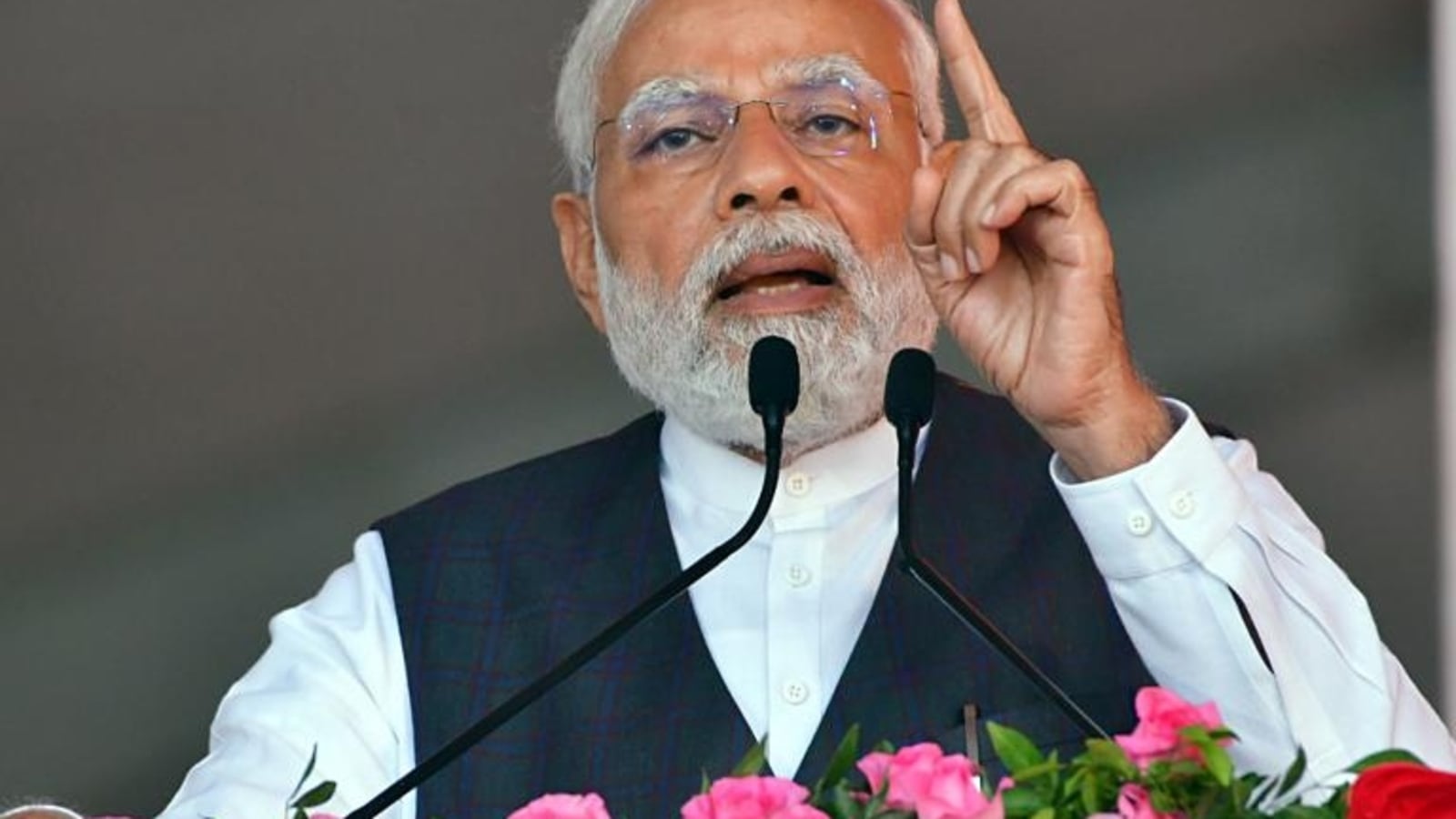 PTI | | Posted by Ritu Maria Johny
Lauding Prime Minister Narendra Modi's leadership in a fractured world, the World Economic Forum's Founder and Executive Chairman Klaus Schwab said India is a bright spot amid the global crisis.
After attending an India reception on Thursday night during the WEF Annual Meeting 2023, Schwab said India is promoting a just and equitable growth for all in the world during its G20 presidency, while also making significant progress on the most pressing domestic challenges.
"India's G20 presidency comes at a crucial time, Prime Minister Modi's leadership is critical in this fractured world," Schwab said.
The WEF also issued a statement and said it values its nearly 40-year collaborative history with India and looks forward to continued cooperation with the country during its G20 presidency under Prime Minister Modi's leadership.
The WEF said its annual meeting is taking place at a time when multiple crises have deepened divisions and fragmented the geopolitical landscape.
Governments and businesses must address people's immediate, critical needs while also laying the groundwork for a more sustainable, resilient world by the end of the decade, leaders have said here.
The WEF said the programme simultaneously addresses immediate crises and long-term future challenges and helps set the scene for India's G20 presidency.
"I had the pleasure of meeting the Indian ministerial delegation and many of its top business leaders," Schwab said.
"I commend the country's decisive action on the climate case for renewables, its contribution to the global healthcare ecosystem, the focus on an economic model for women-led development, and its leadership on digital public infrastructure. India remains a bright spot amid global geoeconomics and geopolitical crises," he added.
Economic Survey's optimism on labour markets warrants caution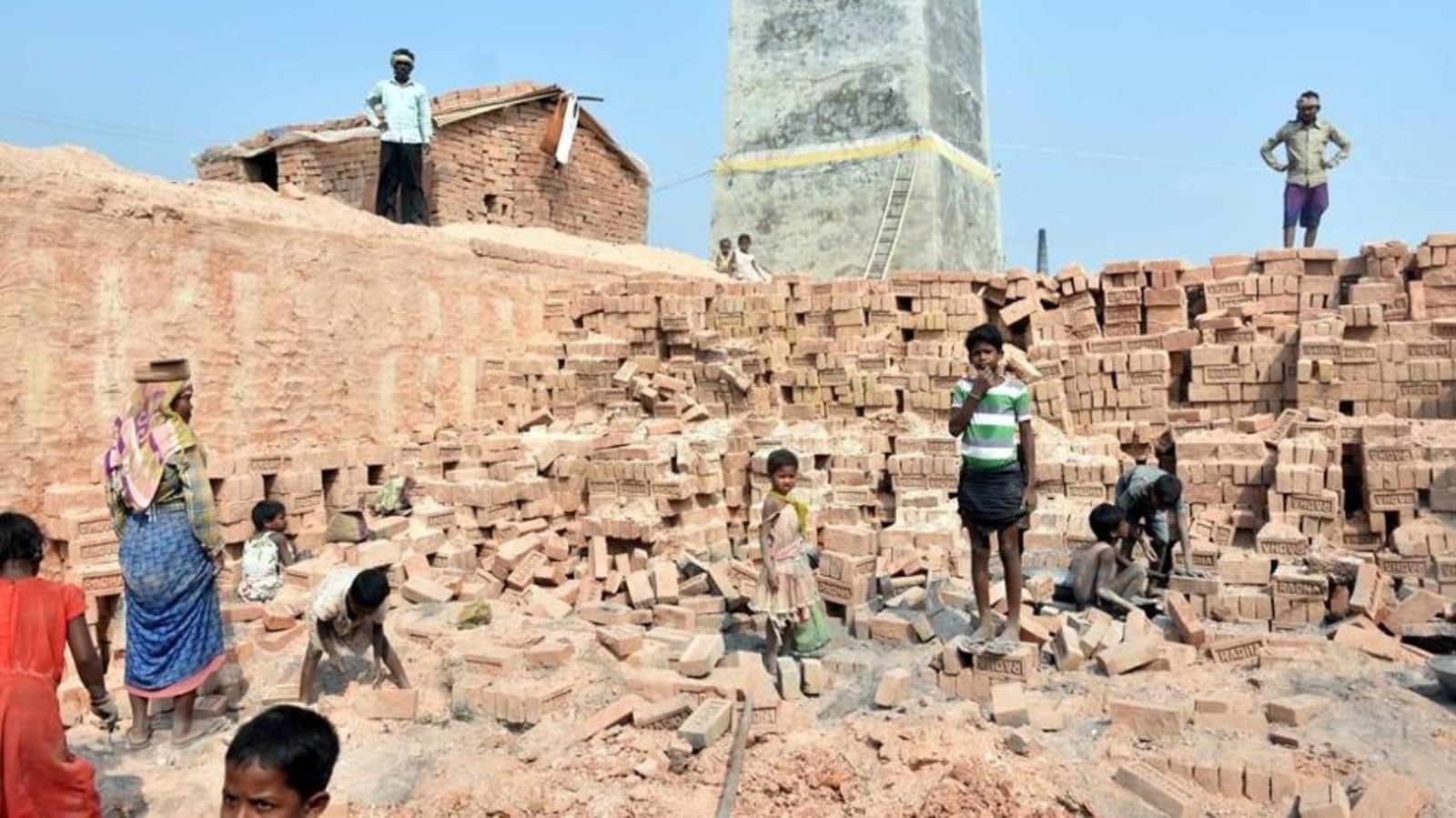 Have labour markets recovered from the pandemic shock? While the 2022-23 Economic Survey says they have, using statistics from the Periodic Labour Force Survey (PLFS), there is reason to be cautious about this claim. Here's why.
Data from quarterly PLFS rounds are available till the three months ended September 2022. Rural employment numbers, however, are released in the annual PLFS reports. These reports show tangible improvement on three key labour market statistics.
Also Read | India's Budget ray of hope in uncertain times: PM Modi
Labour force participation rate (LFPR) and worker participation rate (WPR) were at their highest in the two quarters till September last year. LFPR is the share of population working or looking for work, and WPR is the share of workers in the population. Unemployment rate was at its lowest level in both these quarters. These comparisons are made on annual basis rather than sequentially, as seasonal factors affect labour market conditions. "This trend highlights that the labour markets have recovered from the Covid-19 impact," the survey said.
While there is nothing factually wrong with this claim, it might be missing the qualitative worsening in labour markets after the pandemic, as HT has been pointing out in its analysis of the quarterly PLFS rounds.
UNION BUDGET 2023: FULL COVERAGE
The share of salaried or regular wage urban workers, who are the best paid, was 48.6% and 48.7% in the first two quarters of 2022-23, the second-lowest and lowest in the quarterly bulletin data, and lower than in 2019-20, the financial year preceding the pandemic. On the other hand, the share of self-employed urban workers was higher than pre-pandemic levels.
The higher proportion of self-employed workers suggests that LFPR, WPR and unemployment rate numbers must be read with caution. Self-employed workers also include the subcategory of unpaid workers in family enterprises. Their share among urban workers has been higher than pre-pandemic levels after the lockdown-affected June quarter of 2020.
To be sure, the data on unpaid workers can be found only from the annual report, or the unit-level data of PLFS, which is available only up to June 2021. Therefore, it is difficult to comment with certainty on the nature of the recovery in urban labour markets, as HT has reported earlier (https://bit.ly/3HniDZy).
The Economic Survey has noted the decline in quality of employment in the annual data for June 2020-July 2021 and declining rural wages in real terms in 2022-23. The deterioration in quality of urban jobs is another alarming aspect of the labour markets, even as quantitative indicators continue to recover.
This is all the more important given the fact that domestic demand is expected to be the major driver of growth, as the global economy faces volatility in the year ahead.
Global finance critical to India's climate actions, says chief economic adviser
India will stick to its global commitments on containing the climate crisis, seen most notably in its ambitious targets on clean energy transition to reduce its dependence on burning fossil fuels, according to Economic Survey 2022-23 tabled in Parliament on Tuesday.
"Climate change and the environment are not only hot-button issues globally but are critical to India realising its aspirations," chief economic adviser V Anantha Nageswaran said in the preface to the economic report card of the government. "Hence, India currently spearheads one of the most robust climate actions through its Nationally Determined Contributions (NDC), which includes an ambitious programme for transitions to clean energy in the world."
Also Read | IFSC a path-breaking financial reform: Economic Survey
The transition, however, depends on adequate availability of climate finance, the survey said. "Obligations on climate should be matched with the on-time availability of climate finance, technology, and inputs like critical minerals, while not jeopardising the socio-economic development objectives and aspirations."
India's installed power generation capacity by 2029-30 is expected to be more than 800 GW, of which 500 GW will be based on sources other than fossil fuels, the survey pointed out, citing projections of the Central Electricity Authority. The country's average carbon dioxide emission rate is expected to decline by around 29% by 2029-30 compared to 2014-15, owing to clean energy transition, it said.
"India is spearheading one of the world's most ambitious clean energy transitions and remains steadfast in its commitment to combating climate change," the survey said. "Despite the adverse impacts of Covid-19 on the economy, India has enhanced its climate ambition manifold."
As much as 50% of its installed capacity to produce electricity will come from cleaner sources by 2030, India said in its updated NDC, or voluntary commitment to reduce carbon emissions, to the United Nations Framework Convention on Climate Change in August last year.
The clean energy transition will see huge demand for critical minerals such as cobalt, copper, lithium, nickel and rare earth elements that are required to produce electric vehicles and batteries, and harness solar and wind energy, the survey pointed out. It has pitched for a multidimensional mineral policy, which would reduce import dependence.
The survey also said use of green hydrogen will be an important aspect of its energy transition. The Centre approved the National Green Hydrogen Mission on January 4 with an initial outlay of ₹19,744 crore. NITI Ayog, the government's think tank, has estimated the cumulative value of the green hydrogen market to be $8 billion by 2030 and $ 340 billion by 2050.
Wealthy nations also must do their bit if the world is to succeed in containing the climate emergency by setting examples of policy and behavioural changes that work in their backyard and whose trade-offs are well recognised and accepted by their people, the survey said. It is not irresponsible that developing countries put their own growth and development aspirations ahead of their global climate obligations, the survey added.
"Our modelling assessment shows that India's 500 GW renewable energy capacity target is more than what the economy would achieve just on the basis of market trends. In other words, the target would be realised only on the back of additional policy push," said Vaibhav Chaturvedi, fellow at the Council on Energy, Environment and Water, a think tank. "This push is already evident in the revised renewable energy purchase obligation trajectory that the government has mandated for states."
"The Economic Survey rightly links the issue of transition cost to that of availability of on-time and adequate finance," Chaturvedi added. "This explicit recognition that climate mitigation and adaptation require finance that is additional to that needed for meeting India's development goals is in line with the recent statement by India's G20 Sherpa that the developed world hasn't even met its annual commitment of $100 billion yet. Clearly, climate finance is going to be a big agenda for India in its G20 presidency."
Union budget 2023: When and where to watch Nirmala Sitharaman's speech live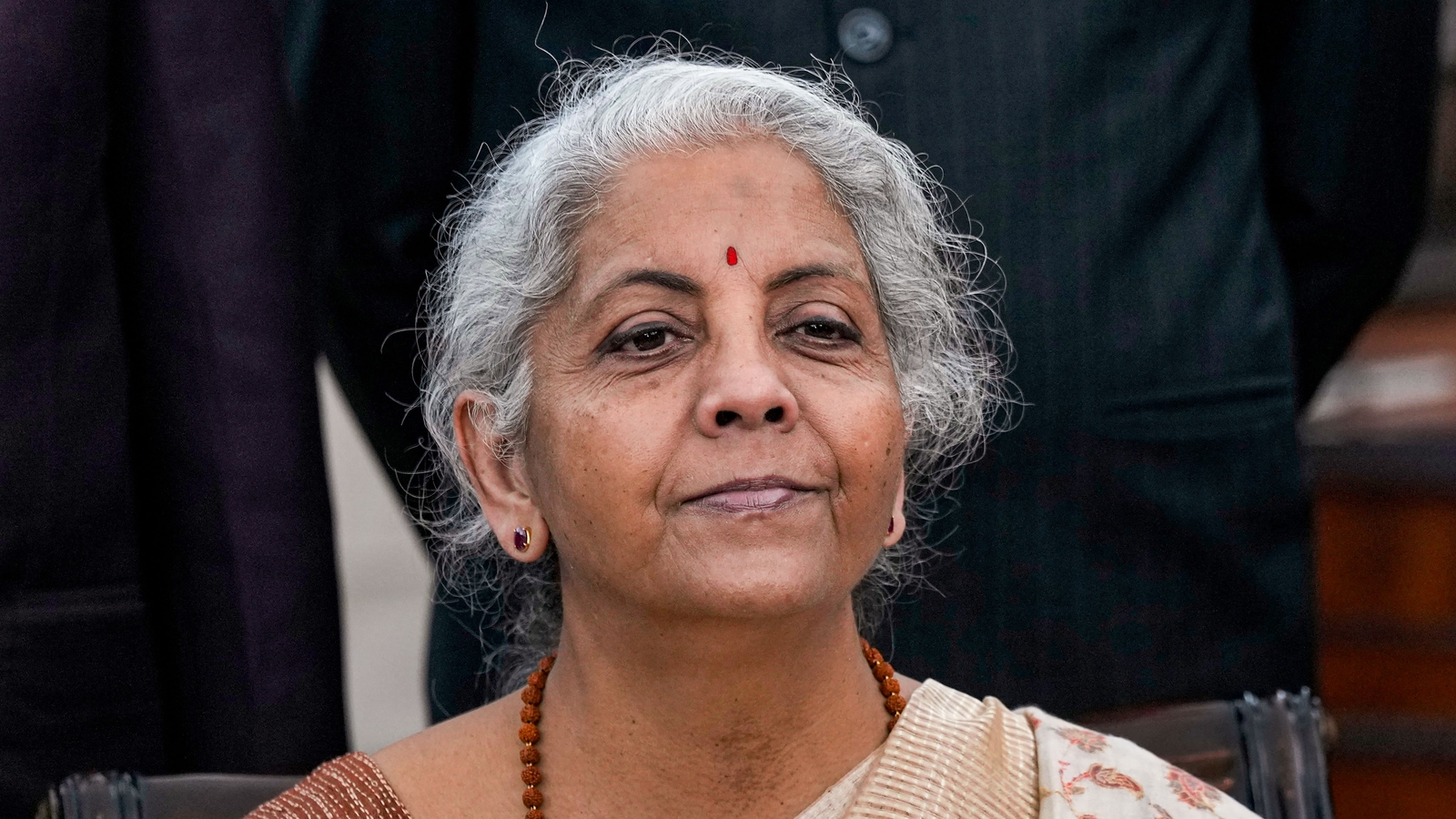 Finance minister Nirmala Sitharaman will Wednesday present the Union budget 2023, her fifth so far. This will be the Narendra Modi-led government's last full budget before the general election of 2024. In the first normal budget after the Covid-19 shock and amid global geopolitical developments, Sitharaman will be expected to tread a tightrope between staying fiscally prudent and general public expectations of lower taxes and a wider social security net. This year's budget will be presented in a paperless form like the previous two budgets.
Expectations are rife that income-tax slabs may be tweaked to provide relief to the middle class; an increase in spending on the poor through various schemes and financial incentives for local manufacturing will also be watched out for.
Also read: Union Budget 2023 to be tabled in Parliament today. Here are 5 big expectations
Meanwhile, the pre-Budget economic survey tabled Tuesday forecast India's economy to grow at 6.5 per cent in 2023-24, compared to 7 per cent this fiscal and 8.7 per cent in 2021-22. This still means India's economic growth next fiscal year will still be the fastest among major economies.
When and where to watch the Union budget 2023?
People can watch the presentation of the Union budget on February 1 at 11am live on Lok Sabha TV. People can also tune in to the event on various news outlets and social media platforms like YouTube and Twitter. Besides, people can catch all the latest updates on the Union budget on Hindustan Times. Viewers can also watch the budget session on www.indiabudget.gov.in.
Also read: Budget 2023: What are the expectations of railway sector?
Expected budget duration
Last year, Sitharaman delivered her speech for nearly 92 minutes, her shortest so far. Known for her long Budget speeches, Sitharaman delivered the address for about 2 hours and 15 minutes in 2019, which was then the longest speech in Indian history. In 2020, she outdid herself by delivering a speech that lasted for 162 minutes.