Indian employees hit by Amazon layoffs speak up: 'First I lost my father…'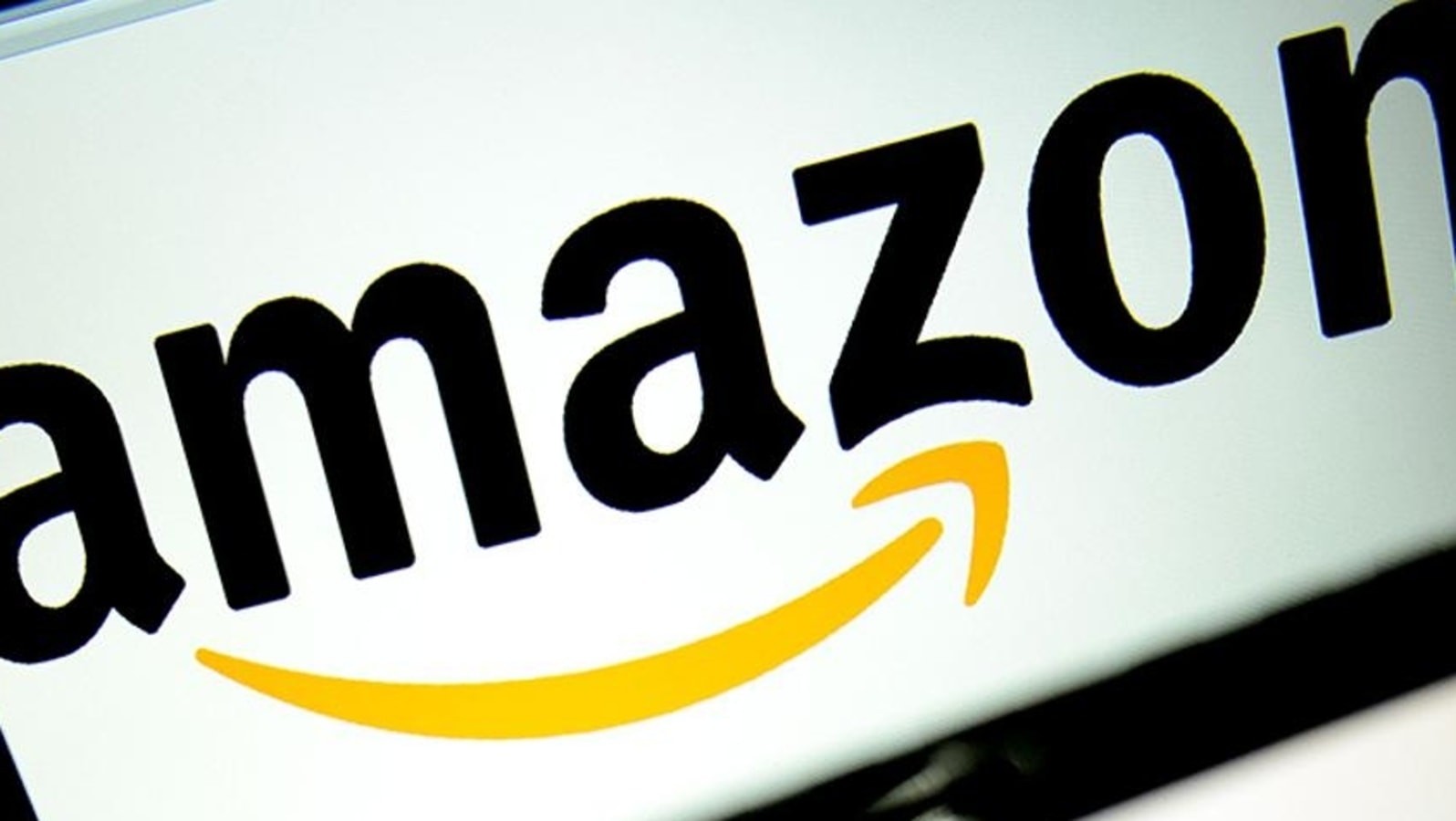 As part of its ongoing round of layoffs, Amazon will terminate more than 18,000 employees. as announced by CEO Andy Jassy on January 5. And now, Indian employees of the tech giant have started speaking up on the current layoffs, whether they themselves have been terminated or not.
'First, I lost my father…'
Omprakash Sharma, a software engineer who was working for Amazon from its Gurugram office, described 2022 as the 'most challenging year of my life.' In a LinkedIn post, Sharma, who was impacted on January 11, said this came after he lost his father, due to which he was off work for almost four months.
He, however, described his five years with the company as the 'most wonderful time of my job life.' Those in the same boat should stay positive and motivated, Sharma added.
'They are firing people in cabins…'
A second person, who was not impacted, narrated what was going on within his team, of which, he said, 75% has been let go. The person took to Grapevine, a community app for Indian professionals on which users stay anonymous, to share the experience.
The person said there was no motivation left in work, adding that they (Amazon) are 'firing people in cabins.'
"People are crying in the office. Yesterday I went to the office it was very bad…I was awake the whole night and will take sick leave today. It was pip-azon before now it is something worse," the post, shared by Grapevine on January 13, read.
Amazon January 2023 layoffs
In his message to global staff, Jassy mentioned most role eliminations will take place in the Amazon Stores and PXT organisations. He also remarked how 'grateful' he was to those impacted by these job reductions.
Budget 2023: Here's how you can download the Budget document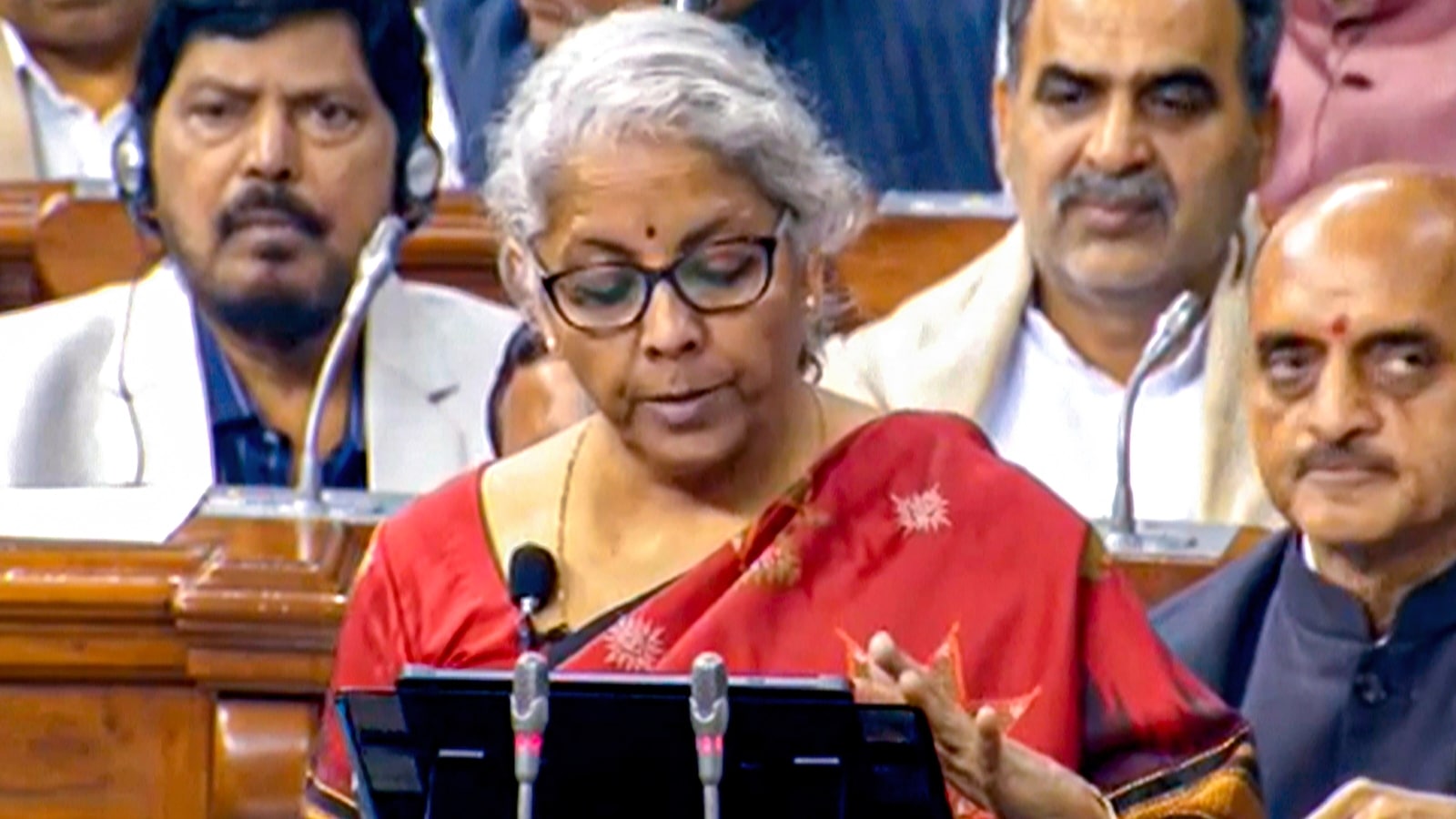 The Union Budget 2023-24 has been presented by Finance Minister Nirmala Sitharaman in the Lok Sabha today. The Budget speech included the upcoming economic initiatives of the Centre for the new financial year. The 2023-24 budget document will be in paperless form.
Read here: Budget 2023: 47.8 crore Jan Dhan accounts opened so far: Finance minister
The Budget 2023-24 is PM Modi government's last full budget before the Lok Sabha elections in 2024. The budget session commenced on January 31 with President Droupadi Murmu's address. The Chief Economic Advisor Dr V Anantha Nageswaran presented the Economic Survey on Tuesday.
Here's how you can access the document:
1. After the budget speech is over, the full text of the speech will be available on indiabudget.gov.in.
2. After opening the website, click on the Budget Speeches tab. Here you can also find previous year's budget speeches.
3. There will be a new tab titled Budget 2023 added to this page.
Read here: PAN common ID for businesses: FM's announcements on ease of doing biz
4. Once the tab is available, click on it and you will be directed to a new page where the download link would be available from where the budget can be downloaded in the PDF form.
5. The budget will also be available for the netizens on the 'Union Budget Mobile App' in English and Hindi.
6. You can also download the Union Budget mobile app from the website indiabudget.gov.in and from Google's play store and iOS' app store.
ChatGPT Buzz Drives Buying Frenzy in China's AI-Related Stocks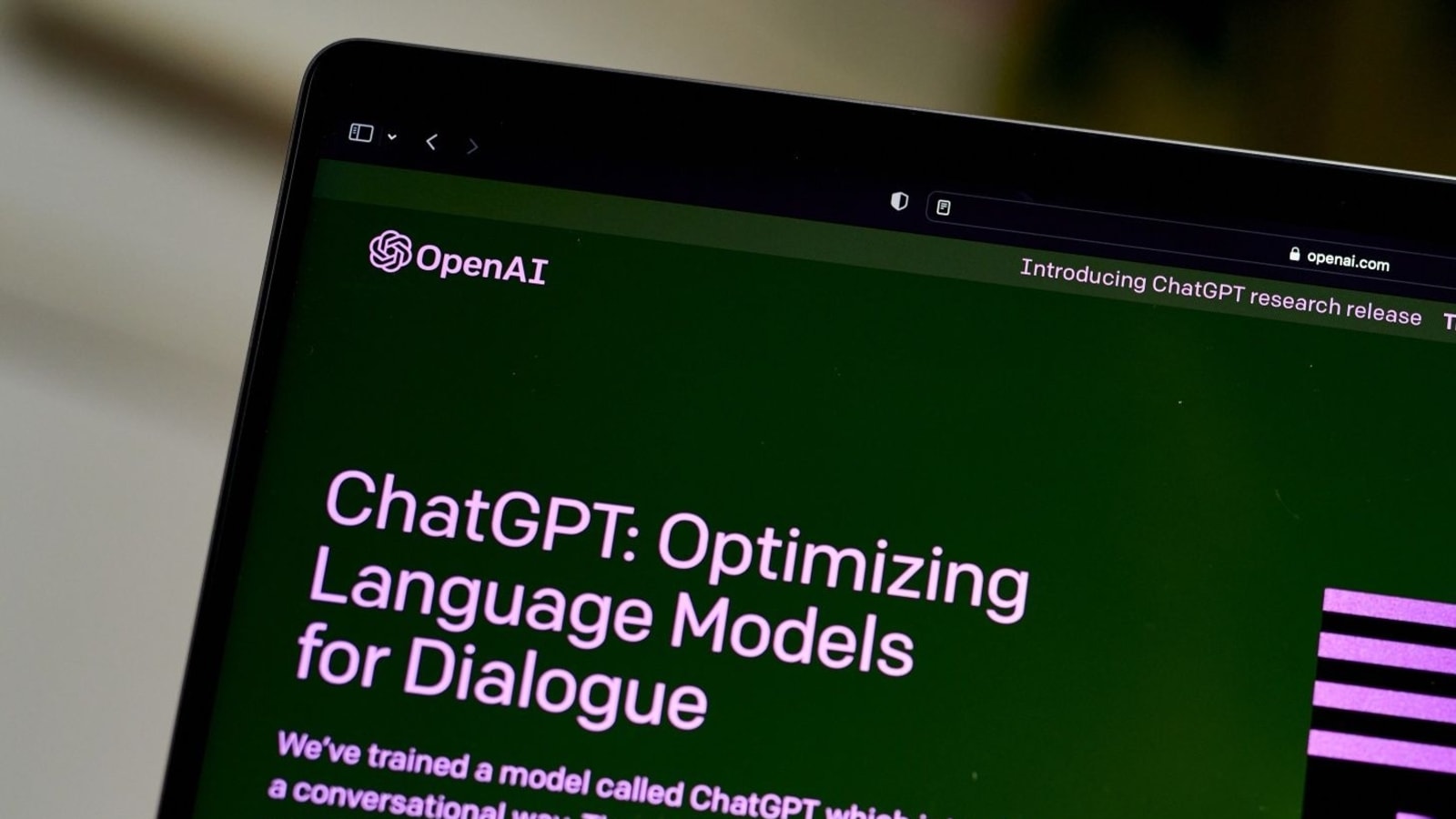 The global hype around the ChatGPT tool has reached China's stock market, igniting eye-popping rallies in artificial intelligence-related shares following months of lackluster performance. Beijing Deep Glint Technology Co. soared as much as 16% Wednesday, taking its 2023 gains to over 60%. Hanwang Technology Co. has jumped more than 40% during the period, by far beating the 7% advance in the benchmark CSI 300 Index.
The surge reflects heightened interested in all things AI after ChatGPT — an AI tool made by research lab OpenAI — took the internet by storm since its launch in November. China's search giant Baidu Inc. is planning to roll out a similar chatbot, which has helped draw inflows into the theme, according to Huatai Securities USA Inc.
China's AI firms have missed out on the reopening rally that took off late October amid concerns over their weak balances and slow progress in delivering lofty goals. CloudWalk Technology Co., whose shares have advanced 50% this year, estimates its 2022 net loss to widen as much as 48% from a year earlier to 934 million yuan ($138 million). "There has been fervent pursuit of the ChatGPT concept in China, one of the countries that are most active in championing AI, with many large companies preparing to launch similar products," said Shen Meng, director at Chanson & Co in Beijing. "The rally may fade after a short-term run," unless supported by material progress by the firms, he added.
Asian Equities Climb as Investors Position for Fed
Asian stocks ticked higher Wednesday in the slipstream of gains on Wall Street, while US equity futures slid as investors awaited the Federal Reserve's policy meeting. A benchmark of the region's shares advanced about 0.4%, with key indexes rising in Hong Kong and Australia, while shares fluctuated in mainland China and Japan.
US futures bucked the trend in Asian equities, with small declines following a series of corporate earnings reports late Tuesday that included a disappointing outlook from Electronic Arts Inc. and the first-ever forecast revenue decline for Snap Inc. The Nasdaq 100 had rallied 1.6% earlier, to cap its best month since July and strongest start to a year since 2001.
This story has been published from a wire agency feed without modifications to the text.
FM renews Centre's outreach to states, continues 50-yr interest free loan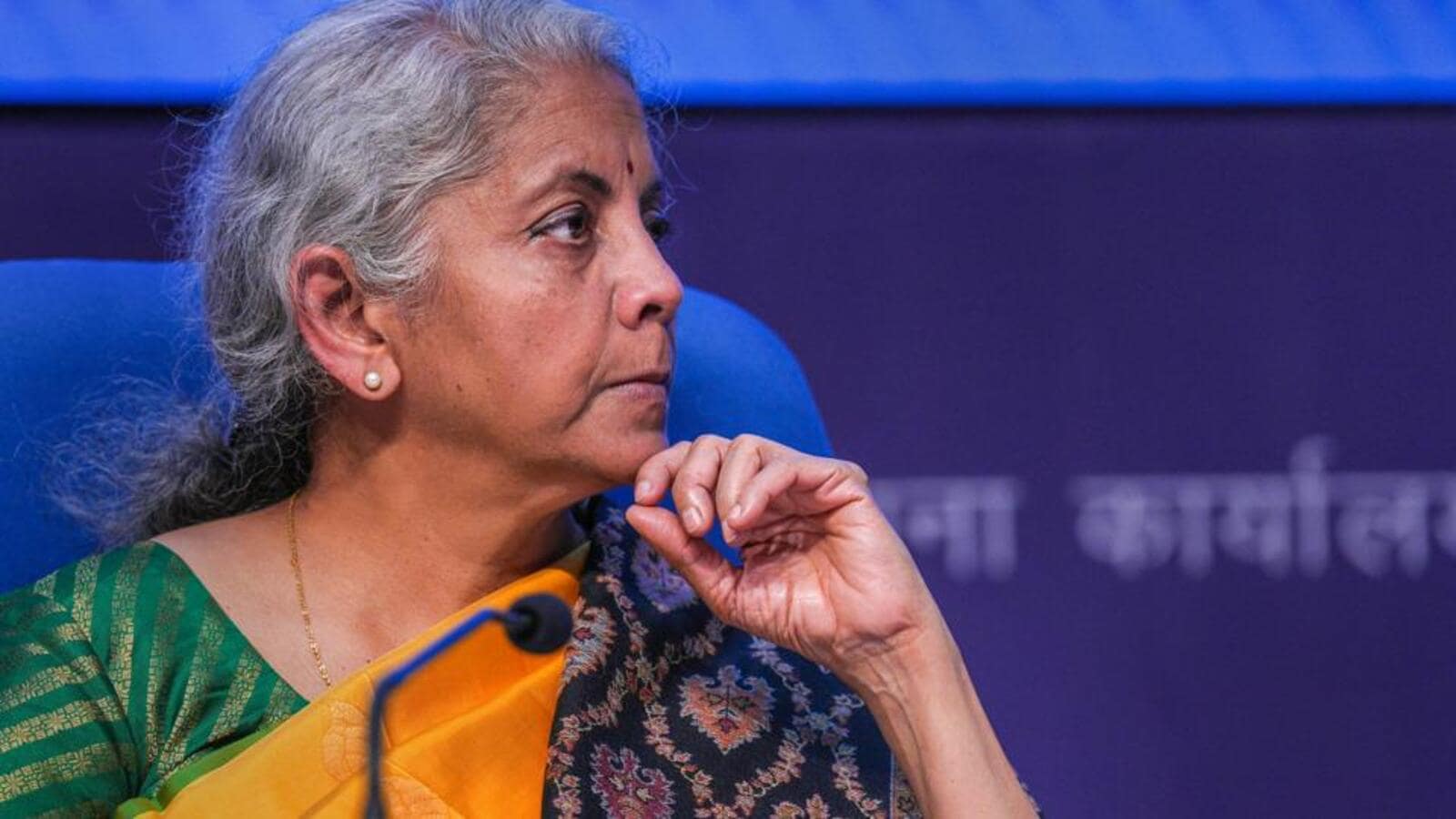 Renewing the Centre's outreach to the states ahead of a series of assembly elections and the 2024 Lok Sabha polls, finance minister Nirmala Sitharaman proposed to continue the Union government's 50-year interest free loan for states by another year.
The government also announced in the Budget that "states will be allowed a fiscal deficit of 3.5% of GSDP (Gross State Domestic Product) of which 0.5% will be tied to power sector reforms". Sitharaman said cities will be enabled to improve their credit-worthiness for municipal bonds.
"I have decided to continue the 50-year interest free loan to state governments for one more year to spur investment in infrastructure and to incentivise them for complementary policy actions, with a significantly enhanced outlay of ₹1.3 lakh crore," she said presenting the Budget in the Lok Sabha.
Also read: Sitharaman outlines 7 priorities of Budget 2023, calls them 'Saptrishi'
Last year, the Centre had earmarked ₹80,000 crore under the scheme for states to undertake capital investments. The scheme was aimed to give priority to the PM Gati Shakti Master Plan that improves multi-modal and last-mile connectivity.
Sitharaman said the entire 50-year loan to states has to be spent on capital expenditure within 2023-24. Most of this will be at the discretion of the states, but a part will be conditional on them, increasing their actual capital expenditure. Parts of the outlay will also be linked to, or allocated for, the specific purposes.
Read: Union Budget 2023: Read Nirmala Sitharaman's full speech here
These include: Scrapping old government vehicles, urban planning reforms and actions, financing reforms in urban local bodies to make them credit-worthy for municipal bonds, housing for police personnel above or as part of police stations, constructing unity malls, children and adolescents' libraries and digital infrastructure, and the state share of capital expenditure of central schemes.
Like the Rural Infrastructure Development Fund, an Urban Infrastructure Development Fund (UIDF) will be established through the use of priority sector lending shortfall.
This will be managed by the National Housing Bank, and will be used by public agencies to create urban infrastructure in Tier-2 and Tier-3 cities. States will be encouraged to leverage resources from the grants of the 15th Finance Commission, as well as existing schemes to adopt appropriate user charges while accessing the UIDF. "We expect to make available ₹10,000 crore per annum for this purpose," Sitharaman said in her speech.
The announcements come in the backdrop of the RBI's report on state finances that said the debt burden of the states has reduced from 31.1% to 29.5% of the GDP in the wake of the 20% threshold set by the FRBM (fiscal responsibility and budget management) committee in 2018 and states put more money into capital expenses in FY22-23 compared to the previous three years.