India's Russian oil imports highest ever, makes up for 25% of all oil import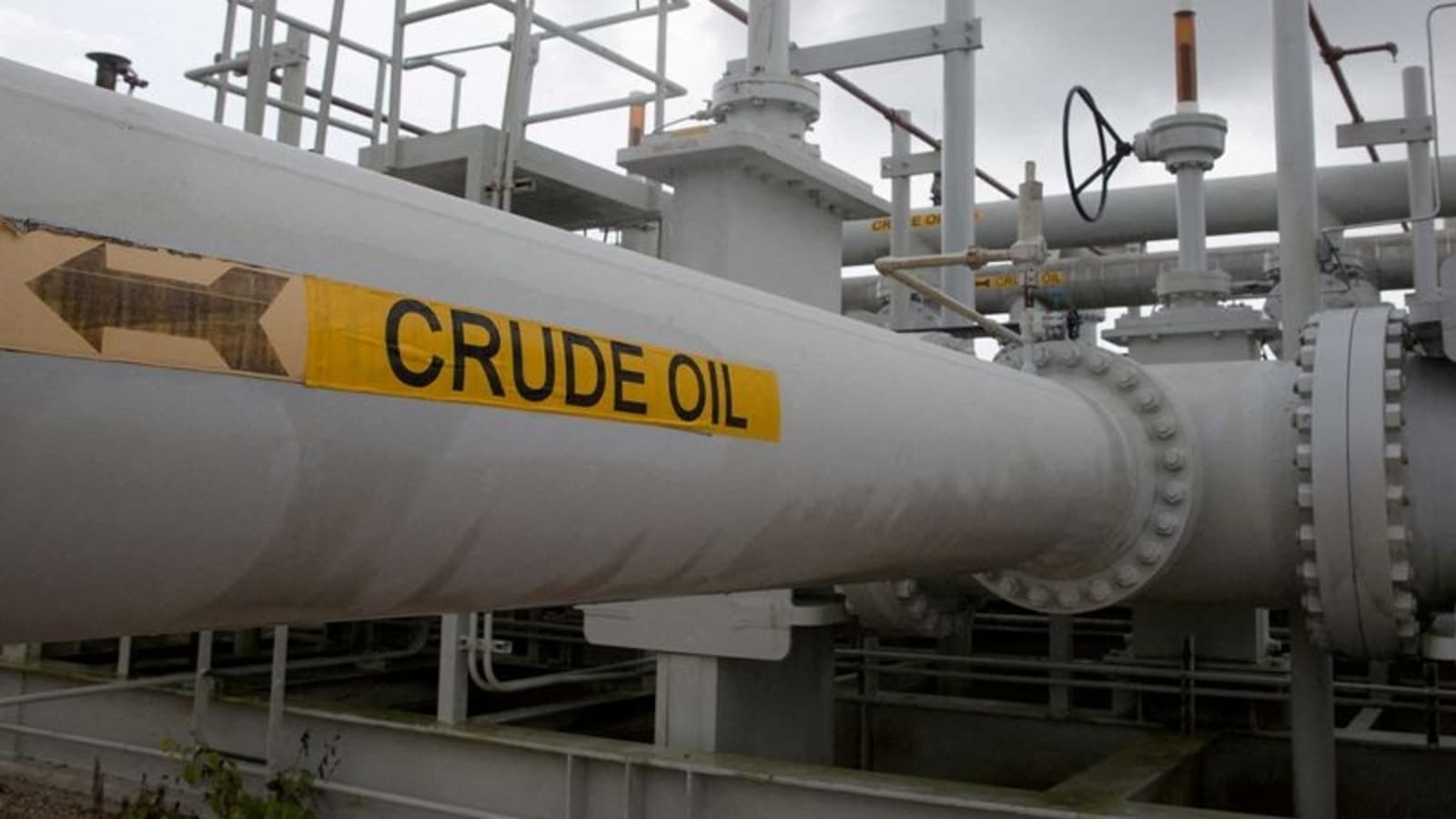 India's import of crude oil from Russia increased further in December 2022, topping 1 million barrels per day for the first time ever as Moscow remained its top oil supper for the third month in a row, according to data from energy cargo tracker Vortexa.
Russia, which made up for just 0.2 per cent of all crude oil India imported in the year to March 31, 2022, supplied 1.19 million bpd in December.
This was higher than 909,403 bpd crude oil India imported from Russia in November and 935,556 bpd in October 2022. The previous record for most crude oil imports from Russia was in June 2022 when India bought 942,694 bpd, according to Vortexa.
Russia, which in October 2022 for the first time surpassed traditional sellers Iraq and Saudi Arabia to take the No.1 spot, now makes up for 25 per cent of all oil imported by India.
The imports peaked as a price cap was agreed upon by the EU on Russian seaborne oil. Russian oil is available at much lower than USD 60 per barrel cap agreed, industry sources said.
India is the world's third-largest oil-consuming and importing nation. It imports 85 per cent of its crude oil needs. Crude oil is converted into fuels like petrol and diesel at refineries.
According to Vortexa, an energy intelligence firm, India imported 803,228 bpd of oil from Iraq in December and 718,357 bpd from Saudi Arabia. The United Arab Emirates overtook the US to become India's fourth largest supplier, selling 323,811 bpd oil in December 2022. The United States supplied 322,015 bpd, down from 405,525 bpd in November 2022.
India's appetite for Russian oil swelled ever since it started trading on discount as the West shunned it to punish Moscow for its invasion of Ukraine.
According to S&P Global Commodity Insights, India is aiming to pursue an oil import policy that will witness robust inflows from both the US and Russia in the foreseeable future, while stepping up efforts to diversify the crude basket even further to cushion the impact of any supply shock going ahead.
"Although the Russia-Ukraine war has given an opportunity to the country's refiners to bring in plentiful volumes of crude at discounted rates from the largest non-OPEC supplier, but that has not led to a fall in market share of the US, as India looks to bolster its energy ties with Washington," it said.
Prior to the Russia-Ukraine conflict, more than 60 per cent of the Indian crude basket was made up of Middle Eastern crudes, with the remainder made up of North American crudes at around 14 per cent, West African crudes at around 12 per cent, and Latin American crudes at around 5 per cent, with Russian grades accounting for only about 2 per cent.
Since the war began, West African crudes have become more expensive for Indian refiners because they are mostly Brent-linked and are being pulled in by European refineries that are running low on Russian crudes.
According to S&P Global data, the share of US crude in the Indian crude basket increased from 5-6 per cent in April to around 10 per cent in November last year. In the last quarter of 2022, the US displaced Kuwait to become the fifth-largest oil supplier to India.
As per Vortexa, India imported just 36,255 barrels per day of crude oil from Russia in December 2021, compared to 1.05 million bpd from Iraq and 9,52,625 bpd from Saudi Arabia.
There were no imports from Russia in the following two months, but they resumed in March 2022, soon after the Ukraine war broke out in late February.
ALSO READ: India can buy as much Russian oil as it wants, outside price cap, says US
India imported 68,600 bpd of Russian oil in March 2022, which increased to 266,617 bpd in the following month and reached the previous peak of 942,694 bpd in June 2022. But in June 2022, Iraq was India's top supplier with 1.04 million bpd of oil. Russia, in that month, became India's second-biggest supplier.
Imports dipped marginally in the following two months. They stood at 876,396 bpd in September 2022 before rising to 935,556 bpd in October, according to Vortexa.
The Indian government has been vehemently defending its trade with Russia, saying it has to source oil from where it is the cheapest.
The government has previously indicated that oil companies will continue to buy oil from Russia outside the price cap.
External Affairs Minister S Jaishankar on December 7 told the Rajya Sabha that Indian refiners will continue to look for the best deals in the interest of the country.
"We do not ask our companies to buy Russian oil. We ask our companies to buy oil (based on) what is the best option that they can get. Now, it depends on what the market throws up," he had said while replying to clarifications sought by MPs on his suo moto statement on foreign policy.
ALSO READ: 'We don't ask our companies…': Jaishankar on India's purchases of Russian oil
The companies will go after sources that are more competitive, Jaishankar had added.
"Please do understand it's not just we buy oil from one country. We buy oil from multiple sources, but it is a sensible policy to go where we get the best deal in the interests of the Indian people, and that is exactly what we are trying to do," he had said.
The executive body of the European Union has asked its 27 member countries to cap the price of Russian oil at USD 60 a barrel as part of the West's attempt to squeeze Moscow's oil revenues and limit its ability to wage war in Ukraine while keeping global prices and supplies steady.
From December 5, 2022, western shipping and insurance companies are prohibited from handling Russian oil sold above the price cap.
However, ships loaded with Russian oil before December 5 and unloaded at their destination before January 19, will not be subject to the price cap.
A top government official said India can continue to buy Russian oil if it can send ships, cover insurance and devise a mode of payment.
Farm sector buoyant, but faces climate risks: Economic Survey
India's agriculture sector, which accounts for nearly 15% of the country's GDP and is the largest provider of employment, has seen resilient growth despite Covid-19 shocks, expanding 4.6% on average in the past six years, the Economic Survey tabled in Parliament said on Tuesday.
The sector grew 3% in 2021-22 compared to 3.3% in 2020-21, the survey stated. India has emerged as a net exporter of farm products, with overseas shipments in 2021-22 touching a record $50.2 billion, it added.
Also Read | Union Budget 2023: Centre plans to table 19 bills during the session
The annual statement on the state of the economy, however, said the sector needed reorientation as it faced increasing risks from climate change, fragmented landholdings, low level of mechanization and rising costs of cultivation. "While Indian agriculture has performed well, the sector needs reorientation in the backdrop of certain challenges," it said.
The performance of the agriculture sector remains "critical to growth and employment" in the country, the survey said, adding that investment "must be encouraged" through an affordable, timely and inclusive approach to "credit delivery".
UNION BUDGET 2023: FULL COVERAGE
The agriculture sector saw "buoyant growth" because of the measures taken by the government to augment crop and livestock productivity, ensure certainty of returns to the farmers through minimum support price and focused interventions to enhance credit availability, the survey said.
The annual Economic Survey was presented in Parliament , a day before the finance minister will unveil the Union budget for 2023-24.
The country's foodgrains production touched a record 315.7 million tonne in 2021-22 despite challenges from climate change. As per the First Advance Estimates for 2022-23 (kharif only), total foodgrain production in the country is estimated at 149.9 million tonne, which is higher than the average kharif foodgrain production of the previous five years (2016-17 to 2020-21), the survey said.
The production of pulses has also been notably higher than the average of 23.8 million tonne in the past five years.
To further remove the financial burden of the poor, the government will spend more than Rs. 2 lakh crore in this period on food subsidies under National Food Security Act and other welfare schemes, the survey said.
"The survey has highlighted higher inputs cost as a key hurdle, especially for small farmers," said Rahul Chouhan of IGrain, a private commodities tracker. "We hope the budget offers something concrete to help offset rising input costs."
Policies such as Soil Health Cards, Micro Irrigation Fund, and organic and natural farming have helped the farmers to optimise resource use and reduce the cultivation costs. The promotion of Farmer Producer Organisations and the National Agriculture Market extension platform have "empowered farmers", enhancing resources, the survey said.
The federal Agri Infrastructure Fund has boosted creation of various agriculture infrastructure and the Kisan Rail service has exclusively catered to the movement of perishable agricultural commodities, it added.
Economic Survey's optimism on labour markets warrants caution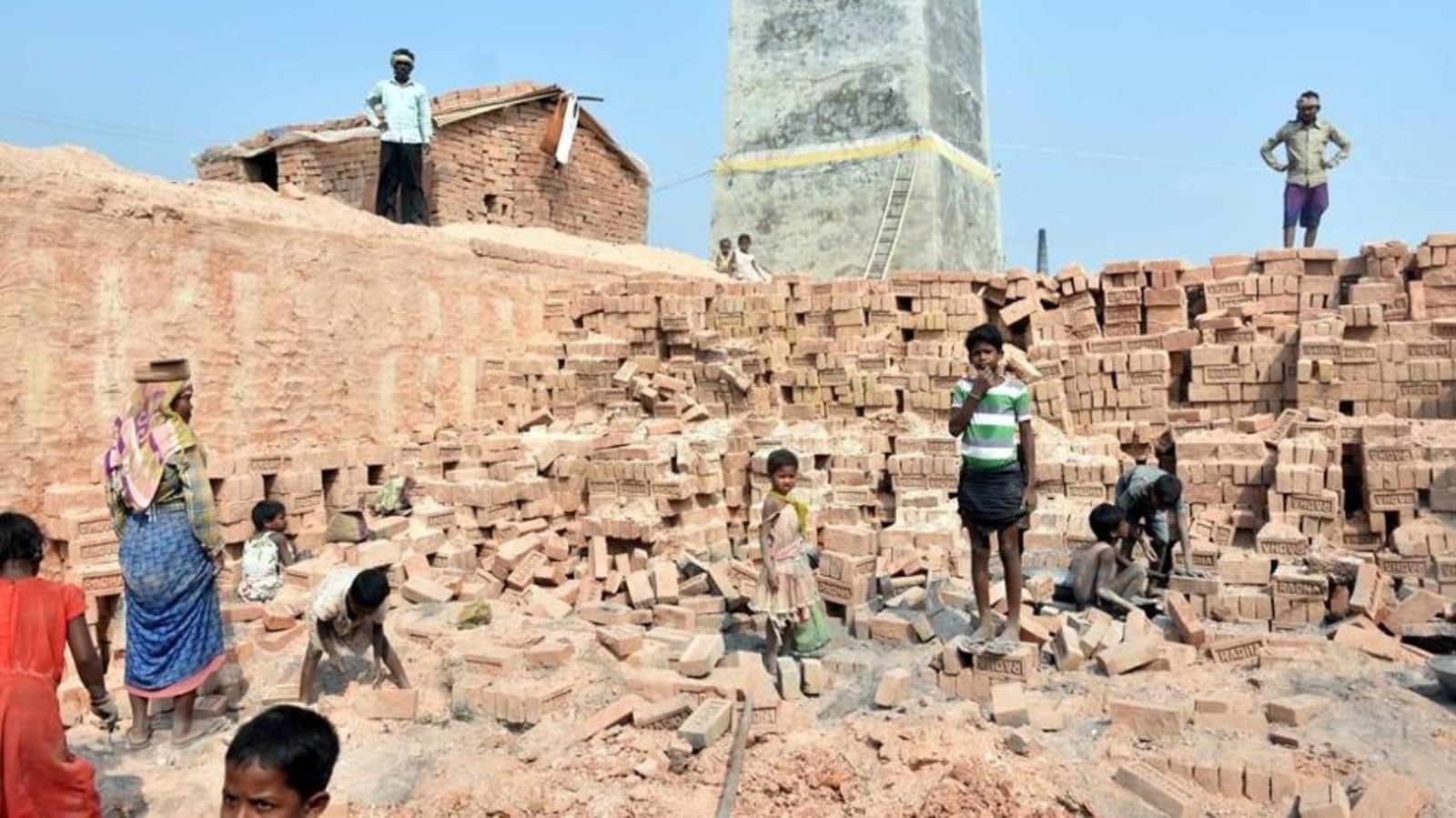 Have labour markets recovered from the pandemic shock? While the 2022-23 Economic Survey says they have, using statistics from the Periodic Labour Force Survey (PLFS), there is reason to be cautious about this claim. Here's why.
Data from quarterly PLFS rounds are available till the three months ended September 2022. Rural employment numbers, however, are released in the annual PLFS reports. These reports show tangible improvement on three key labour market statistics.
Also Read | India's Budget ray of hope in uncertain times: PM Modi
Labour force participation rate (LFPR) and worker participation rate (WPR) were at their highest in the two quarters till September last year. LFPR is the share of population working or looking for work, and WPR is the share of workers in the population. Unemployment rate was at its lowest level in both these quarters. These comparisons are made on annual basis rather than sequentially, as seasonal factors affect labour market conditions. "This trend highlights that the labour markets have recovered from the Covid-19 impact," the survey said.
While there is nothing factually wrong with this claim, it might be missing the qualitative worsening in labour markets after the pandemic, as HT has been pointing out in its analysis of the quarterly PLFS rounds.
UNION BUDGET 2023: FULL COVERAGE
The share of salaried or regular wage urban workers, who are the best paid, was 48.6% and 48.7% in the first two quarters of 2022-23, the second-lowest and lowest in the quarterly bulletin data, and lower than in 2019-20, the financial year preceding the pandemic. On the other hand, the share of self-employed urban workers was higher than pre-pandemic levels.
The higher proportion of self-employed workers suggests that LFPR, WPR and unemployment rate numbers must be read with caution. Self-employed workers also include the subcategory of unpaid workers in family enterprises. Their share among urban workers has been higher than pre-pandemic levels after the lockdown-affected June quarter of 2020.
To be sure, the data on unpaid workers can be found only from the annual report, or the unit-level data of PLFS, which is available only up to June 2021. Therefore, it is difficult to comment with certainty on the nature of the recovery in urban labour markets, as HT has reported earlier (https://bit.ly/3HniDZy).
The Economic Survey has noted the decline in quality of employment in the annual data for June 2020-July 2021 and declining rural wages in real terms in 2022-23. The deterioration in quality of urban jobs is another alarming aspect of the labour markets, even as quantitative indicators continue to recover.
This is all the more important given the fact that domestic demand is expected to be the major driver of growth, as the global economy faces volatility in the year ahead.
Global finance critical to India's climate actions, says chief economic adviser
India will stick to its global commitments on containing the climate crisis, seen most notably in its ambitious targets on clean energy transition to reduce its dependence on burning fossil fuels, according to Economic Survey 2022-23 tabled in Parliament on Tuesday.
"Climate change and the environment are not only hot-button issues globally but are critical to India realising its aspirations," chief economic adviser V Anantha Nageswaran said in the preface to the economic report card of the government. "Hence, India currently spearheads one of the most robust climate actions through its Nationally Determined Contributions (NDC), which includes an ambitious programme for transitions to clean energy in the world."
Also Read | IFSC a path-breaking financial reform: Economic Survey
The transition, however, depends on adequate availability of climate finance, the survey said. "Obligations on climate should be matched with the on-time availability of climate finance, technology, and inputs like critical minerals, while not jeopardising the socio-economic development objectives and aspirations."
India's installed power generation capacity by 2029-30 is expected to be more than 800 GW, of which 500 GW will be based on sources other than fossil fuels, the survey pointed out, citing projections of the Central Electricity Authority. The country's average carbon dioxide emission rate is expected to decline by around 29% by 2029-30 compared to 2014-15, owing to clean energy transition, it said.
"India is spearheading one of the world's most ambitious clean energy transitions and remains steadfast in its commitment to combating climate change," the survey said. "Despite the adverse impacts of Covid-19 on the economy, India has enhanced its climate ambition manifold."
As much as 50% of its installed capacity to produce electricity will come from cleaner sources by 2030, India said in its updated NDC, or voluntary commitment to reduce carbon emissions, to the United Nations Framework Convention on Climate Change in August last year.
The clean energy transition will see huge demand for critical minerals such as cobalt, copper, lithium, nickel and rare earth elements that are required to produce electric vehicles and batteries, and harness solar and wind energy, the survey pointed out. It has pitched for a multidimensional mineral policy, which would reduce import dependence.
The survey also said use of green hydrogen will be an important aspect of its energy transition. The Centre approved the National Green Hydrogen Mission on January 4 with an initial outlay of ₹19,744 crore. NITI Ayog, the government's think tank, has estimated the cumulative value of the green hydrogen market to be $8 billion by 2030 and $ 340 billion by 2050.
Wealthy nations also must do their bit if the world is to succeed in containing the climate emergency by setting examples of policy and behavioural changes that work in their backyard and whose trade-offs are well recognised and accepted by their people, the survey said. It is not irresponsible that developing countries put their own growth and development aspirations ahead of their global climate obligations, the survey added.
"Our modelling assessment shows that India's 500 GW renewable energy capacity target is more than what the economy would achieve just on the basis of market trends. In other words, the target would be realised only on the back of additional policy push," said Vaibhav Chaturvedi, fellow at the Council on Energy, Environment and Water, a think tank. "This push is already evident in the revised renewable energy purchase obligation trajectory that the government has mandated for states."
"The Economic Survey rightly links the issue of transition cost to that of availability of on-time and adequate finance," Chaturvedi added. "This explicit recognition that climate mitigation and adaptation require finance that is additional to that needed for meeting India's development goals is in line with the recent statement by India's G20 Sherpa that the developed world hasn't even met its annual commitment of $100 billion yet. Clearly, climate finance is going to be a big agenda for India in its G20 presidency."