Laid-off Indian techies on work visa struggle for new job in US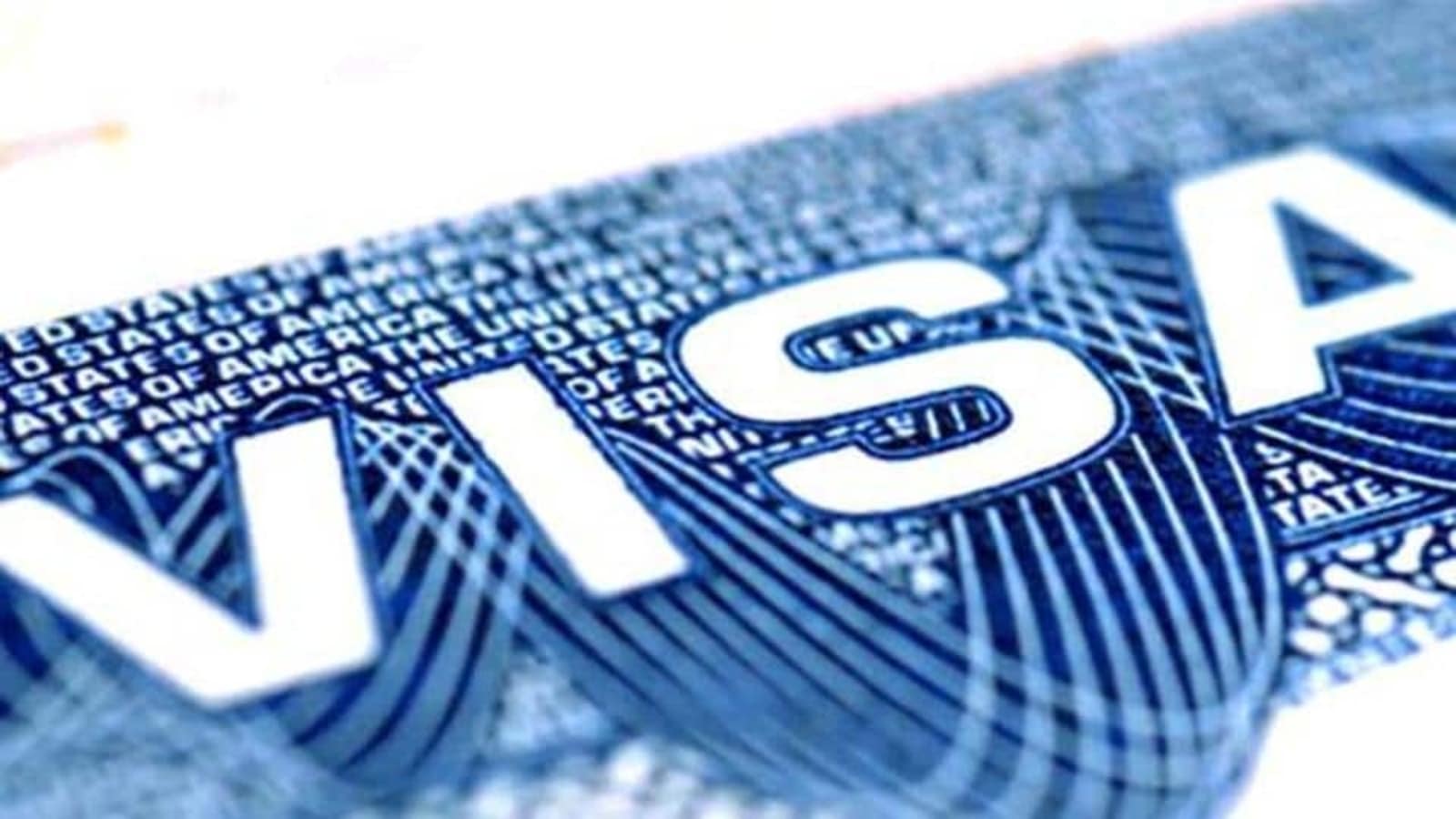 Thousands of Indian IT professionals in the US, who have lost their jobs due to the series of recent layoffs at companies like Google, Microsoft and Amazon, are now struggling to find new employment within the stipulated period under their work visas following the termination of their employment to stay in the country.
According to The Washington Post, nearly 200,000 IT workers have been laid off since November last year, including some record numbers in companies like Google, Microsoft, Facebook and Amazon.
As per some industry insiders, between 30 to 40 per cent of them are Indian IT professionals, a significant number of whom are on H-1B and L1 visas.
The H-1B visa is a non-immigrant visa that allows US companies to employ foreign workers in speciality occupations that require theoretical or technical expertise. Technology companies depend on it to hire tens of thousands of employees each year from countries like India and China.
ALSO READ: 'Any big tech hiring?' asks Techie laid-off by Google, Snap, Amazon in 4 months
L-1A and L-1B visas are available for temporary intracompany transferees who work in managerial positions or have specialised knowledge.
A significantly large number of Indian IT professionals, who are on non-immigrant work visas like H-1B are L1, are now scrambling for options to stay in the US to find a new job in the stipulated few months time that they get under these foreign work visas after losing their jobs and change their visa status as well.
Amazon staffer Gita (name changed) arrived in the US only three months ago. This week she was told that March 20 is her last working day.
The situation is getting worse for those on H-1B visas as they have to find a new job within 60 days or else, they would be left with no other option but to head back to India.
Under current circumstances, when all IT companies are on a firing spree, getting a job within that short period, they feel is next to impossible.
Sita (name changed), another IT professional on an H-1B visa, got laid off from Microsoft on January 18.
She is a single mother. Her son is in High School Junior year, preparing for getting into college.
"This situation is really hard on us," she said.
"It is unfortunate that thousands of tech employees are facing layoffs, particularly those on H-1B visas who are facing additional challenges as they must find a new job and transfer their visa within 60 days of termination or risk leaving the country," Silicon Valley-based entrepreneur and community leader Ajay Jain Bhutoria said.
"This can have devastating consequences for families, including the sale of properties and disruptions to children's education. It would be beneficial for tech companies to show special consideration for H-1B workers and extend their termination date by a few months, as the job market and recruitment process can be challenging," he said.
ALSO READ: Wipro sacks 452 freshers for under performance: Report
Global Indian Technology Professionals Association (GITPRO) and Foundation for India and Indian Diaspora Studies (FIIDS) on Sunday launched a community-wide effort to try and help these IT professionals by connecting job seekers to job referrers and informers. FIIDS will work on efforts to influence policymakers and decision-makers of US Citizenship and Immigration Services (USCIS).
"With massive layoffs in the tech industry, January 2023 has been brutal for tech professionals. Many talented folks lost their jobs. As the tech industry is dominated by Indian immigrants, they are the highest to get impacted," Khande Rao Kand said.
The laid-off H-1B holders need to find an H-1B sponsoring job in 60 days or leave within 10 days after becoming out of status.
"This has a huge disruption on the family lives and children's education etc on this tax-paying and contributing legal immigrant," Khande Rao Kand from FIIDS said. Bhutoria said it would be beneficial for the immigration process to be redesigned to better support H-1B workers and retain highly skilled talent in the US.
In deep distress, the fired Indian IT workers have formed various WhatsApp groups to find ways to have a solution to the terrible situation they are in.
In one of the WhatsApp groups, there are more than 800 jobless Indian IT workers who are circulating among themselves vacancies appearing in the country.
In another group, they have been discussing various visa options, with some immigration attorneys who have volunteered to offer their consultancy services during this time.
"These circumstances have such a devastating effect on us immigrants and are nerve-wracking. We are kinda lost," said Rakesh (name changed) was laid off from Microsoft on Thursday. He is in the US on an H-1B visa.
Adding to the miseries of Indian IT professionals is the latest decision of Google that they are pausing their Green Card processing. This is primarily because, at a time when they have fired thousands of employees, they cannot be seen arguing before the USCIS that they need a foreign IT professional as a permanent resident. Other companies are expected to follow the same.
ChatGPT Buzz Drives Buying Frenzy in China's AI-Related Stocks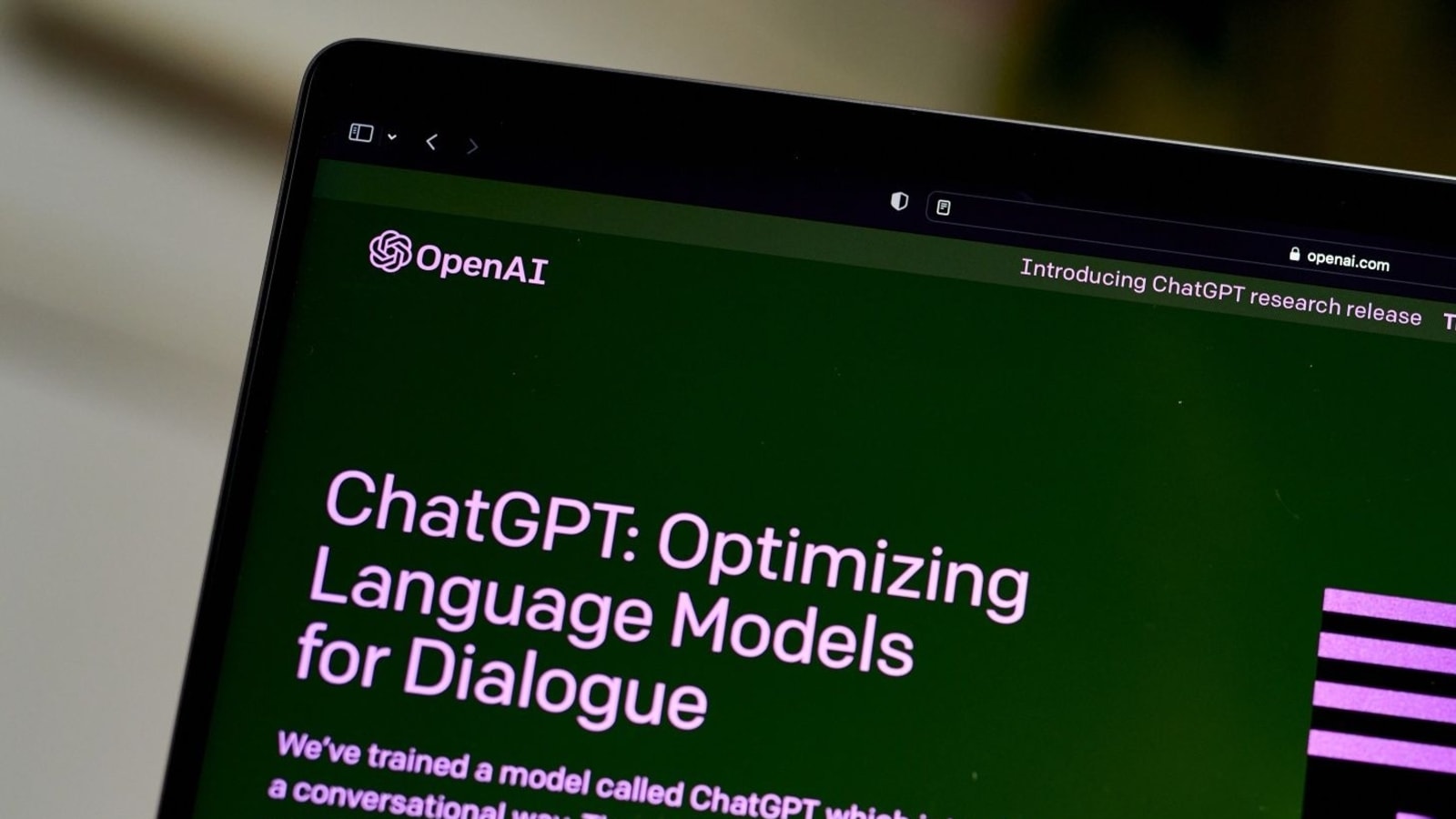 The global hype around the ChatGPT tool has reached China's stock market, igniting eye-popping rallies in artificial intelligence-related shares following months of lackluster performance. Beijing Deep Glint Technology Co. soared as much as 16% Wednesday, taking its 2023 gains to over 60%. Hanwang Technology Co. has jumped more than 40% during the period, by far beating the 7% advance in the benchmark CSI 300 Index.
The surge reflects heightened interested in all things AI after ChatGPT — an AI tool made by research lab OpenAI — took the internet by storm since its launch in November. China's search giant Baidu Inc. is planning to roll out a similar chatbot, which has helped draw inflows into the theme, according to Huatai Securities USA Inc.
China's AI firms have missed out on the reopening rally that took off late October amid concerns over their weak balances and slow progress in delivering lofty goals. CloudWalk Technology Co., whose shares have advanced 50% this year, estimates its 2022 net loss to widen as much as 48% from a year earlier to 934 million yuan ($138 million). "There has been fervent pursuit of the ChatGPT concept in China, one of the countries that are most active in championing AI, with many large companies preparing to launch similar products," said Shen Meng, director at Chanson & Co in Beijing. "The rally may fade after a short-term run," unless supported by material progress by the firms, he added.
Asian Equities Climb as Investors Position for Fed
Asian stocks ticked higher Wednesday in the slipstream of gains on Wall Street, while US equity futures slid as investors awaited the Federal Reserve's policy meeting. A benchmark of the region's shares advanced about 0.4%, with key indexes rising in Hong Kong and Australia, while shares fluctuated in mainland China and Japan.
US futures bucked the trend in Asian equities, with small declines following a series of corporate earnings reports late Tuesday that included a disappointing outlook from Electronic Arts Inc. and the first-ever forecast revenue decline for Snap Inc. The Nasdaq 100 had rallied 1.6% earlier, to cap its best month since July and strongest start to a year since 2001.
This story has been published from a wire agency feed without modifications to the text.
FM renews Centre's outreach to states, continues 50-yr interest free loan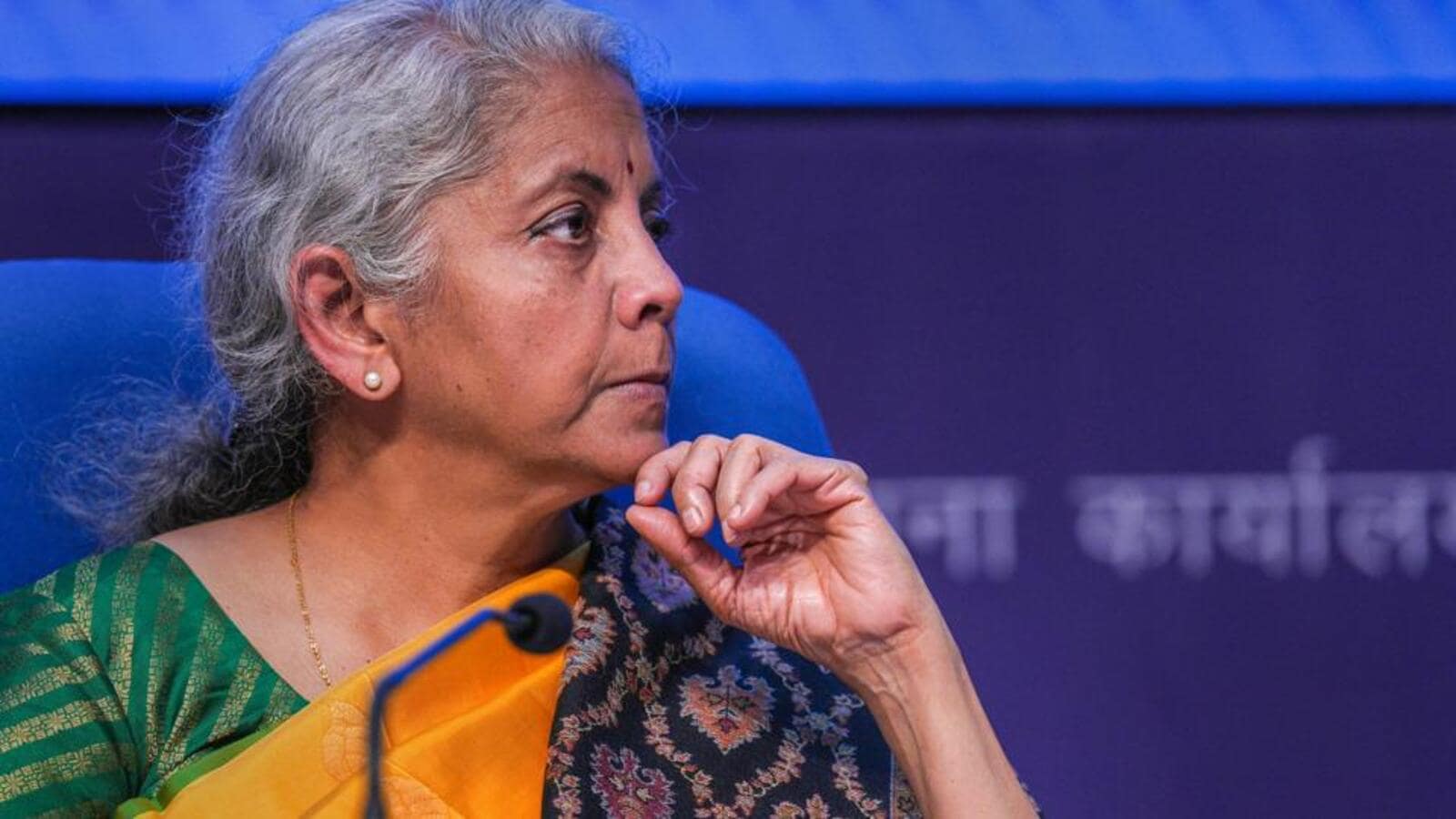 Renewing the Centre's outreach to the states ahead of a series of assembly elections and the 2024 Lok Sabha polls, finance minister Nirmala Sitharaman proposed to continue the Union government's 50-year interest free loan for states by another year.
The government also announced in the Budget that "states will be allowed a fiscal deficit of 3.5% of GSDP (Gross State Domestic Product) of which 0.5% will be tied to power sector reforms". Sitharaman said cities will be enabled to improve their credit-worthiness for municipal bonds.
"I have decided to continue the 50-year interest free loan to state governments for one more year to spur investment in infrastructure and to incentivise them for complementary policy actions, with a significantly enhanced outlay of ₹1.3 lakh crore," she said presenting the Budget in the Lok Sabha.
Also read: Sitharaman outlines 7 priorities of Budget 2023, calls them 'Saptrishi'
Last year, the Centre had earmarked ₹80,000 crore under the scheme for states to undertake capital investments. The scheme was aimed to give priority to the PM Gati Shakti Master Plan that improves multi-modal and last-mile connectivity.
Sitharaman said the entire 50-year loan to states has to be spent on capital expenditure within 2023-24. Most of this will be at the discretion of the states, but a part will be conditional on them, increasing their actual capital expenditure. Parts of the outlay will also be linked to, or allocated for, the specific purposes.
Read: Union Budget 2023: Read Nirmala Sitharaman's full speech here
These include: Scrapping old government vehicles, urban planning reforms and actions, financing reforms in urban local bodies to make them credit-worthy for municipal bonds, housing for police personnel above or as part of police stations, constructing unity malls, children and adolescents' libraries and digital infrastructure, and the state share of capital expenditure of central schemes.
Like the Rural Infrastructure Development Fund, an Urban Infrastructure Development Fund (UIDF) will be established through the use of priority sector lending shortfall.
This will be managed by the National Housing Bank, and will be used by public agencies to create urban infrastructure in Tier-2 and Tier-3 cities. States will be encouraged to leverage resources from the grants of the 15th Finance Commission, as well as existing schemes to adopt appropriate user charges while accessing the UIDF. "We expect to make available ₹10,000 crore per annum for this purpose," Sitharaman said in her speech.
The announcements come in the backdrop of the RBI's report on state finances that said the debt burden of the states has reduced from 31.1% to 29.5% of the GDP in the wake of the 20% threshold set by the FRBM (fiscal responsibility and budget management) committee in 2018 and states put more money into capital expenses in FY22-23 compared to the previous three years.
Economy is showing signs of robust viability: Sitharaman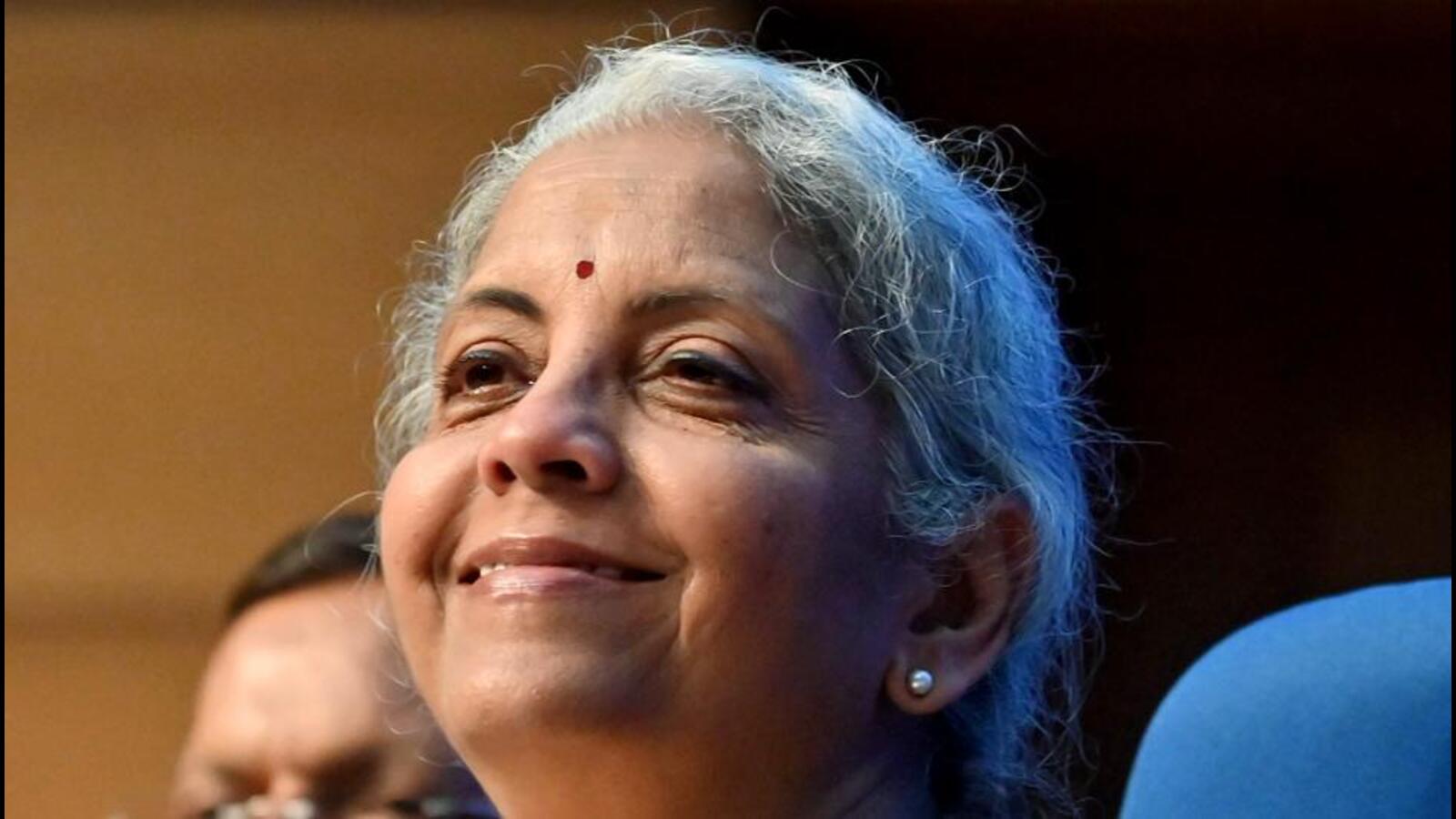 This is your fifth full Budget and also the last one of the Narendra Modi government 2.0. How do you summarise the focus of this year's budget? These five years were not ordinary five years. They witnessed the impact of the Covid pandemic globally. When the whole world is affected, it impacts the economy of every country. In that context, we not only took the steps required to pull the Indian economy out, but also worked to continue reform by taking every challenge as an opportunity. Today when the situation is challenging for everyone, India has emerged a shining star by staying the fastest-growing economy and will continue to stay so next year as well, something that IMF also maintained on Tuesday. We continued taking action without a break and without compromising on reform. We kept taking necessary steps from time to time to ensure that backward classes, Dalits and deprived sections are not burdened. That is how we are at this position. When we talk about today's budget, the first in the Amrit Kaal, it not only carries foresight but also underlines provisions to uplift every SC, ST, economically weaker sections and OBCs, in line with Prime Minister Modi's push for reforms for deprived sections.
You have put more money in the hands of employees and the middle class. But, will employers be willing to pay them more? Have you incentivised employers to try and give more money to people? First of all, when you look at the economy, you can see it is showing signs of robust viability. When this happens, especially when you take the example of the services sector with the kind of attrition that the sector is facing, they are moving to greater use of technology. They (industry) are seeking people with such skills. So to pay better is also to pay better for people with the required skills and that's why the government of India has in this Budget through various ways underlined the need for skilling for industrial revolution 4.0. Today the world is moving towards greater use of Web3. And for that if Industry 4.0 is emerging, employees also will pay more when you have people with adequate and right kind of appropriate skills. So government is pushing it from a different supply side readiness and obviously that will be observed by the industry.
For common people, the striking part in the budget is the tax regime you announced. Can you describe the rationale behind the decision? Whenever there is a discussion on India's direct taxation, it happens on two subjects: bring down the tax rate, and second, don't make tax so complicated. For example, at one point you lower the rate while increasing surcharge at another. You also ask to buy insurance to get exemptions. So, if you find the old regime of taxation beneficial, you also say it is complicated. That is why, for so many years, there was a demand to simplify the old regime and several committees also recommended this. The main reason for tax evasion and tax avoidance is that when the rate is high, people try to find other routes. If the rate is low, people often pay. Keeping all these in mind, we brought in the second regime two years ago with low rates.
This time, we cut the rates, increased slabs, and even lowered the tax rate of each slab. We also brought down surcharge, which forms the bulk of tax — it will remain below 39% now, unlike earlier when it used to go to 43%. We took every suggestion in this new system — whether it is to simplify the tax regime, lower the rate or promote compliance. We are making it the default system, which means when you open the computer for filing, this form will appear first. This doesn't mean it is compulsory. One can switch to the old system if they want. But take the decision carefully that despite so many benefits in this new system, you want to go the old one. Gradually, we are trying to attract people to the new regime from the exemption regime.
In the old regime, people say they had the option for long-term saving after retirement, whether it is PPF, NPS, or other TC exemptions to save some money. These will not be there in the new regime. You say this is more lucrative, but many believe it will not enthuse those planning for long-term investments. There is a need to change this mindset. When the rate is low and you save money, it is your choice where you want to invest it. In the old regime, the rate is high and you end up saving the same amount. This regime is simple. As the tax is low, you can use the saved money to invest or spend on your children. I believe we shouldn't undermine tax payers. They know how to use their money.
The simplification of taxes is obviously going to increase compliance and also help in formalising the economy because a lot more people are willing to participate. The question is the informal sector, is it merging into the formal sector as a natural course or do you need to draw it in? Yes, we are trying to make sure that people get on to the formal aspect because of the incentives we are giving for digital payments. For instance, one of the announcements that we made today for MSMEs and professionals is that if your 95% operations are formal, inclusive of cheques not necessarily digital, we are still showing higher level of claims. If they are small MSMEs, they take the ECLGS loans, it gives them better and secured credit. They can come in and once they come in, they are formalized. These are ways in which we are formalising.
If you look at the agriculture sector there is the agriculture accelerator fund for agri startups in rural areas as a new focus. There are millets, there is ₹20 lakh agri credit. Does this stand out for youngsters if they are interested in the agriculture sector? Tech savvy or not tech savvy, both have equal opportunity when you look at the possibilities that can emerge from agriculture, fisheries, animal husbandry, and so on. Especially when, through cooperation, we are bringing storage capacities at the panchayat level at a big scale. In all this, technology plays a big role. Those who don't have technology, or an inclination for it, can still be a part of this scheme of things. They can find logistics, for instance value addition from the stored grain or products. These are areas where immense possibilities lie. There is also a gap. If only the gap can be filled in various different ways; supply networks, value addition to the grains or aggregating the grains that can be produced. That is where the accelerator fund will come in.
Governments world over are spending for their people, you are showing fiscal consolidation. The promise of 6.4% fiscal deficit that you made, you have kept. The next time it will be 5.9% in line with the gliding path you had shown for 2025-26. How is this management happening? What is your signal for global investors? I repeatedly say management of finance. It is not that during the Budget you give this department that much and you give the other department that much too. Fill up the gaps in raising revenue, and bring efficiency. Through technology we can now trace who can pay but isn't paying. On the other side, when we give money to departments to spend, do they use all of it? If money does not reach the bottom, your goals will not be fulfilled. That is why, as much as the job of the finance ministry is to present the Budget, three times of that is to monitor implementation, plug loopholes, take action where there are repeated mistakes. In the banking sector, as an example, the government announced the emergency credit liquidity guarantee scheme during Covid. The government gave you a guarantee and stood behind you. If banks don't implement this scheme efficiently, the goal of the scheme is defeated. I believe that every sector in the finance ministry, there is a competition to do top-notch work.
As a corollary, you have continuously raised public investment. How has that happened? Have you made it part of culture that we will raise public investment? It is ₹10 lakh crore, and in that what we are giving the states, ₹1.3 lakh crore is included. The issue is that the money that is spent in public investment, there is greater return. Because of the impact of every rupee, there is a multiplier effect. But those who talk politically of putting money in hands, that does not get such a multiplier. That is why we believe firmly that this is the route that can lift the economy. We are seeing this every year since Covid and we are getting positive results. If we have to grow at the same pace, public expenditure is the only sure way.
You say capex is helping us deal with headwinds; it is going to promote growth potential, job creation. But how much of crowding in of private investment is taking place as a result of this? Between 2021- 2022 and now, there has never been a negative impact on private investment because of increasing public investment in infrastructure. Crowding-in, which we spoke about, has been questioned. But look at the kind of private investment. We brought the corporate tax down, extended the period under which many of them will have to bring in additional capacities or establish new units. All of them together are working now in favour of the private sector to invest. So when you go to the market to borrow, you find many of them are equally able to raise revenue. That is what crowding-in means. People are able to come in. Banks are able to raise revenue. Private sector is able to raise Indian equity. It is not as if money is coming from elsewhere. It is the right combination of policies that I think has enabled crowding in.
If you look at some of the green aspects of the budget, you talk about scrapping old government vehicles, is the government actively adopting e-vehicles that you are promoting in the rest of the country? First of all we want to set an example by saying both the Centre and state governments, if they want, can go ahead with scrapping old vehicles including government promoted ambulances. We think it is important for the government to set an example by scrapping all those vehicles that are 15 years or older and go in for e-vehicles. It gives you better carbon emissions. The policy was announced earlier but we are now coming out with incentives as well.
The budget has focused on ease of living. Going forward, you have given a lot of money to PM Awas Yojana, close to 80,000 crore and 70,000 crore to Jal Jeevan Mission. From an inclusion point of view, will you be able to meet your targets? Yes, absolutely. In the last two years you will have seen so many saturation points in the Awas Yojana. On top of that, the PM aspirational districts programme is being taken to 500 blocks. The Awas Yojana and Jal Jeevan Mission will also reach those blocks. So achieving the targets is not difficult. In the seven priorities, reaching the last mile is a key one.
You have said what India has been able to do in digital payments, you want to achieve in agriculture too. We are in preparations to make an open source platform. What is that? The meaning of open source is that we can add anything we want. This is not an app that you download, or pay a charge. This is the creation of a public utility where the information the farmers want will be available. Where can they get good seeds. What is the health of your soil during cultivation? If you want to go towards organic farming, how do you do that? How to use micro-nutrients? All the information will be there free of charge.
You have simplified a lot of the direct taxes. Is there going to be an increase in direct tax collections substantially? You have a map for your fiscal consolidation but one of the arguments is that too much is reliant on the GST sector to fill up our coffers? That's not true because this year direct taxes have also shown buoyancy. You are able to see that more income is also being generated through direct taxation. It is not that we rely on GST, which is indirect tax, and think that our coffers are being filled. Pre-GST, where you were paying for household items at 18 or 20%, sometimes even 30-35%, all of them have been brought down. The revenue neutrality was somewhere in the range of 15.5%. It has come down to 11% meaning items have become cheaper. So GST itself should convey the message that even as it is now, you are paying less on household items than prior to the introduction of GST.
All eyes are on India now since we are the G 20 president. The IMF has said we are the bright spot. We are targeting to be the third largest economy in the world. Some people wonder about the race with China? Where do you see India versus China five years down? I would see India becoming atmanirbhar (self-reliant); India producing many things for itself and also for the world. We are growing at pace because of a sustained interest of people and because of a responsive government. I would also think importantly that the stability the government has given because it received a mandate which was such a strong mandate. Also we treat tax matters not with impetuousness but with a level-headed approach, keeping stability and predictability in our tax regime. We will definitely be one of those attractive economies.