Perseverance will outline Apple's otherwise favourable MicroLED display switch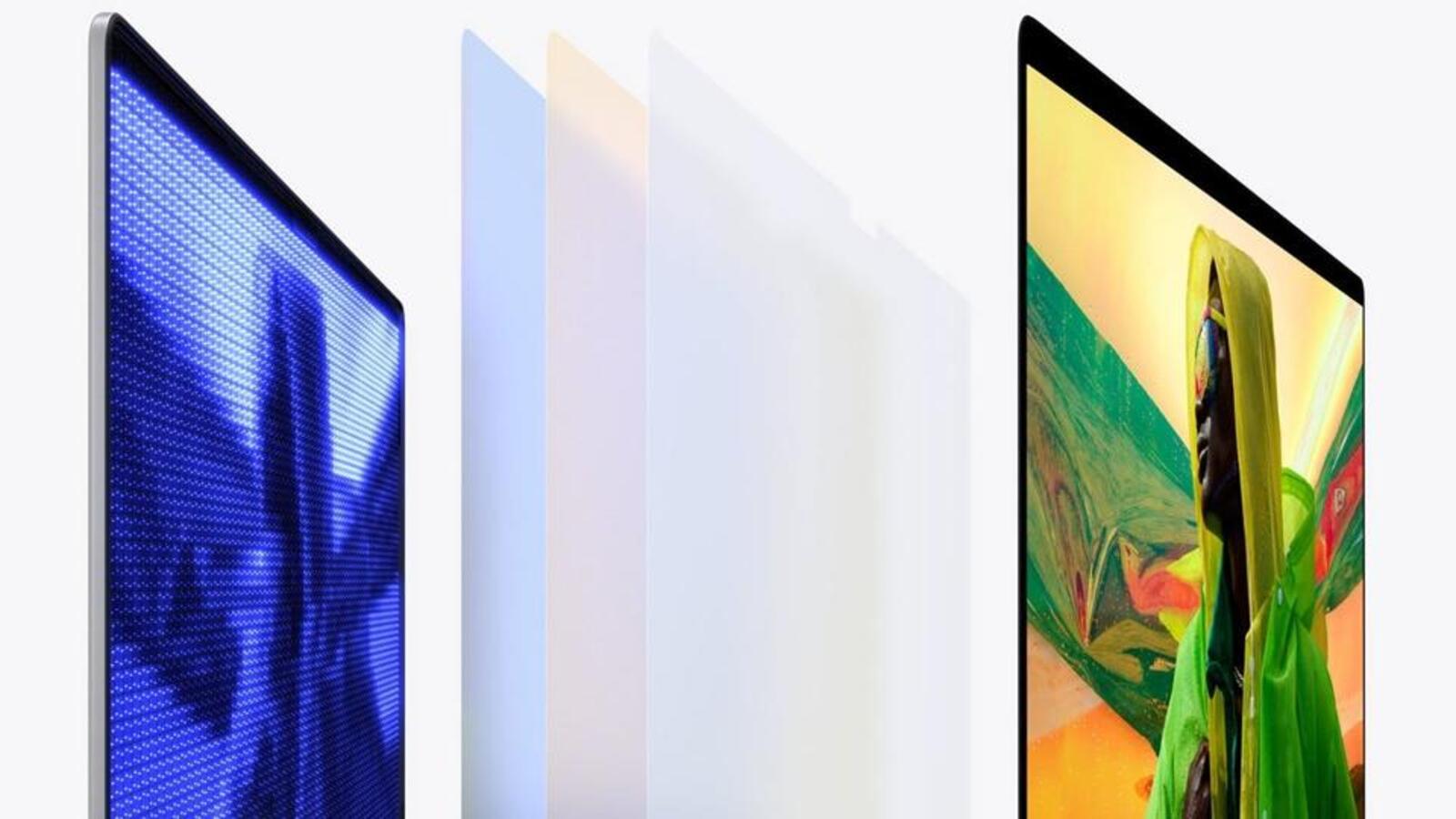 The first generation of the Apple Watch, from that simpler time in 2014 and indeed every Watch generation since, has used OLED displays. Different iterations of OLED, or organic light-emitting diode displays have been used in this time, including a switch to LTPO OLED (LTPO stands for low-temperature polycrystalline oxide) since the Watch Series 4 in 2018. That is how it still is.
Things may not change this year too, but Apple may be working on the biggest ever display switch for the Apple Watch, come 2024. That should start a series of changes which will eventually include the iPhone, MacBook, iMac, and iPad product lines too. But if you're expecting a rapid shift in display tech sometime in the next few years and hoping to hold off buying a new iPhone or Mac now, we can assure you the switch wouldn't be this quick.
Over the last few weeks, multiple analysts have indicated Apple is considering switching to the microLED display technology. That is, starting with the Watch. Could this also mean a change in the Apple Watch display sizes? Your guess is as good as ours. For now, the Apple Watch has a 1.69-inch display for the 41mm option, a 1.9-inch display for the 44mm size and the slightly wider Watch Ultra has a minutely larger 1.92-inch display.
The Watch Series 8, the Watch SE, and the Apple Watch Ultra, have some of the best displays in the smartwatch ecosystem. These displays have become brighter over time, with the composition of vividness, crispness, and responsiveness, proving somewhat arduous for rivals in the Android ecosystem to package, all-in-one. Therefore, is there a greater risk than a potential of upside for Apple, with a consideration for switching to a different display tech?
The answer lies in not looking at this possibility, purely in isolation with just wearables. The scope can be much wider.
For that, we must first understand what microLED is, and how it is an evolution of OLED. Much like OLED, microLED also deploys millions of individual light-emitting diodes to light up the display. There is no need for a backlight. The advantage is that each pixel can be dimmed, or even shut off completely, which results in you seeing deeper (and more perfect) blacks on screen.
MicroLEDs have a perceptive illumination advantage too. In TV's, particularly. Samsung, for instance, showed off microLED TVs at CES 2023, with rated peak brightness of 4000-nits. That is twice as much as an OLED or QLED TV can manage. That advantage would be great news, be it a smartwatch, a phone, or a computing device.
Just as an observation, Samsung did focus on microLEDs extensively at this year's CES show floor, which will set the product roadmap tone for the next few months.
In the brightness sense, the Apple Watch Ultra and the iPhone 14 Pro series' OLED screens top out at 2000-nits brightness. Easy enough to use outdoors, under bright sunlight. Yet, double the brightness (potentially), can be a big step forward. The latest generation MacBook Pro, with the Liquid Retina XDR screens, top out at a peak brightness of 1,600-nits.
Yet, if Apple does decide to start the next chapter for displays with the Apple Watch, there will be challenge of size to be conquered. So far, TVs have been the biggest beneficiaries of this technology. We can hope that in the next two years, smaller display size tech and use-cases will make their presence felt, giving us a fair idea at how microLEDs work in smaller screens.
Who will make microLED displays for Apple? Your guess is as good as ours. It could be Samsung Display. It could be LG Display. Apple is likely to design them, which simply means knuckle down on the specifics of what they want, before the manufacturing partner does the job of making the displays. That's the process in place now too, including for the iPhone. Some analysts suggest (they are at best, guesses) LG Display will be tasked with the Apple Watch's microLED screen manufacturing.
Also Read:Apple to scale up manufacturing in India: Piyush Goyal
"We published in our November Capex Report that LGD is building a small line for microLED backplanes for the Apple Watch. It doesn't start production till 2H'24. It is this small line that will likely assemble microLEDs from Apple for '25 launch. Apple won't do the full process," said Analyst Ross Young, in a tweet.
Yet, none of this is to say Apple wouldn't attempt to start creating displays in-house, to supplement partners like Samsung Display and LG Display.
If Apple does introduce the new display tech in the Apple Watch in 2025, the entire hardware line-up would eventually make the switch too. It'll take time, nevertheless, even if we are to consider one product line making the switch every year. In some cases, part of a product line may switch earlier, than others.
Purely a hypothetical scenario (till it becomes real) – the iPad Pro devices will get new displays before the iPad Air, the iPad, or iPad Mini, for instance. That's just one example. The iPhone and Mac lines are wide, and distinct too. But Apple must start somewhere. The 2024 or 2025 update of the Apple Watch Ultra may be the perfect place for that.
India's inflation will fall to 5% in 2023, 4% in 2024: IMF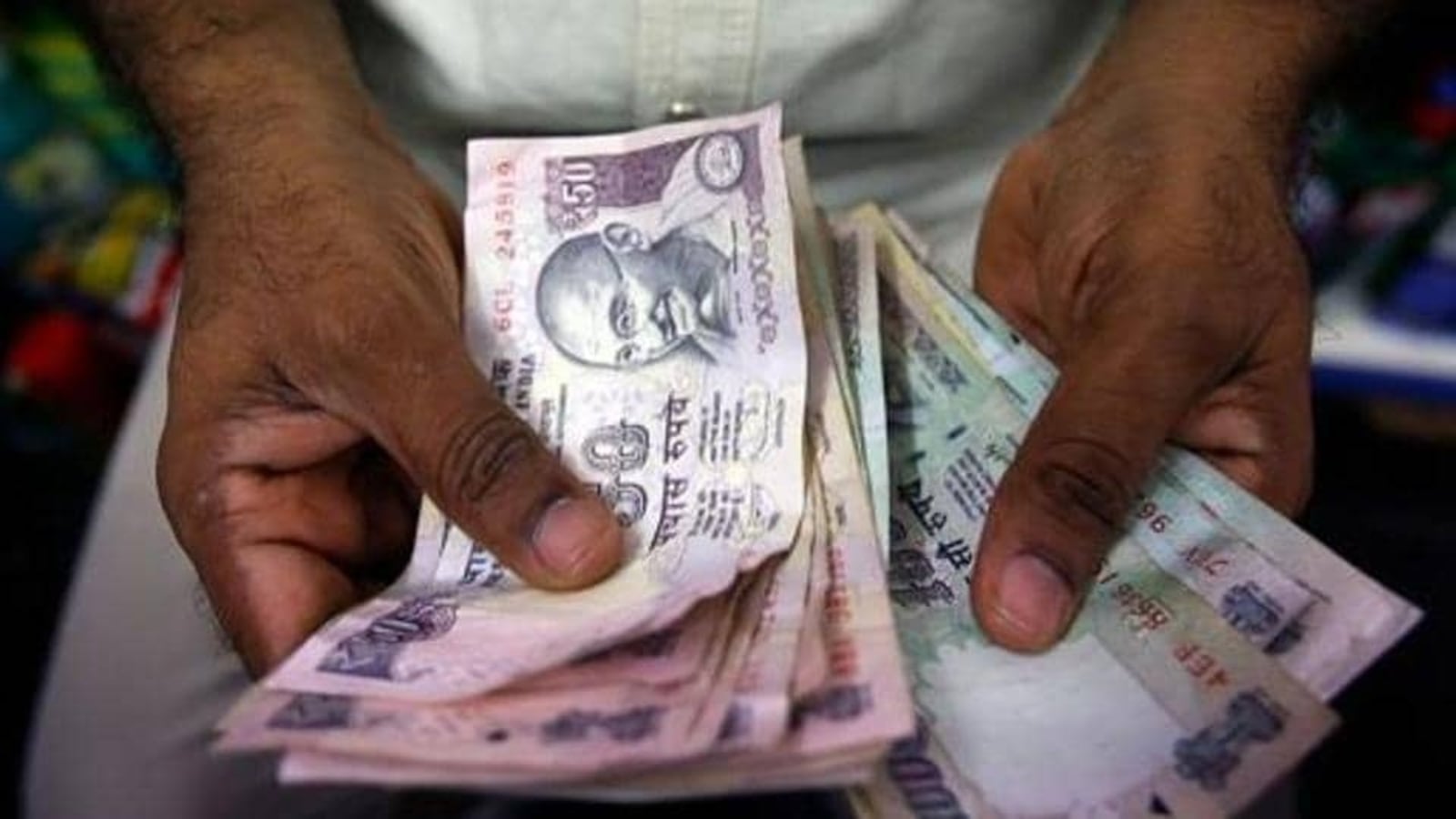 Inflation in India is expected to come down from 6.8 percent in the current fiscal year ending March 31 to 5 percent the next fiscal, and then drop further to 4 percent in 2024, the International Monetary Fund (IMF) said on Tuesday.
"Inflation in India as in other countries is expected to come down from 6.8 percent in 2022 to 5 percent in 2023 and then 4 percent coming towards the target in 2024," Daniel Leigh, Division Chief, Research Department of the IMF told reporters here.
Also Read | 'Turning point': IMF raises 2023 world growth forecast to 2.9%, 1st in a year
"That partly reflects the central bank's actions," he added,
According to the World Economic Outlook update released by the IMF on Tuesday, about 84 percent of countries are expected to have lower headline (consumer price index) inflation in 2023 than in 2022.
Global inflation is set to fall from 8.8 percent in 2022 (annual average) to 6.6 percent in 2023 and 4.3 percent in 2024 — above pre-pandemic (2017–19) levels of about 3.5 percent, it said.
Also Read | UK economy to fare worse than any other country in developed world in 2023: IMF
The projected disinflation partly reflects declining international fuel and non-fuel commodity prices due to weaker global demand. It also reflects the cooling effects of monetary policy tightening on underlying (core) inflation, which globally is expected to decline from 6.9 percent in the fourth quarter of 2022 (year over year) to 4.5 percent by the fourth quarter of 2023, the IMF said.
"Still, disinflation will take time: by 2024, projected annual average headline and core inflation will, respectively, still be above pre-pandemic levels in 82 percent and 86 percent of economies," it said.
In advanced economies, annual average inflation is projected to decline from 7.3 percent in 2022 to 4.6 percent in 2023 and 2.6 percent in 2024 — above target in several cases. In emerging markets and developing economies, projected annual inflation declines from 9.9 percent in 2022 to 8.1 percent in 2023 and 5.5 percent in 2024, above the 4.9 percent pre-pandemic (2017–19) average, the IMF said.
In low-income developing countries, inflation is projected to moderate from 14.2 percent in 2022 to 8.6 percent in 2024 — still high, but close to the pre-pandemic average, it further said.
In a blog post, Pierre-Olivier Gourinchas, Chief Economist and Director, Research Department of the IMF, wrote that global inflation is expected to decline this year but even by 2024, projected average annual headline and core inflation will still be above pre-pandemic levels in more than 80 percent of countries.
"The inflation news is encouraging, but the battle is far from won. Monetary policy has started to bite, with a slowdown in new home construction in many countries. Yet, inflation-adjusted interest rates remain low or even negative in the euro area and other economies, and there is significant uncertainty about both the speed and effectiveness of monetary tightening in many countries," Gourinchas said.
At 6.1%, India to be fastest-growing economy, projects IMF; China at 5.2%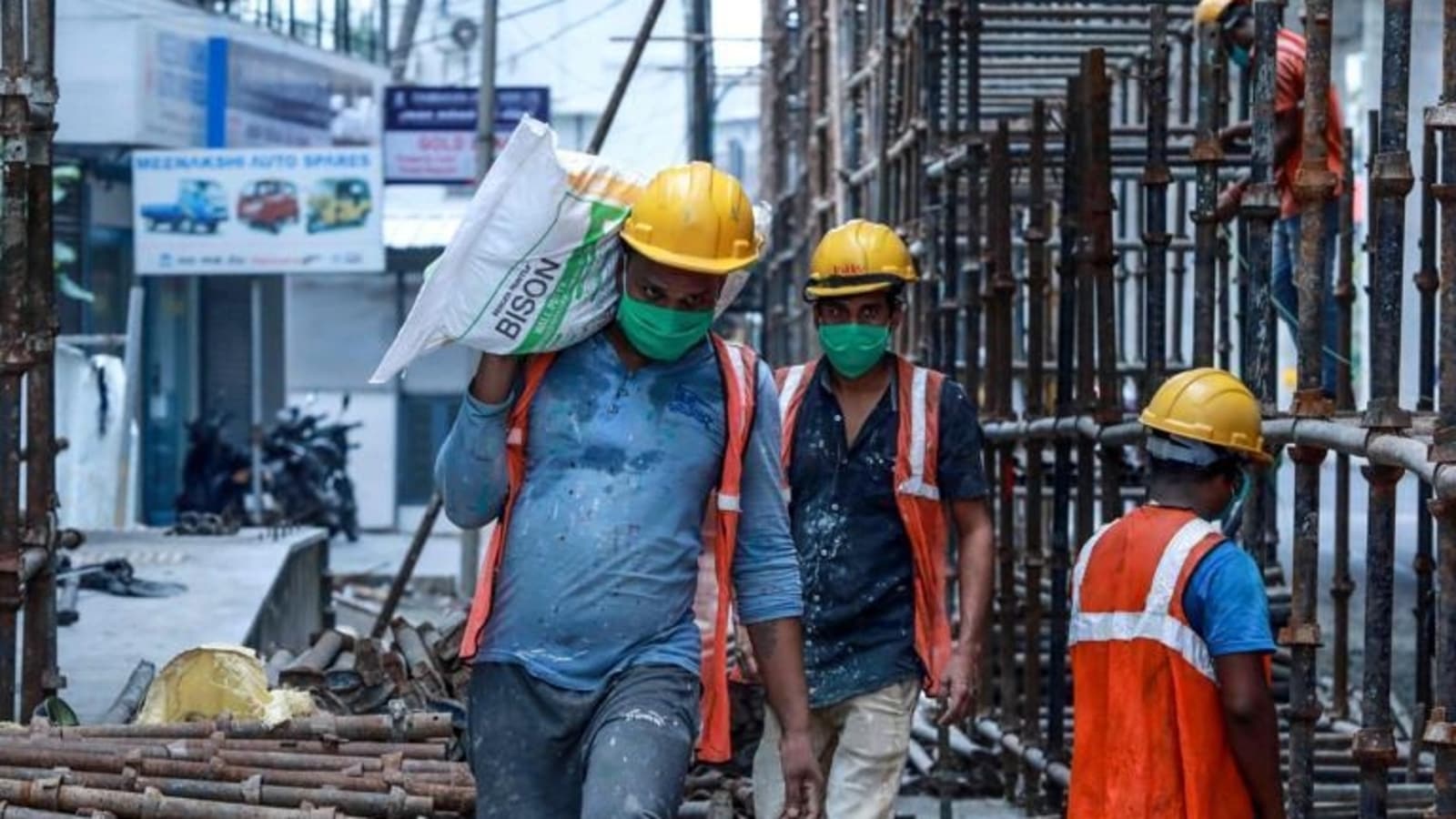 The International Monetary Fund (IMF) on Tuesday released its latest projections on world economic growth and predicted a dip in the Indian economy from 6.8 per cent in 2022 to 6.1 per cent in 2023. But India is expected to grow at 6.8 per cent again in the financial year 2024.
The global economy is estimated to take a plunge to 2.9 per cent in the next fiscal year, slowing down from 3.4 per cent in the current fiscal year until March. It predicted a rise of 3.1 per cent in FY 2024.
India remains the fastest-growing economy in the world with the current estimates surpassing growth in emerging and developing Asia as well as projections on China's economy. Growth in China is predicted to increase to 5.2 per cent in 2023, amid the loosening of Covid-19 restrictions and then dip to 4.5 per cent in 2024.
China and India together account for nearly half of the global growth in 2023. The outlook in emerging and developing Asia is positive with a rise to 5.3 per cent from 4.3 per cent.
A marginal rise in growth has been projected for emerging market and developing economies from 3.9 per cent in 2022 to 4 per cent in 2023, while advanced economies are expected to slump with a decline from 2.7 per cent to 1.2 per cent and 1.4 per cent this year and next. Growth in the US will decelerate to 1.4 per cent in the next fiscal year amid increasing interest rates. Euro area is projected to nosedive from 3.5 per cent in the current FY to 0.7 per cent in 2023, amid war in Ukraine, energy crises and a tightening monetary policy.
'Turning point': IMF raises 2023 world growth forecast to 2.9%, 1st in a year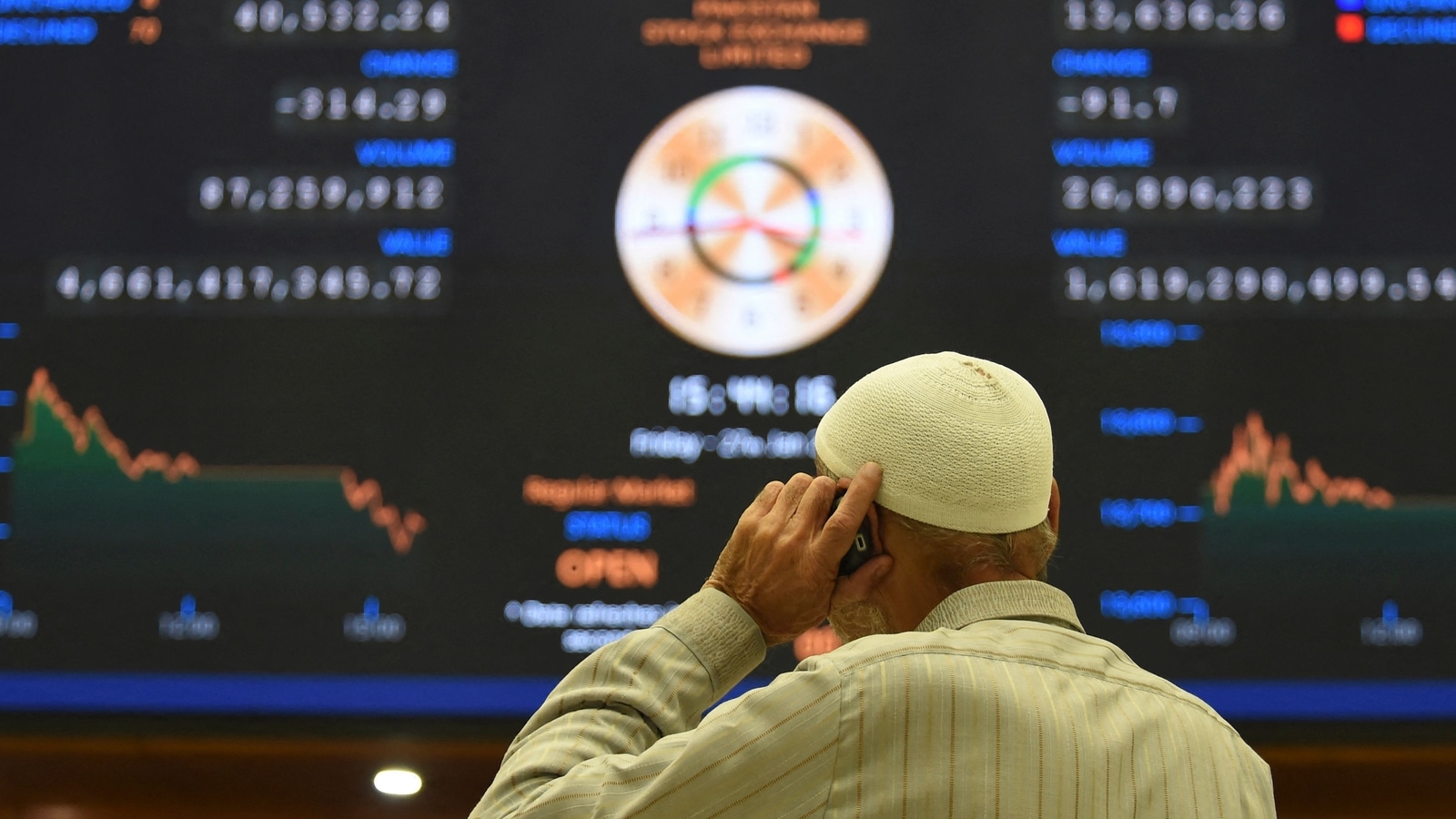 AFP | | Posted by Ritu Maria Johny
Global growth is set to be higher than expected this year, the IMF said Monday, raising its forecast on surprisingly strong consumption and investment while China's lifting of zero-Covid restrictions provides another boost.
The International Monetary Fund expects the world economy to expand 2.9 percent this year, slowing from 2022 to a rate that remains weak by historical standards, said its latest World Economic Outlook update.
"The year ahead will still be challenging… but it could well represent a turning point with growth bottoming out and inflation declining," IMF chief economist Pierre-Olivier Gourinchas told reporters.
While China's easing of coronavirus restrictions paves the way for a faster-than-expected recovery, the rise in central bank rates to fight inflation and Russia's war in Ukraine continue to weigh on economic activity, the Washington-based crisis lender said in its report.
But "adverse risks have moderated" since October's forecast, the IMF added.
The fund now sees Germany and Italy avoiding recessions, as European growth proved "more resilient than expected" despite war in Ukraine.
But it warned that slower growth this year is driven by advanced economies.
US growth is seen falling to 1.4 percent in 2023 and euro area growth is to slump to 0.7 percent, while the United Kingdom economy contracts.