PhonePe raises $350 million at $12 billion valuation: Report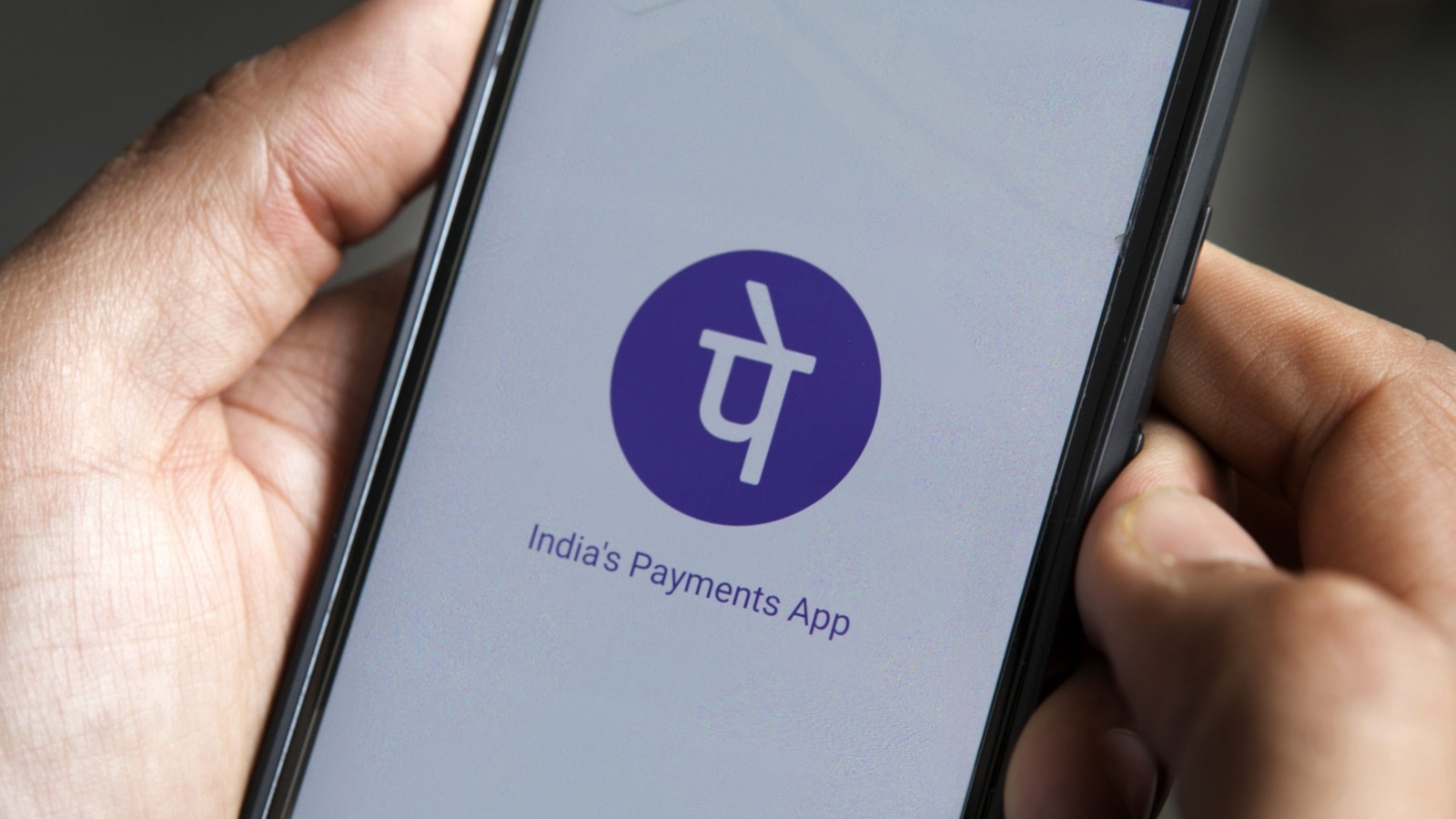 Reuters | | Posted by Ritu Maria Johny
Walmart-owned Indian digital payments app PhonePe said on Thursday it has raised $350 million at a valuation of $12 billion in a funding round led by private-equity firm General Atlantic.
Funding rounds backed by venture capital firms have slowed down, with Indian startups having raised a third lesser last year than in 2021, according to Venture Intelligence.
Under pressure to cut costs and turn profitable, startups have removed thousands of employees in the recent months.
PhonePe, in which U.S. retailer Walmart Inc took ownership in 2018, plans to use the proceeds in infrastructure and new businesses, including insurance, wealth management and lending, Chief Executive Officer and founder Sameer Nigam said on Thursday.
Last year, the Bengaluru-based payments company had shifted its home base from Singapore to India and also completed its separation from ecommerce giant Flipkart.
Rupee inches closer to 82 against Dollar ahead of Budget 2023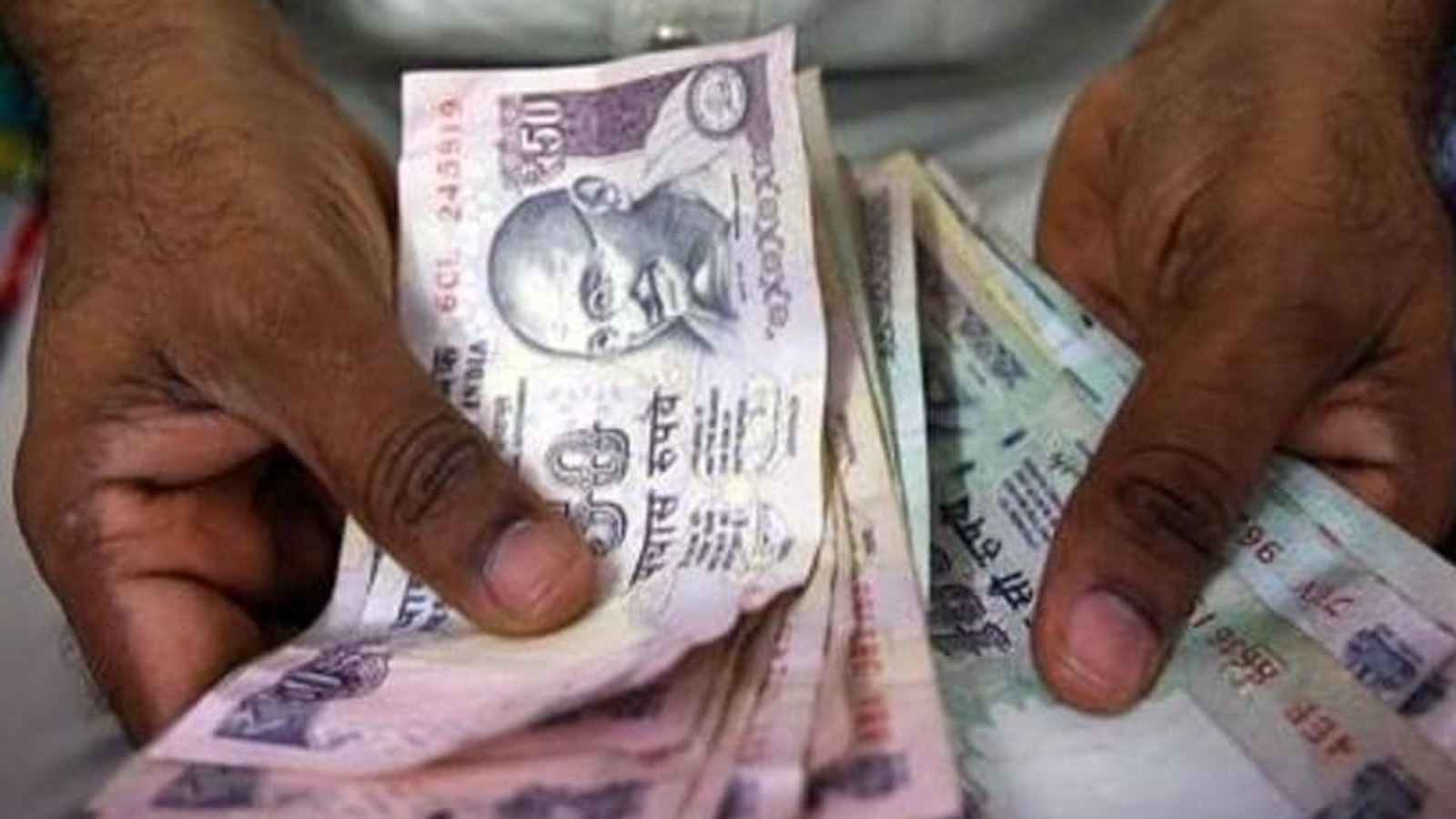 Reuters | | Posted by Ritu Maria Johny
The Indian rupee was trading marginally higher against the dollar on Wednesday ahead of the Union budget and the U.S. Federal Reserve policy decision.
The rupee was quoting at 81.8150 to the dollar at 10:18 a.m. IST compared with 81.92 in the previous session. The local currency had fallen below 82 on Tuesday for the first time in three weeks.
After yesterday's session, we are a buyer of the pair (USD/INR), a trader at a Mumbai-based bank said. Once the budget risk is out of the way, the pair will once again eye the 82 level, they added.
India's finance minister Nirmala Sitharaman will begin the budget speech at 11.00 a.m. IST.
"Volatility will be across the board, from equity to bonds to currencies," Anindya Banerjee, head research – fx and interest rates at Kotak Securities, said. "The focus will be on the fiscal math." USD/INR has an upward bias so long as it does not fall below 81.60, Banerjee added.
The rupee's Asian peers were trading mostly rangebound before the Fed's policy outcome. Fed Chair Jerome Powell is expected to reiterate that bringing down inflation will remain a priority despite the downshift to smaller rate hikes.
"How many hikes will be needed to stay on this path (of bringing down inflation) is less clear," Goldman Sachs said in a note.
"We expect two additional 25-basis point hikes in March and May, but fewer might be needed if weak business confidence depresses hiring and investment."
The recent U.S. data has been weaker than expected, prompting futures to price in rate cuts by the Fed later this year.
The rupee forward premiums inched higher ahead of the budget with the 1-year hovering near the 2.40% resistance level.
'Hope it's short…': Congress MP's jab at Sitharaman over Union Budget 2023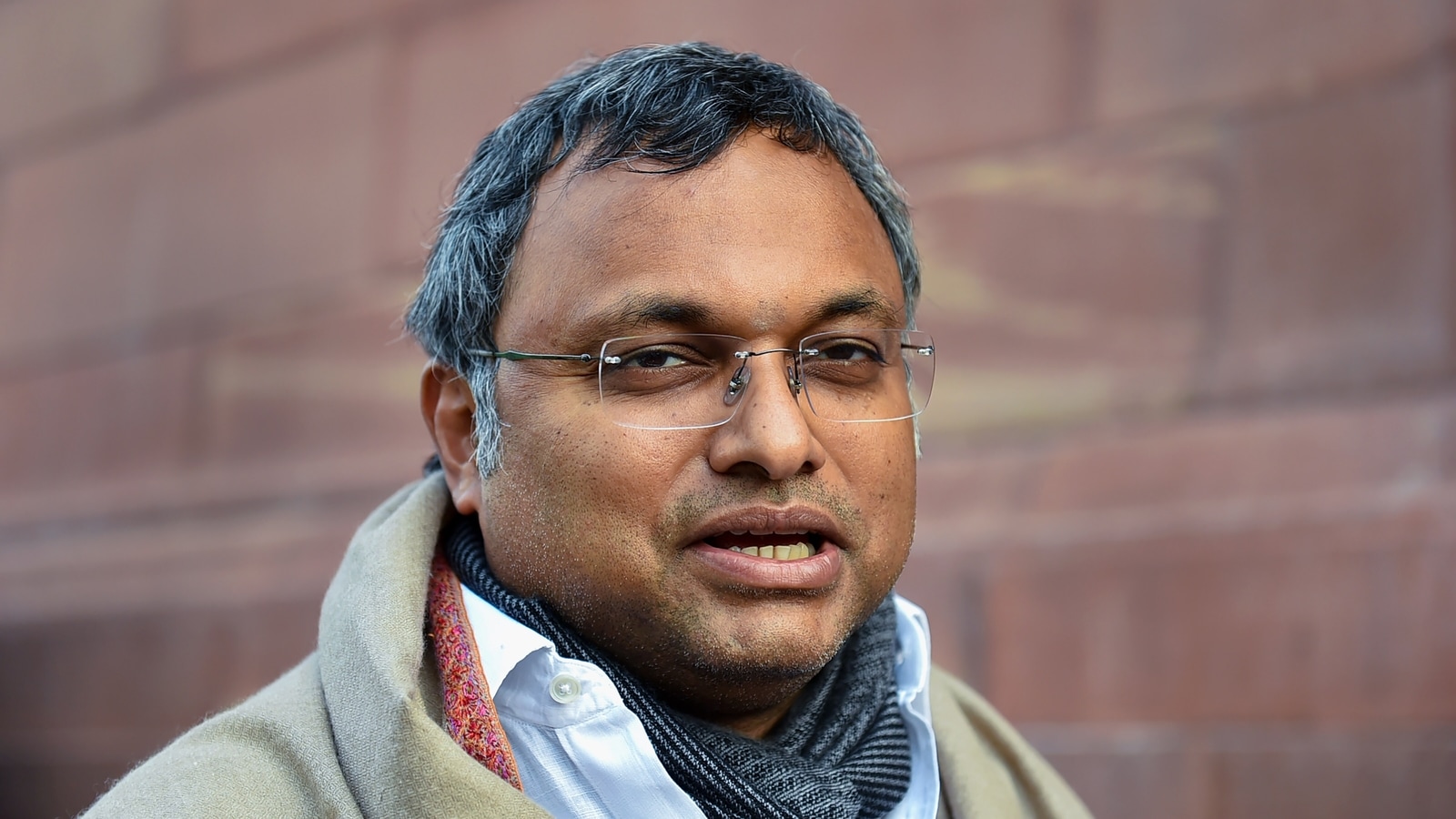 Congress MP Karti Chidambaram on Wednesday took a jibe at union finance minister Nirmala Sitharaman over the duration of her Budget speech. "Hope it's short", he wrote on Twitter shortly before she was to present the document and tagged the finance minister.
Sitharaman is presenting her fifth straight budget as union finance minister on Wednesday. This will be the last full-fledged budget of the second term of the Narendra Modi government.
Check budget live updates here
In 2020, Sitharaman delivered the longest Budget speech that lasted for 2 hours and 42 minutes – which had a total of 13,275 words. The minister had to cut short her speech with two pages remaining as she felt unwell after speaking continuously. In 2019, she gave the second longest speech which went on for 2 hours and 17 minutes.
Also read: Nirmala Sitharaman dons bright red saree with temple border for Budget 2023
In 2021, the finance minister addressed for 1 hour and 40 minutes – this was the first time the Budget was presented in a paperless format. Last year, she delivered her speech for nearly 92 minutes, her shortest so far.
Before Sitharaman, the last longest Budget speech was given by Jaswant Singh in 2003 – who spoke for 2 hours and 15 minutes. Meanwhile, the shortest speech was delivered by former finance minister Hirubhai Mulljibhai Patel in 1977.
Adani stock slump worsens as key share sale fails to lift mood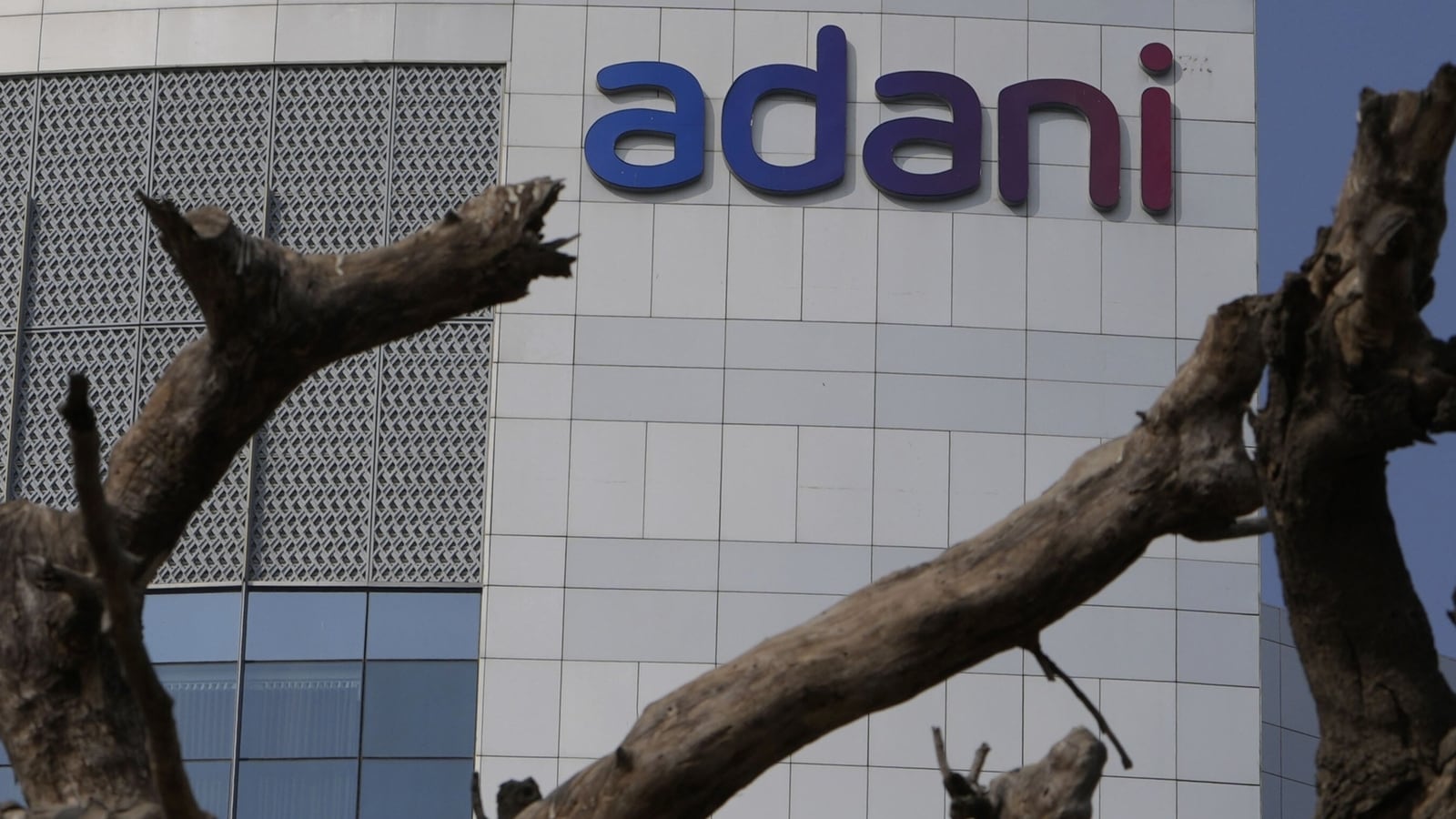 The crisis of confidence plaguing Gautam Adani is deepening, as a worsening rout in stocks shows the Indian tycoon's ability to pull off a key share sale has failed to lessen wider concerns about Hindenburg Research's fraud allegations.
All of the 10 stocks tied to the billionaire's Adani Group dropped in Mumbai trading, with Adani Total Gas Ltd. leading the declines with a 10% plunge, a daily limit. Adani Enterprises Ltd., the conglomerate's flagship firm that completed a $2.5 billion follow-on stock sale Tuesday, lost as much as 3.7%.
The declines show that Adani Enterprises' latest fundraising isn't enough to restore investor confidence, with US-based Hindenburg's scathing report erasing $76 billion, or nearly one third of the market value from the group's stocks. Prolonged weakness in the shares may also undermine broader sentiment toward India, until recently a top investment destination for Wall Street.
"It is a wait-and-watch situation. They have obviously found the investors but concerns of Hindenburg Research have not been addressed," said Brian Freitas, an analyst at Smartkarma.
The offering by Adani Enterprises was India's largest follow-on share sale, and was fully subscribed on the final day, aided by a last-minute surge in demand from institutional investors. Interest from retail investors — who Adani was hoping to attract — was notably weak. The firm is expected to announce the final price for its offering later Wednesday.
The sell-off in Adani shares Wednesday stands in stark contrast to India's equity benchmarks, which rose nearly 1%.
The credit market appears to have welcomed the fundraising success, with nearly all the dollar bonds issued by the Adani group of companies extending gains into a second day. The flagship firm's latest stock offering is partly intended to help repay debt.
That said, if Adani's stock prices decline further, the pressure will grow on the conglomerate's debt using shares as collateral: the group already has put up millions of dollars worth of shares to maintain its collateral cover on a $1 billion loan after the recent stock meltdown, according to people familiar with the matter.
"The important thing to watch now post allotment is what level of holding period the investors are willing to have on these shares," said Sameer Kalra, founder of Target Investing in Mumbai. "Having a few investors getting most of the allotment, there is a risk of some portion being sold immediately."
This story has been published from a wire agency feed without modifications to the text. Only the headline has been changed.