Tech layoffs: IBM cuts 3,900 jobs after missing annual target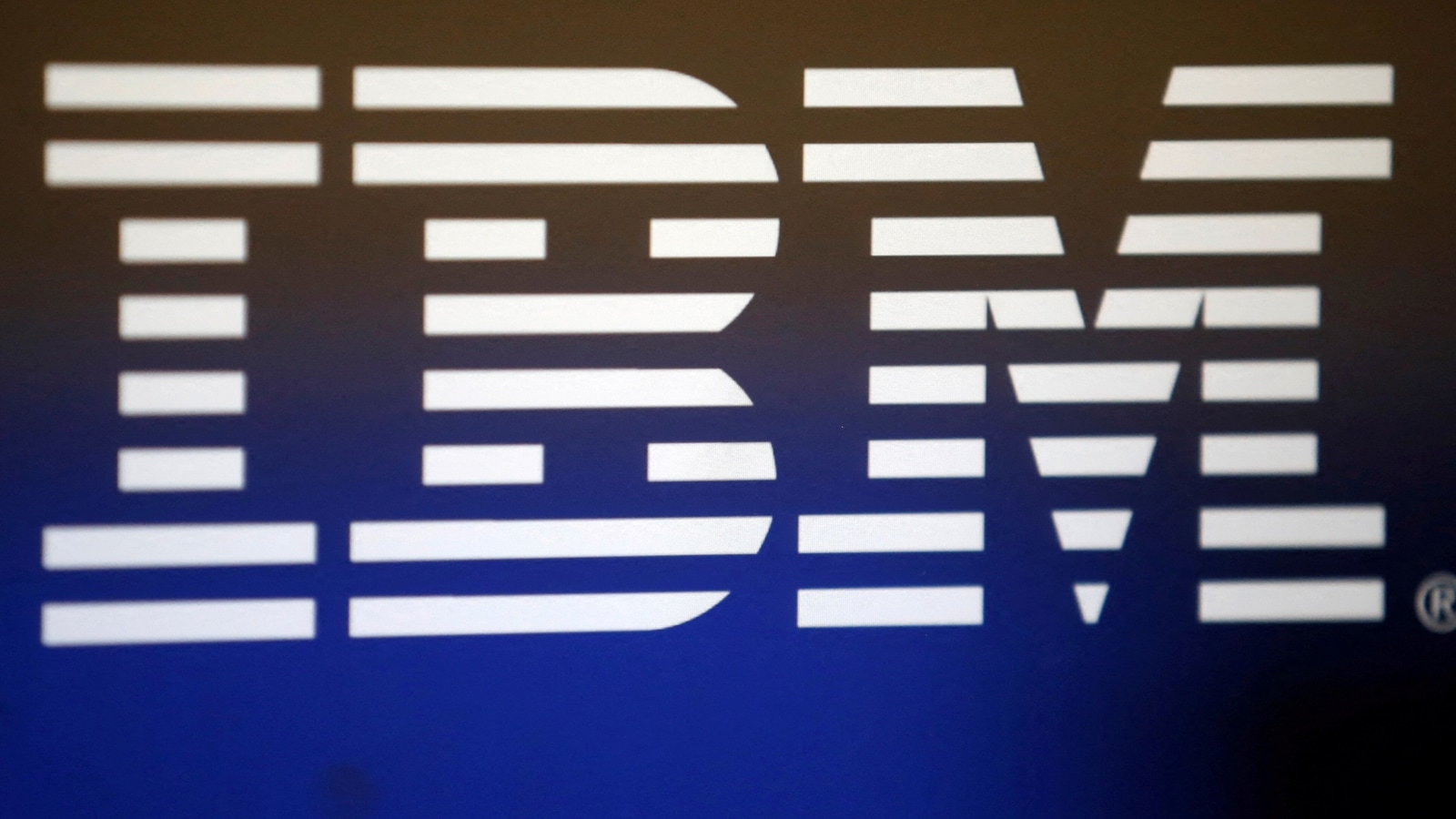 IBM Corp on Wednesday announced 3,900 layoffs as part of some asset divestments and missed its annual cash target, dampening cheer around beating revenue expectations in the fourth quarter.
Chief Financial Officer James Kavanaugh told Reuters that the company was still "committed to hiring for client-facing research and development".
The layoffs – related to the spinoff of its Kyndryl business and a part of AI unit Watson Health – will cause a $300 million charge in the January-March period, IBM said.
Shares of the company fell 2% in extended trading, erasing earlier gains on the largely upbeat results. Analysts said news of the job cuts and free cash flow miss was behind the drop.
"It seems as if the market is disappointed by the size of its announced job cuts, which only amounted to 1.5% of its workforce," said Jesse Cohen, senior analyst at Investing.com.
"Investors were hoping for deeper cost-cutting measures."
From Big Tech to Wall Street banking majors, U.S. companies have been downsizing in earnest and slashing costs to better cope with the global economic downturn.
IBM's 2022 cash flow was $9.3 billion, below its target of $10 billion, due to higher-than-expected working capital needs.
The company also forecast annual revenue growth in the mid-single digits on constant currency terms, weaker than the 12% it reported last year, as pandemic-led demand for digitizing businesses has given way to cautious spending by clients amid rising recession fears.
In October, IBM flagged softness in new bookings in Western Europe while peer Accenture Plc noted weakness in its consulting business. Cognizant Technology Solutions Corp in November cut its 2022 forecast due to a pullback in contracts.
IBM's software and consulting business growth slowed down sequentially in the fourth quarter, but cloud spending was a bright spot, with deal signings doubling in 2022 for setting up services with partners such as Amazon.com's AWS and Microsoft's Azure.
Its hybrid cloud revenue rose 2% in the quarter ended Dec. 31.
Total revenue was flat at $16.69 billion in the period, compared with analysts' estimates of $16.40 billion, according to Refinitiv.
For 2022, IBM recorded revenue growth of 5.5%, its highest in a decade.
India's inflation will fall to 5% in 2023, 4% in 2024: IMF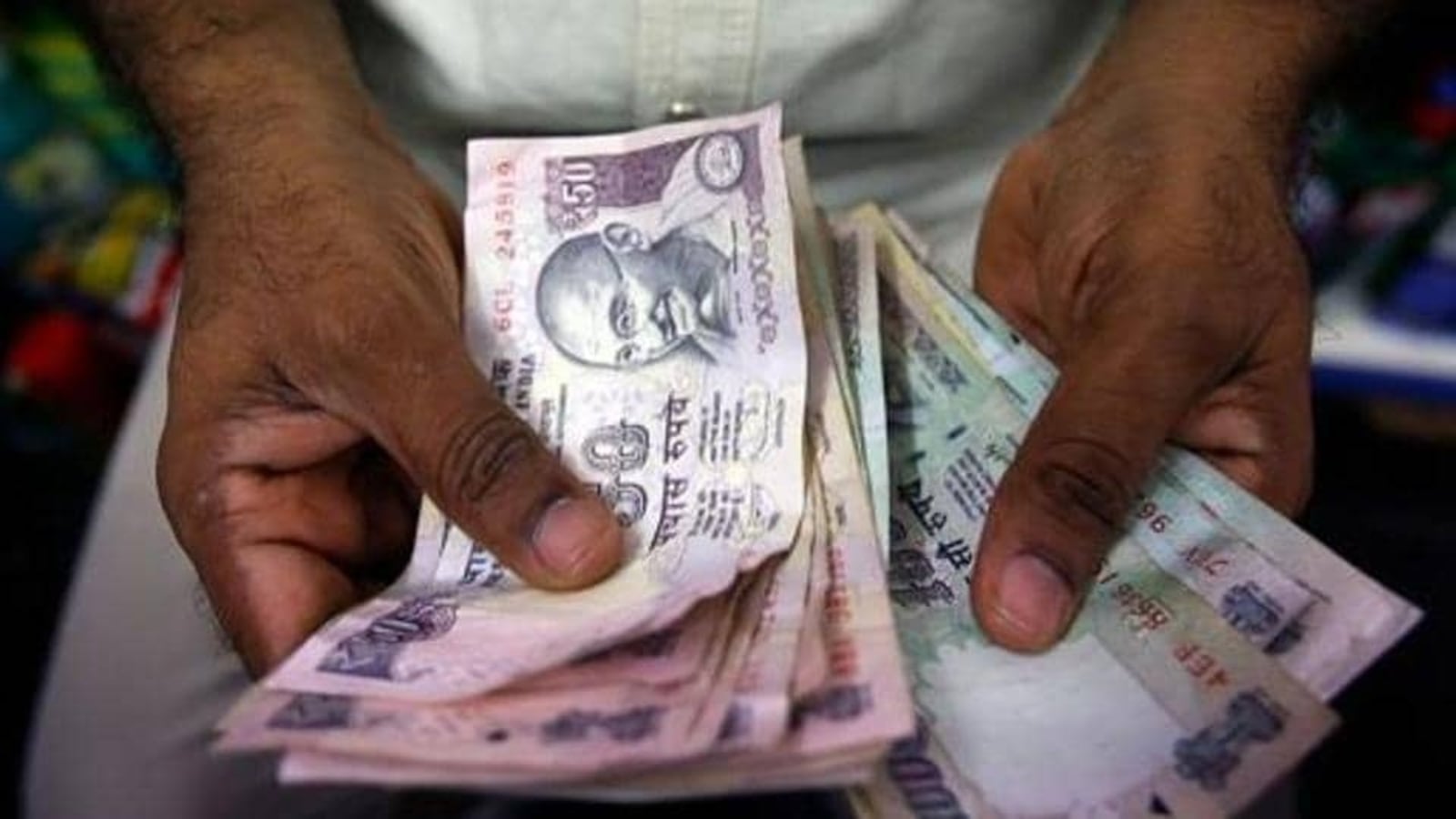 Inflation in India is expected to come down from 6.8 percent in the current fiscal year ending March 31 to 5 percent the next fiscal, and then drop further to 4 percent in 2024, the International Monetary Fund (IMF) said on Tuesday.
"Inflation in India as in other countries is expected to come down from 6.8 percent in 2022 to 5 percent in 2023 and then 4 percent coming towards the target in 2024," Daniel Leigh, Division Chief, Research Department of the IMF told reporters here.
Also Read | 'Turning point': IMF raises 2023 world growth forecast to 2.9%, 1st in a year
"That partly reflects the central bank's actions," he added,
According to the World Economic Outlook update released by the IMF on Tuesday, about 84 percent of countries are expected to have lower headline (consumer price index) inflation in 2023 than in 2022.
Global inflation is set to fall from 8.8 percent in 2022 (annual average) to 6.6 percent in 2023 and 4.3 percent in 2024 — above pre-pandemic (2017–19) levels of about 3.5 percent, it said.
Also Read | UK economy to fare worse than any other country in developed world in 2023: IMF
The projected disinflation partly reflects declining international fuel and non-fuel commodity prices due to weaker global demand. It also reflects the cooling effects of monetary policy tightening on underlying (core) inflation, which globally is expected to decline from 6.9 percent in the fourth quarter of 2022 (year over year) to 4.5 percent by the fourth quarter of 2023, the IMF said.
"Still, disinflation will take time: by 2024, projected annual average headline and core inflation will, respectively, still be above pre-pandemic levels in 82 percent and 86 percent of economies," it said.
In advanced economies, annual average inflation is projected to decline from 7.3 percent in 2022 to 4.6 percent in 2023 and 2.6 percent in 2024 — above target in several cases. In emerging markets and developing economies, projected annual inflation declines from 9.9 percent in 2022 to 8.1 percent in 2023 and 5.5 percent in 2024, above the 4.9 percent pre-pandemic (2017–19) average, the IMF said.
In low-income developing countries, inflation is projected to moderate from 14.2 percent in 2022 to 8.6 percent in 2024 — still high, but close to the pre-pandemic average, it further said.
In a blog post, Pierre-Olivier Gourinchas, Chief Economist and Director, Research Department of the IMF, wrote that global inflation is expected to decline this year but even by 2024, projected average annual headline and core inflation will still be above pre-pandemic levels in more than 80 percent of countries.
"The inflation news is encouraging, but the battle is far from won. Monetary policy has started to bite, with a slowdown in new home construction in many countries. Yet, inflation-adjusted interest rates remain low or even negative in the euro area and other economies, and there is significant uncertainty about both the speed and effectiveness of monetary tightening in many countries," Gourinchas said.
At 6.1%, India to be fastest-growing economy, projects IMF; China at 5.2%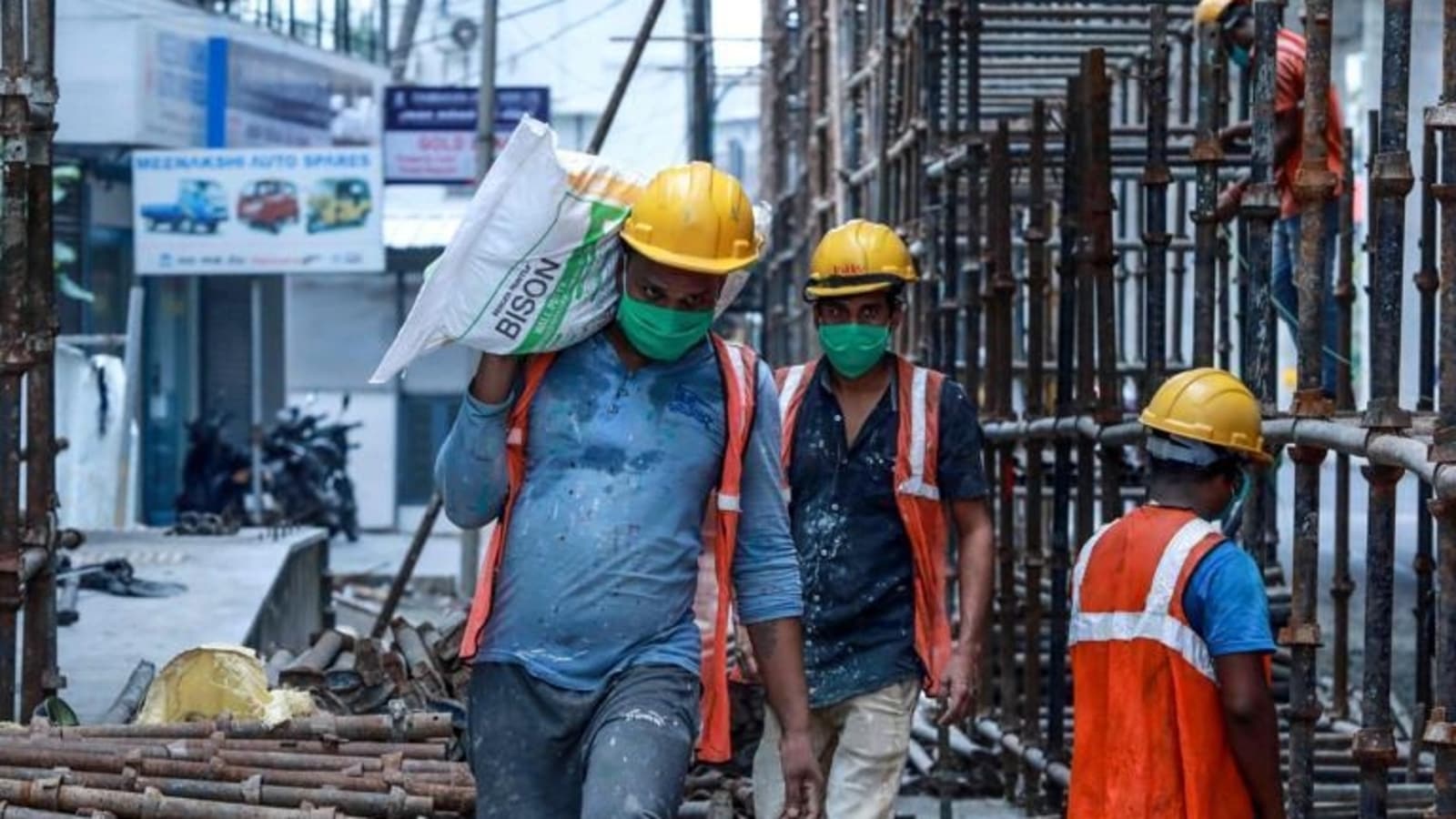 The International Monetary Fund (IMF) on Tuesday released its latest projections on world economic growth and predicted a dip in the Indian economy from 6.8 per cent in 2022 to 6.1 per cent in 2023. But India is expected to grow at 6.8 per cent again in the financial year 2024.
The global economy is estimated to take a plunge to 2.9 per cent in the next fiscal year, slowing down from 3.4 per cent in the current fiscal year until March. It predicted a rise of 3.1 per cent in FY 2024.
India remains the fastest-growing economy in the world with the current estimates surpassing growth in emerging and developing Asia as well as projections on China's economy. Growth in China is predicted to increase to 5.2 per cent in 2023, amid the loosening of Covid-19 restrictions and then dip to 4.5 per cent in 2024.
China and India together account for nearly half of the global growth in 2023. The outlook in emerging and developing Asia is positive with a rise to 5.3 per cent from 4.3 per cent.
A marginal rise in growth has been projected for emerging market and developing economies from 3.9 per cent in 2022 to 4 per cent in 2023, while advanced economies are expected to slump with a decline from 2.7 per cent to 1.2 per cent and 1.4 per cent this year and next. Growth in the US will decelerate to 1.4 per cent in the next fiscal year amid increasing interest rates. Euro area is projected to nosedive from 3.5 per cent in the current FY to 0.7 per cent in 2023, amid war in Ukraine, energy crises and a tightening monetary policy.
'Turning point': IMF raises 2023 world growth forecast to 2.9%, 1st in a year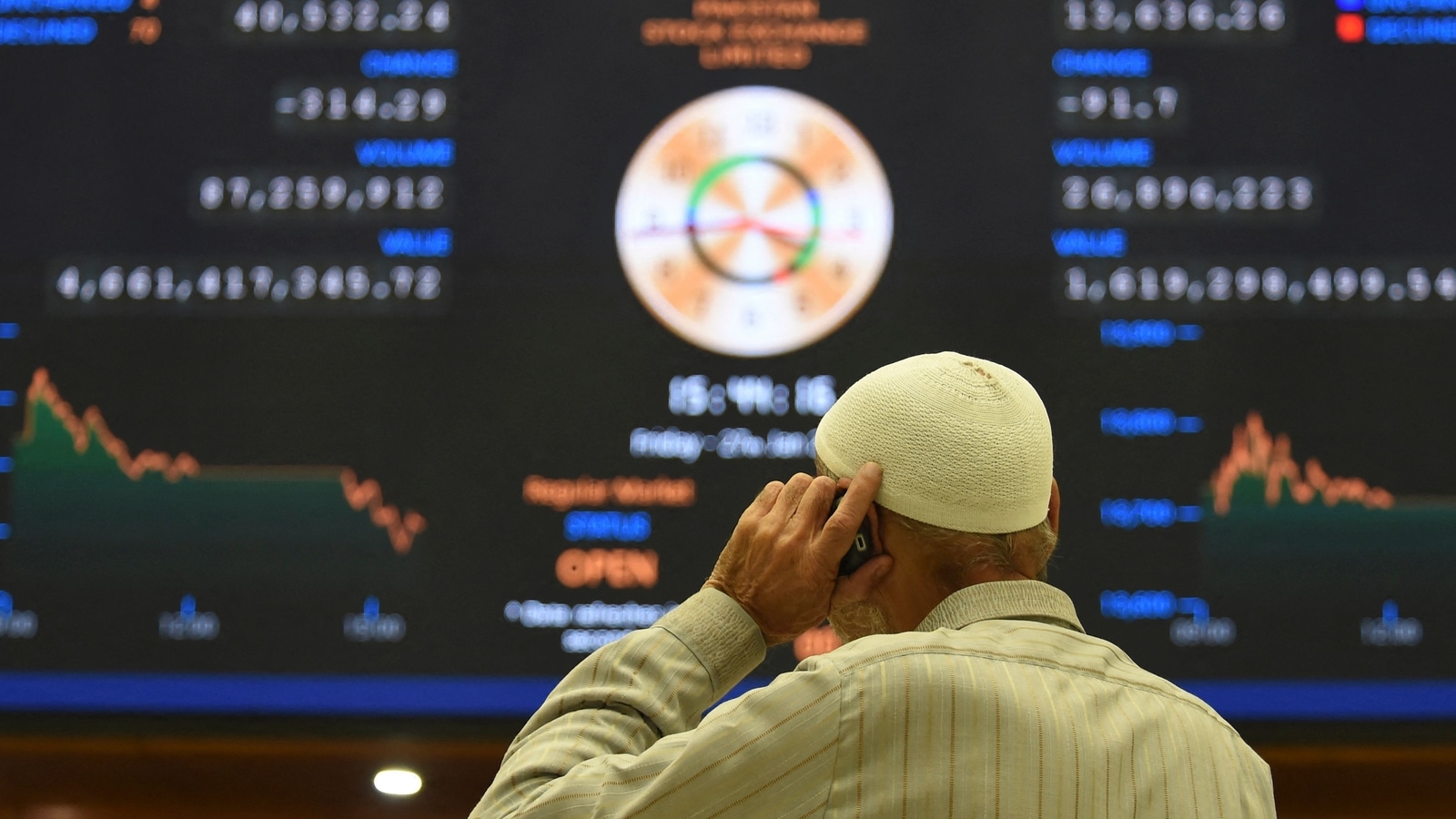 AFP | | Posted by Ritu Maria Johny
Global growth is set to be higher than expected this year, the IMF said Monday, raising its forecast on surprisingly strong consumption and investment while China's lifting of zero-Covid restrictions provides another boost.
The International Monetary Fund expects the world economy to expand 2.9 percent this year, slowing from 2022 to a rate that remains weak by historical standards, said its latest World Economic Outlook update.
"The year ahead will still be challenging… but it could well represent a turning point with growth bottoming out and inflation declining," IMF chief economist Pierre-Olivier Gourinchas told reporters.
While China's easing of coronavirus restrictions paves the way for a faster-than-expected recovery, the rise in central bank rates to fight inflation and Russia's war in Ukraine continue to weigh on economic activity, the Washington-based crisis lender said in its report.
But "adverse risks have moderated" since October's forecast, the IMF added.
The fund now sees Germany and Italy avoiding recessions, as European growth proved "more resilient than expected" despite war in Ukraine.
But it warned that slower growth this year is driven by advanced economies.
US growth is seen falling to 1.4 percent in 2023 and euro area growth is to slump to 0.7 percent, while the United Kingdom economy contracts.