Union Budget 2023: What are expectations of salaried professionals?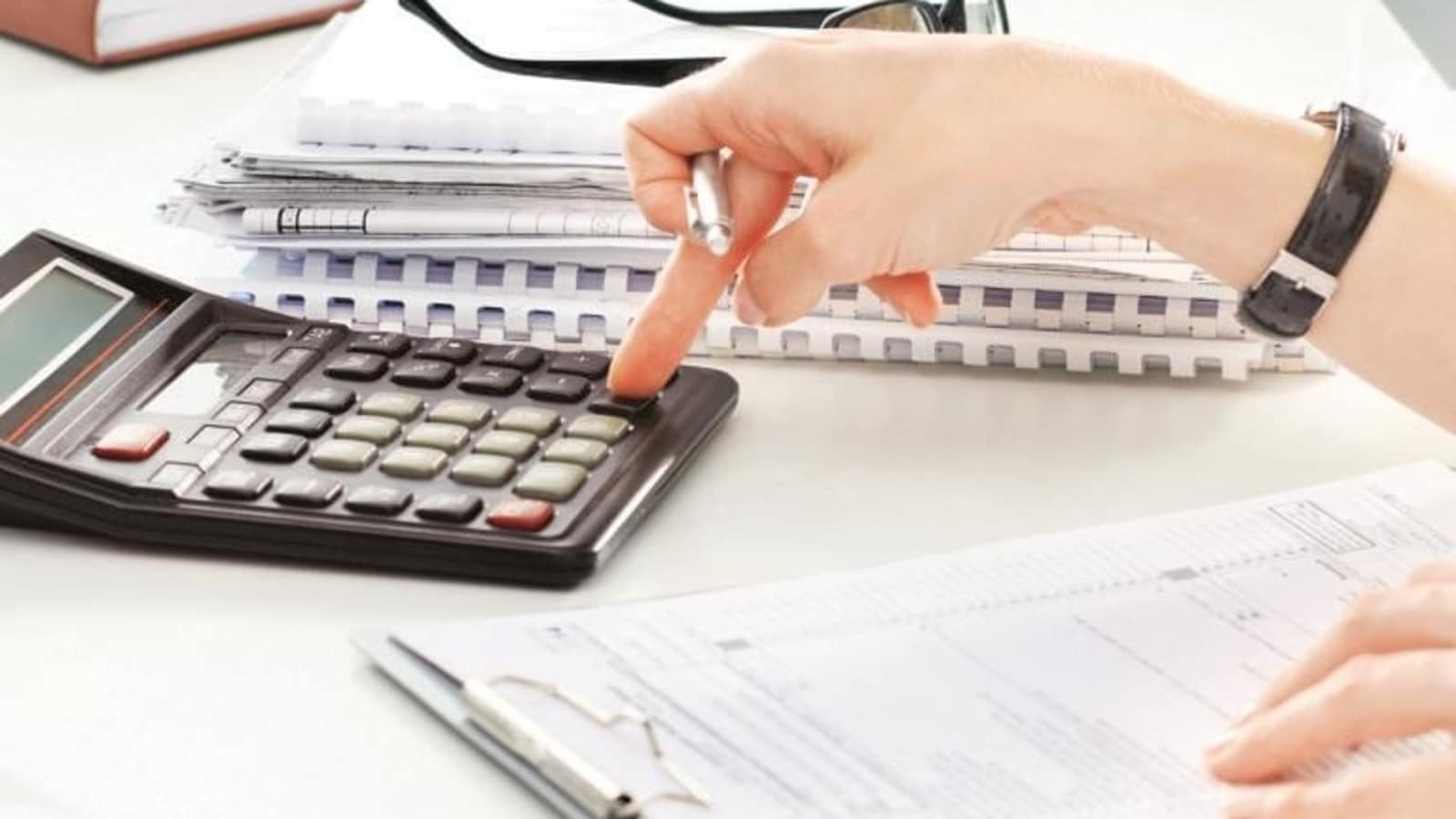 Union finance minister Nirmala Sitharaman will present the Budget 2023 on February 1. Among the taxpayers expecting for relief from the budget are the salaried professionals.
According to the income tax department, around 50 per cent of the income tax returns (ITR) filed in 2022 were by salaried professionals. These taxpayers expect Budget 2023 to provide long-term benefits in healthcare and post-retirement, as well as affordable housing in a post-pandemic era.
Experts also anticipate the government to focus on employment and expanding tax base to increase disposable income in hand.
A look at key expectations of salaried employees from Budget 2023:
Tax slabs
Taxpayers are expecting the current tax slab with basic exemption limit of ₹2.5 lakh income to be increased to ₹5 lakh under the old and new tax regimes, keeping in view the rising inflation and cost of living. The limit of ₹2.5 lakh has remained unchanged since 2014-15. Both regimes may also be unified for a more simplified system.
Tax exemption limit for home buyers
Homebuyers can now claim a yearly deduction of up to ₹2 lakh on the interest paid on housing loan EMI u/s 24b and up to ₹1.5 lakh under Section 80C for the principal amount paid on the loan. The salaried class is anticipating the 24b limit to be increased to ₹5 lakh and Section 80C limit to ₹3 lakh.
Exemption on personal loans
Incentives for personal loan borrowers are expected as currently only an exemption limit on interest on education loans under Section 80E of the Income Tax Act exists.
Uniform capital gain taxation
A uniform tax structure for capital gains is anticipated in Budget 2023. To increase investments, savings and wealth-building, more incentives and exemptions may be on the cards to increase disposable income.
Daya Prakash, Founder, TalentOnLease, told Mint that salaried taxpayers are expecting benefits in superannuation, maternity post-retirement, and housing rent keeping in mind the work-from-home era. The current section 80C deduction limit of ₹1.5 lakh may also rise.
US immigration: 2024 H-1B registrations will open on this date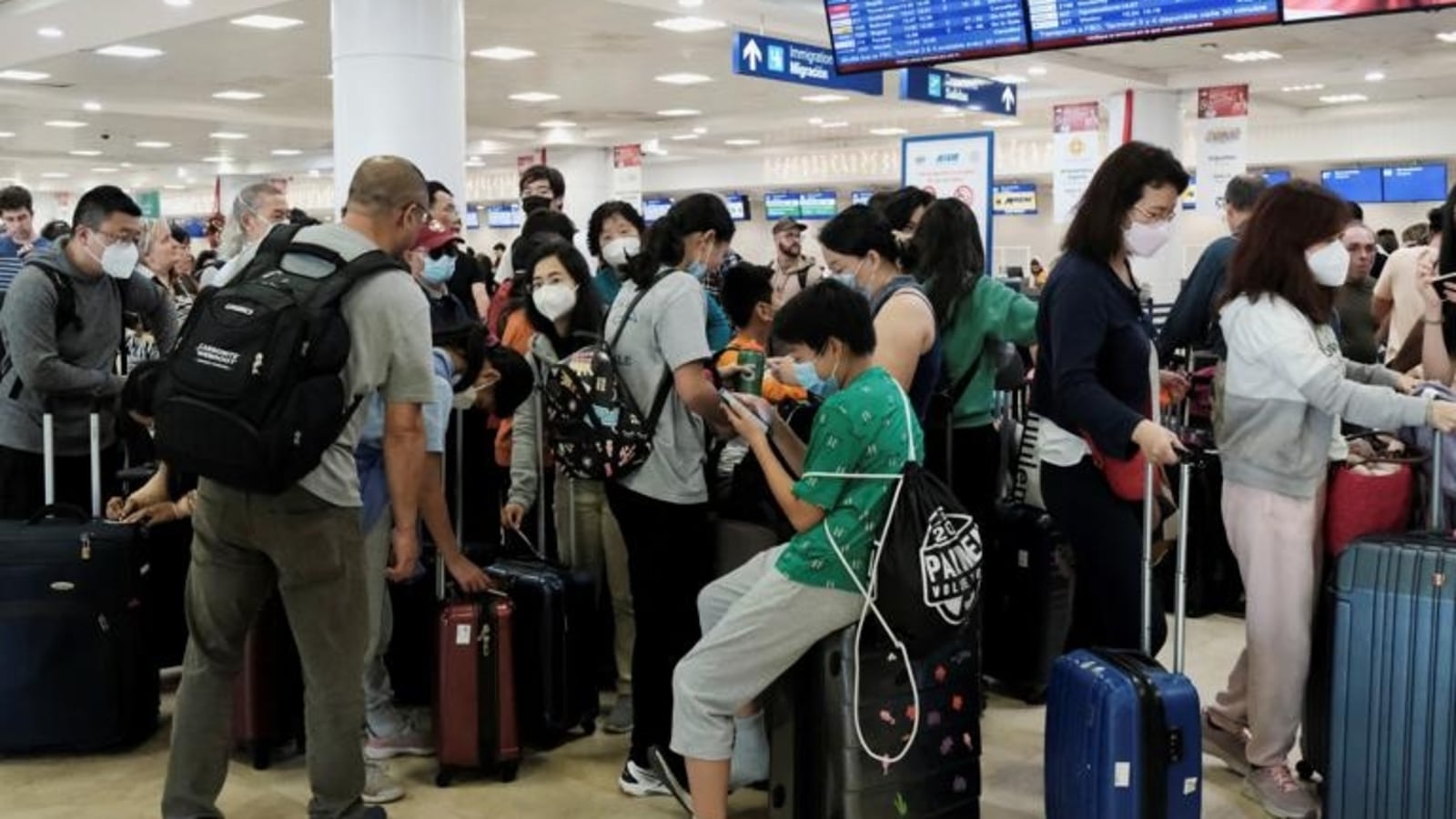 The initial registration period for 2024 H-1B work visas will open from March 1 to March 17, 2023, according to a statement by the US Citizenship and Immigration Services (USCIS). During this period, prospective applicants and representatives can complete and submit the required details using USCIS' online H-1B registration system, as per the press release.
To track registrations, USCIS will give a confirmation number for each registration submitted. However, this number cannot be used to track one's case status.
A registration fee of $10 will be levied and prospective H-1B cap-subject petitioners or their representatives should use a myUSCIS online account for each beneficiary's electronic registration and subsequent selection process. US employers and agents submitting their own registrations should use a 'registrant' account. They will be allowed to create new accounts from February 21.
USCIS added that although representatives can add clients to their accounts at any time, beneficiary information and registration can be submitted by the representatives and registrants only by March 1. Through a single session online, petitioners and representatives can submit registrations for several beneficiaries. There is a provision to edit and save draft registrations in the account before payment and final submission of registration.
If the immigration agency receives enough registrations by March 17, registrations will be chosen randomly and selection notifications will be sent through myUSCIS account. In case of less registrations, all forms submitted in the initial registration period and which fulfil the requirements will be chosen. Account holders can expect an update from USCIS by March 31.
According to the USCIS notice, the U.S. Treasury Department has agreed to a temporary rise in the daily credit card transaction limit from $24,999.99 to $39,999.99 for the FY 2024 H-1B cap season due to the high volume of earlier registrations that surpassed the daily credit card limit. USCIS will share more information on the same before the initial H-1B registration period begins.
USCIS also added that an "H-1B cap-subject petition, including a petition for a beneficiary who is eligible for the advanced degree exemption, may only be filed by a petitioner whose registration for the beneficiary named in the H-1B petition was selected in the H-1B registration process".
H-1B visa is a temporary and non-immigrant work visa through which foreign professionals are hired by US companies in specialty jobs, typically in IT, finance, engineering. The initial duration of an H-1B visa category is three years, which may be extended for a maximum of six years.
Amid the massive layoffs across tech giants, a large number of Indian IT professionals, who are on non-immigrant work visas like H-1B or L1, are now scrambling for options to stay in the US to find a new job within the stipulated period. Those on H-1B visas have to find a new job within 60 days or else they would be forced to return to India.
A recent report also stated that the Joe Biden administration has proposed to hike the fee for work visas such as H-1B and also L visas, which are usually borne by the employer, thus increasing the cost of hiring.
Adani says $2.5 billion FPO 'on schedule' amid Hindenburg row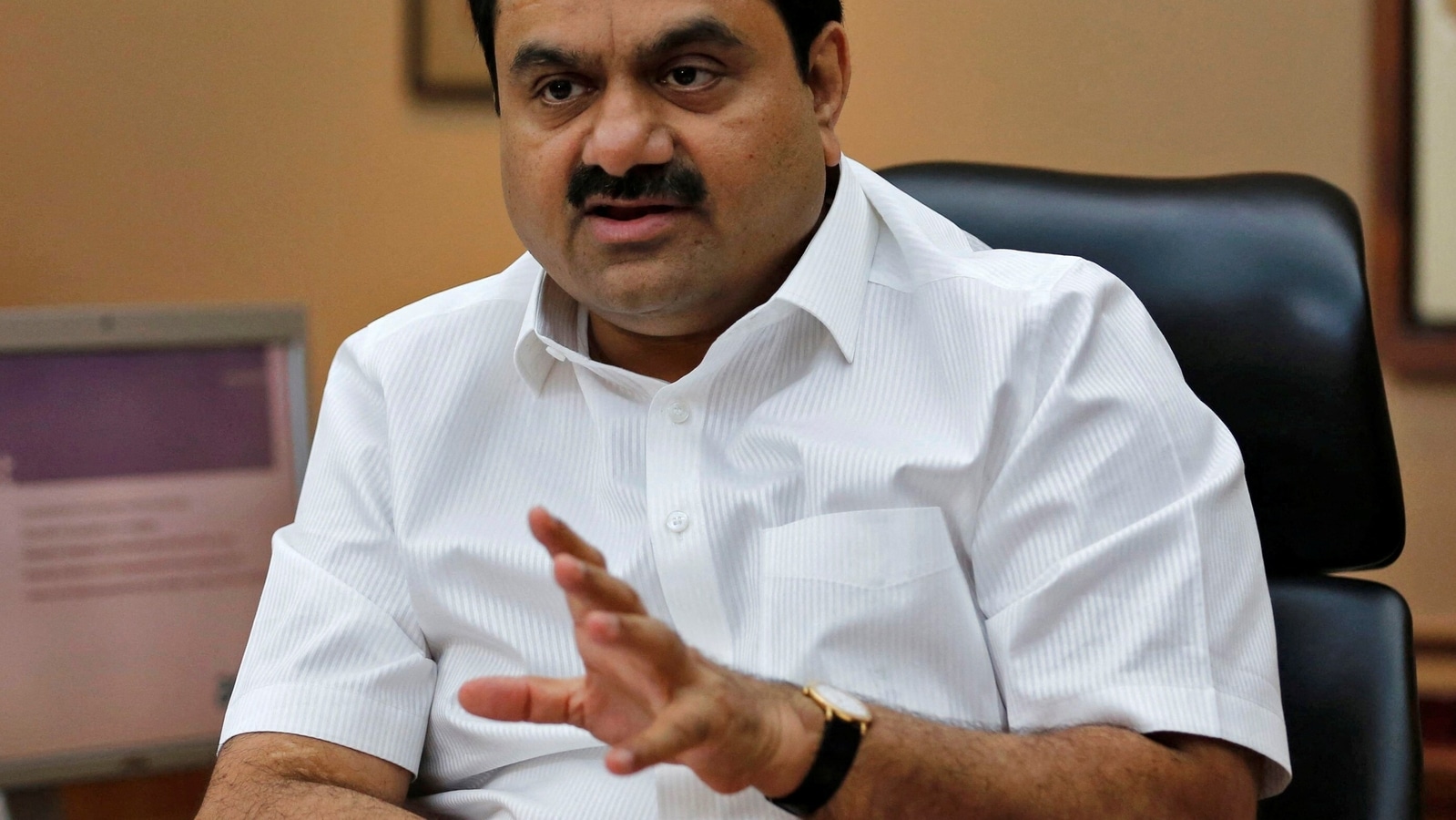 A $2.5 billion share sale by India's Adani Enterprises remains on schedule at the planned issue price, the company told Reuters on Saturday, while sources said bankers were considering changes due to a market rout in the group's shares.
Bankers on the deal were considering extending the sale or cutting the issue price after shares of Adani plunged following a report from a U.S. short seller, three people familiar with the matter told Reuters on Saturday.
Adani Group in a statement said: "There is no change in either the schedule or the issue price."
"All our stakeholders including bankers and investors have full faith in the FPO (Follow on Public Offer). We are extremely confident about the success of the FPO," it said.
Seven listed companies of the conglomerate controlled by one of the world's richest men, Gautam Adani, have lost a combined $48 billion in market value since Hindenburg Research on Tuesday flagged concerns about debt levels and their use of tax havens.
The Adani Group has called the report baseless and said it was considering taking action against Hindenburg.
Sources had said that among the options the bankers were considering included extending the Tuesday subscription closing date by four days.
Friday's 20% fall in shares of group flagship Adani Enterprises dragged it 11% below the minimum offer price of the secondary sale.
On the first day of retail bidding on Friday, the issue attracted around 1% of its targeted number of subscribers, raising concerns over whether it would be able to proceed.
Investors, mostly retail, had bid for around 470,160 of the 45.5 million shares on offer, stock exchange data showed.
"Everyone was shocked. They did not expect such a poor response," one source said.
The other option being considered by bankers is lowering the price, the sources said, with one saying it could be cut by as much as 10%.
Adani had set a floor price of 3,112 rupees ($38.22) per share and a cap of 3,276 rupees – well above their close at 2,761.45 rupees on Friday.
A decision was expected on Monday, the sources said.
"Revision in price band or time extension of public issue can technically be undertaken with a newspaper advertisement and issuing an addendum," said Sumit Agrawal, managing partner at Regstreet Law Advisors and a former officer of the Indian capital markets regulator.
The sale is being managed by Jefferies, India's SBI Capital Markets, and ICICI Securities, among others. They did not immediately respond to requests for comment.
The Hindenburg report questioned how the Adani Group used entities in offshore tax havens such as Mauritius and the Caribbean islands.
It said key listed Adani companies had "substantial debt", which put the entire group on a "precarious financial footing".
Laid off? Here's how you can protect your money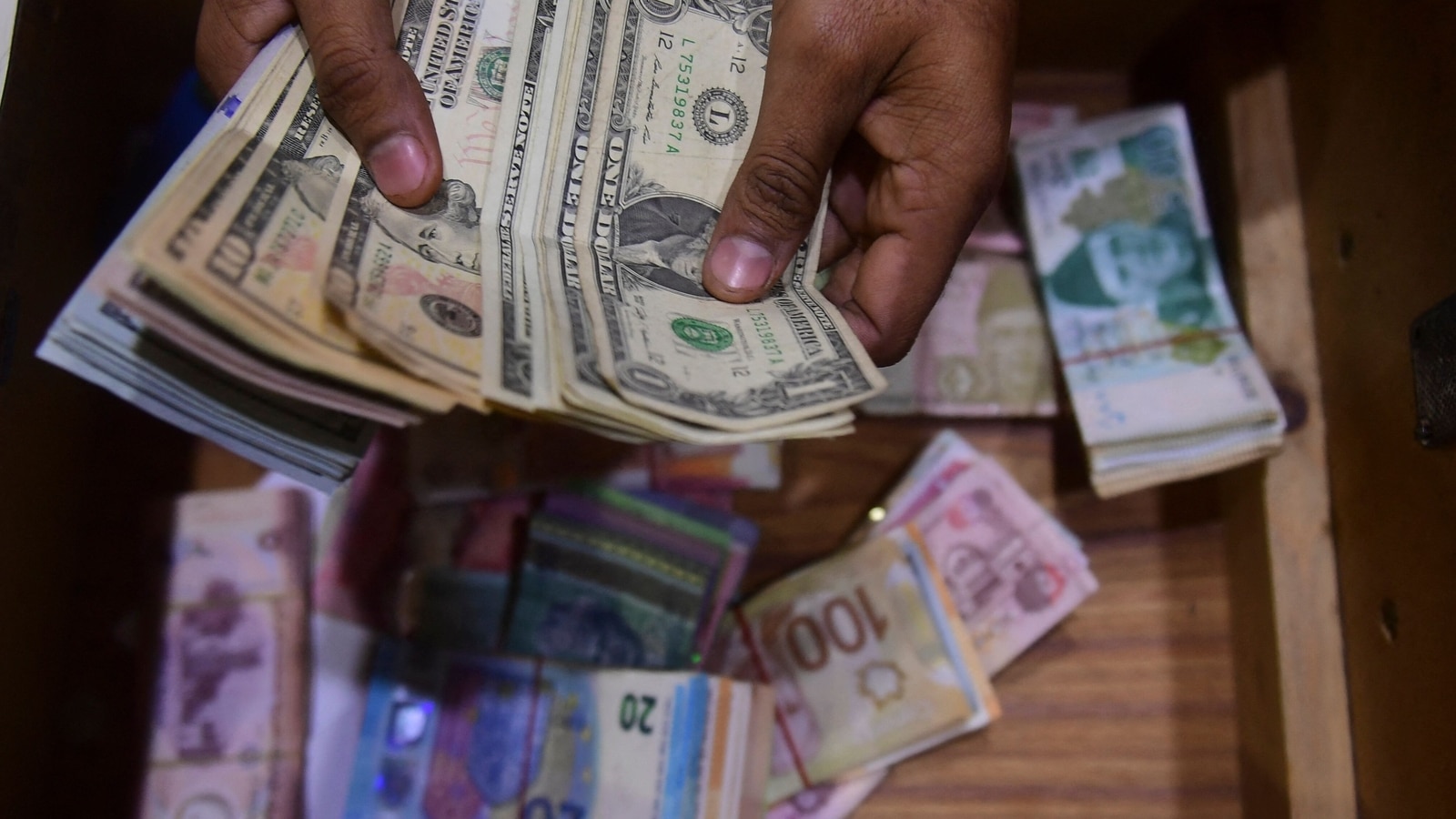 If you've just been laid off, you're probably feeling unmoored and worried about what happens next, especially if this is the first time you're going through it.
Beyond the obvious (like doing a detailed review of expenses), there are some more nuanced crucial steps to ensure you don't make the situation go from bad to worse. For those who worked for a tech firm or bank — you're probably getting a pretty generous severance package and benefits, so you'll want to avoid any missteps to make the most of them.
First, review the severance agreement and make sure you understand the terms — most importantly, how long you have to sign and return it. If you work for a huge company that just laid off thousands of employees, there probably isn't much room for negotiation.
But if you were at a smaller firm, don't assume you can't ask for things, such as job placement help. And don't forget about miscellaneous items like unused vacation days or unreimbursed expenses.
Regardless of the size of your company, pay special attention to any noncompete clauses that would prevent you from working for a certain amount of time.
If part of your compensation was in the form of stock options or restricted stock units, the severance agreement should also detail how unvested equity compensation will be treated (you should check your stock incentive plan and grant documents, too, so you know exactly what's outstanding).
Some compensation agreements specify that you'll lose out on any unvested equity when you're terminated, while others may provide for immediate vesting for some or all of it, including a set period to exercise shares. For example, Alphabet chief executive officer Sundar Pichai said the firm was accelerating the vesting of restricted stock units for a period of time for laid-off employees.
On the tax front, severance pay can be tricky. It's generally taxed at the same rate as the rest of your income — but as with a bonus, how much an employer withholds for taxes will depend on how the severance is paid out. If it's separate from normal wages, a flat withholding rate of 22% applies. If that's lower than your income tax rate, you could be on the hook for the difference come tax time. If some or all of your severance is paid as a lump sum, it could push you into a higher income-tax bracket.
If you do receive severance as a lump sum, you'd be wise to put as much of it as you can to work. Look to liquid safe havens that are yielding more than they have in years — high-yield savings accounts, money-market funds and Treasury bills.
When it comes to 401(k)s, laid-off workers usually have a few options. They can keep their retirement accounts with their prior employer, or roll them over into an IRA or a new 401(k) once they find a job.
Before making any moves though, check to see if your termination is effective immediately or if you're still on the payroll for a few more weeks. If it's the latter, try to super-fund your 401(k) to get your employer's matching dollars — it's basically free money, says Rachel Elson, a certified financial planner.
The most important thing to remember if you do a 401(k) rollover: Transfer it directly to an IRA custodian, not to you, the account holder. If you don't, you'll be subject to a mandatory income tax withholding of 20%.
For health-care coverage, it's wise to price out the differences among continuing coverage with your prior employer via Cobra, going through the individual health insurance marketplace, or for those who are married, joining a partner's plan. (And you don't have to wait until open enrollment for the last option; a layoff is considered a qualifying event for health-care coverage.)
Lastly, don't forget about any life insurance coverage you may have had at your company. Many tech firms offer such generous death benefits that some employees never bother getting additional coverage. If you've been laid off, it's important to revisit that, according to Elson. If you're single without any dependents, it's probably OK to just let it go for now. But if you have someone depending on you for income, such as a child or an elderly parent, you'll want to look into a term life policy.
The length of time someone should budget to be jobless is anyone's guess, especially in this economy. Still, those recently laid off should take some heart: data from the Bureau of Labor Statistics shows almost 70% people were able to find jobs within four months.