Why Meta and Microsoft are vacating office buildings in Seattle?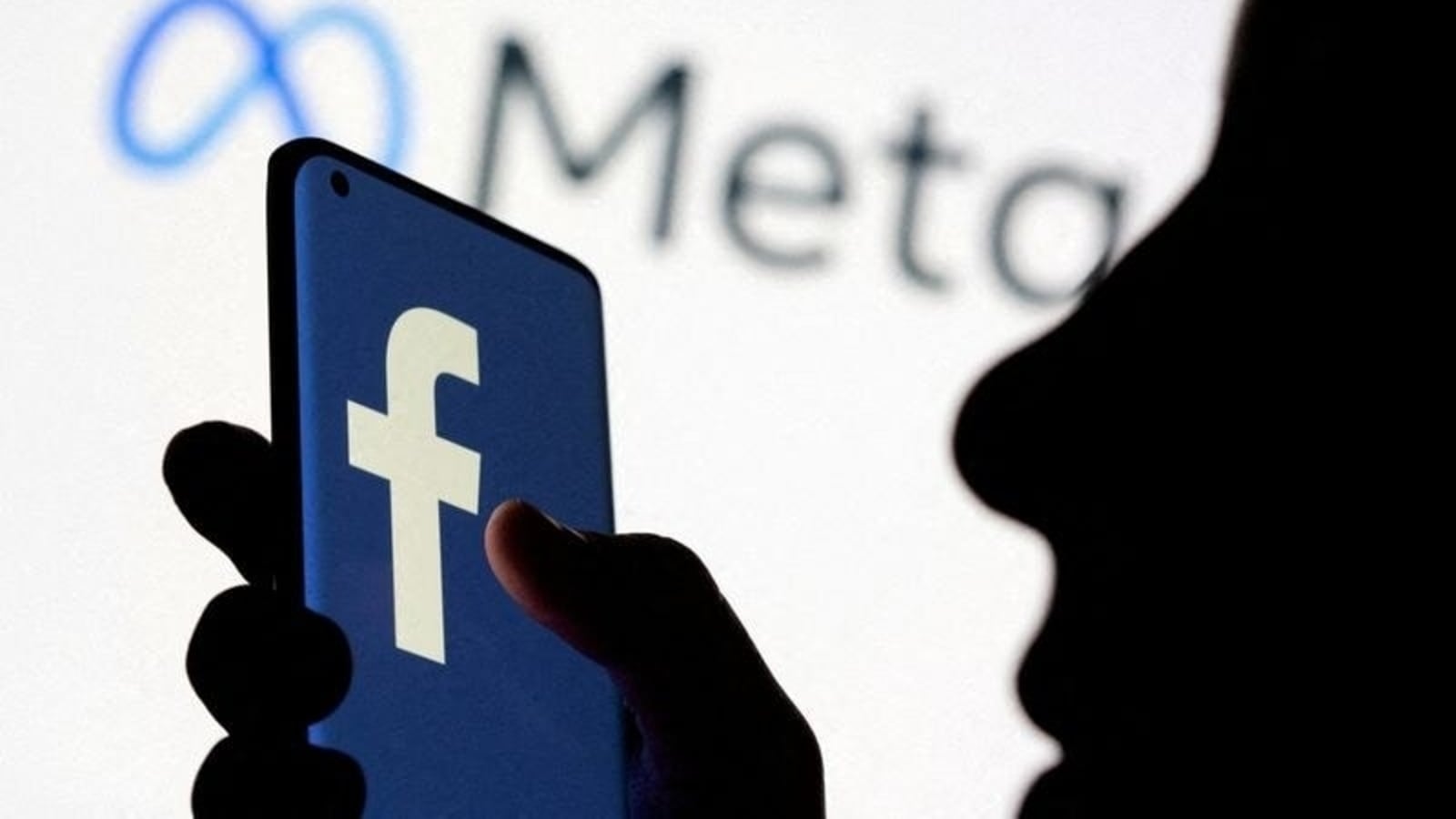 Technology giants Meta and Microsoft have now decided to vacate their office spaces in Seattle and Bellevue in United States. Facebook's parent Meta announced it was subleasing its offices in Eighth Avenue North in downtown Seattle and Spring District in Bellevue, Seattle Times reported. It has also added the review of leases for other Seattle office buildings is underway.
On the other hand, Microsoft also said it will not renew its lease at the 26-floor City Center Plaza in Bellevue when it ends in June 2024. The move comes at a time when remote work and slowdown resulting in layoffs have been crucial factors in cutting demands for office space in Seattle and other places. Both the companies have adopted remote work in recent times.
In November, Meta had laid off 726 workers from areas around Seattle. The social media giant's spokesperson said that the decisions were motivated by the company's move towards remote work. She added that the company was also trying to be financially prudent. Currently, Meta occupies offices in 29 buildings and has a headcount of nearly 8,000 workers in Seattle.
A Microsoft spokesperson said the decision is driven by its ongoing evaluation of the firm's real estate portfolio.
According to the report, the announcements by the two tech giants has brought more bad news to the office market in Seattle which is already struggling due to sluggish return of remote office workers. In downtown Seattle, the total office vacancy now stands at a low 25 per cent. The non-vacant offices are half empty because of remote work. Since last summer, the area has only seen 40 per cent of the workers present before the pandemic, a cellphone location data from Placer.ai by the Downtown Seattle Association stated.
Explained: Why use of scrap in steel production is vital to mitigate pollution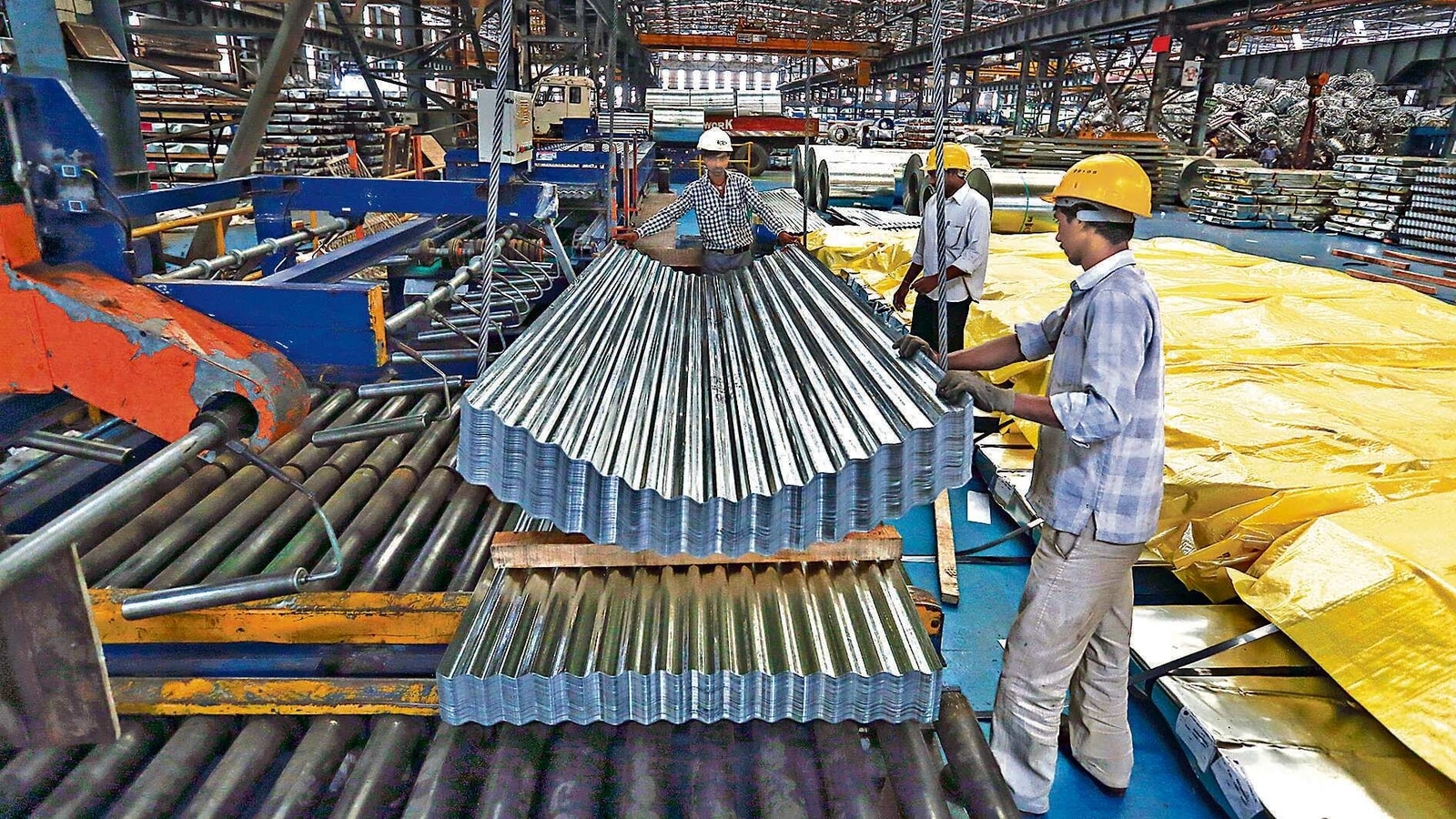 Union Steel Minister Jyotiraditya Scindia said on Saturday that his department will encourage primary steel makers to use 50% of their input from recycled or scrap steel by 2047 in order to reduce CO2 emissions and move toward a green economy that will protect Mother Earth.
How polluting is crude steel production?
With a production capacity of approximately 120 million tonnes, India has grown to become the world's second-largest steel manufacturer. The steel industry is expected to grow double over the next decade.
In this context, the consumption of huge amount of energy and resources for steel production need to be tackled. The most concerning part is, in its current state, it is extremely polluting. A tonne of steel today emits 2.55 tonnes of carbon dioxide. ALSO READ: Study proposes profitable ways to repurpose industrial waste
How use of scrap in steel production help mitigate pollution?
Steel production using scrap as the primary raw material helps to conserve vital natural resources, among other advantages. According to the steel scrap recycling policy of Ministry of Steel, each tonne of scrap saves 1.1 tonne of iron ore, 630 kg of coking coal, and 55 kg of limestone. It reduces energy consumption by 16-17%. Additionally, it cuts water consumption and GHG emissions by 40% and 58%, respectively, the report states.
In the last 8 years, where the country has raked up its steel production from 80 million per annum to 120 million tonnes per annum, use of scrap is modest 30 million tonnes. ALSO READ: Aim is to double steel production in 10 years: PM Modi
Challenges in reuse of steel scrap
1. It is difficult to ensure that scrap steel meets the necessary quality criteria for reuse because it may have deteriorated over time or been contaminated, which is a major barrier to output quality control.
2. Steel scrap frequentl y consists of a variety of steel types and grades that must be separated and sorted before they can be reused.
3. Because of its volume and mass, moving and storing large amounts of steel scrap can be difficult.
4. Depending on its intended use, steel scrap may necessitate a variety of processing steps that can be extremely energy-intensive and potentially harmful to the environment.
5. India relies heavily on imports of high-grade steel scrap to meet its demand. However, several countries, including the UAE and the EU, have restricted exports, making raw materials scarce.
Adani issue a company specific matter, says finance minister: Report
Finance Minister Nirmala Sitharaman has said that regulators Sebi and RBI should always be on their toes to keep the equity market stable and indicated that the Adani stock rout following a Hindenburg report was a company specific issue.
She said banks and insurance companies are "not overexposed" to any one company and assured that Indian markets are very well managed by its regulators.
"Yes, there have been occasional blips in the market, maybe small or big, but they do address issues like that. And I strongly believe that our regulators are seized of this matter," Sitharaman said in an interview to Times Now.
Read here: Sleeping Sebi: Mahua Moitra, Priyanka Chaturvedi on 'unusual price movement' statement
Adani Group stocks are witnessing a meltdown on the bourses after the US-based short-seller Hindenburg Research made a litany of allegations in a report, including fraudulent transactions and share price manipulation at the Gautam Adani-led group.
The Adani group has dismissed the charges as lies, saying it complies with all laws and disclosure requirements.
Hindenburg released the report on January 24 — the day on which Adani Enterprises' ₹20,000-crore follow-on share sale opened for anchor investors, while the allegations have been rejected by the conglomerate.
Though the follow on public offer (FPO) was over-subscribed, the Adani group decided to scrap the FPO.
"I don't want to have any view on it except that the regulators should act, act in time, and act to keep the market stable, act to keep India's regulatory functions at its best, whether it is the Reserve Bank, or SEBI. Sitting in the Finance Ministry, my view would be that the regulators should be always on their toes. And that is where I would comment on what's got to be done," Sitharaman said.
The Minister was replying to a question on whether the Adani group stock rout was just a market activity, or this has happened for just one stock.
The stock price of Adani Enterprises fell by over 70 per cent from its peak of ₹4,190 in December, last year.
Since January 24, the BSE Sensex has slumped by over 1,000 points largely driven by sell off in Adani group stocks.
Asked if the Adani issue is just a company problem, Sitharaman said: "I would think so".
The Minister said she did not see any impact of the Adani issue on the fund flow into India. "… The last few days India has received more than (USD) eight billion. Our forex reserves have gone up by (USD) eight billion in the last few days".
Sitharaman said banks and insurance companies, which have exposure to Adani group, are themselves speaking, and covering every aspect of what is worrying people, and disclosing their exposure.
"They are not overexposed to any one company. You are hearing it from the horse's mouth," Sitharaman said.
Amid concerns over banks' exposure to the crisis-ridden Adani Group, the Reserve Bank had on February 3, issued a statement saying that India's banking sector is resilient and stable, and the central bank maintains constant vigil on the lenders.
Similarly, stock market regulator Sebi on Saturday said it is committed to ensuring the stock market's integrity and all necessary surveillance measures are in place to address any excessive volatility in individual shares.
Without naming Adani group specifically, the capital markets watchdog said in a statement that unusual price movement in the stocks of a business conglomerate has been observed in the past week.
Read here: On Adani row, SEBI says it's committed to ensuring market integrity
The 10 listed Adani group firms have faced a combined erosion of over ₹8.5 lakh crore in just six trading sessions.
Several Opposition leaders and some experts have been raising questions about Sebi not acting in the Adani matter, while Parliament proceedings have also got disrupted on this issue for two days.
Stock exchanges BSE and NSE have put three Adani group companies — Adani Enterprises, Adani Ports and Special Economic Zone and Ambuja Cements — under their short-term additional surveillance measure (ASM), which basically means that intra-day trading would require a 100 per cent upfront margin and is aimed at curbing speculation and short-selling in these stocks.
India's focus should not be on trade deficit, but… :NITI Aayog's VC on China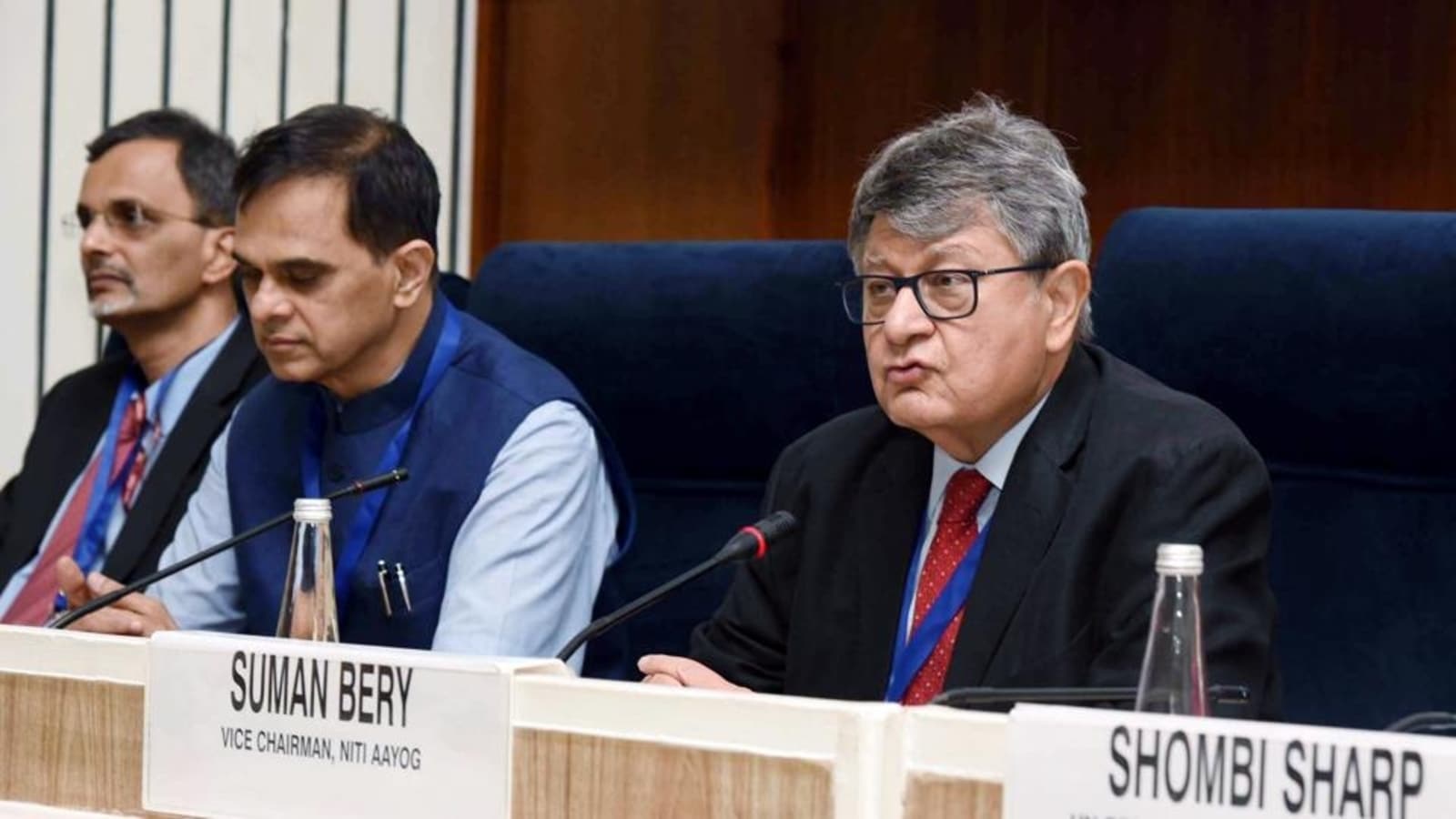 NITI Aayog vice chairman Suman Bery on Sunday said that India's focus should not be on overall trade deficit with China, instead it should be on reducing New Delhi's dependence on Beijing for certain critical inputs. ALSO READ: Non-BJP states seek Niti Aayog-like body for revamping planning boards
According to Bery, the right response is to diversify to other sources of supply for critical inputs including active pharmaceutical ingredients (APIs) and supply chain for renewables.
China is the world's largest producer and exporter of APIs and many of the Indian companies depend on imports of the ingredients to produce various formulations.
"India's focus should not be on the trade deficit with China. It should be on our dependence on China for certain critical inputs," he told.
He was asked what measures India should take to reduce its rising trade deficit with China.
He said it is unfortunate that in the last seven years, the larger powers, both the US and China have chosen to weaponise trade interdependence. ALSO READ: 'Fresh vegetables… combat readiness': Xi Jinping asks Indo-China border troops
"It is unfortunate that China, which is a very competitive source of intermediate goods, is also a power with which we have some military difficulty that puts a different kind of complexion," he said.
Indian and Chinese troops clashed along the Line of Actual Control (LAC) in the Tawang sector of Arunachal Pradesh on December 9 and the face-off resulted in "minor injuries to a few personnel from both sides.
According to recent data released by the Chinese customs, the trade between India and China touched an all-time high of USD 135.98 billion in 2022, while New Delhi's trade deficit with Beijing crossed the USD 100 billion mark for the first time despite frosty bilateral relations.
To reduce the trade deficit with China, Bery suggested that India should formulate a sector-by-sector strategy.
Bery said Chinese enterprises are looking for markets and they want to hold on to the Indian market. "And to do that, they should be prevented from being monopolists, by the way," Bery emphasised.
China's exports to India climbed to USD 118.5 billion, a year-on-year increase of 21.7 per cent.
During 2022, China's imports from India dwindled to USD 17.48 billion, a year-on-year decline of 37.9 per cent.