Chetan Sharma: Mix of indie and mainstream films worked for me | Bollywood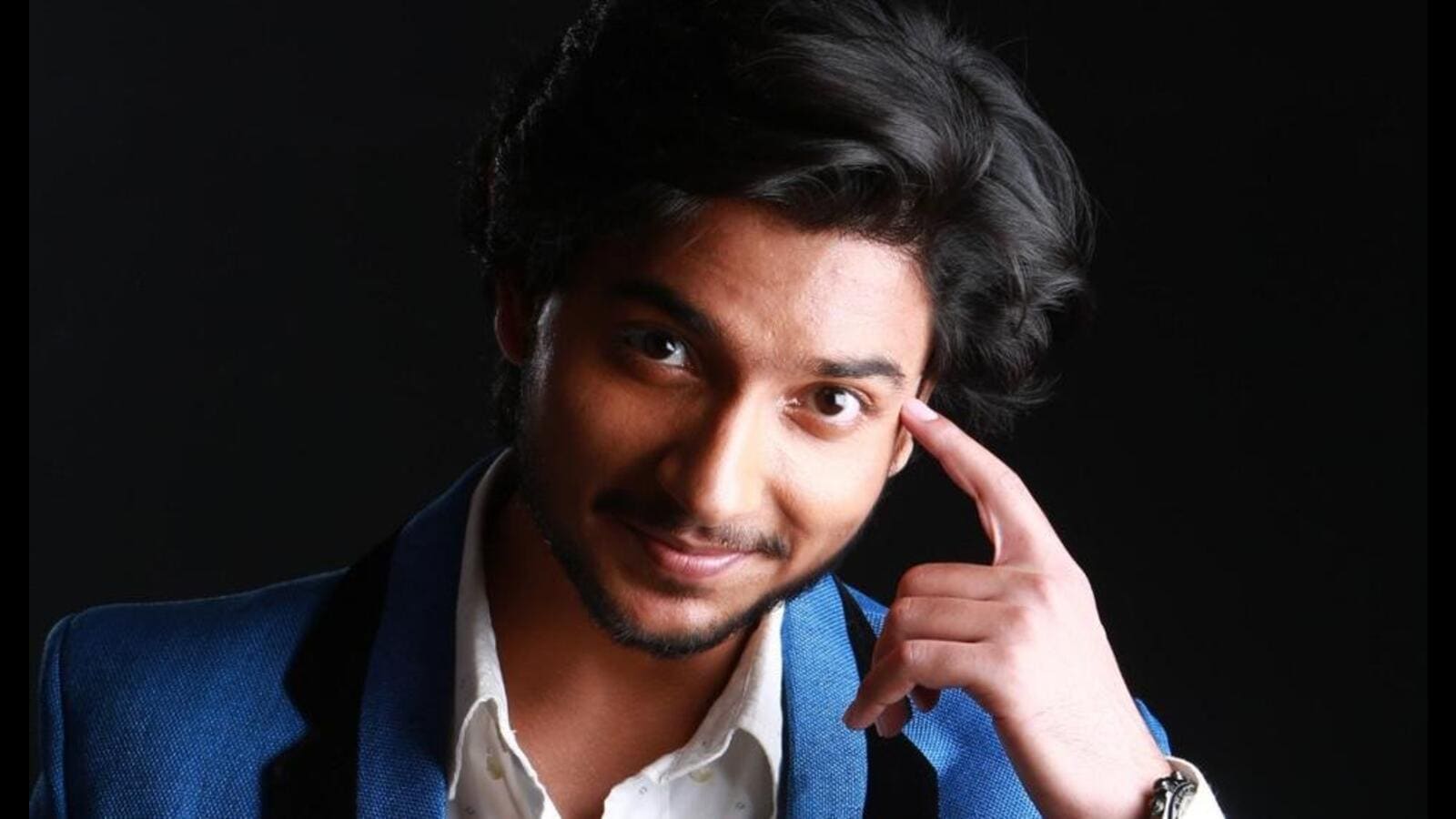 Young actor Chetan Sharma believes that it has been a good mix of independent and commercial films that established him firmly in the entertainment industry. The Pagglait, Delhi Crime and Sacred Games2 actor says that his bet on independent films has paid him well.
"When I shot for cult film Ankhon Dekhi (2013), it was a small independent project which initially did not work too well in theatres, but my monologue in the film has been one of the highest points in my career. My faith in parallel cinema fetched me films like Binnu Ka Sapna, Shackle, Chidi Balla and upcoming 2020 Delhi. I played the lead in all of them and they did very well at international film festivals," says the Meenakshi Sundareshwar (2020) and Parched actor (2015)
He credits this mix as his biggest success. "Commercial projects gave me recognition in the masses and independent films established me in the industry. It's this mix that helped me sail in the industry without a mentor. Makers now know and understand that I am available to experiment with all types of cinema. The thirst of playing the lead I can quench with indie films while commercial projects help me get more projects," he says.
Last seen in OTT series Trial by Fire, he has a number of projects coming up. "I play the lead in independent film Who Am I by young director Shireesh Khemariya, I have a very important part in Bholaa directed by Ajay sir (Devgn), Varun Grover's short film Kiss which is having a great run in the international festivals and Aparna Sen's film The Rapist in which I have a negative role. There is more but I am not allowed to talk about them," adds Sharma.
The actor says that it's the faith of his father that he became an actor. "I was good in studies and my dad exposed me to theatre and motivated me to do workshops. It became my hobby and eventually became my passion. Honestly, I was directionless and it was much later I realised he was grooming me to become an actor, which I eventually became," he says proudly.
Hrithik's girlfriend Saba Azad reacts to people talking about her personal life | Bollywood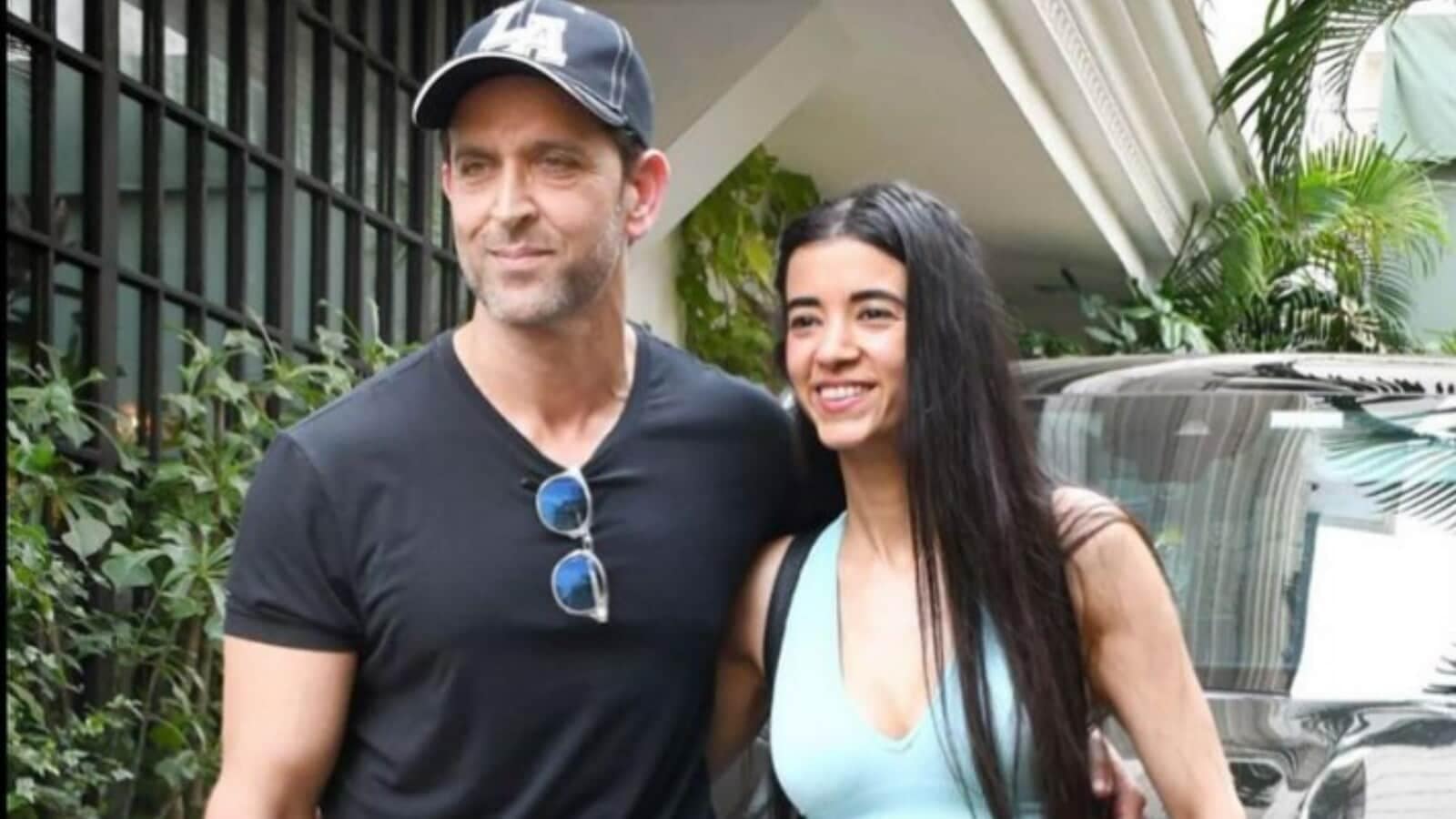 Actor-singer Saba Azad, who is dating actor Hrithik Roshan, has spoken about how people talk about her personal life. In a new interview, Saba said about showbiz that 'this is one industry', where a person's personal life is discussed. Saba also talked about 'commercial Bollywood music'. (Also Read | Hrithik Roshan, Saba Azad party with Sunaina Roshan on her birthday)
Rumours about Hrithik and Saba's relationship started, when they were spotted on a dinner date together in February last year. Later, she also joined Hrithik's family for a get-together. The rumours came to an end after the two walked hand-in-hand at filmmaker Karan Johar's 50th birthday bash in May, last year. Hrithik was previously married to interior designer Sussanne Khan.
In an interview with News18, Saba said about the attention her relationship with Hrithik gets, "If one was to go to work, anywhere else, to any other field, you go to work, you come back home, nobody is discussing your personal life. Your personal life is your business. But I find this is one industry where it would be discussed. But having said that, let's not talk further about it."
Talking about music in Bollywood, Saba added, "To be honest, I don't know what commercial Bollywood music is anymore. Bollywood not only… It gets inspired, borrows, and makes its own, (there are so many genres). You can't really be like 'this is Bollywood music.' Because sometimes you're listening to Raggea, sometimes it's dubstep, drum, and base, or straight-up pop. So I don't think Bollywood is one thing. It is many facetted, many coloured things."
Saba and Hrithik are often seen together in Mumbai as they step out for dates and events. She also spends time with his family members. They have also taken several vacations together so far. However, an official confirmation of their relationship is still awaited.
Hrithik will be next seen in director Siddharth Anand's aerial action thriller film Fighter opposite Deepika Padukone and Anil Kapoor. The film is all set to hit the theatres in January 2024. He was last seen in Vikram Vedha, the Hindi remake of the Tamil hit of the same name. The film also starred Saif Ali Khan and Radhika Apte.
Saba will be next seen in the film Songs of Paradise alongside Soni Razdan. She recently lent her voice to the title track of the upcoming series Farzi. Titled Sab Farzi, the song has been composed by music composer duo Sachin-Jigar and penned by Priya Saraiya.
Rakhi Sawant's husband Adil Khan Durrani holds her hand during mom's last rites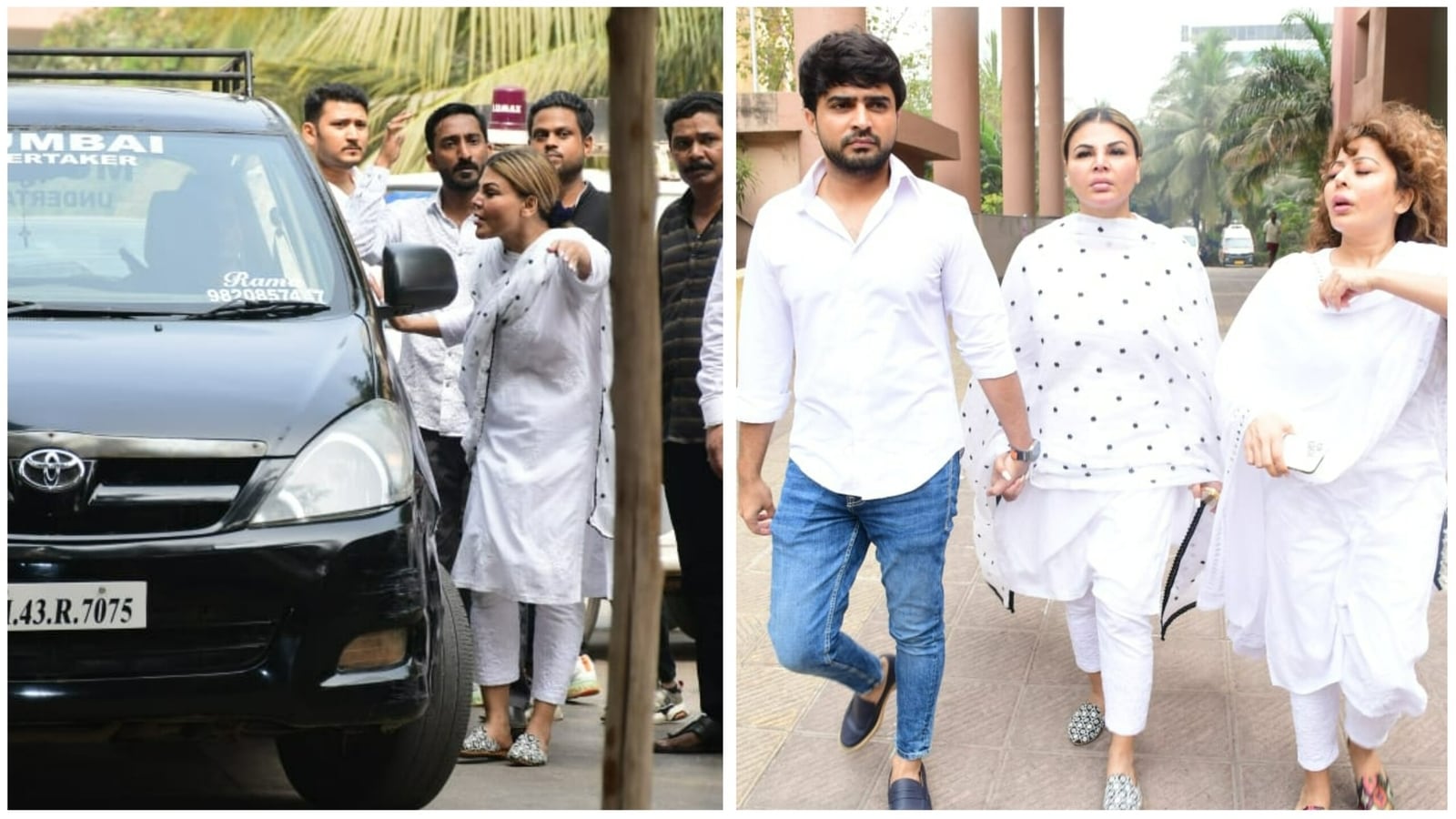 Rakhi Sawant's mother Jaya Sawant died after a long battle with cancer on Saturday. On Sunday, Rakhi and her husband Adil Khan Durrani were seen at the Dr RN Cooper Municipal General Hospital in Mumbai to take care of the arrangements for her final rites. Rakhi had informed on Instagram that her mother will be buried at the Oshiwara Christian Graveyard in Mumbai on Sunday. Also read: Rakhi Sawant cries inconsolably after her mom dies of cancer in Mumbai hospital; Jackie Shroff, Aly Goni express shock
Rakhi and Adil were seen walking hand-in-hand as they arrived at the Cooper hospital ahead of her mom's final journey to the graveyard. Rakhi, in a white salwar-suit, was also seen guiding the van, which carried her mom's casket to the graveyard. A few near and dear ones were also seen along with them.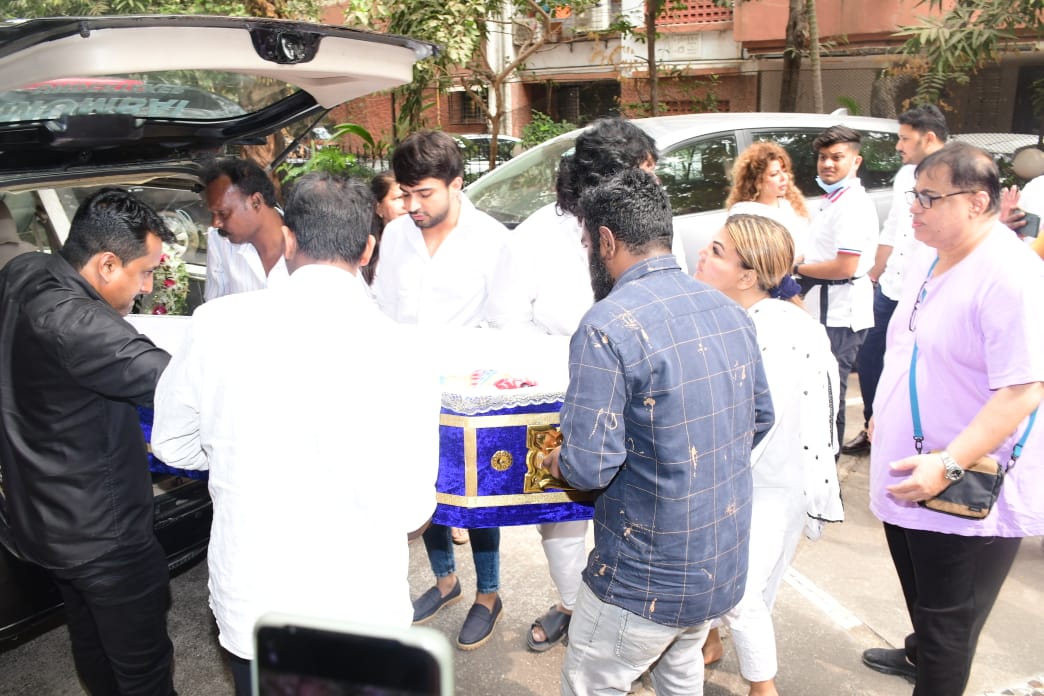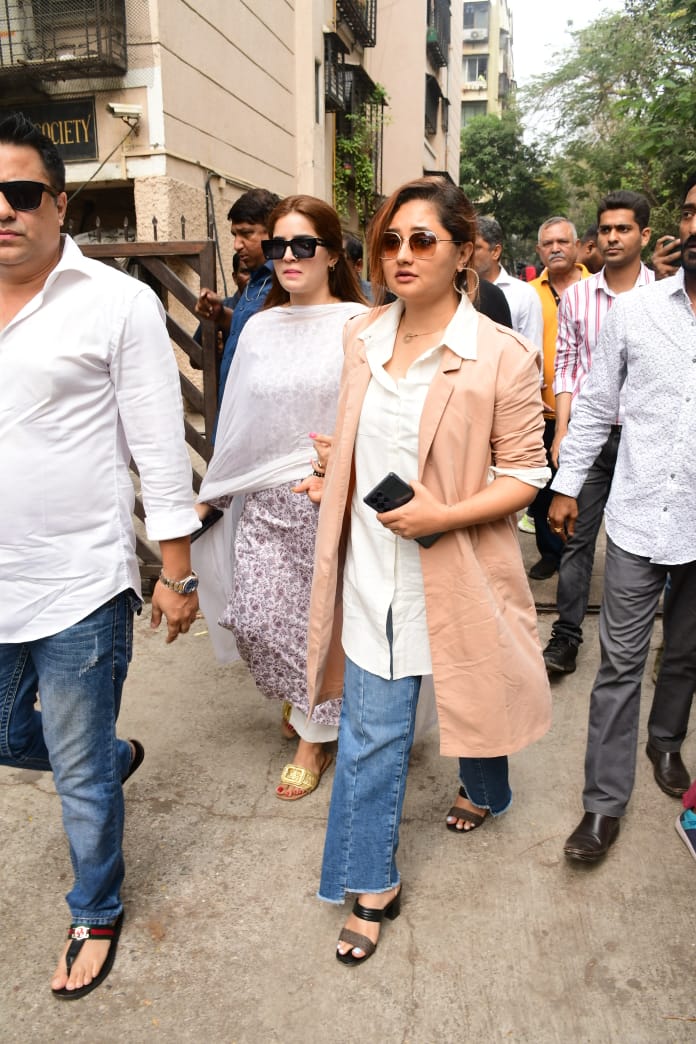 Jaya died at around 9pm on Saturday, according to Deepak Namjoshi, pulmonologist and director, CritiCare Asia Multispecialty Hospital and Research Center, Juhu. She was 73. According to Deepak, Jaya had stage four endometrial cancer which had spread to the brain, lungs and liver. "She was admitted around a fortnight ago. She was earlier treated at another hospital and later referred here," he told PTI Saturday night.
On Sunday, Rakhi shared a statement on her Instagram Stories, "With deep sorrow, I, Rakhi Sawant, inform you (about) the sudden death of my beloved mother. Many of you know that she was suffering from some medical conditions… I'm sad to say that she is gone… join us for the funeral service of my mother at 12 noon."
She also shared a video of her mom's last moments in pain and wrote in Hindi, "Today, my mother left me. And I have nothing to lose. I love you, Maa. Now who will listen to me, who will embrace me? I miss you, Aai." She was seen crying while sitting on the floor beside her mom's bed.
Rakhi was regularly spotted visiting her mom at the hospital and shared videos of her on Instagram. She had revealed in April last year that Salman Khan and his brother Sohail Khan had provided help for her mother's treatment.
Lollapalooza India Day 1 recap: Imagine Dragons mark India debut, AP Dhillon wins hearts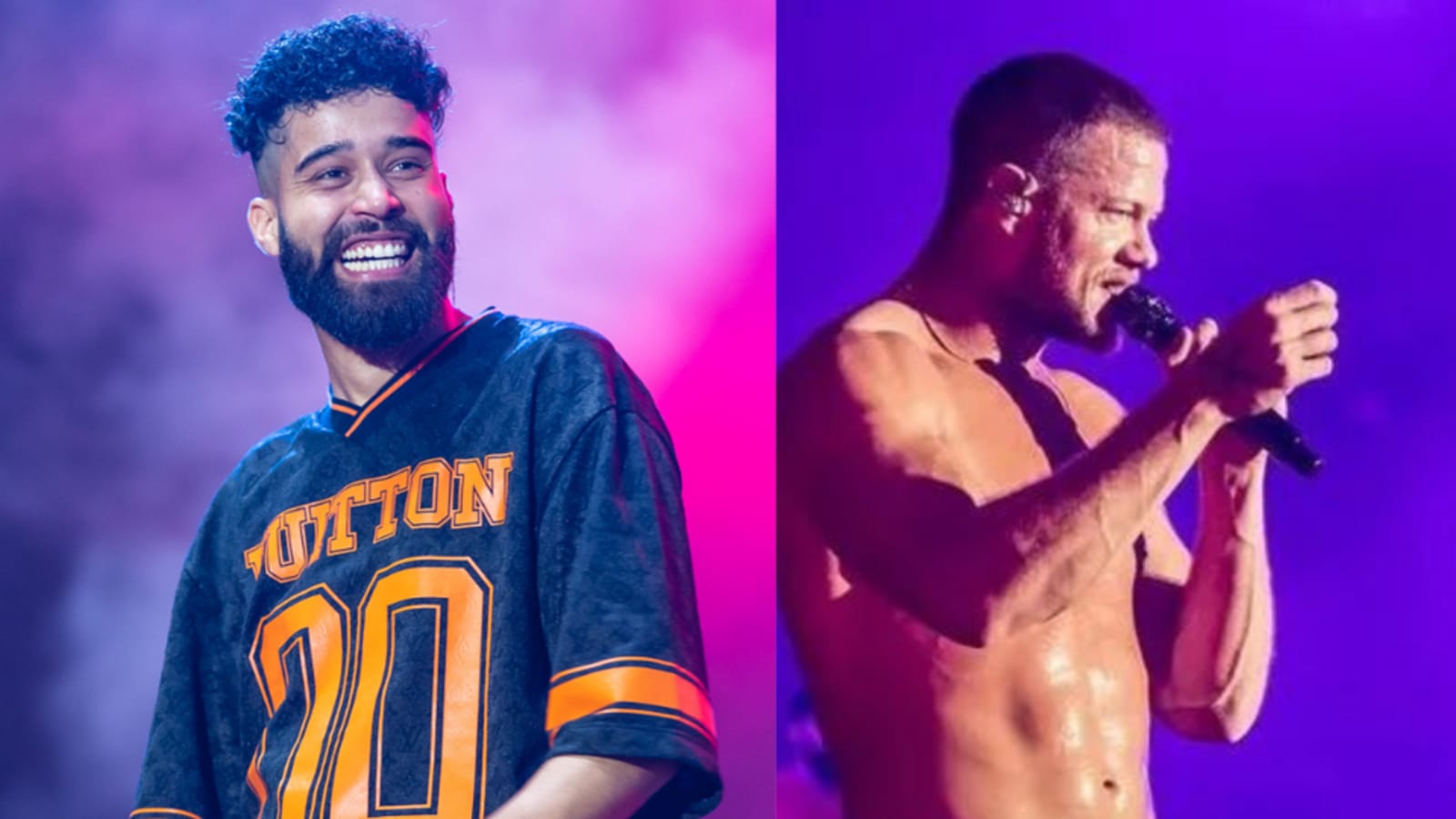 The annual American music festival, Lollapalooza marked its debut in India on Saturday. Held at Mumbai's Mahalaxmi Racecourse, the two-day event is believed to have entertained over 60,000 music lovers. Featuring over 40 artistes across four stages, day one of Lollapalooza India 2023 saw acts by music outfits Easy Wanderlings, Bloodywood, Kumail, Sandunes and more. The highlights of the show, however, were performances by world-leading musicians AP Dhillon and Imagine Dragons.
While the first 30 minutes of the Punjabi singer's hour-long act were quite a damper with his low energy and lip syncing being quite evident, the Brown Munde singer rocked the second half by belting out his chart-topping hits such as Summer High, Dil Nu, Woh Noor, Excuses and more. During his performance, he also engaged with the audience. The singer got off the stage to greet his fans and also threw the ukulele towards the crowd.
Imagine Dragons, the American pop rock band, wrapped up the first day of the festival. This was the band's maiden performance in the country. Lead singer Dan Reynolds greeted the fans with a namaste and said, "This is the first of many shows."
The band performed their iconic songs such as Radioactive, Bad Liar, Believer, Enemy, Thunder and more. In the midst of the performance, Reynolds went shirtless. He jumped into the crowd multiple times. Reynolds also borrowed the Indian tricolour from a fam and waved it during his act.
He shared his gratitude towards the audience members. "You people have been nice and kind. Your food is amazing. Thank you for receiving me with such kindness. What a pleasure it has been to be here today."
Interestingly, there was some Bollywood flavour to the fest too. While actor Rajkummar Rao was seen cheering for Imagine Dragons, actor Hrithik Roshan made a quick presence for his girlfriend, singer Saba Azad's gig.