Eileen review: This unhinged mix of Carol and Hitchcock ultimately disappoints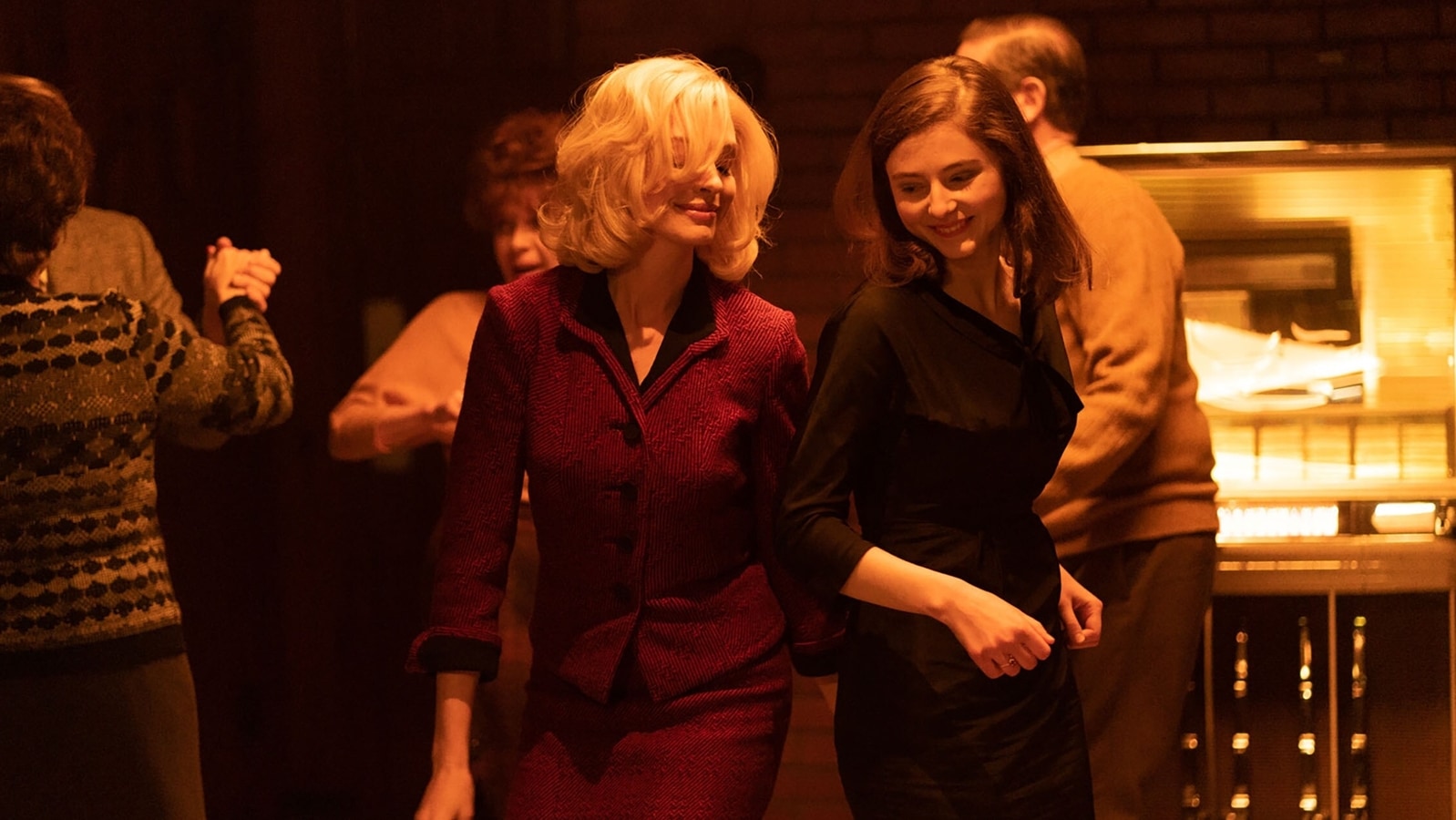 For those who have read the fascinating book by Ottessa Moshfegh, the surprises won't obviously register in the feature film adaptation by Lady Macbeth director William Oldroyd. But the ones who know the twisted logic of the source material, are aware that it is more interested in the character study than being a suspense thriller. Yet, as Eileen advances towards its shocking twist with ice-cold readiness, the payoff fizzles out of thin air in disappointment. (Also read: Poacher review: Richie Mehta crafts an atmospheric tale on illegal ivory trade)
Eileen, which premiered at the Sundance Film Festival, immediately sets off for a Hitchcockian foreboding with that title font, and introduces its 24-year-old titular character, played by Thomasin McKenzie, who spots a couple making out inside their car. She can't help but look for more, even as she has to head back to her drab juvenile prison duties. Back home, she has to take care of his crass, alcoholic father (an underutilized Shea Wigham), a former police officer who now occasionally flashes his gun in the neighbourhood.
Of course, an inevitable shift occurs with the arrival of Rebecca (Hitchcock references are always cool, even when it's so in-your-face) played with sultry charm by Anne Hathaway. She's a blonde with some of her own ideas, who begins her work at the prison and immediately connects with Eileen. She starts to wash more regularly and wears more pretty outfits. Rebecca asks her out and Eileen promptly accepts. Both of them dance in an unforgettable scene, and then share a sweet kiss that sends Eileen into a daze- how did she come to this moment? Meanwhile at her workplace too, she has eyes set on a peculiar case of an inmate named Leo Polk (Sam Nivola) who has killed his father with a knife. Rebecca wants to dig deep, she wants to know why. Polk's mother (Marin Ireland) is called.
Eileen attempts to build its subtext for a twisted payoff in the later half of the film, but Oldroyd never fully draws in the complexity of the protagonist as groundwork to turn into that twisted dimension. In the book, Moshfegh cuts Eileen as someone who is steeped in self-hatred and body issues- whose wild fantasies are her only escape. Point in case, this passage from the book: "That night I lay on my cot and poked at my belly, counted my ribs, squished at my guts with gloved fingers. It was cold up in the attic, and that cot was flimsy. It just barely bore my weight: one hundred pounds with clothes on, if that." Eileen the film barely makes that cut in the a screenplay by Luke Goebel and Moshfegh, and instead McKenzie hovers around in her deceased mother's clothes with a quiet but firm sense of affirmation. The chemistry between her and Rebecca barely develops- even as comparisons to Todd Haynes' Carol are inescapable to a fault. The scene, arriving with a carefully concocted energy, then escalates.
The scene-stealer in Eileen amidst the dual, effective performances of McKenzie and Hathaway is Marin Ireland, whose shattering monologue in the third act is so carefully orchestrated that her narrative fights its way up to the foreground. But Eileen is not interested in her story, and the gasp-inducing twist ultimately becomes forced and infuriating. Precisely because cinematographer Ari Wegner's work here is brilliant throughout, and combined with Richard Reed Parry's jazz-induced score, together they continuously yearn to amplify Eileen's turn towards the dark.
Eileen, for all its lush promise and pull, never really knows what kind of film it wants to be. You never quite know what you are watching either- a bitterly resolute queer romance, or a pulpy psychological thriller. The shift feels never quite achieves that sense of unhinged, sinister gravity. Frustratingly impatient yet gloriously alluring, Eileen's woozy ambitions never quite matches its magnetic heroine.
Boman Irani posts sweet pics with wife Zenobia on anniversary, Farah Khan reacts | Bollywood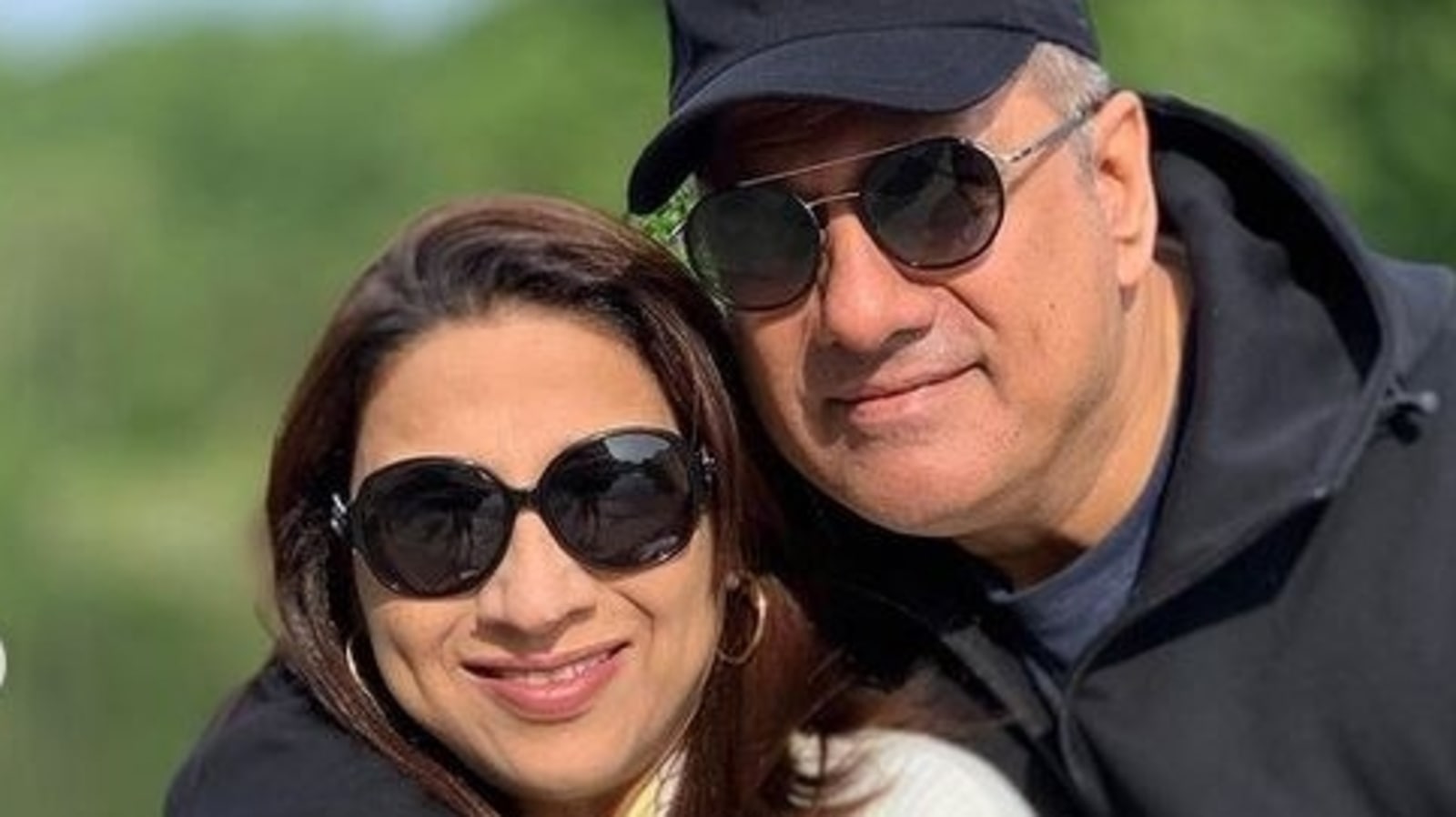 Bollywood actor Boman Irani celebrated his wedding anniversary on Saturday, and shared pictures with his wife, Zenobia, in an Instagram post. Filmmaker-choreographer Farah Khan had an interesting and hilarious comment for the post and she labelled the couple as "irritatingly happy". (Also read: Boman Irani shares cute video with pet dog)
Sharing several pictures of himself with Zenobia, Boman wrote on his Instagram post, "Living under the same roof for 38 years. Living with the same heartbeat for 41. You taught me that winning an argument is actually a loss. Because it's a stupid, pointless victory. So don't waste time. But you always said this only when you lost an argument..(laughing emojis) Happy anniversary Zeenu..".
Farah was among the first ones to respond and she wrote, "Happy Anniversary u both irritatingly happy couple." Anupam Kher, Neena Gupta and Chunky Pandey, among a few others also posted "Happy anniversary" wishes for the couple in the comment box. Ritiesh Deshmukh also wrote, "Happy anniversary love birds." Kiku Sharda, Diana Penty, Daboo Ratnani, Ronit Roy and Gautam Rhode also posted wishes for the couple.
One of the pictures that Boman shared showed the couple walking on a street, hand-in-hand as Zenobia smiled, looking at him. Several other pictures had the couple smiling as they posed together for photographs at various ocassions.
Boman and Zenobia got married in 1985 and they have two sons – Kayoze Irani and Danesh Irani. Sharing how they met, Boman had told Humans of Bombay in 2020 that it was love at first sight when Zenobia walked into his wafer shop and then would visit everyday and would chat up with him.
"I knew she liked me tooI mean, who needs so many wafers? Across-the-counter chats turned into callswe'd talk about everything. But during her BSC exams, her dad said, 'If you don't mind, please don't call for a month, she's getting distracted!' It was tough, but it cemented my feelings," he had said. The actor added that they went on their first date after her exams and he proposed to her on the first date.
He was most recently seen in Sooraj Barjatya's Uunchai that also featured Anupam Kher, Sarika, Amitabh Bachchan and Neena Gupta. Boman has Rajkumar Hirani's Dunki alongside Shah Rukh Khan in the pipeline.
Pathaan effect | Shah Rukh, Salman, Aamir, Akshay, Ajay: Who said the era of superstars is over? | Bollywood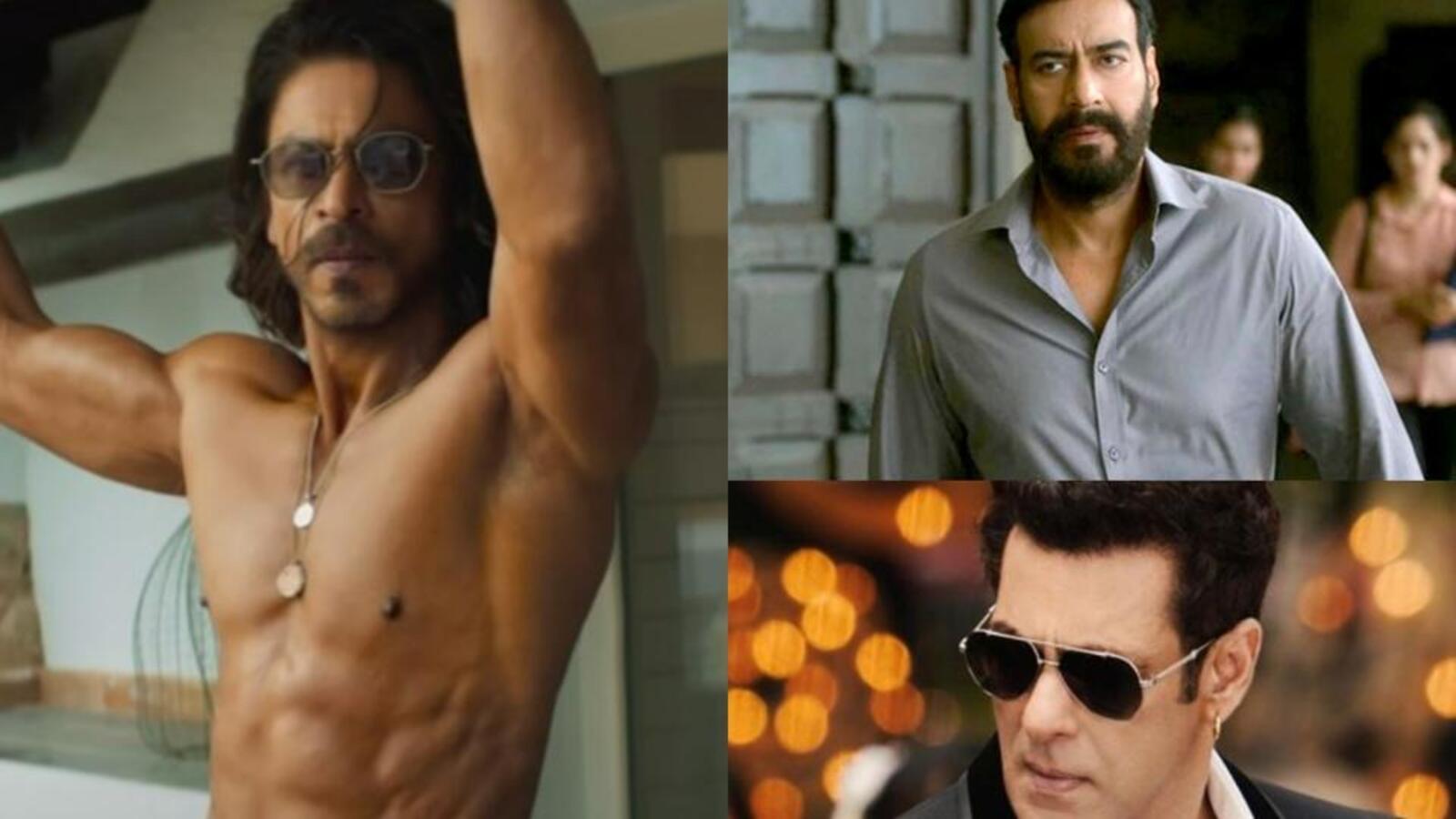 'Lekin hamari jagah lega kaun?'
'Humein hi karna padhega bhai, bachhon pe nahi chhod sakte!'
This banter between the characters of Shah Rukh Khan and Salman Khan in the record-breaking Pathaan isn't an innocent conversation even on the surface of it. Both of them are in on the joke about a larger question- is their reign as superstars over? Is the era of stars done with, does only the content matter?
The answer lies in what Pathaan has done. Apart from breaking (and setting new) records, the major reason cited everywhere is: people thronged the theatres to witness their King of Romance, turn into an action hero. Compare this to the chatter about how his career was deemed to be over until now.
WHO IS A SUPERSTAR?
The definition of a superstar isn't just limited to box office numbers, it's to do with how much cultural impact the person will have. Filmmaker R Balki, who has also had extensive ad world experience and worked with the likes of Amitabh Bachchan, Akshay Kumar And Shah Rukh as well, says, "A person for whom you are willing to pay money to watch, it's simple. But then you see actors like Ajith, who doesn't appear in any other place, not a single advertisement or interview. You only get to watch him on screen, there's a mystique around the star."
Manoj Desai, executive director, G7 multiplex and Maratha Mandir cinema, opines, "Public ke dil mein jagah honi chahiye. Jo aam aadmi pe beet rahi hai, agar usse voh star connect kar paaye, toh log kehte hain 'arre yeh toh meri kahaani hai' Aaj ke time pe jo superstars hain voh hain Shah Rukh, Salman, Akshay aur Ajay."
STARS ENHANCE CONTENT
Of late, ever since a few films starring these biggies didn't work, people had started saying their time is over. Content became the hotword with OTT coming in. Suddenly these stars found their previous years of success being looked at as a result of lack of entertainment options for viewers.
Abhishek Pathak who co-produced and directed Devgn's recent hit Drishyam 2 says, "Content and superstars together can fly so high. Content alone will go to a certain limit obviously. Eventually, the star makes everything work. No one could have imagined Pathaan or Drishyam 2 without them (Shah Rukh and Ajay). Stars will never go away, people are there to watch them."
WHAT HAPPENS TO THE 'STARS ARE OVER' DEBATE?
"Superstars of the 90s can never be written off. Unfortunately, people are quick to write their obituaries after a film flops. Flops are a part of every star's life. Ditto for SRK. He went through rough weather with many films flopping, and look how he bounced back. I can say that his name alone can sell tickets," says trade analyst Taran Adarsh. Similarly, Aamir Khan's last film, Laal Singh Chaddha didn't work, but his previous hits such as Dangal and 3 Idiots are proof of his fan base.
Balki, however believes that Shah Rukh's example is an exception. "A star like SRK is very rare. When he goes away for four years, people want to see him. I don't know the broad classification of superstars, this is the case of one person here," says the 57-year-old.
CAN TODAY'S GENERATION REPLICATE THIS?
Adarsh says there are very few who have it in them, such as Ranbir Kapoor, but it will take them time. Trade expert Atul Mohan points out to how some actors start calling themselves 'superstar' after one or two hits. "Unke PR agencies kaam pe lag jaate hain. They don't understand ek film chalne se nahi hota, you have to be consistent. Aaj bhi, in 2023, if you see closely, there is still anticipation around SRK, Salman, Ajay's films," he says.
"Today, an actor's team tells them to put pictures online when they work out, eat, what not. People think aise hi dekhne ko mil raha ho, movie kya jaake dekhna," he feels.
Hrithik's girlfriend Saba Azad reacts to people talking about her personal life | Bollywood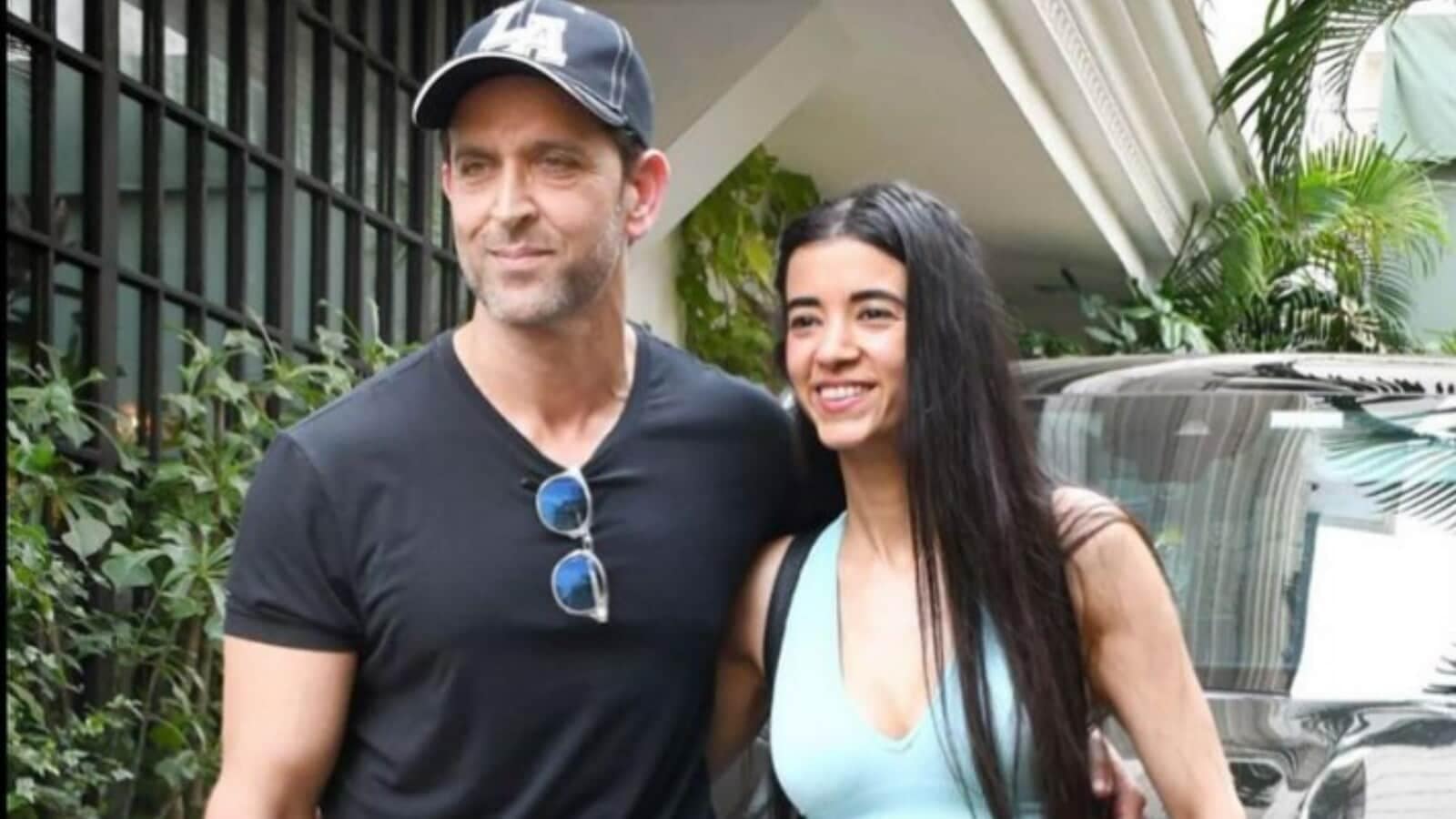 Actor-singer Saba Azad, who is dating actor Hrithik Roshan, has spoken about how people talk about her personal life. In a new interview, Saba said about showbiz that 'this is one industry', where a person's personal life is discussed. Saba also talked about 'commercial Bollywood music'. (Also Read | Hrithik Roshan, Saba Azad party with Sunaina Roshan on her birthday)
Rumours about Hrithik and Saba's relationship started, when they were spotted on a dinner date together in February last year. Later, she also joined Hrithik's family for a get-together. The rumours came to an end after the two walked hand-in-hand at filmmaker Karan Johar's 50th birthday bash in May, last year. Hrithik was previously married to interior designer Sussanne Khan.
In an interview with News18, Saba said about the attention her relationship with Hrithik gets, "If one was to go to work, anywhere else, to any other field, you go to work, you come back home, nobody is discussing your personal life. Your personal life is your business. But I find this is one industry where it would be discussed. But having said that, let's not talk further about it."
Talking about music in Bollywood, Saba added, "To be honest, I don't know what commercial Bollywood music is anymore. Bollywood not only… It gets inspired, borrows, and makes its own, (there are so many genres). You can't really be like 'this is Bollywood music.' Because sometimes you're listening to Raggea, sometimes it's dubstep, drum, and base, or straight-up pop. So I don't think Bollywood is one thing. It is many facetted, many coloured things."
Saba and Hrithik are often seen together in Mumbai as they step out for dates and events. She also spends time with his family members. They have also taken several vacations together so far. However, an official confirmation of their relationship is still awaited.
Hrithik will be next seen in director Siddharth Anand's aerial action thriller film Fighter opposite Deepika Padukone and Anil Kapoor. The film is all set to hit the theatres in January 2024. He was last seen in Vikram Vedha, the Hindi remake of the Tamil hit of the same name. The film also starred Saif Ali Khan and Radhika Apte.
Saba will be next seen in the film Songs of Paradise alongside Soni Razdan. She recently lent her voice to the title track of the upcoming series Farzi. Titled Sab Farzi, the song has been composed by music composer duo Sachin-Jigar and penned by Priya Saraiya.