Kangana Ranaut returns to Twitter after ban is lifted. Check out her first tweet | Bollywood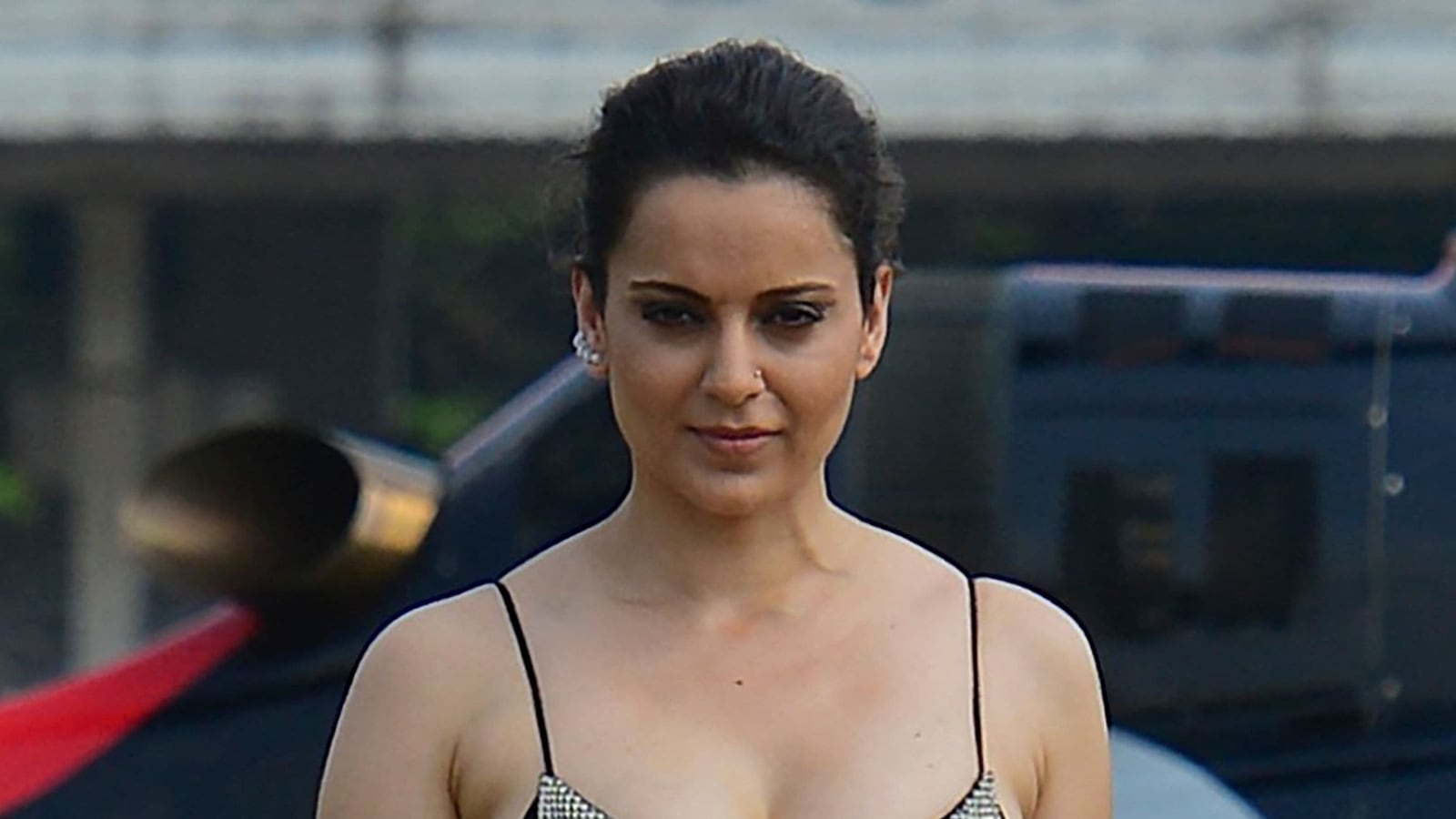 Actor Kangana Ranaut whose Twitter account was earlier suspended, is back on the micro-blogging site. She recently wrapped up filmming her next film, Emergency. On Tuesday, a Twitter account managed by Kangana's team tweeted, "Hello everyone, it's nice to be back here."
Soon after the post was shared, many users, including some celebrities took to the comment section to welcome her. Her fans also joined them and celebrated the occasion.
Kangana further tweeted a behind-the-scene video of Emergency produced by Manikarnika films. She wrote, "And it's a wrap !!! Emergency filming completed successfully… see you in cinemas on 20th October 2023"
In May 2021, Kangana's Twitter account was 'permanently suspended for repeated violations' on the social media platform. A Twitter spokesperson had said, "We've been clear that we will take strong enforcement action on behaviour that has the potential to lead to offline harm. The referenced account has been permanently suspended for repeated violations of Twitter Rules specifically our Hateful Conduct policy and Abusive Behaviour policy. We enforce the Twitter Rules judiciously and impartially for everyone on our service."
Later, after Tesla CEO Elon Musk took over Twitter, Kangana amplified posts from fans urging Elon Musk to restore the actor's account.
Kangana's next film, Emergency feature her in the role of late Prime Minister Indira Gandhi. Directed by her, she recently said she had to mortgage her house for making the political drama. In a post, she said, "As I wrap Emergency as an actor today… a tremendously glorious phase of my life comes to its full completion… It may seem I sailed through it comfortably but the truth is far from it… From mortgaging all my properties, every single thing that I owned to being diagnosed with dengue during the first schedule and having to film it in spite of alarmingly low blood cell counts, my character as an individual has been severely tested… I have been very open about my feelings on SM (social media) but I didn't share all this, honestly, because I didn't want people, who cared to worry unnecessarily and those, who desperately want to see me fall and were doing everything to make me suffer, I didn't want to give them the pleasure of my pain…"
Besides this, Kangana also has Tejas, Manikarnika Returns: The Legend of Didda, The Incarnation: Sita, a biopic on Bengali theatre personality Noti Binodini and Chandramukhi 2 in the pipeline.
Kartik Aaryan, Kriti Sanon's Shehzada postponed 'out of respect for Pathaan' | Bollywood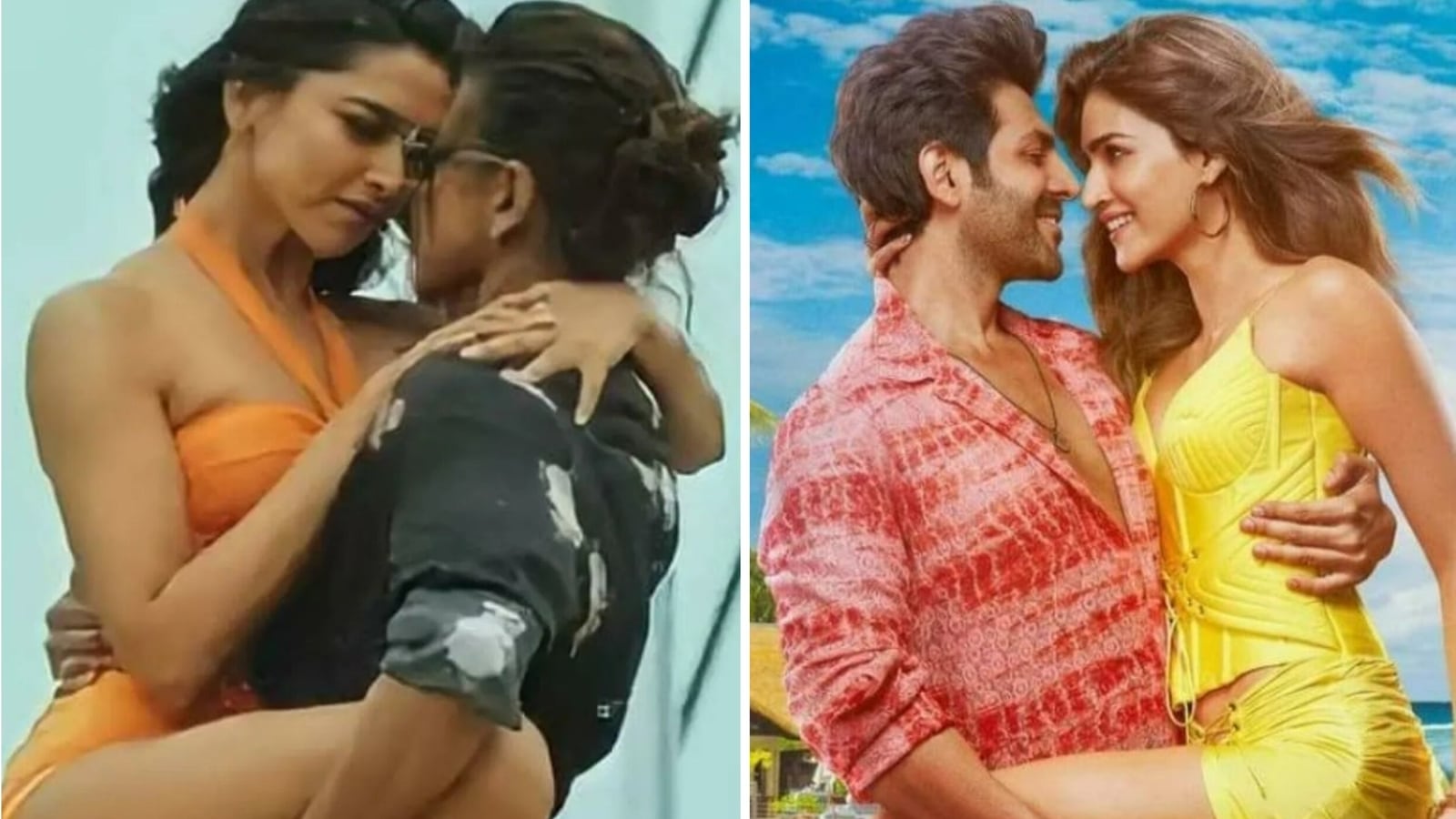 Kartik Aaryan's upcoming film Shehzada has been pushed back "out of respect" for Pathaan which is unstoppable at the box office ever since its release. The Kartik Aaryan and Kriti Sanon-starrer was scheduled to release in theatres on February 10, ahead of the Valentine's Day, but it will now hit the silver screen on February 17. Also read: Pathaan box office day 6 collection: Hindi version collects 296 cr since day of release, set to cross 300cr
The producers shared a press note informing the same on Monday. It read: "#Shehzada gets a new release date! Out of respect for #Pathaan this #KartikAaryan #KritiSanon starrer directed by #RohitDhawan produced by #BhushanKumar #AlluAravind #AmanGill and #KartikAaryan the family entertainer will now release on 17th February 2023!" press note read.
Directed by Rohit Dhawan, the film also stars Manisha Koirala, Paresh Rawal, Ronit Roy, and Sachin Khedekar in pivotal roles. Shehzada also marks Kartik's debut as a co-producer. The trailer showcased Kartik in a never seen before avatar. It was loaded with action-packed scenes and funny dialogues. It is an official Hindi remake of the Telugu film Ala Vaikunthapurramloo which starred actor Allu Arjun in the lead role.
Talking about the film, director Rohit Dhawan said, "The trailer just gives a small taste of what the audiences are in for! A great family entertainer, Shehzada is a grand cinematic experience for all generations."
Pathaan has already collected ₹542 crore gross worldwide in 5 days. In Hindi, the film has collected ₹296 crore in six days of its release. The film has created history as it has overtaken SS Rajamouli's Baahubali 2 and Yash-starrer KGF 2 to become the fastest film to enter ₹200 crore club.
It released on January 25 and benefitted from the five-day long weekend. The film marked Shah Rukh Khan's return to the silver screen after four years and is his and Deepika's fourth film together. Directed by Siddharth Anand, Pathaan also stars Deepika Padukone and John Abraham in lead roles. Salman Khan also has an extended cameo as Tiger in the film.
Pathaan box office: Hindi version collects 296 cr in 6 days, set to cross 300cr | Bollywood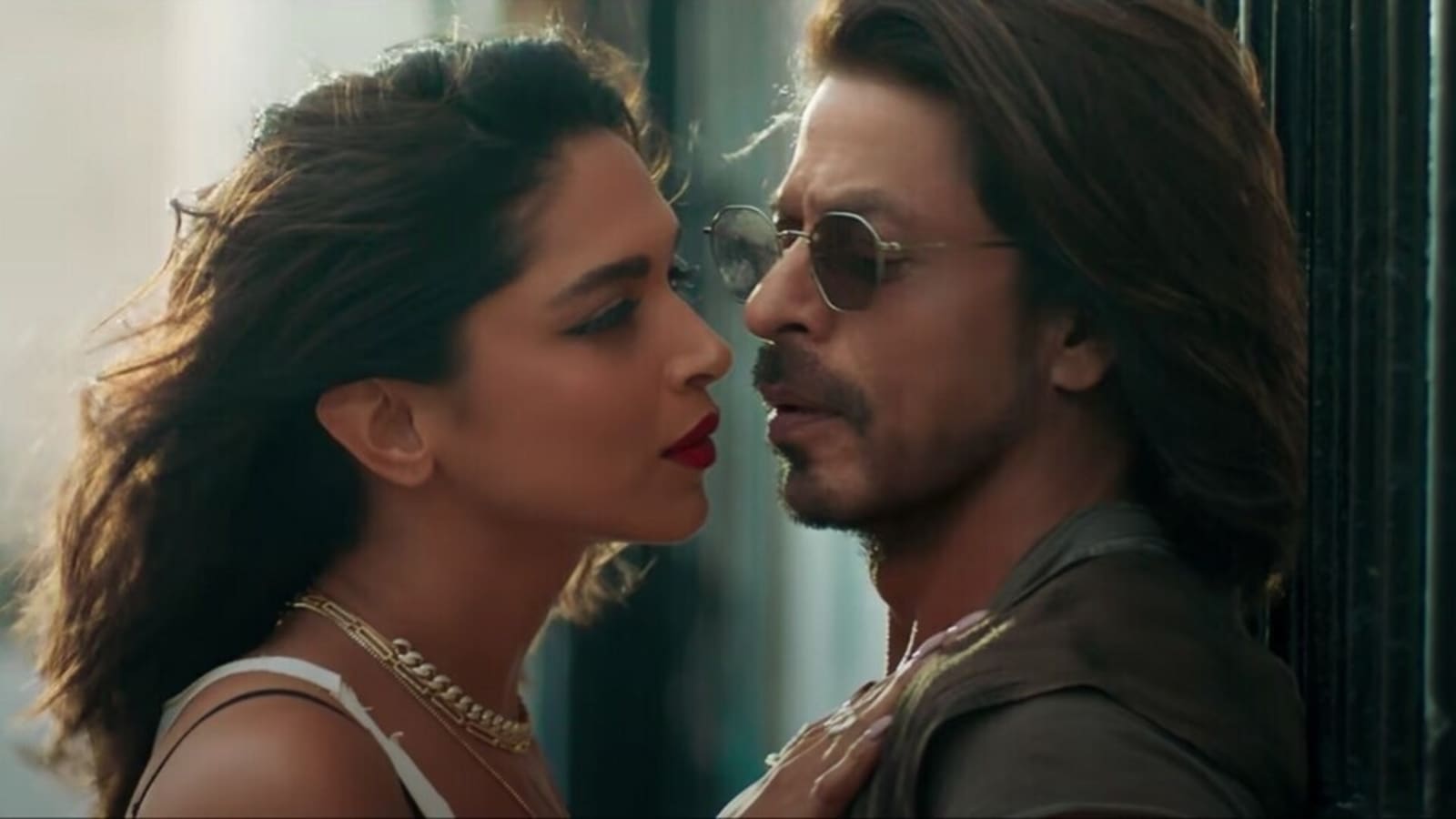 Siddharth Anand's directorial Pathaan slowed down a bit on its first Monday but still managed to collect an approximate ₹25 crore nett in Hindi. It stars Shah Rukh Khan, Deepika Padukone and John Abraham in lead roles along with Dimple Kapadia, Ashutosh Rana and others. The lead cast had conducted their first public event on Monday where they talked about the film's success, its sequel and more. Also read: Shah Rukh Khan talks about Pathaan's sequel, days after film's release. Here's what he said
The Hindi collection of the film now stands at around ₹296 crore, confirming it will cross the ₹300 crore mark on Tuesday. The film released on January 25 and enjoyed a five-day long weekend (though Friday was a non-holiday). The Hindi version had recorded an opening of ₹55 crore in India.
According to a report on Boxofficeindia.com, the film collected ₹25 crore nett as per early estimates on day 6. It hints at a ₹350 crore first weekend for the Hindi version. It further reported that the overseas held up very well on Monday and it looks like the film may hold the all time record grosser there in original format in just seven or eight days.
On Monday, film trade analyst Taran Adarsh called Pathaan box office a tsunami and its collections "unimaginable" and "unthinkable". The film has collected ₹542 crore worldwide in five days.
Looking at the mammoth success of Pathaan, Kartik Aaryan's upcoming film Shehzada, which was scheduled to hit theatres on February 10, has been pushed by a week. It will now release on February 17.
Speaking at the Pathaan event in Mumbai on Monday, Shah Rukh Khan said, "We are all extremely grateful to the audience and media for supporting the film so much in spite of the fact that there might have been things that would have curtailed the happy release of the film. There were times when we had to call people and ask them to please let us release our film peacefully. Film watching and filmmaking is an experience of love and I want to thank all the people who helped us release this film for the people."
Guneet Monga on The Elephant Whisperers at Oscars: 'Absolutely surreal'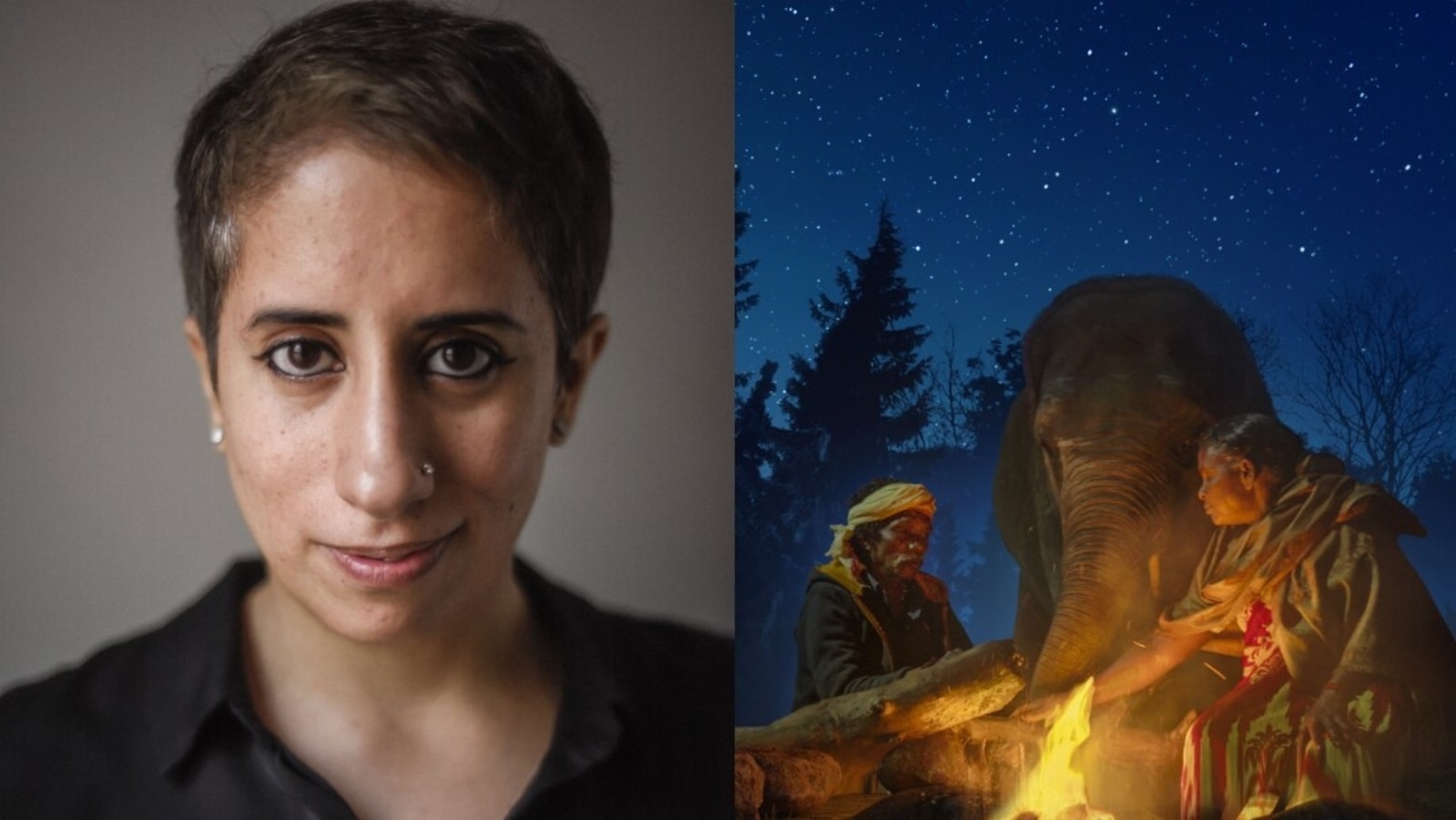 After backing Rayka Zehtabchi's Period. End of Sentence, Guneet Monga finds herself once again heading to the Oscars. In 2019, Period. End of Sentence won the Academy Award for Best Documentary (Short Subject) and now the producer's latest project The Elephant Whisperers is competing in the same category at the 95th Academy Awards. (Also read: Guneet Monga and Sunny Kapoor tie the knot as per Sikh rituals, twin in blue. See pics)
Guneet, who is also a member of The Academy of Motion Picture Arts and Sciences (AMPAS) in the producers' branch, spoke to Hindustan Times about the incredible honour and working with Karthiki Gonsalves, the first-time filmmaker behind the documentary short. She also gave a run-down on the busy month and a half ahead as she works to make sure that voters get to watch the film ahead of the final voting period from March 2 – 7. The awards ceremony will be held in Los Angeles on March 12. Excerpts below:
Congratulations on the Oscar nomination. Now that you have had time to process it, what does this second nomination mean?
It's absolutely surreal. Just so grateful, more than anything else. I actually got married and booked my honeymoon in places where I had no network. I was actually eight hours delayed to even find out that we were even shortlisted. First the shortlist came to me as a beautiful, gorgeous surprise. I'm so grateful to be nominated and be amongst the top five in the world. Let's see if we make it to the top.
Additionally, this year India has two other nominations as well with All That Breathes and RRR. Is this a hopeful sign going forward for Indian filmmaking?
I think this is our diversity at its best. It's really a display of our strengths in cinema. With RRR, it is the epitome of a commercial film and also in the Telugu language. And then there is this documentary in Kattuanayakan made by a Tamil woman, first-time female filmmaker and me, who is Hindi-based. And then there is All That Breathes. It's just a whole spectrum of who we are.
How did this project first come to your notice and how did you get on board as producer?
Kartiki, my director, discovered the story about the spiritual bond [between man and animal] and shot there for a while, and made a trailer. [She] took that trailer to the Netflix team. The documentary team at that time was the Singapore team and from there, the Netflix team brought it to me, if I would consider producing it as I was on the journey of Period. End of Sentence. It was amazing to collaborate again with Netflix. When I met Kartiki, it was incredible to see a female filmmaker with such ideas and so driven. I wanted to do everything to support her and nurture this film. And once I came on board, the film officially got greenlight.
When the rushes of the film started to come to you, what were you noticing about the story?
Vérité documentary is difficult. We had 450 hours of footage. Every day shooting in the wild, there's definitely a certain schedule. Vérité is just that you're following real life people. Over the years, you really discover the story. It can't happen overnight, so I'm so grateful to be on this journey with a studio like Netflix that has the global experience that allowed this breathing space for this film to unfold. I mean, who knew Raghu would be taken away? Or Ammu would come in? We could put together this story and their life like that.
I really think it's like putting a hoarding on the moon. So people are experiencing The Elephant Whisperers, talking about it, and writing to us. There's DMs on Instagram and mails coming to us directly. It's really heartening that people are discovering the film. I think I'm at a stage in life where I really want to have beautiful journeys together with filmmakers. That means a lot to me. And I've had the most incredible time collaborating with Kartiki.
Regarding Oscar campaigns, you've been doing this now for a few years also as you've taken other films to the Academy. What have you learnt and what are your plans for The Elephant Whisperers?
When we got shortlisted, the only [requirement] is that you submit your film to a certain festival. Certain festivals are Oscar-qualifying festivals. After that, you get a qualification tag, you submit to the Academy and then hopefully you get shortlisted. Post the shortlist, only the documentary film branch voters can vote for a nomination. So now that the nomination has happened, my plan is to get to LA and start working closely with the US team of Netflix and do the campaign. We will do a bunch of screenings, interviews, conversations, spreading the word of The Elephant Whisperers because now in this round, the whole Academy votes.
So it's more than 9,000 people voting globally. How do you reach them? How do you make sure they've seen your film? Netflix is a huge boom in that journey because people have Netflix and it's easy to watch. There's also the Academy Screening Room. But the next one month and a half is just outreach, press and making sure more voters experience the film. Everything adds up and if they are curious, they read about the film and that's when they get to know some of our journey. Hopefully, vote for it and hopefully we win.
In the last couple of years, Indian documentaries, both short and feature, have managed to make a mark for themselves at film festivals and amongst international critics. To what do you attribute this welcome growth for documentaries?
They need more support, more funding, more structure. I feel like as a format, it's starting… It's more like a testimony of some incredible filmmakers that we have in our country. With international platforms coming in and actually opening up the market for documentaries to be consumed also by regular people who are so used to fiction storytelling, I think it is just the start of an incredible time ahead.