Magazine Dreams review: A volcanic mix of Travis Bickle and Jake LaMotta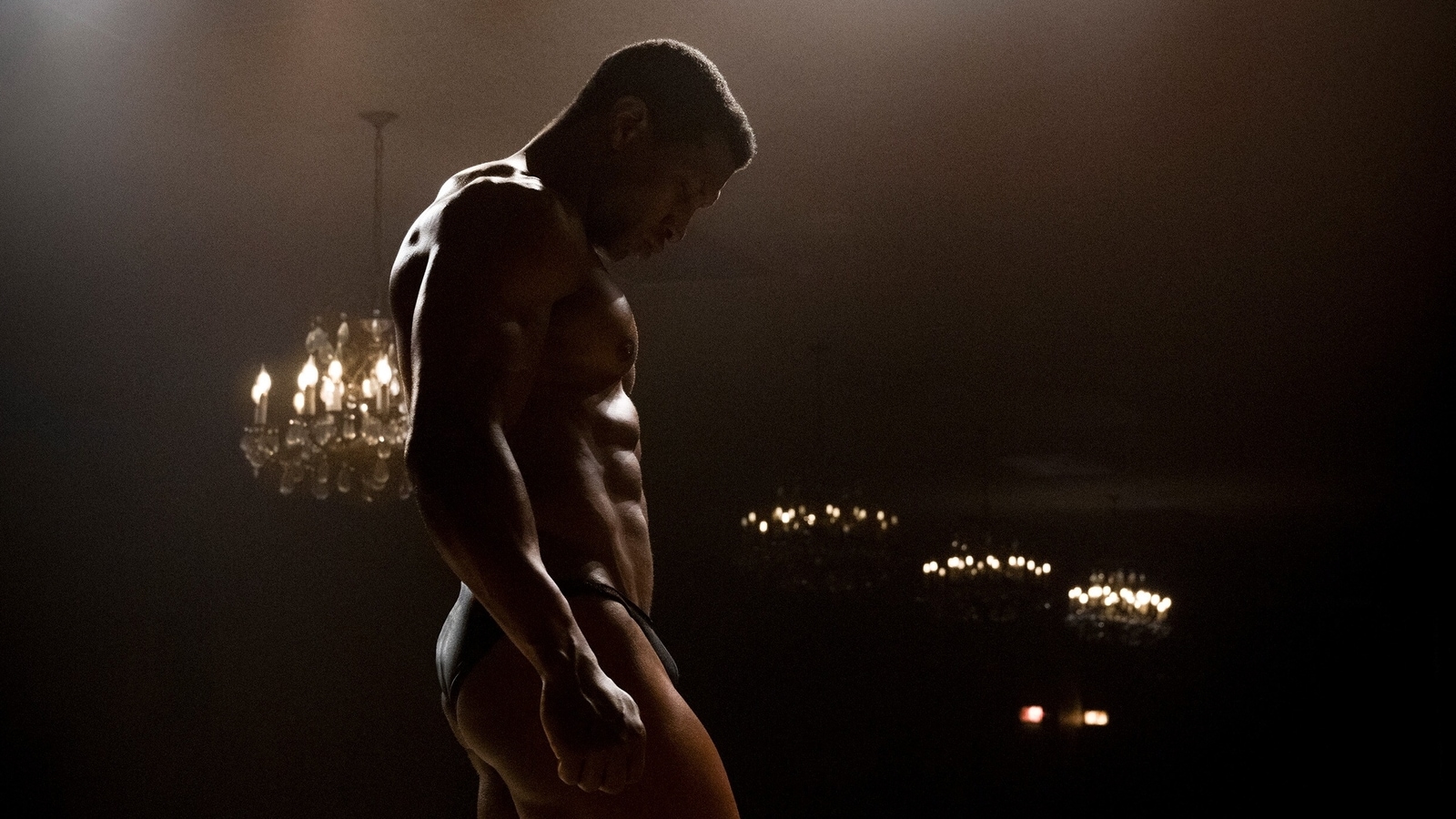 The opening shots of writer-director Elijah Bynum's brutal new feature film Magazine Dreams, which marked its premiere at the Sundance Film Festival slowly pans out to show a ripped bodybuilder taking centerstage. The lights from the chandeliers are on him, as he stays a little longer, with his head held down. This is a dream, as we will soon realize, that will become his biggest nightmare. (Also read: Shayda movie review: A powerful semi-autobiographical debut for director Noora Niasari)
Jonathan Majors plays Killian Maddox, a bodybuilder whose only ambition in life is to achieve something that will provide him with some sort of legacy. He wants to be remembered. For him, that can happen by a feature on a fitness magazine. For that, he trains day and night, maintains a strict diet, avoids any kind of junk food, injects steroids and participates in bodybuilding competitions. Yet there's a depth of despair in Killian that stops him from facing the world. The more you want him to sort things out for himself, the more the world turns against him. He is also undergoing court-mandated sessions with a therapist (Harriet Sansom Harris) which tells us that the trouble is lurking right behind the door. Maddox is his own enemy.
Meanwhile he works at the local supermarket where he musters up the courage to ask his friendly coworker (a scene-stealing Haley Bennett) for a date. Their awkward exchange at the inn seems like its the first time he has been able to be away from himself for a while, until he opens up to her about how his father shot himself after killing his mother. Now he lives with his Vietnam war veteran grandfather whom he lovingly calls 'Paw-Paw'. The scene plays out in tight closeup- Adam Arkapaw's cinematography is incredible- and by the time he's done digging into his bodybuilding obsession, she has left through the back door.
Magazine Dreams is an excruciating character study, and will certainly remind you of Martin Scorsese's Taxi Driver. Killian Maddox is in many ways, a volcanic mix of Taxi Driver's Travis Bickle and Raging Bull's Jake LaMotta. Yet Killian Maddox is very much his own pumped up antihero–the abject realities of being a Black man in the current society are clear to him as daylight, as much as he is aware of his deteriorating mental health. He is a man with a tragic past, jobless present and an uncertain future. And the more you want him to get it right, the more he tumbles into an unhinged abyss of despair. He doesn't want scars on his body, he says to the doctor midway during diagnosis. His innermost scars are enough. A later scene when he finally confronts the ageing old judge who had once criticized his deltoids–is telling in his vengeful ode to those inner scars.
Bynum, who also wrote Magazine Dreams, conjures up an excruciatingly intense character study that is almost unbearably hard to watch at times. More than the violence, its the anticipation of it that powers the narrative, as Maddox's obsession takes a full swing over him. The last 20 minutes in specific become agonizing to sit through- as Bynum dares the audience to leave his side. It all works because of Jonathan Majors, who gives the performance of a lifetime as Killian Maddox. Just as one begins to wrap their head around the extreme physical commitment Majors brings to this role- he trained for four months, eating over 6,000 calories a day, he astonishes with his acute emotional transparency. There is not a single note that he misses in this selfless, miraculous transformation. Bravo.
Pakistani actor calls Shah Rukh Khan 'universal superstar'; reacts to criticism | Bollywood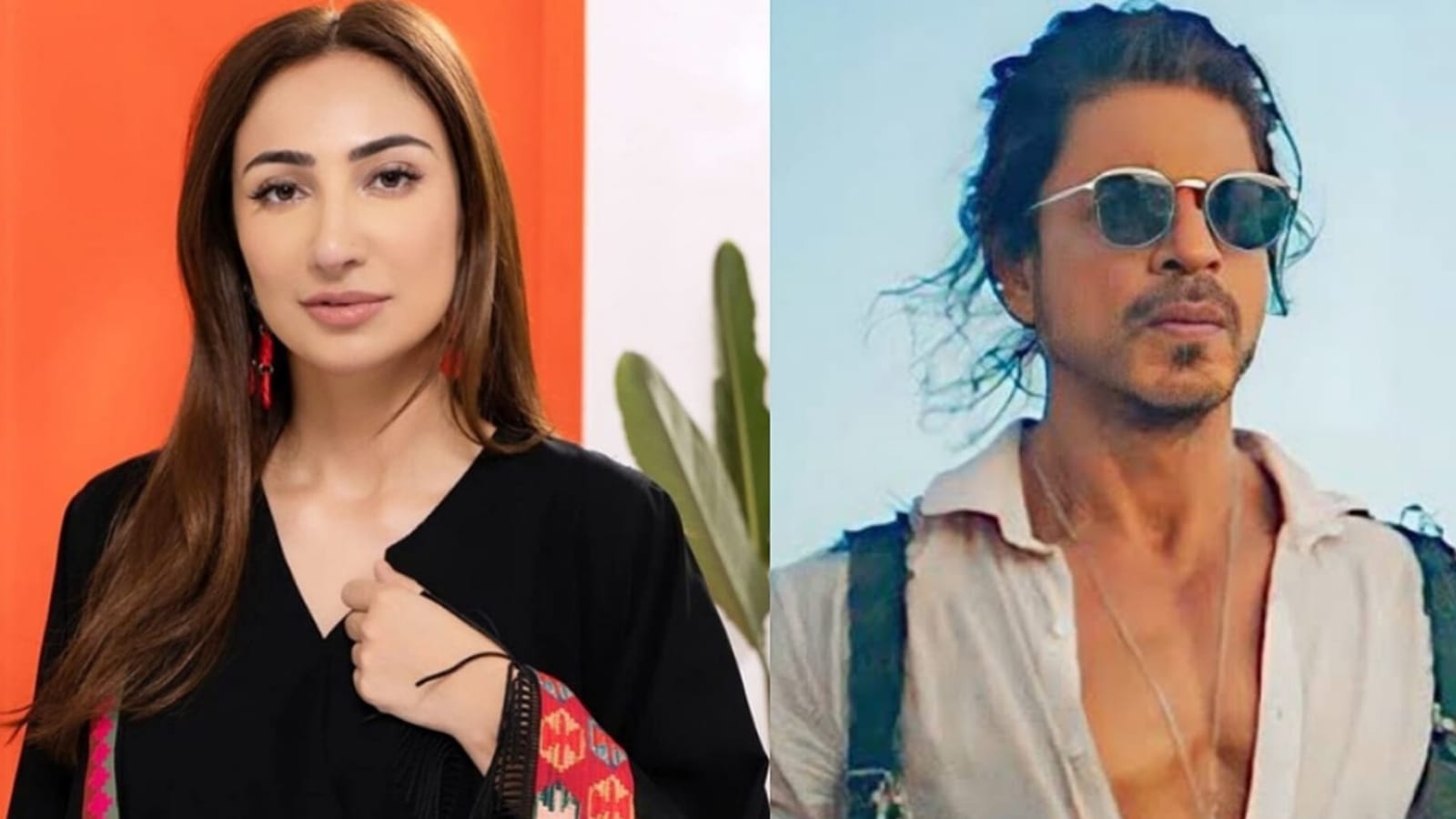 Actor Shah Rukh Khan's return to the big screen with Pathaan has been celebrated by his fans and peers alike. Shah Rukh, who was last seen in a full-fledged role in Zero (2018), has been in the news as Pathaan has been making and breaking box office records since it was released on January 25. Among those praising the actor after Pathaan's release is Pakistani actor and VJ Anoushey Ashraf, who took to her social media accounts recently and called Shah Rukh 'a universal superstar'. She added she will always be a fan of Shah Rukh. Her comment on Shah Rukh did not go down well with a section of Instagram users in Pakistan, who said that she made the statement only to 'get noticed by Shah Rukh'. Also read: Pakistani actor slams Siddharth Malhotra's Mission Majnu for 'poor research'
In her recent Instagram post, Anoushey wrote, "As much as people dislike him, as much as Pakistanis feel we should not promote Bollywood, for me SRK is a universal superstar. As artists we believe we connect to people beyond borders (which is an awful man-made concept), the world only knows us as humans and this human (Shah Rukh) has done remarkable stuff and speaks ever so eloquently! Forever a fan (of) Shah Rukh Khan."
Responding to an Instagram post on her comment about Shah Rukh, Anoushey slammed people for 'hating' her for praising the Bollywood actor. She wrote, "Man, I share things on my wall, as my opinions but the people in the comments section here are remarkable…they can't even take an opinion. Like just 'in my eyes' an opinion is lost because they're busy thinking I want to get noticed by him (Shah Rukh). Haha I mean, there are many ways to get noticed. Many many many… than a mere opinion on my own story. Stars have universal love, respect and appeal and so we speak about them. But Pakistanis in general have this hate deep seated in them. Even for their own. They just cannot be nice in general. Everything makes them want to put another down. God knows what satisfaction they get from that but to an outsider it speaks volumes of a hardened, deprived and negative mindset. Good luck hating losers!"
Shah Rukh Khan's Pathaan crossed the ₹200-crore nett mark in India in its first four days after grossing ₹106 crore globally on its opening day. The Siddharth Anand film also stars Deepika Padukone, John Abraham, Dimple Kapadia and Ashutosh Rana. Pathaan is backed by Yash Raj Films.
Boman Irani posts sweet pics with wife Zenobia on anniversary, Farah Khan reacts | Bollywood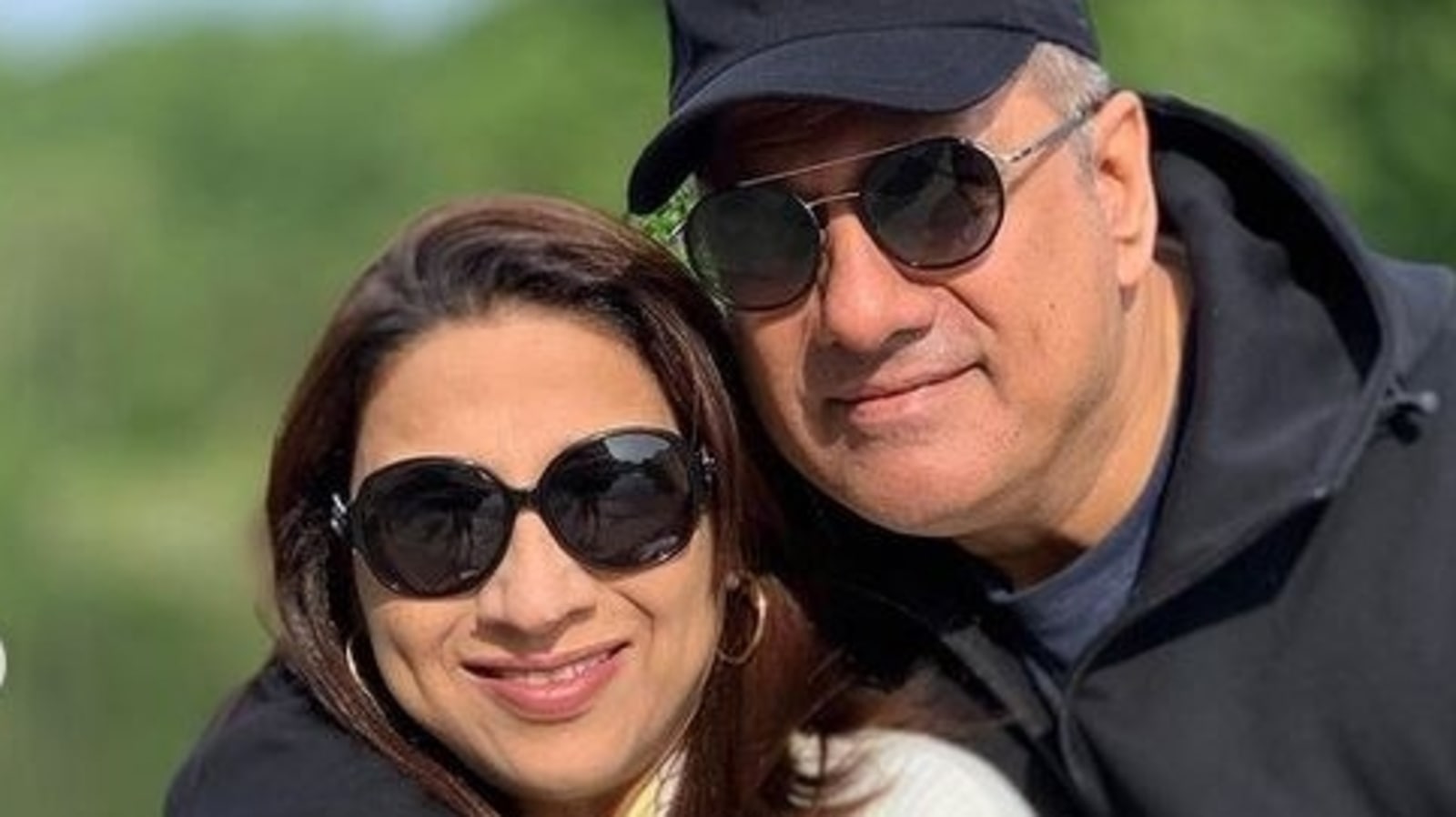 Bollywood actor Boman Irani celebrated his wedding anniversary on Saturday, and shared pictures with his wife, Zenobia, in an Instagram post. Filmmaker-choreographer Farah Khan had an interesting and hilarious comment for the post and she labelled the couple as "irritatingly happy". (Also read: Boman Irani shares cute video with pet dog)
Sharing several pictures of himself with Zenobia, Boman wrote on his Instagram post, "Living under the same roof for 38 years. Living with the same heartbeat for 41. You taught me that winning an argument is actually a loss. Because it's a stupid, pointless victory. So don't waste time. But you always said this only when you lost an argument..(laughing emojis) Happy anniversary Zeenu..".
Farah was among the first ones to respond and she wrote, "Happy Anniversary u both irritatingly happy couple." Anupam Kher, Neena Gupta and Chunky Pandey, among a few others also posted "Happy anniversary" wishes for the couple in the comment box. Ritiesh Deshmukh also wrote, "Happy anniversary love birds." Kiku Sharda, Diana Penty, Daboo Ratnani, Ronit Roy and Gautam Rhode also posted wishes for the couple.
One of the pictures that Boman shared showed the couple walking on a street, hand-in-hand as Zenobia smiled, looking at him. Several other pictures had the couple smiling as they posed together for photographs at various ocassions.
Boman and Zenobia got married in 1985 and they have two sons – Kayoze Irani and Danesh Irani. Sharing how they met, Boman had told Humans of Bombay in 2020 that it was love at first sight when Zenobia walked into his wafer shop and then would visit everyday and would chat up with him.
"I knew she liked me tooI mean, who needs so many wafers? Across-the-counter chats turned into callswe'd talk about everything. But during her BSC exams, her dad said, 'If you don't mind, please don't call for a month, she's getting distracted!' It was tough, but it cemented my feelings," he had said. The actor added that they went on their first date after her exams and he proposed to her on the first date.
He was most recently seen in Sooraj Barjatya's Uunchai that also featured Anupam Kher, Sarika, Amitabh Bachchan and Neena Gupta. Boman has Rajkumar Hirani's Dunki alongside Shah Rukh Khan in the pipeline.
Pathaan effect | Shah Rukh, Salman, Aamir, Akshay, Ajay: Who said the era of superstars is over? | Bollywood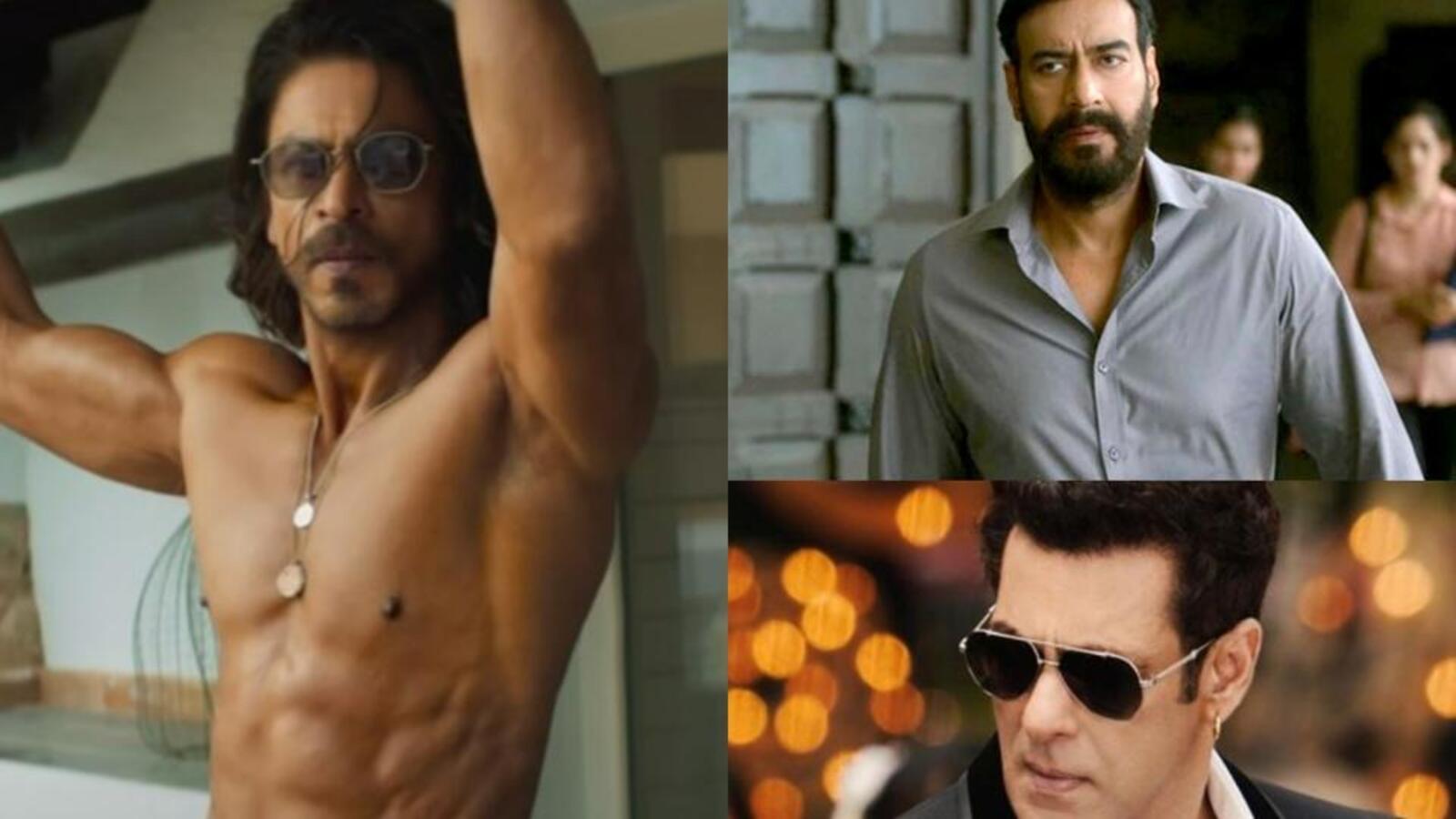 'Lekin hamari jagah lega kaun?'
'Humein hi karna padhega bhai, bachhon pe nahi chhod sakte!'
This banter between the characters of Shah Rukh Khan and Salman Khan in the record-breaking Pathaan isn't an innocent conversation even on the surface of it. Both of them are in on the joke about a larger question- is their reign as superstars over? Is the era of stars done with, does only the content matter?
The answer lies in what Pathaan has done. Apart from breaking (and setting new) records, the major reason cited everywhere is: people thronged the theatres to witness their King of Romance, turn into an action hero. Compare this to the chatter about how his career was deemed to be over until now.
WHO IS A SUPERSTAR?
The definition of a superstar isn't just limited to box office numbers, it's to do with how much cultural impact the person will have. Filmmaker R Balki, who has also had extensive ad world experience and worked with the likes of Amitabh Bachchan, Akshay Kumar And Shah Rukh as well, says, "A person for whom you are willing to pay money to watch, it's simple. But then you see actors like Ajith, who doesn't appear in any other place, not a single advertisement or interview. You only get to watch him on screen, there's a mystique around the star."
Manoj Desai, executive director, G7 multiplex and Maratha Mandir cinema, opines, "Public ke dil mein jagah honi chahiye. Jo aam aadmi pe beet rahi hai, agar usse voh star connect kar paaye, toh log kehte hain 'arre yeh toh meri kahaani hai' Aaj ke time pe jo superstars hain voh hain Shah Rukh, Salman, Akshay aur Ajay."
STARS ENHANCE CONTENT
Of late, ever since a few films starring these biggies didn't work, people had started saying their time is over. Content became the hotword with OTT coming in. Suddenly these stars found their previous years of success being looked at as a result of lack of entertainment options for viewers.
Abhishek Pathak who co-produced and directed Devgn's recent hit Drishyam 2 says, "Content and superstars together can fly so high. Content alone will go to a certain limit obviously. Eventually, the star makes everything work. No one could have imagined Pathaan or Drishyam 2 without them (Shah Rukh and Ajay). Stars will never go away, people are there to watch them."
WHAT HAPPENS TO THE 'STARS ARE OVER' DEBATE?
"Superstars of the 90s can never be written off. Unfortunately, people are quick to write their obituaries after a film flops. Flops are a part of every star's life. Ditto for SRK. He went through rough weather with many films flopping, and look how he bounced back. I can say that his name alone can sell tickets," says trade analyst Taran Adarsh. Similarly, Aamir Khan's last film, Laal Singh Chaddha didn't work, but his previous hits such as Dangal and 3 Idiots are proof of his fan base.
Balki, however believes that Shah Rukh's example is an exception. "A star like SRK is very rare. When he goes away for four years, people want to see him. I don't know the broad classification of superstars, this is the case of one person here," says the 57-year-old.
CAN TODAY'S GENERATION REPLICATE THIS?
Adarsh says there are very few who have it in them, such as Ranbir Kapoor, but it will take them time. Trade expert Atul Mohan points out to how some actors start calling themselves 'superstar' after one or two hits. "Unke PR agencies kaam pe lag jaate hain. They don't understand ek film chalne se nahi hota, you have to be consistent. Aaj bhi, in 2023, if you see closely, there is still anticipation around SRK, Salman, Ajay's films," he says.
"Today, an actor's team tells them to put pictures online when they work out, eat, what not. People think aise hi dekhne ko mil raha ho, movie kya jaake dekhna," he feels.