Mary Kom unveils Anupam Kher's Shiv Shastri Balboa poster. See pics | Bollywood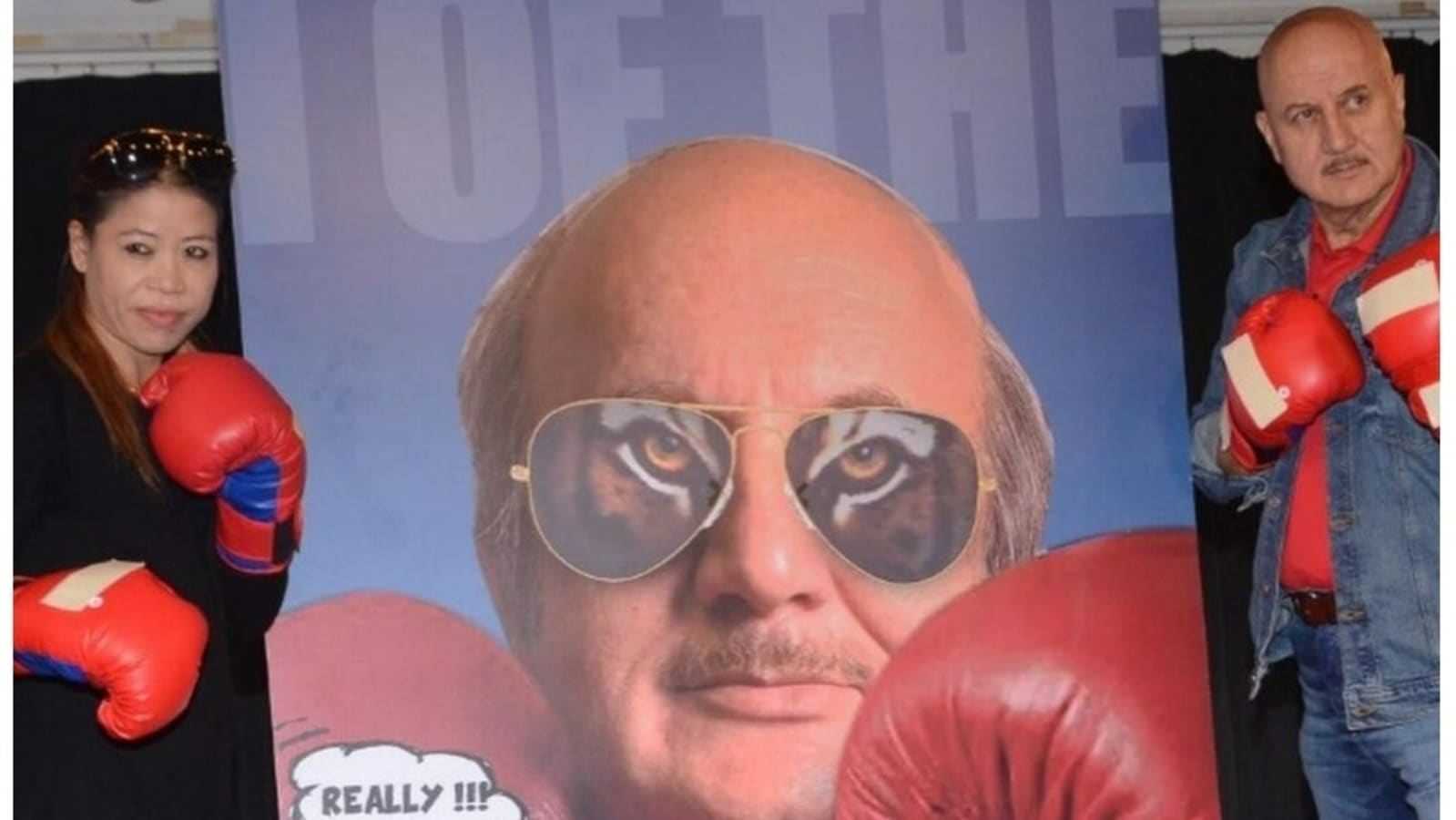 Olympic medal-winning boxer Mary Kom recently unveiled the poster of Anupam Kher's upcoming film, Shiv Shastri Balboa. Pictures from the poster launch show both Anupam Kher and Mary Kom posing for the camera with boxing gloves on. The film's poster shows Anupam as an old man who appears to have the spirit of a tiger behind his glasses. He is seen wearing boxing gloves and a dog is seen in the picture saying, "Really!!!" The text on the poster read, 'Shiv Shastri Balboa'. Also read: Shiv Shastri Balboa poster: Anupam Kher, Neena Gupta look for a ride in US with a cute travel partner
Sharing the pictures on Twitter, Anupam wrote, "Dearest MaryKom! Thank you for being amazingly gracious and release the poster of our film Shiv Shastri Balboa. You are a national icon and your life journey is hugely inspirational. I am personally humbled and honoured to get the opportunity to wear boxing gloves standing next to you! Aap Bharat ki shaan ho (you are India's pride)."
He also tagged Neena Gupta, Nargis Fakhri, Jugal Hansraj and Sharib Hashmi who also star in the film. The film is being directed by Indian American filmmaker AjayanVenugopalan. It is reportedly an English language film.
Last year, Anupam had shared the first poster of the film which featured him, the dog as well as Neena Gupta. They were seen stranded in the middle of a village abroad with cows grazing in the background.
On Saturday, Anupam also shared a video from his flight as he landed in Bhubaneswar! He is currently working on multiple films, including Vivek Agnihotri's The Vaccine War, Anurag Basu's Metro In Dino, Kangana Ranaut's Emergency and G Ashok's Kuch Khattaa Ho Jaay. He has already finished shooting of The Signature, IB71, Kaagaz 2 and Nautanki.
Anupam is currently riding high on the success of his last year's releaseas, The Kashmir Files and the Telugu film Karthikeya 2. He was also seen in Sooraj Barjatya's Uunchai and Tamil film Connect. As The Kashmir Files recently featured in Oscars' Reminder List, Anupam told ANI, "A small town guy who came to Mumbai 40 years ago with just ₹37, he got shortlisted in Oscars, so this is a message for all the small town people who dream to do something can achieve everything if they work hard."
Vicky Kaushal to play DJ Mohabbat in Almost Pyaar with DJ Mohobbat: Anurag | Bollywood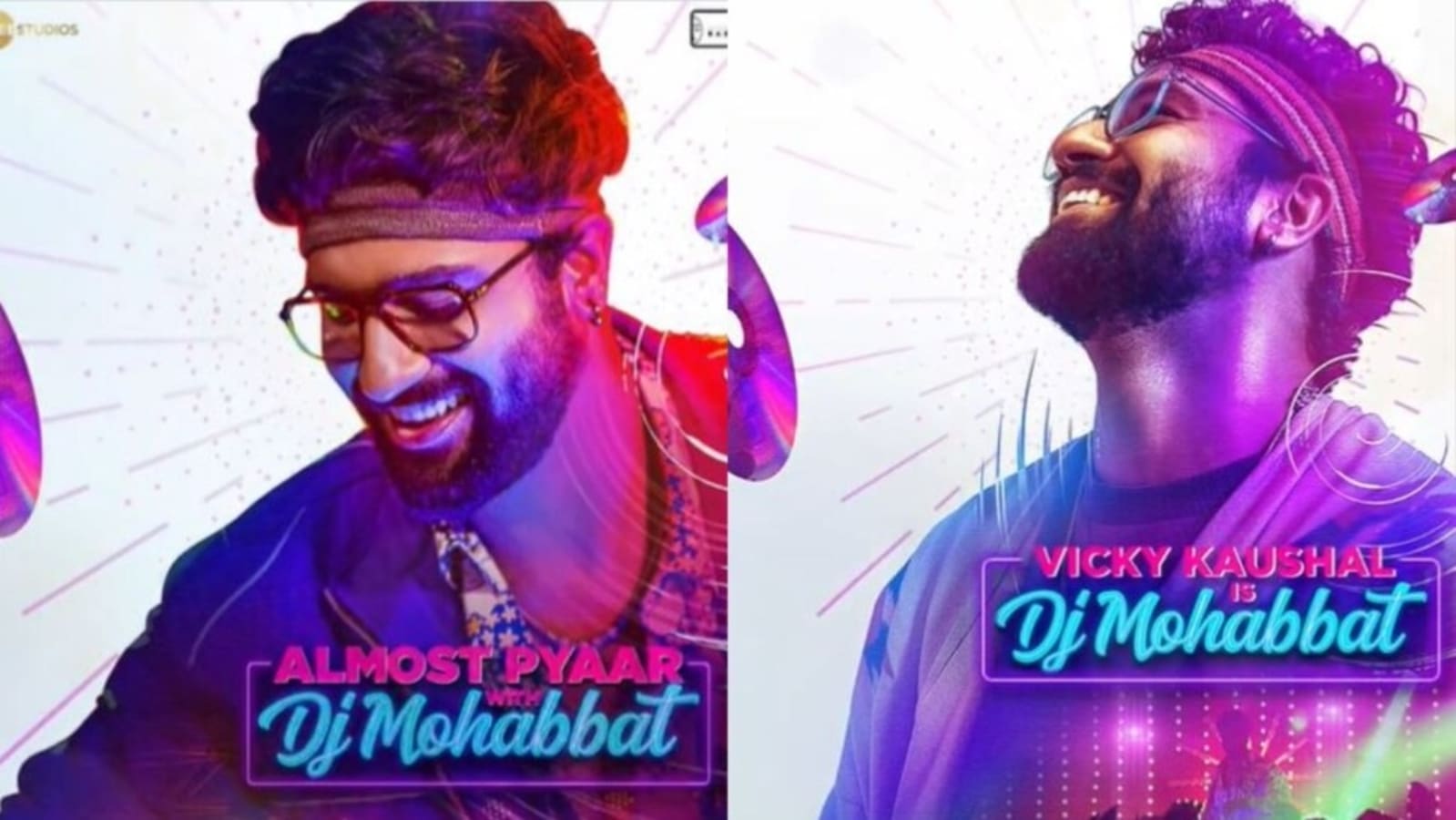 Filmmaker Anurag Kashyap has revealed that actor Vicky Kaushal will play DJ Mohabbat in his upcoming film Almost Pyaar with DJ Mohobbat. Taking to Twitter on Sunday, Anurag Kashyap shared a post and informed fans and followers on the social media platform. Anurag also posted a motion poster giving a glimpse of Vicky as DJ Mohabbat. (Also Read | Almost Pyaar With DJ Mohabbat trailer: Alaya F, Karan Mehta star in Anurag Kashyap's parallel love stories)
Anurag also revealed that the film's song Mohabbat Se Kranti will be released on Monday. He captioned the post, "Dharti ka seena phaad ke, aasman ke baadal chhant ke… Aa gayi mohabbat… Jo jaayegi kranti! Almost Pyaar with DJ Mohobbat in cinemas February 3…"
Earlier this month, the official trailer of the upcoming romantic drama film was unveiled. On Instagram, Alaya F had shared the trailer which she captioned, "TRAILER IS HERE!!!!!! Mohabbat se hi toh Kranti aayegi…yeh hai uski ek jhalak! Picture aur kranti dono shuru Feb 3rd se! #AlmostPyaarWithDJMohabbat Trailer Out Now."
Talking about the film, Anurag had earlier said, as quoted by news agency ANI, "Almost Pyaar with DJ Mohabbat, is very close to my heart as it's something which has taken shape over the years from my conversations with my daughter. It's a true labour of love with some amazing young actors, great energy, great music by Amit Trivedi with the help of some amazing collaborators like my DP Sylvester and my PD Shazia plus everyone else."
He also added, "It's my going back to my constant exploration of relationships vis a vis the generation which actually defines us and is our future. It's about love and all kinds of prejudices that plagues it. I feel great to move to the next phase of my life with this film."
Helmed by Anurag, the romantic musical also stars Karan Mehta in the lead role. Presented by Good Bad Films and Zee Studios, it is all set to hit the theatres on February 3, 2023.
Almost Pyaar with DJ Mohabbat is touted as an ode to modern love. It takes a look at modern-day young relationships and their exploration in a world plagued with prejudices, predatory behaviour, and the unwillingness from older generations in their acceptance.
Pakistani actor calls Shah Rukh Khan 'universal superstar'; reacts to criticism | Bollywood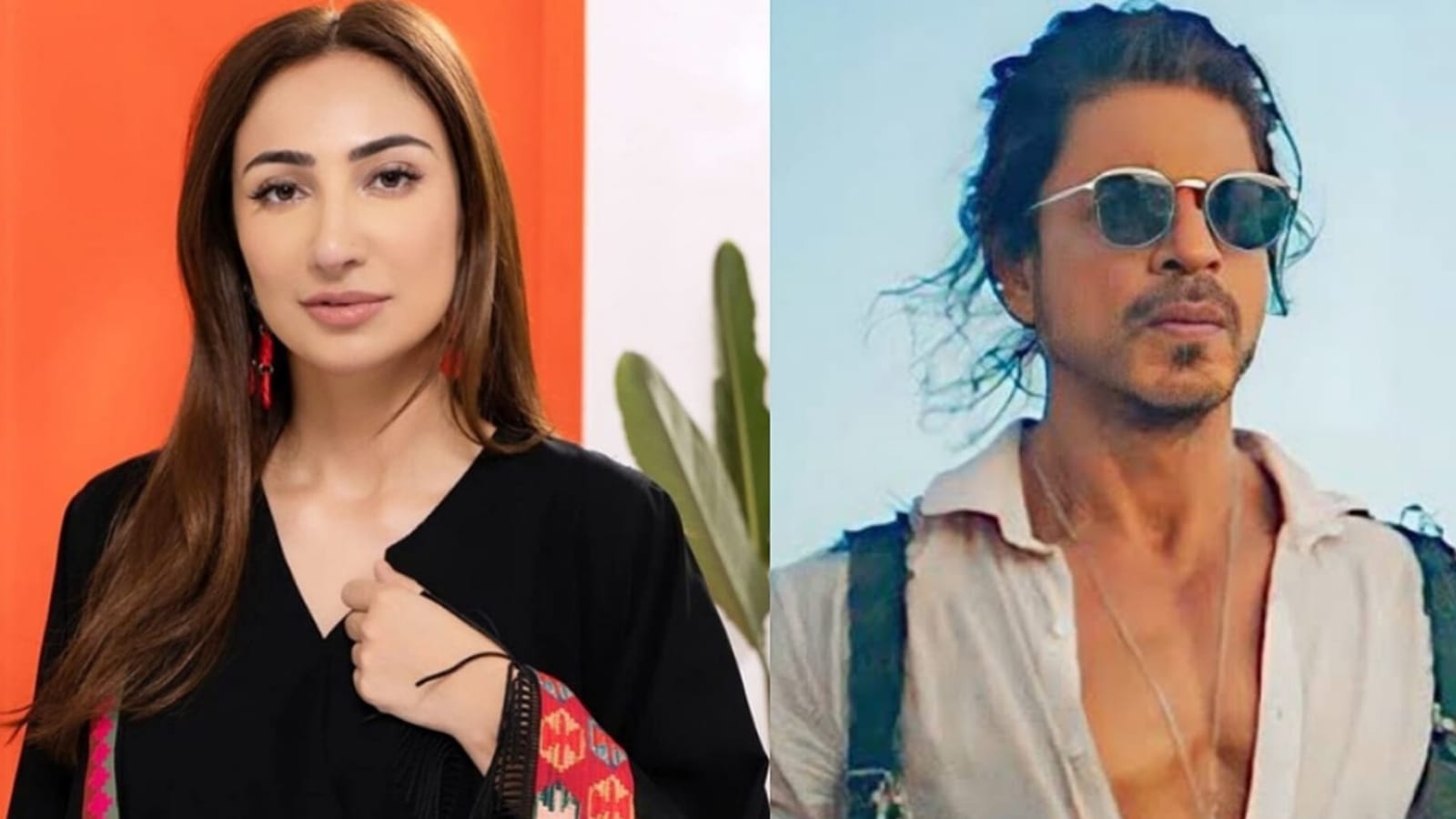 Actor Shah Rukh Khan's return to the big screen with Pathaan has been celebrated by his fans and peers alike. Shah Rukh, who was last seen in a full-fledged role in Zero (2018), has been in the news as Pathaan has been making and breaking box office records since it was released on January 25. Among those praising the actor after Pathaan's release is Pakistani actor and VJ Anoushey Ashraf, who took to her social media accounts recently and called Shah Rukh 'a universal superstar'. She added she will always be a fan of Shah Rukh. Her comment on Shah Rukh did not go down well with a section of Instagram users in Pakistan, who said that she made the statement only to 'get noticed by Shah Rukh'. Also read: Pakistani actor slams Siddharth Malhotra's Mission Majnu for 'poor research'
In her recent Instagram post, Anoushey wrote, "As much as people dislike him, as much as Pakistanis feel we should not promote Bollywood, for me SRK is a universal superstar. As artists we believe we connect to people beyond borders (which is an awful man-made concept), the world only knows us as humans and this human (Shah Rukh) has done remarkable stuff and speaks ever so eloquently! Forever a fan (of) Shah Rukh Khan."
Responding to an Instagram post on her comment about Shah Rukh, Anoushey slammed people for 'hating' her for praising the Bollywood actor. She wrote, "Man, I share things on my wall, as my opinions but the people in the comments section here are remarkable…they can't even take an opinion. Like just 'in my eyes' an opinion is lost because they're busy thinking I want to get noticed by him (Shah Rukh). Haha I mean, there are many ways to get noticed. Many many many… than a mere opinion on my own story. Stars have universal love, respect and appeal and so we speak about them. But Pakistanis in general have this hate deep seated in them. Even for their own. They just cannot be nice in general. Everything makes them want to put another down. God knows what satisfaction they get from that but to an outsider it speaks volumes of a hardened, deprived and negative mindset. Good luck hating losers!"
Shah Rukh Khan's Pathaan crossed the ₹200-crore nett mark in India in its first four days after grossing ₹106 crore globally on its opening day. The Siddharth Anand film also stars Deepika Padukone, John Abraham, Dimple Kapadia and Ashutosh Rana. Pathaan is backed by Yash Raj Films.
Boman Irani posts sweet pics with wife Zenobia on anniversary, Farah Khan reacts | Bollywood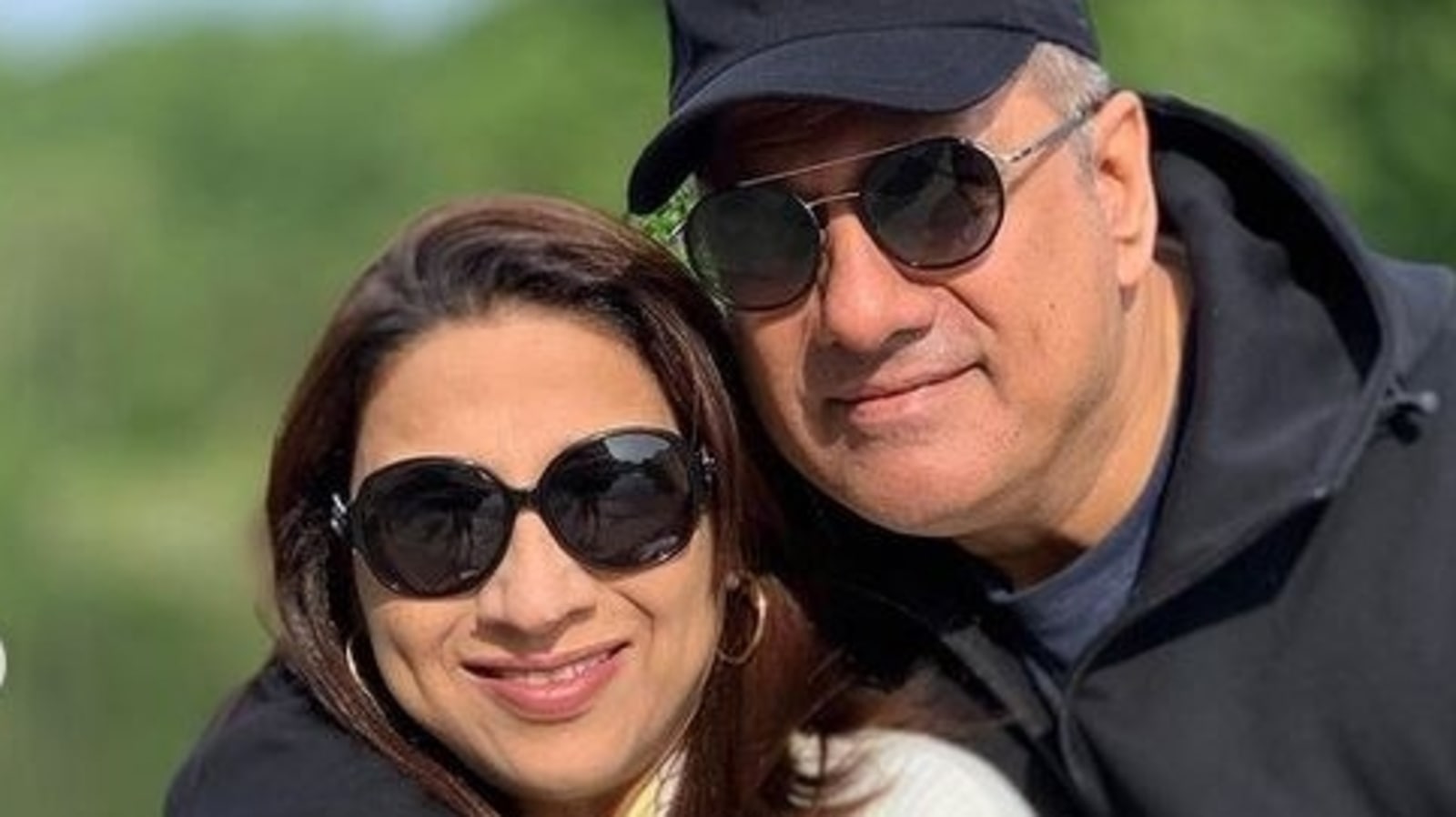 Bollywood actor Boman Irani celebrated his wedding anniversary on Saturday, and shared pictures with his wife, Zenobia, in an Instagram post. Filmmaker-choreographer Farah Khan had an interesting and hilarious comment for the post and she labelled the couple as "irritatingly happy". (Also read: Boman Irani shares cute video with pet dog)
Sharing several pictures of himself with Zenobia, Boman wrote on his Instagram post, "Living under the same roof for 38 years. Living with the same heartbeat for 41. You taught me that winning an argument is actually a loss. Because it's a stupid, pointless victory. So don't waste time. But you always said this only when you lost an argument..(laughing emojis) Happy anniversary Zeenu..".
Farah was among the first ones to respond and she wrote, "Happy Anniversary u both irritatingly happy couple." Anupam Kher, Neena Gupta and Chunky Pandey, among a few others also posted "Happy anniversary" wishes for the couple in the comment box. Ritiesh Deshmukh also wrote, "Happy anniversary love birds." Kiku Sharda, Diana Penty, Daboo Ratnani, Ronit Roy and Gautam Rhode also posted wishes for the couple.
One of the pictures that Boman shared showed the couple walking on a street, hand-in-hand as Zenobia smiled, looking at him. Several other pictures had the couple smiling as they posed together for photographs at various ocassions.
Boman and Zenobia got married in 1985 and they have two sons – Kayoze Irani and Danesh Irani. Sharing how they met, Boman had told Humans of Bombay in 2020 that it was love at first sight when Zenobia walked into his wafer shop and then would visit everyday and would chat up with him.
"I knew she liked me tooI mean, who needs so many wafers? Across-the-counter chats turned into callswe'd talk about everything. But during her BSC exams, her dad said, 'If you don't mind, please don't call for a month, she's getting distracted!' It was tough, but it cemented my feelings," he had said. The actor added that they went on their first date after her exams and he proposed to her on the first date.
He was most recently seen in Sooraj Barjatya's Uunchai that also featured Anupam Kher, Sarika, Amitabh Bachchan and Neena Gupta. Boman has Rajkumar Hirani's Dunki alongside Shah Rukh Khan in the pipeline.