Shah Rukh Khan surprises fans outside Mannat, apologises to those who got stuck | Bollywood
Actor Shah Rukh Khan stepped out of his Mumbai home on Sunday and surprised his fans who gathered outside Mannat. The actor stood on the balcony at Mannat and greeted his fans. Several videos and pictures of the actor surfaced online. Shah Rukh also shared a post thanking his fans. (Also Read | Shah Rukh Khan responds to fan who asked why actor didn't come outside Mannat as he was waiting. Here's what he replied)
In the clip, hundreds of people were seen gathered outside Mannat. Shah Rukh came on the balcony dressed in casuals–black T-shirt and denims. The actor waved at his fans, folded hands, flashed the thumbs-up sign and also blew kisses. He also struck his signature open-arms pose, amid cheers from his fans.
Reacting to the videos, fans took to social media platforms to praise Shah Rukh. A person wrote, "Our Moon blessed fans outside Mannat tonight with his beautiful presence @iamsrk love you so much." "It's not his birthday but just an ordinary Sunday of a week at Mannat… This is not a Stardom it's SHAAHDOM," read a tweet.
"Our #Pathaan came out to greet fans outside Mannat," said another person. "The last of the stars," hailed a fan. "This video of King Khan today at Mannat is all hearts," wrote a fan on Twitter. "It wasn't 2 November or any festival. Still the crowd was in such big numbers. The popularity of King Khan," tweeted another fan.
Shah Rukh also tweeted a video recorded from inside Mannat. He wrote, "Thank you for a lovely Sunday evening… sorry but I hope ki laal gaadi waalon ne apni kursi ki peti baandh li thhi (those in the red car had put on their seat belts). Book your tickets to #Pathaan and I will see you there next…"
Shah Rukh's appearance on his home's balcony comes a day after a fan said that he was waiting outside Mannat for the actor. Taking to Twitter on Saturday, Shah Rukh held an Ask Me Anything session.
A fan tweeted their selfie clicked outside Mannat and wrote, "@iamsrk #AskSRK wait kar raha tha bahar kyu nahi aaye (I was waiting outside why didn't you come out)?" Shah Rukh replied, "Feeling lazy want to chill in the bed yaar."
Fans of Shah Rukh will see him next in Pathaan opposite Deepika Padukone. The film also stars John Abraham, Dimple Kapadia, and Ashutosh Rana in pivotal roles. It will hit the theatres on January 25. Directed by Siddharth Anand, Pathaan is part of Aditya Chopra's spy universe.
He also has director Rajkumar Hirani's upcoming film Dunki opposite Taapsee Pannu, and filmmaker Atlee's action thriller Jawan.
Mira Rajput reacts as Shahid Kapoor gifts her fake flowers: 'How cheap…' | Web Series
Shahid Kapoor took to Instagram and shared a video featuring wife Mira Rajput and actor-brother Ishaan Khatter on Monday. He sent big boxes filled with gifts for the two. However, Mira and Ishaan were left disappointed after unboxing their parcels. Shahid sent 'fake flowers' to Mira, while Ishaan received 'artificial cookies'. Mira called her husband's act 'cheap' and Ishaan said he's having 'trust issues' with his brother. Many fans reacted to Shahid's promotional video for his upcoming series Farzi. (Also read: Shahid Kapoor shows off his massive helmet collection, calls them 'my ladies'; fans want to know Mira Rajput's reaction)
In the beginning the video, Mira said, "Hi guys! I am Mira" and Ishaan, said, "And I'm Ishaan." Mira was then heard saying, "So Shahid's been really sweet and sent us a whole bunch of gifts. So many gifts from such a busy schedule." Ishaan said in happiness, "The sweetest brother." Mira then said, "Oh flowers," as she held them with a smile on her face. Her brother-in-law said to her, "Orchids, your favourite!" She then replied, "I love them!" She brought the flowers closer to her and smelt them. Ishaan then asked, "Kya hua (What happened)?" She then asked him, "Are they fake?" He said, "Plastic!!" She then said, "How cheap!" and threw away the bouquet of flowers. Ishaan laughed, and said, "Plastic flowers. He made you a fool. Well at least they will have a longer shelf life."
Mira asked Ishaan, "What did he get you?" Ishaan picked up one of two small gift boxes and said, "Which one should I open?" He shouted, "Choco-chip cookies" and ate them. He had a weird reaction on his face. Mira asked him, "Fake?" He said, "Dhoka (Betrayal)." She consoled him, "It's okay." He spit out the cookies, and said, "Trust issues, is everything fake?" Mira showed her engagement ring, and asked, "Ye bhi nakli hai kya (Is it also fake)? The symbol of our love?" The two then shouted, "Shahid… bhai (brother)."
Shahid said, "Hi guys, why are you shouting?" An angry Mira said, "Just come here! What's with all these fake gifts?" He said, "Fake gifts? Oh fake! guys it's fake… I have nothing to do with this. This is Sunny." Mira and Ishaan asked him 'Who is Sunny?" Shahid said, "Well my new show, where I play Sunny! Farzi!"
Sharing the video on Instagram, Shahid wrote, "Farzi scenes [email protected] @mira.kapoor." He used 'Farzi on Prime' as the hashtag. Reacting to the post, one of Shahid's fans commented, "Bhai (brother) we are very excited for your show." Another fan wrote, "Arey Shahid aap bohot funny ho aur Ishaan toh mashallah (Shahid you are very funny and Ishaan is amazing)." Other fan commented, "Make some noise for Farzi."
Shahid will be next seen in web series, Farzi. It will stream from February 10 on Prime Video.
Sana Khan-Anas call 'this umrah special', fans ask if they will become parents | Bollywood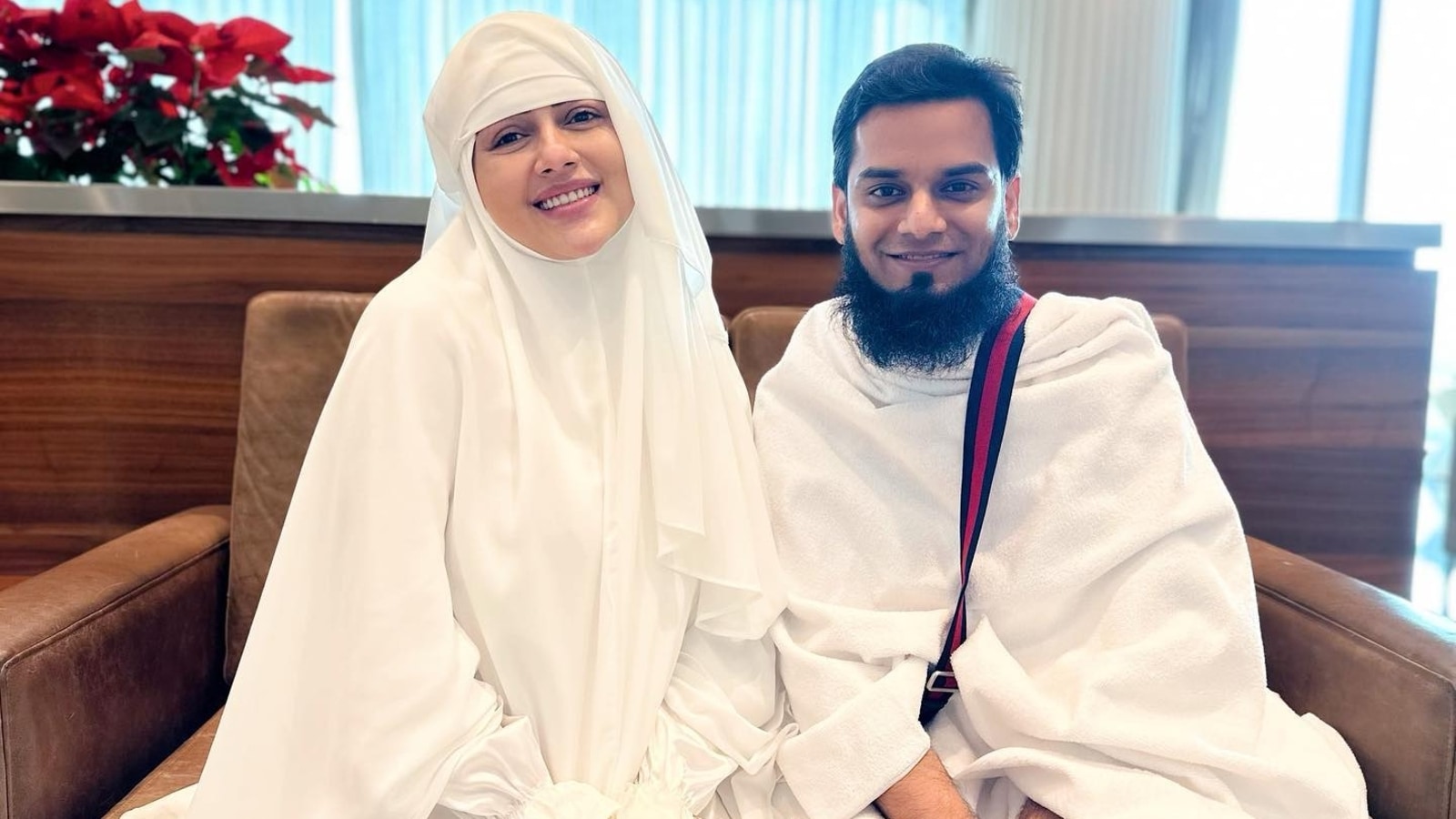 Former actor Sana Khan and her husband Anas Saiyad have shared new pictures as the couple travelled to perform Umrah. Taking to Instagram on Sunday, the duo shared a post revealing that 'this umrah is very very special'. Moments after they shared the post, fans started speculating that they are set to embrace parenthood. (Also Read | Sana Khan reveals why she chose to wear hijab after depression)
In the first photo, the couple sat on a sofa in white outfits as they smiled for the camera. In the second picture, they were seen inside an aircraft. Seating next to each other, they smiled while posing for the lens. They captioned the post, "Alhamdullilah soooo Happy. This umrah is very very special for some reason which In Sha Allah I will share soon with all. May Allah make it easy."
Reacting to the post, a fan commented, "May Allah bless you with a healthy child. MashAllah." A comment read, "Alhamdulillah i think your both are going to be parents soon, in shaa Allah." "You're gonna be mother ??? Is that why this umrah is special?" a person wrote. "You are expecting ma shaa Allah ….i know it since 1month. Congratulations," said another fan.
Last year, Sana and Anas visited Saudi Arabia for her first Hajj with her husband. On Instagram, Sana posed with Anas after they landed in Mecca. A part of her caption read, "Can't wait to experience the most beautiful journey of my life of hajj with my @anas_saiyad20." She also added the hashtags–Sana Khan, Anas Saiyad, Al khalid, Saudi Arabia, Hajj, 2022 and Alhamdulillah.
Sana had posted a video before flying to Mecca with Anas. She had said, "This is my first Hajj and you can see my eyes are swollen. I'm very very excited of course as this was my dream that God has fulfilled today… It's amazing." A part of her caption read, "Allah ka Ehsan (God's grace). I don't have words to express my feelings…Can't wait to land there."
Sana tied the knot with Anas in an intimate ceremony on November 20, 2020. They got married just a month after she announced her decision to quit acting. Celebrating their first wedding anniversary in 2021, Sana shared a picture of the couple along with a note on Instagram. Sana featured in several films such as Wajah Tum Ho and Jai Ho. She was also a contestant on Khatron Ke Khiladi 6. She also participated in reality shows including Bigg Boss 6 where she was a finalist.
Renuka Shahane replies as Shah Rukh Khan teases her for being his 1st 'heroine' | Bollywood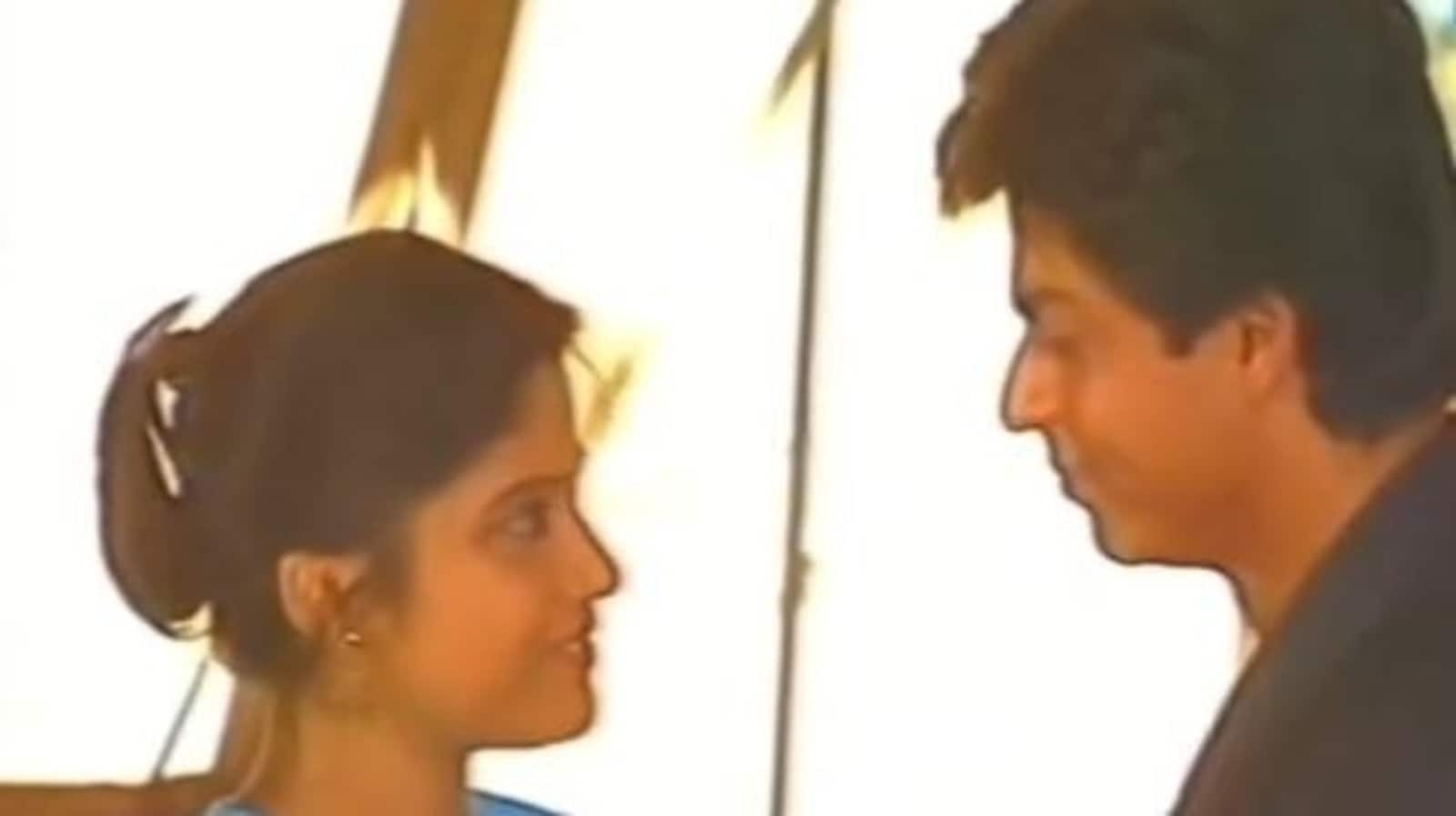 Actor Renuka Shahane has shared pictures also featuring her husband-actor Ashutosh Rana as the duo went on a movie date, to watch his latest film Pathaan. Taking to Twitter on Sunday, Renuka posted the selfies, clicked by Ashutosh. Actor Shah Rukh Khan reacted to the post teasing Renuka about being his 'first heroine'. (Also Read | Renuka Shahane responds as Shah Rukh Khan calls Pathaan co-star Ashutosh Rana 'gyaani, antaryaami')
In the first photo, Ashutosh and Renuka sat inside a car as they wore ethnic outfits. The second selfie was seemingly clicked inside the theatre as the duo smiled and posed for the camera. She captioned the post, "Finally going to watch #Pathaan. Mausam bilkul sahi hai, kursi ki peti baandh li hai (The weather is good, have fastened the seat bealts). With Col Luthra ji."
Ashutosh Rana plays the role of Colonel Sunil Luthra in Pathaan. A Twitter user asked Renuka, "You weren't invited on premium (sic0? Why?" She replied, "Arey we were invited bhai but couldn't go."
Reacting to the post, Shah Rukh commented, "Col Luthraji ko bataya aapne ki aap meri pehli heroine hain (Did you tell Col Luthra that you are my first heroine)!! Or should we keep it a Top Secret otherwise he may fire me from the agency!!!" Shah Rukh and Renuka essayed Shekharan Rai and Maria respectively in the 1989 television series Circus.
Renuka responded, "Hahaha unsey koi baat chhupti kahaan hai? Aaphi ne unhe antaryaami kahaa hai. Aur chaahey jo ho jaaye, woh aapko fire nahi kar saktey kyunki jo kaam aap kartey hain woah koi aur nahi kar saktaa (Can anything be hidden from him? You only have called him all-knowing. And whatever might happen, he can't fire you because nobody can do the work you do)."
In Pathaan, Shah Rukh essays the role of a RAW agent while Ashutosh is seen as RAW joint secretary, Colonel Luthra. Last month, during Shah Rukh's AMA session on Twitter, a fan asked him to say something about Ashutosh. He had replied, "He is a Gyaani (intellectual) and Antaryaami (one who knows from within) apart from being a very very fine actor." Renuka had responded, "You are unfailingly kind and generous and truthful," along with smileys and hands joined together emoji.
Helmed by Siddharth Anand, Pathaan also stars Deepika Padukone as a cop and John Abraham plays an antagonist in the film. Apart from them, the film also stars Dimple Kapadia. The spy thriller released in theatres worldwide on January 25.