Shehnaaz Gill demands silence while talking to mediapersons: 'Chup raho…' | Bollywood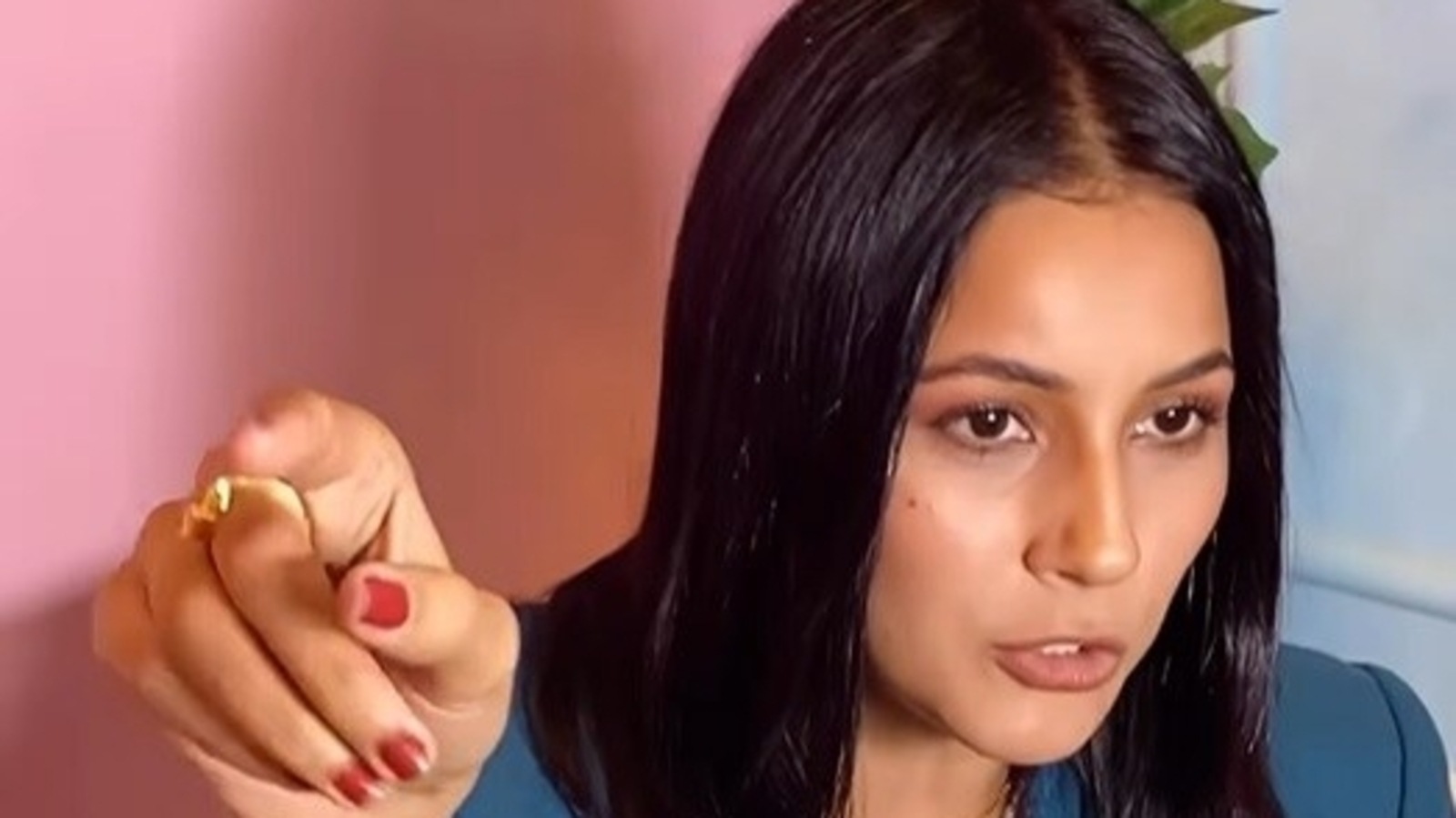 Shehnaaz Gill recently silenced a few reporters in order to be able to answer the person she was talking to. She asked them to maintain silence as a mark of respect to the person speaking at the moment. One of her fan pages claimed she silenced her team members and not the reporters. The actor-singer was interacting with the paparazzi and reporters on the set of her chat show, Desi Vibes With Shehnaaz Gill. Also read: Shehnaaz Gill gets scared while riding a camel, screams 'Amma, Mama'; fans call her 'so cute'. Watch
A paparazzo account on Instagram shared a video of Shehnaaz from the set, where Shehnaaz was heard saying, "Listen, this is disrespect to the other, jo bol raha hai. Listen, and unko bol ki chup raho (this is disrespect to the person speaking, listen and tell them to keep quiet)."
A person commented on the video, "Well it's true, when someone is talking learn to respect and hear them first. Respect you girl!" Another said, "Proud of her." One more fan said, "Ye media waalo ki respect krti yaha dikh raha. .. plz aaplog v respect kre inki (she is seen giving respect to the media here, you should also respect them)." A fan of Shehnaaz wrote, "She did the right thing you should be quite while others speaking." "People love her this Real side she is not sugarcoating anyone," said another.
Shehnaaz recently featured in singer Guru Randhawa's new music video, Mood Rise, which released on Tuesday. Penned and sung by Guru Randhawa, the song showcases romantic chemistry between him and Shehnaaz. The song is a part of Guru's music album Man of the Moon. The audio version of the song had released last year.
Shehnaaz shot to fame with her appearance on Bigg Boss 13 and her chemistry with Sidharth Shukla, who went on to win the show. The two were rumoured to be in relationship but Sidharth died in 2021 at just the age of 40. Shehnaaz will now make her Bollywood debut with Salman Khan-starrer Kisi Ka Bhai Kisi Ki Jaan. She will also be seen in an upcoming comedy film, titled 100 percent, opposite Riteish Deshmukh, John Abraham and Nora Fatehi. It will be directed by Sajid Khan.
Trending Topics to Follow
Rakhi Sawant's husband Adil Khan Durrani holds her hand during mom's last rites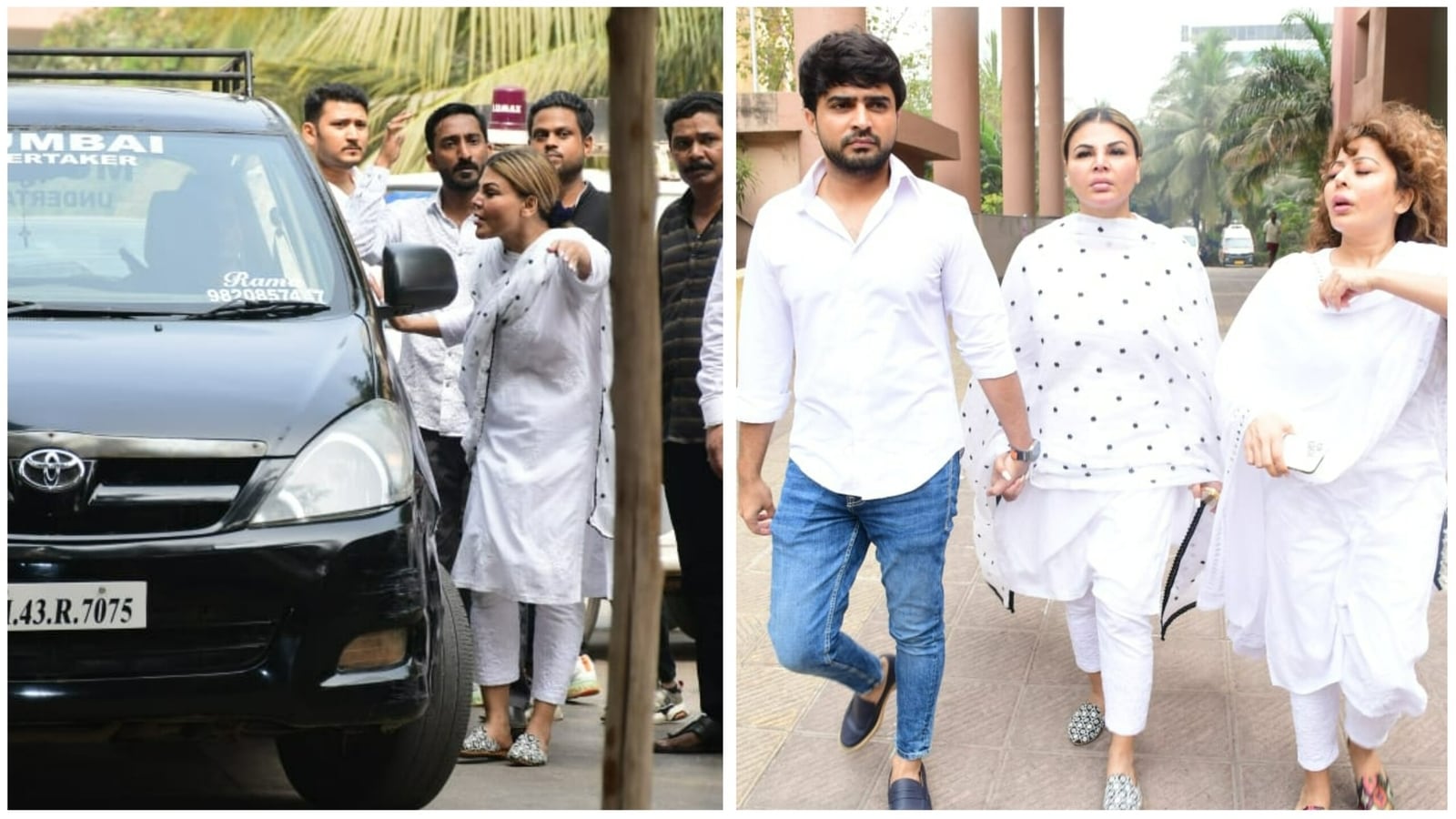 Rakhi Sawant's mother Jaya Sawant died after a long battle with cancer on Saturday. On Sunday, Rakhi and her husband Adil Khan Durrani were seen at the Dr RN Cooper Municipal General Hospital in Mumbai to take care of the arrangements for her final rites. Rakhi had informed on Instagram that her mother will be buried at the Oshiwara Christian Graveyard in Mumbai on Sunday. Also read: Rakhi Sawant cries inconsolably after her mom dies of cancer in Mumbai hospital; Jackie Shroff, Aly Goni express shock
Rakhi and Adil were seen walking hand-in-hand as they arrived at the Cooper hospital ahead of her mom's final journey to the graveyard. Rakhi, in a white salwar-suit, was also seen guiding the van, which carried her mom's casket to the graveyard. A few near and dear ones were also seen along with them.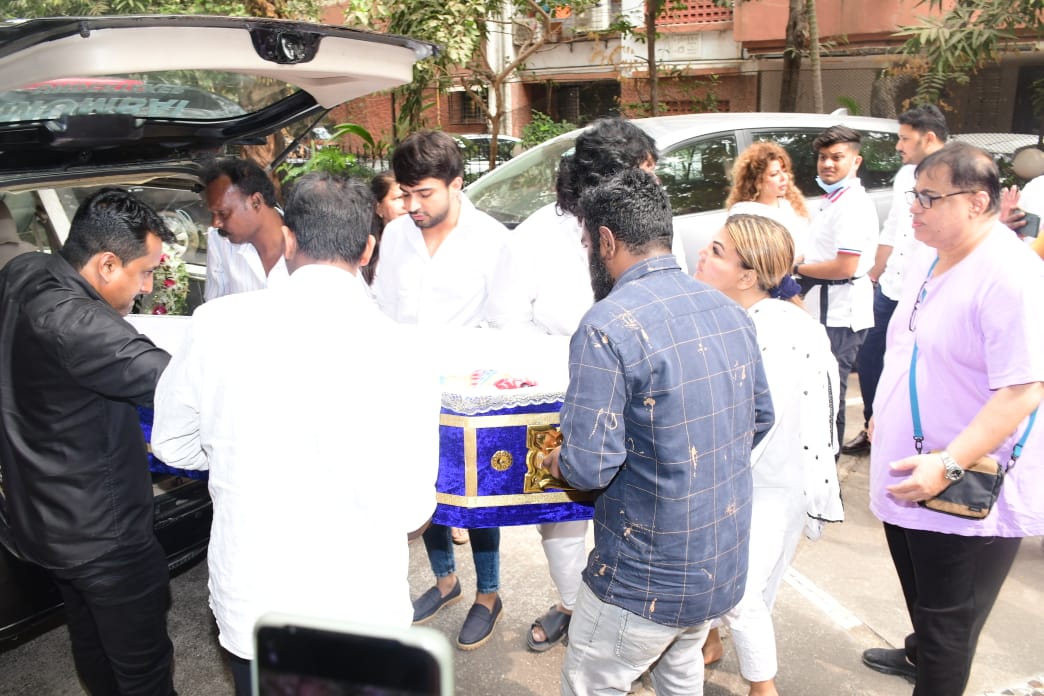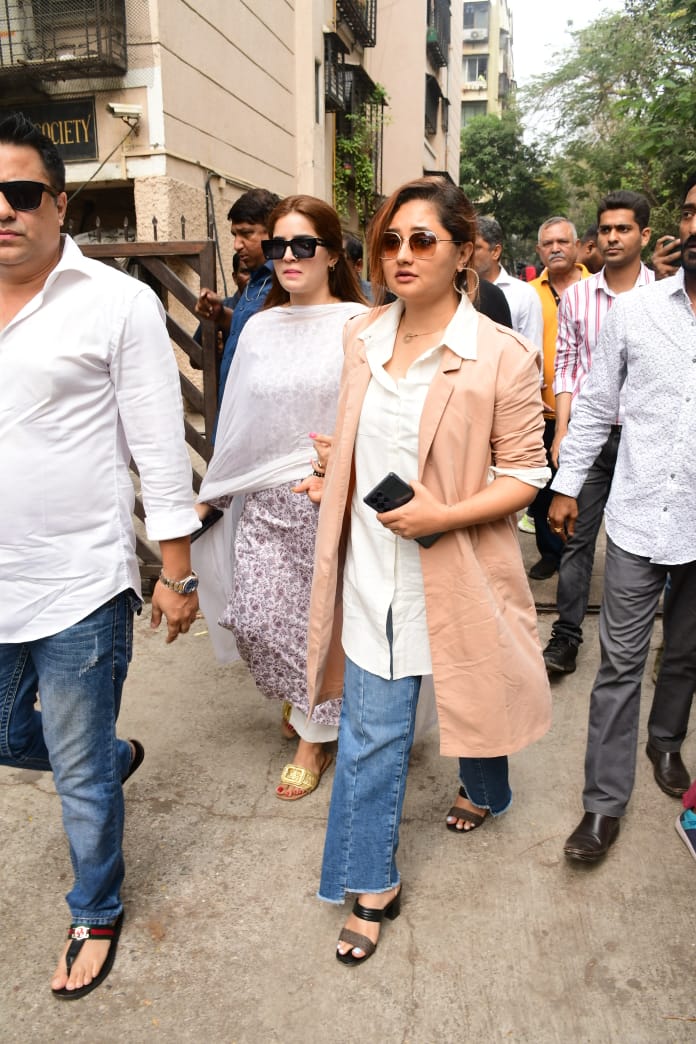 Jaya died at around 9pm on Saturday, according to Deepak Namjoshi, pulmonologist and director, CritiCare Asia Multispecialty Hospital and Research Center, Juhu. She was 73. According to Deepak, Jaya had stage four endometrial cancer which had spread to the brain, lungs and liver. "She was admitted around a fortnight ago. She was earlier treated at another hospital and later referred here," he told PTI Saturday night.
On Sunday, Rakhi shared a statement on her Instagram Stories, "With deep sorrow, I, Rakhi Sawant, inform you (about) the sudden death of my beloved mother. Many of you know that she was suffering from some medical conditions… I'm sad to say that she is gone… join us for the funeral service of my mother at 12 noon."
She also shared a video of her mom's last moments in pain and wrote in Hindi, "Today, my mother left me. And I have nothing to lose. I love you, Maa. Now who will listen to me, who will embrace me? I miss you, Aai." She was seen crying while sitting on the floor beside her mom's bed.
Rakhi was regularly spotted visiting her mom at the hospital and shared videos of her on Instagram. She had revealed in April last year that Salman Khan and his brother Sohail Khan had provided help for her mother's treatment.
Lollapalooza India Day 1 recap: Imagine Dragons mark India debut, AP Dhillon wins hearts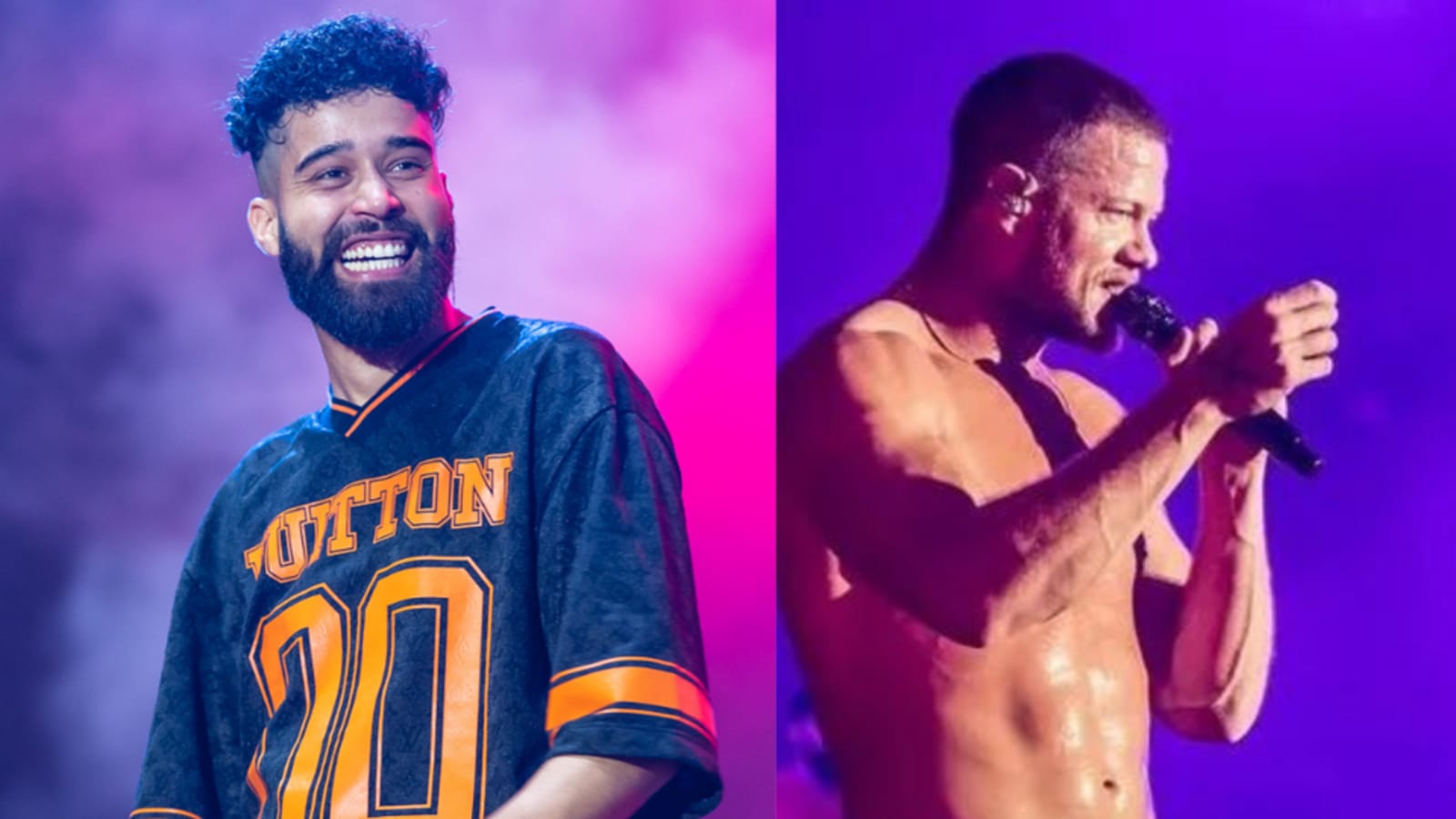 The annual American music festival, Lollapalooza marked its debut in India on Saturday. Held at Mumbai's Mahalaxmi Racecourse, the two-day event is believed to have entertained over 60,000 music lovers. Featuring over 40 artistes across four stages, day one of Lollapalooza India 2023 saw acts by music outfits Easy Wanderlings, Bloodywood, Kumail, Sandunes and more. The highlights of the show, however, were performances by world-leading musicians AP Dhillon and Imagine Dragons.
While the first 30 minutes of the Punjabi singer's hour-long act were quite a damper with his low energy and lip syncing being quite evident, the Brown Munde singer rocked the second half by belting out his chart-topping hits such as Summer High, Dil Nu, Woh Noor, Excuses and more. During his performance, he also engaged with the audience. The singer got off the stage to greet his fans and also threw the ukulele towards the crowd.
Imagine Dragons, the American pop rock band, wrapped up the first day of the festival. This was the band's maiden performance in the country. Lead singer Dan Reynolds greeted the fans with a namaste and said, "This is the first of many shows."
The band performed their iconic songs such as Radioactive, Bad Liar, Believer, Enemy, Thunder and more. In the midst of the performance, Reynolds went shirtless. He jumped into the crowd multiple times. Reynolds also borrowed the Indian tricolour from a fam and waved it during his act.
He shared his gratitude towards the audience members. "You people have been nice and kind. Your food is amazing. Thank you for receiving me with such kindness. What a pleasure it has been to be here today."
Interestingly, there was some Bollywood flavour to the fest too. While actor Rajkummar Rao was seen cheering for Imagine Dragons, actor Hrithik Roshan made a quick presence for his girlfriend, singer Saba Azad's gig.
Jackson Wang in India to perform at Lollapalooza, gets mobbed by fans. Watch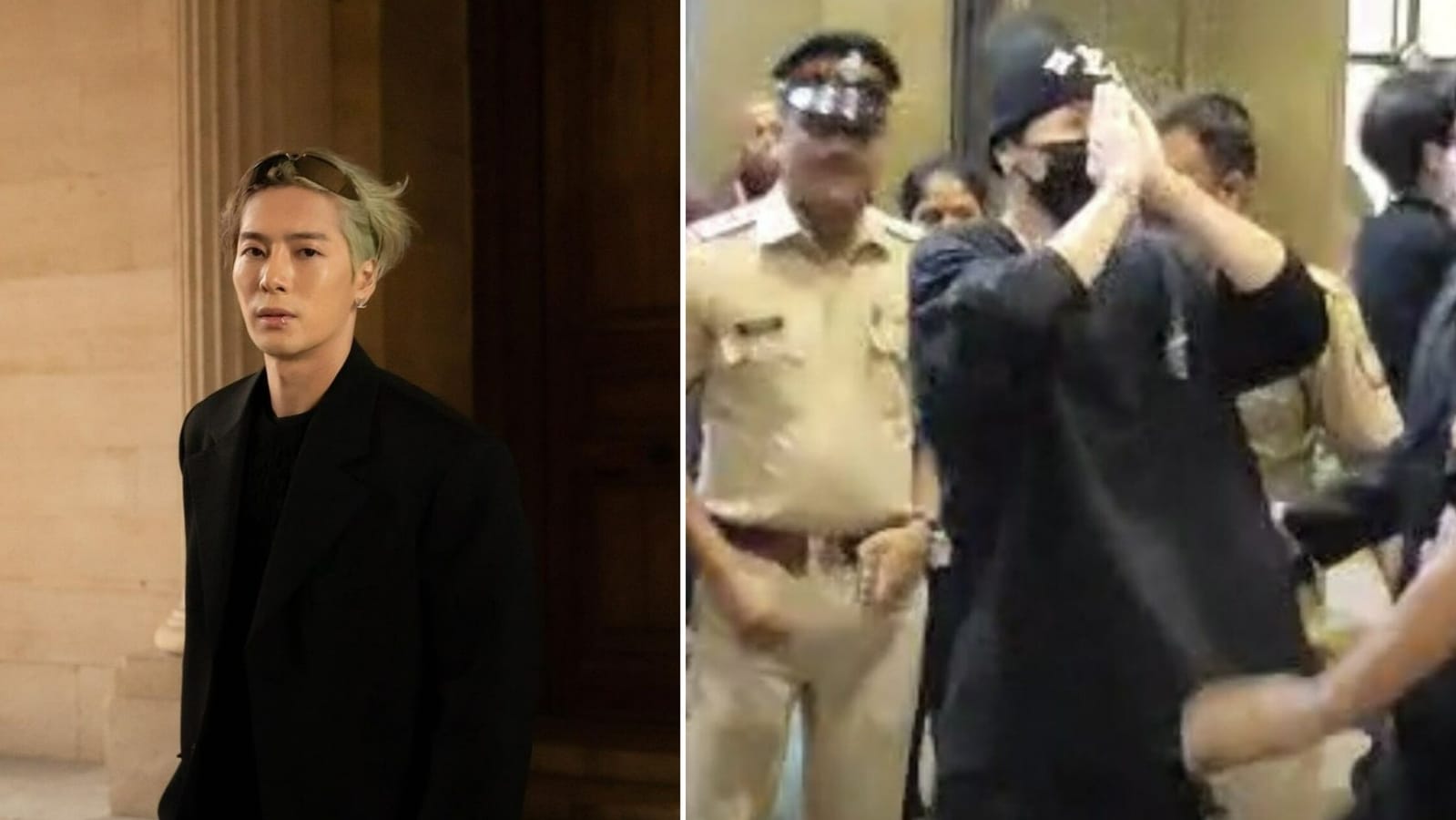 GOT7 star Jackson Wang has finally arrived in Mumbai and fans could not hold their excitement as they rushed to see him and take selfies with him as he arrived at Mumbai airport. Jackson is in India for his Lollapalooza India performance. The music festival will be making its debut in India this year and will be held at the Mahalakshmi Race Course in Mumbai. He will be performing on Sunday. (Also read: BTS fans praise beefed up French security during Jimin's Paris departure: 'Like the president of the world')
The singer was mobbed by fans as he arrived at the Mumbai airport. The fans rushed towards him for clicking selfies as he tried to make his way to the parking lot. Jackson was seen in an all-black ensemble and looked a little tired being surrounded by so many people at once. His videos from Mumbai airport have been doing the rounds on social media, where enthusiastic fans surrounded him to click selfies. Jackson greeted fans with namaste as he arrived outside the airport.
Even as Mumbai Police personnel were there to guard him and safely take him to his car, it seemed that Jackson was having a hard time among so many people. Netizens were quick to spot the discomfort and reacted to his video shared on a paparazzi account on Instagram. One user wrote, "At least leave some personal space for him , looks like management fails big time." Another comment read, "The power he holds… The crowd was so big even tho it was midnight but am not really satisfied with security, please make sure it's well managed next time and some of the fans did disappoint me please make sure his safety is our top most priority, okay!!"
Jackson also tweeted about his arrival in India and how excited he was to perform her for the first time. He wrote, "Thank you for being there today India, please get home safe. It means a lot to me to seeyo u all. After wanting to come here for a decade. I'm so grateful, finally I'm here. I hope I see you…"
Lollapalooza Day 1 had a line-up of several artists who performed on the stage including AP Dhillon, Greta Van Fleet, Japanese Breakfast, Yellow Diaries, Imagine Dragons and Madboy Mink among others. Day 2 will see performances from artists such as Divine, Diplo, Cigarettes After Sex, Jackson, Raveena and Prateek Kuhad, among others.