The Last of Us: HBO's latest is a new test for video game adaptations | Web Series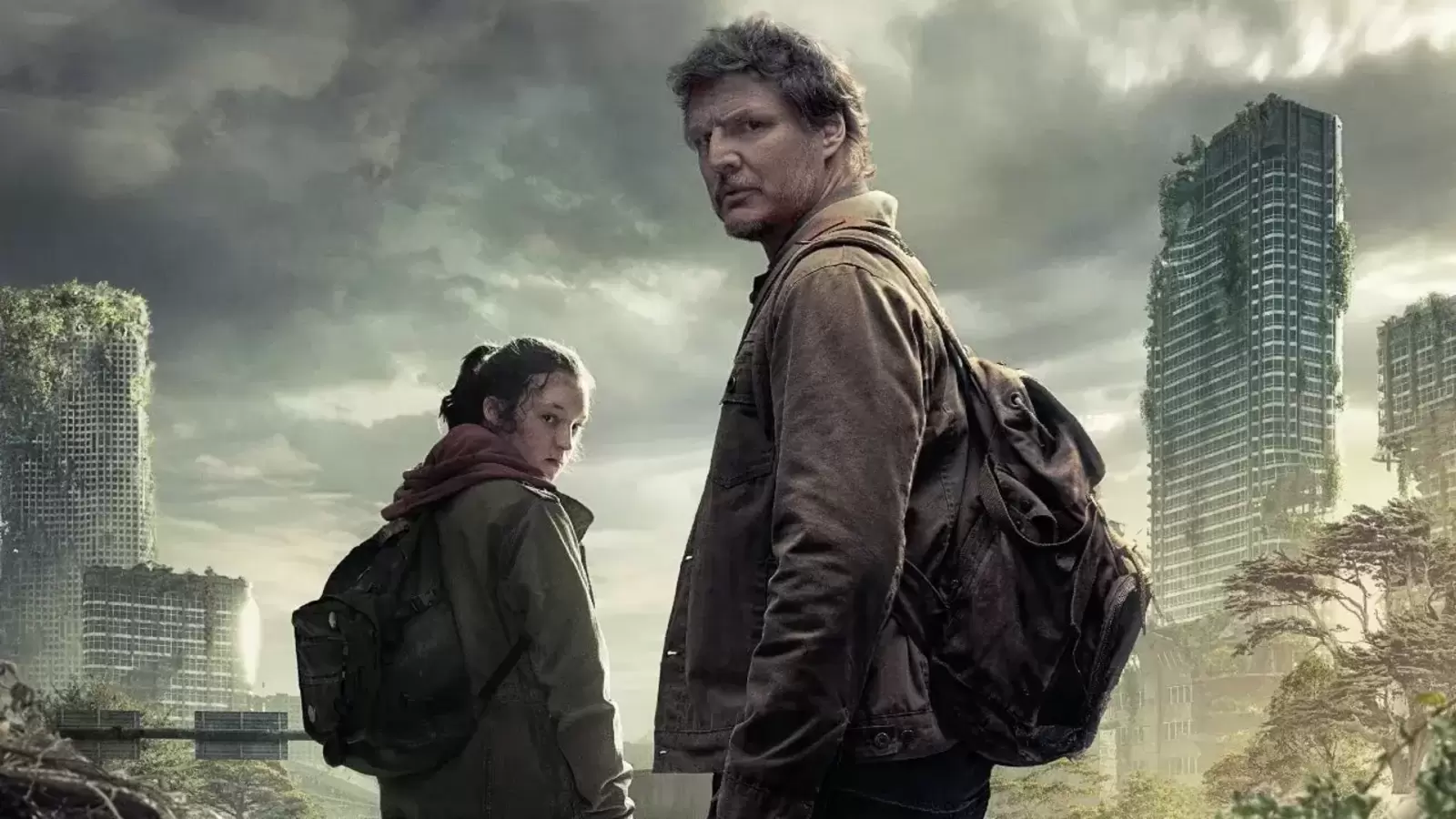 However thrilling they are to play, video games rarely translate well to the big or small screen — indeed, the crossover genre is littered with flops.
But the dystopian, zombie-filled HBO series "The Last of Us," premiering in the United States on Sunday and the following day elsewhere, could be about to break the curse.
The series has already won a slew of positive reviews, with a score of 97 percent on Rotten Tomatoes, and is on track to be the streaming world's first success of 2023, 10 years after the "The Last of Us" game first debuted on PlayStation.
Game creator Neil Druckmann, along with "Chernobyl" screenwriter Craig Mazin, helped develop the narrative for television.
The story remains faithful to the original Naughty Dog title, following the unlikely duo of demoralized smuggler Joel and spirited teenager Ellie, whom he must protect as the planet's potential last hope against a fast-moving zombie fungus.
The nine-episode season — in which Joel is played by "Narcos" and "Mandalorian" star Pedro Pascal and "Game of Thrones" actress Bella Ramsey portrays Ellie — is set in a post-apocalyptic America ruled by a military dictatorship.
The stakes of the series' success are high for HBO Max, which just raised its US subscription fee from $14.99 to $15.99 for an ad-free monthly package.
HBO "clearly remains the gold standard for original series, but its parent company (Warner Bros. Discovery) is at a crossroads in terms of how much it's willing to spend on projects," said John Cassillo, an analyst with TVREV.
– Rare success –
Adaptations of blockbuster video games tend not to do well when they are turned into movies or television series.
On a list drawn up by Box Office Mojo, only five films in this genre have surpassed $400 million in earnings. The top one, "Warcraft" (2016) — which took in $439 million worldwide — doesn't figure in the top 250 on the overall box office list.
Other rare successes include "Lara Croft: Tomb Raider" (2001) starring Angelina Jolie, and more recently Netflix's Emmy-winning animated series "Arcane," set in the "League of Legends" universe.
"What makes video games entertaining doesn't always make movies/shows entertaining, and vice versa," said Cassillo.
In the case of "The Last of Us," he explained, "the post-apocalyptic story taps into a popular genre even outside of gaming, and HBO has a long-standing track record succeeding with dramatic series."
Cassillo predicted that if the series "uses the backdrop of the game's plot to tell a compelling character story (that could exist even apart from the game), it'll stand a great chance to succeed where other video game adaptations have failed."
In an interview with The New York Times, Druckmann said the most important thing in adapting the game was "to keep the soul of it," not necessarily every scene.
"What makes the show are the characters, the philosophical arguments of, 'Do the ends justify the means?' And, 'How big is your tribe that you're going to care for?'" he said.
Many more video game adaptations are in the pipeline, including a new "Super Mario Bros" film, a third installment in the "Sonic the Hedgehog" franchise and a "Gran Turismo" movie, as well as a Netflix animated series based on "Tomb Raider."
Jackson Wang in India to perform at Lollapalooza, gets mobbed by fans. Watch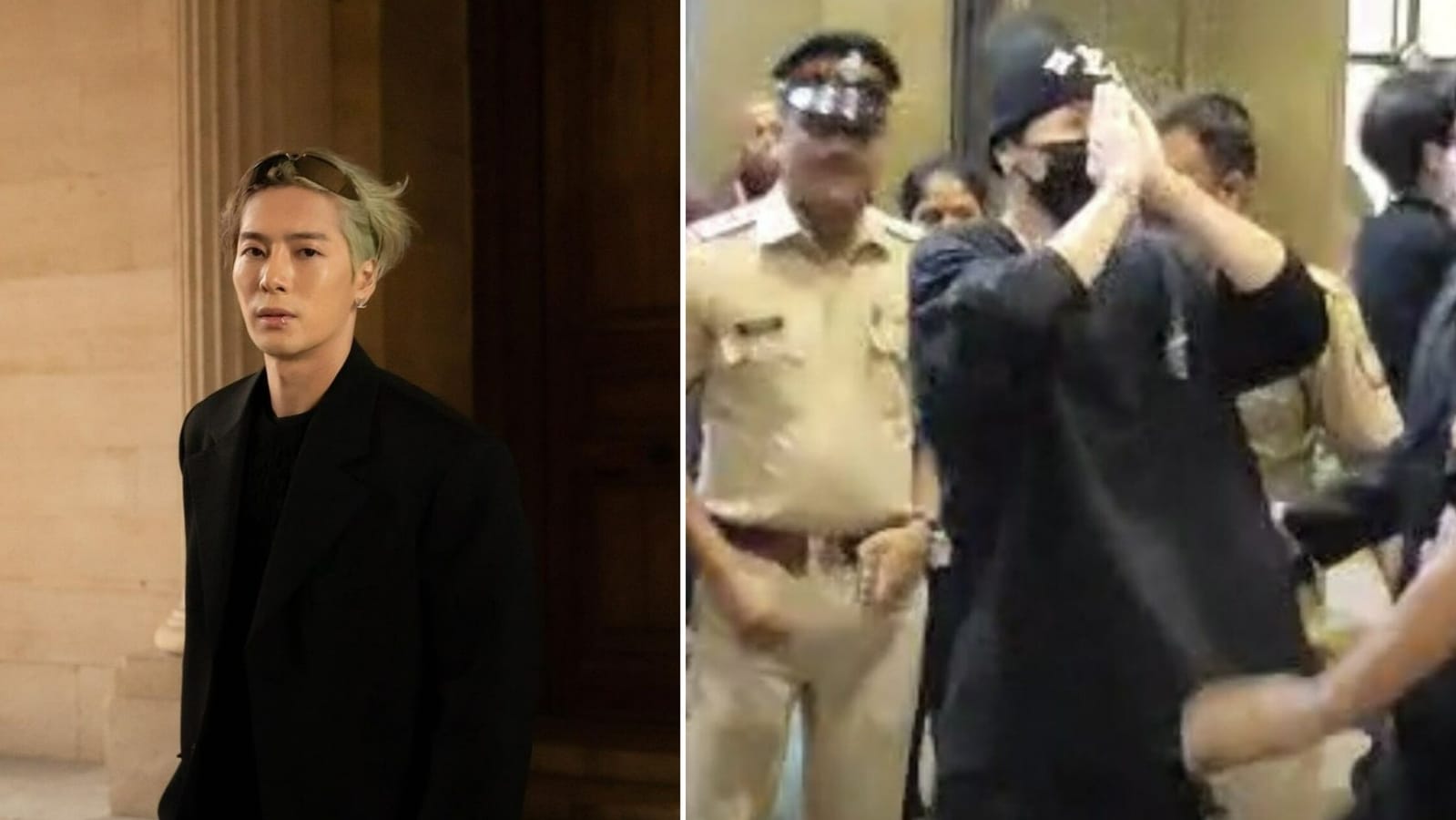 GOT7 star Jackson Wang has finally arrived in Mumbai and fans could not hold their excitement as they rushed to see him and take selfies with him as he arrived at Mumbai airport. Jackson is in India for his Lollapalooza India performance. The music festival will be making its debut in India this year and will be held at the Mahalakshmi Race Course in Mumbai. He will be performing on Sunday. (Also read: BTS fans praise beefed up French security during Jimin's Paris departure: 'Like the president of the world')
The singer was mobbed by fans as he arrived at the Mumbai airport. The fans rushed towards him for clicking selfies as he tried to make his way to the parking lot. Jackson was seen in an all-black ensemble and looked a little tired being surrounded by so many people at once. His videos from Mumbai airport have been doing the rounds on social media, where enthusiastic fans surrounded him to click selfies. Jackson greeted fans with namaste as he arrived outside the airport.
Even as Mumbai Police personnel were there to guard him and safely take him to his car, it seemed that Jackson was having a hard time among so many people. Netizens were quick to spot the discomfort and reacted to his video shared on a paparazzi account on Instagram. One user wrote, "At least leave some personal space for him , looks like management fails big time." Another comment read, "The power he holds… The crowd was so big even tho it was midnight but am not really satisfied with security, please make sure it's well managed next time and some of the fans did disappoint me please make sure his safety is our top most priority, okay!!"
Jackson also tweeted about his arrival in India and how excited he was to perform her for the first time. He wrote, "Thank you for being there today India, please get home safe. It means a lot to me to seeyo u all. After wanting to come here for a decade. I'm so grateful, finally I'm here. I hope I see you…"
Lollapalooza Day 1 had a line-up of several artists who performed on the stage including AP Dhillon, Greta Van Fleet, Japanese Breakfast, Yellow Diaries, Imagine Dragons and Madboy Mink among others. Day 2 will see performances from artists such as Divine, Diplo, Cigarettes After Sex, Jackson, Raveena and Prateek Kuhad, among others.
Never criticised Prince Harry, Meghan Markle: Nelson Mandela's granddaughter | Web Series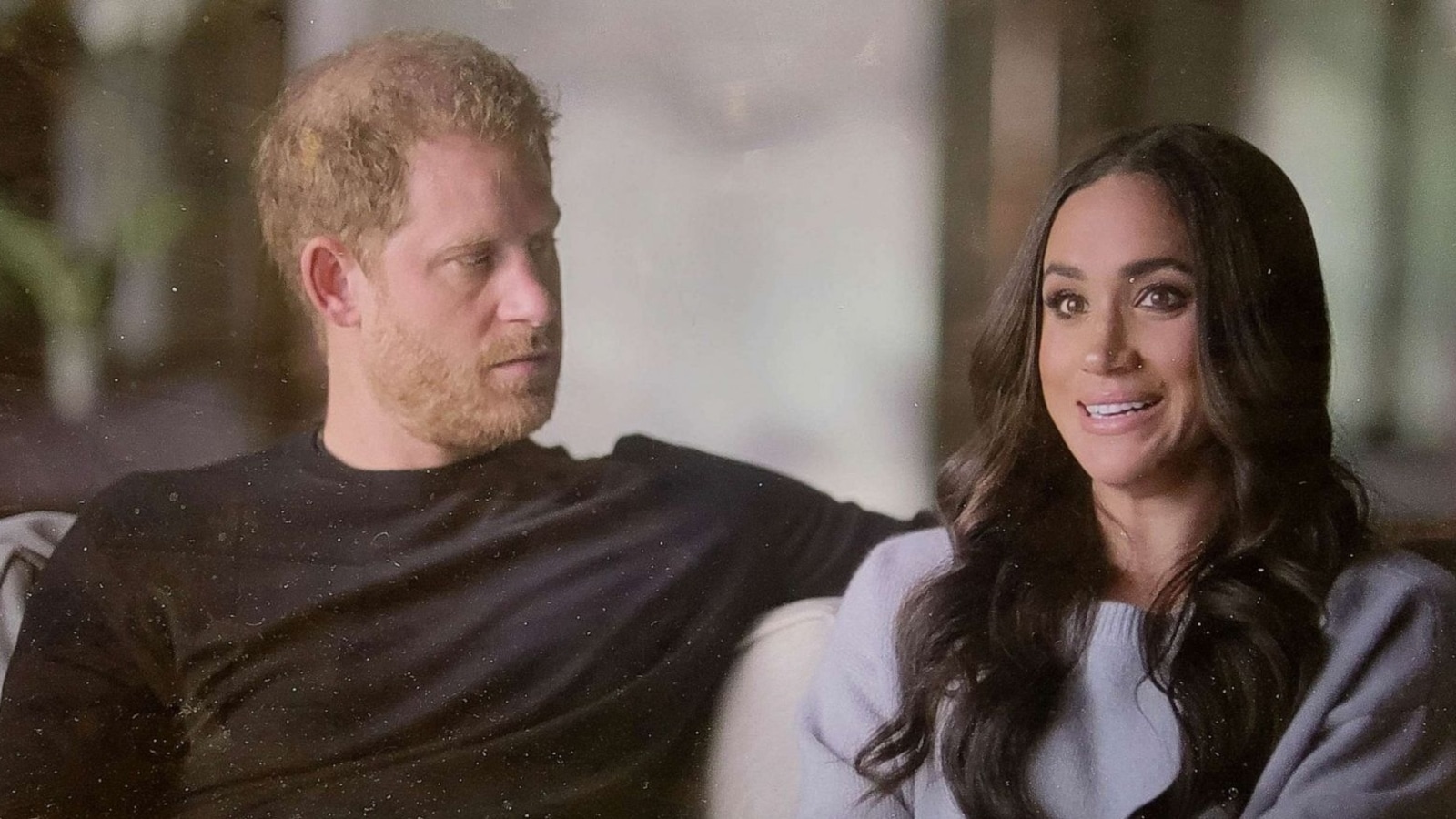 It was recently reported that Nelson Mandela's granddaughter had accused Prince Harry and Meghan Markle of 'using' her grandfather's legacy for profit in their Netflix documentary series Live to Lead, which she had allegedly called 'deeply upsetting and tedious'. Now, the late Nelson Mandela's oldest grandchild, writer and social activist Ndileka Mandela, has said in a new piece she wrote for a publication that 'it was time to tell the truth' about Prince Harry, Meghan and her grandfather. Also read: Prince William, Kate Middleton were 'religious' fans of Suits before meeting Meghan Markle, Prince Harry says in new book
It was earlier reported that Ndileka had said in an interview that she was unhappy with Harry and Meghan for name-dropping her grandfather in Netflix's Live to Lead (2022), and allegedly said that people 'have used his legacy because they know his name sells'. In her new piece, Ndileka broke her silence days after her statement made headlines. She has now said that the words were wrongly attributed to her. Ndileka also said she was 'mortified to have seen how her words were twisted' in such a way as to distort her genuine concerns about the commercial exploitation of her late grandfather's legacy. Speaking about Meghan, she added that her grandfather's name was misused to attack a woman of colour, who was 'hounded out of the British royal family'.
She wrote in a piece for UK-based The Independent, "When people accused me recently of criticising Prince Harry and Meghan Markle for 'profiteering' from my grandfather's name, I was shocked. Because it was false. I had never accused Harry and Meghan of doing this. Instead, I was misquoted, leading to global news coverage that weaponised my name – and the name of my grandfather, the late anti-apartheid activist and first president of South Africa, Nelson Mandela – to target a woman of colour."
She also said that she 'unequivocally supports' Prince Harry and Meghan Markle's stand – and their use of her grandfather's name. Ndileka further wrote in the aforementioned piece, "In reality, I greatly admire Prince Harry and Meghan Markle for their courageous commitment to defending those less privileged than them – vulnerable people, women, and people of colour. I welcomed the Nelson Mandela Foundation's brilliant partnership with them on Live to Lead, and I celebrate the inspiration that Harry and Meghan take from my grandfather's legacy for their social activism."
Live to Lead, which premiered on Netflix last month, was inspired by Nelson Mandela, according to Prince Harry. In a 2015 speech at the Nelson Mandela Centre of Memory in Johannesburg, South Africa, Harry had said that he had met the leader before he died in 2013, a memory Harry said he has 'treasured' ever since. Harry and Meghan married in May 2018. Years later, in January 2020, they announced they will step down as 'senior royals' and work to become financially more independent, before moving to the US, where they now live with their children Archie and Lilibet.
Twinkle Khanna says wrinkles should be considered equivalent to medals | Bollywood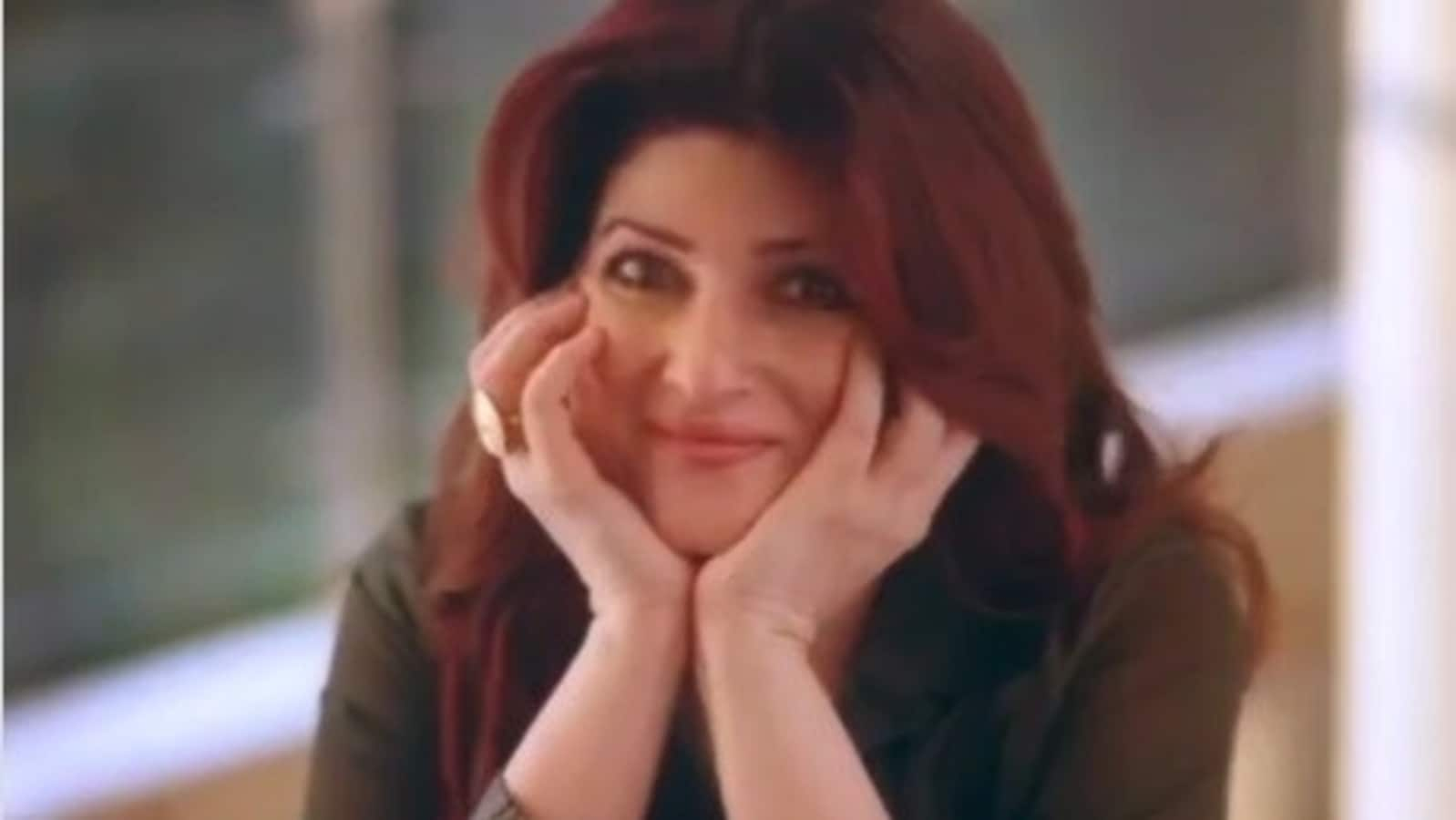 Twinkle Khanna has shared a post about age and how it is only a 'mathematical problem'. She said one must consider the wrinkles as a 'general's medals', pinned to the skin as they remind one of the battles a person has survived, and even won. Many of her fans said they strongly agreed with her views. Also read: Twinkle Khanna shows the 'mole' above her lip, fans think it looks 'bigger than her two nostrils combined'. See pic
Sharing a video of herself relishing a chocolate pastry, Twinkle wrote on Instagram, "Age is a mathematical problem. There are numbers that need to be tackled. It is not a division sum though, where we are reduced to a fraction of what we once were. It is a multiplier. At 40, you are still the pigtailed girl who once climbed trees and beat up all the boys. The young woman with a disdain for convention. The new mother with leaky breasts and fierce ambition."
She added, "As you go along, you carry every version of you inside. You don't have one heartbreak, one breakdown, one true love, one success; you have a mountain of them. And those wrinkly-crinkly lines? How about we consider them the equivalent of a general's medals, pinned to our skin, a reminder of all the battles we have survived, and the ones we have won. Agree? Disagree?"
Most of her fans said they strongly agreed with her caption. A fan wrote in the comments section, "Totally!!! Accept it and age gracefully." Another wrote, "Yes darling agree totally getting better smarter wiser, forget my creeky bones, or my weight issues, am still the best at my age & yes alwaz thanking God!" One more fan wrote, "You are right it's a mathematical problem! When the age number comes in mind then you start thinking, start bothering and assuming you are getting old. I believe we should rather eat healthy, exercise and stay young."
Twinkle is married to actor Akshay Kumar and the two have a son, Aarav, 20, and a daughter, Nitara, 10. She is currently pursuing Masters in Fiction Writing at the prestigious Goldsmiths, University of London. She is an actor-turned-writer and also produces films. She also founded a health and wellness website, Tweak India.