When Ritu Nanda brought Rishi, Neetu Kapoor together with a surprise engagement | Bollywood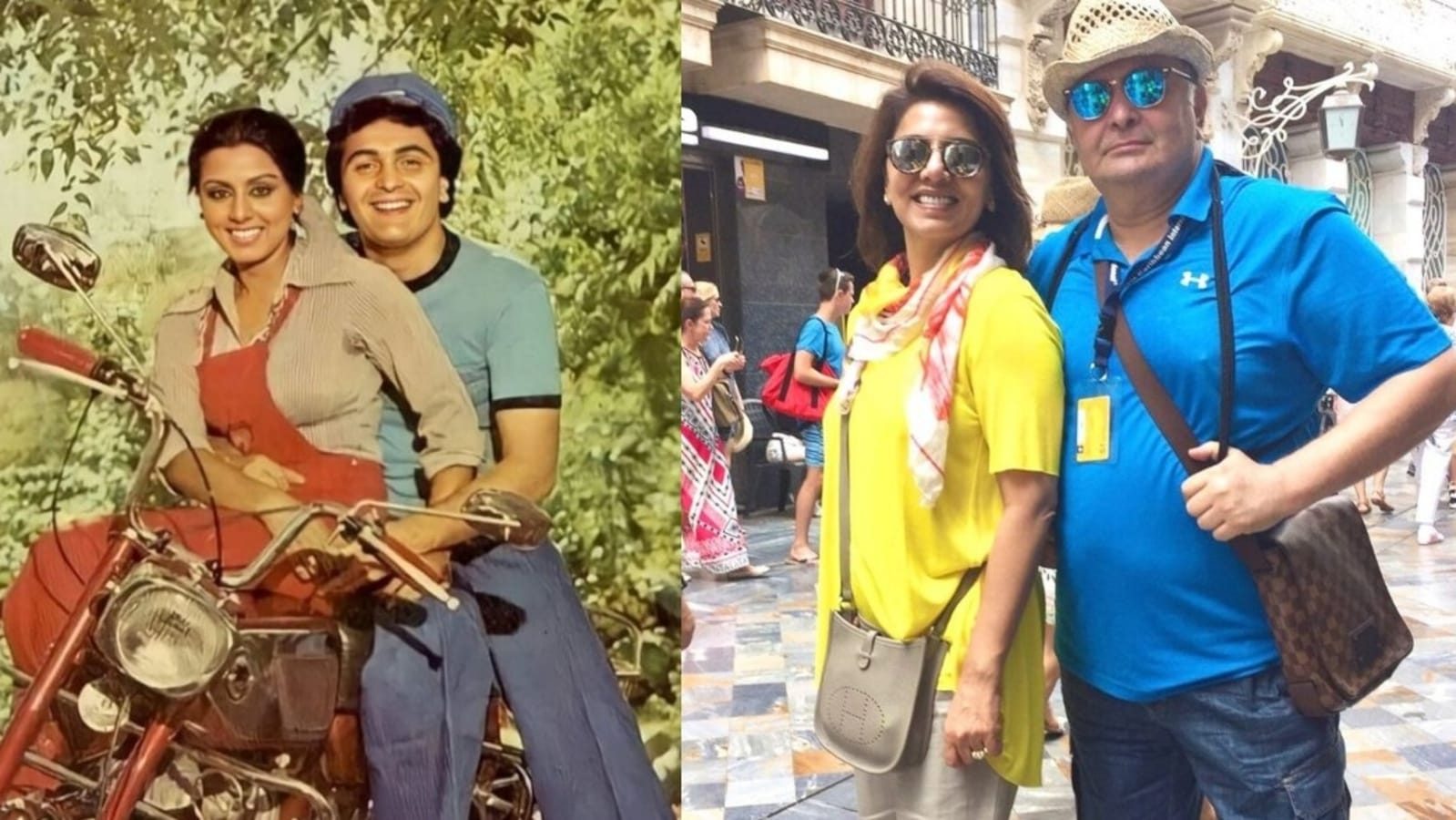 Rishi Kapoor and Neetu Kapoor first met on the sets of Zahreela Insaan (1974). Their pairing was popular and they also starred in films like Kabhi Kabhi (1976) and Doosra Aadmi (1976). They dated for a while before marrying on January 22, 1980. The late veteran actor in his 2017 autobiography shared an anecdote on his elder sister Ritu Nanda was the one who brought Neetu into the family and got them engaged. Rishi revealed in his book that he was quite scared of letting his parents, filmmaker Raj Kapoor and his wife Krishna Raj, know that he was even dating someone. Also read: Neetu Kapoor remembers Rishi Kapoor in emotional post
But thanks to his sister, he didn't have to. She arranged things in such a way that Rishi Kapoor ended up being surprised at his own engagement. In his autobiography, Rishi shared that he was not able to tell his parents that he wanted to marry Neetu. He wrote, "Looking back, I wonder if I should have turned to a psychiatrist for help to work out my feelings. I often think I may never have married Neetu, or we may have got married much later than we did, if it weren't for my sister Ritu. Left to myself, I may never have taken our relationship to the next level."
Sharing the day of his engagement, the actor had revealed he went to Delhi to attend an event for his sister's family and came back engaged himself. He recalled in the book Khullam Khulla: Rishi Kapoor Uncensored, "I hadn't a clue that Ritu had been plotting and planning along with my friends Gogi (filmmaker Ramesh Behl) and Ravi Malhotra (father of Karan Malhotra, the young director of Karan Johar's 2012 film Agneepath). At the airport in Mumbai, as I waited to board the flight, I met Saira Banu and Dilip Kumar, who asked me where I was going. When I told him I was headed for Delhi to attend an engagement, Dilip sa'ab joked, 'Don't pull a fast on me. Aren't you going there to get engaged yourself?' How prophetic Dilip saab's words turned out to be."
It turned out that Ritu had also invited Neetu and her mother to an engagement. Rishi's family took matters into their own hands as they got him and Neetu to the mandap and got them to exchange rings. But since everything was so last minute, the ring Rishi had on his finger, with an 'R' on it, belonged actually to Ravi. Furthermore, he didn't have to worry as his father welcomed Neetu into the family that day itself.
The couple had two children, daughter Riddhima Kapoor Sahni and son Ranbir Kapoor, who went into acting like his parents. Rishi was diagnosed with leukemia in 2018 and later went to New York City for his treatment. He died on April 30 2020. Neetu made a comeback to films after his death with JugJugg Jeeyo (2022).
Lollapalooza India Day 1 recap: Imagine Dragons mark India debut, AP Dhillon wins hearts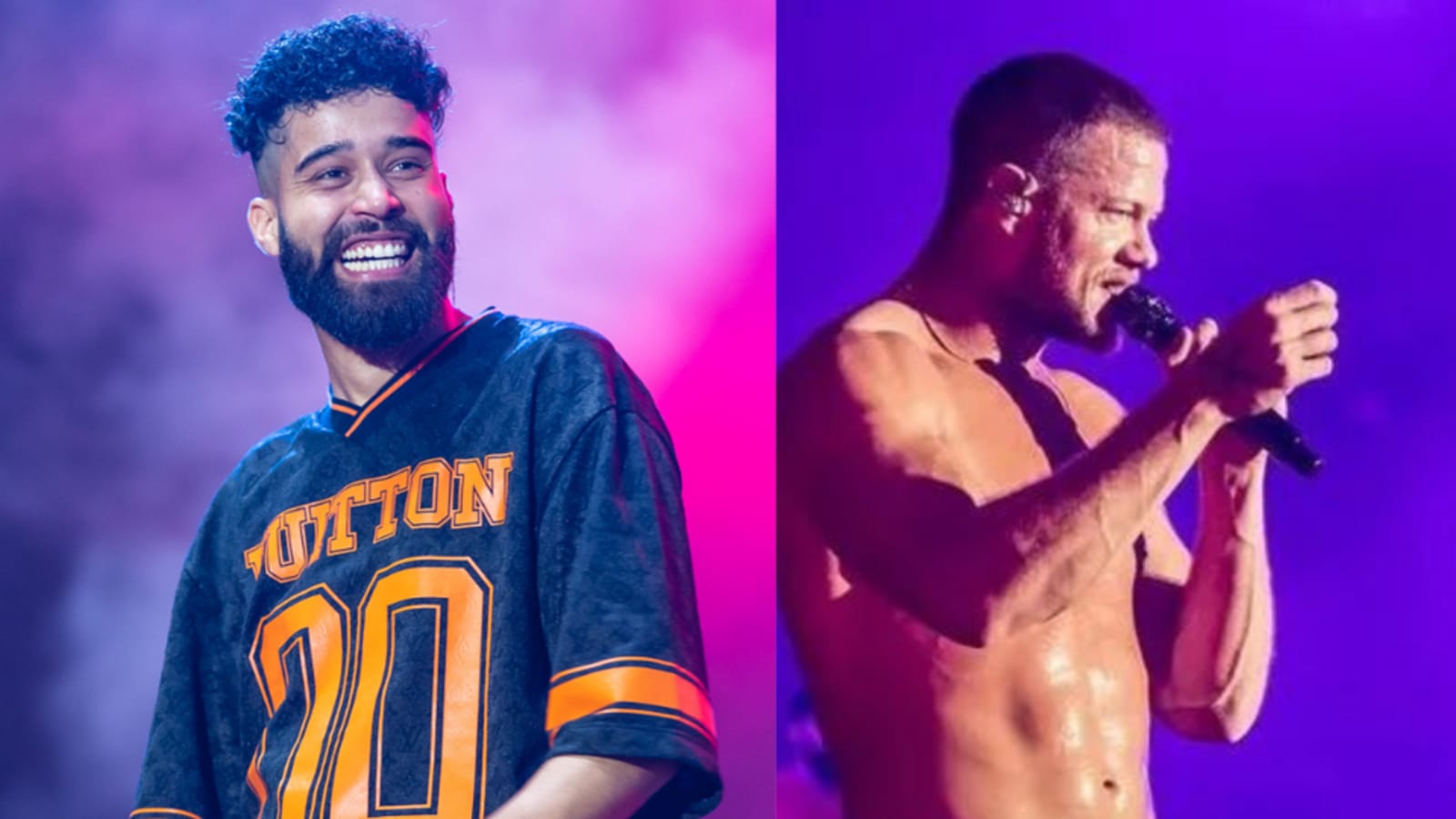 The annual American music festival, Lollapalooza marked its debut in India on Saturday. Held at Mumbai's Mahalaxmi Racecourse, the two-day event is believed to have entertained over 60,000 music lovers. Featuring over 40 artistes across four stages, day one of Lollapalooza India 2023 saw acts by music outfits Easy Wanderlings, Bloodywood, Kumail, Sandunes and more. The highlights of the show, however, were performances by world-leading musicians AP Dhillon and Imagine Dragons.
While the first 30 minutes of the Punjabi singer's hour-long act were quite a damper with his low energy and lip syncing being quite evident, the Brown Munde singer rocked the second half by belting out his chart-topping hits such as Summer High, Dil Nu, Woh Noor, Excuses and more. During his performance, he also engaged with the audience. The singer got off the stage to greet his fans and also threw the ukulele towards the crowd.
Imagine Dragons, the American pop rock band, wrapped up the first day of the festival. This was the band's maiden performance in the country. Lead singer Dan Reynolds greeted the fans with a namaste and said, "This is the first of many shows."
The band performed their iconic songs such as Radioactive, Bad Liar, Believer, Enemy, Thunder and more. In the midst of the performance, Reynolds went shirtless. He jumped into the crowd multiple times. Reynolds also borrowed the Indian tricolour from a fam and waved it during his act.
He shared his gratitude towards the audience members. "You people have been nice and kind. Your food is amazing. Thank you for receiving me with such kindness. What a pleasure it has been to be here today."
Interestingly, there was some Bollywood flavour to the fest too. While actor Rajkummar Rao was seen cheering for Imagine Dragons, actor Hrithik Roshan made a quick presence for his girlfriend, singer Saba Azad's gig.
Jackson Wang in India to perform at Lollapalooza, gets mobbed by fans. Watch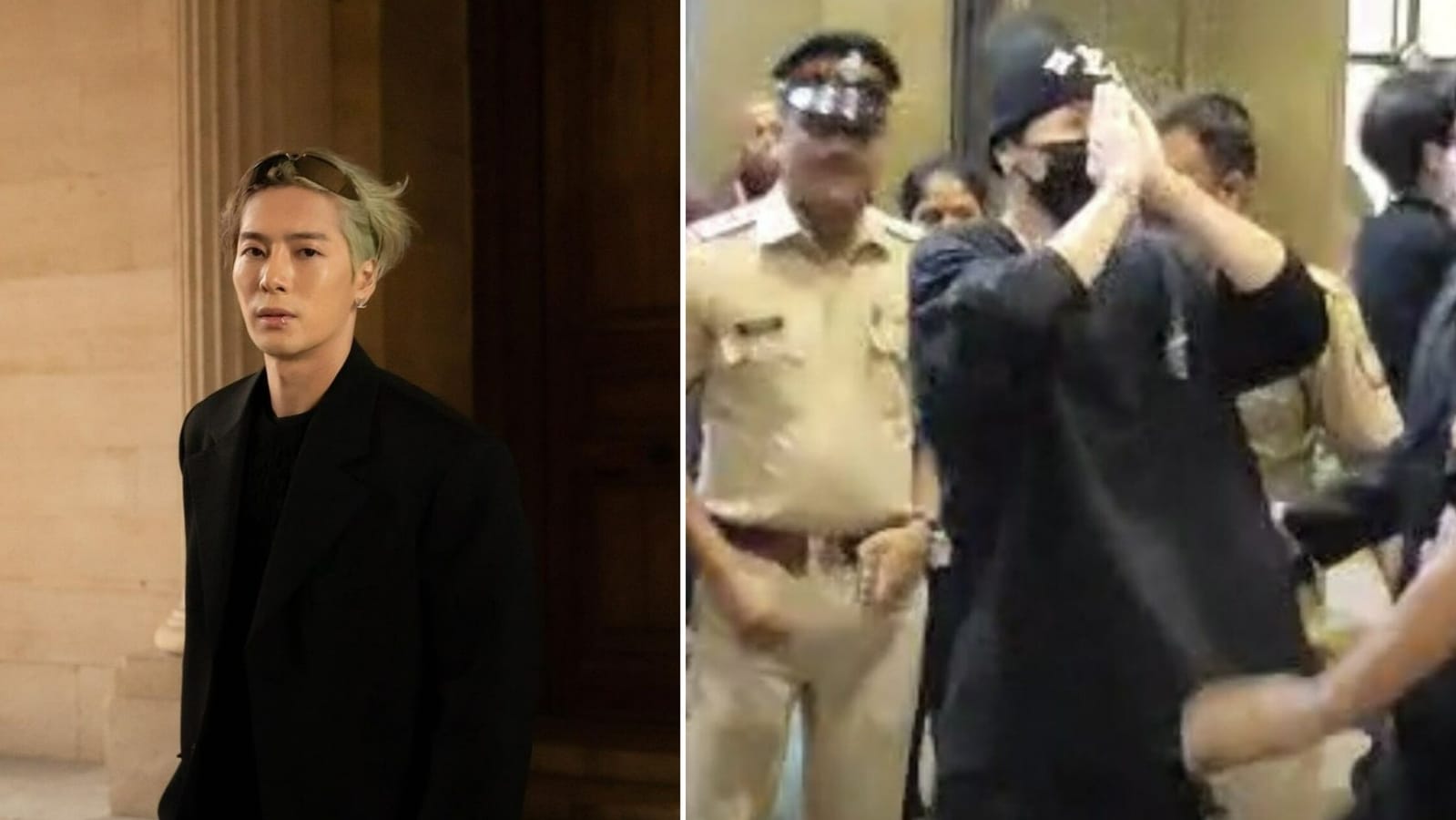 GOT7 star Jackson Wang has finally arrived in Mumbai and fans could not hold their excitement as they rushed to see him and take selfies with him as he arrived at Mumbai airport. Jackson is in India for his Lollapalooza India performance. The music festival will be making its debut in India this year and will be held at the Mahalakshmi Race Course in Mumbai. He will be performing on Sunday. (Also read: BTS fans praise beefed up French security during Jimin's Paris departure: 'Like the president of the world')
The singer was mobbed by fans as he arrived at the Mumbai airport. The fans rushed towards him for clicking selfies as he tried to make his way to the parking lot. Jackson was seen in an all-black ensemble and looked a little tired being surrounded by so many people at once. His videos from Mumbai airport have been doing the rounds on social media, where enthusiastic fans surrounded him to click selfies. Jackson greeted fans with namaste as he arrived outside the airport.
Even as Mumbai Police personnel were there to guard him and safely take him to his car, it seemed that Jackson was having a hard time among so many people. Netizens were quick to spot the discomfort and reacted to his video shared on a paparazzi account on Instagram. One user wrote, "At least leave some personal space for him , looks like management fails big time." Another comment read, "The power he holds… The crowd was so big even tho it was midnight but am not really satisfied with security, please make sure it's well managed next time and some of the fans did disappoint me please make sure his safety is our top most priority, okay!!"
Jackson also tweeted about his arrival in India and how excited he was to perform her for the first time. He wrote, "Thank you for being there today India, please get home safe. It means a lot to me to seeyo u all. After wanting to come here for a decade. I'm so grateful, finally I'm here. I hope I see you…"
Lollapalooza Day 1 had a line-up of several artists who performed on the stage including AP Dhillon, Greta Van Fleet, Japanese Breakfast, Yellow Diaries, Imagine Dragons and Madboy Mink among others. Day 2 will see performances from artists such as Divine, Diplo, Cigarettes After Sex, Jackson, Raveena and Prateek Kuhad, among others.
Never criticised Prince Harry, Meghan Markle: Nelson Mandela's granddaughter | Web Series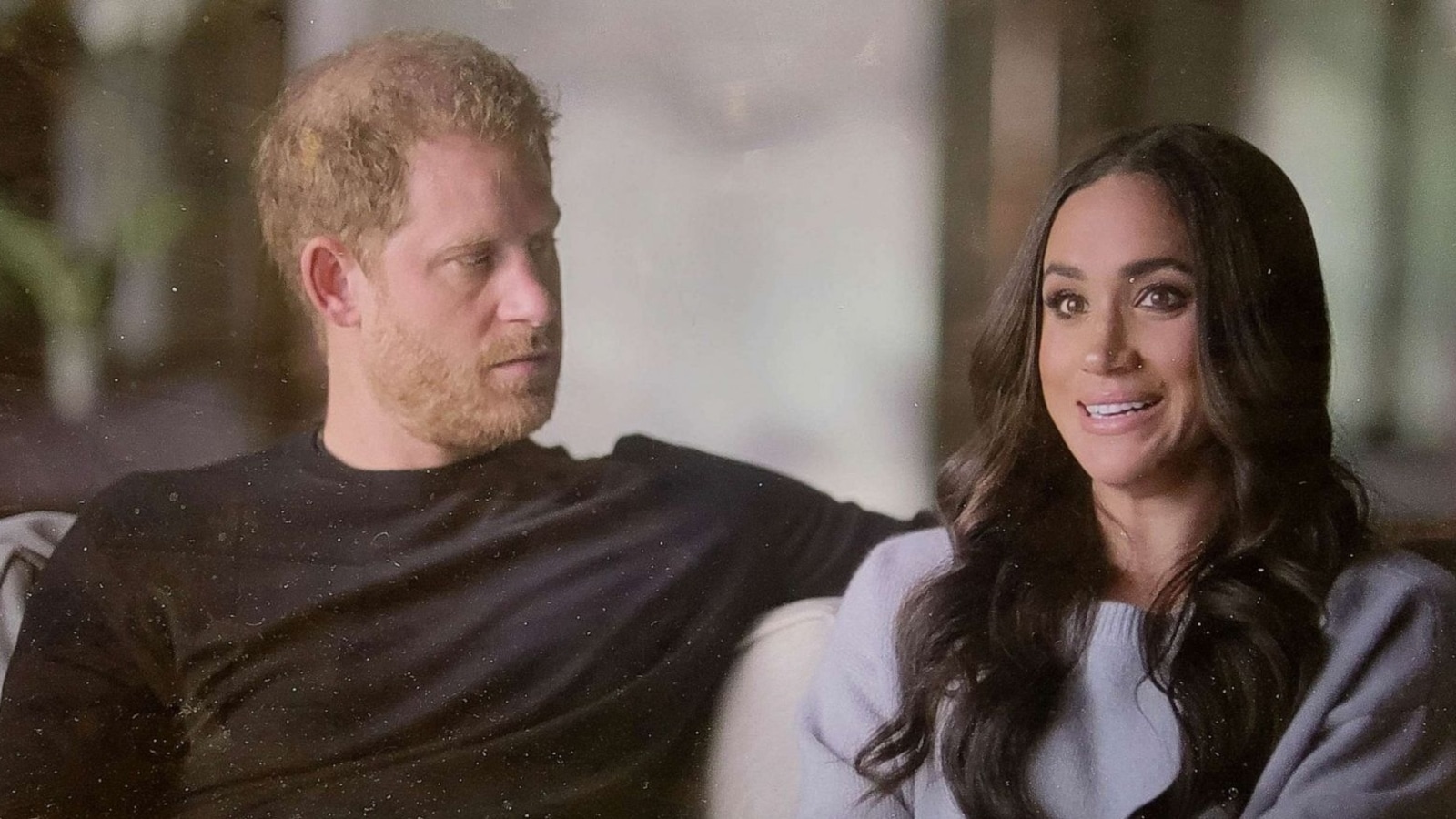 It was recently reported that Nelson Mandela's granddaughter had accused Prince Harry and Meghan Markle of 'using' her grandfather's legacy for profit in their Netflix documentary series Live to Lead, which she had allegedly called 'deeply upsetting and tedious'. Now, the late Nelson Mandela's oldest grandchild, writer and social activist Ndileka Mandela, has said in a new piece she wrote for a publication that 'it was time to tell the truth' about Prince Harry, Meghan and her grandfather. Also read: Prince William, Kate Middleton were 'religious' fans of Suits before meeting Meghan Markle, Prince Harry says in new book
It was earlier reported that Ndileka had said in an interview that she was unhappy with Harry and Meghan for name-dropping her grandfather in Netflix's Live to Lead (2022), and allegedly said that people 'have used his legacy because they know his name sells'. In her new piece, Ndileka broke her silence days after her statement made headlines. She has now said that the words were wrongly attributed to her. Ndileka also said she was 'mortified to have seen how her words were twisted' in such a way as to distort her genuine concerns about the commercial exploitation of her late grandfather's legacy. Speaking about Meghan, she added that her grandfather's name was misused to attack a woman of colour, who was 'hounded out of the British royal family'.
She wrote in a piece for UK-based The Independent, "When people accused me recently of criticising Prince Harry and Meghan Markle for 'profiteering' from my grandfather's name, I was shocked. Because it was false. I had never accused Harry and Meghan of doing this. Instead, I was misquoted, leading to global news coverage that weaponised my name – and the name of my grandfather, the late anti-apartheid activist and first president of South Africa, Nelson Mandela – to target a woman of colour."
She also said that she 'unequivocally supports' Prince Harry and Meghan Markle's stand – and their use of her grandfather's name. Ndileka further wrote in the aforementioned piece, "In reality, I greatly admire Prince Harry and Meghan Markle for their courageous commitment to defending those less privileged than them – vulnerable people, women, and people of colour. I welcomed the Nelson Mandela Foundation's brilliant partnership with them on Live to Lead, and I celebrate the inspiration that Harry and Meghan take from my grandfather's legacy for their social activism."
Live to Lead, which premiered on Netflix last month, was inspired by Nelson Mandela, according to Prince Harry. In a 2015 speech at the Nelson Mandela Centre of Memory in Johannesburg, South Africa, Harry had said that he had met the leader before he died in 2013, a memory Harry said he has 'treasured' ever since. Harry and Meghan married in May 2018. Years later, in January 2020, they announced they will step down as 'senior royals' and work to become financially more independent, before moving to the US, where they now live with their children Archie and Lilibet.