Acing the investment game this year: Takeaways from the Nivesh Mahakumbh 2023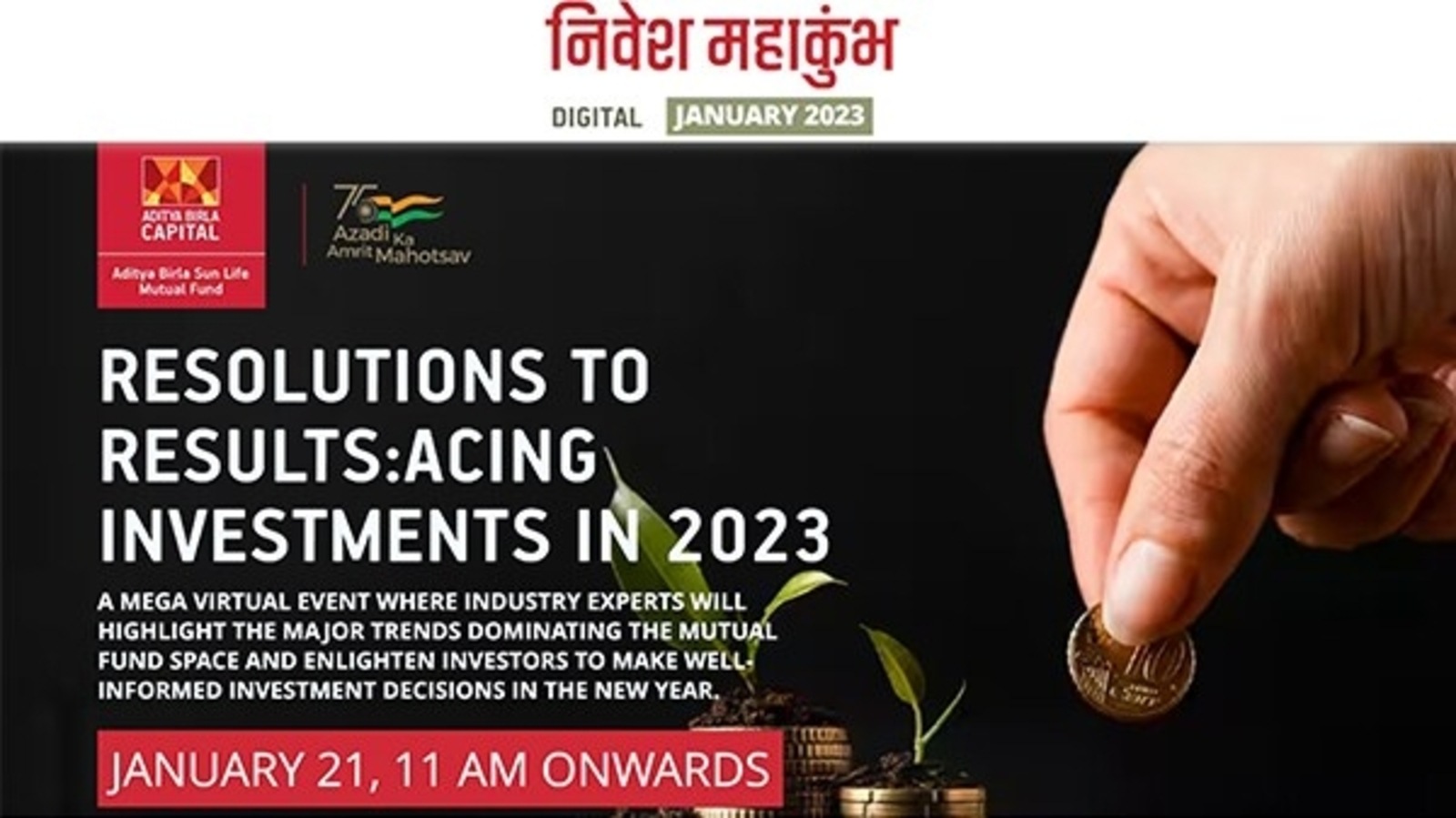 In 2022, the Indian economy and stock markets garnered the spotlight on the global stage for all the right reasons. Despite dark clouds looming large on the geopolitical horizon due to the war between Russia and Ukraine, in Sept 2022, the International Monetary Fund announced that India's economy had overtaken the economy of the United Kingdom in terms of size.
For investors, the year has been akin to a breath of fresh air after the grueling two years of uncertainty unleashed by the pandemic. With renewed fears about global recession in 2023, it is an appropriate time for investors to start laying down the foundation of their financial plans for 2023 in a way that is rooted in the learnings of 2022.
The Nivesh Mahakumbh 2022, a one-of-a-kind mega investor awareness meet conducted by Aditya Birla Sun Life Mutual Fund, in association with Hindustan Times saw veterans and industry leaders delve into the financial learnings from the crests and troughs in 2022 and suggestions for charting the way forward in 2023. Here are a few excerpts from the event that was hosted by senior journalist Gautam Srinivasan:
K S Rao, Head – Investor Education and Distribution at Aditya Birla Sun Life MutuaL Fund started the symposium by elaborating on the core idea behind it: "Nivesh Mahakumbh has always been very special for us. We have undertaken many such initiatives in the last nine years with the intention of empowering our investors and providing them with the right information and relevant quality content. This event is called Nivesh Mahakumbh because as is the case with Kumbh Melas where you take a dip in the holy river to purge ourselves, the Nivesh Mahakumbh also revolves around the concept of 'DIP' – the holy trinity in the realm of financial literacy where D stands for delayed gratification, I stands for the impact of inflation and P stands for the power of compounding and all these form the crux of financial wellness."
Rao's address was followed by A Balasubramaniam, MD and CEO, Aditya Birla Sun Life AMC Limited, throwing light on how the India growth story has strengthened the investment ecosystem in the country. "2022 was a great year for India with Indian markets outperforming most of the global markets by a substantial margin. We have been getting due recognition due to political stability and the macroeconomic changes. All the reforms that India has been carrying out – be it tax related reforms, investments in public infrastructure or making India self-sufficient by establishing India as a manufacturing hub – all of these have put India on a strong footing so that the next decade can belong to India. Industrialists and entrepreneurs are looking at India as an investment destination in the years to come and hence we should not just keep our eyes on India only for 2023 but for the next decade and beyond."
Panel discussion 1: EDGE of asset allocation
In the investment landscape, asset allocation is sacrosanct and is that ritual that can see you through periods of turmoil and is considered a touchstone of a successful investment journey. However, despite experts reminding the investor community time and again of the importance of diversification, many of us are guilty of overlooking it.
Piyush Gupta, Director, Funds Research at CRISIL shared an analogy to put forth the importance of asset allocation. "Asset allocation is the process of building a portfolio with different asset classes. It is akin to a cricket team built by the captain of the team who looks at different players with different skill sets so they can come into play with different pitch conditions. Markets keep changing due to multiple factors – there are times when the equity markets are performing well but there are also periods of correction. Hence, there is a need for multiple asset classes with different risk-return profiles."
Dhirendra Kumar, founder and chief executive, Value Research expounding further on the four major asset classes says, "Many Indian investors have been binary – either they have been equity investors at any given point and when they get disenchanted they become fixed income investors. Gold and real estate have emerged as asset classes in financial form only in recent years. However real estate as an asset class is at a very basic stage of evolution and it is a big ticket investment. As far as gold is concerned, I have rarely come across investors selling golf and it is largely consumed as jewellery. Yes, it is the oldest asset form that can preserve its worth but is it an inflation beating one? No. Equity and debt are widely available and offer great benefits in terms of safety, security, liquidity and tax efficiency. People think that asset allocation is a return maximization exercise but it is largely a regret minimization one.
In the Indian investment landscape, the word risk has been assigned many negative connotations. Gurmeet Singh Chadha, Managing Partner and Chief Investment Officer at Complete Circle Wealth opines, "The first myth about risk is that real estate and gold are safe and equities are riskier. People who are living in Bombay will tell you that for eight years the prices of real estate haven't moved. Also, there are liquidation risks too – you may get stuck with it for very long periods of time. Similarly, there is this notion about equities which is that you need to be an expert and you need to time the market. On the contrary, if you are not an expert and you are only buying the index for the last ten years either on a monthly or a quarterly basis, you will be beating other asset classes."
As far as gold as an asset class is concerned, it is well-known that Indians have a penchant for it but according to Vinod Bhat, Portfolio Manager & Head Knowledge Management Equity at Aditya Birla Sun Life AMC Ltd, the fascination for gold needs to be diluted with an acknowledgement of the limited role it can play in one's portfolio. "If we look at household allocation data in India, we will see that around 50 percent is to real estate, 15 percent is to gold and another 15 percent is for FDs and less than 5 percent is for equities. If you look at the returns of real estate in the past ten years, the CAGR hovers around 3-4%, while gold has given 4-5%, fixed income has been more stable in the 7-7.5% range and the CAGR return for equity has been around 12-13%. Gold only stands out in certain events – it provides a hedge against any kind of geopolitical uncertainty or unexpected events like the pandemic or extremely high inflation. So investors should only consider 5-155 allocation to gold in their portfolios as a hedge against these circumstances," he says.
Panel 2: Emerging trends in the mutual fund investments space
Investing is no longer an exclusive bastion dominated by a coterie of wealthy seasoned investors or the older generations or old-school financial advisors. Amongst financial instruments that have catalyzed financial inclusion in the country and pulled many investors to the investment arena, are mutual fund investments.
Kaustubh Belapurkar, Director Fund Research at Morningstar Investment Advisor India, started the panel discussion by sharing his thoughts on whether investors should enter the market now considering fears of a recession looming large. "Everytime is a good time to invest in the markets. This is not the first time we are witnessing volatility in the market – there have been many times in the past decade where external crises have caused upheavals. We have seen market corrections investors need to keep in mind that they should have a sufficient time horizon when entering the market – the longer is your investment horizon, the more reasonable and predictable your returns will be. The probability of negative returns also goes down significantly beyond a period of 7-10 years," he said.
Dispelling fears around volatility and its impact on our portfolios, Joydeep Sen, a renowned corporate trainer, author and columnist said, "There is a prevalent mindset that volatility is an enemy but volatility can be your friend. Let us say there is a portfolio that carries 70 percent equity and 30 percent debt. Now, in times of severe market correction, the number 70 would have fallen drastically and now when you rebalance your portfolio and bring the equity weightage back to 70 by adding more equities, you would be buying equities cheap. And when there is a market rally and this 70 becomes 80 or 90, you can book profits in equity and bring it back to 70."
Talking about the growing acceptance of passive investing among retail investors in India, Amit Bivalkar, Managing Director and CEO, Sapient Wealth Advisors and Brokers Pvt Ltd, says, "Often investors when investing in a an active or a passive fund, try to compare the returns earned by others. You need to have clarity about you goals before you invest irrespective of whether it is through the active or passive route because in the long run, the difference between returns generated through active and passive routes is in the 1-2 percent range. Passive investing has been a big hit in the developed markets because the alpha in that market is very difficult to achieve. Almost 90 percent of the fund managers in the developed markets are not able to beat the benchmark. In the case of India, you would have seen fund managers actually outperforming the benchmark over long periods of time. If you are trying to look for a relative comparison with the benchmark, then in my opinion, active investing will always be passive in the next 5-10 years."
The mutual fund investment ecosystem is also witnessing an expansion of quality product offerings. Abhishek Singhal, Business Head – Passives & Alternate Strategy, Aditya Birla Sun Life Mutual Fund says, "I think we should celebrate India's coming of age in terms of mutual funds assets – we crossed 40 lakh crore of AUM which is about half a trillion of assets. Though it is still not comparable to the developed world – we are behind in terms of percentage of GDP but another trend which is emerging is that equity and hybrid put together is roughly half or more than half of the assets in the country. Out of the big pie we used to have only equity funds earlier or very structured solutions such as balanced funds or MIPs in terms of hybrids. Today you have various gradients of hybrid solutions. I think the mantra over the last two years as volatility has increased has been asset allocation."
Fireside chat: Investment mantra in financial markets
With central banks across the world simultaneously hiking interest rates to reign in inflation, a global recession storm appears to be brewing on the horizon of 2023. For investors, who feel daunted by the thought of dealing with market volatility, staying put is the most essential tenet that they can carry forward as a learning from 2022 into 2023. Mahesh Patil, Chief Investment Officer, Aditya Birla Sun Life AMC Ltd says, "This is a year when you would see many asset classes moving in a narrow range in terms of returns. Lessons from last year would be that we saw a lot of uncertainty – if somebody had told you there would be a war between Russia and Ukraine and unprecedented inflation, US hike in interest rates would be at record levels and that there would be recession in the near term, you would have thought the markets would give negative returns in that scenario. While this was the scenario with global markets, Indian markets were still positive. So as long as your fundamentals are strong and you aren't taking a reactive stance, you can sail through the turbulence. India's position is looking strong in this crisis as the India growth story is being driven by strong domestic demand."
Panel 3: Planning for your goals and estate planning
Planning brings to your attention the vast realm of possibilities that exist and how you can tap into those to bridge the gap between where you are and where you want to be. It also provides opportunities to create safety nets for ourselves and our loved ones that can act as a shield during difficult times.
Conversations about estate planning, however, make rare appearances when we plan for our goals. Deepak Jain, Director India and South Asia, American Academy of Financial Management, says, "Interestingly, whenever I talk about estate planning, the first thing that I have to tell people is that I am not talking about real estate. Anything that you own today is your estate and so are all the things that you will own at the time of your death and after your death. Systematically planning the transfer of your estate after your lifetime is called estate planning. When planning your estate, you should ask yourself whether you want to retain control of your estate till you are alive and if you will have to take care of yourself and your loved ones financially in case you become incapacitated. Estate planning helps you decide how you want your property and assets to be distributed after your death among people you want and at a time and manner of your choice."
In terms of financial preparedness for the future, we often tend to overlook the importance of adequate health insurance coverage. Anuradha Sriram, Chief Actuarial Officer, Aditya Birla Health Insurance Co Limited, says, "As health insurance providers, we have seen many instances where people who did not have adequate health insurance realizing how painful it can be to not have insurance coverage. During COVID they had hospitalization bills amounting to lakhs and they had no insurance plan to fall back on. These bills ate into their lifetime savings and also impacted the quality of their lives as well as their future capability to manage their lifestyles. Also medical inflation is always 2-3% higher than retail inflation and in the last 2-3 years medical inflation has been 6-7% higher than retail inflation."
Harsh Roongta, founder, Fee Only Investment Advisers LLP & Chairperson ARIA talking about the omnipresence of the inflation factor when planning one's goals says, "One of the most effective ways to manage the impact of inflation is to make a mix of investments such that some of them give stability such as debt mutual funds and fixed deposits. However the issue with those investments is that they will rarely beat inflation post taxes. So to beat inflation and to increase and grow your wealth, you need assets that may be more volatile but in the long run those assets – be it domestic or international equity – that will give you the alpha over inflation even after taxes. So the combination of these two kinds of asset classes gives you the ideal mix of stability and growth."
Panel 4: How can women invest confidently despite the lack of women fund managers and women-friendly products?
Women in India have had a complicated relationship with money since time immemorial. Patriarchal conditionings through generations continue to colour women's attitudes towards money management and many baulk at the thought of managing finances even today. Add the acute unavailability of financial products that cater to women's needs to the mix and you have a hurdle that seems too big to cross.
Notwithstanding these challenges, a little conviction can go a long way in helping women become financially savvy, according to Shruti Agarwal, Co-founder, Stashfin. She says, "In many households in India even today, women run the budget. They get allowances and they run the household on that budget. They may not have been savvy in terms of investing in the stock market or the likes but Indian women have always been capable of creating assets for themselves in the form of jewellery or setting aside money for their children. I truly believe that irrespective of whether you are managing money for yourself or for your family, the commitment has to be the same. So all the women out there – even if you are not earning, you should never step back thinking its not your money."
Conversations about money and investments are also crucial for bringing about a change in mindset and catalyzing a movement of financial inclusion for women. Lakshmi Naga Potluir, Entrepreneur and Angel Investor says, "The financial services sector is underrepresented when it comes to fund managers and decision makers in the ecosystem who are women leaders. To some extent, having more women influencers speak and share their stories is going to play a critical role beyond just having women in decision-making positions. India as a country has been far more progressive when it comes to women leaders in financial institutions but when it comes to investments, I think we are not having as many conversations on such topics."
From the industry perspective, women are an untapped demographic and by ushering in a slew of changes where women's needs are focused on, it can be a win-win situation for both female investors as well as financial service providers. Shweta Jain, Founder, Investography Pvt Ltd elaborates, "Women sometimes get in their own way because of the self doubts that we have as a consequence of our upbringing. We are less confident and this affects us negatively in terms of financial wellness and hinders us from taking independent financial decisions. It comes down to validation from our partners, which is why I think women stick to traditional options more such as fixed deposits, gold and other so-called safer options. I think when we see successful products designed by women and run by women, that is going to motivate women to take investment decisions themselves."
Hire ReactJS Developers In India, Top 10 List of 2023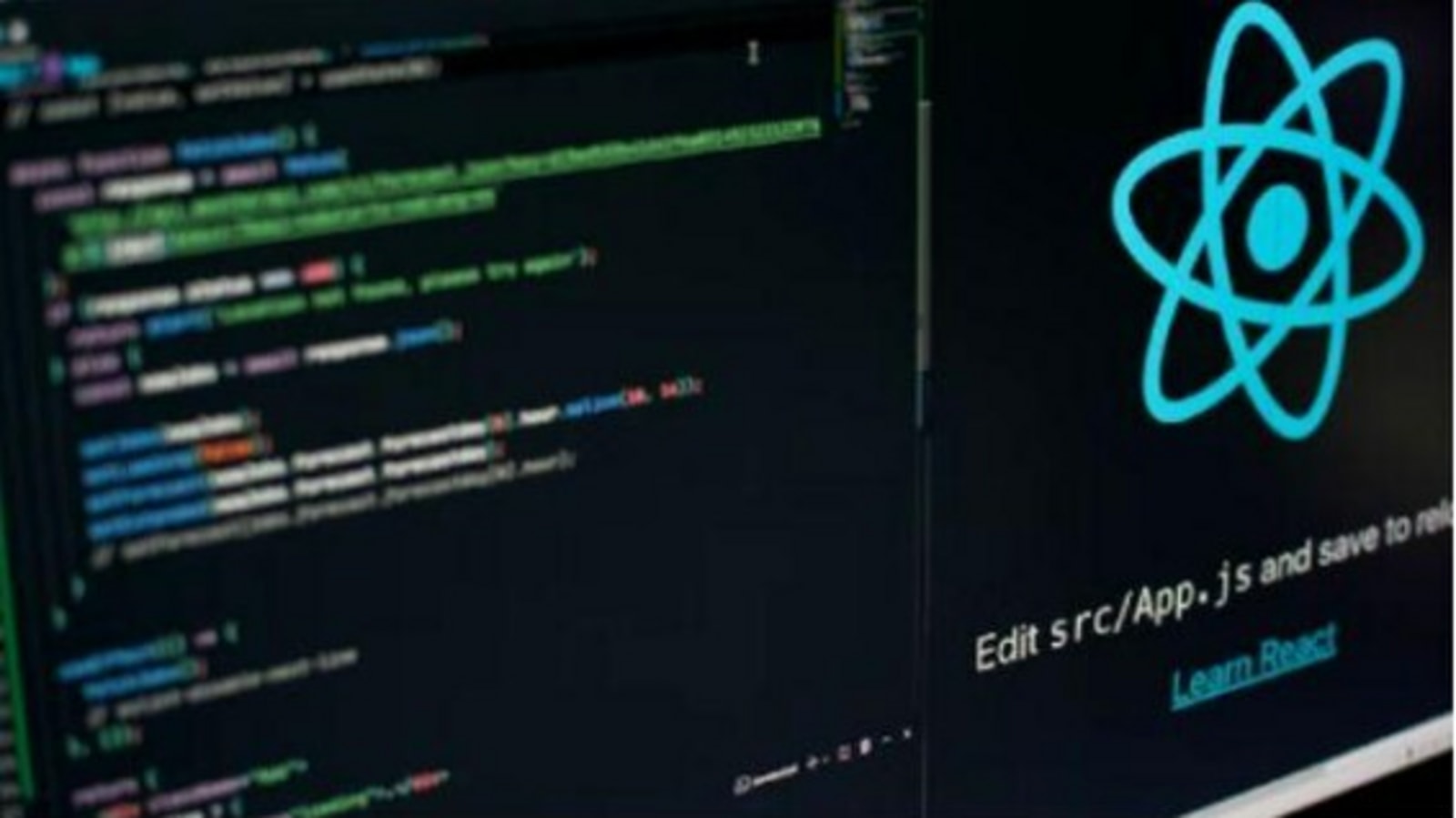 In the development community, ReactJS has become a well-liked JavaScript library. React is a JavaScript library that is usually referred to as React.js or ReactJS and is used for creating user interfaces. Its upkeep is the responsibility of Facebook and a group of engineers and businesses. Mobile app development can be done with ReactJS, which also serves as a foundation for other single-page apps.
Among leading brands, it has emerged as the technology employed most often. If you intend to implement effective react practices and React JS development services, you should be aware of how to choose a reliable ReactJS development organization. The following list can help you to Hire ReactJS Developers for your project.
List to Hire ReactJS Developers In India For The Year 2023
1. eSparkBiz
A software development business that offers ReactJS development services is eSparkBiz. They provide a variety of development services, such as UI/UX design, React Native app development, and bespoke ReactJS coding. You can work with their team of skilled developers to create scalable, high-performance applications that satisfy your unique business needs.
You can hire ReactJS developers highly skilled at creating and delivering exceptional, personalized, and bug-free UI/UX products for your unique brand identity. With smooth platform navigation and result-driven, futuristic Reactjs-based products, their React specialist consultants can guide you through the development process step-by-step.
2. BootesNull
A renowned IT and web development organization with headquarters in India is called BootesNull. They offer top-notch ReactJS services at reasonable prices. Additionally, depending on the need, Hire ReactJS Developers full-time or on an hourly or monthly basis. Furthermore, hiring them is a wise investment because of the quality of their employees.
They have extensive experience with ReactJS technology to build unique applications and solutions. To improve the functionality and efficiency of web apps created using ReactJS, their team employs expertise and cutting-edge methodologies.
3. Viithiisys
The top software and web development company in India is Viithiisys, which offers ReactJs developers for hire. As a result, you can hire a team of developers on your own at rates that are risk-free and affordable.
For all organizations be it in India or around the world, they offer premium offshore IT services at affordable pricing. The organization has a reputation for using the most recent technological advancements to create online and mobile apps that meet certain corporate objectives. Regardless of the size and nature of the customer's business, they respond to their needs with business-specific ReactJS services and developers.
4. Creed InfoTech
Creed InfoTech is committed to offering the best ReactJS development services available. They offer a variety of ReactJS services at a very competitive price. You can get assistance from their seasoned engineers with ReactJS content management systems (CMS).
On each project, their talented ReactJS developers are capable of producing top-notch work. They easily create top-notch mobile apps and websites. By providing a wide range of web-building services with cutting-edge web technology, they concentrate on pleasing their clients.
5. RichestSoft
One of the top software development organizations is RichestSoft. They help you scale up the growth of your business by providing you with a lucrative option to hire ReactJS developers. They strive to give you the greatest technology available because they are a creative ReactJS development company.
Their specialists deploy React JS development solutions with the goal of giving their clients exceptionally versatile and user-friendly mobile applications. By completing several initiatives, they intend to develop measurable and cutting-edge online applications.
6. APPWRK
Custom React Native apps are developed by APPWRK IT Solutions for Android, iOS, and web applications. These applications range from proofs-of-concept to full-featured mobile apps. High-security apps are created swiftly and easily by their talented team of React Native developers.
They provide a wide range of React Native application development solutions worldwide at competitive prices by fusing cutting-edge technologies with tried-and-true processes. Their skilled React Native developers have the in-depth domain knowledge to give top-notch services that enable their clients to completely utilize the effective and highly scalable React Native web framework.
7. eLuminous Technologies
The React developers at eLuminous Technologies will assist in building specialized websites that are praised for their functionality, scalability, and security. They create software for a variety of sectors, including manufacturing, e-commerce, retail, healthcare, and more.
ReactJS UI/UX Developers provide excellent services for both web and mobile applications. They assist you in competing with innovative, custom ReactJS architecture that is as quick as possible. Their skilled ReactJS team is prepared to help you with anything from app migration to ReactJS integration with current systems and technologies.
8. Orion eSolutions
For the web, Android, and iOS, Orion eSolutions develops specialized React Native app solutions. They create and build original React Native apps that are in line with business needs. Save money on infrastructure costs, hiring headaches, and training by hiring Orion's specialized React-Native developing team.
Businesses can improve their design and development skills for React Native apps with the support of their specialized front-end development team. All sizes of businesses can afford their economical React development services.
9. Flit Webs
ReactJS developers of Flit Webs are skilled enough to create stunning user interfaces for a variety of applications, including web dashboards, games, SaaS applications, and e-commerce websites. With the assistance of skilled ReactJS developers, even the most complex websites and mobile applications may be developed with the necessary performance.
By developing mobile applications and online applications in accordance with your company's needs, Flit Webs will effectively satisfy your expectations and level up your business.
10. Quytech
As a top ReactJS development company, Quytech has experience providing the most difficult React JS development solutions. They were the first to use ReactJS to develop interactive web app interfaces. Hiring their ReactJS experts will allow you to launch your business application quickly.
They provide committed and reasonably priced services for hiring ReactJS experts. Utilizing the most cutting-edge tools and methods for on-time project delivery, they guarantee to provide the greatest performance and unique solution to value your investment.
Conclusion
Many businesses in the technology era make the claim to provide the services, but it is challenging to trust them. Therefore, to make things easier, the aforementioned businesses are listed in order of skill and outstanding work. Some of the top firms in India that employ ReactJS developers are listed below. Depending on the needs of your project, you can select any one of the mentioned ReactJS development organizations.
Disclaimer: This article is a paid publication and does not have journalistic/editorial involvement of Hindustan Times. Hindustan Times does not endorse/subscribe to the content(s) of the article/advertisement and/or view(s) expressed herein. Hindustan Times shall not in any manner, be responsible and/or liable in any manner whatsoever for all that is stated in the article and/or also with regard to the view(s), opinion(s), announcement(s), declaration(s), affirmation(s) etc., stated/featured in the same.
"Hello Hong Kong" Launched with 500,000 Free Air Tickets and City-Wide Offers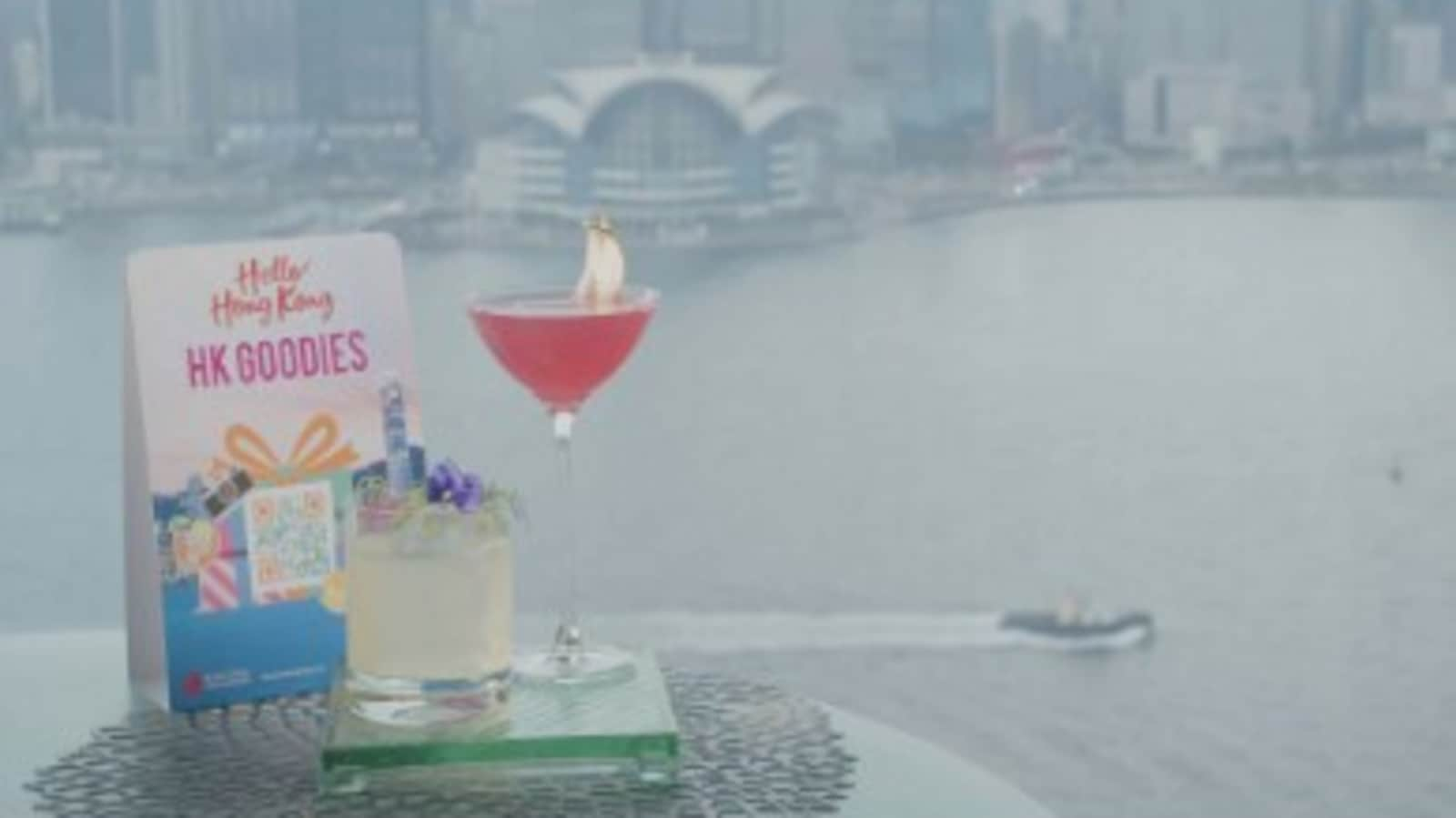 New Delhi, Delhi, India – Business Wire India
Hong Kong is ready to welcome visitors from all around the world once again with open arms and open doors. With the launch of the global promotional campaign "Hello Hong Kong" today, Hong Kong is sending its greatest welcome to the world with 500,000 free air tickets, as well as city-wide offers covering "Hong Kong Goodies" visitor consumption vouchers, to entice travellers to come to experience Hong Kong's diverse appeals.
Dr Pang Yiu-kai, Chairman of the Hong Kong Tourism Board (HKTB), said "Hong Kong is back on the map for global travellers, with more excitement to offer than ever before. We are extending the biggest welcome to the world through the 'Hello Hong Kong' campaign, inviting friends from everywhere as they return to one of the world's greatest tourism destinations. I am confident that Hong Kong's vibrant east-meets-west culture, together with our iconic and brand-new attractions and immersive experiences will attract travellers back for an epic, unforgettable journey."
Mr Jack So, Chairman of Airport Authority Hong Kong said: "These tickets were bought at the worst time of the pandemic, showing our confidence in the future of Hong Kong's aviation industry. The campaign will generate a multiplier effect on boosting air traffic and enormous publicity for Hong Kong. Since the relaxation of travel restrictions and quarantine requirements for inbound travellers last year, passenger traffic at the airport HKIA has started to pick up, especially in the last quarter. We also have had a good start of 2023 with the resumption of normal travel with the Mainland. HKIA has always been a major international aviation hub. We are confident that passenger traffic will continue to rise."
HKTB Executive Director Mr Dane Cheng presented the Board's key strategies and initiatives in reviving tourism at the press conference today (2 Feb), including:
1. Saying Hello from Hong Kong to the World
The "Hello Hong Kong" promotional campaign is being rolled out worldwide today to send the positive message that Hong Kong is back with signature and new exciting experiences awaiting visitors, in light of the lifting of all entry restrictions to Hong Kong.
The campaign includes a series of vibrant promotional contents, which will be broadcast on 3,000 platforms worldwide. A series of thematic videos will feature business leaders, social influencers, Hong Kong Super Fans, and Hong Kong celebrities including Cantopop legends Aaron Kwok, Sammi Cheng and Kelly Chen, showcasing the city's array of thrilling new experiences.
2. Welcoming Global Travellers with An Unprecedented Giveaway
To entice globetrotters to embark on a long-awaited visit to Hong Kong, 500,000 free air tickets will be given away by the Airport Authority Hong Kong to different markets in phases, through three home-based carriers namely Cathay Pacific Airways, Hong Kong Express and Hong Kong Airlines, starting from March.
An array of enticing welcoming offers from over 16,000 outlets across the city have been put together by the HKTB and the tourism and hospitality sectors to welcome back visitors. Among which, at the initial stage, at least 1 million "Hong Kong Goodies" visitor consumption vouchers will be given out, covering a complimentary welcome drink at participating bars, restaurants, and hotels, or a cash voucher to be redeemed in the transportation, culinary and retail sectors, as well as attractions.
3. Showcasing Hong Kong's New Experiences and Events
The whole city cheers on to greet visitors with new and upgraded attractions introduced in the past few years and its all-time iconic experiences. Most notable among the dozens of new developments are M+ and Hong Kong Palace Museum at the West Kowloon Cultural District, the new sixth-generation Peak Tram, Water World Ocean Park, the new night-time show "Momentous" at Hong Kong Disneyland and enhanced waterfront promenades offering spectacular new ways to admire Victoria Harbour.
In addition, Hong Kong will host a year-round calendar of more than 250 events and festivals across 2023. Highlights include the Hong Kong Marathon, the Clockenflap music festival, Art Basel, the Museum Summit 2023, Hong Kong Rugby Sevens, Hong Kong Wine and Dine Festival and New Year Countdown Celebrations, showcasing the dynamic and diverse appeal of the city.
With its peerless facilities, event spaces and networking opportunities, Hong Kong has more than 100 international MICE events planned for 2023, providing excellent platforms for different sectors to seize business opportunities.
Website: https://discoverhongkong.com/hkgoodie
Disclaimer: This article is a paid publication and does not have journalistic/editorial involvement of Hindustan Times. Hindustan Times does not endorse/subscribe to the content(s) of the article/advertisement and/or view(s) expressed herein. Hindustan Times shall not in any manner, be responsible and/or liable in any manner whatsoever for all that is stated in the article and/or also with regard to the view(s), opinion(s), announcement(s), declaration(s), affirmation(s) etc., stated/featured in the same.
Time to celebrate love- Valentine gifting ideas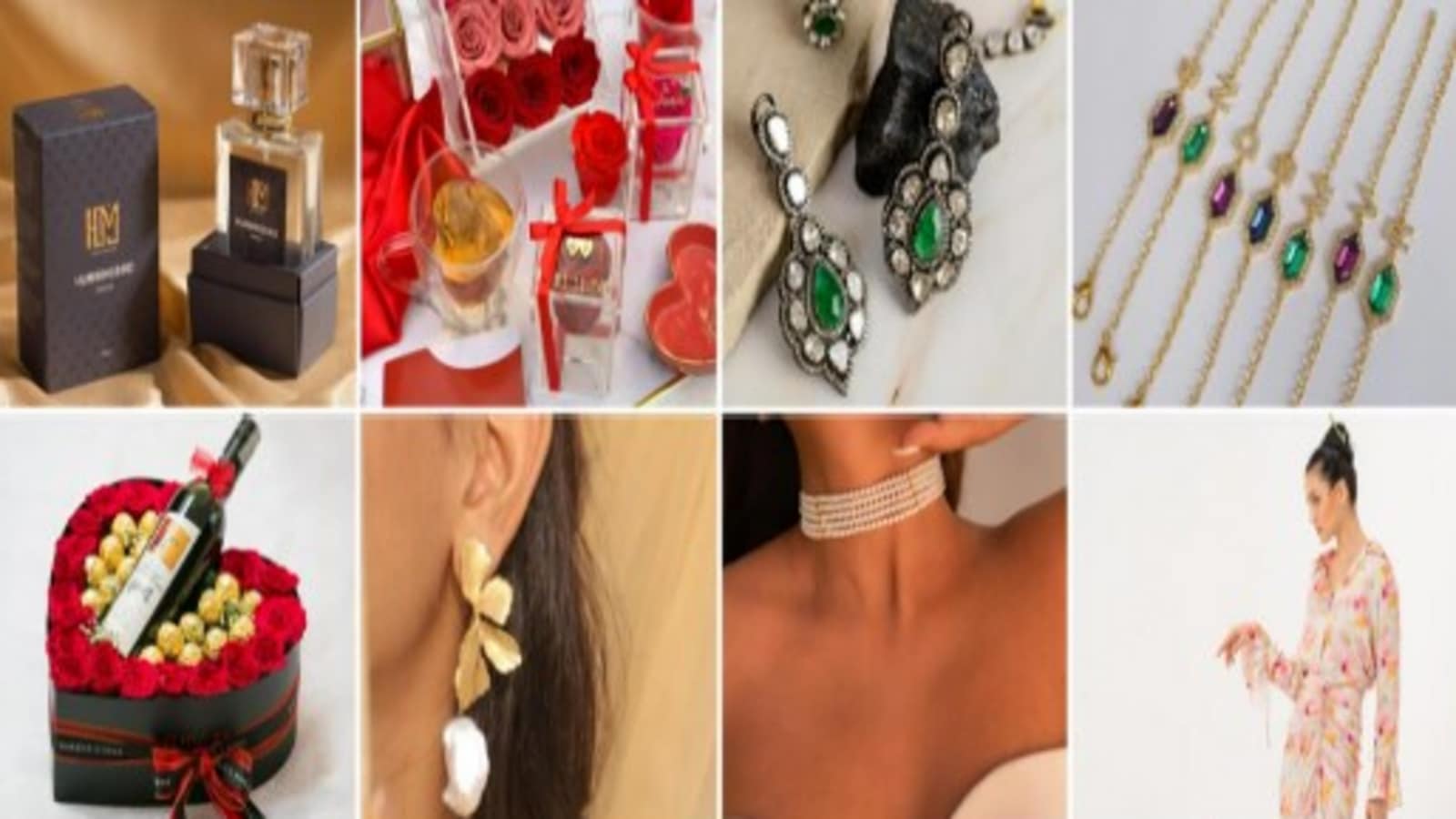 Valentine's is all about pampering your loved ones! May it be your partner, your siblings, your friends, or even your parents right? But one thing most of us really struggle with is finding a perfect gift for them! Well, look no more because here's a thoughtfully curated list of brands you can shop from, which we promise will make Valentine's Day more special!
H.O.M. Perfumes
H.O.M. Perfumes is an Indian fragrance house that blends fragrances to offer unique, long-lasting, and memorable scents. Hummingbird, the most romantic fragrance from H.O.M Perfumes, is a flamboyant coming together of champagne, citruses, and wild berries. After all, who doesn't like a little bit of berries and a whole lot of bubbly to kickstart the Valentine's Day celebrations! It's a fun, vivacious scent, perfect for first dates, blind dates, and just about any dates. Go ahead and make a fragrant statement!
Instagram- @h.o.m.perfumes
Not Only Letters
Not only letters is a homegrown personalised gifting brand. They are known to turn the ordinary into a unique or memorable memento by adding a touch of personalisation. They offer personal gifting, corporate gifting, festive gifts, and return favours with a touch of love and memory. With Valentine's around the corner, they have the perfect gifts that your loved ones will definitely adore and love. A pretty box that comes with an Infinity luxurious rose that lasts up to 3 years or more. The box can be personalised with any special date and the couple's initials. Their "heart you mugs" will surely convey love in every sip. The Heart-shaped Double walled mugs keep drinks hot while protecting hands and are personalised with names or initials.
Instagram- @notonlyletters
Alchemy Studio
The alchemy studio seeks to bridge the gap between luxury and accessibility by bringing to you a versatile collection of jewellery. A perfect balance of old-world charm and contemporary everyday wear crafted in sterling silver and gold to address every individual taste and budget. We believe in fine craftsmanship by combining age-old techniques, quality materials, and attention to detail so that every piece of jewellery chosen is able to serve as a powerful expression of personal style. Their Victorian Clara emerald uncut diamond earrings can be the perfect valentine's gift to show that your loved ones are as beautiful and special as these earrings – with an emerald in the centre which portrays that the person's world revolves around them.
Instagram- @thealchemystudio_in
Bbling by Meghana
Bblingg by Meghana is a homegrown Modern Indian Jewellery brand of contemporary destination wedding jewellery and everyday-wear luxe pieces. All the pieces are designed in-house and carefully handcrafted by a team of skilled artisans. Adorned and liked by celebrities like Alia Bhatt, Priyanka Chopra, and Katrina Kaif, this is just the perfect brand you need to look at for Valentine's. An expression of love that is both intimate and thoughtful, and what better gift for a Valentine than a piece of jewellery especially customised for the person you love. The Initial Crystal Bracelet is a handcrafted beautiful personalised piece set with Swarovski crystals in stunning jewel tones with a custom initial in diamonte crystals, 22kt gold polished. The style allows for easy stacking for an everyday luxe look plus the perfect sparkle for an evening out.
Instagram- @bblinggbymeghana
Raksha Cotha
The brand 'Raksha Cotha', a bootstrapped home business, was founded in 2018. It has grown to include boxed flowers, wedding trousseau packing, customised wedding invitations, decor, table setup, and hampers and giveaways for any occasion under the sun. Their creations are made possible by a network of highly skilled and competent farmers and craftspeople. With valentine's around the corner, they got you the perfect heart box to surprise your loved ones. For your commitment, faithfulness & loyalty, there's a heartful of red roses and to raise a toast to this divine celebration, there's a wine from the best, and chocolates to add more sweetness to joy! The best part is that it can also be customised as per your needs.
Instagram- @rakshacotha
Daga Accessories
Established in 2015 by the sister duo of Jigisha & Drishti Jain, Daga Accessories brings you the most unique and exquisite jewellery ideal for younger women. The jewels are a mixture of modern charm & feminine cuteness. The talented sister duo truly believe in the quote " Jewellery has that power to be this one little thing that can make you feel Unique " And aims to bring you the most intriguing, fascinating & mesmerising pieces of jewellery, which give you a feel of luxury. For Valentine's day, they have developed the perfect pair of earrings that will surely be adored. Handcrafted by the in-house designers, these earrings are made using the finest Brass & Flawless, Unblemished Pearls from their signature "Floral Collection " plated in 22K Gold.
Instagram- @dagaaccessories19
Kastiya Jewels
With over decades of experience in the jewellery industry, Kastiya jewels were started in the year 2015 as an extension of its family business. Kastiya jewels offer handcrafted modern beaded jewellery. Located in the city of gemstones – Jaipur, their designs are inspired by its rich culture and heritage. All of their pieces are beautifully handcrafted by local artisans using semi-precious gemstones, pearls & and other embellishments. They aim at bringing high-quality gemstone and pearl jewellery at affordable prices to customers. Kastiya jewels have got you the perfect valentines gift from their Pearl Saga Collection – The Classic Choker. Pearls can be adorned at any time and by any age group. It's a timeless and most sophisticated piece of jewellery that every woman should have in her wardrobe.
Instagram- @kastiyajewels
Khushboo Rathod
Khushboo Rathod is a Hyderabad-based fashion label making western and resort wear for women. Their outfits are going to give you the opportunity to head off for some sun, have fun with fashion and embrace easy-breeze silhouettes in the most effortless way. With Valentine's around the corner, Label Khushboo Rathod has got the perfect outfit for your loved ones. Jasud shirt with a ruched skirt is an elegant and chic attire which will enhance the entire look of your beloved outfit. This outfit is gonna turn heads and will ensure your loved ones feel special in all ways.
Instagram: @khushburathodlabel
These brands are going to ensure that this valentine's day you don't forget to shower love on your partner. You can celebrate everyone from your best friends, children, or newlywed family members, and there are plenty of gifts that fit every personality type and budget.
Disclaimer: This article is a paid publication and does not have journalistic/editorial involvement of Hindustan Times. Hindustan Times does not endorse/subscribe to the content(s) of the article/advertisement and/or view(s) expressed herein. Hindustan Times shall not in any manner, be responsible and/or liable in any manner whatsoever for all that is stated in the article and/or also with regard to the view(s), opinion(s), announcement(s), declaration(s), affirmation(s) etc., stated/featured in the same.