Australian Open: The late show and the toll it takes on athletes | Tennis News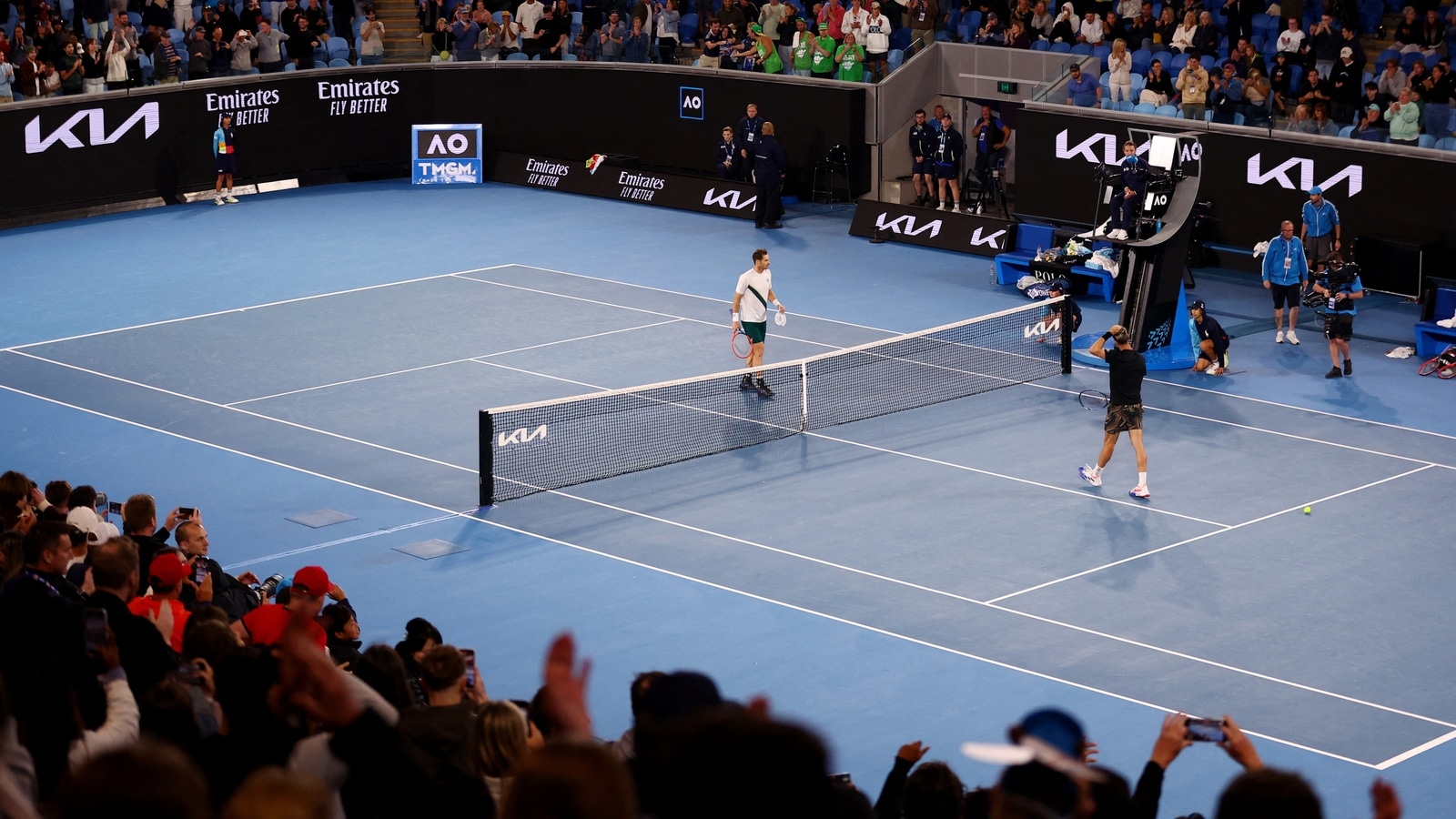 Between Andy Murray finishing his second-round match at the Australian Open and returning to Melbourne Park for a training session, there was a gap of less than eight hours.
The issue here isn't how early he checked in again, but how late he'd checked out.
The clock had ticked past 4 am on Friday when Murray completed his epic five-set turnaround against Australian Thanasi Kokkinakis, a five-hour-45-minute tussle that kicked off at 10.20 pm on Thursday.
The issue here isn't how long the match lasted, but how late it began.
In modern tennis where the length of contests have been directly proportional to the frequency of baseline exchanges, late-night finishes are increasingly becoming a trend. More so at Grand Slams, with three of the four having separate night sessions.
At the 2022 US Open, the five-set quarter-final between Carlos Alcaraz and Jannik Sinner finished at 2.50 am. A few months prior to that at Roland Garros, Novak Djokovic and Rafael Nadal came together at the net after their quarter-final at 1.15 am, a time they both agreed was too late. In an ATP tournament in Acapulco last year, Alexander Zverev and Jenson Brooksby played the last point at 4:54 am.
Late night/early morning finishes continue to keep players awake in the season-opening Slam Down Under. On Friday going into Saturday in Melbourne, Zhu Lin defeated Maria Sakkari at close to 2 am. By the time Marketa Vondrousova beat second seed Ons Jabeur way past 1 am, all she needed was "some sleep".
Murray still had time for some humour after the clock on his match stopped at 4.05 am—it was the second latest Slam finish after Lleyton Hewitt and Marcos Baghdatis at the 2008 Australian Open (4.34 am)—but he too called it "a bit of a farce". The great Martina Navratilova had also tweeted on the "crazy", adding "no other sport does this".
What's also crazy is tennis pros dragging their body back on court for a match merely hours after. After his 4am shift, Murray returned for some hitting at around 1pm on Friday to prepare for his third-round match scheduled on Saturday at 7pm. Not so much prepare, but recover.
"It is phenomenally demanding, physically and mentally," Ramji Srinivasan, the former strength and conditioning coach of the Indian cricket team, said of the challenges for tennis players dealing with these late-night finishes. "In terms of strength and conditioning, you can't do much here. Recovery becomes the most integral part of it. And you have to adjust your body rhythm accordingly. It's a huge ask for any athlete."
More than the athlete himself, the role of Murray's support staff gains significance in the immediate aftermath. Which would include, Ramji said, a good massage, contrast bath, warm-down drills to calm the adrenalin and simultaneous post-match meal. "Meal pattern also changes (due to the 4 am finish). That is your fuel, and if you don't have enough fuel, you won't be able to sleep properly. And good sleep is one of the most important and underrated protocols in recovery. Everything is linked."
"His team will have to do a phenomenal job to give him what is required to recover for the next match," Ramji added.
That's where the after-effects of the all-nighter could well spill over into the next round and beyond, impacting the quality of both the player and the contest. For the 35-year-old Murray who has already spent more than 10 hours on court for his two matches, that is a realistic risk against Roberto Bautista Agut on Saturday.
"It can affect the players going into the next round and at this stage, at such a high level, that stuff is really important, especially for someone like Andy who needs time to recover and physically feel right for the next round," Jessica Pegula, the women's third seed who is part of the WTA Players' Council, said. "I definitely think it needs to change and trust me, it is definitely something we want to discuss. But (it) also has to come from men's side."
Murray agreed, saying it is neither good for players nor fans. "If my child was a ball kid for a tournament, they're coming home at five in the morning, as a parent, I'm snapping at that. It's not beneficial for them. It's not beneficial for the umpires, the officials."
And yet, these late finishes keep coming. That's primarily because broadcasters fancy the prime time, and the Grand Slam organisers their two-match night sessions on show courts. "If you just put one match at night and there's an injury, you don't have anything for fans or broadcasters," Craig Tiley, the Australian Open tournament director, said.
Leading Mexico players snub Davis Cup tie over differences with federation | Tennis News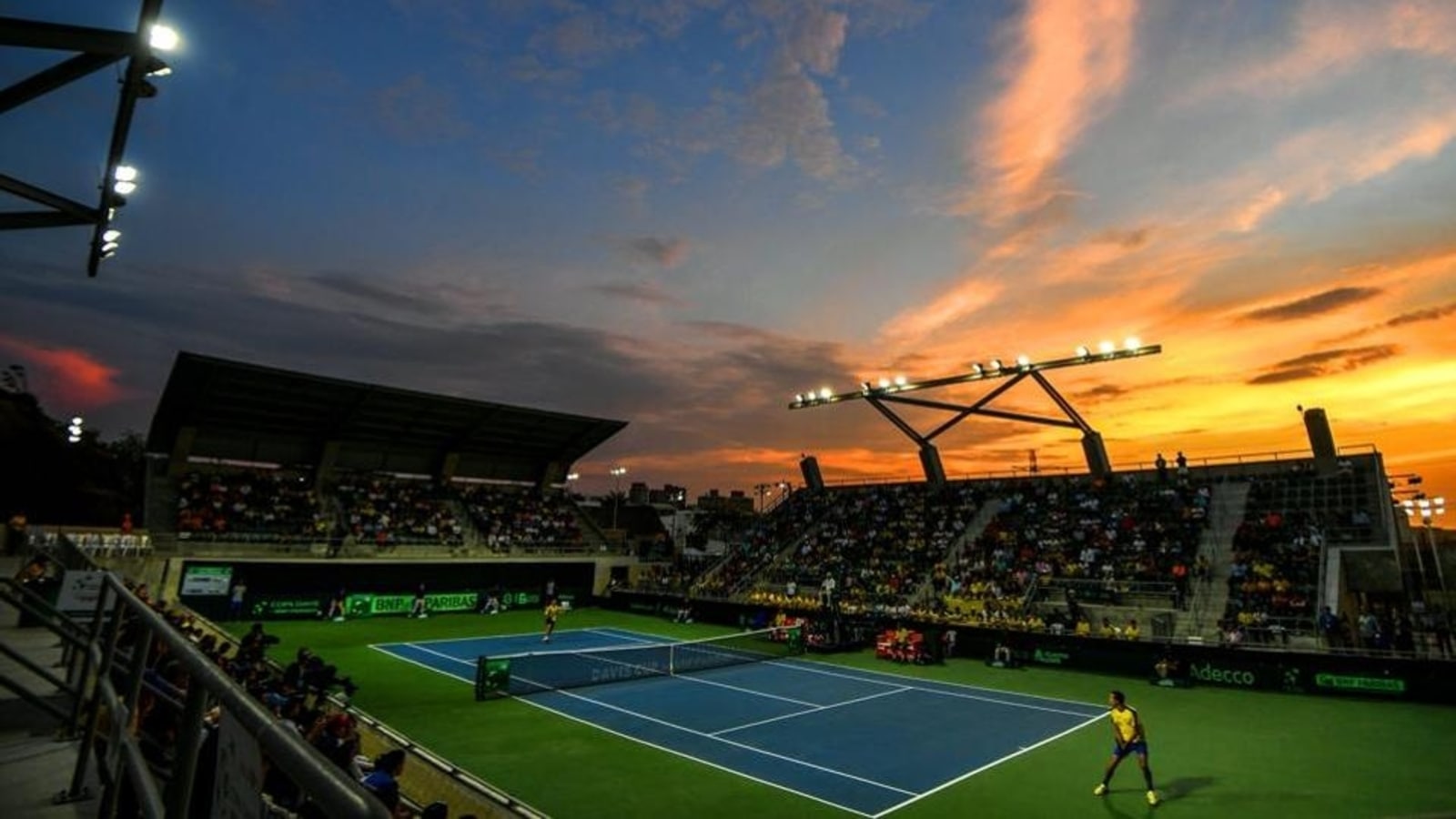 Mexico's leading tennis players have decided not to play in next week's Davis Cup World Group playoff tie against Taiwan due to differences with the Mexican Tennis Federation (FMT).
Led by Santiago Gonzalez, Alejandro Hernandez and Miguel Angel Reyes-Varela, the players said they will not take part in the Feb. 4-5 Group I playoff tie in Metepec, State of Mexico.
"After a difficult deliberation, we have not reached a positive conclusion, so we have decided not to participate in the upcoming series against the Chinese Taipei team," said the players' statement, published on social media on Monday.
"The lack of communication, lack of planning and lack of interest show that the situation has not been handled in the right way and that personal interests have taken precedence over sporting ones.
"It is sad that the FMT does not have the minimum standards in dealing and planning with the best national representatives."
The players said they had already informed the federation of their reasons for not participating in the Davis Cup tie.
The statement was also signed by players Ernesto Escobedo, Lucas Gomez, Hans Hach, Gerardo Lopez, and Manuel Sanchez.
The FMT was not immediately available to comment.
West Ham set up Man United tie by beating Derby | Football News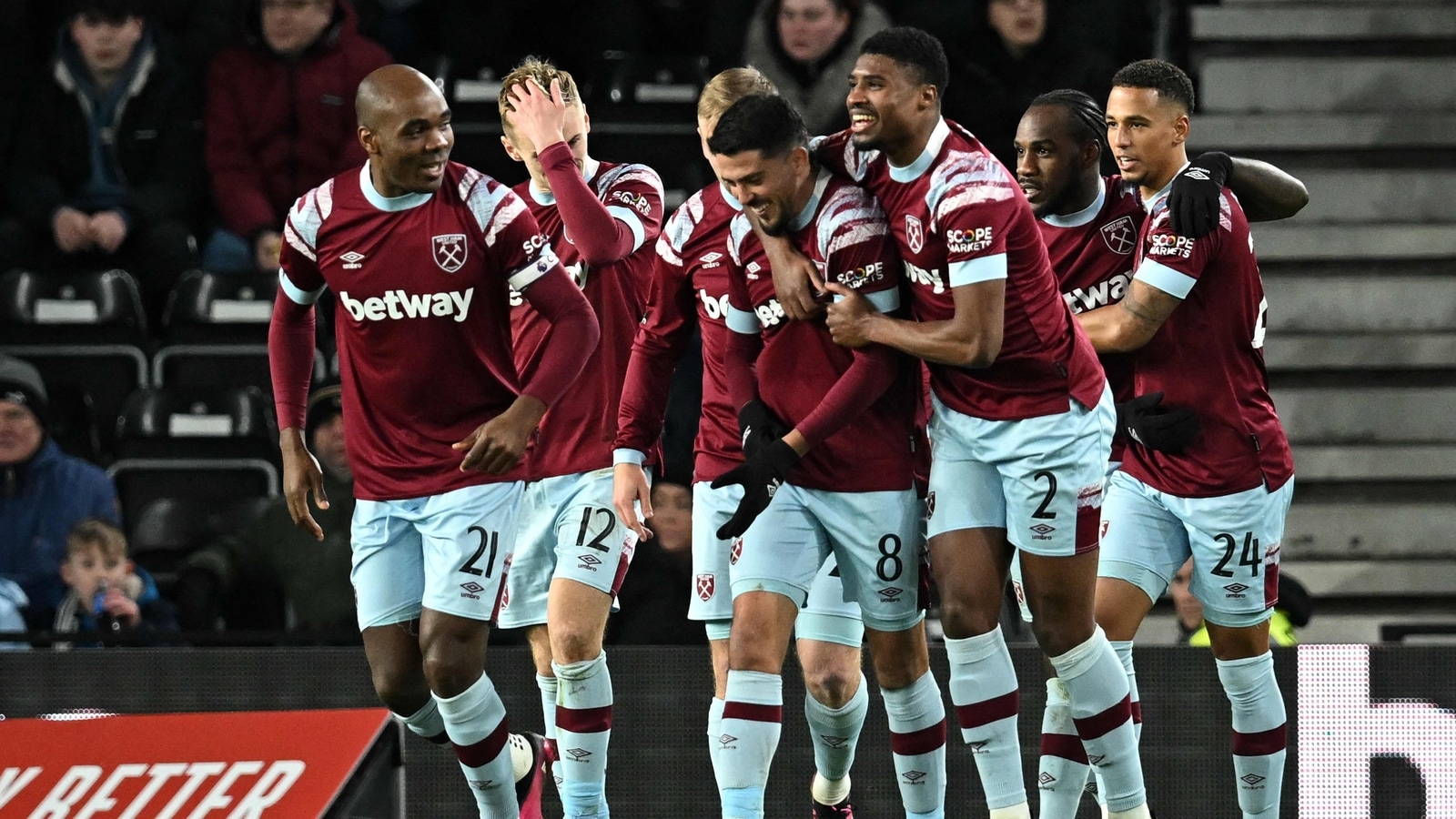 West Ham United eased into the FA Cup fifth round with a comfortable 2-0 victory away to third-tier Derby County on Monday to set up a meeting with Manchester United.
Derby, fourth in League One, went into the match on the back of 14 matches unbeaten in all competitions but were quickly overrun by the Premier League side, who took the lead in the 10th minute with a close-range volley from Jarrod Bowen.
Bowen went 12 matches without a goal before netting twice against Everton last week and now has three in his last two games.
The forward then crossed for striker Michail Antonio to head in a second goal five minutes after the interval to break his own goal drought stretching back to November.
David Moyes' side saw out the victory without conceding many chances, recording back-to-back wins for the first time since October, and Bowen said he hoped the win would boost his side, who are 16th in the table, one point above the relegation zone.
"Two wins on the bounce is good for us it's all about results and momentum and we can use this as a real springboard," he said.
Midfielder Pablo Fornals added: "Everyone knows it hasn't been an easy season so every game we can win gives us massive confidence.
"We work hard every day in training to get a chance and then you have to take it. That's what the players tried to do tonight."
Valencia sacks coach Gennaro Gattuso for poor results | Football News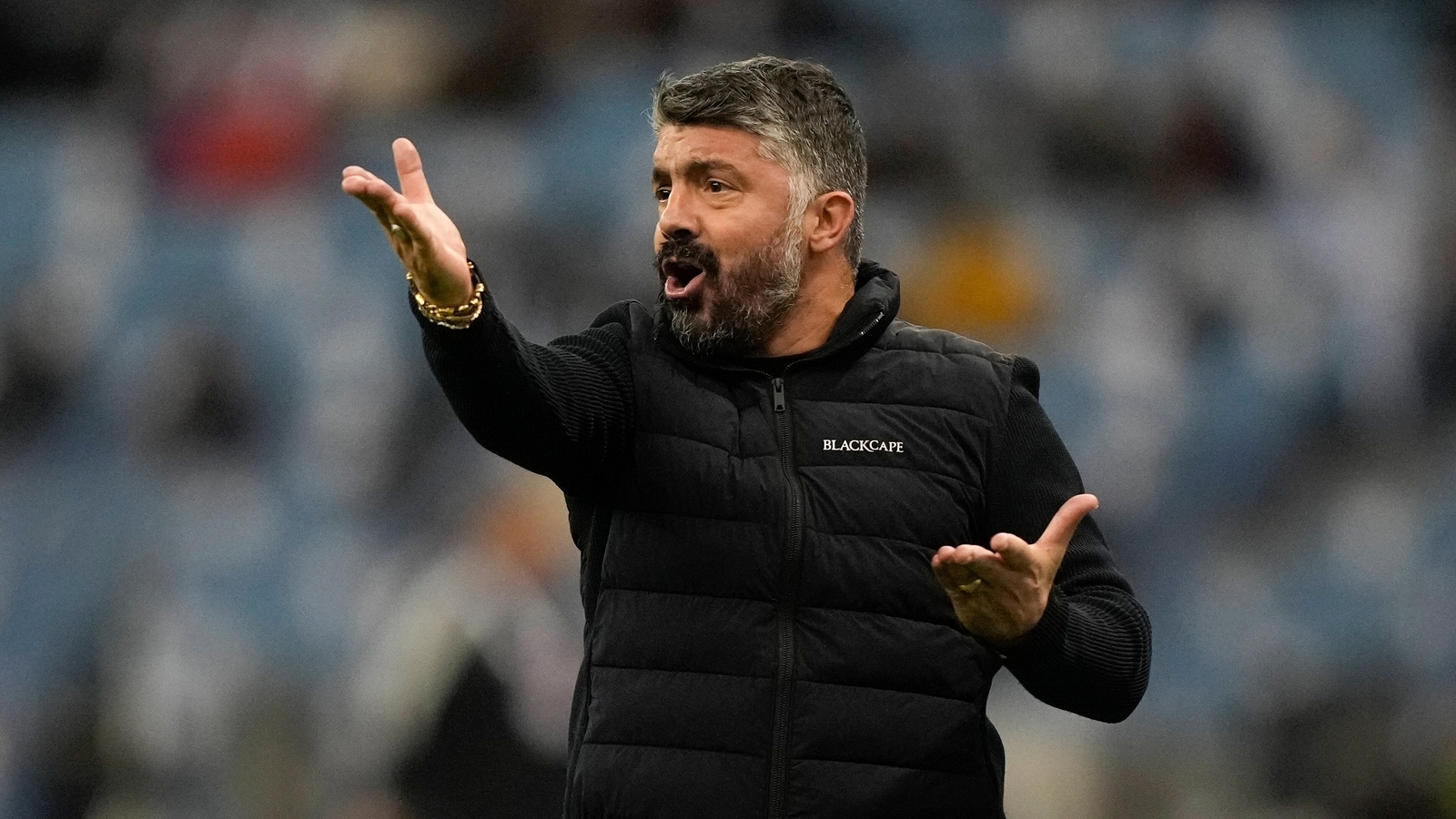 Spanish club Valencia sacked coach Gennaro Gattuso on Monday following the team's poor results.
Valencia said in a statement it reached a mutual agreement with Gattuso to end their contract.
The announcement came after a 1-0 loss at Valladolid in the Spanish league on Sunday. The club has won only one of its last 10 league games, before the World Cup.
The latest defeat dropped Valencia to 14th place, one point above the relegation zone.
Its only two wins this year came in the Copa del Rey, though it was eliminated in the quarterfinals by Athletic Bilbao at home last week. In the Spanish Super Cup, Valencia lost to Real Madrid in a penalty shootout in the semifinals.
The 45-year-old Gattuso arrived last June on a two-year contract.
The former defensive midfielder helped Italy win the 2006 World Cup and AC Milan win two Champions League titles, both as a player. He coached Milan and Napoli in Italy.
Valencia did not announce a replacement for Gattuso.