Dutee Chand suspended for doping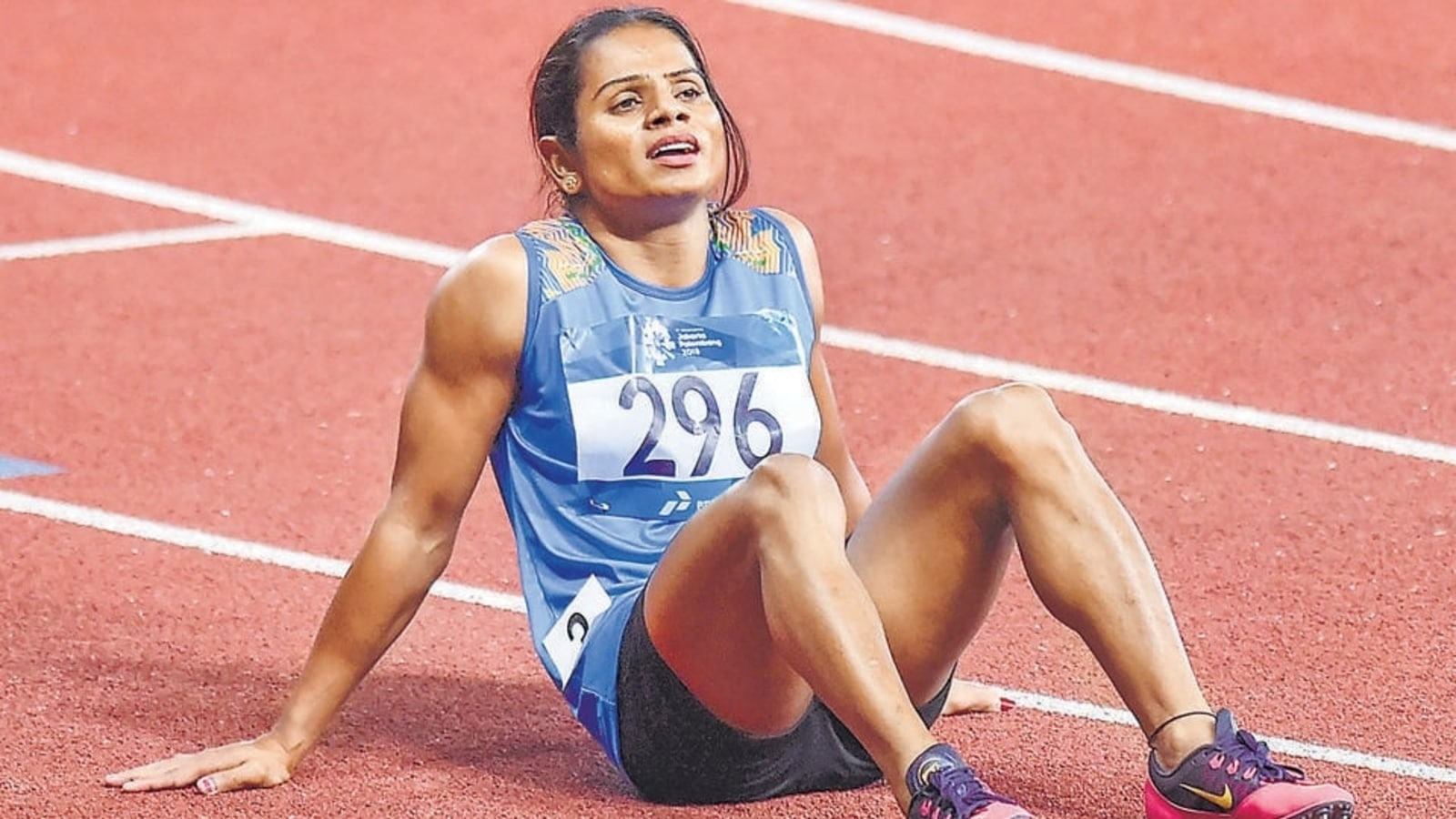 India's top woman sprinter Dutee Chand failed a dope test and has been provisionally suspended, sports officials with knowledge of the development said on Wednesday.
The 26-year-old national 100m record holder failed an out-of-competition test conducted by the National Anti-Doping Agency (NADA) on December 5. She was informed by NADA about the adverse analytical finding and provisionally suspended on January 3, the officials said.
Chand's sample tested positive for banned anabolic agents andarine, enobosarm and ligandrol. The class of substance comes under Selective Androgen Receptor Modulators (SARMs) in WADA prohibited list and can lead to a ban for four years.
SARMs is a class of therapeutic compounds that have similar anabolic properties to anabolic steroids, but with reduced androgenic (producing male characteristics) properties, says an explanation on the United States Anti-doping Agency (USADA) website. It is a type of supplement that helps build muscle mass and burn fat.
Chand, who won two silver medals at the 2018 Jakarta Asian Games, set the current 100m national record of 11.17 seconds at Patiala in June 2021. She had also qualified for the 100m at the 2016 Rio Olympics.
Her last event was the Birmingham Commonwealth Games held in last July-August where she was eliminated after clocking 11.55 secs to finish fourth in her first-round heat. She was also a member of the women's 4x100m relay squad that finished fifth in the final. Two original relay members – Dhanalakshmi Sekar and MV Jilna – had tested positive in the run-up to the Games and 100m hurdler Jyothi Yarraji was roped into the squad. Dhanalakshmi Sekar's sample too had tested positive for SARMs.
The letter issued by NADA to Chand gives her seven working days to appeal for a 'B' sample test failing which it will be assumed that she has waived her right to get the second sample tested, PTI said. It said the sprinter, when contacted on Wednesday, said she was unaware of the 'A' sample testing positive. "I do not know," she was quoted as saying.
Chand's positive test will only increase scrutiny on Indian athletics, which has seen a spate of doping cases. Woman discus thrower Kamalpreet Kaur, who finished an impressive sixth at the Tokyo Olympics, was caught in March 2022. She is serving a three-year ban after testing positive for the banned anabolic steroid stanozolol.
Athletics Federation of India president, Adille Sumariwalla, said: "She was not in the national camp. What I read from media is that it was an out-of-competition test in Bhubaneswar. AFI has been very strict and together with NADA we are taking all possible steps to curb doping. We have maintained that AFI has a zero-tolerance policy as far as doping is concerned."
The Odisha athlete had to win a long legal battle with the International athletics body, WA, after being barred from competing in 2014 due to hyperandrogenism, which is related to the level of male hormone testosterone exceeding the limit set for women athletes.
WA though issued fresh hyperandrogenism rules in 2018 allowing participation in 100m and 200m while barring women athletes with excess of naturally occurring testerostone from 400m to 1,500m.
Tottenham vs Manchester City, Premier League Live Streaming: When and Where | Football News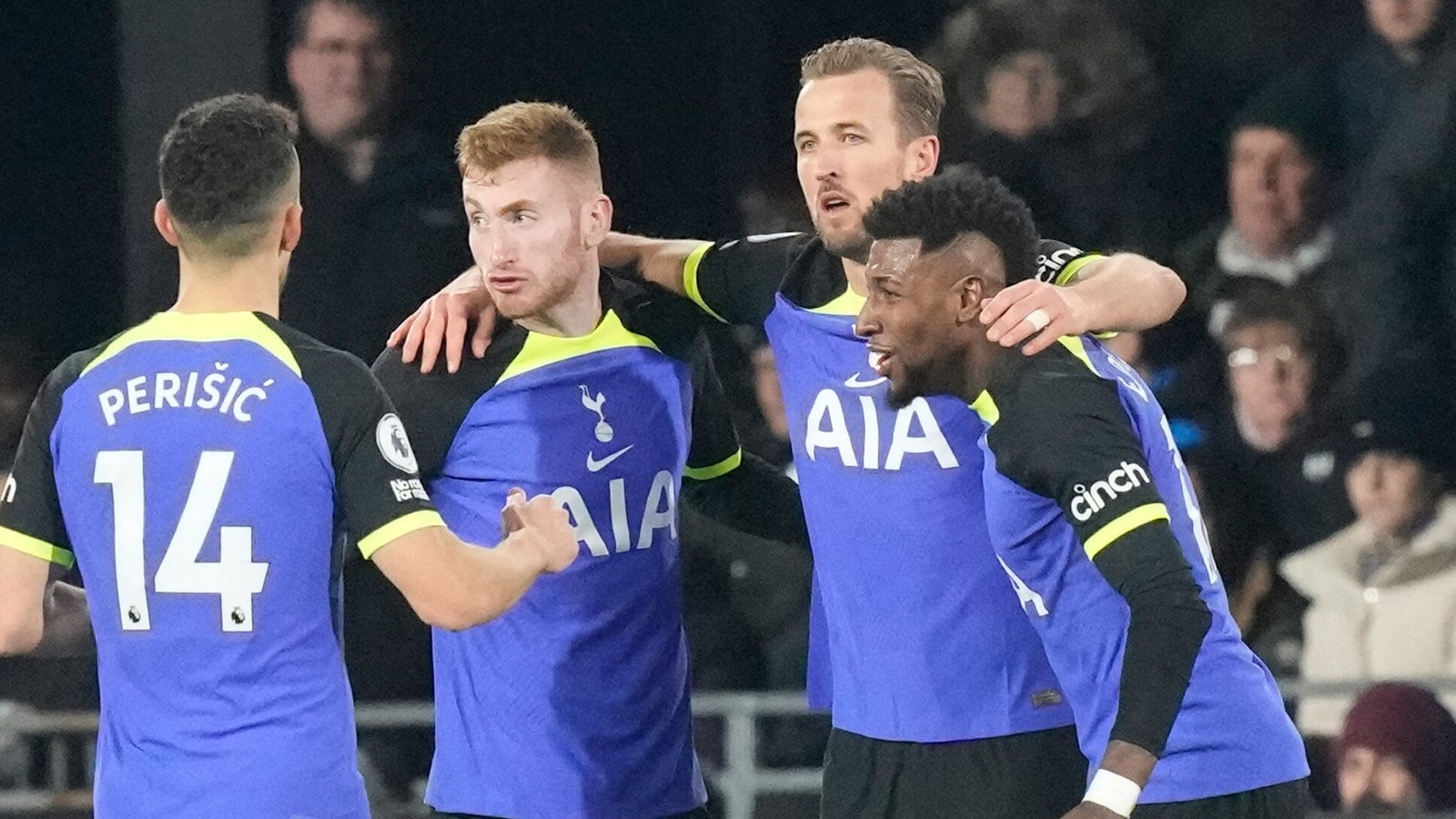 Manchester City will face off against Tottenham in the Premier League match on Sunday. Both teams are coming off having secured victories in their previous matches. The City overpowered Wolves 3-0 in their previous match while the Tottenham defeated Fulham 1-0 in their last game.
Heaveyweights Manchester City are currently placed in the second position with 45 points. On the other hand, Tottenham are at the fifth spot with 36 points. The City team are in tremendous form having lost just three matches this season.
As the likes of stars Cristian Romero, Harry Kane, Ivan Perisic, Kevin De Bruyne and Jack Grealish are expected to participate, the contest offers plenty of excitement for the fans.
Here are the live streaming details:
When will the Premier League match between Manchester City and Tottenham take place?
The Premier League match between Manchester City and Tottenham will take place on Sunday, February 5, 2023.
Where will the Premier League match between Manchester City and Tottenham be held?
The Premier League match between Manchester City and Tottenham will be held in Tottenham Hotspur Stadium.
What time the Premier League match between Manchester City and Tottenham start?
The Premier League match between Manchester City and Tottenham will start at 10:00 PM IST.
Which TV channels will broadcast the Premier League match between Manchester City and Tottenham?
The Premier League match between Manchester City and Tottenham will be broadcast on Star Sports network.
Where will the live streaming of the Premier League match between Manchester City and Tottenham be available?
The live streaming of the the Premier League match between Manchester City and Tottenham will be available on Disney+ Hotstar app and Jio TV.
Habitat for Humanity organises 4th edition of Charity Golf Tournament in Mumbai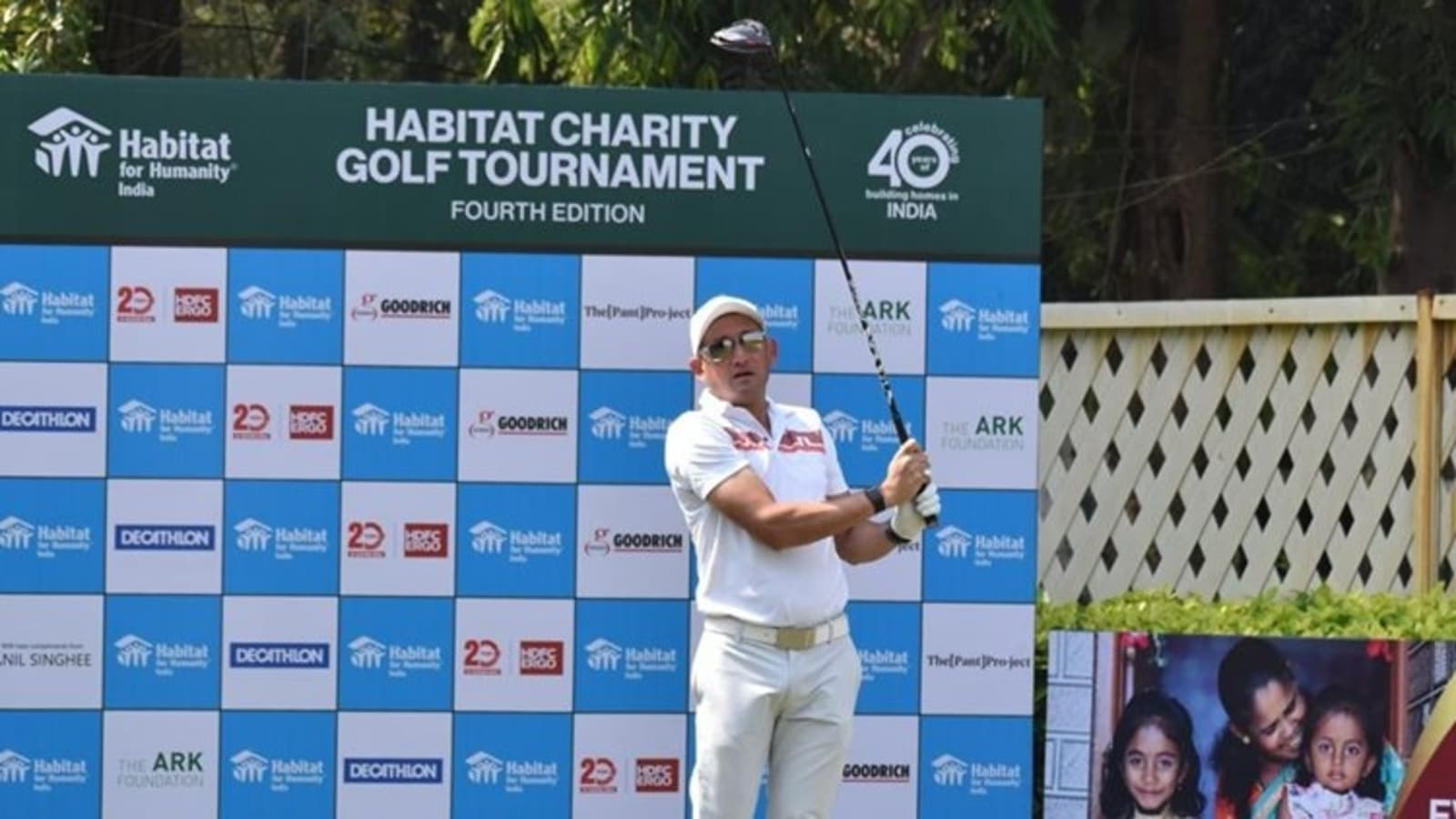 Habitat for Humanity India, a leading housing non-profit organisation, organised the fourth edition of its charity golf tournament at the prestigious Willingdon Sports Club in Mumbai. The proceeds from the charity golf tournament will be used to build energy-efficient homes in Maharashtra.
Corporate executives and prominent business personalities participated in this charity golf tournament. Names like Harsh Mariwala, Founder and Chairman – Marico; Tarun Rai, Executive Director Strategic Initiatives, APAC – Wunderman Thompson; Dev Bhattacharya, Group Executive President – Aditya Birla Group; Harjit Singh Chauhan, Chief Executive Officer – Tata Teleservices; Akshay Kilachand, Kilachand Group; Ajith Sundaresh, Finance Lead for Global Delivery and Chief Financial Officer for India and Philippines, Wells Fargo; Sudhir Jain, Managing Director and Chief Risk Officer – Bank of America and Nikhil Srivastava, Partner and Managing Director, Head of India Private Equity at PAG participated in the Charity Golf Tournament.
"Those of us who have always lived in adequate housing may not have seen firsthand the struggles that many people endure every day just to survive without the protection of a house. I feel privileged to be part of this cause. Energy-efficient homes will definitely help people in need of decent shelter build strength, stability and self-reliance," said Ajit Agarkar, former Indian cricketer.
Commenting on the Charity Tournament, Dr. Rajan Samuel, Managing Director, Habitat for Humanity India said, "Energy-efficient homes are the key to mitigate the impact of climate change. Through the fourth edition of the Charity Golf Tournament, we aim to build awareness and mobilise resources for the building energy-efficient housing for families from the low income group. By building homes that are designed to conserve energy and resources, we are not only creating a safer and more comfortable living environment, but also reducing the financial burden on families and communities. I want to thank all the participants who took their time off to support this urgent cause."
Lionel Messi's goal helps PSG beat Toulouse 2-1 | Football News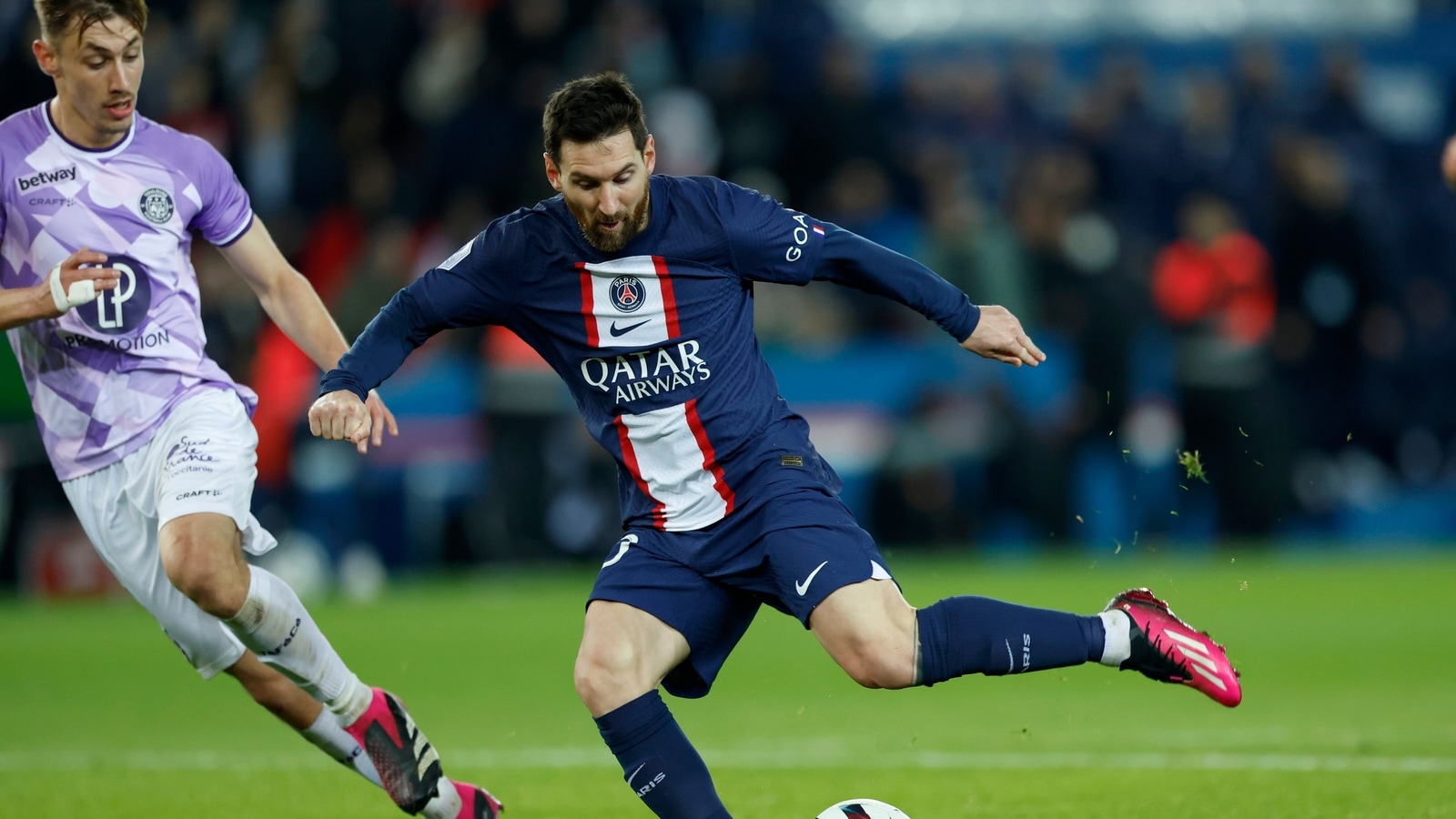 After Lionel Messi's second-half goal helped a lackluster Paris Saint-Germain beat Toulouse 2-1 to move eight points clear at the top of the French league, the team was urged to lighten their superstar's load.
Messi struck with a typical curling strike in the 57th minute following a move with Morocco right back Achraf Hakimi, who drew PSG level late in the first half after free kick specialist Branco van den Boomen put Toulouse ahead in the 20th.
PSG was without injured forwards Kylian Mbappé and Neymar and relied heavily on Messi, who hit the post during stoppage time. Without Messi, who has hit 98 goals for Argentina, PSG would have struggled more.
"Messi was a very important driving force for us, given his goal and the chances he created. I'm asking the team to play for him and to work for him. He must be relieved of certain duties," coach Christophe Galtier said.
"His teammates must intensify their efforts to win the ball back and to create spaces, so that he can spray around his passes which are so rare."
PSG needs Messi with Bayern Munich coming up on Feb. 14 in the first leg of their round-of-16 game in the Champions League.
Mbappé is out for at least three weeks after sustaining a left thigh tear. Neymar is having treatment for a sore adductor and missed his second straight game. PSG's injury woes increased when Portugal midfielder Renato Sanches went off injured early with a thigh injury.
PSG had lost two and drawn one of its previous five matches, and fell behind in the 20th when Van den Boomen's free kick from the right flew past stranded goalkeeper Gianluigi Donnarumma into the left corner.
After Marquinhos hit the post with a header from Messi's corner, PSG equalized with a fine 20-meter strike from Hakimi in the 38th.
But Marquinhos appeared offside on Messi's goal, to the frustration of sarcastic-sounding Toulouse coach Philippe Montanier.
"I don't know the rules of refereeing so well but I did play in goal for 30 years," he said. "So I know that it's difficult when a player gets in the way of the ball."
OTHER MATCHES
Kosovo winger Edon Zhegrova equalized with a volley and set up substitute Rémy Cabella's volleyed goal in the 85th minute as Lille won at Rennes 3-1 to move two points behind Rennes in fifth spot.
After scoring in the third minute in midweek, forward Amine Gouiri netted after only 28 seconds for Rennes.
Also, Alexandre Lacazette scored his 13th goal of the campaign — level with Mbappé — as Lyon won at Troyes 3-1.
Second-placed Marseille needs to beat Nice at home on Sunday to stay five points behind PSG ahead of their clash on Feb. 26.