Goalless draw continues India's wait for knockouts | Hockey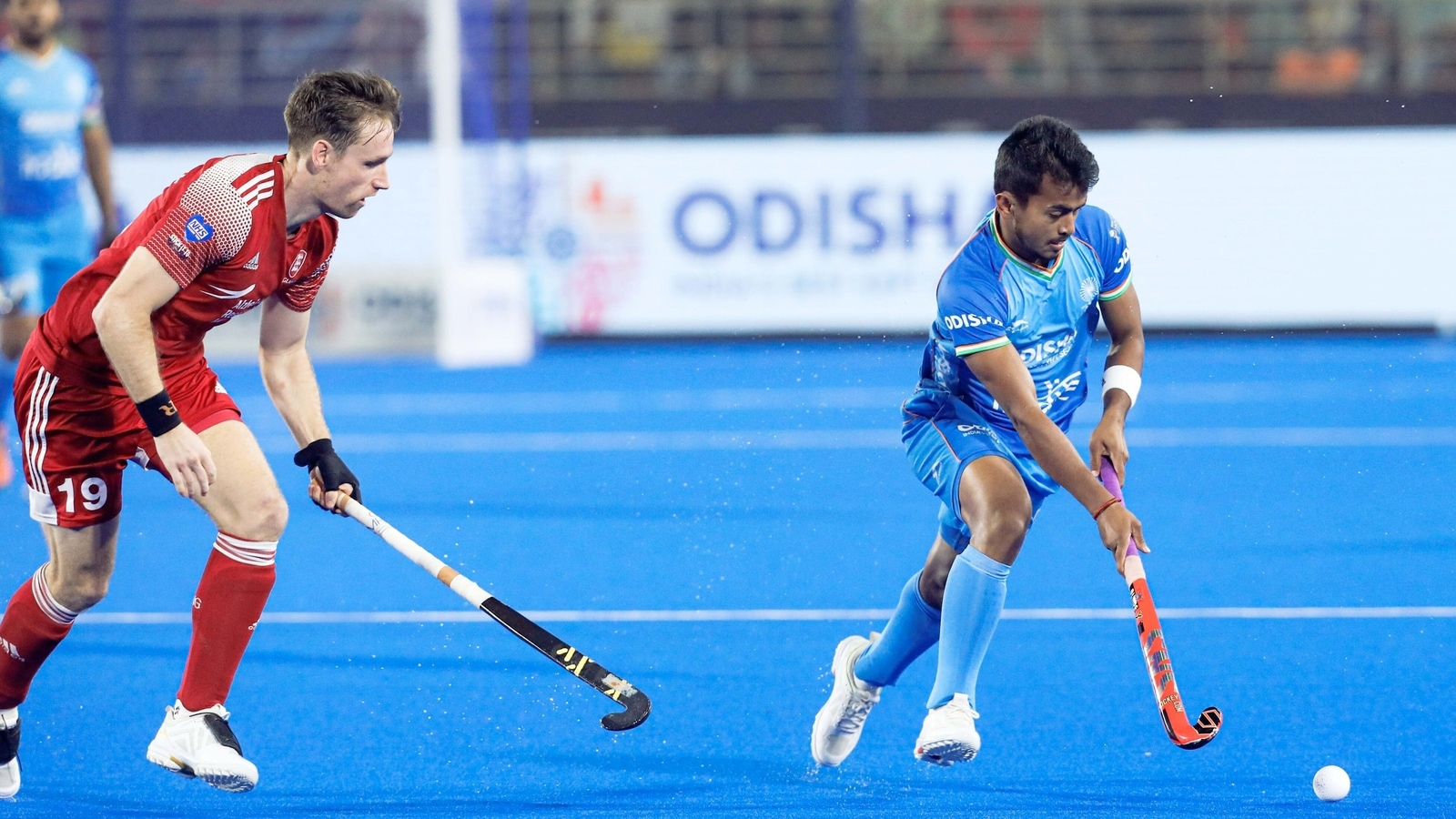 Attacks, tackles, injuries, catch-your-breath moments with 21,800 spectators going wild. India's second Pool D World Cup encounter against England had all the drama of a tightly contested game, except that the main ingredient was missing – goal.
The two evenly matched and ranked teams fought every second of the 60 minutes, pushing each other from one end to the other on the new blue turf of the Birsa Munda Hockey Stadium but failed to convert any of their chances to draw for a point each here on Sunday.
Also Read | For India, the most important thing is we hit the ground running: Graham Reid ahead of Hockey World Cup 2023
While the Indian forwards could not convert their nine shots on goal, the defensive setup was on top of its game. Like against Spain on Friday when they maintained a clean sheet. It made sure the hosts haven't conceded at this World Cup. Chief coach Graham Reid's extensive work on being frugal in defence came to the fore as India managed to save an impressive eight penalty corners.
After the first two round of matches, world No 5 England and India are both on four points but the former lead the group with a better goal difference. Spain are third with three points after a 5-1 victory over debutants Wales earlier in the day. While the top-placed team will qualify directly for the quarter-finals, the second and third teams will move to the crossovers for a last eight berth.
India started brightly with a shot on the English goal in the first minute but England seized control thereon, pummelling the Indian defence with attacks. The English earned five penalty corners (PC) in 90 seconds in the first quarter with Nick Bandurak taking the first two and Sam Ward the next three.
With first rusher Amit Rohidas on the bench, it was down to Manpreet Singh to take up the responsibility. The former India captain ran towards the flickers with no fear, denying the English drag-flickers angles or variations.
"At this level we play fast hockey. It's always concerning when you give away that many short corners. Both teams will have that feeling. When you have a 0-0 draw, both will feel there is something we missed. I was pleased with the fight and commitment we showed. It was a very nice game to watch, high-skilled hockey. Holds both teams in good stead for later in the tournament. Both teams are exhausted. It was a telling match," said Reid.
India skipper Harmanpreet Singh, who is yet to fire in this World Cup, wasted the only PC chance India got in the dying minutes of the first quarter.
Goalkeeper Krishan Pathak, who alternated quarters with PR Sreejesh, impressed at the beginning of the second quarter, making a fine save as England earned two more PCs in the 16th and 20th minutes. This time, local boy Rohidas got into the act with India saving all seven English attempts from set-pieces.
After 20 minutes of playing the game in their own half, world No 6 India finally started to press. A good run by Mandeep Singh with the aid of Hardik Singh gave India a chance as Reid's boys managed to earn three back-to-back PCs.
India were wasteful in all their PCs – shared by Harmanpreet and Rohidas – but the tide had turned as India started dominating possession. Both Manpreet and Hardik had a couple of attempts but were unable to convert thanks to goalkeeper Oliver Payne – he was named Player-of-the-Match – as the game went into half-time 0-0.
After an enthralling light and laser show during the break, the teams returned with England looking unsettled. While it rained PCs in the first half – 11 – the second half was dry with neither outfit earning a PC in the third quarter. Both teams became cagey though India attempted a couple of times with Payne coming to England's rescue.
Hardik and Mandeep had their chances but to no avail. Like against Spain, Hardik made solo runs towards the English goal but ended up injured when he clashed with an England defender in the 55th minute and had to be taken off. Manpreet too collided accidentally with the ball hitting the back of his neck, but was back on his feet soon.
The contest was quite clean with three green cards – one for England and two for India – unlike the group stage game at the Birmingham Commonwealth Games which ended in a dirty draw with several yellow cards handed out.
There was drama at the end yet again as India survived a scare with 19 seconds left when England earned their eighth and final PC. Bandurak flicked it to his right but Surender Kumar saved with a block on the line.
Leading Mexico players snub Davis Cup tie over differences with federation | Tennis News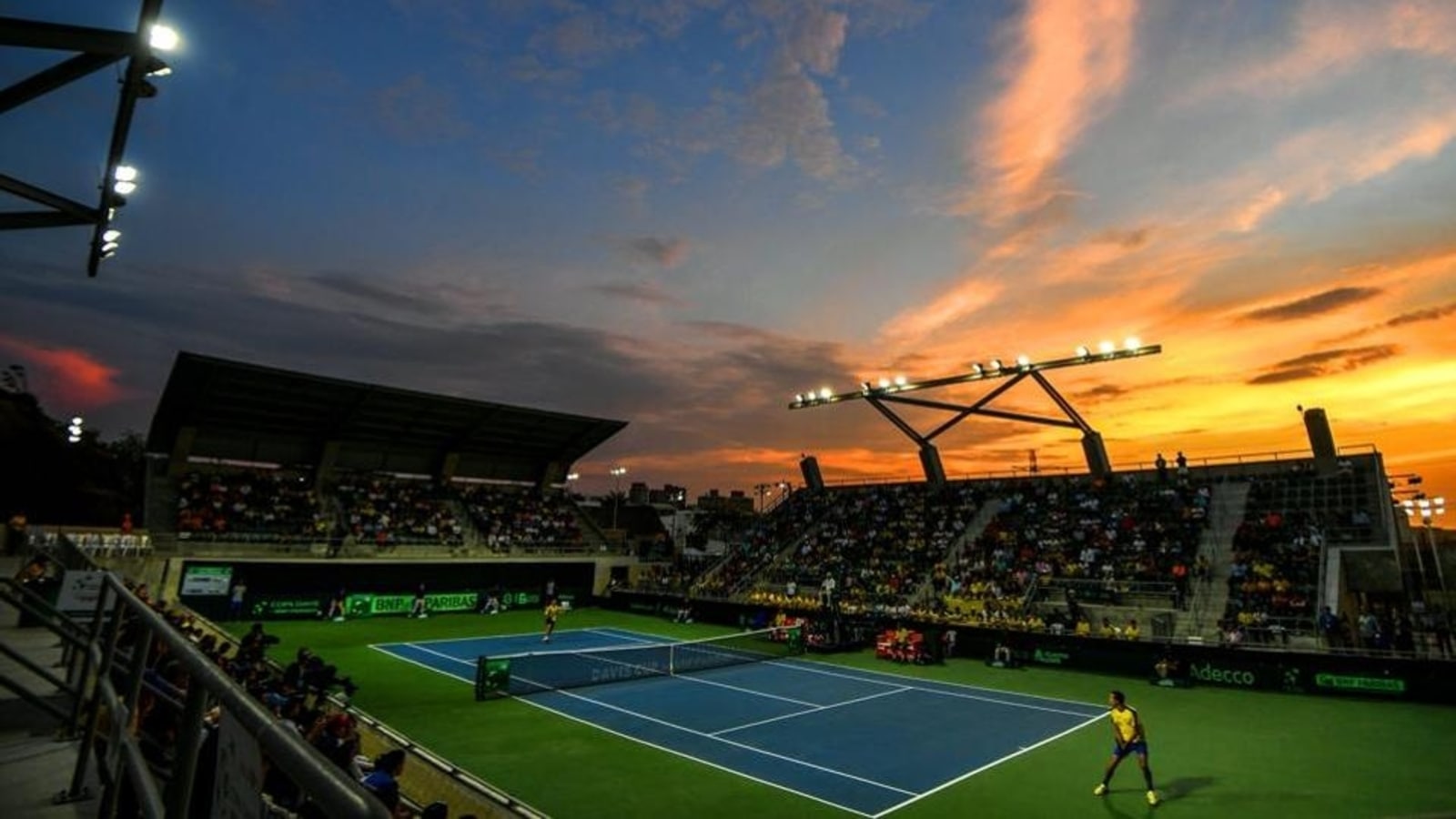 Mexico's leading tennis players have decided not to play in next week's Davis Cup World Group playoff tie against Taiwan due to differences with the Mexican Tennis Federation (FMT).
Led by Santiago Gonzalez, Alejandro Hernandez and Miguel Angel Reyes-Varela, the players said they will not take part in the Feb. 4-5 Group I playoff tie in Metepec, State of Mexico.
"After a difficult deliberation, we have not reached a positive conclusion, so we have decided not to participate in the upcoming series against the Chinese Taipei team," said the players' statement, published on social media on Monday.
"The lack of communication, lack of planning and lack of interest show that the situation has not been handled in the right way and that personal interests have taken precedence over sporting ones.
"It is sad that the FMT does not have the minimum standards in dealing and planning with the best national representatives."
The players said they had already informed the federation of their reasons for not participating in the Davis Cup tie.
The statement was also signed by players Ernesto Escobedo, Lucas Gomez, Hans Hach, Gerardo Lopez, and Manuel Sanchez.
The FMT was not immediately available to comment.
West Ham set up Man United tie by beating Derby | Football News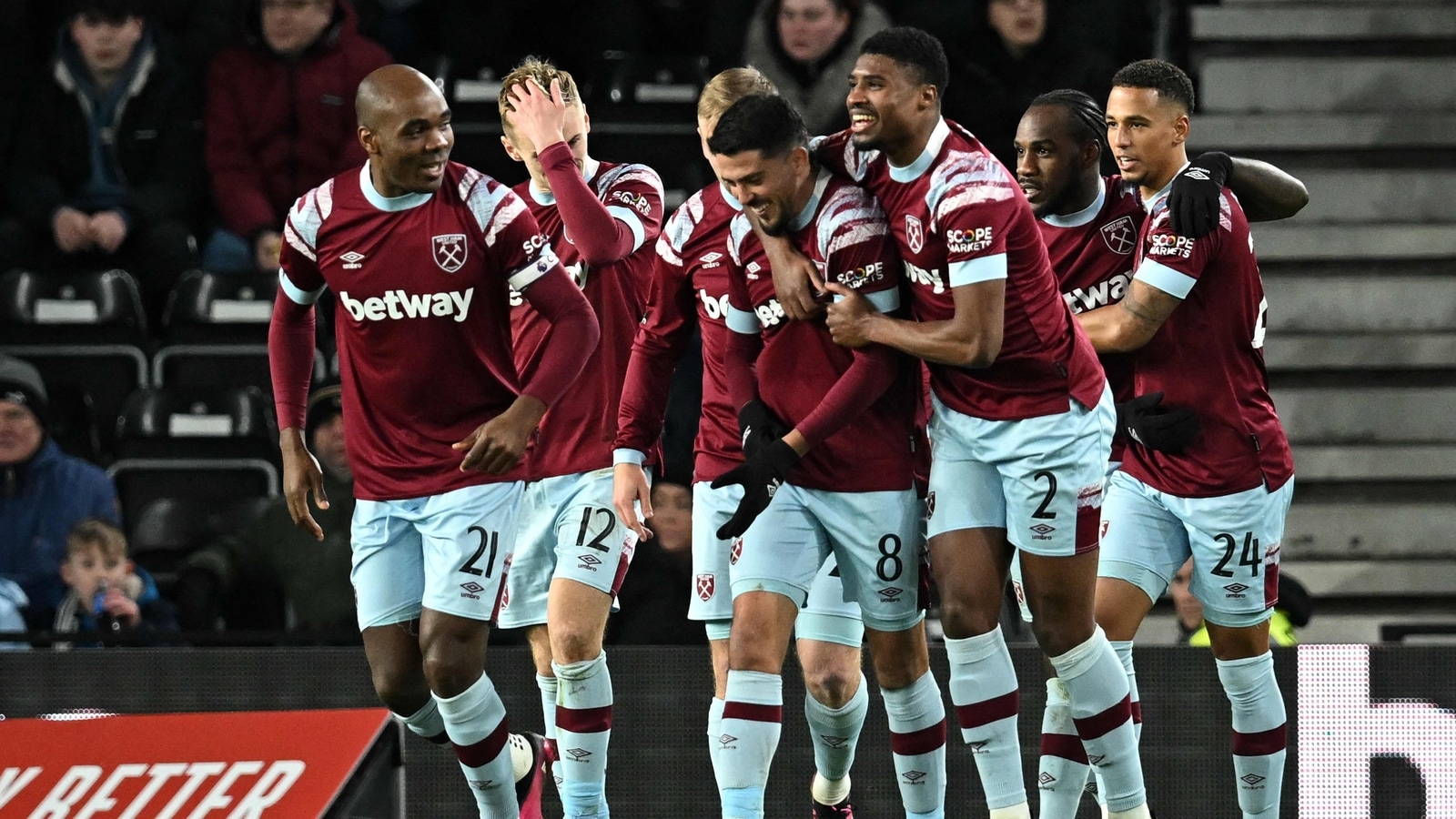 West Ham United eased into the FA Cup fifth round with a comfortable 2-0 victory away to third-tier Derby County on Monday to set up a meeting with Manchester United.
Derby, fourth in League One, went into the match on the back of 14 matches unbeaten in all competitions but were quickly overrun by the Premier League side, who took the lead in the 10th minute with a close-range volley from Jarrod Bowen.
Bowen went 12 matches without a goal before netting twice against Everton last week and now has three in his last two games.
The forward then crossed for striker Michail Antonio to head in a second goal five minutes after the interval to break his own goal drought stretching back to November.
David Moyes' side saw out the victory without conceding many chances, recording back-to-back wins for the first time since October, and Bowen said he hoped the win would boost his side, who are 16th in the table, one point above the relegation zone.
"Two wins on the bounce is good for us it's all about results and momentum and we can use this as a real springboard," he said.
Midfielder Pablo Fornals added: "Everyone knows it hasn't been an easy season so every game we can win gives us massive confidence.
"We work hard every day in training to get a chance and then you have to take it. That's what the players tried to do tonight."
Valencia sacks coach Gennaro Gattuso for poor results | Football News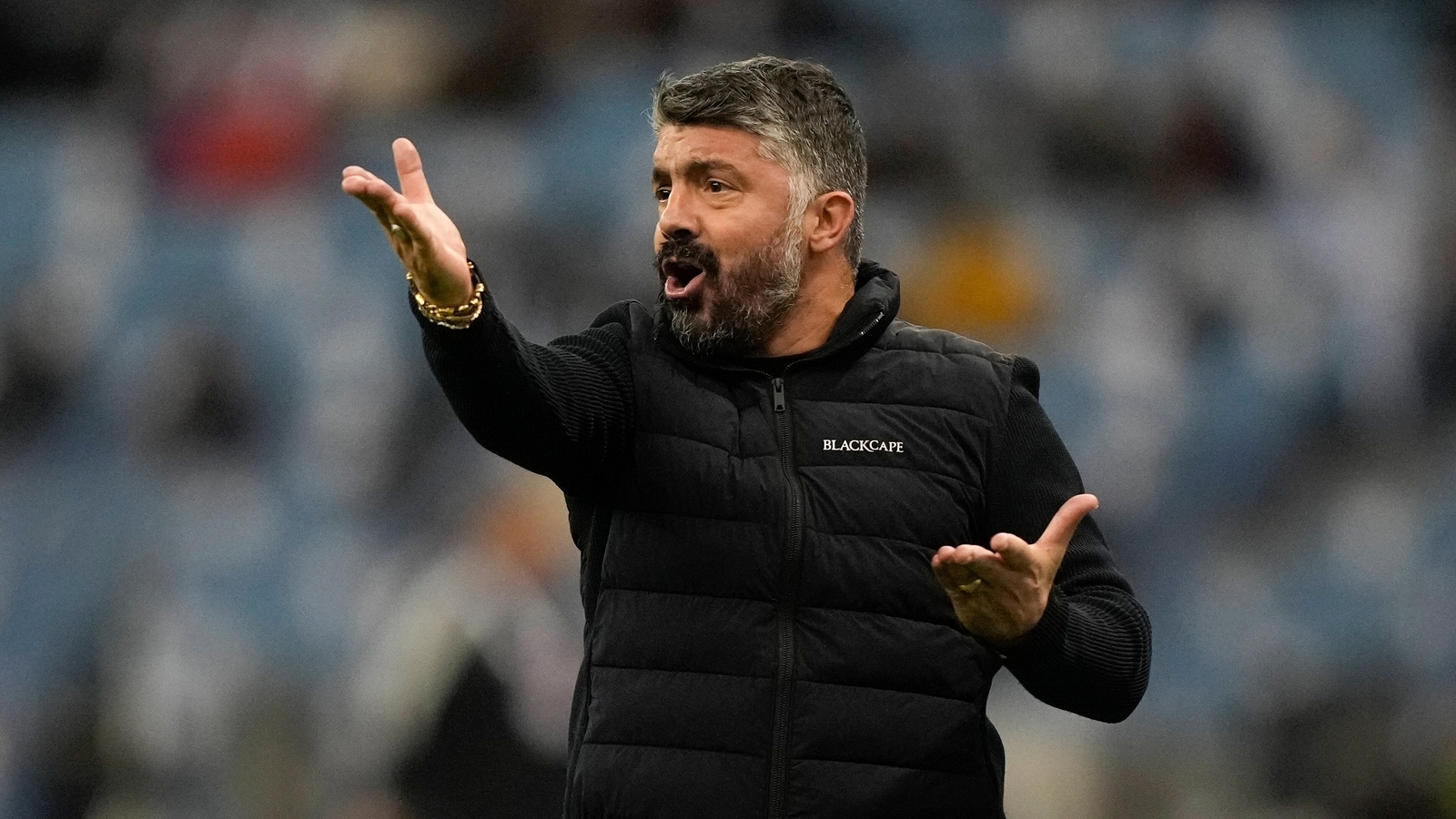 Spanish club Valencia sacked coach Gennaro Gattuso on Monday following the team's poor results.
Valencia said in a statement it reached a mutual agreement with Gattuso to end their contract.
The announcement came after a 1-0 loss at Valladolid in the Spanish league on Sunday. The club has won only one of its last 10 league games, before the World Cup.
The latest defeat dropped Valencia to 14th place, one point above the relegation zone.
Its only two wins this year came in the Copa del Rey, though it was eliminated in the quarterfinals by Athletic Bilbao at home last week. In the Spanish Super Cup, Valencia lost to Real Madrid in a penalty shootout in the semifinals.
The 45-year-old Gattuso arrived last June on a two-year contract.
The former defensive midfielder helped Italy win the 2006 World Cup and AC Milan win two Champions League titles, both as a player. He coached Milan and Napoli in Italy.
Valencia did not announce a replacement for Gattuso.