India's Hardik Singh ruled out of Hockey World Cup 2023 with hamstring injury | Hockey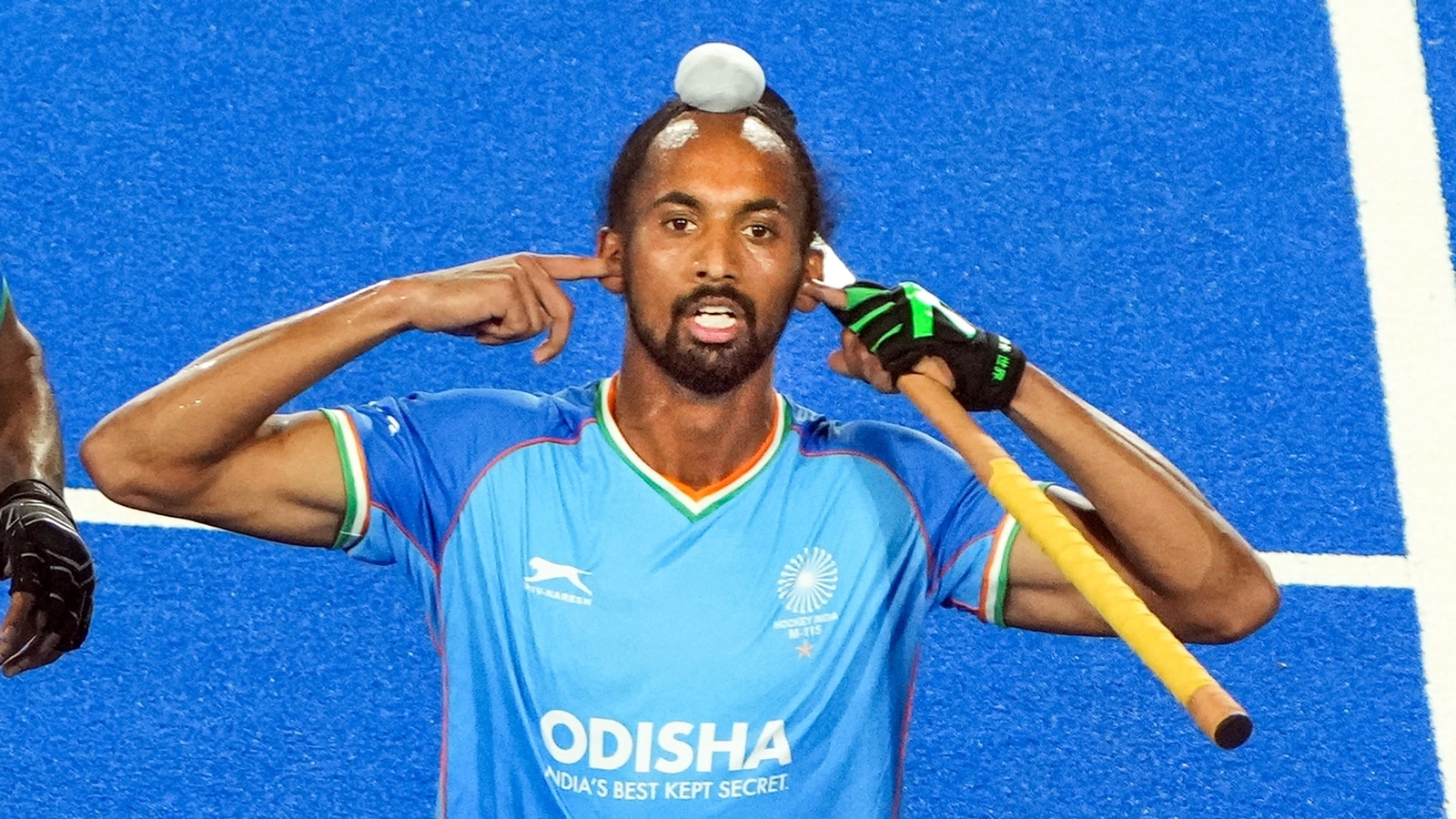 Team India incurred a huge blow as mid-fielder Hardik Singh has been ruled out of the remainder of the ongoing Hockey World Cup 2023 in Odisha. Raj Kumar Pal has been named as his replacement.
Hardik has sustained a hamstring injury during the Pool D match against England which ended in a 0-0 draw. Hardik had limped off the field with just over three minutes left in the match. Later in the press-conference, head coach Graham Reid admitted that it did not appear as serious as was initially suspected.
Hardik was however rested for the match against Wales after his MRI scan as the management did not want to aggravate the injury.
Although India beat Wales by a convincing margin of 4-2, twin goal scorer Akashdeep Singh had admitted that the team missed the services of Hardik.
"When you have 18 players to play for a team, and because of some reason if you are one player less, the remaining players will play more time and become tired. So, definitely we felt his absence. I feel he will recover in time for the next match and play against New Zealand. It's a do or die match against New Zealand. We are physically and mentally ready for the match," he said.
Speaking on the decision about Hardik, Coach Reid said: "Overnight we had to make the difficult decision of replacing Hardik Singh in the Indian Team for Sunday's match vs New Zealand and the subsequent World Cup matches."
"While the injury was not as severe as the initial incident suggested, time was not on our side and after our ongoing thorough rehabilitation process and functional and on-field assessment today, it has been decided that we will replace Hardik with Raj Kumar Pal. While it is extremely disappointing for Hardik personally of course, given how well he played in our first two matches, we are excited at the prospects of Raj Kumar joining the group for the remaining World Cup matches," he added.
India finished second in Pool D and will now have to beat New Zealand in the crossover tie to progress to the quarterfinal.
Tottenham vs Manchester City, Premier League Live Streaming: When and Where | Football News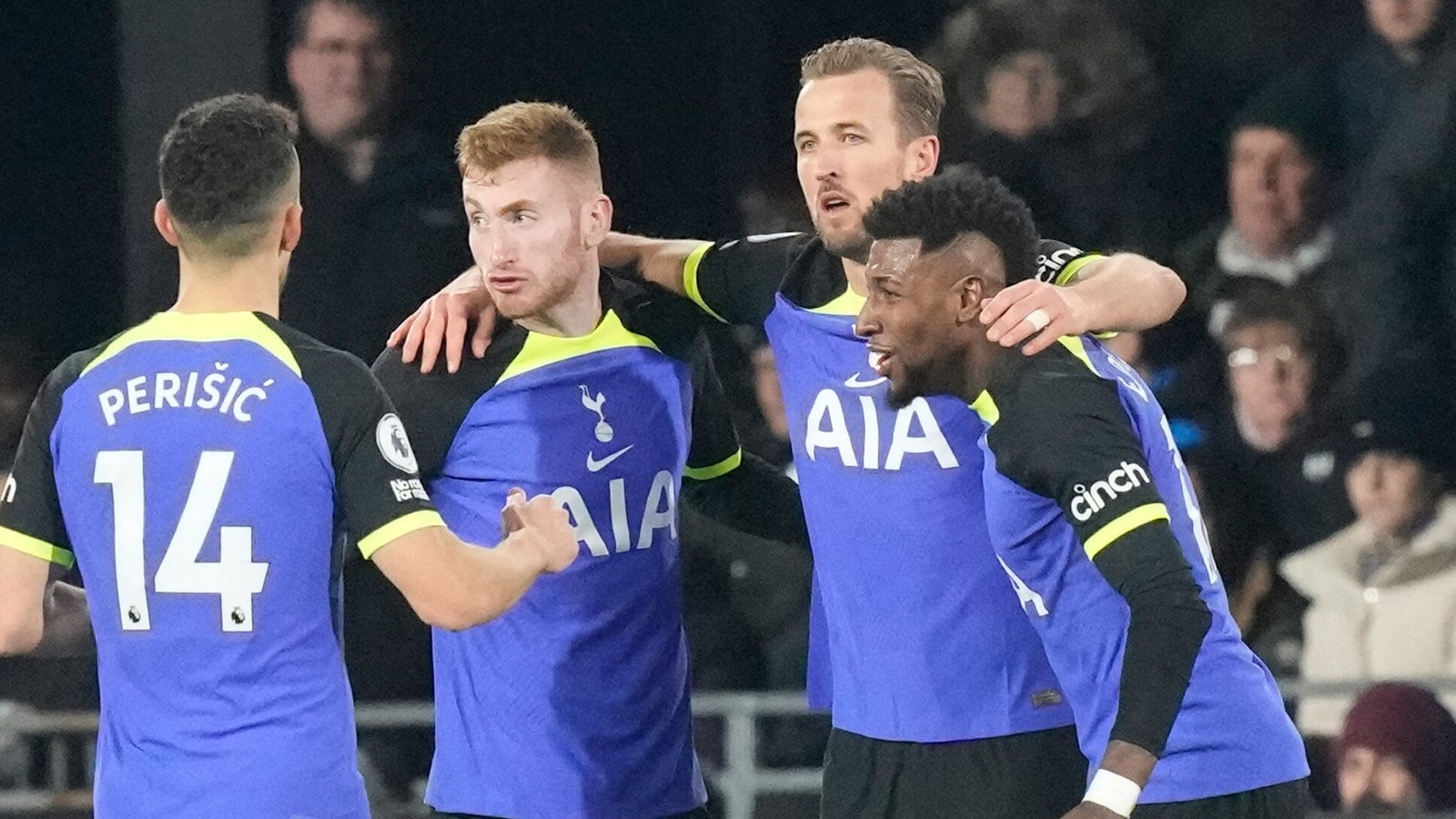 Manchester City will face off against Tottenham in the Premier League match on Sunday. Both teams are coming off having secured victories in their previous matches. The City overpowered Wolves 3-0 in their previous match while the Tottenham defeated Fulham 1-0 in their last game.
Heaveyweights Manchester City are currently placed in the second position with 45 points. On the other hand, Tottenham are at the fifth spot with 36 points. The City team are in tremendous form having lost just three matches this season.
As the likes of stars Cristian Romero, Harry Kane, Ivan Perisic, Kevin De Bruyne and Jack Grealish are expected to participate, the contest offers plenty of excitement for the fans.
Here are the live streaming details:
When will the Premier League match between Manchester City and Tottenham take place?
The Premier League match between Manchester City and Tottenham will take place on Sunday, February 5, 2023.
Where will the Premier League match between Manchester City and Tottenham be held?
The Premier League match between Manchester City and Tottenham will be held in Tottenham Hotspur Stadium.
What time the Premier League match between Manchester City and Tottenham start?
The Premier League match between Manchester City and Tottenham will start at 10:00 PM IST.
Which TV channels will broadcast the Premier League match between Manchester City and Tottenham?
The Premier League match between Manchester City and Tottenham will be broadcast on Star Sports network.
Where will the live streaming of the Premier League match between Manchester City and Tottenham be available?
The live streaming of the the Premier League match between Manchester City and Tottenham will be available on Disney+ Hotstar app and Jio TV.
Habitat for Humanity organises 4th edition of Charity Golf Tournament in Mumbai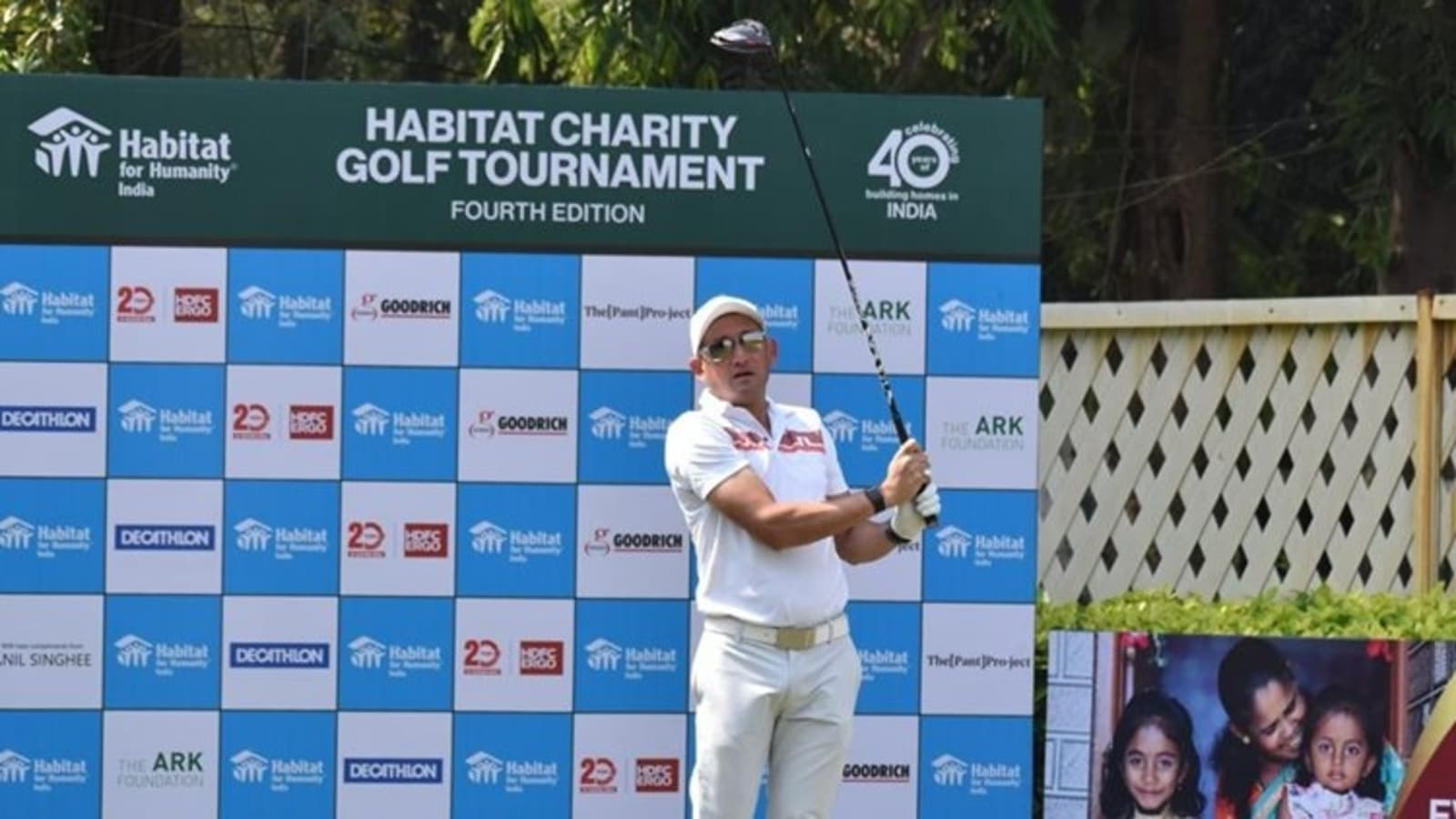 Habitat for Humanity India, a leading housing non-profit organisation, organised the fourth edition of its charity golf tournament at the prestigious Willingdon Sports Club in Mumbai. The proceeds from the charity golf tournament will be used to build energy-efficient homes in Maharashtra.
Corporate executives and prominent business personalities participated in this charity golf tournament. Names like Harsh Mariwala, Founder and Chairman – Marico; Tarun Rai, Executive Director Strategic Initiatives, APAC – Wunderman Thompson; Dev Bhattacharya, Group Executive President – Aditya Birla Group; Harjit Singh Chauhan, Chief Executive Officer – Tata Teleservices; Akshay Kilachand, Kilachand Group; Ajith Sundaresh, Finance Lead for Global Delivery and Chief Financial Officer for India and Philippines, Wells Fargo; Sudhir Jain, Managing Director and Chief Risk Officer – Bank of America and Nikhil Srivastava, Partner and Managing Director, Head of India Private Equity at PAG participated in the Charity Golf Tournament.
"Those of us who have always lived in adequate housing may not have seen firsthand the struggles that many people endure every day just to survive without the protection of a house. I feel privileged to be part of this cause. Energy-efficient homes will definitely help people in need of decent shelter build strength, stability and self-reliance," said Ajit Agarkar, former Indian cricketer.
Commenting on the Charity Tournament, Dr. Rajan Samuel, Managing Director, Habitat for Humanity India said, "Energy-efficient homes are the key to mitigate the impact of climate change. Through the fourth edition of the Charity Golf Tournament, we aim to build awareness and mobilise resources for the building energy-efficient housing for families from the low income group. By building homes that are designed to conserve energy and resources, we are not only creating a safer and more comfortable living environment, but also reducing the financial burden on families and communities. I want to thank all the participants who took their time off to support this urgent cause."
Lionel Messi's goal helps PSG beat Toulouse 2-1 | Football News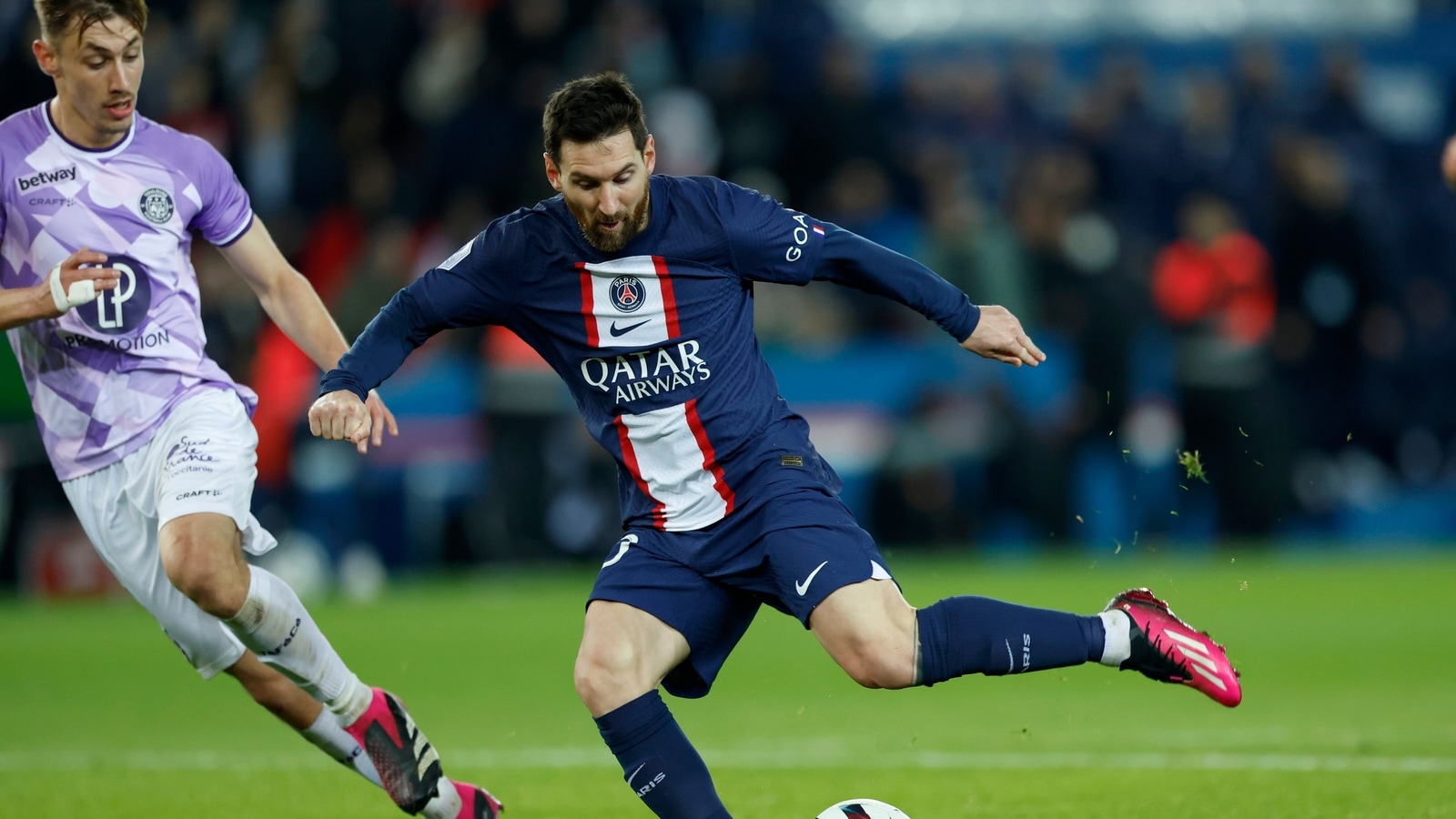 After Lionel Messi's second-half goal helped a lackluster Paris Saint-Germain beat Toulouse 2-1 to move eight points clear at the top of the French league, the team was urged to lighten their superstar's load.
Messi struck with a typical curling strike in the 57th minute following a move with Morocco right back Achraf Hakimi, who drew PSG level late in the first half after free kick specialist Branco van den Boomen put Toulouse ahead in the 20th.
PSG was without injured forwards Kylian Mbappé and Neymar and relied heavily on Messi, who hit the post during stoppage time. Without Messi, who has hit 98 goals for Argentina, PSG would have struggled more.
"Messi was a very important driving force for us, given his goal and the chances he created. I'm asking the team to play for him and to work for him. He must be relieved of certain duties," coach Christophe Galtier said.
"His teammates must intensify their efforts to win the ball back and to create spaces, so that he can spray around his passes which are so rare."
PSG needs Messi with Bayern Munich coming up on Feb. 14 in the first leg of their round-of-16 game in the Champions League.
Mbappé is out for at least three weeks after sustaining a left thigh tear. Neymar is having treatment for a sore adductor and missed his second straight game. PSG's injury woes increased when Portugal midfielder Renato Sanches went off injured early with a thigh injury.
PSG had lost two and drawn one of its previous five matches, and fell behind in the 20th when Van den Boomen's free kick from the right flew past stranded goalkeeper Gianluigi Donnarumma into the left corner.
After Marquinhos hit the post with a header from Messi's corner, PSG equalized with a fine 20-meter strike from Hakimi in the 38th.
But Marquinhos appeared offside on Messi's goal, to the frustration of sarcastic-sounding Toulouse coach Philippe Montanier.
"I don't know the rules of refereeing so well but I did play in goal for 30 years," he said. "So I know that it's difficult when a player gets in the way of the ball."
OTHER MATCHES
Kosovo winger Edon Zhegrova equalized with a volley and set up substitute Rémy Cabella's volleyed goal in the 85th minute as Lille won at Rennes 3-1 to move two points behind Rennes in fifth spot.
After scoring in the third minute in midweek, forward Amine Gouiri netted after only 28 seconds for Rennes.
Also, Alexandre Lacazette scored his 13th goal of the campaign — level with Mbappé — as Lyon won at Troyes 3-1.
Second-placed Marseille needs to beat Nice at home on Sunday to stay five points behind PSG ahead of their clash on Feb. 26.