Kunlavut Vitidsarn, An Se-young win titles as Gen Next rises at India Open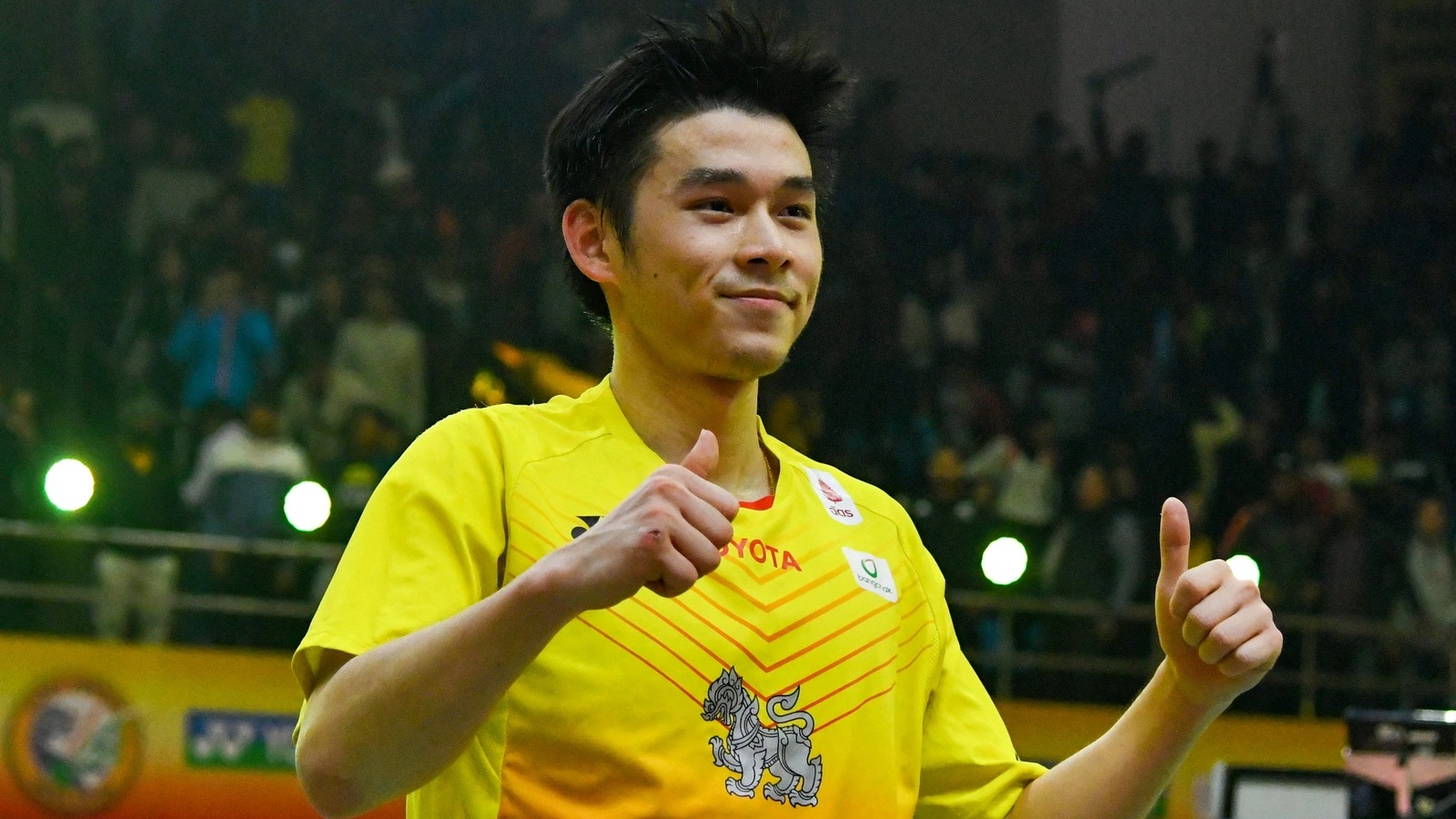 Viktor Axelsen and Akane Yamaguchi entered their respective final as odds-on favourites but were beaten by younger challengers in front of a capacity crowd at the BWF India Open in New Delhi on Sunday. Axelsen held a 6-0 record against Thailand's Kunlavut Vitidsarn while Yamaguchi led her Korean challenger An Se-young 10-5 in head-to-head clashes. It didn't matter on the day as both youngsters trumped their celebrated rivals in three games to claim their maiden India Open titles.
Vitidsarn showed enormous composure and a complete all-round game to win 22-20, 10-21, 21-12 in 64 minutes. While the Thai didn't give Axelsen many opportunities to unfurl his smashes — the kind that tormented Jonatan Christie in the semi-final on Saturday – a number of unforced errors by the Dane world No 1 always kept Vitidsarn in the hunt.
Axelsen looked slightly off-colour to begin with, his early smashes repeatedly finding the net. Vitidsarn rarely played tosses to the backcourt, trusting his defence to deal with Axelsen's powerful returns from the centre of the court. His body saves were particularly impressive as was his judgement in letting some powerful blocks sail beyond the baseline. When the opportunity presented, Vitidsarn unleashed his attacking game too, ripping a down-the-line smash in the first game that Axelsen didn't bother chasing.
The change of ends suited Axelsen as he looked much better in the second game. He ran up a 13-5 lead and an under-pressure Vitidsarn began to fluff his lines. Axelsen's smashes found their range again as the errors went down, which meant the 29-year-old world champion began to control the rallies and dictate the pace. Despite not being at his dominating best, Axelsen's 21-10 second game win was a ringing reaffirmation of his superior game.
The decider ended up being a tame affair as the rhythm completely eluded Axelsen. From leading 4-3, Axelsen slipped to a 7-11 deficit as Vitidsarn blocked and parried body smashes with ease. Soon, errors began to creep in Axelsen's game and the Thai took the match when the Olympic champion hit a return into the net.
"Overall, my attack and presence on court were not good today. If I had taken the first game that would have made a difference," Axelsen said.
An Se-young wins
An and Yamaguchi had set up a repeat of last week's Malaysia Open final but the 20-year-old Korean made sure there was no repeat of the result as she rallied to beat the world No 1 15-21, 21-16, 21-12 in 62 minutes.
An came back strongly after an error-prone first game. Her placements improved while Yamaguchi started to hit wide. The Japanese's overhead returns from the backcourt that were finding the lines in the first game began to miss their mark. An began using drop shots more liberally, often beating a lunging Yamaguchi.
"After the first game, I made a conscious attempt to cut down on my errors. I don't think Yamaguchi made too many mistakes. Both of us ran well and played well. I think she made me run too much in the first game. After that, I was determined to cut down on my mistakes," An, ranked No 4, said.
The doubles saw two withdrawals, both featuring Chinese pairs, due to ill health handing the titles to their Japanese opponents.
Wang Yi Lyu, due to play the mixed doubles final with Huang Dong Ping against Japan's Yuta Watanabe and Arisa Higashino, and Chen Qing Chen, due to partner Jia Yi Fan, against Japan's Nami Matsuyama and Chiharu Shida, reported sick due to diarrhoea and withdrew.
Leading Mexico players snub Davis Cup tie over differences with federation | Tennis News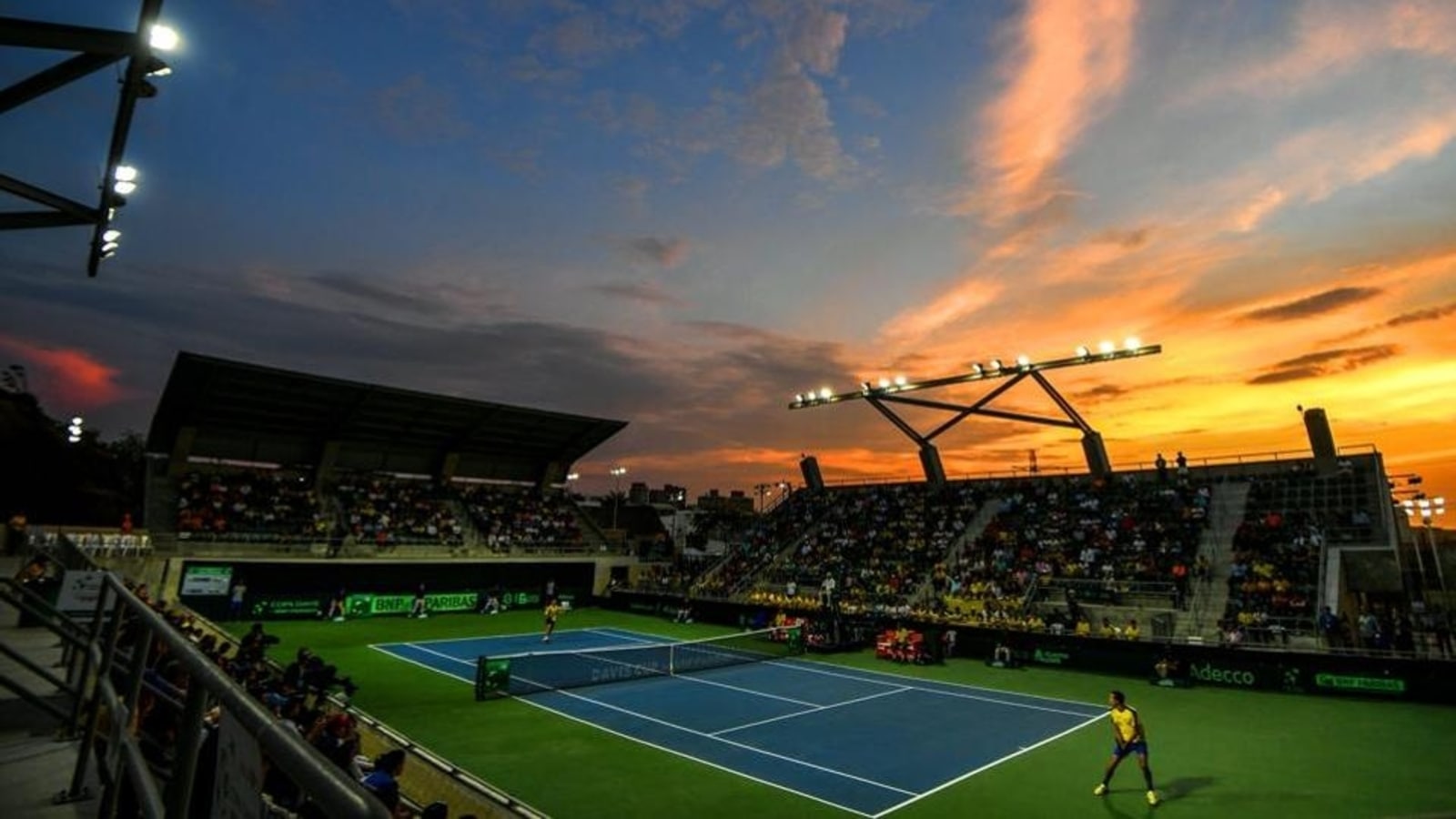 Mexico's leading tennis players have decided not to play in next week's Davis Cup World Group playoff tie against Taiwan due to differences with the Mexican Tennis Federation (FMT).
Led by Santiago Gonzalez, Alejandro Hernandez and Miguel Angel Reyes-Varela, the players said they will not take part in the Feb. 4-5 Group I playoff tie in Metepec, State of Mexico.
"After a difficult deliberation, we have not reached a positive conclusion, so we have decided not to participate in the upcoming series against the Chinese Taipei team," said the players' statement, published on social media on Monday.
"The lack of communication, lack of planning and lack of interest show that the situation has not been handled in the right way and that personal interests have taken precedence over sporting ones.
"It is sad that the FMT does not have the minimum standards in dealing and planning with the best national representatives."
The players said they had already informed the federation of their reasons for not participating in the Davis Cup tie.
The statement was also signed by players Ernesto Escobedo, Lucas Gomez, Hans Hach, Gerardo Lopez, and Manuel Sanchez.
The FMT was not immediately available to comment.
West Ham set up Man United tie by beating Derby | Football News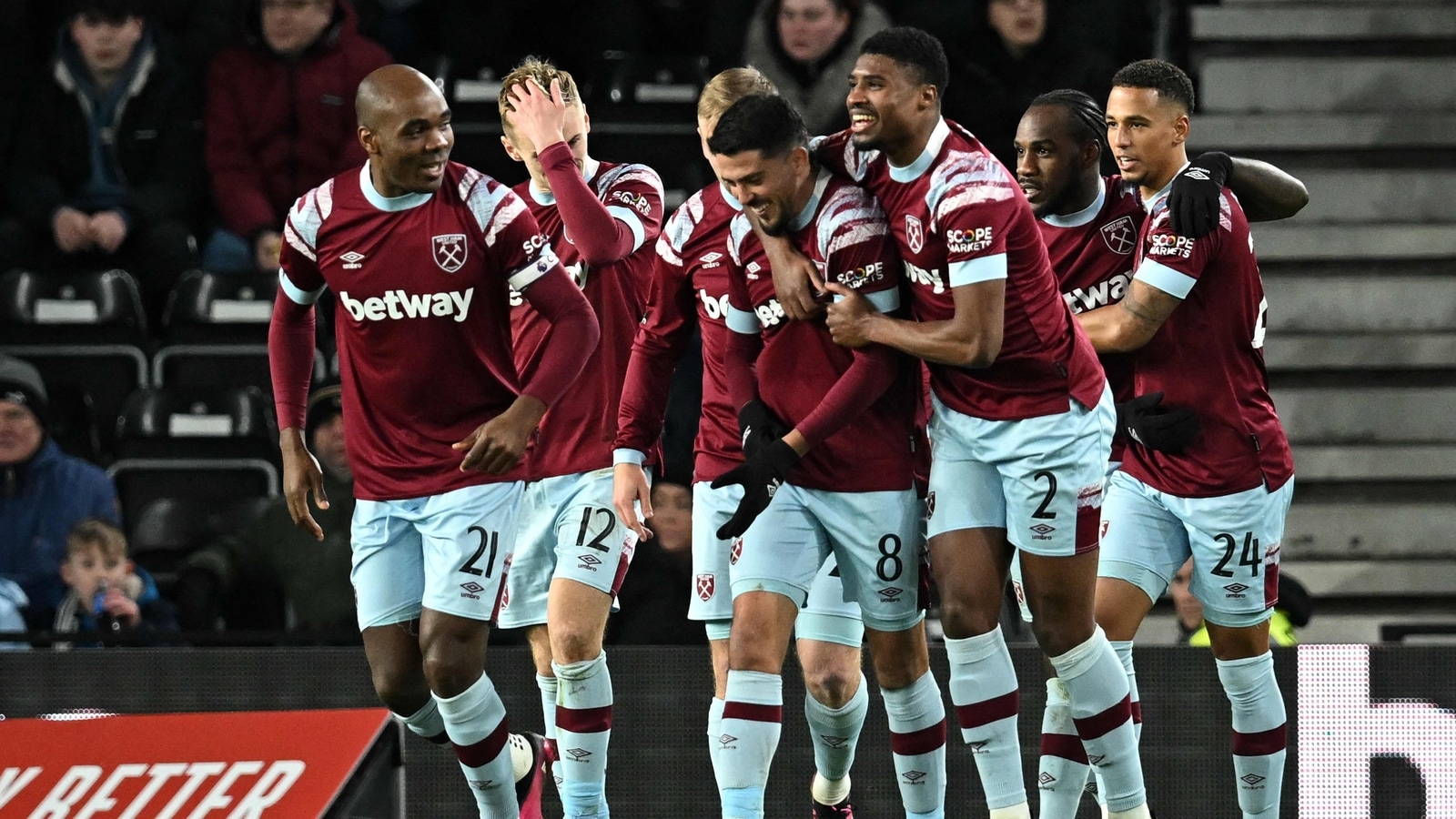 West Ham United eased into the FA Cup fifth round with a comfortable 2-0 victory away to third-tier Derby County on Monday to set up a meeting with Manchester United.
Derby, fourth in League One, went into the match on the back of 14 matches unbeaten in all competitions but were quickly overrun by the Premier League side, who took the lead in the 10th minute with a close-range volley from Jarrod Bowen.
Bowen went 12 matches without a goal before netting twice against Everton last week and now has three in his last two games.
The forward then crossed for striker Michail Antonio to head in a second goal five minutes after the interval to break his own goal drought stretching back to November.
David Moyes' side saw out the victory without conceding many chances, recording back-to-back wins for the first time since October, and Bowen said he hoped the win would boost his side, who are 16th in the table, one point above the relegation zone.
"Two wins on the bounce is good for us it's all about results and momentum and we can use this as a real springboard," he said.
Midfielder Pablo Fornals added: "Everyone knows it hasn't been an easy season so every game we can win gives us massive confidence.
"We work hard every day in training to get a chance and then you have to take it. That's what the players tried to do tonight."
Valencia sacks coach Gennaro Gattuso for poor results | Football News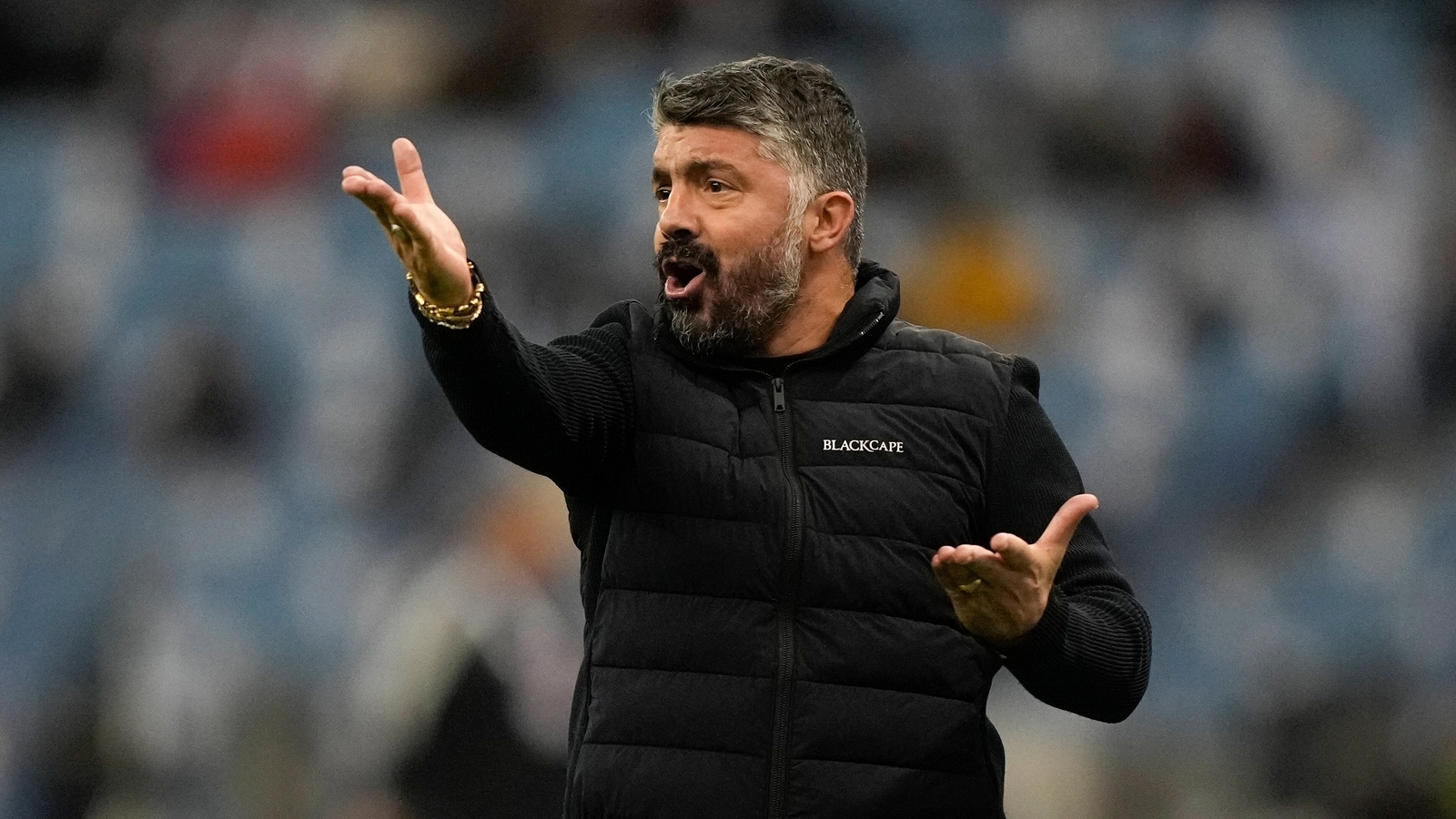 Spanish club Valencia sacked coach Gennaro Gattuso on Monday following the team's poor results.
Valencia said in a statement it reached a mutual agreement with Gattuso to end their contract.
The announcement came after a 1-0 loss at Valladolid in the Spanish league on Sunday. The club has won only one of its last 10 league games, before the World Cup.
The latest defeat dropped Valencia to 14th place, one point above the relegation zone.
Its only two wins this year came in the Copa del Rey, though it was eliminated in the quarterfinals by Athletic Bilbao at home last week. In the Spanish Super Cup, Valencia lost to Real Madrid in a penalty shootout in the semifinals.
The 45-year-old Gattuso arrived last June on a two-year contract.
The former defensive midfielder helped Italy win the 2006 World Cup and AC Milan win two Champions League titles, both as a player. He coached Milan and Napoli in Italy.
Valencia did not announce a replacement for Gattuso.