Mackenzie McDonald and a dodgy hip stop Rafa Nadal | Tennis News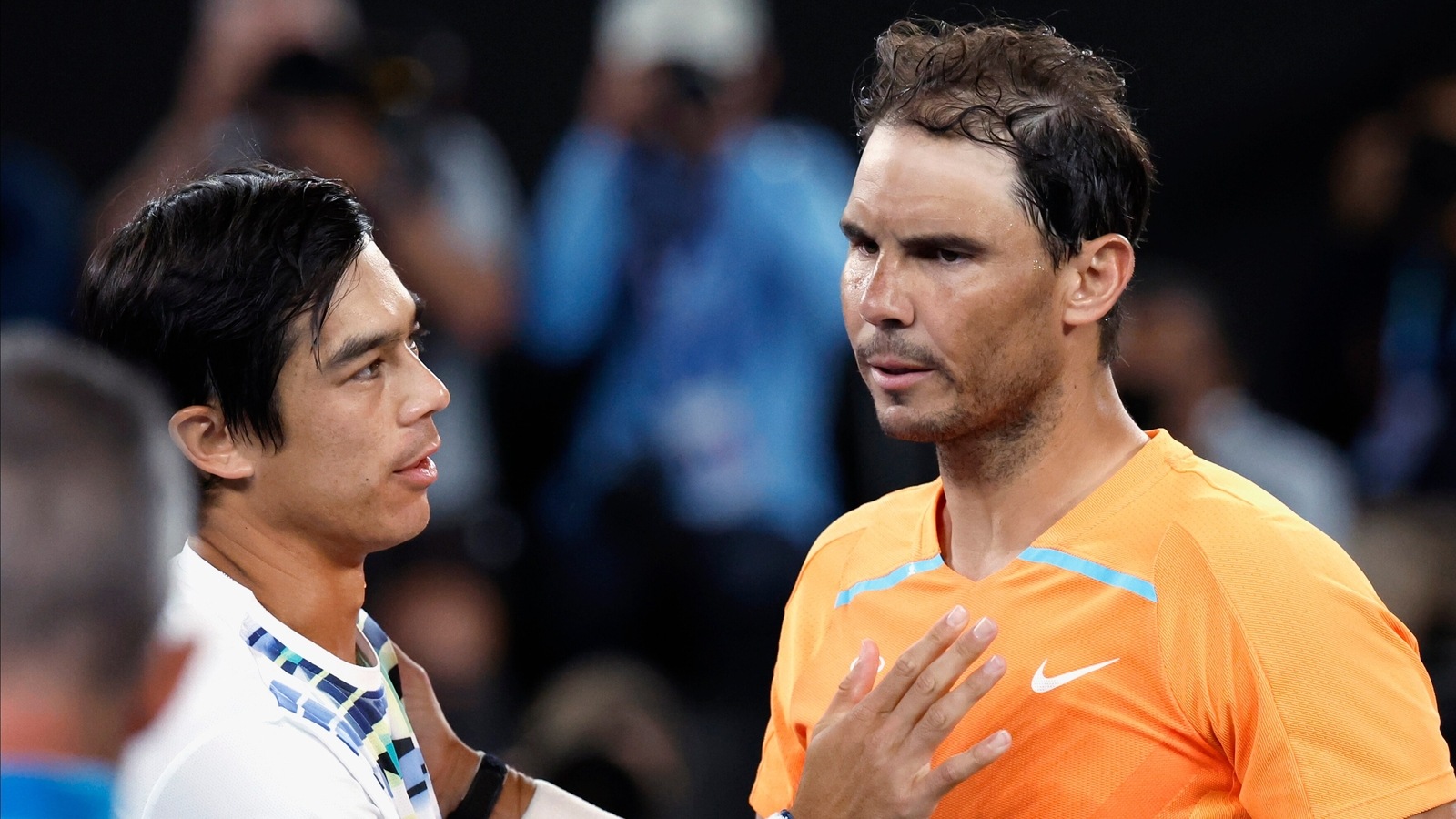 Few things tend to get Rafael Nadal irritated. Retirement talk is one of them. If it isn't journalists asking his thoughts on it at almost every press conference since the start of the new season, it's his Tour colleague prophesying the end after this year's French Open. The Spaniard, although slightly annoyed when it came up again ahead of the Australian Open last week, would "answer the same every time you ask me".
It was, therefore, a bit surprising that after a visibly sombre Nadal walked off Rod Laver Arena with an extended acknowledgement and applause to the crowd on Wednesday, the R word did not find a mention even once in his post-match press conference. Yet, questions about his immediate future have engulfed the 36-year-old again after another injury-hampered defeat. This time the issue was the hip, and the loss to unseeded American Mackenzie McDonald 6-4, 6-4, 7-5 in the second round of the Australian Open as the defending champion and top seed.
That's seven defeats in the nine matches since Nadal's 2022 US Open fourth-round ouster, a wretched return from an abdominal injury last August. It dampened a rousing first half of the season which included two Grand Slams in Australia and Paris and as many ATP titles on hard courts.
That showed how much a fit Nadal—no matter the age or stage of his career—can march forward. This shows how much an injured Nadal runs the constant threat of being dragged back.
Currently world No 2, Nadal is set to drop to at least 6th in the new rankings from the points lost after his failed title defence. He'd also won the Acapulco title after last year's Australian Open. As things stand, Nadal doesn't know the extent of the hip injury to discuss his next possible stop in the calendar (Nadal was due to play in Dubai next month).
"Can't say I'm not destroyed mentally at this time," the 22-time Grand Slam champion said.
According to Nadal, the hip had been troubling him for the last couple of days, but "nothing like today in that moment".
It came on McDonald's serve at 15-15, 3-4 in the second set, by when Nadal was already a set and a break down. Moving across the baseline for a forehand, Nadal pulled up. He immediately looked at his box, squatted, felt his hip for a few seconds and got up to hobble towards his towel. The next point, he didn't even attempt to return the serve down the T. Same with the next. Hardly moved. Hardly challenged.
"I don't know if it's the muscle, if it's the joint. I have history in the hip (issue). I had to do treatments in the past, but it was not this amount of problem," he said.
The Spaniard came back on court after a medical timeout after that game to hold serve. But, without being able to "hit the backhand at all" and "run for balls", there was only so much Nadal could do in the third set other than stand and belt return winners, execute deft drop shots and deliver serve and volleys. Not once, though, did the body language complement the strokes, Nadal even holding back the urge to throw his racquet at times.
Even as his wife shed tears at his impending defeat, there were no instructions from the Nadal box to stop, like against Taylor Fritz in the Wimbledon quarter-final that he came through despite the abdominal tear only to later pull out of the semis. "I just wanted to finish the match, that's it," he said. "I did not want to retire as the defending champion. Better that I lost."
It was a loss that many saw coming at Melbourne Park this year. Even before the injury, McDonald was the better player for much of the first two sets, although Nadal felt he was getting "closer" to him as the contest wore on. His slow start carried on from that sluggish first-round win against Jack Draper, and the start of the season as a whole after last year's injury layoff. Nadal hoped he would find his rhythm and level with more matches, but another physical setback might have to make him start all over again ahead of the clay swing.
"Hopefully it's not too bad, and it doesn't put me out of court for a long time," he said. "Because then it's tough to make all the recovery again, the amount of work you need to put together to come back at a decent level."
That said, Nadal made it clear he wouldn't stop trying, even though he wasn't specifically asked about it this time. "It was not the right moment to have this," he said. "Sometimes it's frustrating, sometimes it's difficult to accept, sometimes you feel super tired about all the injuries. But you need to keep going."
A ₹724 crore boost in union sports budget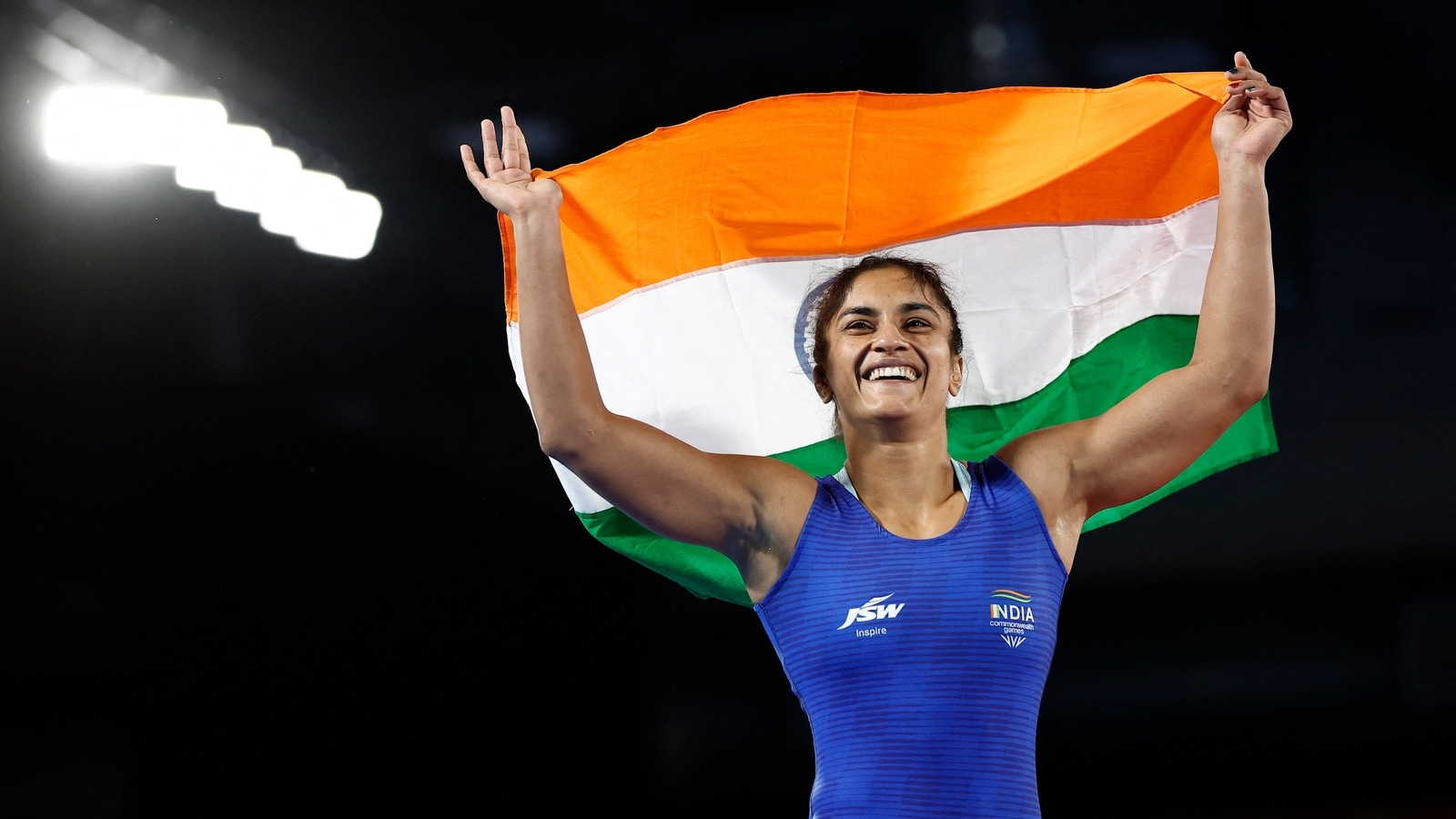 In the year of the Asian Games and qualifications for the 2024 Paris Olympics, the union sports budget saw a significant jump in allocation on Wednesday. The sports ministry has been allocated ₹3397.32 crore for 2023-24 – an increase of 723.97 crore from the previous fiscal. The budget for the previous financial year was ₹3062.60 crore (revised: ₹2673.35cr).
The Asian Games, postponed last year due to Covid, are due to be held in Hangzhou, China from September 23-October 8. India's elite athletes have also started preparing for various Olympic qualification events.
Also Read | Sai Praneeth, Kiran George in men's singles second round in Thailand Open
The allocation for National Sports Federations (NSFs) and Sports Authority of India (SAI) have gone up. Assistance to NSFs has been increased to ₹325 crore from ₹280 crore in 2022-23.
SAI has been allocated ₹785.5 crore, an increase from last year's revised budget of ₹749.43 crore. It was originally allocated ₹653 crore in the last financial year. SAI oversees the preparation of national teams, manages national camps, provides infrastructure and other facilities to athletes besides appointing coaches, including foreign experts.
A big chunk of the sports budget will go for government's flagship programme, Khelo India. It gets ₹1,000 crore, an increase of ₹400 crore from the revised allocation of ₹600 crore set aside for it in the previous budget. Under the scheme, Khelo India Youth Games and Khelo India University Games are organised. It has become the platform for talent identification and nurturing through its various schemes. The budget for Khelo India has steadily risen since its inception in 2018.
A major allocation of ₹107.84 crore has been made for the National Sports University in Imphal. Set up in 2018, NSU is a first-of-its-kind institution which imparts studies in sports science and medicine, coaching, sports management and technology.
The National Centre of Sports Science and Research, under which financial assistance is given to medical colleges and Universities to develop centres of sports science and research, has been allocated ₹13 crore.
There has been a ₹10 crore dip in incentives to athletes, from ₹55 crore last year. To fight the doping menace, the National Anti Doping Agency has been allocated ₹21.73 crore. The National Dope Testing Laboratory in Delhi, whose accreditation was restored by the World Anti-Doping Agency in December, 2021, gets ₹19.50 crore. A National Anti-Doping Bill was passed last year to create a statutory body for regulating anti-doping activities in sports.
Sai Praneeth, Kiran George in men's singles second round in Thailand Open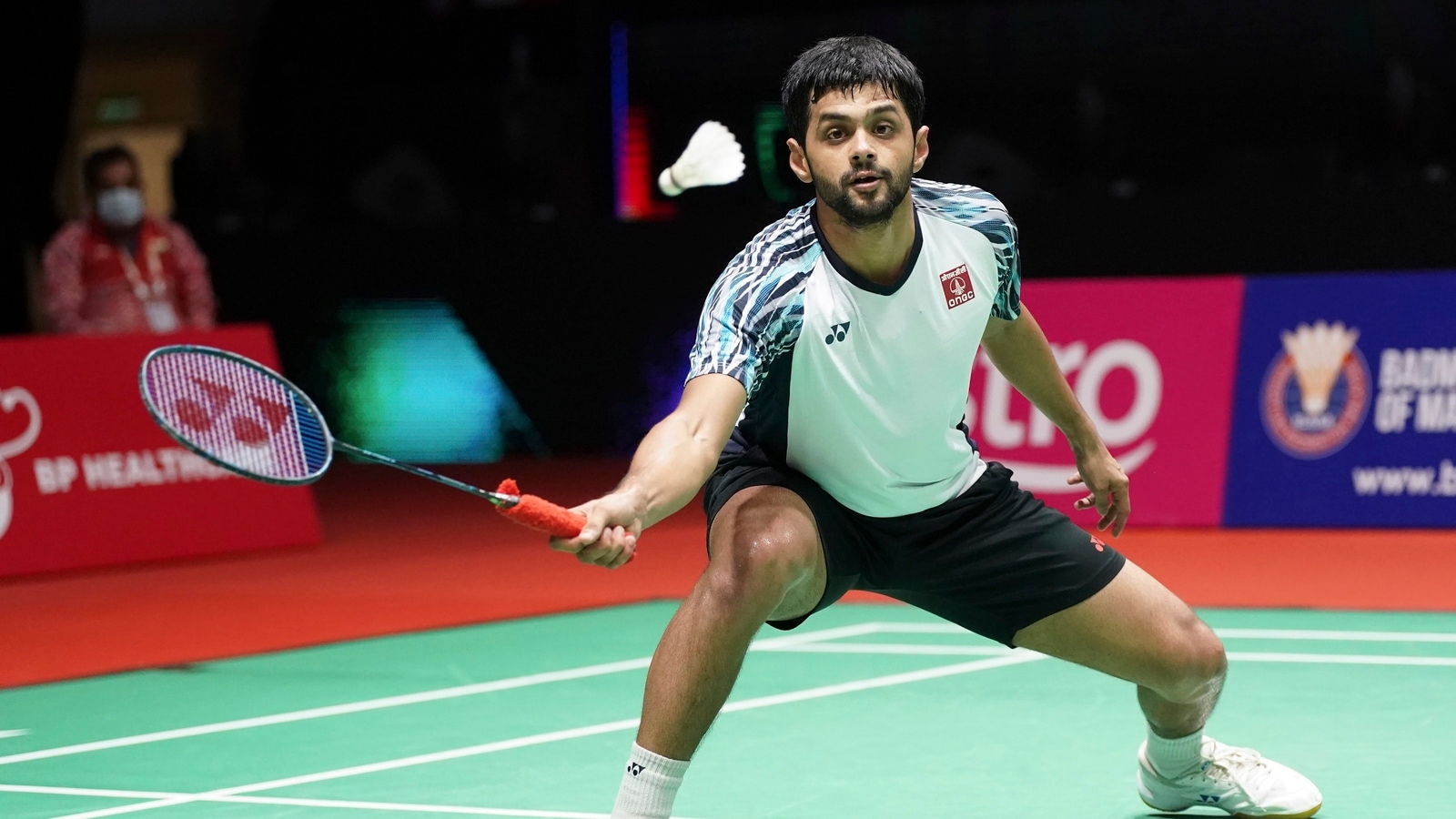 Indian shuttlers B Sai Praneeth and Kiran George advanced to the second round of the Thailand Open Super 300 badminton tournament with contrasting wins over their respective opponents on Wednesday.
Praneeth beat Mads Christophersen of Denmark 21-13 21-14 in a battle lasting 31 minutes. He faces Hyeok Jin Jeon of South Korea in second round.
George, on the other hand, staved off a tough challenge from Lee Chia Hao of Chinese Taipei before emerging 21-17 19-21 23-21 victorious. He is up against third seed Cheuk Yiu Lee of Hong Kong in the second round.
However, Sameer Verma, Priyanshu Rajawat and Mithun Manjunath lost their first round matches. While Verma suffered 14-21 16-21 defeat against sixth seeded Chinese Shi Feng Li, Rajawat lost to Kwang Hee Heo of South Korea 21-14 19-21 25-27 and Manjunath was beaten 18-21 12-21 by fifth seeded Kenta Nishimoto of Japan.
In women's singles, Ashmita Chaliha beat compatriot Anupama Upadhyaya 21-16 21-19 to reach the second round where she will face sixth seed Line Hojmark Kjaersfeldt of Denmark.
The pair of Simran Singhi and Ritika Thaker lost to sixth seeded Sheng Shu and Shu Xian Zhang of China 8-21 10-21 in the women's doubles.
In mixed doubles, Rohan Kapoor and Sikki Reddy beat Canadian pair of Ty Alexander Lindeman and Josephine Wu 21-11 21-16 to enter the second round. But the pair of B Sumeeth Reddy and Ashwini Ponnappa lost to fourth seeded Indonesian pair of Rehan Naufal Kusharjanto and Lisa Ayu Kusumawati 11-21 17-21.
Djokovic played Australian Open with 3cm tear in hamstring, says Tiley | Tennis News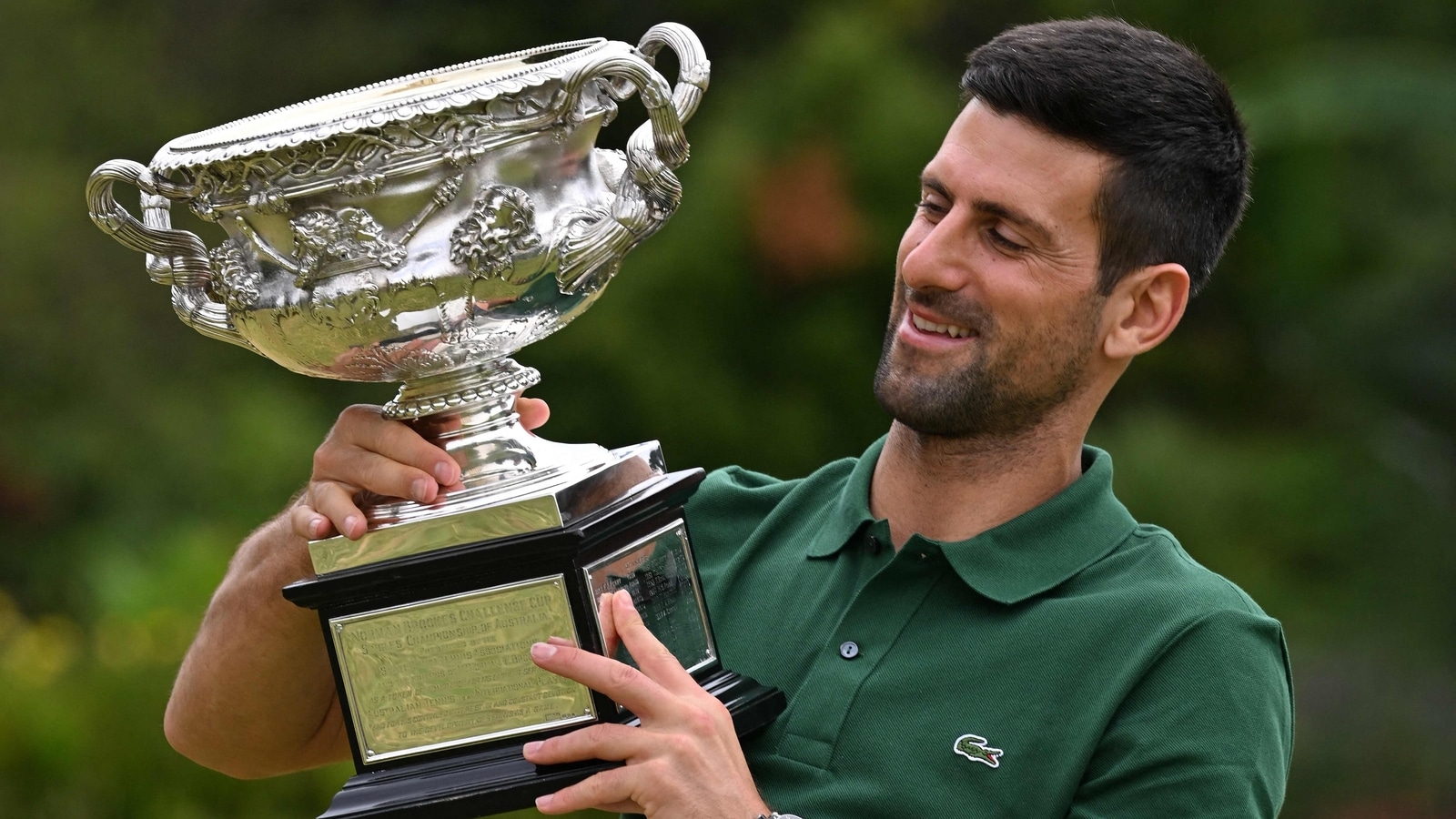 Novak Djokovic played with a three-centimetre (1.2 inches) tear in his hamstring during his run to a record-extending 10th Australian Open title, tournament director Craig Tiley said on Wednesday.
The Serbian, who suffered the hamstring injury en route to winning the warm-up title in Adelaide, won the season-opening major after beating Stefanos Tsitsipas in Sunday's final for a men's record 22nd Grand Slam title, matching Rafa Nadal's haul.
"This guy I did see, he had a three-centimetre tear in his hammy," Tiley told SEN Sportsday. "Absolutely (I saw the scans), the doctors are going to tell you the truth.
"There was a lot of speculation about whether it was true or not, it's hard to believe that they can do what they do with those kinds of injuries.
"He's remarkable, to deal with it extremely professionally."
Djokovic's coach Goran Ivanisevic said after the final that the world number one battled the injury, which would have forced most players to quit.
"He's so focused on everything he does, with every single minute of the day," Tiley added. "That's what he eats, what he drinks, when he does it, how he does it.
"There's no breakdown or mental breakdown in anything that he does. He's been through a lot and to win 10 Australian Opens, I don't think that's ever going to be repeated… He'll hold a significant place in the history of the Australian Open."