Sinner completes epic comeback, Krejcikova wins easy at Australian Open | Tennis News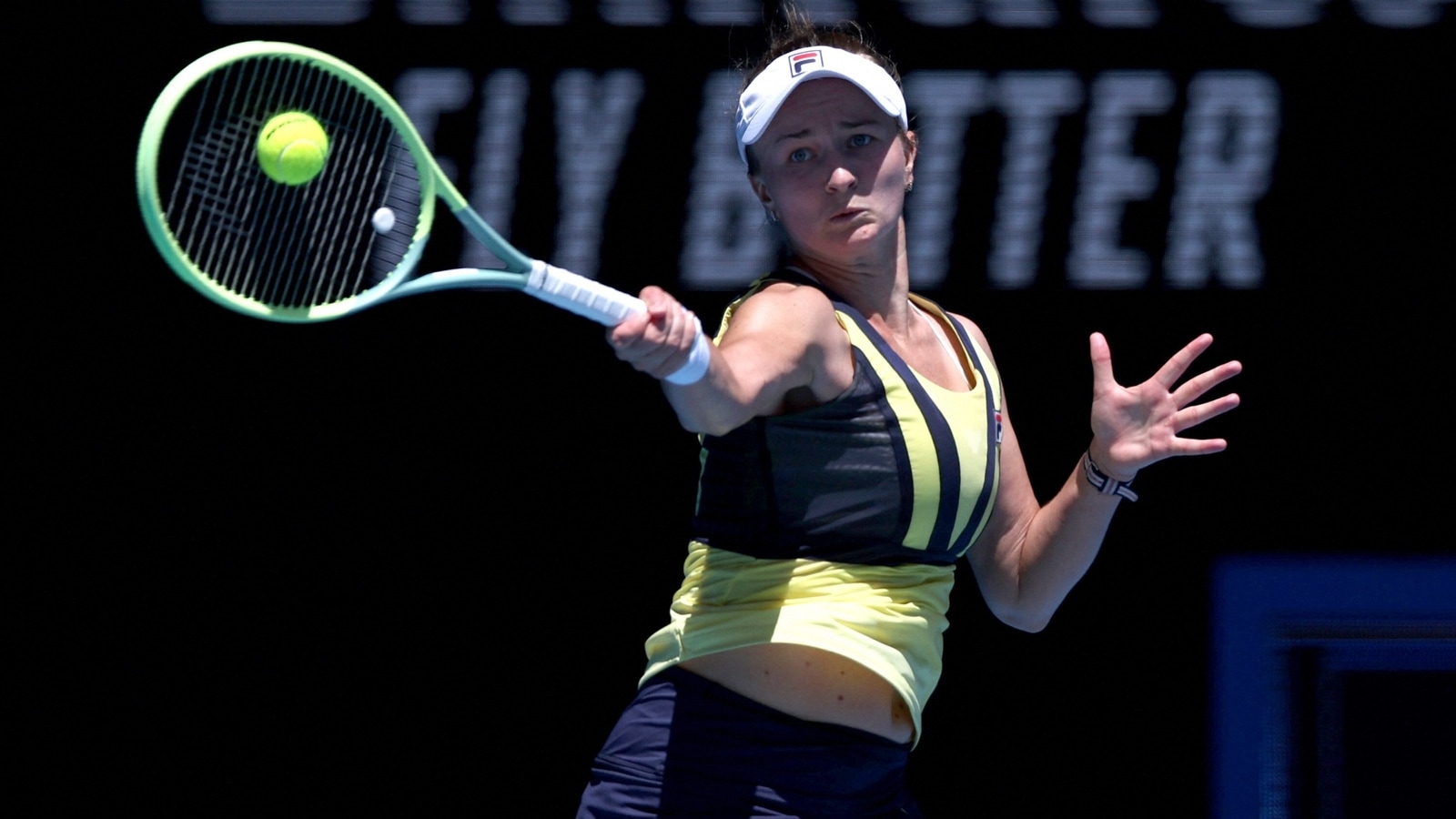 Jannik Sinner outlasted Marton Fucsovics 4-6 4-6 6-1 6-2 6-0 to reach the Australian Open fourth round on Friday while Barbora Krejcikova made swift progress after organisers defended their schedule at the Grand Slam over the previous day's late finish.
Former French Open winner Krejcikova, a quarter-finalist at Melbourne Park in 2022, went through with a 6-2 6-3 victory over Anhelina Kalinina to remain on course for a potential meeting with American third seed Jessica Pegula.
But the 21-year-old Sinner was made to work harder after making a poor start to his match as he dropped his serve twice and made 18 unforced errors to lose the opening set.
A neat passing shot at the net after powerful exchanges from the baseline helped Fucsovics break for a 2-1 lead in the second set and the world number 78 heaped more pressure on his opponent by going two sets up before Sinner switched gears.
Italian Sinner, the 15th seed who has reached the quarter-finals of all four Grand Slams but has never gone any further, dropped only three games en route to the next two sets playing superior tennis against a fading Fucsovics.
He went on to blank his opponent to draw huge cheers from the crowd on Margaret Court Arena, which had witnessed an epic comeback from Andy Murray only hours earlier.
The former world number one was not happy to end his match at 4.05 am on Friday, describing the late finish as a "joke" and "disrespectful."
Tournament director Craig Tiley ruled out any immediate changes after Murray said tennis must aim to avoid late finishes having completed a remarkable 4-6 6-7(4) 7-6(5) 6-3 7-5 win over Thanasi Kokkinakis.
"At this point there's no need to change the schedule," Tiley, who has had to negotiate delays caused by heat and rain, told the 'Today Show' on Channel Nine. "We'll always look at it, when we do the (tournament) debrief — like we do every year.
"But at this point, at what it is, we've got to fit those matches in the 14 days, so you don't have many options."
Americans Sebastian Korda, Frances Tiafoe and Mackenzie McDonald are all in action later in the day.
No U.S. men's player has captured a Grand Slam title since Andy Roddick at the 2003 U.S. Open, but the country's hopes have been rekindled with eight players in the third round.
Two all-American matches are also scheduled for Saturday, meaning that a total of six American men can advance — which would be the highest number to reach the last 16 at the Australian Open since 1995.
Explained: Why Bayern Munich-bound Joao Cancelo is leaving Man City | Football News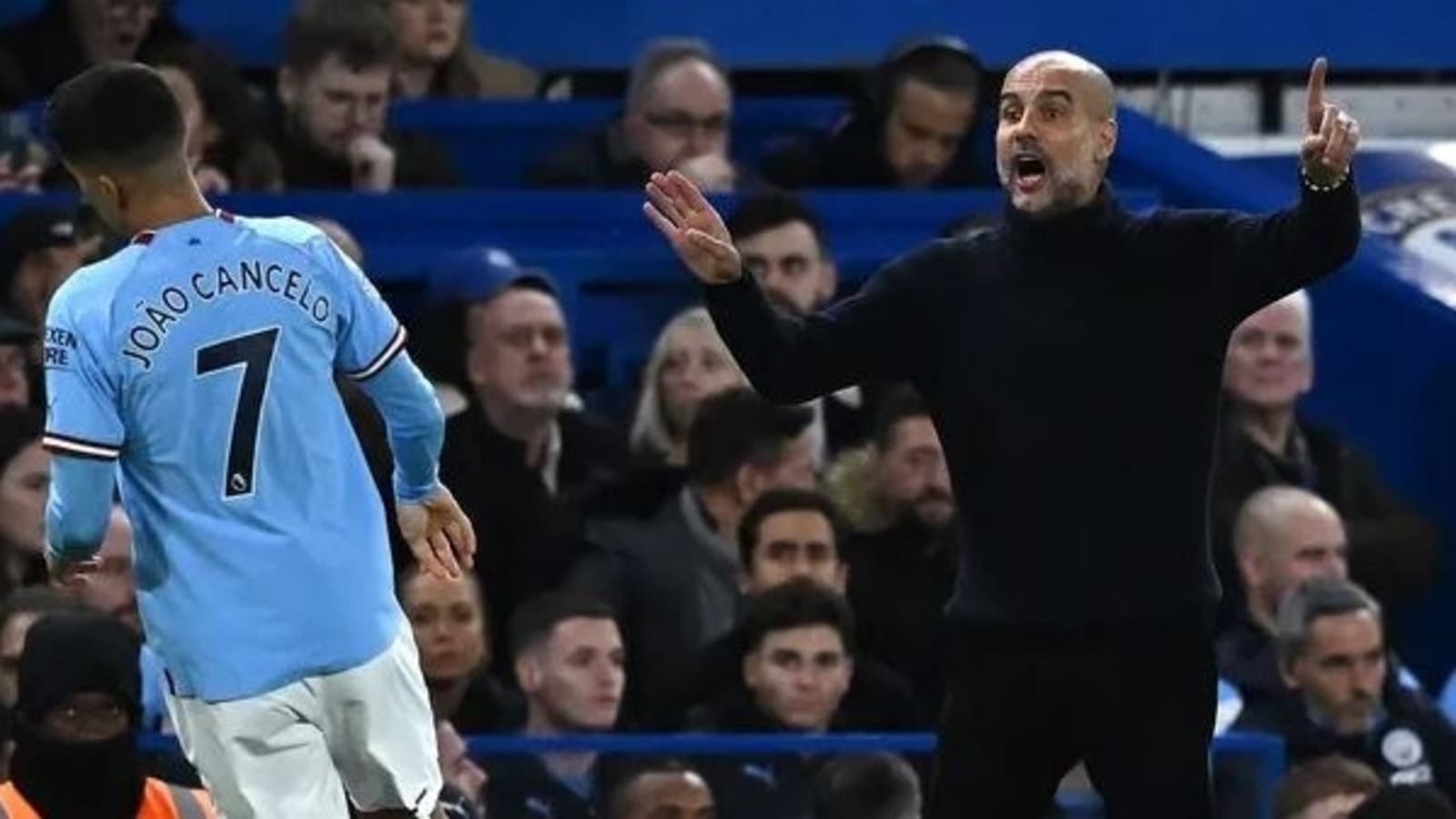 Portuguese defender Joao Cancelo is all set to part ways with Pep Guardiola's Manchester City prior to the end of the January transfer deadline. The Manchester City star is heavily linked with Bundesliga giants Bayern Munich, who have reportedly acquired the services of the Portuguese right-back on loan. Manchester City had signed the Portugal right-back from Serie A giants Juventus in an eye-watering deal of £60 million.
Juventus had signed full-back Danilo from Manchester City for a fee of £34.1 million after allowing Cancelo to leave Serie A for the Premier League giants back in 2019. The star defender has appeared in the Primeira Liga and Serie A Team of the Year. The Portugal international recorded 33 appearances in his first season at Etihad. Regarded as one of the best full-backs in world football, Cancelo had a fruitful 2021-2022 season with Manchester City.
ALSO READ: Manchester City knock out Arsenal 1-0 in the FA Cup
However, Cancelo had reportedly fallen behind the pecking order and the ex-Juve defender is expected to complete his transfer to Bayern Munich prior to the end of the 2022-2023 season. According to a report filed by Daily Mail, it has been learned that Man City will allow Cancelo to leave the club due to his 'disruptive presence' in the Etihad dressing room. Cancelo has voiced his concerns about the lack of playing time at Manchester City. The report also added that Cancelo's relationship with head coach Guardiola deteriorated sharply after the FIFA World Cup 2022.
It should be noted that Cancelo has featured in just three times for Premier League holders Manchester City in the English top flight after Portugal's campaign in the Qatar World Cup. Cancelo was also snubbed from Man City's starting XI against the Wolves. According to journalist Fabrizio Romano, Bayern Munich have already completed Cancelo's loan deal on Monday. Bayern also have €70 million buy option clause for Cancelo. The 28-year-old recorded 36 appearances for Premier League winners Man City last season. The Portugal international was also named in the PFA Premier League Team of the Year.
India men's hockey coach Graham Reid quits after World Cup flop | Hockey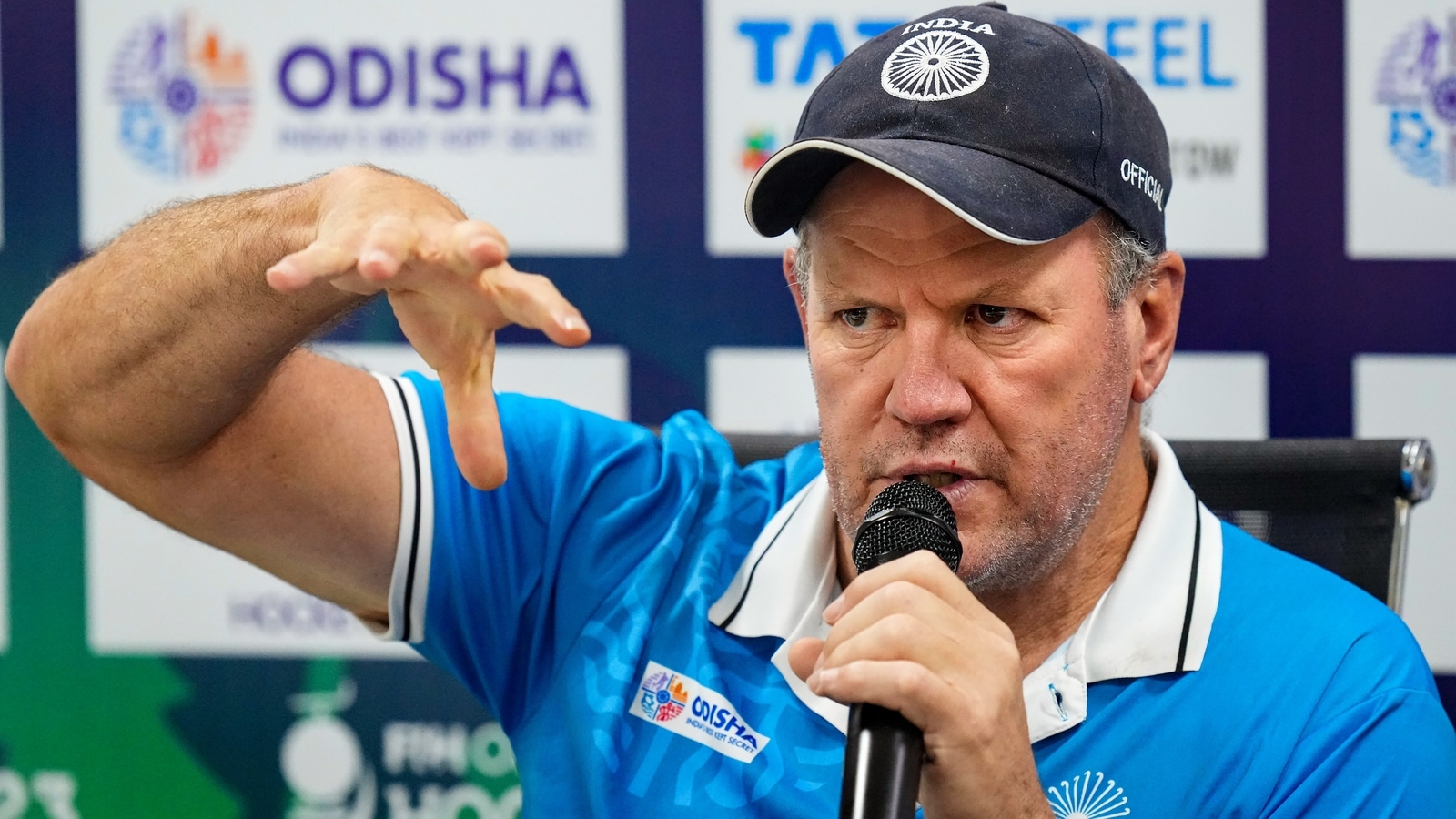 Indian hockey team's Australian chief coach Graham Reid resigned on Monday, taking responsibility for the hosts' World Cup failure. India, who won bronze at the 2021 Tokyo Olympics to end a 41-year wait, finished joint ninth in the tournament staged in Odisha.
"It is now time for me to step aside and hand over the reins to the next management. It has been an honour and privilege to work with the team and Hockey India (HI) and I have enjoyed every moment of this epic journey. I wish the team all the very best," said Reid, who joined India in April 2019.
Reid took Indian hockey to its biggest success for 41 years in Tokyo, where the Manpreet Singh-led side achieved their first podium finish since their 1980 Moscow Olympics victory. However, the World Cup turned out to be a big disappointment as India didn't even reach the quarter-finals, crashing out in the crossovers to New Zealand.
India then won the classification matches against Japan and South Africa to finish joint ninth, the worst showing by a host nation at the World Cup. The previous worst displays were Argentina in Buenos Aires 1978, Malaysia in Kuala Lumpur 2002 and India in New Delhi 2010.
After submitting his resignation to HI president Dilip Tirkey, Reid addressed the team and support staff on Friday evening to convey his decision. Many players were surprised. "He took us to our greatest result in 41 years which shows he is a good coach," said a team member on condition of anonymity.
Reid told the players that if he could not deliver results then it was time to move on, after which the players said their goodbyes to the Australian.
The Indian team's analytical coach Greg Clark and scientific advisor Mitchell David Pemberton also tendered their resignations, on Monday morning. All three will serve their notice period over the next month.
Tirkey, along with HI secretary general Bholanath Singh, met the players and support staff to understand and analyse the team's performance and strategy for the way ahead.
Having accepted the resignations, Tirkey, a former India skipper, said: "India will always have gratitude to Reid and his team of support staff who have brought good results to the country, particularly in the Olympics. As all journeys move to different phases, it is now time for us to move on towards a new approach for our team."
A couple of India players said on condition of anonymity that they were unhappy with the training methods of Pemberton, who was hired after Robin Arkell left after the Tokyo Olympics. South African Arkell was with Germany, who lifted the World Cup on Sunday evening after beating Belgium in sudden death shootout.
Reid was given a free hand to select the World Cup team considering the success he had at the Olympics. There was lot of discussion in hockey circles on the penalty takers in the crossover game defeat against New Zealand after the most experienced players were not picked to do the challenging job.
In hockey, most decisions are taken by the bench, which is headed by the chief coach. Reid has traditionally backed young players. For example, he chose a young Shamsher Singh over the experienced Akashdeep Singh while heading to Tokyo. But choosing youth in the shootout backfired this time around.
This World Cup was a golden opportunity for Harmanpreet Singh and his team to build on the momentum gained in the Tokyo Olympics. But the team's performances have been average post the Olympics. A drop in fitness levels was clearly visible as India did not even qualify for the quarter-finals.
India could win bronze at the 2021 Asian Champions Trophy — their first event after the Tokyo Olympics. Though they finished a commendable third in the Pro League against the best nations in the world, they were humiliated in the final of the 2022 Commonwealth Games in Birmingham, losing 0-7 to Australia. They also lost four of the five matches in a series in Australia before coming into the World Cup in Odisha.
It is learnt that HI has contacted a couple of international coaches to take over the reins as the team needs to build up for the postponed Hangzhou Asian Games (23 September to 8 October) and the 2024 Paris Olympics. A decision on Reid's successor is expected to be made in February.
Djokovic's blunt reaction to GOAT debate, fires warning to Nadal on Slam race | Tennis News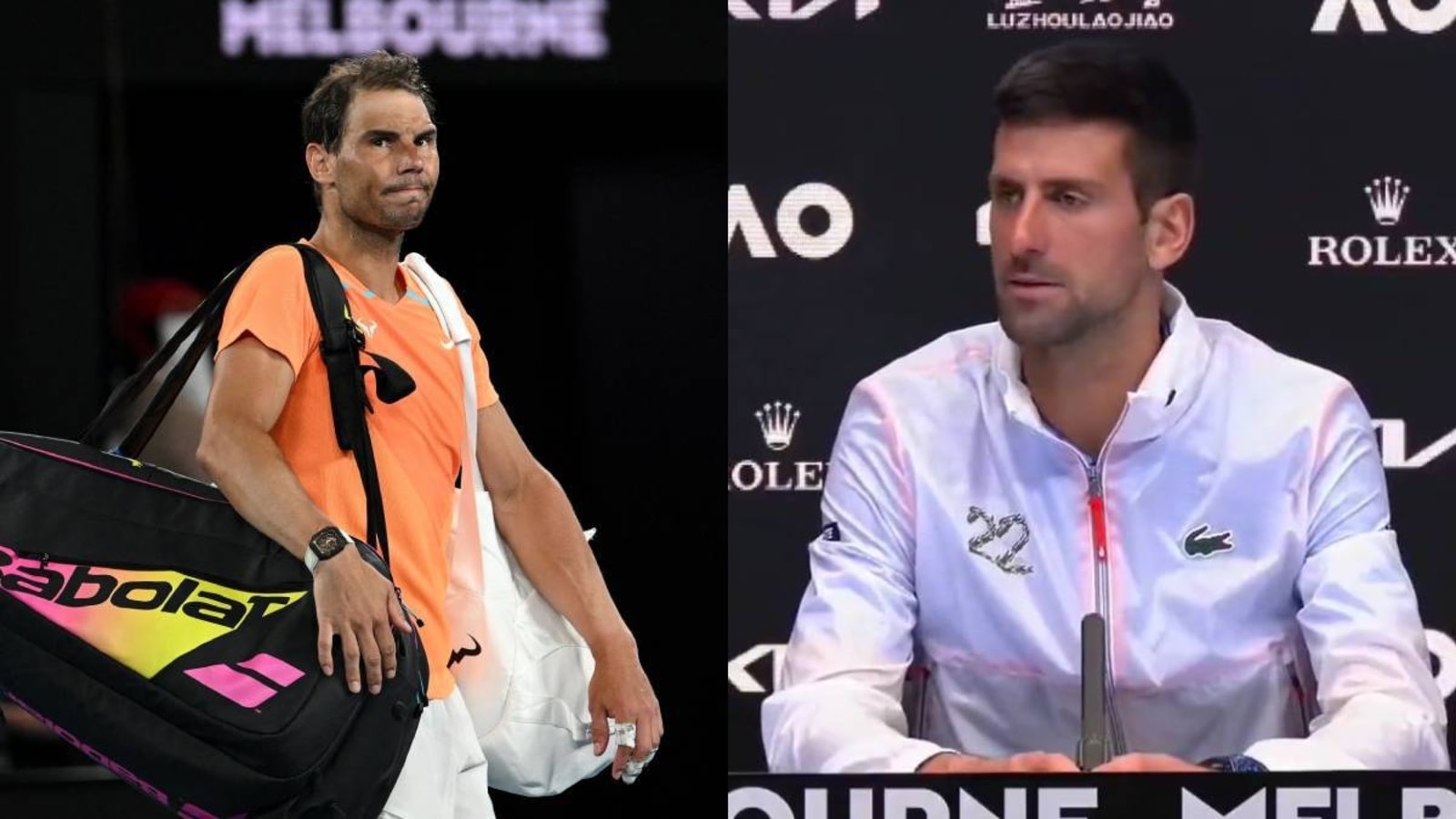 The debate for who is the greatest of all time (GOAT) in tennis was once again reignited by Novak Djokovic on Sunday night after he crushed Stefanos Tsitsipas in straight sets to lift his 10th Australian Open title, a record-extending feat, and level Rafael Nadal in terms of most Grand Slams held in men's singles tennis. And Djokovic had a rather blunt reaction to the GOAT debate as he fired a stern warning to Nadal on the race to the most Grand Slams held by a player.
The GOAT debate had once include three players from men's singles, with Roger Federer being the other. But while Nadal had surpassed him with his second Australian Open title haul last year, Djokovic did it in Wimbledon 2022, leaving the race down to just two men as they now head to French Open to not just extend their rivalry but also aim for an unprecedented 23rd Slam.
However, while the accurate date of Nadal's return to tour is yet unknown, after he had injured himself in his shock second-round exit in Melbourne, Djokovic has his eyes firm on the 23rd major.
ALSO READ: Nadal speaks out on Australian Open winner Djokovic equalling his Slam record; Federer posts priceless 5-word message
"Of course I am motivated to win as many slams as possible. At this stage of my career, these trophies are the biggest motivational factor of why I still compete. That's the case without a doubt," Djokovic said.
"I still have lots of motivation. Let's see how far it takes me. I really don't want to stop here. I don't have intention to stop here. I feel great about my tennis. I know that when I'm feeling good physically, mentally present, I have a chance to win any slam against anybody," he added.
After his loss in the second round, Nadal had revealed that he will be out of action for the next six to eight weeks owing to a hip flexor injury. The Spaniard is hence expected to return during the start of the clay-court season.