Viktor Axelson, badminton world No 1 and a 'smash' hit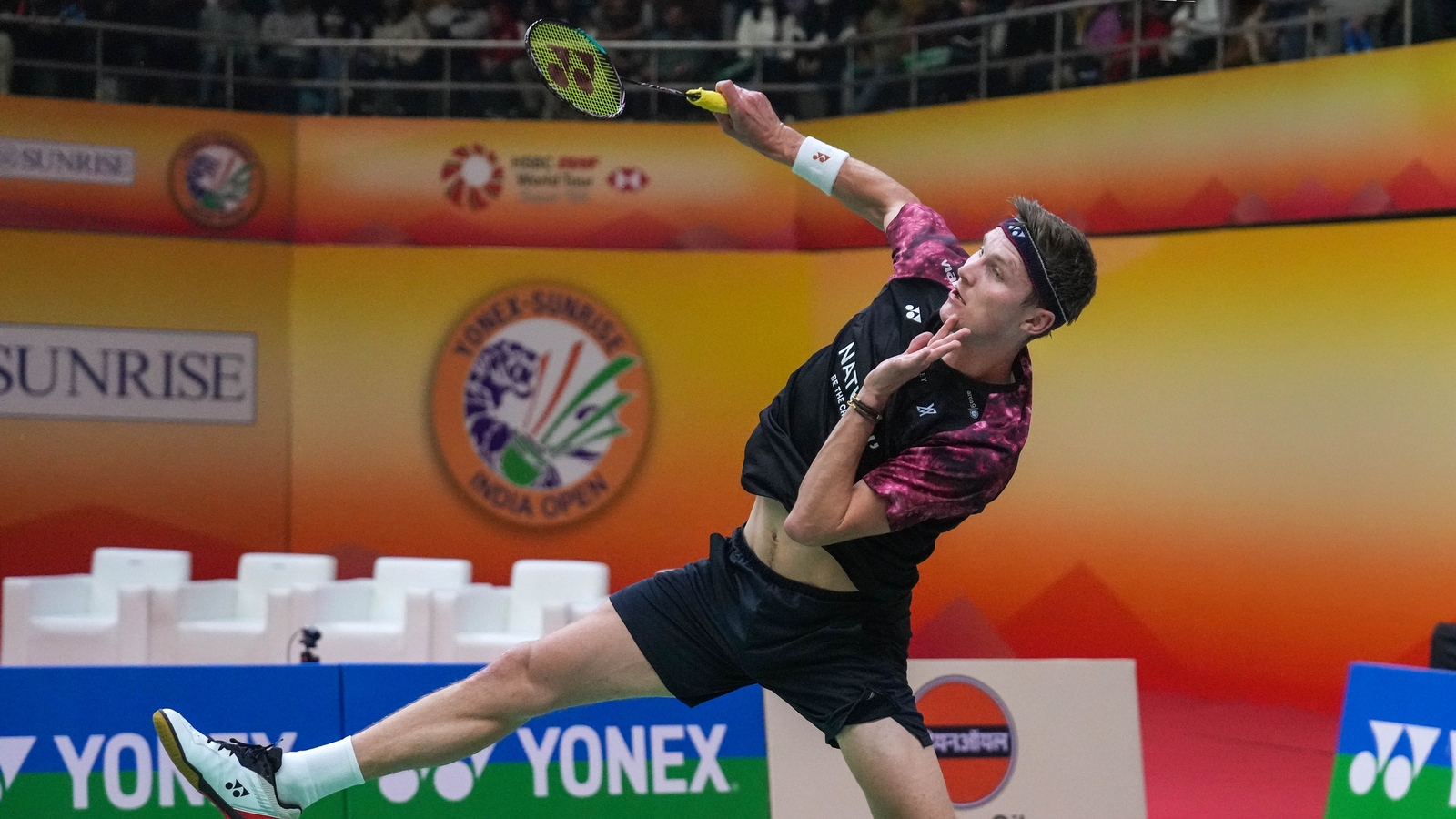 The capacity crowd alternates between 'Let's go, Viktor' and the rhythmic replication of the 'Sachin, Sachin' chant. Viktor Axelsen acknowledges them with a wave of his racquet, a generous nod and a mandatory mention in the media. The scene played out on a loop all five days of the India Open that Axelsen took the court, its intensity multiplying each day. To call him a crowd favourite would be lazy. To say he was the beating heart of the pulsating atmosphere won't be an exaggeration.
The reasons for his fandom go beyond the famous shirtless act that made him an instant hit at this venue four years back. His aggressive strokeplay, for one, is a crowd-puller. Each time Axelsen shaped for a smash, the crowd waited in hushed anticipation. His jump smash, perhaps the most lethal on tour currently, would invariably send fans into delirium and the opponent flailing.
In a two-year-old video posted on his YouTube channel, Axelsen breaks down the execution of a perfect smash. "Imagine your body as a bow," he says, arching his back. The left arm goes up to size up the trajectory of the incoming shuttle, the right elbow is almost level with his face, and the right hip rotates to the left, making sure the power flows into the shot. "Hip, elbow, arm," Axelsen says repeatedly.
Now, rewind to the second game of his India Open semi-final against Jonatan Christie. Leading 5-2, Axelsen rips a brute of a smash that hits Christie on his chest. The courtside screen reads 383 kph. "Hip, elbow, arm." Then at 11-9 in the same game, he fires a 387 kph smash to Christie's backhand. The Indonesian dives in vain as the shuttle whizzes past. It was a perfect execution by Axelsen, coiling his body as a bow before uncoiling, not unlike flexible javelin throwers Thomas Rohler and Neeraj Chopra.
The technique helps Axelsen put the entirety of his tall frame, and not just his arms and shoulder, into the shot while his flexibility ensures he is back in power position the very next instant to defend. It's an aspect he has especially worked on since Tokyo Olympics where he took the men's singles gold.
"After the Tokyo Games, he has intensified his technical training. We practice for 4-6 hours every day. We have worked a lot on his attacking game. He likes his smashes a lot but cross court forehand is his favourite shot," said his coach and father-in-law, Henrik PK Rohde.
It's no con-incidence that his renewed focus on attack overlaps with Axelsen's undisputed reign. Since the Tokyo Games, Axelsen has featured in 23 international tournaments, making the final 13 times. He has won 12 of those; the lone loss coming against Thailand's Kunlavut Vitidsarn here on Sunday. The win-loss record since the Olympics reads 84-9. That's an average of one loss every two months.
So, does that translate into invincibility? "I don't think he is unbeatable. It's just that he is playing at a very good level these days," world No 12 Lakshya Sen said last week. Sen remains one of the four players who have beaten Axelsen since Tokyo; compatriot HS Prannoy, Loh Kean Yew and Vitidsarn are the others.
Vitidsarn was more realistic in his assessment of the world No 1. "I am looking to learn from him as much as possible," the Thai said ahead of the India Open final. Two days later, coming into the match with a 0-6 head-to-head record, he beat Axelsen in three games.
The tactics were simple. Denying Axelsen the time and length to line up smashes. Vitidsarn rarely played from the backcourt, trusting his defence to return powerful forehands or smashes from the centre of the court. "I tried to keep the rallies short and attack more," he said.
The one-off loss as well as the late pull-out from this week's Indonesia Masters are unlikely to move Axelsen from his world No 1 ranking, which he has held since December 2021. With 114006 ranking points, he has no challenger on the horizon. World No 2 Lee Zii Jia is 37,418 points behind.
To put that gulf in perspective, a mere 299 points separate No 2 and No 3. The nine players between No 2 and No 10 are separated by 18,358 points. His competitors could be excused for mistaking Axelsen's match day tweets — he simply posts a picture of his morning espresso with the caption 'game day' — for a death knell to their chances.
"He is surely a cut above the rest. On current form, Axelsen is way ahead of the pack while there is little to choose between No 2 to No 10," Danish veteran Hans-Kristian Vittinghus said of his compatriot.
"He was always driven, but over the past 12-18 months, he has simply taken off. At this level, skills are pretty much the same across the circuit. What differentiates him is his mental strength and physical presence. He has developed into this monster with an imposing physique. Then, there's an aura around him that comes with winning regularly."
Axelsen's 6'3″ frame is put to punishment by US-based fitness expert Sean Casey who has been training the Dane for seven years now. "Of course, Viktor's training methods have changed over the years and even after the Olympics. Casey has had a huge rule to play in his success," said Rohde.
"Viktor doesn't think he can't be beaten, and that's what pushes him. Also, he is very close to his family and plays each game for them," the coach added. The Viktor juggernaut and the Viktor mania look unlikely to stop anytime soon.
Valencia sacks coach Gennaro Gattuso for poor results | Football News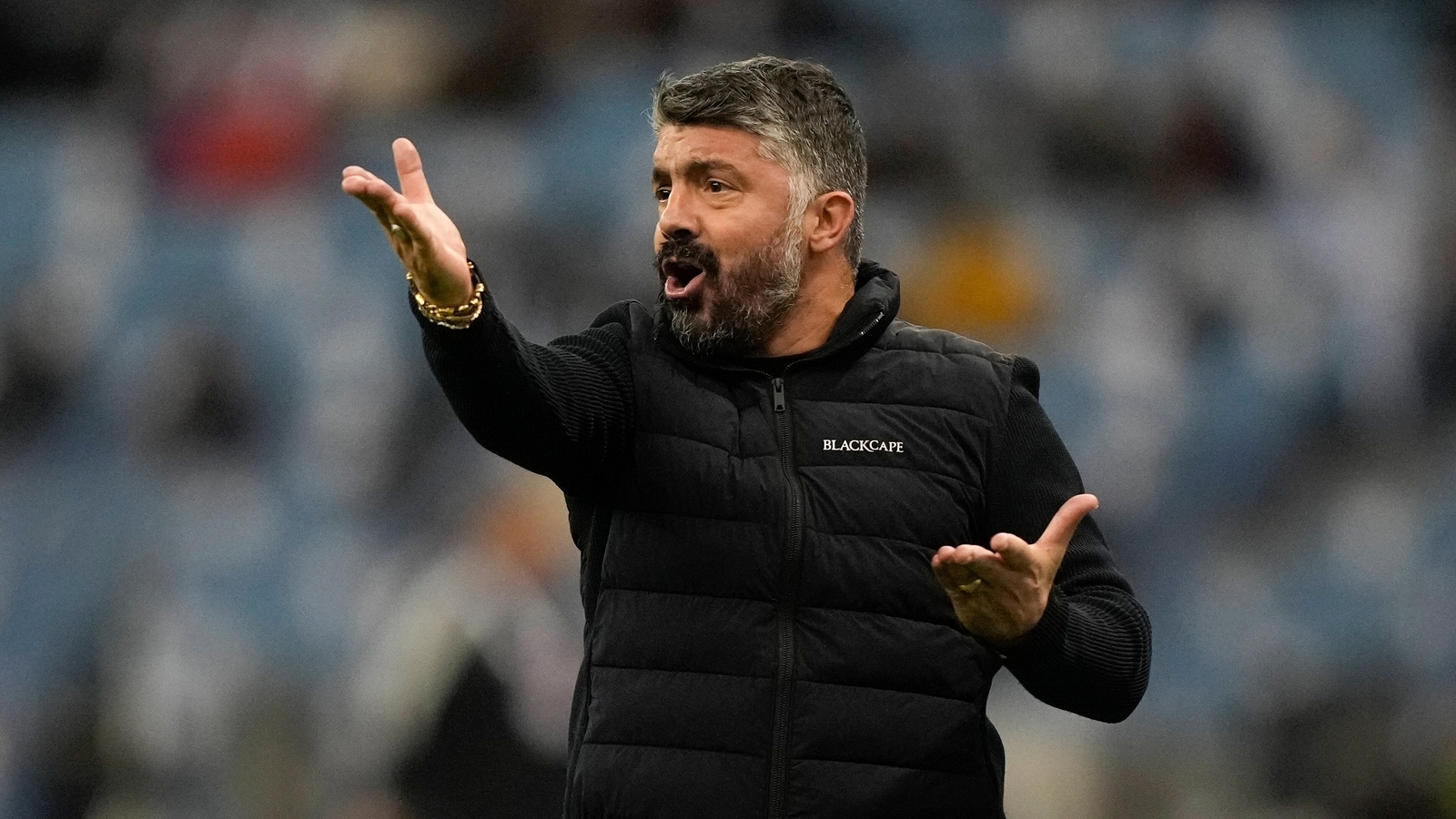 Spanish club Valencia sacked coach Gennaro Gattuso on Monday following the team's poor results.
Valencia said in a statement it reached a mutual agreement with Gattuso to end their contract.
The announcement came after a 1-0 loss at Valladolid in the Spanish league on Sunday. The club has won only one of its last 10 league games, before the World Cup.
The latest defeat dropped Valencia to 14th place, one point above the relegation zone.
Its only two wins this year came in the Copa del Rey, though it was eliminated in the quarterfinals by Athletic Bilbao at home last week. In the Spanish Super Cup, Valencia lost to Real Madrid in a penalty shootout in the semifinals.
The 45-year-old Gattuso arrived last June on a two-year contract.
The former defensive midfielder helped Italy win the 2006 World Cup and AC Milan win two Champions League titles, both as a player. He coached Milan and Napoli in Italy.
Valencia did not announce a replacement for Gattuso.
Explained: Why Bayern Munich-bound Joao Cancelo is leaving Man City | Football News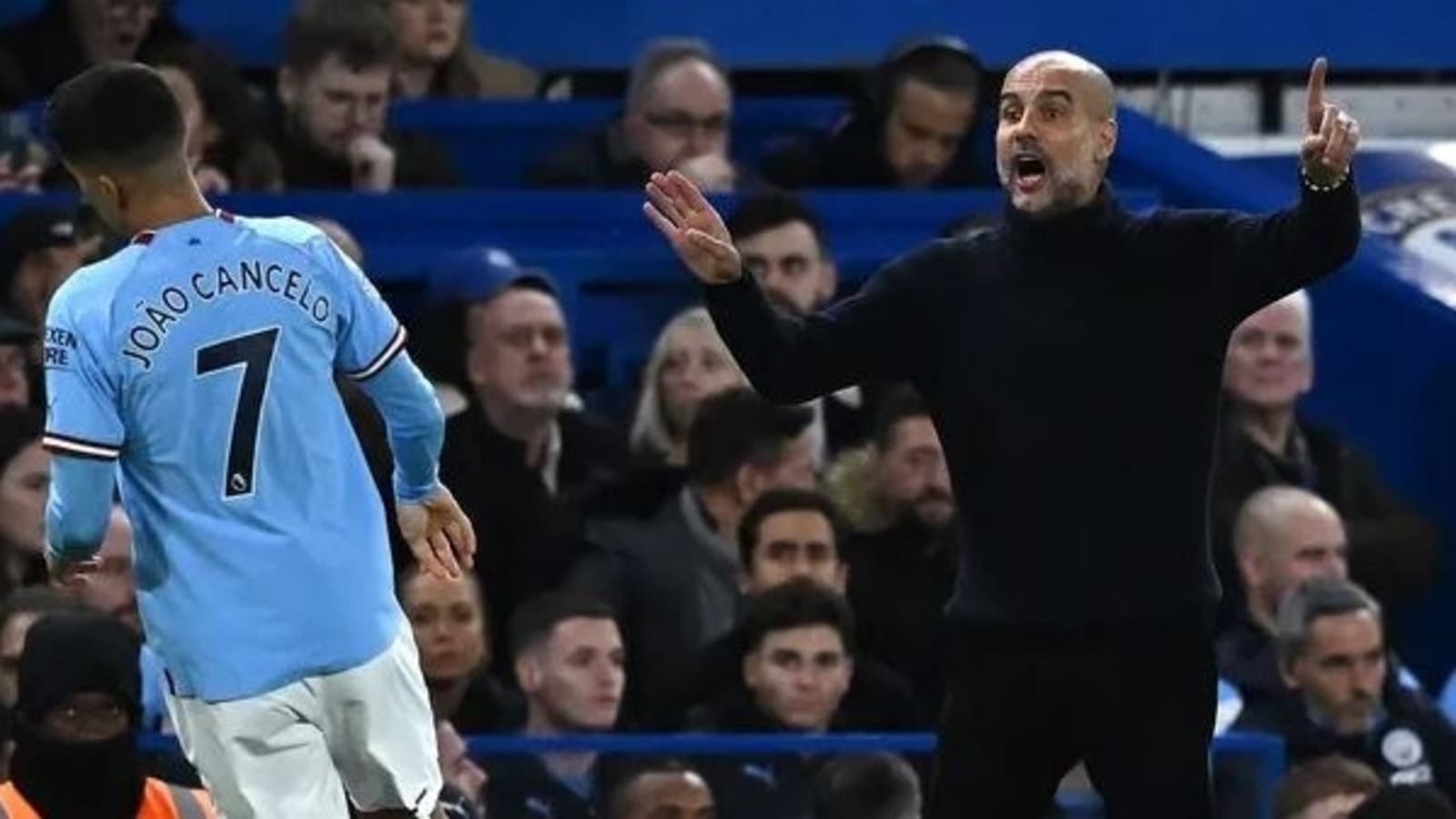 Portuguese defender Joao Cancelo is all set to part ways with Pep Guardiola's Manchester City prior to the end of the January transfer deadline. The Manchester City star is heavily linked with Bundesliga giants Bayern Munich, who have reportedly acquired the services of the Portuguese right-back on loan. Manchester City had signed the Portugal right-back from Serie A giants Juventus in an eye-watering deal of £60 million.
Juventus had signed full-back Danilo from Manchester City for a fee of £34.1 million after allowing Cancelo to leave Serie A for the Premier League giants back in 2019. The star defender has appeared in the Primeira Liga and Serie A Team of the Year. The Portugal international recorded 33 appearances in his first season at Etihad. Regarded as one of the best full-backs in world football, Cancelo had a fruitful 2021-2022 season with Manchester City.
ALSO READ: Manchester City knock out Arsenal 1-0 in the FA Cup
However, Cancelo had reportedly fallen behind the pecking order and the ex-Juve defender is expected to complete his transfer to Bayern Munich prior to the end of the 2022-2023 season. According to a report filed by Daily Mail, it has been learned that Man City will allow Cancelo to leave the club due to his 'disruptive presence' in the Etihad dressing room. Cancelo has voiced his concerns about the lack of playing time at Manchester City. The report also added that Cancelo's relationship with head coach Guardiola deteriorated sharply after the FIFA World Cup 2022.
It should be noted that Cancelo has featured in just three times for Premier League holders Manchester City in the English top flight after Portugal's campaign in the Qatar World Cup. Cancelo was also snubbed from Man City's starting XI against the Wolves. According to journalist Fabrizio Romano, Bayern Munich have already completed Cancelo's loan deal on Monday. Bayern also have €70 million buy option clause for Cancelo. The 28-year-old recorded 36 appearances for Premier League winners Man City last season. The Portugal international was also named in the PFA Premier League Team of the Year.
India men's hockey coach Graham Reid quits after World Cup flop | Hockey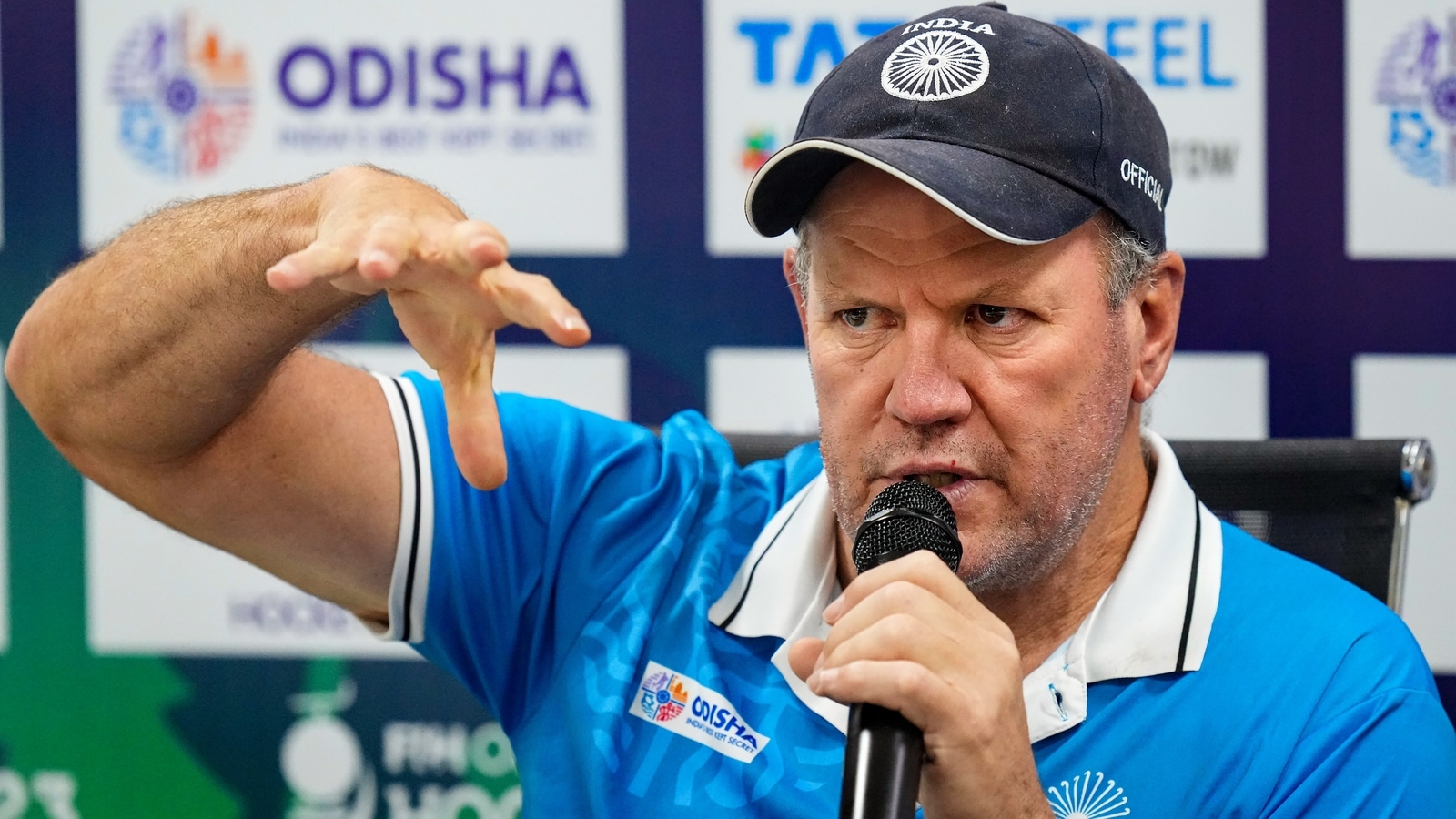 Indian hockey team's Australian chief coach Graham Reid resigned on Monday, taking responsibility for the hosts' World Cup failure. India, who won bronze at the 2021 Tokyo Olympics to end a 41-year wait, finished joint ninth in the tournament staged in Odisha.
"It is now time for me to step aside and hand over the reins to the next management. It has been an honour and privilege to work with the team and Hockey India (HI) and I have enjoyed every moment of this epic journey. I wish the team all the very best," said Reid, who joined India in April 2019.
Reid took Indian hockey to its biggest success for 41 years in Tokyo, where the Manpreet Singh-led side achieved their first podium finish since their 1980 Moscow Olympics victory. However, the World Cup turned out to be a big disappointment as India didn't even reach the quarter-finals, crashing out in the crossovers to New Zealand.
India then won the classification matches against Japan and South Africa to finish joint ninth, the worst showing by a host nation at the World Cup. The previous worst displays were Argentina in Buenos Aires 1978, Malaysia in Kuala Lumpur 2002 and India in New Delhi 2010.
After submitting his resignation to HI president Dilip Tirkey, Reid addressed the team and support staff on Friday evening to convey his decision. Many players were surprised. "He took us to our greatest result in 41 years which shows he is a good coach," said a team member on condition of anonymity.
Reid told the players that if he could not deliver results then it was time to move on, after which the players said their goodbyes to the Australian.
The Indian team's analytical coach Greg Clark and scientific advisor Mitchell David Pemberton also tendered their resignations, on Monday morning. All three will serve their notice period over the next month.
Tirkey, along with HI secretary general Bholanath Singh, met the players and support staff to understand and analyse the team's performance and strategy for the way ahead.
Having accepted the resignations, Tirkey, a former India skipper, said: "India will always have gratitude to Reid and his team of support staff who have brought good results to the country, particularly in the Olympics. As all journeys move to different phases, it is now time for us to move on towards a new approach for our team."
A couple of India players said on condition of anonymity that they were unhappy with the training methods of Pemberton, who was hired after Robin Arkell left after the Tokyo Olympics. South African Arkell was with Germany, who lifted the World Cup on Sunday evening after beating Belgium in sudden death shootout.
Reid was given a free hand to select the World Cup team considering the success he had at the Olympics. There was lot of discussion in hockey circles on the penalty takers in the crossover game defeat against New Zealand after the most experienced players were not picked to do the challenging job.
In hockey, most decisions are taken by the bench, which is headed by the chief coach. Reid has traditionally backed young players. For example, he chose a young Shamsher Singh over the experienced Akashdeep Singh while heading to Tokyo. But choosing youth in the shootout backfired this time around.
This World Cup was a golden opportunity for Harmanpreet Singh and his team to build on the momentum gained in the Tokyo Olympics. But the team's performances have been average post the Olympics. A drop in fitness levels was clearly visible as India did not even qualify for the quarter-finals.
India could win bronze at the 2021 Asian Champions Trophy — their first event after the Tokyo Olympics. Though they finished a commendable third in the Pro League against the best nations in the world, they were humiliated in the final of the 2022 Commonwealth Games in Birmingham, losing 0-7 to Australia. They also lost four of the five matches in a series in Australia before coming into the World Cup in Odisha.
It is learnt that HI has contacted a couple of international coaches to take over the reins as the team needs to build up for the postponed Hangzhou Asian Games (23 September to 8 October) and the 2024 Paris Olympics. A decision on Reid's successor is expected to be made in February.