Zverev makes bold Nadal retirement prediction after Spaniard bans questions | Tennis News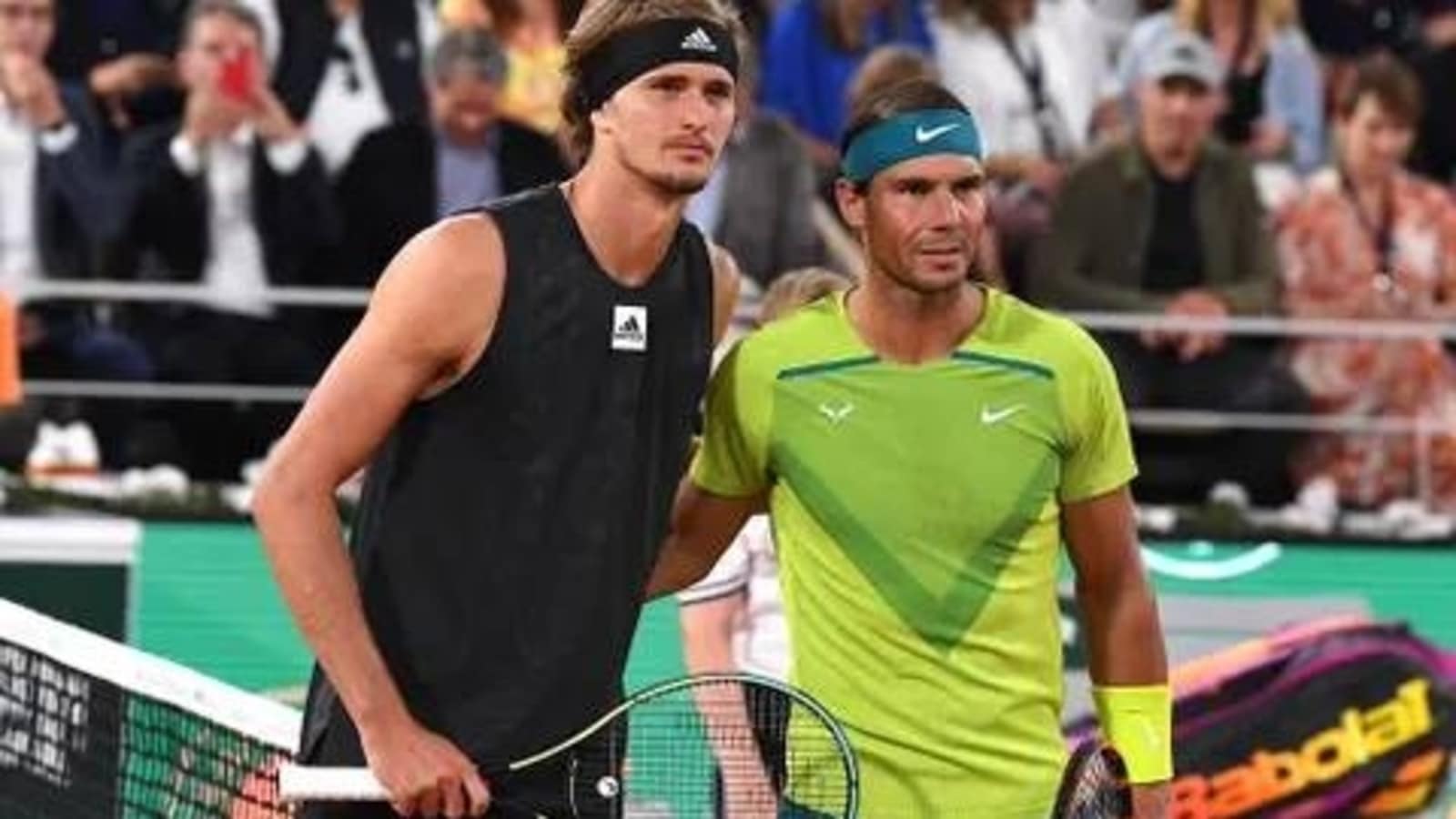 With injury concerns throughout his 2022 and with the year ending with Roger Federer bidding adieu to the sport, Rafael Nadal has been bombarded with questions on his retirement, leaving the Spaniard troubled as he banned questions on the topic at press conference. But Alexander Zverev has made a bold prediction on when, where and how Nadal will retire from the sport.
Nadal had ended his 2021 season midway following a career-threatening injury that left him thinking whether he should continue playing. Nadal had almost given up on tennis before he made an unforgettable comeback in 2022, winning an array of titles in the first half which included his second Australian Open title and yet another victory in Roland Garros as well. He almost won a third as well, in Wimbledon, before he pulled out of the semis.
ALSO READ: Nadal's first-round Australian Open opponent offered advice by tennis great on how to beat 22-time Grand Slam winner
Nadal struggled since return last in August, but he is back, all set to compete at the Australian Open as the defending champion and no.1 seed.
"So you are very interested in my retirement," Nadal had said after his loss to Cameron Norrie at United Cup. "I mean, that, for the moment, isn't the case. When the day arrives, I'm going to let you know, guys. Don't keep going (on) with the retirement, because I'm here to keep playing tennis."
Zverev, in conversation with Eurosport, feels that Nadal is likely to quit tennis at French Open in May.
"Rafael Nadal will announce his retirement at Roland Garros. I don't wish him this, but I think he will play a big tournament, maybe wins it and then says goodbye," he said.
Nadal, who has been handed a tough title-defense test at Melbourne Park, will open his campaign against an in-form Jack Draper. Zverev, too is back in the draw, all set for his first Grand Slam appearance since his ankle injury in French Open last June in the match against Nadal.
Leading Mexico players snub Davis Cup tie over differences with federation | Tennis News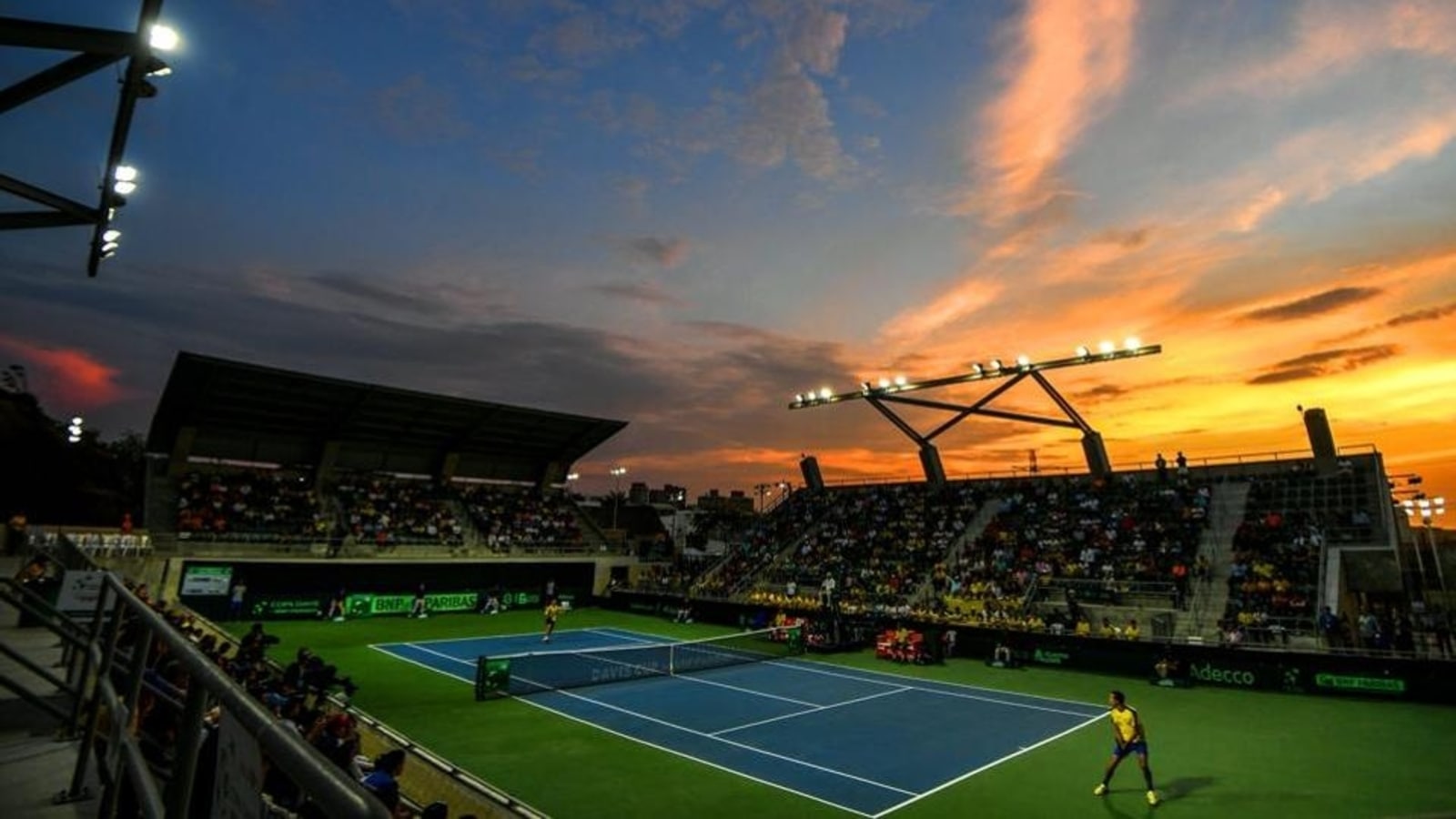 Mexico's leading tennis players have decided not to play in next week's Davis Cup World Group playoff tie against Taiwan due to differences with the Mexican Tennis Federation (FMT).
Led by Santiago Gonzalez, Alejandro Hernandez and Miguel Angel Reyes-Varela, the players said they will not take part in the Feb. 4-5 Group I playoff tie in Metepec, State of Mexico.
"After a difficult deliberation, we have not reached a positive conclusion, so we have decided not to participate in the upcoming series against the Chinese Taipei team," said the players' statement, published on social media on Monday.
"The lack of communication, lack of planning and lack of interest show that the situation has not been handled in the right way and that personal interests have taken precedence over sporting ones.
"It is sad that the FMT does not have the minimum standards in dealing and planning with the best national representatives."
The players said they had already informed the federation of their reasons for not participating in the Davis Cup tie.
The statement was also signed by players Ernesto Escobedo, Lucas Gomez, Hans Hach, Gerardo Lopez, and Manuel Sanchez.
The FMT was not immediately available to comment.
West Ham set up Man United tie by beating Derby | Football News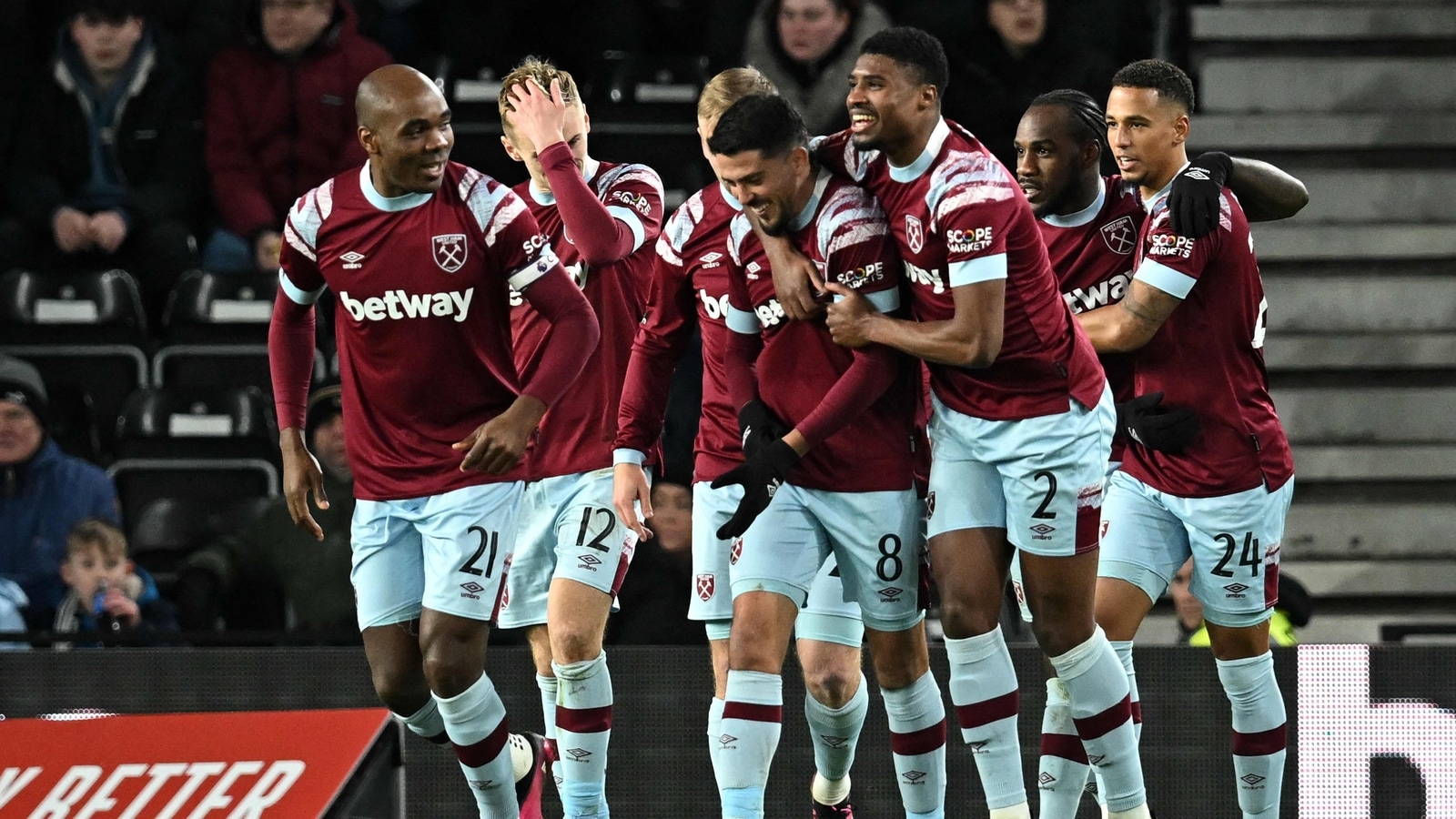 West Ham United eased into the FA Cup fifth round with a comfortable 2-0 victory away to third-tier Derby County on Monday to set up a meeting with Manchester United.
Derby, fourth in League One, went into the match on the back of 14 matches unbeaten in all competitions but were quickly overrun by the Premier League side, who took the lead in the 10th minute with a close-range volley from Jarrod Bowen.
Bowen went 12 matches without a goal before netting twice against Everton last week and now has three in his last two games.
The forward then crossed for striker Michail Antonio to head in a second goal five minutes after the interval to break his own goal drought stretching back to November.
David Moyes' side saw out the victory without conceding many chances, recording back-to-back wins for the first time since October, and Bowen said he hoped the win would boost his side, who are 16th in the table, one point above the relegation zone.
"Two wins on the bounce is good for us it's all about results and momentum and we can use this as a real springboard," he said.
Midfielder Pablo Fornals added: "Everyone knows it hasn't been an easy season so every game we can win gives us massive confidence.
"We work hard every day in training to get a chance and then you have to take it. That's what the players tried to do tonight."
Valencia sacks coach Gennaro Gattuso for poor results | Football News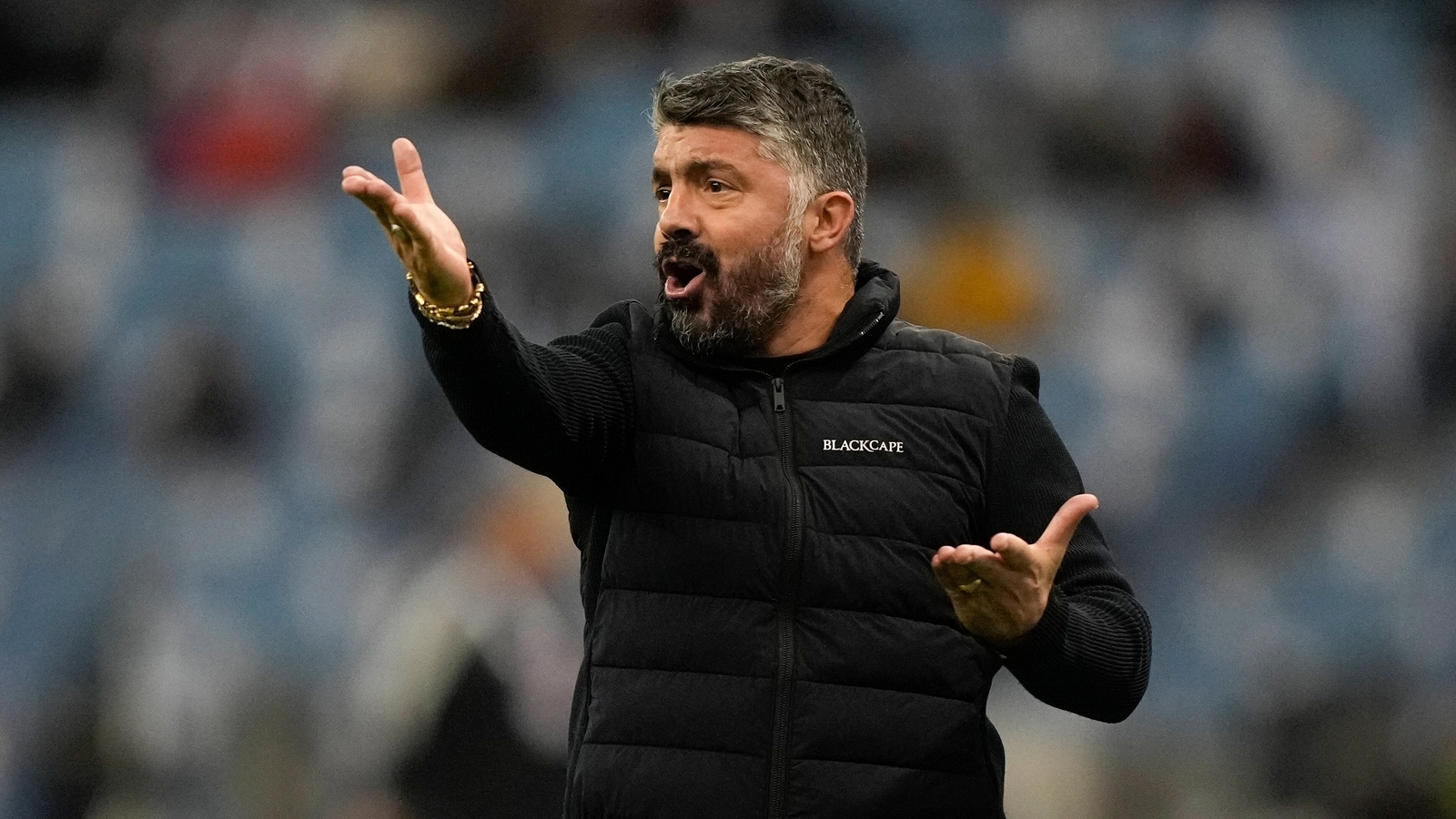 Spanish club Valencia sacked coach Gennaro Gattuso on Monday following the team's poor results.
Valencia said in a statement it reached a mutual agreement with Gattuso to end their contract.
The announcement came after a 1-0 loss at Valladolid in the Spanish league on Sunday. The club has won only one of its last 10 league games, before the World Cup.
The latest defeat dropped Valencia to 14th place, one point above the relegation zone.
Its only two wins this year came in the Copa del Rey, though it was eliminated in the quarterfinals by Athletic Bilbao at home last week. In the Spanish Super Cup, Valencia lost to Real Madrid in a penalty shootout in the semifinals.
The 45-year-old Gattuso arrived last June on a two-year contract.
The former defensive midfielder helped Italy win the 2006 World Cup and AC Milan win two Champions League titles, both as a player. He coached Milan and Napoli in Italy.
Valencia did not announce a replacement for Gattuso.