Opening bell: Sensex opens in red at 60,920; Nifty at 18,013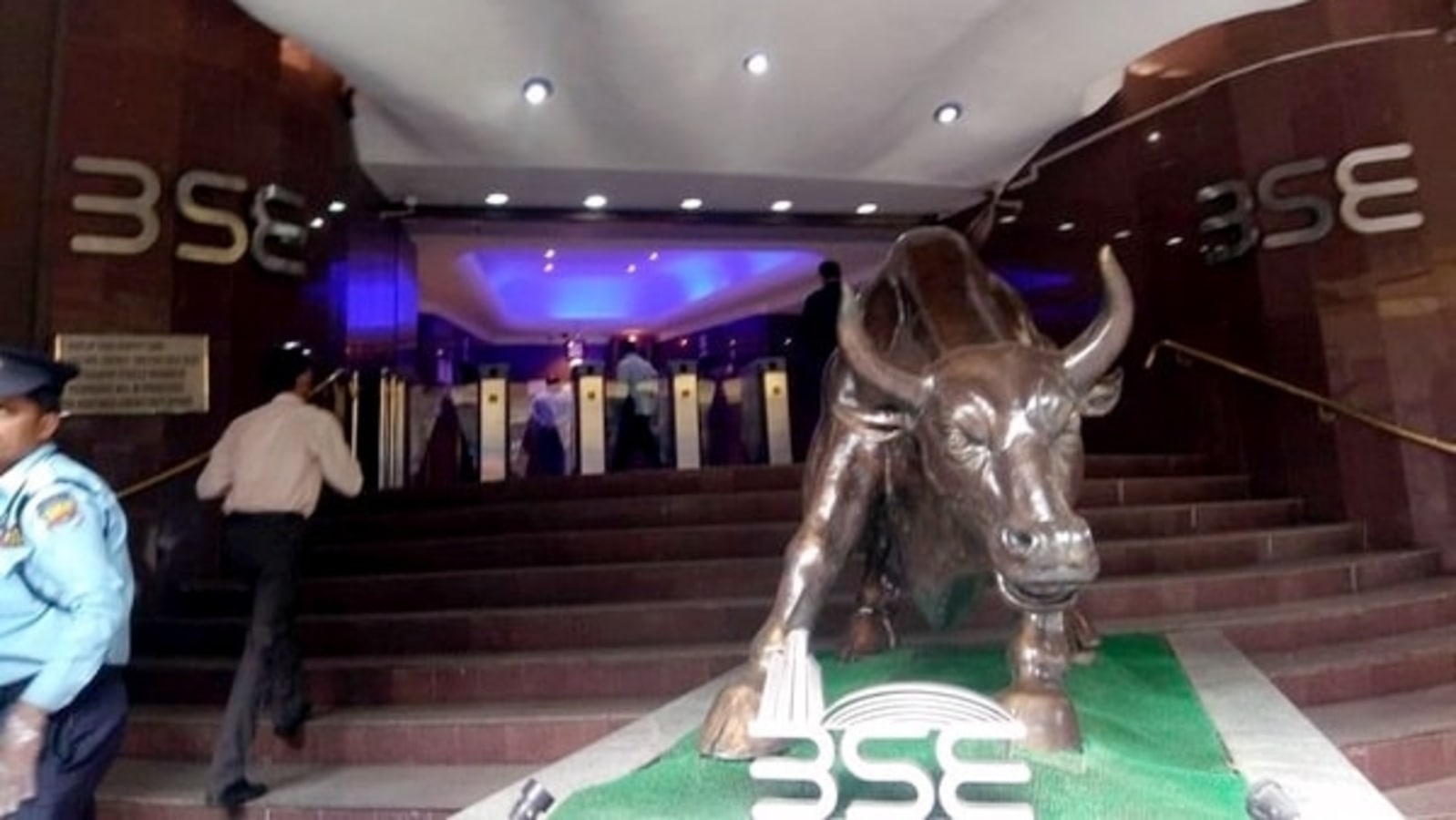 Economic survey 2023 to be tabled today: All you need to know about it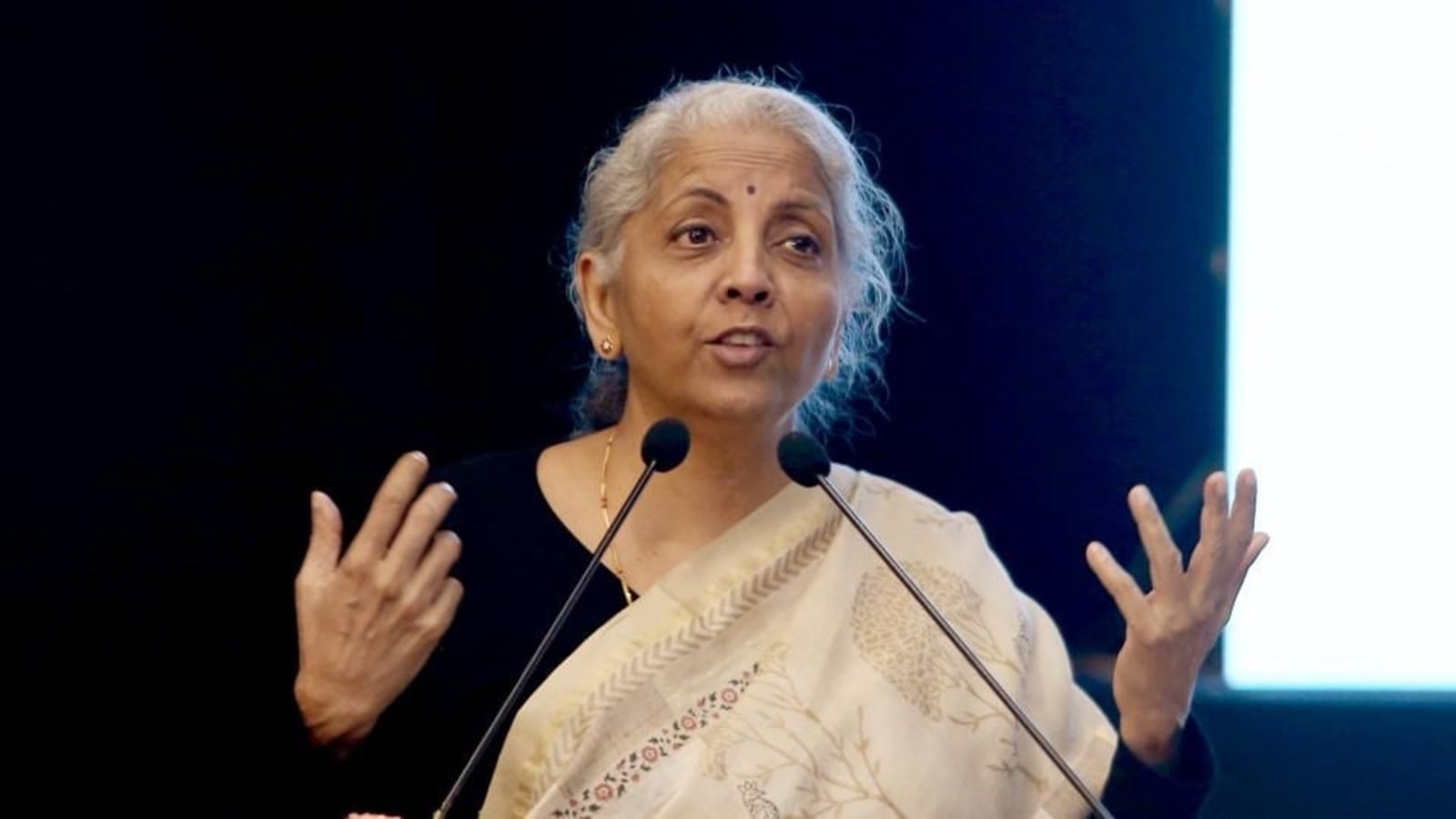 A day before of the Union Budget, the government is set to table the economic survey 2023 on Tuesday at 11am. Union finance minister Nirmala Sitharaman will present the pre-Budget document after President Droupadi Murmu's address to the joint sitting of the two Houses of Parliament.
The Parliament's Budget session is expected to see the opposition raising several issues, including the BBC documentary on the 2002 Gujarat riots. The Aam Aadmi Party (AAP) is also set to boycott the President's address with the party's MPs to stay out of the Parliament House, reported ANI citing party sources.
Also read: Number theory: The role of taxes in the Union Budget
Here's all you need to know about Economic Survey:
1. The Economic Survey is a pre-Budget document prepared by the Economic Division of the Department of Economic Affairs in the ministry of finance and formulated under the supervision of the chief economic adviser (V Anantha Nageswaran this year). It is presented to both Houses of Parliament during the Budget session.
2. The document will give insights into the state of the economic performance of the country in the past year, highlights performance on major development programmes, government's policy initiatives, and provides an outlook for the next financial year (2023-24) Budget – which will be presented on Wednesday.
Also read: 'Turning point': IMF raises 2023 world growth forecast to 2.9%, 1st in a year
3. The first economic survey came into existence in 1950-51 and it used to be a part of the budget documents. Later in the 1960s, the survey was separated from the budget documents and presented a day prior to the Union Budget, reported ANI.
4. This year's survey will provide an in-depth analysis of the current state of the economy. Last year's central theme of the economic survey was the 'Agile Approach' which put emphasis on India's economic response to the Covid-19 Pandemic.
5. The economic survey for 2016-17 did not have detailed financial statistics of the government of India, unlike the traditional document.
(With inputs from ANI)
Shares set to rise amid Adani Group's share sale, ahead of Budget 2023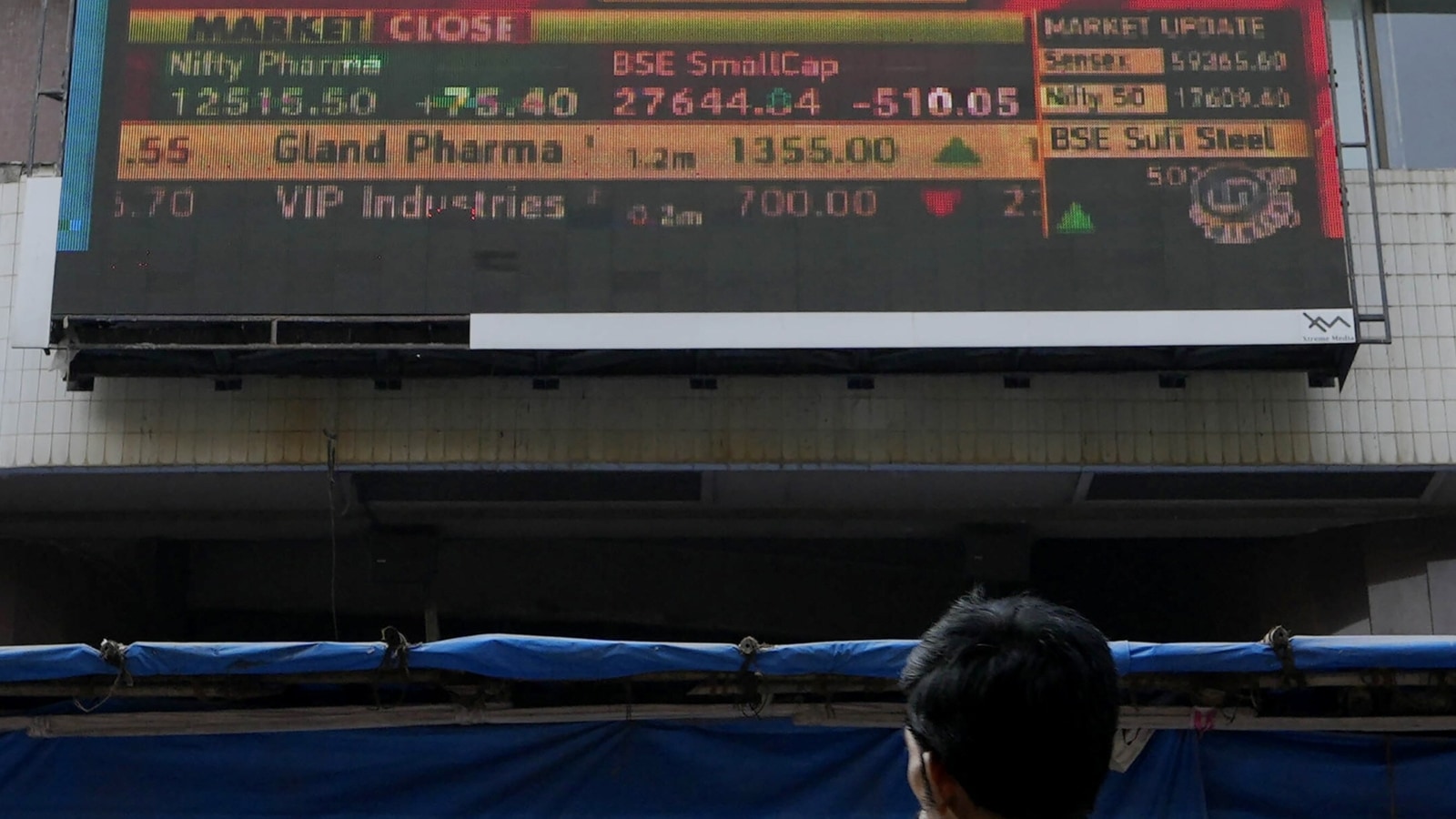 Indian shares are set to open higher on Tuesday, the final day of Adani Enterprises' mega secondary share sale and a day ahead of the Union budget, with investors also keeping an eye out for interest rate decisions by global central banks later this week.
India's NSE stock futures listed on the Singapore exchange were up 0.47% at 17,789 as of 08:11 a.m. IST. Asian markets were 0.51% lower.
India snapped a losing streak on Monday as key Adani Group stocks arrested their two-session tumble since U.S-based short-seller Hindenburg Research, last week, flagged concerns about the groups' debt levels and the use of tax havens, charges the conglomerate has denied. The report also weighed on banks, on worries about their loan exposure to the group.
Still, the group's seven listed companies have lost $65 billion in market value since the report, while the flagship Adani Enterprises' stock is well below the offer price of its crucial $2.5 billion follow-on share offering, which has seen only 3% subscription in the first two days.
Investors will also shift focus to India's Union budget on Feb. 1, with the government's fiscal consolidation path and borrowing calendar for fiscal 2024 seen as key triggers.
Traders will also watch the budget for any incentives to entice foreign investors, who have piled out of the market, especially since the report on Adani Group.
Foreign institutional investors have sold 151.65 billion rupees ($1.86 billion) worth of shares on a net basis in the past three sessions.
The Federal Reserve's rate decision is due on Wednesday, with the focus on future monetary policy, which is key for Indian firms, especially IT companies, that have major exposure to the United States.
Besides the Fed, rate decisions from the European Central Bank and the Bank of England are also due this week.
Aiding domestic equities could be oil prices, which fell over 2% ahead of OPEC+ group meeting and on indications of a strong Russian supply. A fall in prices is a positive for oil importers like India.
STOCKS TO WATCH
** Larsen & Toubro: The company reported a lower-than-expected rise in consolidated net profit in third quarter on moderate order growth.
** Tech Mahindra: The company reported a fall in quarterly consolidated net profit due to higher costs and a moderation in demand.
** KEC International: The company bagged new orders worth 11.31 billion rupees.
** Bharat Petroleum: The company posted a slide in quarterly net profit on stagnant retail prices. ($1 = 81.5930 Indian rupees)
India's inflation will fall to 5% in 2023, 4% in 2024: IMF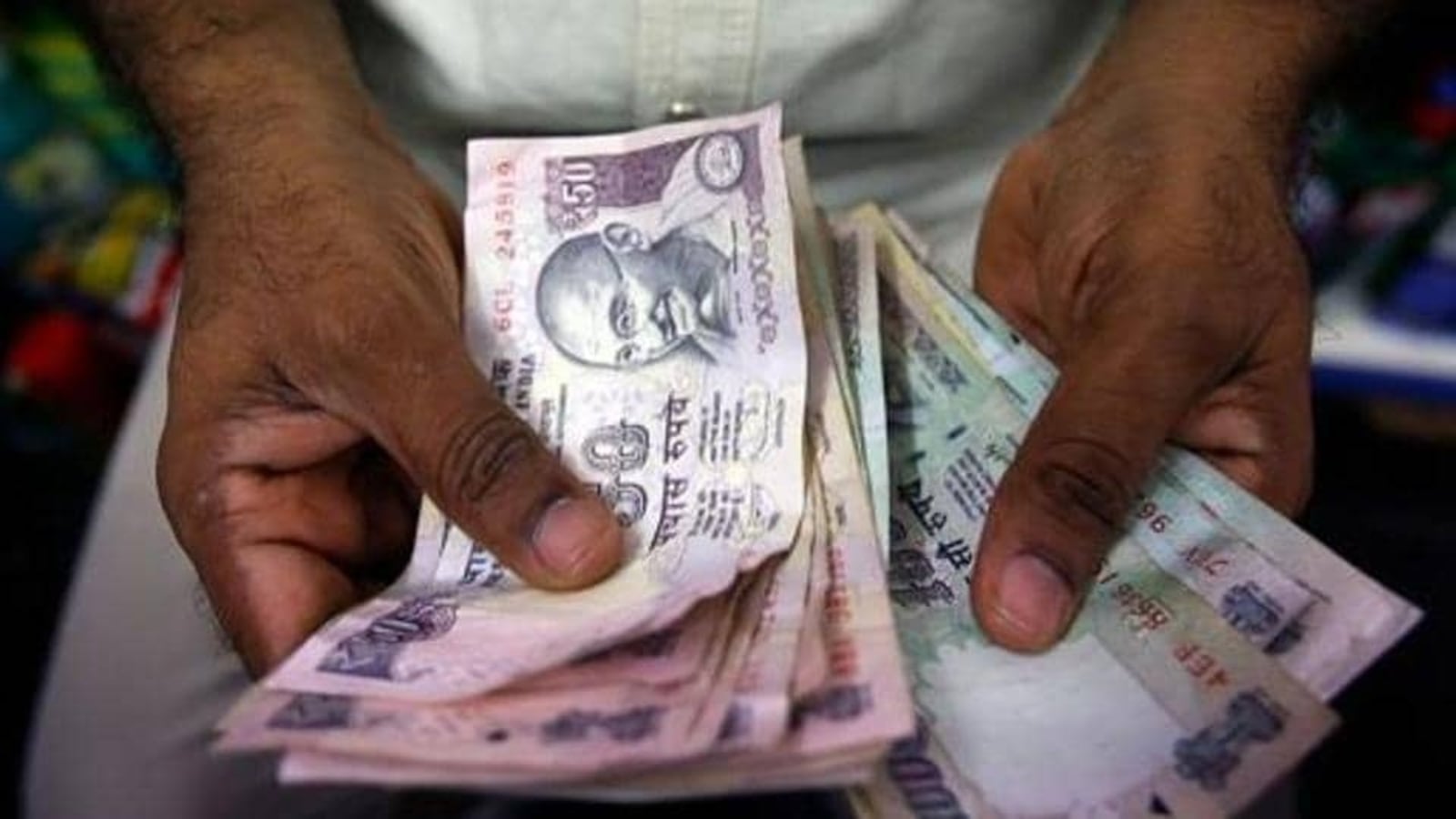 Inflation in India is expected to come down from 6.8 percent in the current fiscal year ending March 31 to 5 percent the next fiscal, and then drop further to 4 percent in 2024, the International Monetary Fund (IMF) said on Tuesday.
"Inflation in India as in other countries is expected to come down from 6.8 percent in 2022 to 5 percent in 2023 and then 4 percent coming towards the target in 2024," Daniel Leigh, Division Chief, Research Department of the IMF told reporters here.
Also Read | 'Turning point': IMF raises 2023 world growth forecast to 2.9%, 1st in a year
"That partly reflects the central bank's actions," he added,
According to the World Economic Outlook update released by the IMF on Tuesday, about 84 percent of countries are expected to have lower headline (consumer price index) inflation in 2023 than in 2022.
Global inflation is set to fall from 8.8 percent in 2022 (annual average) to 6.6 percent in 2023 and 4.3 percent in 2024 — above pre-pandemic (2017–19) levels of about 3.5 percent, it said.
Also Read | UK economy to fare worse than any other country in developed world in 2023: IMF
The projected disinflation partly reflects declining international fuel and non-fuel commodity prices due to weaker global demand. It also reflects the cooling effects of monetary policy tightening on underlying (core) inflation, which globally is expected to decline from 6.9 percent in the fourth quarter of 2022 (year over year) to 4.5 percent by the fourth quarter of 2023, the IMF said.
"Still, disinflation will take time: by 2024, projected annual average headline and core inflation will, respectively, still be above pre-pandemic levels in 82 percent and 86 percent of economies," it said.
In advanced economies, annual average inflation is projected to decline from 7.3 percent in 2022 to 4.6 percent in 2023 and 2.6 percent in 2024 — above target in several cases. In emerging markets and developing economies, projected annual inflation declines from 9.9 percent in 2022 to 8.1 percent in 2023 and 5.5 percent in 2024, above the 4.9 percent pre-pandemic (2017–19) average, the IMF said.
In low-income developing countries, inflation is projected to moderate from 14.2 percent in 2022 to 8.6 percent in 2024 — still high, but close to the pre-pandemic average, it further said.
In a blog post, Pierre-Olivier Gourinchas, Chief Economist and Director, Research Department of the IMF, wrote that global inflation is expected to decline this year but even by 2024, projected average annual headline and core inflation will still be above pre-pandemic levels in more than 80 percent of countries.
"The inflation news is encouraging, but the battle is far from won. Monetary policy has started to bite, with a slowdown in new home construction in many countries. Yet, inflation-adjusted interest rates remain low or even negative in the euro area and other economies, and there is significant uncertainty about both the speed and effectiveness of monetary tightening in many countries," Gourinchas said.