Tata Motors swings into profits after 7 quarters, earns ₹3,043 crore in Q3 22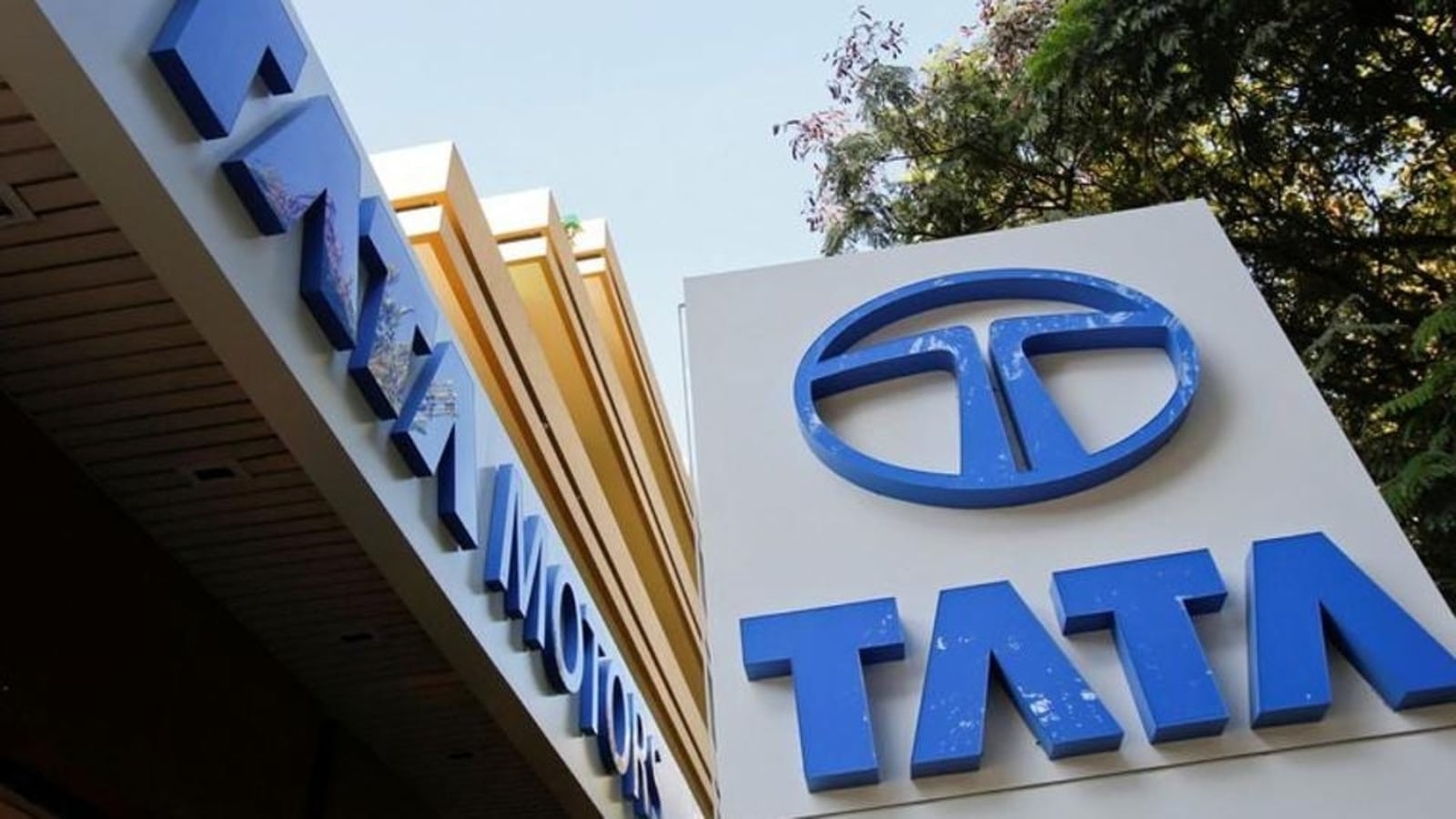 Tata Motors has posted ₹3,043 as net profit for the quarter ended December 2022. The automobile firm had been incurring loss for seven consecutive quarters, it has been learnt.
Read here: Tata Motors delivers 50,000th electric car
Its revenue went up 22.5 per cent to ₹88,500 crore, the company said, adding that earnings before interest, taxes, depreciation, and amortization (Ebitda) was 11.1 per cent whereas its Ebit was 4.4 per cent.
The company in a statement shared with exchanges said Tata Motors' consumer vehicle business' revenue grew 22.5 per cent to ₹16,900 crore whereas its Ebitda was at 8.4 per cent. It also said its passenger vehicle business' revenue jumped 37.4 per cent to ₹11,700 crore whereas its Ebitda was 6.9 per cent.
The company's statement said Jaguar Land Rover (JLR) delivered on its plans and achieved positive free cashflow and profitability in the quarter as supplies improved. Revenues were £6.0 billion in the December quarter, up 28 per cent, against Q3 FY22 and were up 15 per cent sequentially (quarter-on-quarter) reflecting better supplies, strong model mix and pricing.
Read here: Car prices hike in 2023? | See list of manufacturers and likely price increase
JLR's profit before tax in the quarter was £265 million, up from a loss of £9 million a year ago with a positive Ebit margin of 3.7 per cent, up from 1.4 per cent in Q3 FY22. Tata Motors said JLR's higher profitability reflects increased wholesale volumes with favourable mix, pricing and foreign exchange offset partially by higher inflation and supplier claims largely related to constrained volumes. Free cash flow was £490 million in Q3 FY22.
Budget 2023: MoS Finance looks forward to 'umeedo ka Budget' for this year
With only hours left before Union Finance Minister Nirmala Sitharaman tables the Union Budget for the financial year 2023-24, Minister of State for Finance Pankaj Chaudhary on Wednesday said that this budget would match the expectations of the general public and that India's economy is on track.
In an exclusive interview with ANI, MoS Finance Pankaj Chaudhary said, "Ever since the Modi government has been formed, it brings the budget keeping in mind all the sections of the society."
LIVE| Check out for 2023 Budget updates here
Union Finance Minister Nirmala Sitharaman will table the Budget 2023 in Lok Sabha today at 11 am.
To a question on tax slab or relief for people belonging to the middle class this time, Chaudhary said, "it is just a matter of few hours, definitely this budget will live up to everyone's expectations."
Citing Economic Survey 2022-23, tabled in the Parliament on the inaugural day of the Budget Session, Chaudhary said that India's economy is on track.
Earlier, in an interview given to ANI, Pankaj Chowdhary had replied to questions about whether the budget will be presented keeping in view the 2024 Lok Sabha election and the upcoming assembly elections.
Read| How are old and new income tax slabs different from each other
Ahead of the Budget session, Union minister of state for finance Pankaj Chaudhary on Tuesday told ANI that "elections keep coming," the Union Budget for 2023-24 will focus on improving the economic conditions of the people.
"The attention of PM Modi is always there and it will be seen in this budget also," he said.
Netizens want increase in threshold under Sec 80C of Income Tax Act. What is it?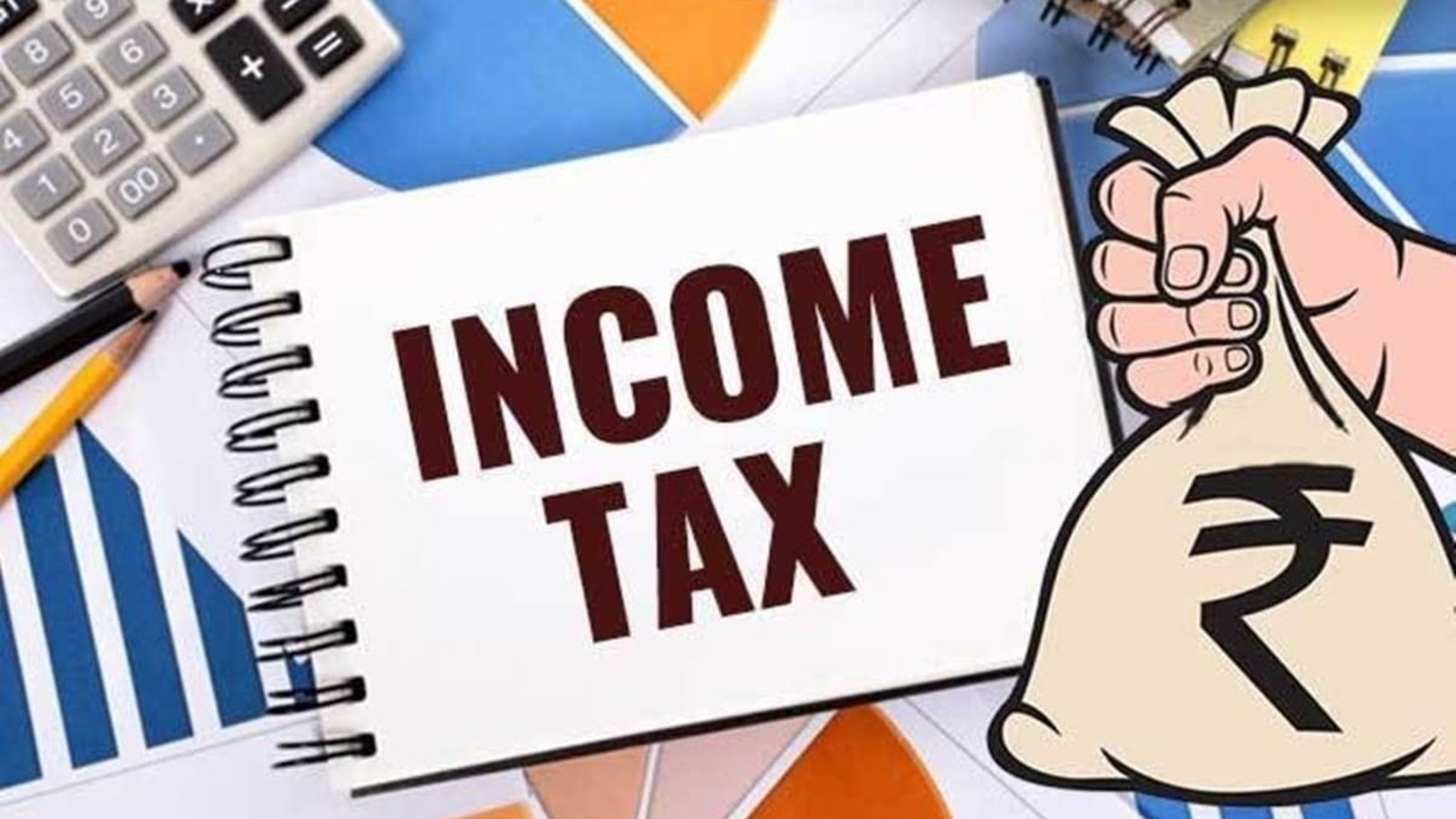 Ahead of the announcement of Union budget 2023, scheduled for 11 am on Wednesday, salaried professionals are, as always, looking forward to income tax-related announcements in finance minister Nirmala Sitharaman's speech. Last year's budget had left taxpayers disappointed, as no new income tax-related announcement was made.
Watch: Budget 2023: Big relief for taxpayers ; No tax for income up to
₹

7 lakh | Check revised rates here

Click here for full coverage of Budget 2023

This year, therefore, professionals are again waiting with bated breath for the finance minister's address, which assumes significance also because this is the last full budget of the Modi government, ahead of the April-May 2024 Lok Sabha polls. And, one of the major demands, as seen on social media, is over Section 80C of the Income Tax Act, with netizens calling for an increase in exemption limit under Section 80C.

Here's all you need to know about Section 80C of the Income Tax Act:

(1.) It came into effect on April 1, 2006, and is one of the most popular sections of the Income Tax Act. This is because it allows taxpayers to reduce their taxable income; this they can do by making tax-saving investments, or by incurring eligible expenses.

Click here for live coverage of Finance Minister's speech

(2.) A successor to the now-defunct Section 88, this section allows for a maximum deduction of up to ₹1.5 lakh per year from a citizen's total salary during a financial year. Up to 2014-15, the maximum limit was capped at ₹1 lakh.

Follow income tax-related announcements here

(3.) The deductions, however, are not applicable if you choose to pay tax under the new regime, which came into effect on April 1, 2020 (under the existing system, an individual can choose between the old and new regime).

Also Read | Nirmala Sitharaman dons bright red saree with temple border for Budget 2023

(4.) To save tax, the following investment options are available under Section 80C: National Pension System (8-10% rate of interest), Equity Linked Savings Scheme (12-15%), Public Provident Fund (7.1%), Senior Citizens Savings Scheme (7.4%), National Savings Certificate (6.8%), Unit Linked Insurance Plan (8-10%), Fixed Deposit (Up to 8.4%), and Sukanya Samriddhi Yojana (7.6%).

Also Read | Budget 2023: Will govt change PPF investment limit? What about income tax slab?

(5.) Section 80C is further divided into various sections. Also, only individuals and Hindu Undivided Families (HUFs) can claim deductions under it.
Watch: Budget 2023: Big relief for taxpayers ; No tax for income up to
₹

7 lakh | Check revised rates here
Budget 2023: Sitharaman joins league of Manmohan Singh, Jaitley for this record
Union finance minister Nirmala Sitharaman has joined a select league of ministers to present five consecutive federal budgets in independent India. Sitharaman is only the sixth finance minister to do so, joining the league of ministers like Manmohan Singh, Arun Jaitley and P Chidambaram. Sitharaman's budget for the fiscal year starting April 2023 is her fifth straight since 2019.
The other finance ministers who presented the annual budget for five consecutive years are Arun Jaitley, P Chidambaram, Yashwant Sinha, Manmohan Singh and Morarji Desai.
Jaitley presented five budgets in a row from 2014-15 to 2018-19 after taking charge of the crucial ministry in the Modi Government in 2014. The interim budget for 2019-20 was presented by Piyush Goyal who was holding the additional portfolio owing to the ill health of Jaitley.
Follow Budget 2023 Live Updates Here
Sitharaman assumed the charge of the finance ministry in the Modi 2.0 government and has been at the helm of affairs since then. Under Sitharaman, India weathered the Covid pandemic with an array of policy measures announced for the poor and continued its tag of the fastest-growing major economy and a 'bright spot' in the world economy.
In 2019, Sitharaman became the second woman to have presented the budget after Indira Gandhi, who had presented the budget for the financial year 1970-71.
Congress leader P Chidambaram in the UPA government had presented five budgets in a row from 2004-05 to 2008-09.
UNION BUDGET 2023: FULL COVERAGE
In the NDA-led Atal Bihari Vajpayee government, Yashwant Sinha presented the interim and final budgets for 1998-99. After the general elections in 1999, Sinha presented four budgets – 1999-2000 to 2002-03.
During the Narasimha Rao government, Manmohan Singh was given charge of the finance portfolio and he presented budgets from 1991-92 to 1995-96. Singh's 1991-92 Budget with a host of economic reforms to liberalise the economy, gave a new direction to India.
Former Prime Minister Morarji Desai, who holds the tag of presenting 10 Budgets, the maximum number by any finance minister, had presented five of them in a row. The five annual budgets were presented from 1959-60 to 1963-64 during his stint as finance minister.
(With PTI inputs)