US heads to Dutch, Japanese help over China chip crackdown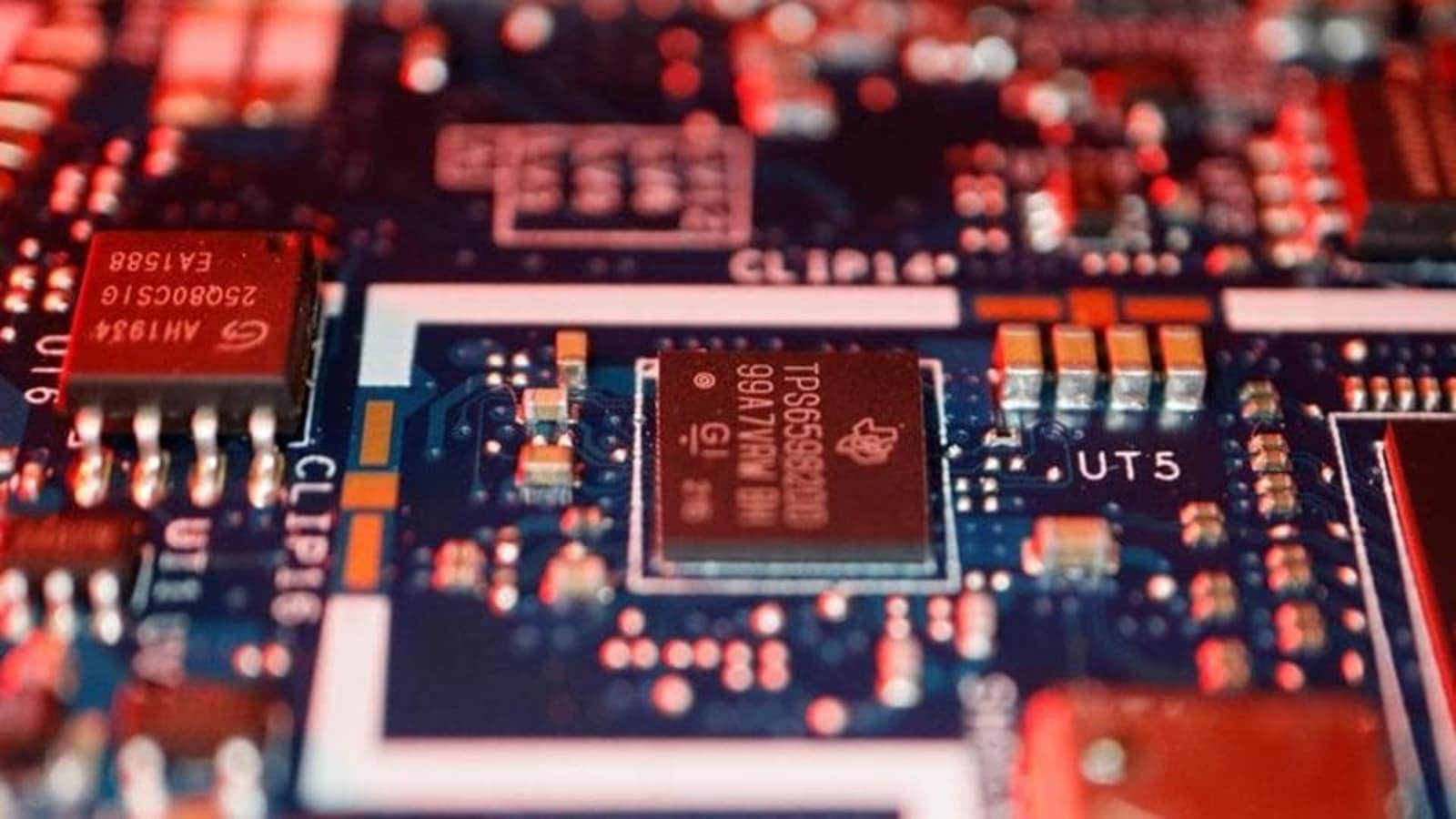 The Netherlands and Japan, home to key suppliers of semiconductor manufacturing equipment, are close to joining a Biden administration-led effort to restrict exports of the technology to China and hobble its push into the chips industry.
Read here: US-China relation is at an inflection point
The Dutch and Japanese export controls may be agreed to and finalized as soon as the end of January, according to people familiar with the matter. Japan's prime minister, Fumio Kishida, and the prime minister of the Netherlands, Mark Rutte, discussed their plans with US President Joe Biden at the White House earlier this month.
"I'm fairly confident that we will get there," Rutte said Thursday in an interview with Bloomberg News on the sidelines of the World Economic Forum in Davos, Switzerland.
The Hague and Tokyo likely won't go as far as Washington's restrictions, which not only limit exports of American-made machinery but also impede US citizens from working with Chinese chipmakers. Even so, Beijing may find itself even more cut off from either the technology or know-how it needs to build the most advanced kinds of semiconductors once all three countries act.
While the US is home to the biggest group of chip-gear makers, the Netherlands boasts ASML Holding NV, which controls the market for lithography technology that's one of the most important steps in producing the electronic components. Japan's Tokyo Electron Ltd. is a major rival to US companies in other types of machinery. Without access to their state-of-the-art products and those supplied by US firms Applied Materials Inc., Lam Research Corp. and KLA Corp., Chinese companies would find it almost impossible to build production lines capable of the most advanced chip manufacturing, analysts say.
Applied Materials, Lam Research and KLA all traded down by more than 2%, in line with broader market moves.
A spokeswoman for the White House's National Security Council declined to comment.
Read here: India, US to use TPF meet to focus on 'big picture' of trade ties
China Foreign Ministry spokesman Wang Wenbin said Friday at a regular press briefing in Beijing that the US effort showed its "selfish hegemonic interest" and that Washington was "seeking to benefit itself at the expense of its allies."
Beijing "would follow what is developing an defend our own interests," Wang added.
The Biden administration issued sweeping new rules in October that include restrictions on the supply of US manufacturers' most advanced chipmaking equipment to Chinese customers and limits on Americans working for Chinese semiconductor firms, a move aimed at choking off access to certain expertise.
A comment period on the Commerce Department's rules — opposed by some US semiconductor companies but supported by lawmakers in both parties — closes Jan. 31. Republicans in Congress have pressured Commerce Secretary Gina Raimondo to crack down even tighter on Chinese chipmakers, questioning in a letter on Wednesday whether the export controls are being sufficiently enforced.
Semiconductors have become a key battleground for the growing rivalry between the world's two largest economies. The US is the inventor and largest provider of the technology, while China is the biggest single market. Beijing's dependence, combined with growing efforts by Washington to limit access to advanced chips and their military use, have prompted China to seek to reduce its reliance on imports.
For Biden, broadening his move against China to include the Netherlands and Japan will add to its effectiveness. For the Dutch and Japanese, as for some US companies, the geopolitical concerns must be weighed against losing access to a huge market.
"I commend the Biden administration for working with our partners to apply export controls on equipment used to make advanced semiconductors and am eager to scrutinize the specifics of what comes out of these talks," Texas Representative Michael McCaul, who chairs the House Foreign Affairs Committee, said in a statement to Bloomberg News. "A Republican Congress is ready to use its authorities to protect U.S. national security and defend human rights, should the outcomes not substantially match the controls currently in place."
Read here: We're in a chip war: Samsung veteran sounds alarm on South Korea losing ground
McCaul is set to meet with Raimondo to discuss the matter on Thursday. It's uncertain how long it will take the other countries to implement their measures.
"It could even be something which just happens without big announcements," Rutte said in the interview. "It's still not clear. It depends a bit on how the discussions with various countries will evolve."
After the US announcement in October, some American companies were forced to warn investors that they may lose out on billions of dollars in future China revenue. Since then, they've argued it also exposes them to losing market share, if overseas competitors are allowed to continue to operate in China relatively unrestricted.
Tokyo Electron has said the general clampdown on its Chinese customers is already hurting business, while ASML has said that demand elsewhere in the world for its most advanced products can make up for any revenue shortfall from China.
US immigration: 2024 H-1B registrations will open on this date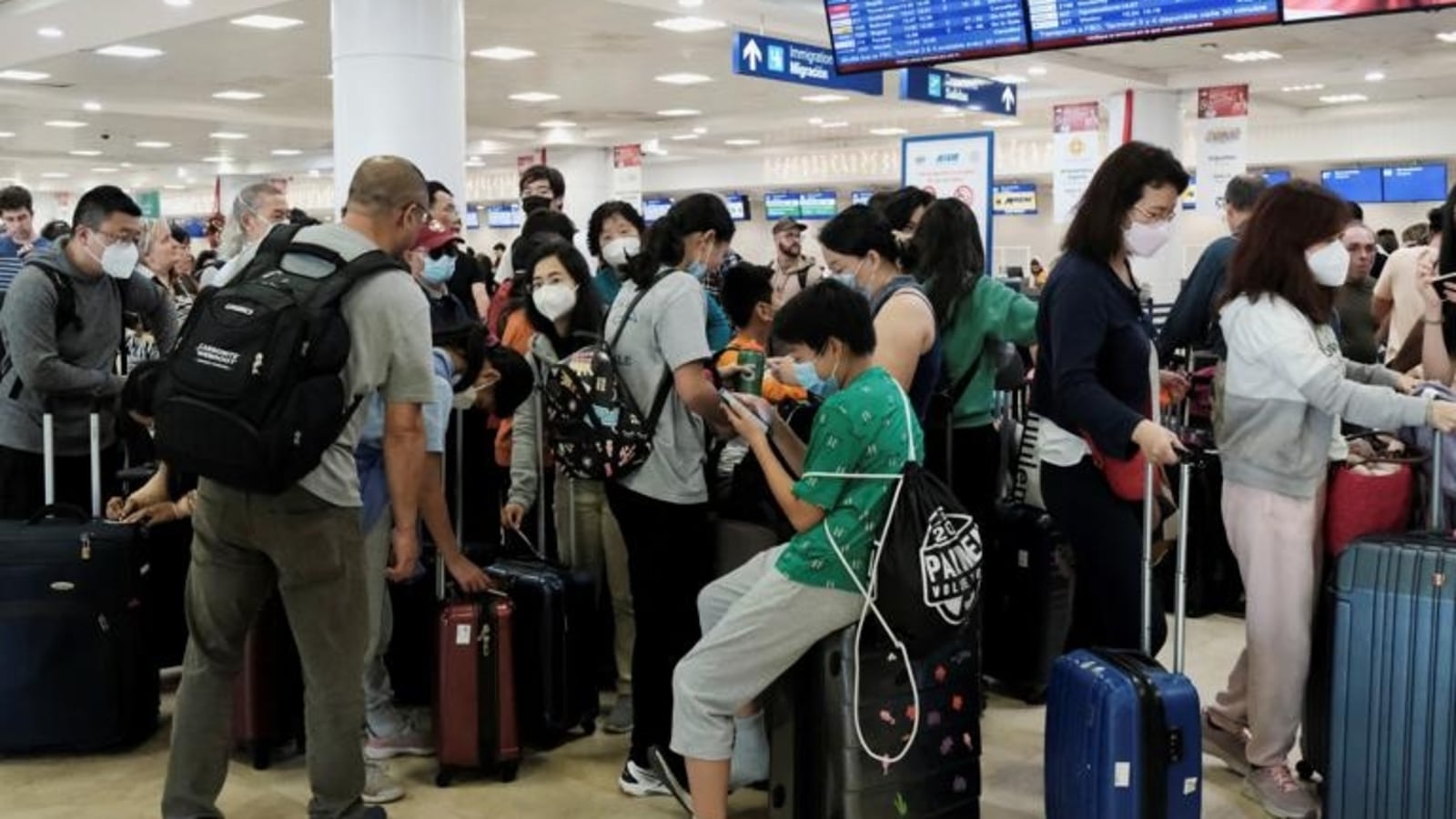 The initial registration period for 2024 H-1B work visas will open from March 1 to March 17, 2023, according to a statement by the US Citizenship and Immigration Services (USCIS). During this period, prospective applicants and representatives can complete and submit the required details using USCIS' online H-1B registration system, as per the press release.
To track registrations, USCIS will give a confirmation number for each registration submitted. However, this number cannot be used to track one's case status.
A registration fee of $10 will be levied and prospective H-1B cap-subject petitioners or their representatives should use a myUSCIS online account for each beneficiary's electronic registration and subsequent selection process. US employers and agents submitting their own registrations should use a 'registrant' account. They will be allowed to create new accounts from February 21.
USCIS added that although representatives can add clients to their accounts at any time, beneficiary information and registration can be submitted by the representatives and registrants only by March 1. Through a single session online, petitioners and representatives can submit registrations for several beneficiaries. There is a provision to edit and save draft registrations in the account before payment and final submission of registration.
If the immigration agency receives enough registrations by March 17, registrations will be chosen randomly and selection notifications will be sent through myUSCIS account. In case of less registrations, all forms submitted in the initial registration period and which fulfil the requirements will be chosen. Account holders can expect an update from USCIS by March 31.
According to the USCIS notice, the U.S. Treasury Department has agreed to a temporary rise in the daily credit card transaction limit from $24,999.99 to $39,999.99 for the FY 2024 H-1B cap season due to the high volume of earlier registrations that surpassed the daily credit card limit. USCIS will share more information on the same before the initial H-1B registration period begins.
USCIS also added that an "H-1B cap-subject petition, including a petition for a beneficiary who is eligible for the advanced degree exemption, may only be filed by a petitioner whose registration for the beneficiary named in the H-1B petition was selected in the H-1B registration process".
H-1B visa is a temporary and non-immigrant work visa through which foreign professionals are hired by US companies in specialty jobs, typically in IT, finance, engineering. The initial duration of an H-1B visa category is three years, which may be extended for a maximum of six years.
Amid the massive layoffs across tech giants, a large number of Indian IT professionals, who are on non-immigrant work visas like H-1B or L1, are now scrambling for options to stay in the US to find a new job within the stipulated period. Those on H-1B visas have to find a new job within 60 days or else they would be forced to return to India.
A recent report also stated that the Joe Biden administration has proposed to hike the fee for work visas such as H-1B and also L visas, which are usually borne by the employer, thus increasing the cost of hiring.
Adani says $2.5 billion FPO 'on schedule' amid Hindenburg row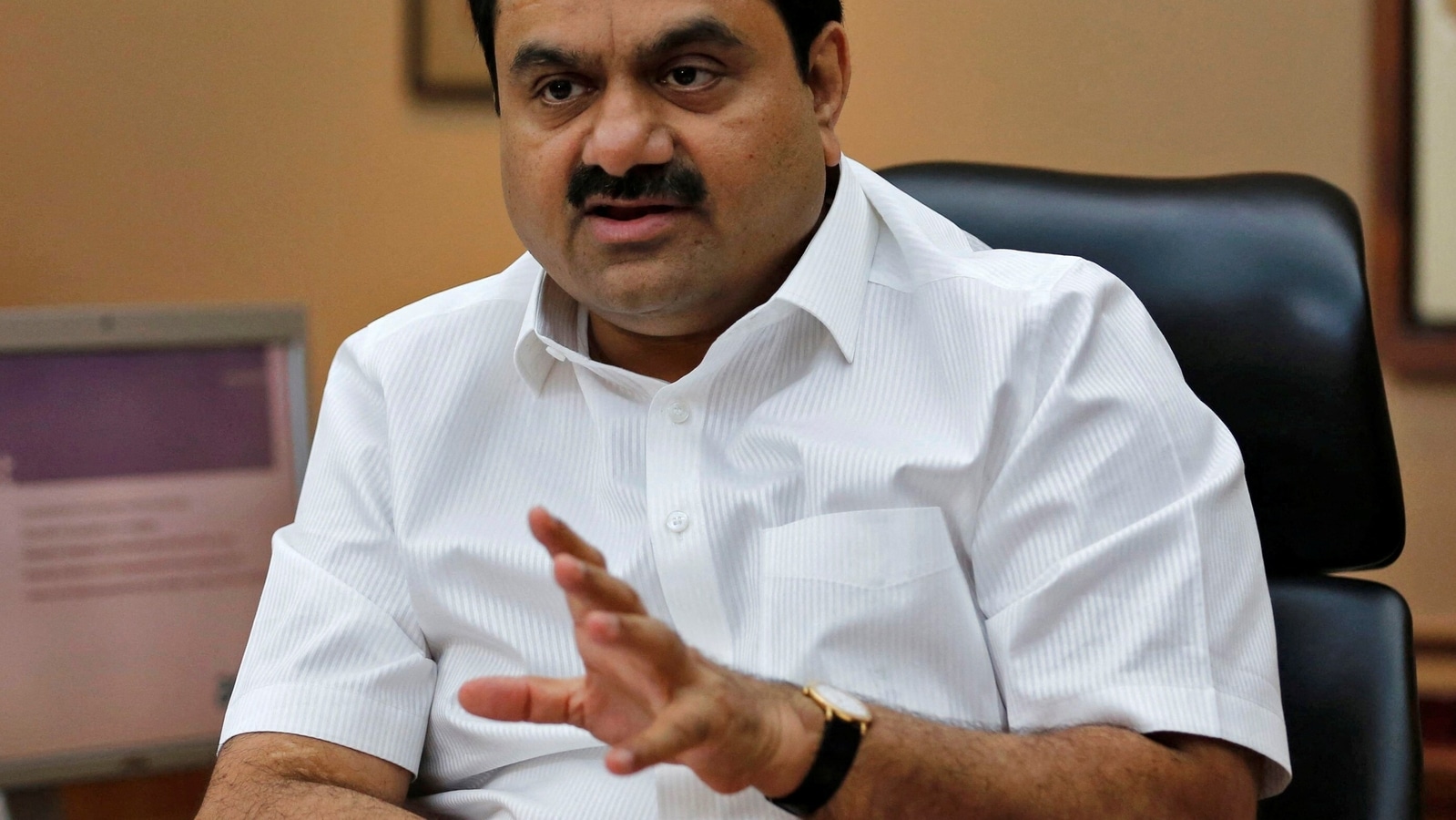 A $2.5 billion share sale by India's Adani Enterprises remains on schedule at the planned issue price, the company told Reuters on Saturday, while sources said bankers were considering changes due to a market rout in the group's shares.
Bankers on the deal were considering extending the sale or cutting the issue price after shares of Adani plunged following a report from a U.S. short seller, three people familiar with the matter told Reuters on Saturday.
Adani Group in a statement said: "There is no change in either the schedule or the issue price."
"All our stakeholders including bankers and investors have full faith in the FPO (Follow on Public Offer). We are extremely confident about the success of the FPO," it said.
Seven listed companies of the conglomerate controlled by one of the world's richest men, Gautam Adani, have lost a combined $48 billion in market value since Hindenburg Research on Tuesday flagged concerns about debt levels and their use of tax havens.
The Adani Group has called the report baseless and said it was considering taking action against Hindenburg.
Sources had said that among the options the bankers were considering included extending the Tuesday subscription closing date by four days.
Friday's 20% fall in shares of group flagship Adani Enterprises dragged it 11% below the minimum offer price of the secondary sale.
On the first day of retail bidding on Friday, the issue attracted around 1% of its targeted number of subscribers, raising concerns over whether it would be able to proceed.
Investors, mostly retail, had bid for around 470,160 of the 45.5 million shares on offer, stock exchange data showed.
"Everyone was shocked. They did not expect such a poor response," one source said.
The other option being considered by bankers is lowering the price, the sources said, with one saying it could be cut by as much as 10%.
Adani had set a floor price of 3,112 rupees ($38.22) per share and a cap of 3,276 rupees – well above their close at 2,761.45 rupees on Friday.
A decision was expected on Monday, the sources said.
"Revision in price band or time extension of public issue can technically be undertaken with a newspaper advertisement and issuing an addendum," said Sumit Agrawal, managing partner at Regstreet Law Advisors and a former officer of the Indian capital markets regulator.
The sale is being managed by Jefferies, India's SBI Capital Markets, and ICICI Securities, among others. They did not immediately respond to requests for comment.
The Hindenburg report questioned how the Adani Group used entities in offshore tax havens such as Mauritius and the Caribbean islands.
It said key listed Adani companies had "substantial debt", which put the entire group on a "precarious financial footing".
Laid off? Here's how you can protect your money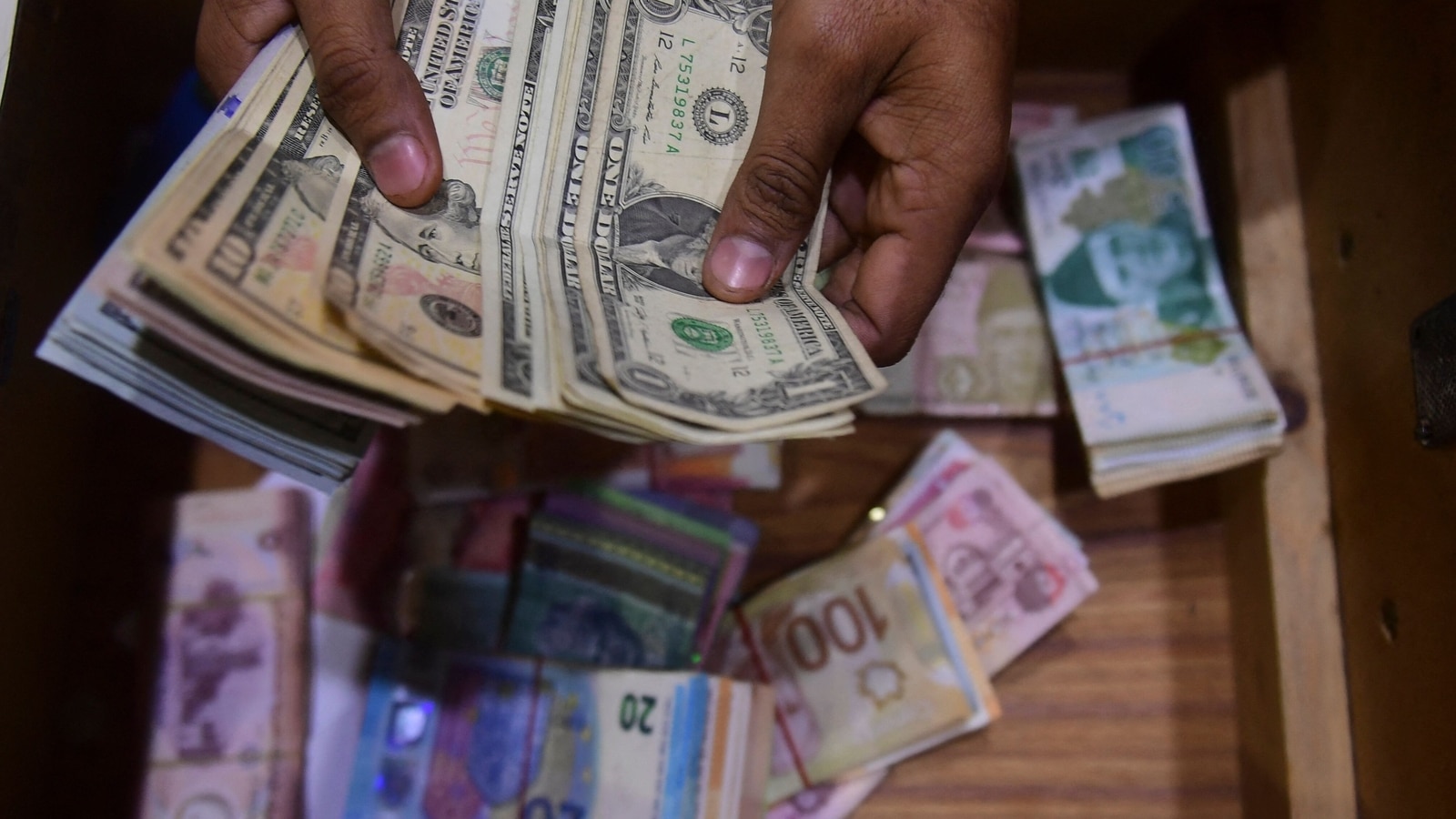 If you've just been laid off, you're probably feeling unmoored and worried about what happens next, especially if this is the first time you're going through it.
Beyond the obvious (like doing a detailed review of expenses), there are some more nuanced crucial steps to ensure you don't make the situation go from bad to worse. For those who worked for a tech firm or bank — you're probably getting a pretty generous severance package and benefits, so you'll want to avoid any missteps to make the most of them.
First, review the severance agreement and make sure you understand the terms — most importantly, how long you have to sign and return it. If you work for a huge company that just laid off thousands of employees, there probably isn't much room for negotiation.
But if you were at a smaller firm, don't assume you can't ask for things, such as job placement help. And don't forget about miscellaneous items like unused vacation days or unreimbursed expenses.
Regardless of the size of your company, pay special attention to any noncompete clauses that would prevent you from working for a certain amount of time.
If part of your compensation was in the form of stock options or restricted stock units, the severance agreement should also detail how unvested equity compensation will be treated (you should check your stock incentive plan and grant documents, too, so you know exactly what's outstanding).
Some compensation agreements specify that you'll lose out on any unvested equity when you're terminated, while others may provide for immediate vesting for some or all of it, including a set period to exercise shares. For example, Alphabet chief executive officer Sundar Pichai said the firm was accelerating the vesting of restricted stock units for a period of time for laid-off employees.
On the tax front, severance pay can be tricky. It's generally taxed at the same rate as the rest of your income — but as with a bonus, how much an employer withholds for taxes will depend on how the severance is paid out. If it's separate from normal wages, a flat withholding rate of 22% applies. If that's lower than your income tax rate, you could be on the hook for the difference come tax time. If some or all of your severance is paid as a lump sum, it could push you into a higher income-tax bracket.
If you do receive severance as a lump sum, you'd be wise to put as much of it as you can to work. Look to liquid safe havens that are yielding more than they have in years — high-yield savings accounts, money-market funds and Treasury bills.
When it comes to 401(k)s, laid-off workers usually have a few options. They can keep their retirement accounts with their prior employer, or roll them over into an IRA or a new 401(k) once they find a job.
Before making any moves though, check to see if your termination is effective immediately or if you're still on the payroll for a few more weeks. If it's the latter, try to super-fund your 401(k) to get your employer's matching dollars — it's basically free money, says Rachel Elson, a certified financial planner.
The most important thing to remember if you do a 401(k) rollover: Transfer it directly to an IRA custodian, not to you, the account holder. If you don't, you'll be subject to a mandatory income tax withholding of 20%.
For health-care coverage, it's wise to price out the differences among continuing coverage with your prior employer via Cobra, going through the individual health insurance marketplace, or for those who are married, joining a partner's plan. (And you don't have to wait until open enrollment for the last option; a layoff is considered a qualifying event for health-care coverage.)
Lastly, don't forget about any life insurance coverage you may have had at your company. Many tech firms offer such generous death benefits that some employees never bother getting additional coverage. If you've been laid off, it's important to revisit that, according to Elson. If you're single without any dependents, it's probably OK to just let it go for now. But if you have someone depending on you for income, such as a child or an elderly parent, you'll want to look into a term life policy.
The length of time someone should budget to be jobless is anyone's guess, especially in this economy. Still, those recently laid off should take some heart: data from the Bureau of Labor Statistics shows almost 70% people were able to find jobs within four months.