Farah Khan welcomes brother Sajid Khan, Abdu Rozik with burgers and fries | Bollywood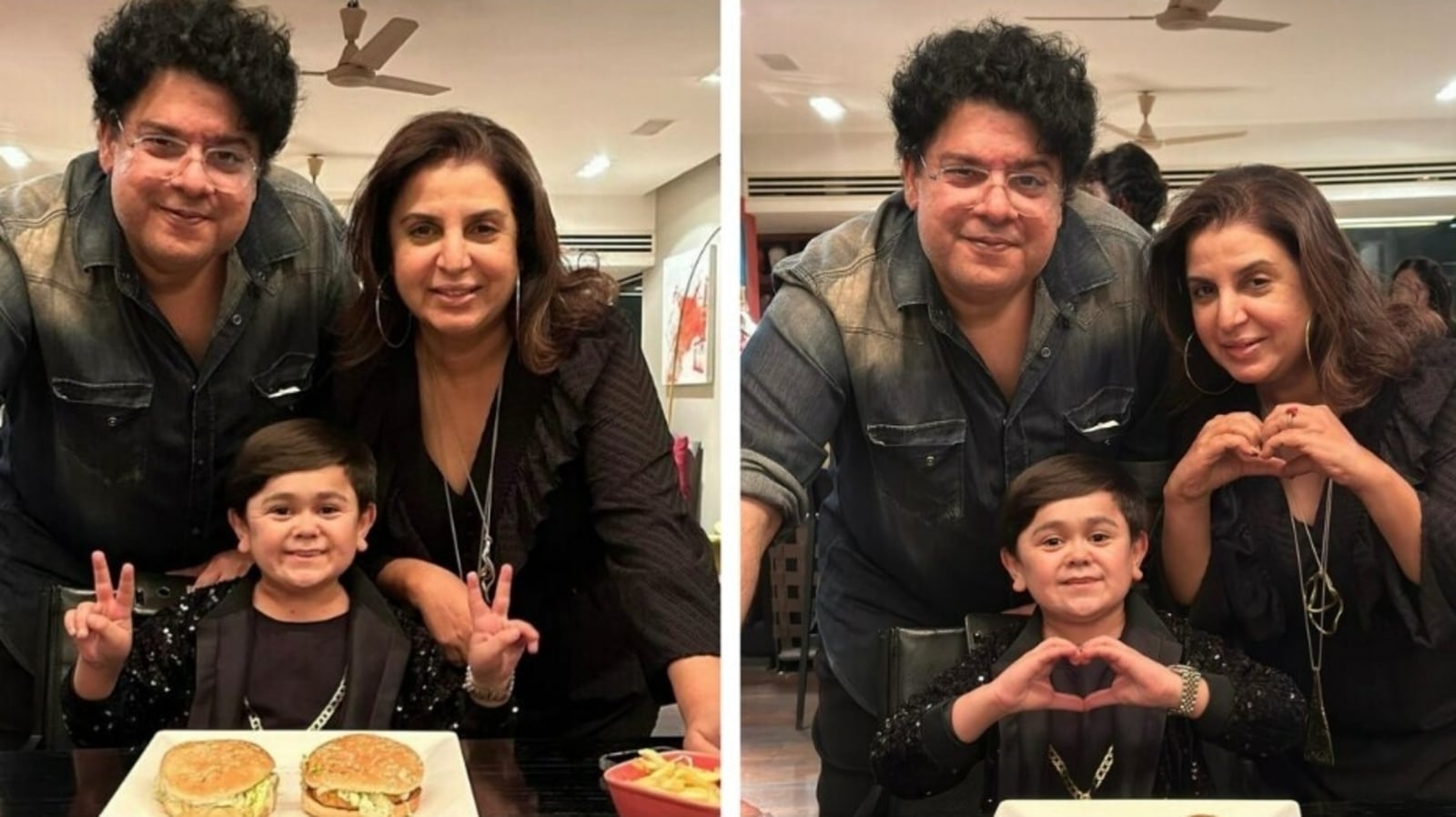 Filmmaker Farah Khan took to Instagram and shared pictures with director-brother Sajid Khan and singer-wrestler Abdu Rozik. Sajid and Abdu took voluntary exits from Bigg Boss 16, one after the other on Saturday and Sunday. Farah posed happily as she enjoyed burger and fries party with Sajid and Abdu. She called themselves 'mandli.' Along with fans, her celebrity friends like Malaika Arora, Bhavana Pandey, Kashmera Shah among other reacted to her post. (Also read: Farah Khan asks Sajid Khan 'kya aap ek purush hai', Bigg Boss 16 fans say: 'She just roasted her brother badly')
Farah shared a series of pictures. In one of them, she sported a black full sleeves top with black pants. Abdu also twinned with her, and wore a black glittery coat with black T-shirt and pair of black pants. Sajid can be seen in denims jacket with pair of black pants. In the pictures, the three posed together as they flashed radiant smiles while looking into the camera, with a table of burgers and a bowl of fries kept in front of them. In another picture, Farah and Abdu made a heart with their hands and looked happy. Farah also posted a cute picture of brother Sajid with Abdu.
Sharing the photos on Instagram, Farah captioned them, "My 2 favourites this season of #Biggboss 16….sometimes its even better to just win hearts (three red heart emojis)." She tagged Abdu and Sajid on the pictures. She used 'mandli', 'family' and 'burgir' as the hashtags on the post. Actors Malaika Arora, Yuvika Chaudhary, fashion designer Seema Kiran Sajdeh, Bhavana Pandey dropped heart emojis. Entrepreneur Anam Mirza wrote, "Favs (red heart emojis)."
Reacting to the pictures, one of Farah's fans wrote, "Best surprise picture, mandali (group) could get." Another fan commented, "Tum logo ne toh aag laga di BB mai (You guys have rocked on Bigg Boss show)." A fan of Abdu and Sajid's wrote, "Show is boring without these two guys." "Both are heart of Bigg Boss 16….", added one. "You won the heart, Sajid bro", wrote another.
Taking to Instagram Stories, Farah captioned one of the pictures with Sajid and Abdu, "My 2 favourites…finally home (finally home)." She wrote, "Long son, short son…sometimes winning hearts is even better" for Sajid's solo photo with Abdu.
In his farewell speech on Bigg Boss 16 on Sunday's episode, Sajid Khan joined his hands and said with tears in his eyes, "Jo jo mere kisi se bhi jhagde ho, haath jorke mafi mangta hu. Lekin aap logo ka bahut support raha (I fold my hands to apologise to all those I fought with. But you people supported me a lot)." He took a voluntarily exit to shoot for his upcoming film, 100 percent. The film stars Riteish Deshmukh, Shehnaaz Gill, Nora Fatehi and John Abraham.
Pathaan effect | Shah Rukh, Salman, Aamir, Akshay, Ajay: Who said the era of superstars is over? | Bollywood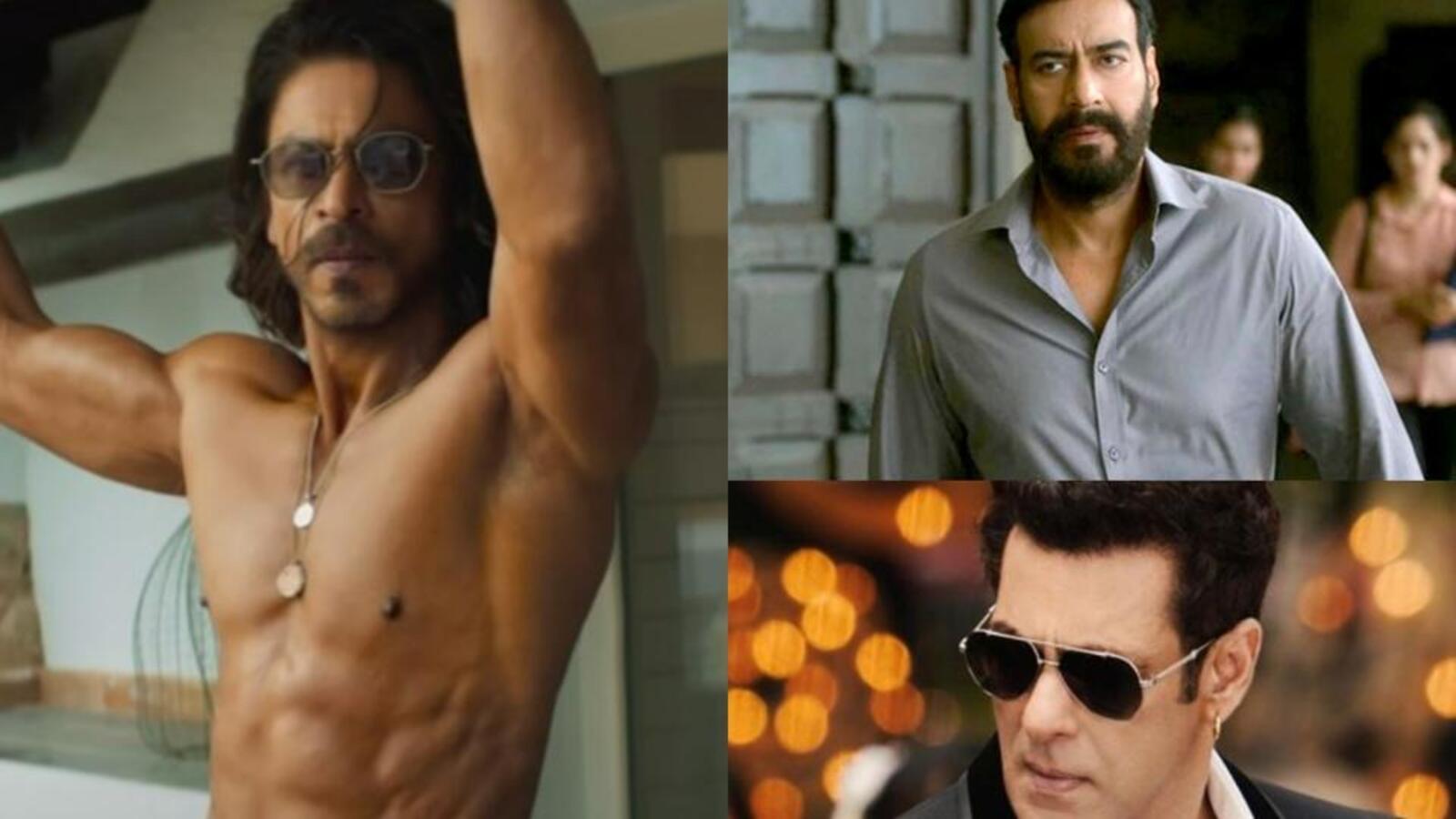 'Lekin hamari jagah lega kaun?'
'Humein hi karna padhega bhai, bachhon pe nahi chhod sakte!'
This banter between the characters of Shah Rukh Khan and Salman Khan in the record-breaking Pathaan isn't an innocent conversation even on the surface of it. Both of them are in on the joke about a larger question- is their reign as superstars over? Is the era of stars done with, does only the content matter?
The answer lies in what Pathaan has done. Apart from breaking (and setting new) records, the major reason cited everywhere is: people thronged the theatres to witness their King of Romance, turn into an action hero. Compare this to the chatter about how his career was deemed to be over until now.
WHO IS A SUPERSTAR?
The definition of a superstar isn't just limited to box office numbers, it's to do with how much cultural impact the person will have. Filmmaker R Balki, who has also had extensive ad world experience and worked with the likes of Amitabh Bachchan, Akshay Kumar And Shah Rukh as well, says, "A person for whom you are willing to pay money to watch, it's simple. But then you see actors like Ajith, who doesn't appear in any other place, not a single advertisement or interview. You only get to watch him on screen, there's a mystique around the star."
Manoj Desai, executive director, G7 multiplex and Maratha Mandir cinema, opines, "Public ke dil mein jagah honi chahiye. Jo aam aadmi pe beet rahi hai, agar usse voh star connect kar paaye, toh log kehte hain 'arre yeh toh meri kahaani hai' Aaj ke time pe jo superstars hain voh hain Shah Rukh, Salman, Akshay aur Ajay."
STARS ENHANCE CONTENT
Of late, ever since a few films starring these biggies didn't work, people had started saying their time is over. Content became the hotword with OTT coming in. Suddenly these stars found their previous years of success being looked at as a result of lack of entertainment options for viewers.
Abhishek Pathak who co-produced and directed Devgn's recent hit Drishyam 2 says, "Content and superstars together can fly so high. Content alone will go to a certain limit obviously. Eventually, the star makes everything work. No one could have imagined Pathaan or Drishyam 2 without them (Shah Rukh and Ajay). Stars will never go away, people are there to watch them."
WHAT HAPPENS TO THE 'STARS ARE OVER' DEBATE?
"Superstars of the 90s can never be written off. Unfortunately, people are quick to write their obituaries after a film flops. Flops are a part of every star's life. Ditto for SRK. He went through rough weather with many films flopping, and look how he bounced back. I can say that his name alone can sell tickets," says trade analyst Taran Adarsh. Similarly, Aamir Khan's last film, Laal Singh Chaddha didn't work, but his previous hits such as Dangal and 3 Idiots are proof of his fan base.
Balki, however believes that Shah Rukh's example is an exception. "A star like SRK is very rare. When he goes away for four years, people want to see him. I don't know the broad classification of superstars, this is the case of one person here," says the 57-year-old.
CAN TODAY'S GENERATION REPLICATE THIS?
Adarsh says there are very few who have it in them, such as Ranbir Kapoor, but it will take them time. Trade expert Atul Mohan points out to how some actors start calling themselves 'superstar' after one or two hits. "Unke PR agencies kaam pe lag jaate hain. They don't understand ek film chalne se nahi hota, you have to be consistent. Aaj bhi, in 2023, if you see closely, there is still anticipation around SRK, Salman, Ajay's films," he says.
"Today, an actor's team tells them to put pictures online when they work out, eat, what not. People think aise hi dekhne ko mil raha ho, movie kya jaake dekhna," he feels.
Hrithik's girlfriend Saba Azad reacts to people talking about her personal life | Bollywood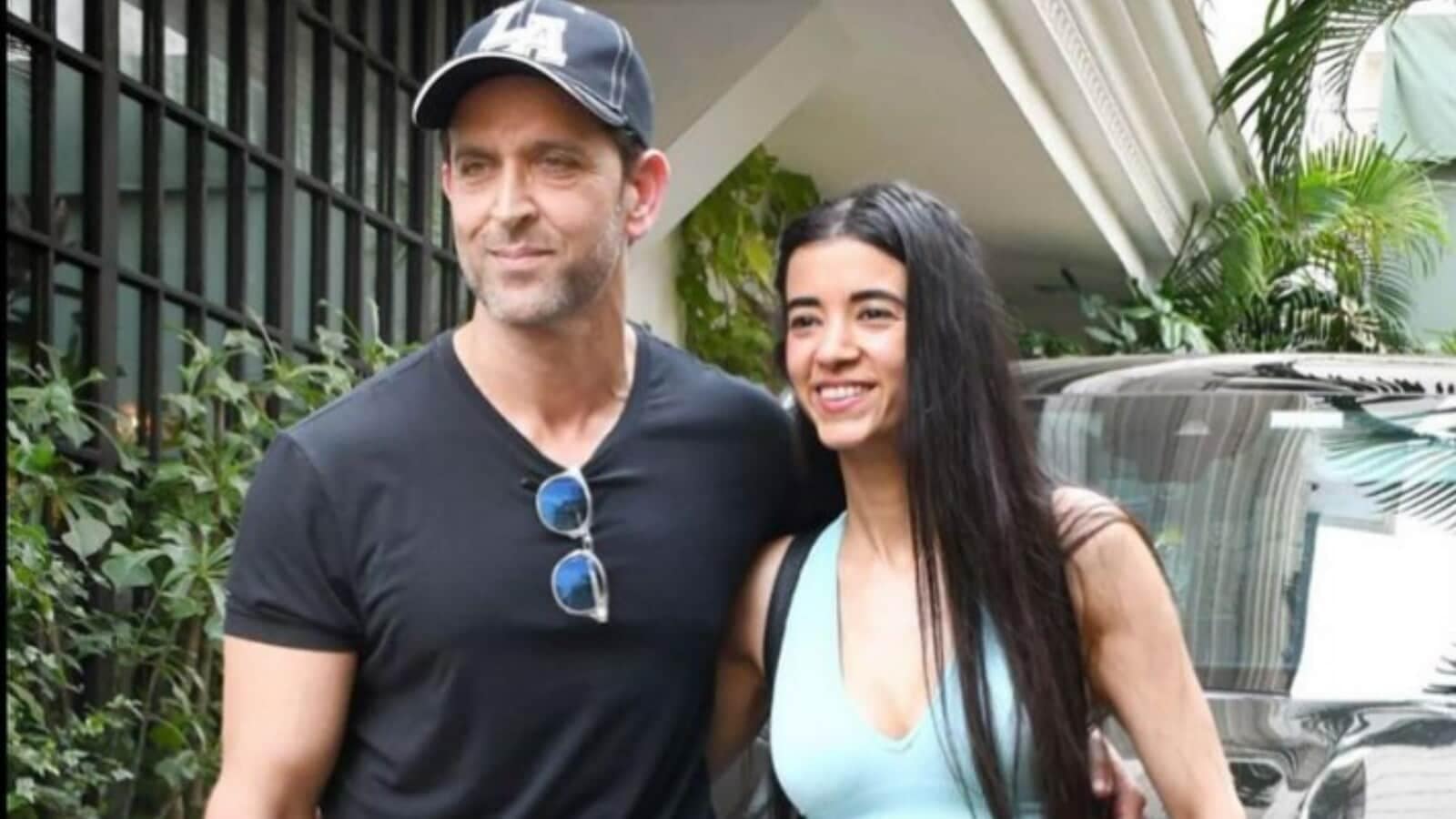 Actor-singer Saba Azad, who is dating actor Hrithik Roshan, has spoken about how people talk about her personal life. In a new interview, Saba said about showbiz that 'this is one industry', where a person's personal life is discussed. Saba also talked about 'commercial Bollywood music'. (Also Read | Hrithik Roshan, Saba Azad party with Sunaina Roshan on her birthday)
Rumours about Hrithik and Saba's relationship started, when they were spotted on a dinner date together in February last year. Later, she also joined Hrithik's family for a get-together. The rumours came to an end after the two walked hand-in-hand at filmmaker Karan Johar's 50th birthday bash in May, last year. Hrithik was previously married to interior designer Sussanne Khan.
In an interview with News18, Saba said about the attention her relationship with Hrithik gets, "If one was to go to work, anywhere else, to any other field, you go to work, you come back home, nobody is discussing your personal life. Your personal life is your business. But I find this is one industry where it would be discussed. But having said that, let's not talk further about it."
Talking about music in Bollywood, Saba added, "To be honest, I don't know what commercial Bollywood music is anymore. Bollywood not only… It gets inspired, borrows, and makes its own, (there are so many genres). You can't really be like 'this is Bollywood music.' Because sometimes you're listening to Raggea, sometimes it's dubstep, drum, and base, or straight-up pop. So I don't think Bollywood is one thing. It is many facetted, many coloured things."
Saba and Hrithik are often seen together in Mumbai as they step out for dates and events. She also spends time with his family members. They have also taken several vacations together so far. However, an official confirmation of their relationship is still awaited.
Hrithik will be next seen in director Siddharth Anand's aerial action thriller film Fighter opposite Deepika Padukone and Anil Kapoor. The film is all set to hit the theatres in January 2024. He was last seen in Vikram Vedha, the Hindi remake of the Tamil hit of the same name. The film also starred Saif Ali Khan and Radhika Apte.
Saba will be next seen in the film Songs of Paradise alongside Soni Razdan. She recently lent her voice to the title track of the upcoming series Farzi. Titled Sab Farzi, the song has been composed by music composer duo Sachin-Jigar and penned by Priya Saraiya.
Rakhi Sawant's husband Adil Khan Durrani holds her hand during mom's last rites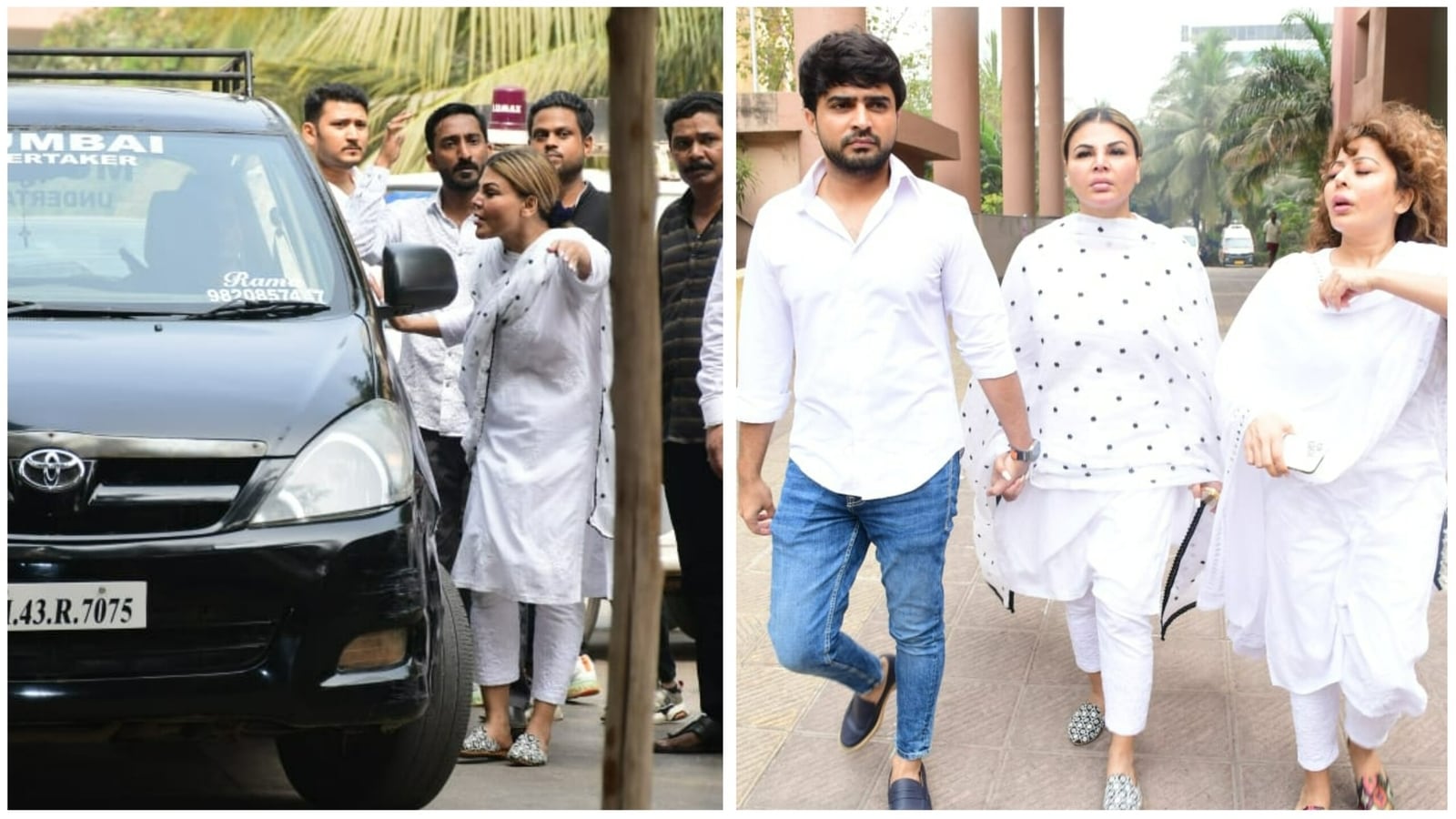 Rakhi Sawant's mother Jaya Sawant died after a long battle with cancer on Saturday. On Sunday, Rakhi and her husband Adil Khan Durrani were seen at the Dr RN Cooper Municipal General Hospital in Mumbai to take care of the arrangements for her final rites. Rakhi had informed on Instagram that her mother will be buried at the Oshiwara Christian Graveyard in Mumbai on Sunday. Also read: Rakhi Sawant cries inconsolably after her mom dies of cancer in Mumbai hospital; Jackie Shroff, Aly Goni express shock
Rakhi and Adil were seen walking hand-in-hand as they arrived at the Cooper hospital ahead of her mom's final journey to the graveyard. Rakhi, in a white salwar-suit, was also seen guiding the van, which carried her mom's casket to the graveyard. A few near and dear ones were also seen along with them.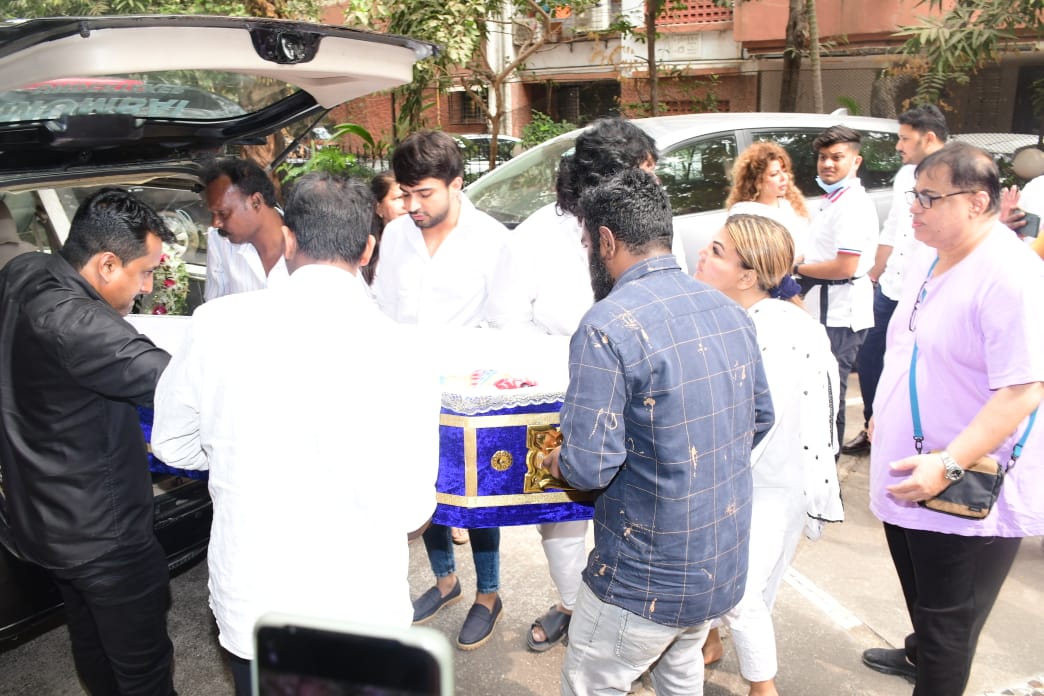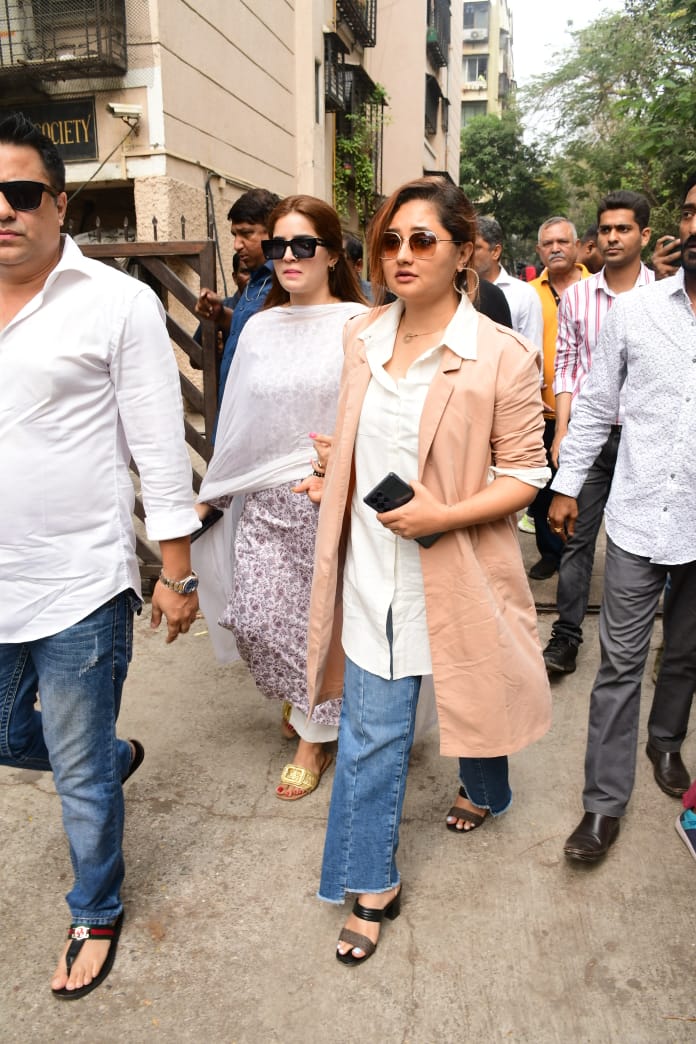 Jaya died at around 9pm on Saturday, according to Deepak Namjoshi, pulmonologist and director, CritiCare Asia Multispecialty Hospital and Research Center, Juhu. She was 73. According to Deepak, Jaya had stage four endometrial cancer which had spread to the brain, lungs and liver. "She was admitted around a fortnight ago. She was earlier treated at another hospital and later referred here," he told PTI Saturday night.
On Sunday, Rakhi shared a statement on her Instagram Stories, "With deep sorrow, I, Rakhi Sawant, inform you (about) the sudden death of my beloved mother. Many of you know that she was suffering from some medical conditions… I'm sad to say that she is gone… join us for the funeral service of my mother at 12 noon."
She also shared a video of her mom's last moments in pain and wrote in Hindi, "Today, my mother left me. And I have nothing to lose. I love you, Maa. Now who will listen to me, who will embrace me? I miss you, Aai." She was seen crying while sitting on the floor beside her mom's bed.
Rakhi was regularly spotted visiting her mom at the hospital and shared videos of her on Instagram. She had revealed in April last year that Salman Khan and his brother Sohail Khan had provided help for her mother's treatment.