Shreedhar Dubey: Got a lot on my plate, but I'm going slow | Web Series
Actor Shreedhar Dubey, a Lucknowite, has tasted success with latest web-series and has a string of projects lined up for release. The Masaan (2015) and Raat Akeli Hai (2020) actor is however going slow in taking up lead roles and is becoming selective.
"I am surely willing to play lead roles and I have such offers wherein the makers want to start as soon as possible to cash in on the success of Physicswallah. But now, with so many offers in hand, I'm going slow. It's almost two decades since I started my journey with a nukkad natak. Till now, audience knew my roles and character names but not me — which I see happening now. So, this makes me more responsible which I want to reflect in my work," he says on his visit to Lucknow.
Dubey says that he is a fan of characters and it has been his criteria for selecting work.
"I have never been a fan of any hero but I am a big fan of characters — Kabir of Chak De India, Circuit of Munna Bhai MBBS or Jai-Veeru-Gabbar of Sholay. So, the character is a hero for me and the lead or small role does not matter ," he says.
Telling us about his upcoming work, the Mukkabazz actor says, "I have completed Haddi with Nawazuddin Siddiqui, OMG-2 with Akshay Kumar and Pankaj Tripathi and I am playing a chemistry teacher in Varun Grover's directorial debut All India Rank. I once again play a cop in U-Turn and have a very challenging role in Dhanbad. Besides, I am currently shooting for Suspicious Partner."
He is equally excited about co-writing Bholaa with Ankush Singh. "I had earlier written the film 18.11. (2014). Then we wrote Election for Leena Yadav which will be shot next. Due to this film and through her husband Aseem Bajaj (a DOP) we got the Ajay Devgn film. I really like writing, meeting people and reading, but acting is my first love," he adds.
After visiting his former college (Shri Jai Narayan Mishra PG College – KKC) he says, "I can get numerous awards in life but becoming chief guest at my college where I did Intermediate and graduation is the biggest achievement of life. I did my first nukkad natak for National Service Scheme (NSS) with Anshumali (Sharma) sir and returning to inspire youngsters is a very emotional and nervous moment for me. But, the biggest regret of my life is that today I can't show my success to my father and mother… The world would be a better place if they were here to watch me succeed."
Pathaan box office: Hindi version collects 296 cr in 6 days, set to cross 300cr | Bollywood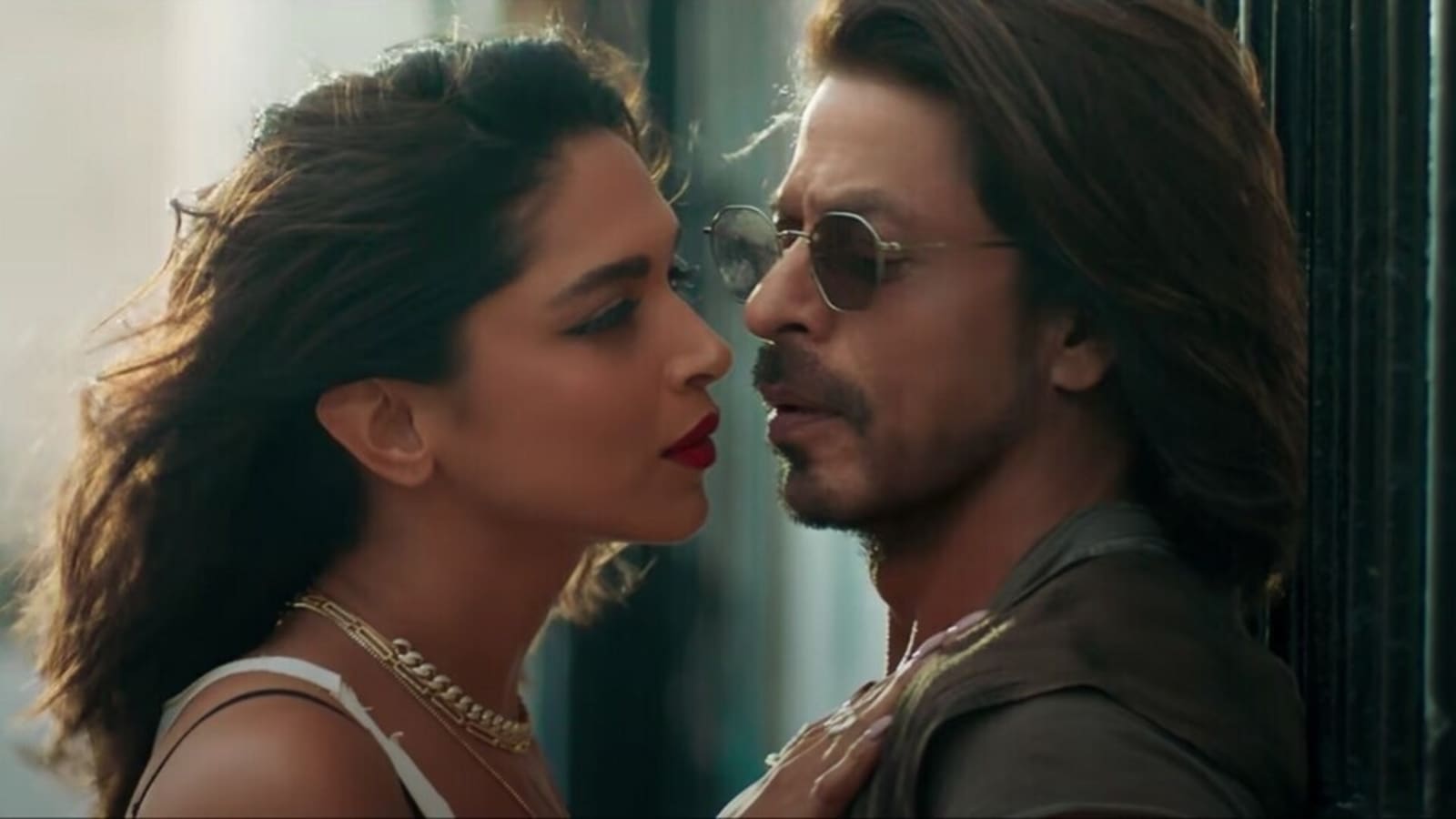 Siddharth Anand's directorial Pathaan slowed down a bit on its first Monday but still managed to collect an approximate ₹25 crore nett in Hindi. It stars Shah Rukh Khan, Deepika Padukone and John Abraham in lead roles along with Dimple Kapadia, Ashutosh Rana and others. The lead cast had conducted their first public event on Monday where they talked about the film's success, its sequel and more. Also read: Shah Rukh Khan talks about Pathaan's sequel, days after film's release. Here's what he said
The Hindi collection of the film now stands at around ₹296 crore, confirming it will cross the ₹300 crore mark on Tuesday. The film released on January 25 and enjoyed a five-day long weekend (though Friday was a non-holiday). The Hindi version had recorded an opening of ₹55 crore in India.
According to a report on Boxofficeindia.com, the film collected ₹25 crore nett as per early estimates on day 6. It hints at a ₹350 crore first weekend for the Hindi version. It further reported that the overseas held up very well on Monday and it looks like the film may hold the all time record grosser there in original format in just seven or eight days.
On Monday, film trade analyst Taran Adarsh called Pathaan box office a tsunami and its collections "unimaginable" and "unthinkable". The film has collected ₹542 crore worldwide in five days.
Looking at the mammoth success of Pathaan, Kartik Aaryan's upcoming film Shehzada, which was scheduled to hit theatres on February 10, has been pushed by a week. It will now release on February 17.
Speaking at the Pathaan event in Mumbai on Monday, Shah Rukh Khan said, "We are all extremely grateful to the audience and media for supporting the film so much in spite of the fact that there might have been things that would have curtailed the happy release of the film. There were times when we had to call people and ask them to please let us release our film peacefully. Film watching and filmmaking is an experience of love and I want to thank all the people who helped us release this film for the people."
Guneet Monga on The Elephant Whisperers at Oscars: 'Absolutely surreal'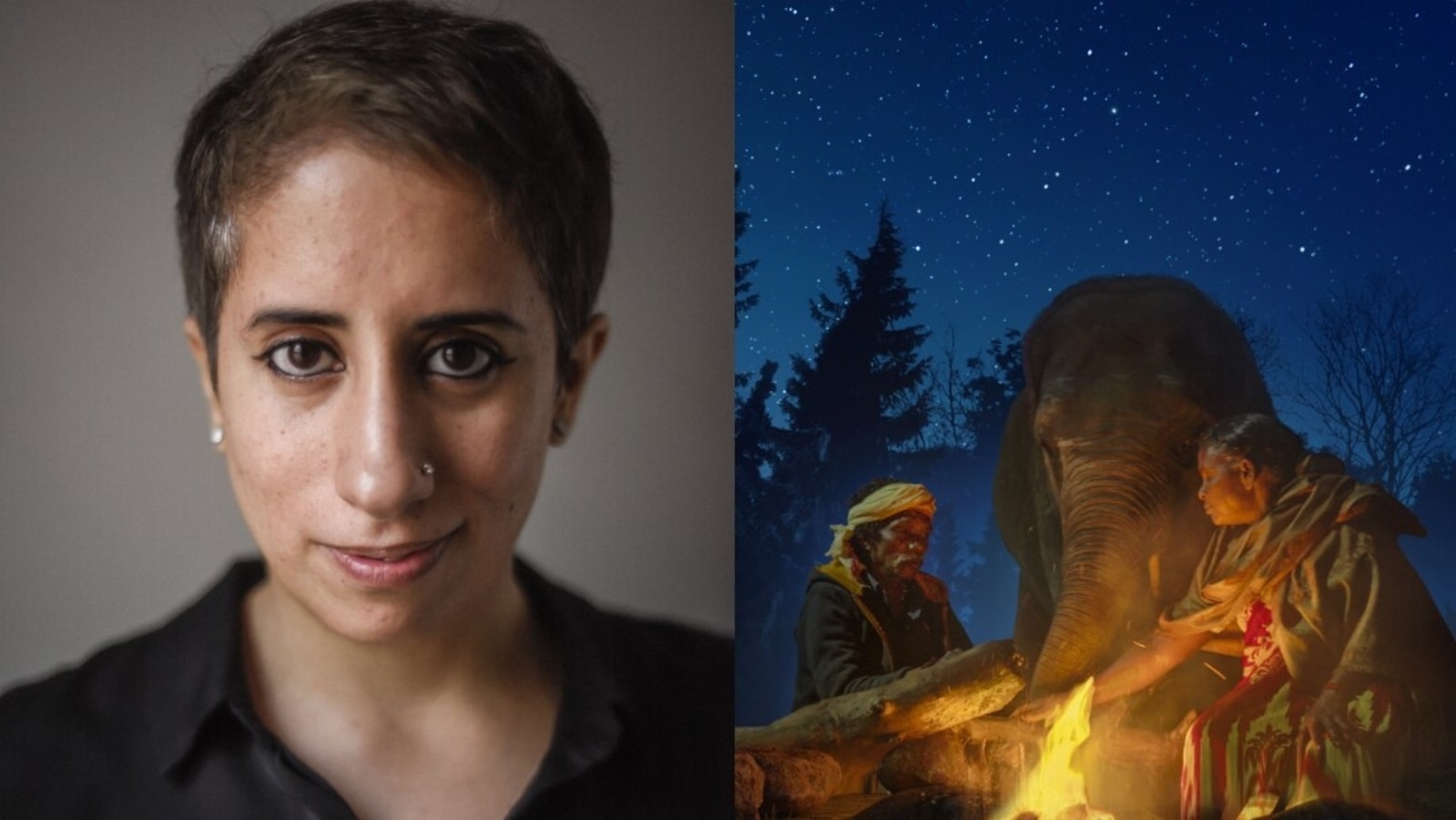 After backing Rayka Zehtabchi's Period. End of Sentence, Guneet Monga finds herself once again heading to the Oscars. In 2019, Period. End of Sentence won the Academy Award for Best Documentary (Short Subject) and now the producer's latest project The Elephant Whisperers is competing in the same category at the 95th Academy Awards. (Also read: Guneet Monga and Sunny Kapoor tie the knot as per Sikh rituals, twin in blue. See pics)
Guneet, who is also a member of The Academy of Motion Picture Arts and Sciences (AMPAS) in the producers' branch, spoke to Hindustan Times about the incredible honour and working with Karthiki Gonsalves, the first-time filmmaker behind the documentary short. She also gave a run-down on the busy month and a half ahead as she works to make sure that voters get to watch the film ahead of the final voting period from March 2 – 7. The awards ceremony will be held in Los Angeles on March 12. Excerpts below:
Congratulations on the Oscar nomination. Now that you have had time to process it, what does this second nomination mean?
It's absolutely surreal. Just so grateful, more than anything else. I actually got married and booked my honeymoon in places where I had no network. I was actually eight hours delayed to even find out that we were even shortlisted. First the shortlist came to me as a beautiful, gorgeous surprise. I'm so grateful to be nominated and be amongst the top five in the world. Let's see if we make it to the top.
Additionally, this year India has two other nominations as well with All That Breathes and RRR. Is this a hopeful sign going forward for Indian filmmaking?
I think this is our diversity at its best. It's really a display of our strengths in cinema. With RRR, it is the epitome of a commercial film and also in the Telugu language. And then there is this documentary in Kattuanayakan made by a Tamil woman, first-time female filmmaker and me, who is Hindi-based. And then there is All That Breathes. It's just a whole spectrum of who we are.
How did this project first come to your notice and how did you get on board as producer?
Kartiki, my director, discovered the story about the spiritual bond [between man and animal] and shot there for a while, and made a trailer. [She] took that trailer to the Netflix team. The documentary team at that time was the Singapore team and from there, the Netflix team brought it to me, if I would consider producing it as I was on the journey of Period. End of Sentence. It was amazing to collaborate again with Netflix. When I met Kartiki, it was incredible to see a female filmmaker with such ideas and so driven. I wanted to do everything to support her and nurture this film. And once I came on board, the film officially got greenlight.
When the rushes of the film started to come to you, what were you noticing about the story?
Vérité documentary is difficult. We had 450 hours of footage. Every day shooting in the wild, there's definitely a certain schedule. Vérité is just that you're following real life people. Over the years, you really discover the story. It can't happen overnight, so I'm so grateful to be on this journey with a studio like Netflix that has the global experience that allowed this breathing space for this film to unfold. I mean, who knew Raghu would be taken away? Or Ammu would come in? We could put together this story and their life like that.
I really think it's like putting a hoarding on the moon. So people are experiencing The Elephant Whisperers, talking about it, and writing to us. There's DMs on Instagram and mails coming to us directly. It's really heartening that people are discovering the film. I think I'm at a stage in life where I really want to have beautiful journeys together with filmmakers. That means a lot to me. And I've had the most incredible time collaborating with Kartiki.
Regarding Oscar campaigns, you've been doing this now for a few years also as you've taken other films to the Academy. What have you learnt and what are your plans for The Elephant Whisperers?
When we got shortlisted, the only [requirement] is that you submit your film to a certain festival. Certain festivals are Oscar-qualifying festivals. After that, you get a qualification tag, you submit to the Academy and then hopefully you get shortlisted. Post the shortlist, only the documentary film branch voters can vote for a nomination. So now that the nomination has happened, my plan is to get to LA and start working closely with the US team of Netflix and do the campaign. We will do a bunch of screenings, interviews, conversations, spreading the word of The Elephant Whisperers because now in this round, the whole Academy votes.
So it's more than 9,000 people voting globally. How do you reach them? How do you make sure they've seen your film? Netflix is a huge boom in that journey because people have Netflix and it's easy to watch. There's also the Academy Screening Room. But the next one month and a half is just outreach, press and making sure more voters experience the film. Everything adds up and if they are curious, they read about the film and that's when they get to know some of our journey. Hopefully, vote for it and hopefully we win.
In the last couple of years, Indian documentaries, both short and feature, have managed to make a mark for themselves at film festivals and amongst international critics. To what do you attribute this welcome growth for documentaries?
They need more support, more funding, more structure. I feel like as a format, it's starting… It's more like a testimony of some incredible filmmakers that we have in our country. With international platforms coming in and actually opening up the market for documentaries to be consumed also by regular people who are so used to fiction storytelling, I think it is just the start of an incredible time ahead.
Athiya Shetty, KL Rahul spotted on dinner date for first time after wedding | Bollywood
Athiya Shetty and KL Rahul made their first public appearance as a married couple on Monday, days after they had briefly posed for the paparazzi on their wedding day. The two were seen in casuals at a Bandra restaurant and paused for a moment to pose for the photographers before getting into their car. Also read: Suniel Shetty, Athiya Shetty, KL Rahul dance their hearts out in pics from mehendi ceremony, Krishna Shroff also spotted
A paparazzo shared a video from Monday night on Instagram. It shows Athiya in a printed blue and brown shirt and denims and Rahul in a white tee and blue denims. Athiya is seen asking the photographers to step back as she paused for a moment to pose with Rahul with a big smile on her face.
Athiya and KL Rahul tied the knot at Suniel Shetty's Khandala farmhouse last week. She was in a neutral-toned embroidered lehenga with polki jewellery while Rahul was in an off-white sherwani. They stepped out of the venue after the wedding ceremony to pose for the paparazzi waiting outside. Before them, Suniel and son Ahan Shetty greeted the media and distributed sweet boxes to the photographers.
The wedding was an intimate affair with only few friends and close family members in attendance. Suniel has said he will be hosting a wedding reception in some time.
Neither Athiya nor Rahul confirmed their relationship or the wedding date until the D-day. They announced their wedding by sharing pictures from the ceremony on Instagram with the caption, "In your light, I learn how to love…" Today, with our most loved ones, we got married in the home that's given us immense joy and serenity. With a heart full of gratitude and love, we seek your blessings on this journey of togetherness."
Athiya, 30, daughter of actor Suniel Shetty and Mana Shetty, made her Bollywood debut with 2015 film Hero. Since then, she has appeared in two more films including Mubarakan with Arjun Kapoor and Motichoor Chaknachoor with Nawazuddin Siddiqui. KL Rahul, 30, is currently the vice-captain of the Indian cricket team in test cricket.