When Shah Rukh Khan modelled for sports shoes in a rare '90s ad. Watch | Bollywood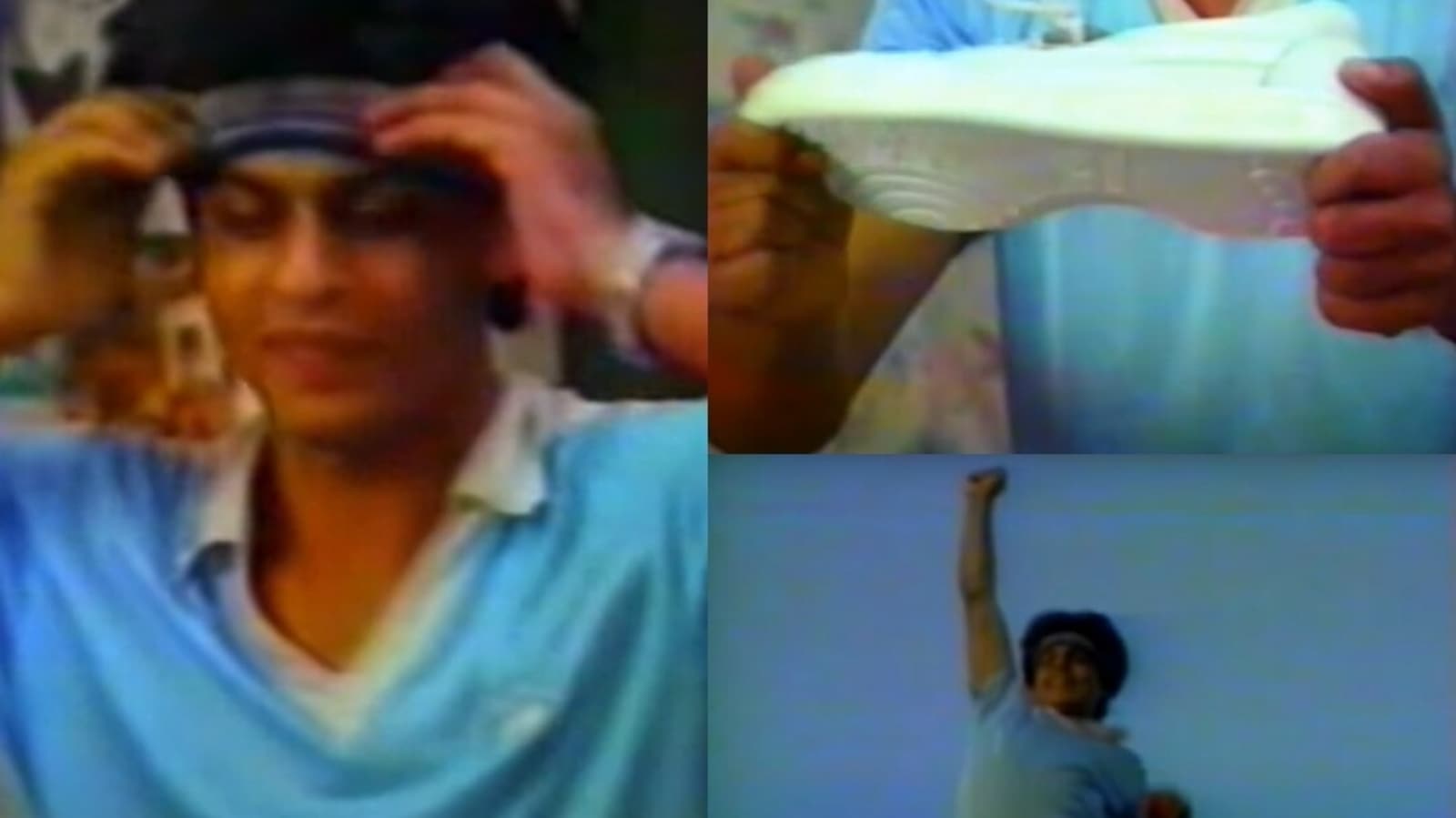 When Shah Rukh Khan became an actor, he started with television series such as Fauji and Circus in the late '80s. Once he gained notice with audiences, he also began to appear in ads. The then-up-and-coming actor also managed to land himself a television advertisement for the very first sports shoes made in India. Ahead of the actor's latest release with Pathaan this week, the early '90s ad has surfaced on Instagram, reigniting nostalgia for many fans. (Also read: Kartik Aaryan recalls visiting Shah Rukh Khan's Mannat, Salman Khan's Mumbai home for first time: Bhaga waha se lathiyo…)
The Instagram account Bollywoodirect shared the old ad with the caption, "#ShahrukhKhan before becoming King Khan. #SRK #Bollywood #pathan." Set to the song Eye of the Tiger from the 1982 Sylvester Stallone film Rocky III, the ad shows the actor going on a run while wearing the new shoes. Removing the new, white shoes from its box, the actor is shown getting ready in his training gear, with a headband, blue T-shirt, and shorts.
In the ad, a young Shah Rukh seems quite enthusiastic about his outdoor run. The voiceover calls the sports shoes, "the mark of success". Reacting to the nostalgic ad, fans dropped red heart emojis on the Instagram post.
Once the actor's popularity grew, he appeared in more commercial and public service ads, including the famous tea ad shot in three days by Prahlad Kakkar that got him enough money to buy a house. In Mushtaq Shiekh's book on the actor, Shah Rukh had revealed that he didn't really like how he looked in the sports shoes ad.
But in his first nine years as an actor, he endorsed nearly 15 brands and was seen in over 45 TV commercials. He said in the book Shah Rukh Can, "As a star, I believe I opened the gates for other actors to do ads. I brought respectability to stars doing ads by endorsing so many products."
Shah Rukh is returning to the big screen after four years with Pathaan. He was last seen in Aanand L Rai's Zero (2018) with co-stars Anushka Sharma and Katrina Kaif. Directed by Siddharth Anand, Pathaan also stars Deepika Padukone and John Abraham. The action film will release on January 25.
Never criticised Prince Harry, Meghan Markle: Nelson Mandela's granddaughter | Web Series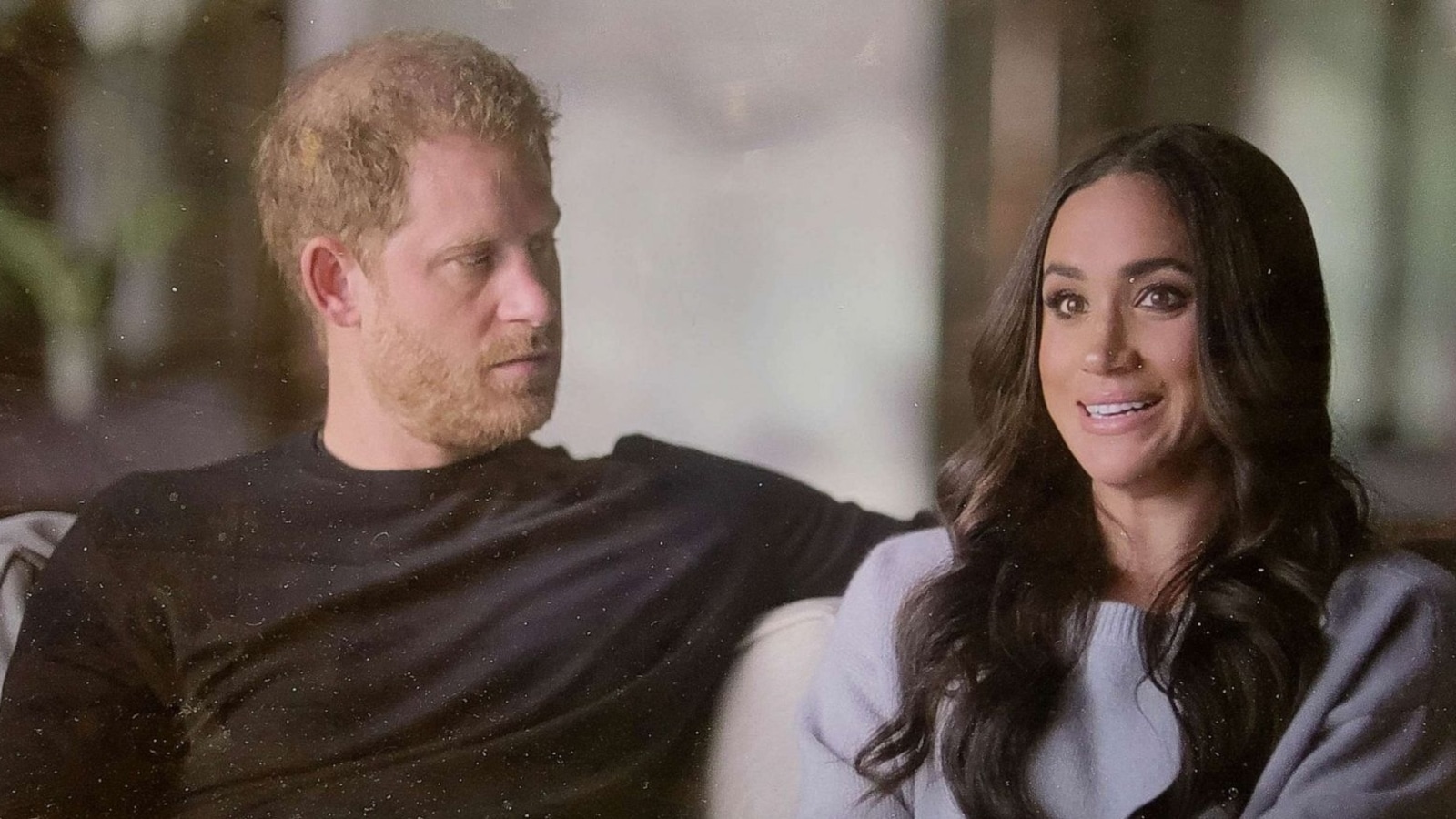 It was recently reported that Nelson Mandela's granddaughter had accused Prince Harry and Meghan Markle of 'using' her grandfather's legacy for profit in their Netflix documentary series Live to Lead, which she had allegedly called 'deeply upsetting and tedious'. Now, the late Nelson Mandela's oldest grandchild, writer and social activist Ndileka Mandela, has said in a new piece she wrote for a publication that 'it was time to tell the truth' about Prince Harry, Meghan and her grandfather. Also read: Prince William, Kate Middleton were 'religious' fans of Suits before meeting Meghan Markle, Prince Harry says in new book
It was earlier reported that Ndileka had said in an interview that she was unhappy with Harry and Meghan for name-dropping her grandfather in Netflix's Live to Lead (2022), and allegedly said that people 'have used his legacy because they know his name sells'. In her new piece, Ndileka broke her silence days after her statement made headlines. She has now said that the words were wrongly attributed to her. Ndileka also said she was 'mortified to have seen how her words were twisted' in such a way as to distort her genuine concerns about the commercial exploitation of her late grandfather's legacy. Speaking about Meghan, she added that her grandfather's name was misused to attack a woman of colour, who was 'hounded out of the British royal family'.
She wrote in a piece for UK-based The Independent, "When people accused me recently of criticising Prince Harry and Meghan Markle for 'profiteering' from my grandfather's name, I was shocked. Because it was false. I had never accused Harry and Meghan of doing this. Instead, I was misquoted, leading to global news coverage that weaponised my name – and the name of my grandfather, the late anti-apartheid activist and first president of South Africa, Nelson Mandela – to target a woman of colour."
She also said that she 'unequivocally supports' Prince Harry and Meghan Markle's stand – and their use of her grandfather's name. Ndileka further wrote in the aforementioned piece, "In reality, I greatly admire Prince Harry and Meghan Markle for their courageous commitment to defending those less privileged than them – vulnerable people, women, and people of colour. I welcomed the Nelson Mandela Foundation's brilliant partnership with them on Live to Lead, and I celebrate the inspiration that Harry and Meghan take from my grandfather's legacy for their social activism."
Live to Lead, which premiered on Netflix last month, was inspired by Nelson Mandela, according to Prince Harry. In a 2015 speech at the Nelson Mandela Centre of Memory in Johannesburg, South Africa, Harry had said that he had met the leader before he died in 2013, a memory Harry said he has 'treasured' ever since. Harry and Meghan married in May 2018. Years later, in January 2020, they announced they will step down as 'senior royals' and work to become financially more independent, before moving to the US, where they now live with their children Archie and Lilibet.
Twinkle Khanna says wrinkles should be considered equivalent to medals | Bollywood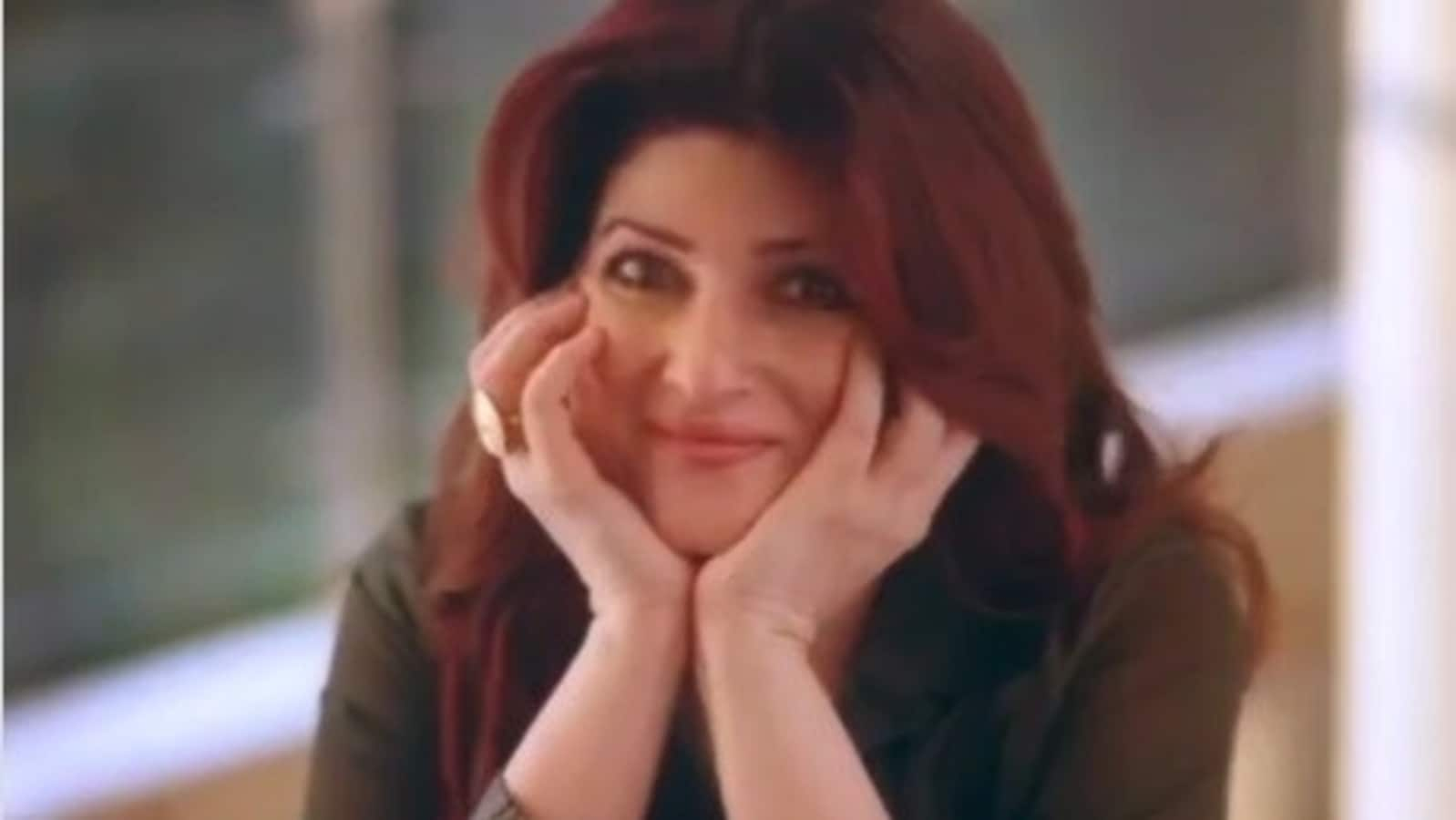 Twinkle Khanna has shared a post about age and how it is only a 'mathematical problem'. She said one must consider the wrinkles as a 'general's medals', pinned to the skin as they remind one of the battles a person has survived, and even won. Many of her fans said they strongly agreed with her views. Also read: Twinkle Khanna shows the 'mole' above her lip, fans think it looks 'bigger than her two nostrils combined'. See pic
Sharing a video of herself relishing a chocolate pastry, Twinkle wrote on Instagram, "Age is a mathematical problem. There are numbers that need to be tackled. It is not a division sum though, where we are reduced to a fraction of what we once were. It is a multiplier. At 40, you are still the pigtailed girl who once climbed trees and beat up all the boys. The young woman with a disdain for convention. The new mother with leaky breasts and fierce ambition."
She added, "As you go along, you carry every version of you inside. You don't have one heartbreak, one breakdown, one true love, one success; you have a mountain of them. And those wrinkly-crinkly lines? How about we consider them the equivalent of a general's medals, pinned to our skin, a reminder of all the battles we have survived, and the ones we have won. Agree? Disagree?"
Most of her fans said they strongly agreed with her caption. A fan wrote in the comments section, "Totally!!! Accept it and age gracefully." Another wrote, "Yes darling agree totally getting better smarter wiser, forget my creeky bones, or my weight issues, am still the best at my age & yes alwaz thanking God!" One more fan wrote, "You are right it's a mathematical problem! When the age number comes in mind then you start thinking, start bothering and assuming you are getting old. I believe we should rather eat healthy, exercise and stay young."
Twinkle is married to actor Akshay Kumar and the two have a son, Aarav, 20, and a daughter, Nitara, 10. She is currently pursuing Masters in Fiction Writing at the prestigious Goldsmiths, University of London. She is an actor-turned-writer and also produces films. She also founded a health and wellness website, Tweak India.
Suhana Khan, AbRam Khan twin in black as they step out for dinner. Watch | Bollywood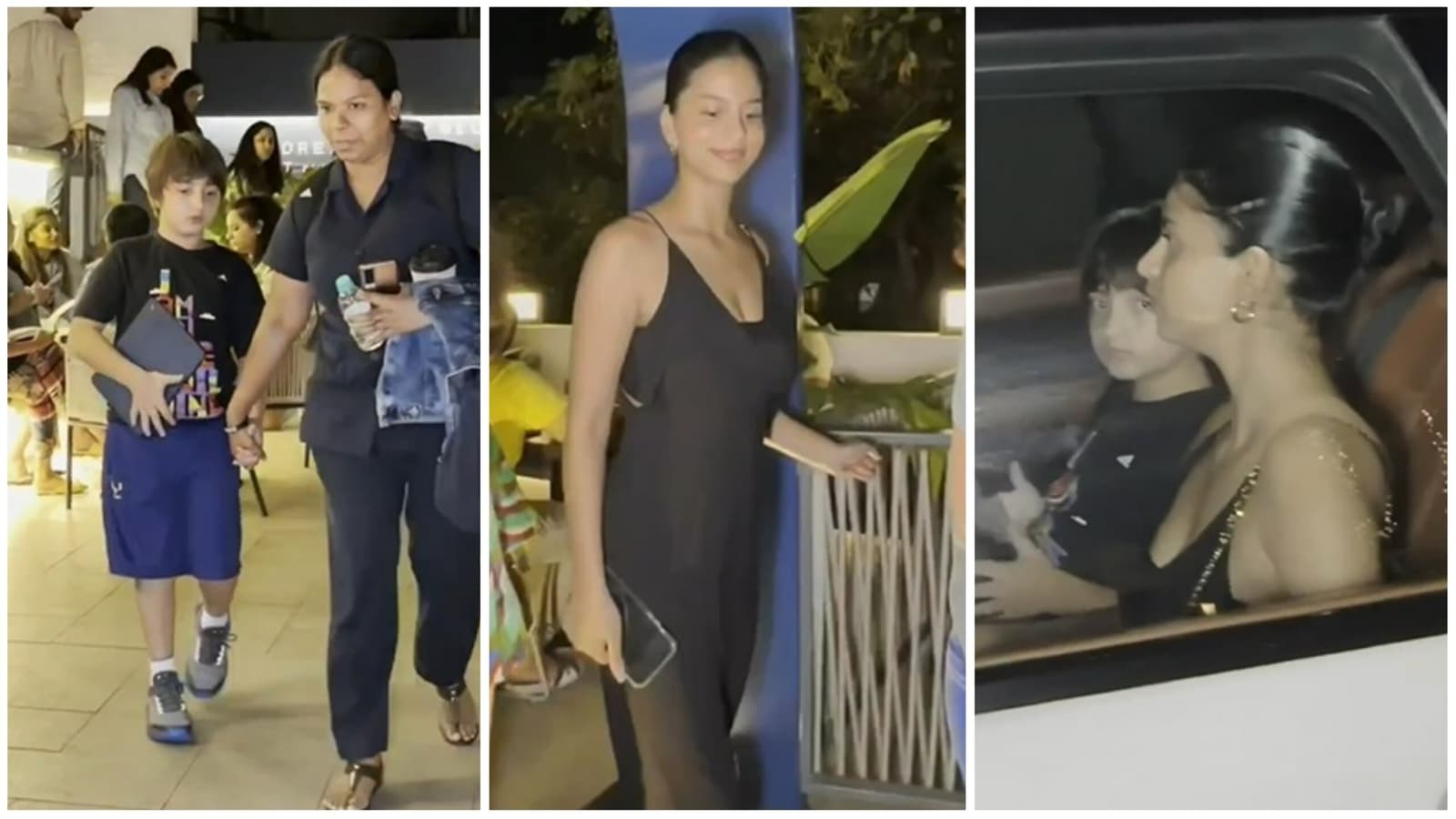 Suhana Khan and younger brother AbRam Khan stepped out together for dinner on Saturday. The siblings were seen outside a Bandra restaurant. While Suhana was in a black silk dress, Abram was twinning with her in a black tee and blue shorts. AbRam's nanny also seems to have accompanied them to the restaurant. Also read: Neena Gupta reveals liking Suhana Khan 'very much', says she can be 'trendsetter'
A paparazzo account shared their video from the evening on Instagram. It shows Suhana smiling, while being clicked by the paparazzi as she walked towards her car. She carried a black purse and had paired her cut-out silk dress with black flats. She had her hair neatly tied in a bun. AbRam was spotted walking towards the car holding his iPad. His nanny held his hand as they walked out of the restaurant.
Fans liked Suhana's style and praised her in the comments section. A fan commented, "Suhana seems so graceful." Another wrote, "Suhana Khan is improving herself with time…" One more fan wrote, "Cutie AbRam and Sue (Suhana)." A comment also read, "Felt sorry for the kids!! No privacy. Anyways they look gorgeous."
Suhana Khan, 22, is the only daughter of actor Shah Rukh Khan and wife Gauri Khan. She has an elder brother Aryan Khan, 25, and her younger brother Abram is nine-years-old. She has been making headlines for her fashion sense since quite a few months. She is regularly spotted at film parties and events, sometimes with brother Aryan or her friends like Shanaya Kapoor or Ananya Panday.
Suhana recently attended a hotel launch party in Dubai with Shanaya Kapoor. She was in a short pink dress. She had also walked the red carpet at the event in a black gown. When she shared pictures of herself in the black attire on Instagram, Shah Rukh praised her look but in a candid comment. He commented on her post, "Too elegant baby….so contrary to the pyjamas u wear around the house!!!"
Suhana will be seen in her debut film this year, titled The Archies, where she will be seen in the role of Veronica. The Zoya Akhtar directorial will be released this year on Netflix. It will also mark the debut of Boney Kapoor's daughter Khushi Kapoor and Shweta Bachchan's son Agastya Nanda.