Barcelona win Super Cup for first trophy with coach Xavi, no Lionel Messi | Football News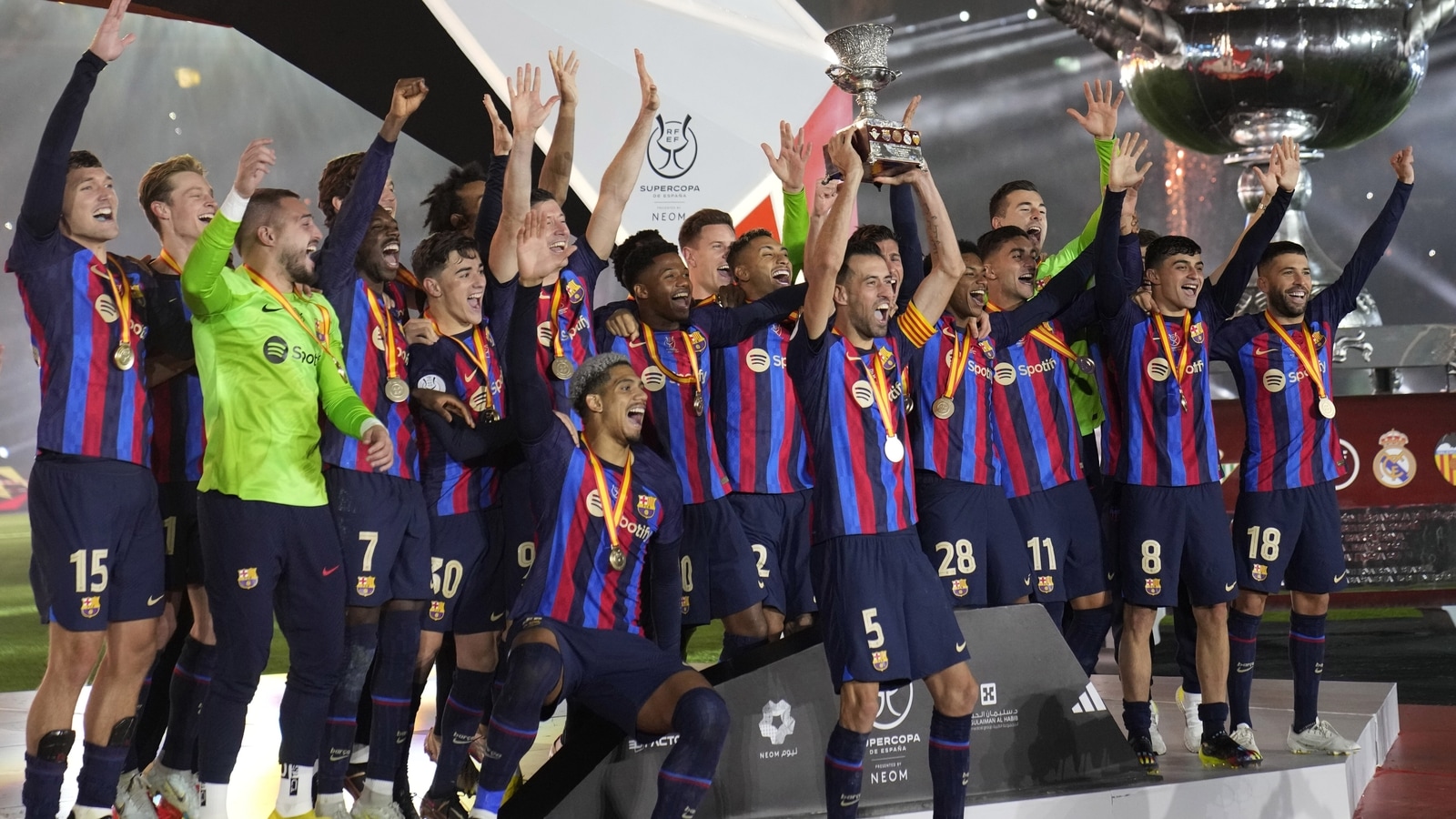 Barcelona's title drought with coach Xavi — and without Lionel Messi — is finally over.
Barcelona beat Real Madrid 3-1 on Sunday to win the Spanish Super Cup at Riyadh, Saudi Arabia, and give its fans reasons to celebrate again after a revamping process that began following Messi's departure for Paris Saint-Germain and the arrival of former player Xavi as coach in 2021.
"We've been through some tough years, with financial difficulties, Messi's departure," Xavi said. "It was not easy to bring back a positive dynamic. This will help give us some tranquility. We've been working hard from the beginning despite all the criticism, and we have to keep working."
Barcelona had not lifted a trophy since the 2021 Copa del Rey under former coach Ronald Koeman. That was Messi's 35th and final title with Barcelona before leaving amid the club's financial struggles.
Robert Lewandowski, Gavi and Pedri scored a goal each in the final at King Fahd Stadium to give Barcelona its first Super Cup trophy since 2018 — and its 14th overall — and the first since the tournament began being played in a Final Four format in 2020 in a lucrative deal for the Spanish soccer federation.
Gavi opened the scoring in the 33rd minute from close range after a pass by Lewandowski, who doubled the lead after an assist by Gavi in a breakaway just before the end of the first half. Gavi also set up Pedri's close-range goal in another breakaway in the 69th.
Karim Benzema scored for Madrid late in stoppage time.
"We knew we couldn't miss this opportunity," Barcelona captain Sergio Busquets said. "We've been going through changes at the club and I think this triumph will make us stronger and allow us to keep competing, keep growing and keep fighting for titles.
"It's clear that at Barça you always have to win," Busquets said. "We knew it was going to be like that after Xavi arrived, and now we finally have been able to do it."
Madrid was trying to win its second consecutive Super Cup title in Saudi Arabia, and equal Barcelona's record of 13 Super Cup trophies.
"It's a tough loss and we have to learn from it," Madrid coach Carlo Ancelotti said. "We will improve and bounce back from it."
Madrid eliminated Barcelona in last season's semifinals, but the Spanish powerhouses had never met in the final of the revamped competition.
Both teams needed penalty shootouts to edge their opponents in the semifinals. Madrid beat Valencia and Barcelona defeated Real Betis.
Madrid beat Barcelona 3-1 at home in the first "clásico" of the season at the Santiago Bernabéu Stadium in the Spanish league in October. It trails Barcelona by three points in the league this season.
The Super Cup used to be played between the Spanish league champion and the Copa del Rey winner. Now the runners-up in both competitions also participate. Madrid played as the league champion and Barcelona as the league runner-up. Betis won the Copa title over Valencia last season.
The current contract to play the Super Cup in Saudi Arabia runs through the 2024-25 season despite criticism over the country's human rights record.
ATLÉTICO HELD IN LEAGUE
Atlético Madrid was held to a 1-1 draw at Almería in the Spanish league, staying in fourth place and tied on points with fifth-place Villarreal and sixth-place Real Betis.
Ángel Correa put Atlético ahead in the 18th but El Bilal Touré equalized for the hosts in the 37th. Atlético defender Sergio Reguilón entered the match as a substitute in the 67th but was sent off with consecutive yellow cards in the 89th.
Atlético was coming off a 1-0 home loss to leader Barcelona, which is 13 points ahead of Atlético.
Almería, winless in three straight league games, stayed in 13th place.
Earlier Sunday, Espanyol moved further from the relegation zone with a 2-1 win at Getafe, with Joselu scoring the opening goal for the hosts with a shot from near the halfway line as the Getafe goalkeeper got caught out of position.
Defending league champion Madrid is in second place and Real Sociedad, which beat Athletic Bilbao 3-1 in the Basque Country derby on Saturday, is third.
This story has been published from a wire agency feed without modifications to the text. Only the headline has been changed.
Leading Mexico players snub Davis Cup tie over differences with federation | Tennis News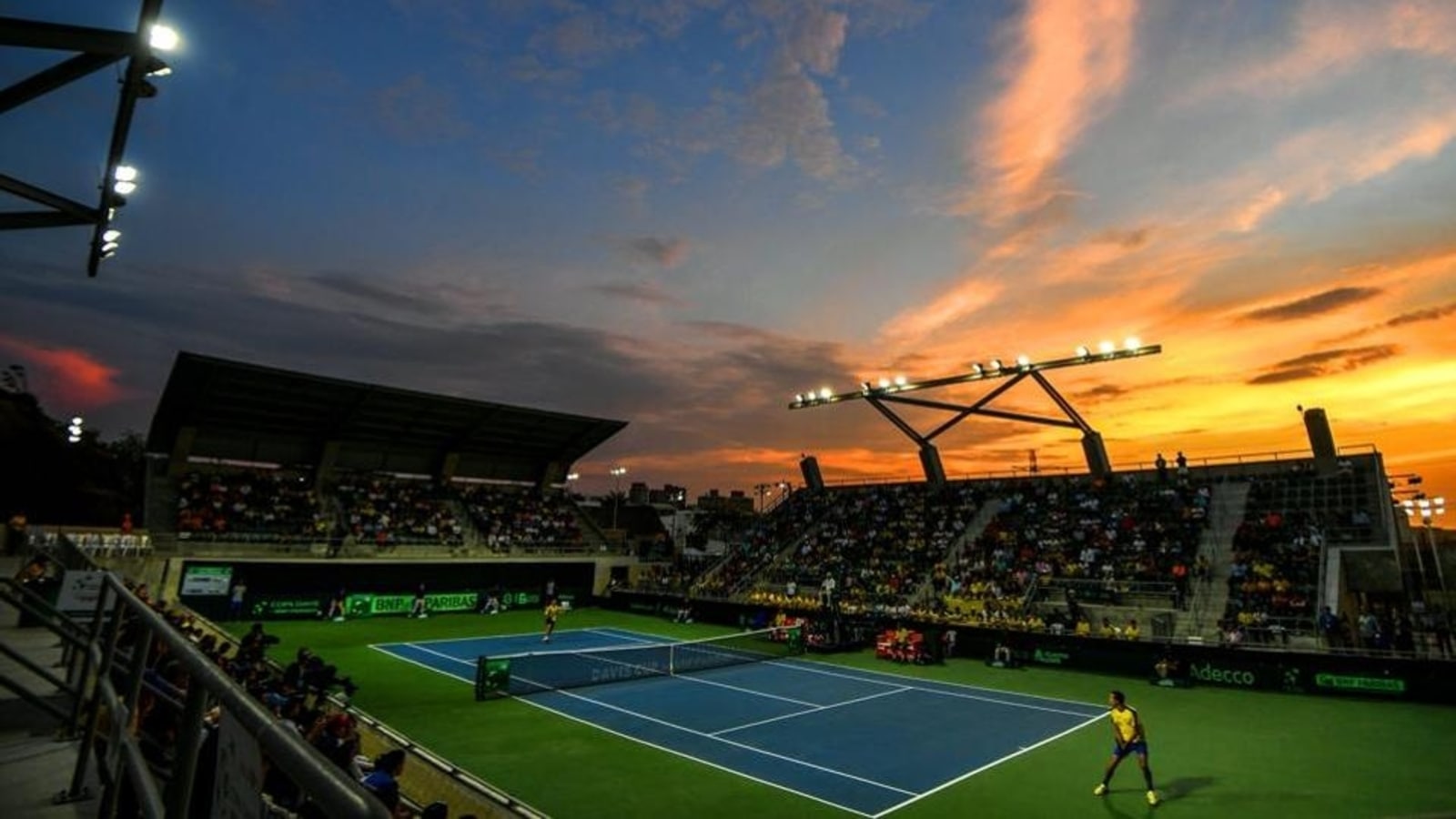 Mexico's leading tennis players have decided not to play in next week's Davis Cup World Group playoff tie against Taiwan due to differences with the Mexican Tennis Federation (FMT).
Led by Santiago Gonzalez, Alejandro Hernandez and Miguel Angel Reyes-Varela, the players said they will not take part in the Feb. 4-5 Group I playoff tie in Metepec, State of Mexico.
"After a difficult deliberation, we have not reached a positive conclusion, so we have decided not to participate in the upcoming series against the Chinese Taipei team," said the players' statement, published on social media on Monday.
"The lack of communication, lack of planning and lack of interest show that the situation has not been handled in the right way and that personal interests have taken precedence over sporting ones.
"It is sad that the FMT does not have the minimum standards in dealing and planning with the best national representatives."
The players said they had already informed the federation of their reasons for not participating in the Davis Cup tie.
The statement was also signed by players Ernesto Escobedo, Lucas Gomez, Hans Hach, Gerardo Lopez, and Manuel Sanchez.
The FMT was not immediately available to comment.
West Ham set up Man United tie by beating Derby | Football News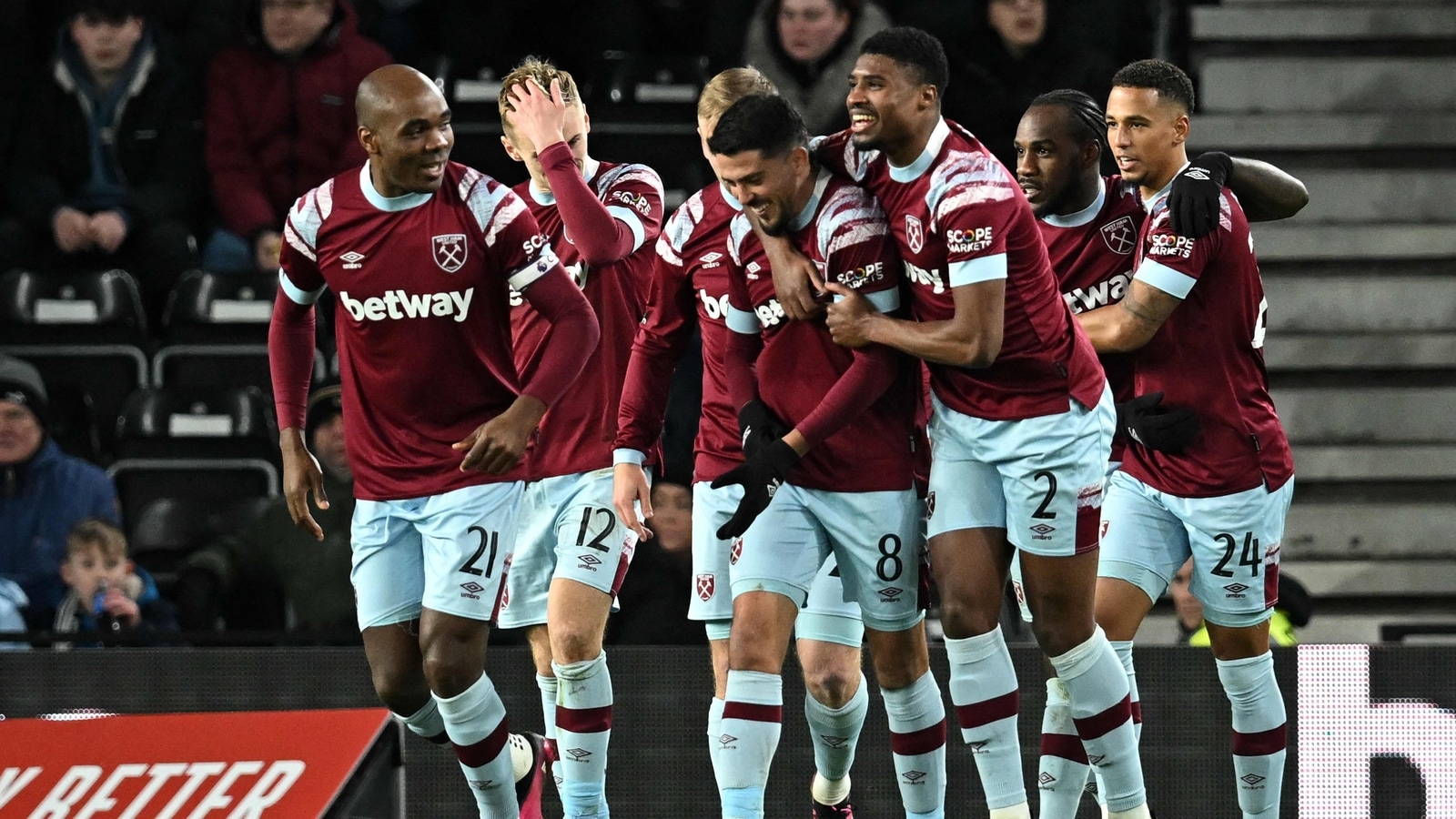 West Ham United eased into the FA Cup fifth round with a comfortable 2-0 victory away to third-tier Derby County on Monday to set up a meeting with Manchester United.
Derby, fourth in League One, went into the match on the back of 14 matches unbeaten in all competitions but were quickly overrun by the Premier League side, who took the lead in the 10th minute with a close-range volley from Jarrod Bowen.
Bowen went 12 matches without a goal before netting twice against Everton last week and now has three in his last two games.
The forward then crossed for striker Michail Antonio to head in a second goal five minutes after the interval to break his own goal drought stretching back to November.
David Moyes' side saw out the victory without conceding many chances, recording back-to-back wins for the first time since October, and Bowen said he hoped the win would boost his side, who are 16th in the table, one point above the relegation zone.
"Two wins on the bounce is good for us it's all about results and momentum and we can use this as a real springboard," he said.
Midfielder Pablo Fornals added: "Everyone knows it hasn't been an easy season so every game we can win gives us massive confidence.
"We work hard every day in training to get a chance and then you have to take it. That's what the players tried to do tonight."
Valencia sacks coach Gennaro Gattuso for poor results | Football News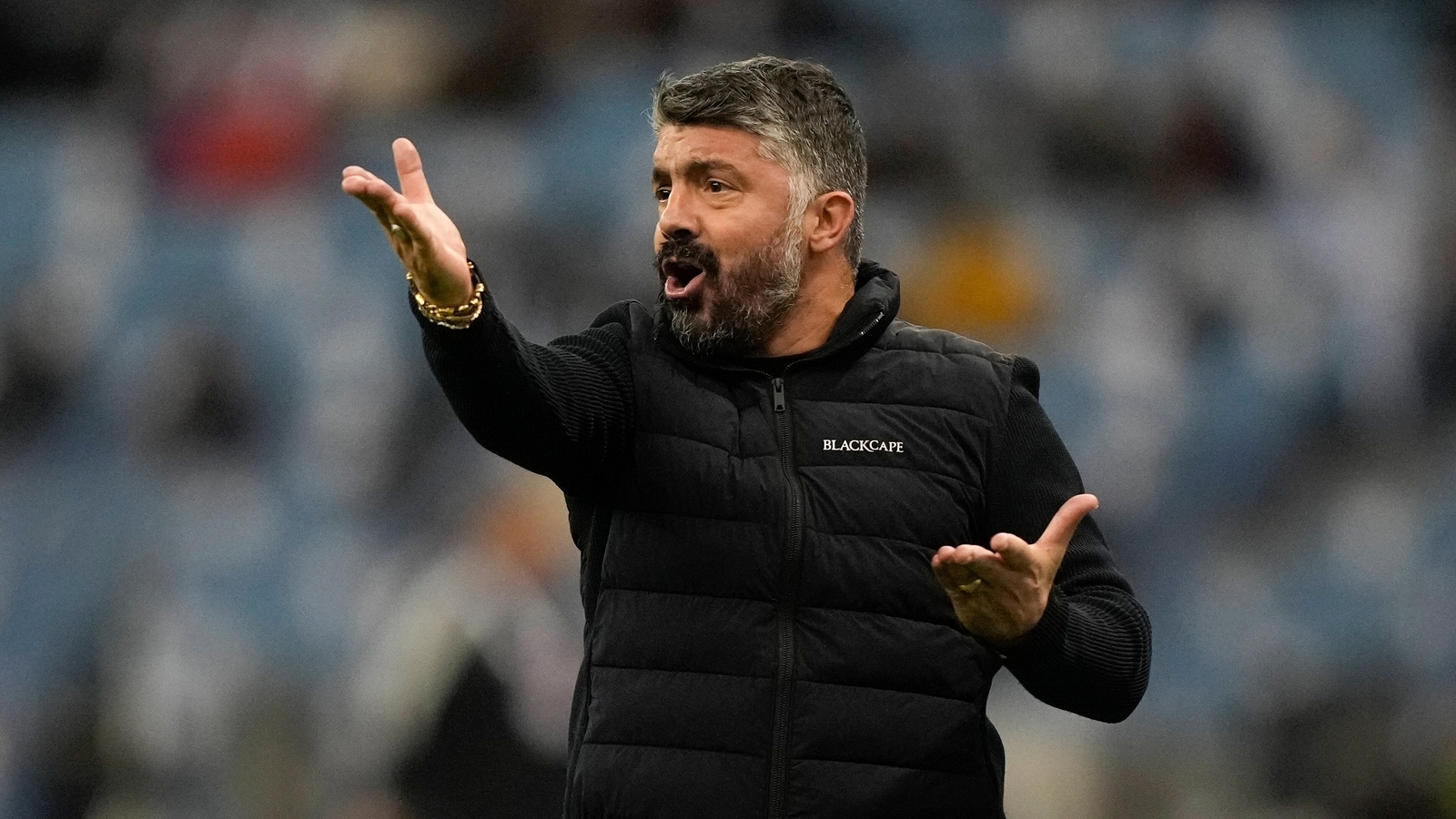 Spanish club Valencia sacked coach Gennaro Gattuso on Monday following the team's poor results.
Valencia said in a statement it reached a mutual agreement with Gattuso to end their contract.
The announcement came after a 1-0 loss at Valladolid in the Spanish league on Sunday. The club has won only one of its last 10 league games, before the World Cup.
The latest defeat dropped Valencia to 14th place, one point above the relegation zone.
Its only two wins this year came in the Copa del Rey, though it was eliminated in the quarterfinals by Athletic Bilbao at home last week. In the Spanish Super Cup, Valencia lost to Real Madrid in a penalty shootout in the semifinals.
The 45-year-old Gattuso arrived last June on a two-year contract.
The former defensive midfielder helped Italy win the 2006 World Cup and AC Milan win two Champions League titles, both as a player. He coached Milan and Napoli in Italy.
Valencia did not announce a replacement for Gattuso.