Sacked and back: Osaka's ex-coach revitalises former No.1 Karolina Pliskova | Tennis News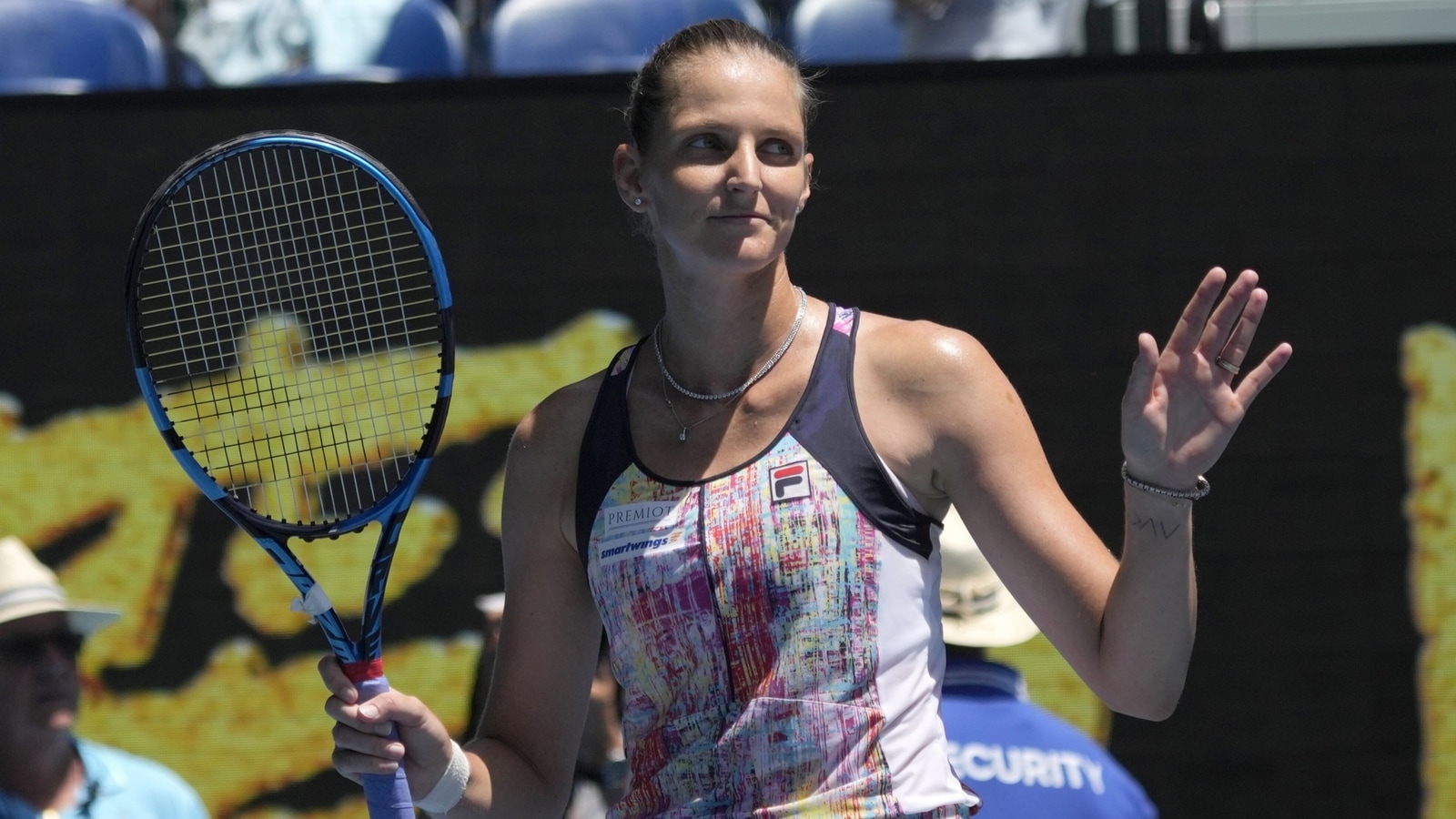 Former world number ones don't normally go under the radar at the Australian Open, but Karolina Pliskova has cruised into the last-16 at Melbourne Park almost unnoticed — and is yet to drop a set.
The 30-year-old Czech served up a 6-4, 6-2 demolition of 97th-ranked Russian Varvara Gracheva on Rod Laver Arena in the third round on Saturday.
It was a vintage performance from the 30th seed, a two-time Grand Slam finalist.
She sent down six aces and lost just 11 points in her nine service games and, on this form, must be rated a danger to any of the top seeds.
It was a marked contrast to last season when she plummeted from fourth in the world at the start of the year to 31st, her lowest year-end ranking since 2013.
Along the way she was bundled out of the French Open in the second round by a 277th-ranked qualifier as her fortunes on court hit rock bottom.
Another second-round exit at Wimbledon prompted her to sack coach Sascha Bajin, the German who had guided Naomi Osaka to back-to-back Grand Slam titles at the 2018 US Open and 2019 Australian Open.
In December she rehired Bajin. "Thank you for having me back," the coach tweeted. "Let's go get it."
The reunion has lit a spark inside the Czech, who rose to world number one back in July 2017.
Pliskova has hardly been under threat all tournament in Melbourne, losing just 15 games in six sets so far.
She blew away the dangerous Gracheva, who had stunned eighth seed Daria Kasatkina in the first round.
It put Pliskova into the Australian Open last 16 for the fourth time, where she will meet 23rd seed Zhang Shuai of China who beat American qualifier Katie Volynets 6-3, 6-2 on Saturday.
Pliskova lost in the third round at Melbourne Park in both 2020 and 2021, and missed last year because of injury.
Her best was a semi-final in 2019 where she lost to Osaka — coached by Bajin.
"Last couple years were tough, especially missing the Australian Open last year," Pliskova said after the 77-minute romp.
"I've been playing quite well early in this year. So excited to be here, just enjoying it, happy to be back on the centre court with a two-sets victory, yeah."
Pliskova, who has won 16 career singles titles, first hired Bajin in November 2020 and he helped her to get to the 2021 Wimbledon final.
She also reached the US Open final back in 2016 and is seeking a maiden Grand Slam crown, with her last WTA title in Brisbane three years ago.
Bajin, the 2018 WTA Coach of the Year, has also worked with Serena Williams, Kristina Mladenovic and Dayana Yastremska.
"It takes a big person to admit something and it can't be easy to ask your old coach back," the WTA website quoted Bajin as saying. "For that, I'm thankful."
Hockey: Hits and misses of the Graham Reid era | Hockey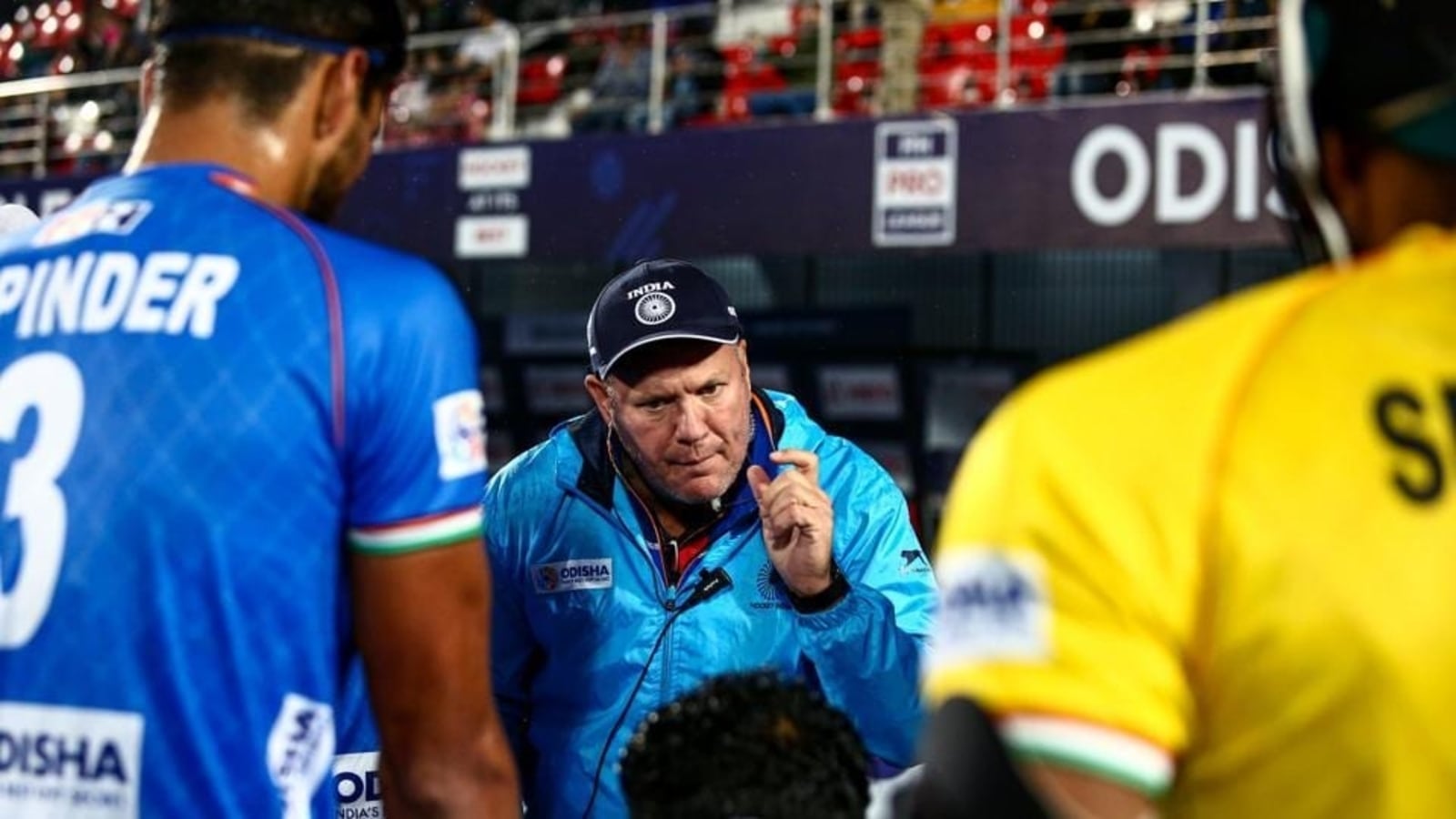 For a coach who guided the Indian men's hockey team to its greatest glory in more than four decades, Graham Reid has had quite an unceremonious exit. From that famed August 2021 afternoon in Tokyo to the disheartening January 2022 evening in Bhubaneswar, the Australian's career as India chief coach spiraled out of control. Very quickly.
One might even say it's normal in sport, especially team sport. When a team fails to deliver, the finger is almost invariably pointed towards the coach. Reid's case was no different as the 58-year-old leaves the setup he joined in April 2019. But not before leaving his mark.
Perhaps Reid's greatest success was keeping the Indian team together during the lockdown period of the Covid-19 pandemic. Shut inside the SAI campus in Bengaluru for months with several of them contracting the virus, Reid did a tremendous job in keeping the unit motivated, confident and energetic. He made the team meet, discuss, hang out together to keep them mentally fresh.
"Fortitude was one of Reid's main virtues. He involved all players in discussions, took their opinions, even during analytical meetings. He made everyone part of the core group, selected player or not," said someone in the know of things.
The results were proof enough. While other top teams faltered, India played well in both the Pro League and the Olympics. "You have to give him credit for one thing – he always heard what players had to say," said a player who belongs to the core probables.
From time-to-time, Reid also brought in experts to work with the team to better their skills. Dutch drag-flick legend Bram Lomans and goalkeeper trainer Dennis van de Pol are two recent examples who not just trained the Indian players online during Covid, but also made their way to India before the World Cup to help players understand the nuances of the game better. Van de Pol was in fact goalkeeping coach for the team during the World Cup.
Reid gave utmost importance to fitness. For him, higher levels of fitness meant better performances during tournaments, leading to a drastic improvement in the fitness levels of the team. The chemistry of Reid and scientific advisor Robin Arkell worked well with the two introducing innovative and data-based techniques which got players hooked to numbers, increasing competition within the core group to improve fitness levels.
From the 'red' and 'green' sessions to GPS pods used to track the distance and speeds of players while training, Reid and Arkell feverishly compiled data and used it to inform players what they needed to do to become fitter.
But letting go of Arkell, who left after the Tokyo Olympics, was a big error. The fitness levels the players reached during Arkell's tenure were never matched by his successor Mitchell Pemberton. It has been learned that several players were unhappy with Pemberton.
"Robin was different. He took it as a personal responsibility. He used to notice everyone on the field, go to players' rooms individually to tell them what they needed to do or what they were doing wrong. That was never the case with Mitchell," said a player on condition of anonymity.
While Pemberton's boys crashed out in the crossovers after losing to New Zealand, Arkell – now the strength and conditioning coach of Germany — helped the Germans win the World Cup on Sunday. It has been learned that while Arkell would take yo-yo tests when the camps started and ended to tell players how they have performed during that period, no yo-yo tests were held during camps post the 2022 Commonwealth Games.
A major issue, which is not the responsibility of Reid alone, was the period of celebration for the Indian team post the Olympics. The team's hunger was clearly visible during the 2020-21 Pro League and Tokyo Olympics when they beat the best in the world. But after Tokyo, a sense of complacency set in and it showed in the results too. The team returned to the turf with very average performances.
The team perhaps also needed a mental conditioning coach and goalkeeping coach. While van de Pol was brought in for the World Cup, that is too short a period to improve the skill levels of keepers. Most top teams in the world have separate goalkeeping coaches. That's true for sports psychologists too. Whether it was due to Covid-19 or some other reason, Reid never got the federation to hire a mental conditioning coach. Hockey India has recently said that they will look into hiring one.
Reid is also a believer in youth, often backing the inexperienced than the seasoned. The penalty shootout against New Zealand being the latest example. But unlike earlier, he did not introduce any player from India's 2021 Junior World Cup team into the 2023 World Cup squad. The only one who made the cut was Vivek Sagar Prasad, who is already an Olympic medallist.
At the 2018 World Cup, there were seven players from the 2016 Junior World Cup-winning squad who were groomed to make the cut, including current India captain Harmanpreet Singh. The players formed the backbone of the team that won bronze in Tokyo.
HI invites applications
A day after Reid announced his resignation, Hockey India (HI) have advertised for the appointment of three positions – chief coach, analytical coach and scientific advisor – the three positions vacated by Reid, Gregg Clark and Mitchell Pemberton. The contracts will run till December 31, 2024 with the roles having the primary role of guiding the Indian team through the 2023 Asian Games in September-October and the 2024 Paris Olympics. The final date of applying for all three positions is February 15.
Quite a few names are doing the rounds in the hockey circles. Former India coach Roelant Oltmans, Spain coach Max Caldas, former India and current United States coach Harendra Singh along with Pakistan coach Siegfried Aikman are of the names. All four, among other names, were seen in the World Cup.
Uneasy build-up for India's wrestlers ahead of season opener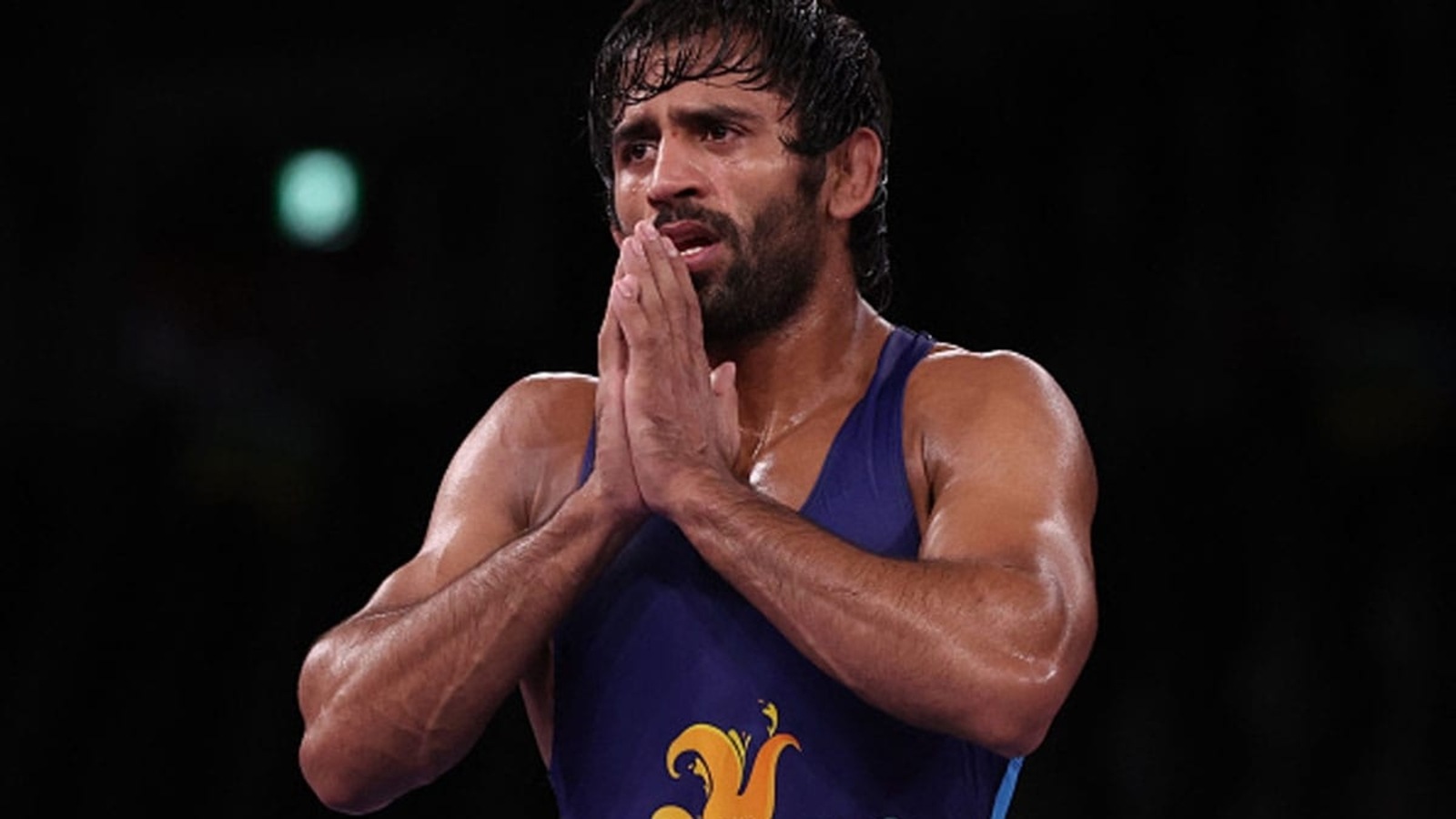 In an ideal world, the likes of Bajrang Punia, Ravi Dahiya, and Vinesh Phogat would have been in Croatia, hitting the mat for the season-opening Zagreb ranking series. These, however, are far from ideal times for Indian wrestling. The unprecedented protests from the country's top wrestlers have not only led to the Wrestling Federation of India (WFI) president stepping aside, but it has also meant that none of the protesting wrestlers were in any form or shape to compete in Zagreb.
This, inadvertently, puts the spotlight on the second rung that will be eager to make an impression on the international stage. It won't be an easy ride though considering the level of competition as well as the tense build-up to the tournament.
"It won't be easy, for sure. We didn't stop their practice for a single day but whatever goes on the outside does impact the youngsters," said Parveen Singh Dahiya, coach of young Aman Sehrawat who will represent India in the 57kg freestyle category. "Aman is a very mature wrestler and he tries to keep himself occupied with wrestling, but it is impossible to not get affected by the protests. This has not been a perfect build-up, far from it," he said.
Still only 19, Aman is increasingly seen as the next big hope in his weight class. The two-time defending national champion became the first Indian to win gold at the U-23 world championships last year, and coaches at the famed Chhatrasal Stadium — where he trains — believe that by the time the next Olympic cycle commences, the shy grappler from Haryana's Birohar village will be physically and technically ready to stake his claim.
"Our wrestlers haven't had any international competition in a while. Most haven't competed since the Commonwealth Games. So, it would have been a great opportunity for everyone to start their season, but I am sure every youngster views it as a stage to shine in the absence of big names," the coach added.
While Aman couldn't make the team for last year's World Championships after going down to Rahul Aware in the trials, the man who did eventually steamroll Aware to walk away with a Worlds berth — Pankaj Malik — will be India's flagbearer in the 61kg division. Already 26, time may be running out for Pankaj who finds himself sandwiched between two of Indian wrestling's biggest stars, Ravi Dahiya (57kg) and Bajrang (65kg).
"Cutting weight is not an option for him, and if he has to challenge someone like Bajrang, he needs to grab every chance he gets. In that sense, this ranking series is huge for him," Pankaj's coach Jaiveer said.
Pankaj ended the year with a comfortable gold at the Nationals, and with no Ravi in the fray in Zagreb — who had entered in the non-Olympic 61kg division — the Indian Air Force sergeant may finally have his chance to soar.
"He has trained really hard, despite the disturbances," Jaiveer said, referring to the wrestlers' protest. "Pankaj, like most wrestlers, was shocked and stunned to see Bajrang, Vinesh and the rest holding that press conference. Mentally, not ideal but technically, we have left no stone unturned to make this opportunity count."
Veteran coach Kuldeep Singh concurs that the unavailability of seasoned wrestlers is a blessing in disguise for young hopefuls. "Having said that, I am not expecting a big haul in Zagreb. These youngsters never stopped training, but one can only guess their state of mind given the ongoing fracas. It would have certainly dented their morale," Singh added.
Visa woes
Meanwhile, there will be no Indian representation in the freestyle 65kg, 74kg, and 86kg classes as the visa for Sujeet, Sagar Jaglan, and Vicky respectively could not be processed on time. Even the ones who could board the flight were asked to rush to the airport on Monday evening where their tickets and visa were waiting.
The team is expected to land in Zagreb on Tuesday evening, while competition in freestyle and women's divisions begins on Wednesday.
Novak Djokovic's US Open fate revealed after Indian Wells hopes shattered | Tennis News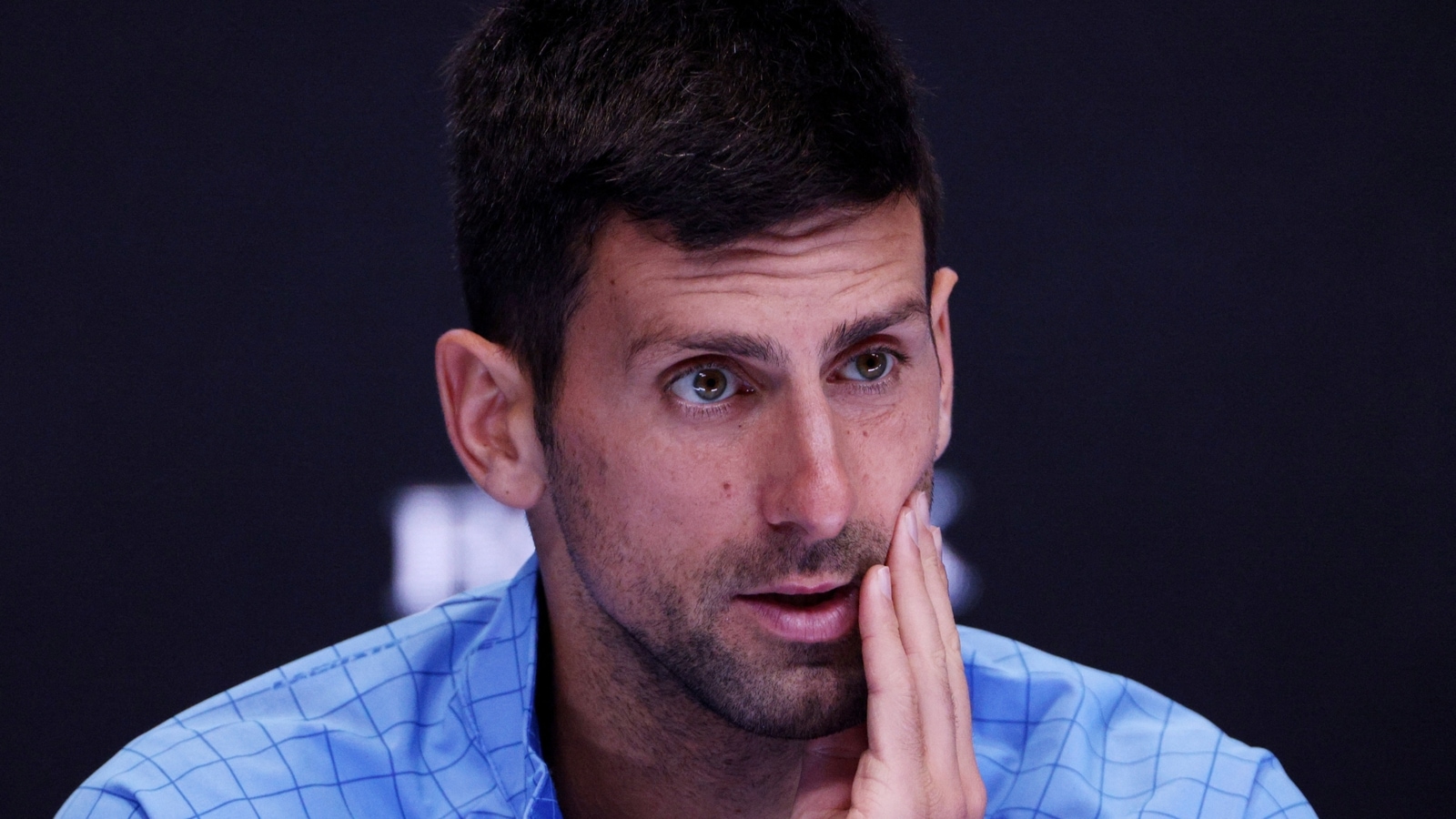 Novak Djokovic missed two Grand Slams in 2022 – Australian Open and US Open – owing to his Covid vaccination status and the then existing rule pertaining to the dreaded virus in those countries. Djokovic was deported from Melbourne at the start of the season while he withdrew his name from US Open owing to the situation. But the Serb managed to get his visa ban overturned in Australia and responded to the forgettable Covid episode with his 22nd Grand Slam haul in Melbourne Park. Will he now be allowed to enter U.S as well?
United States on Tuesday made an important announcement on the Covid restrictions which might affect Djokovic's 2023 calendar year. The restriction on the entry of foreigners into the country for for people who are not vaccinated and lack a medical exemption will be lifted in May 11.
ALSO READ: 'I don't want to stop here': Djokovic's blunt reaction to GOAT debate, fires stern warning to Nadal on Grand Slam race
This implies that the reigning Australian Open winner will now be able to complete in the North-American hardcourt swing which includes tournaments like Citi Open in Washington and the Cincinnati Masters before he heads to the Flushing Meadows for the US Open.
However, the new world no.1 will however miss out two early Masters 1000 events in the United States – Indian Wells and Miami Open.
Speaking after his 10th Australian Open win, Djokovic had said: "I hope I can play in Indian Wells. That is my wish. It is still not allowed but maybe in the next few weeks I will get better news."